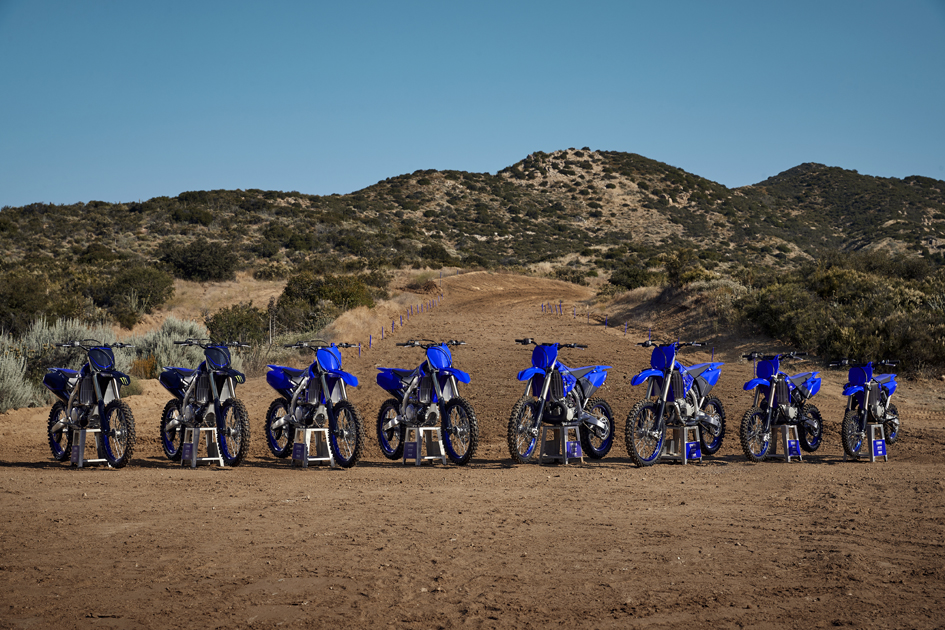 While everyone's distracted by the upcoming Ténéré 700, Yamaha have sneakily dropped a slew of upgrades on their 250 cc motocross four-stroke, the 2021 YZ250F. With improvements to the engine, frame, suspension and brakes, it makes a strong case for anyone looking to upgrade.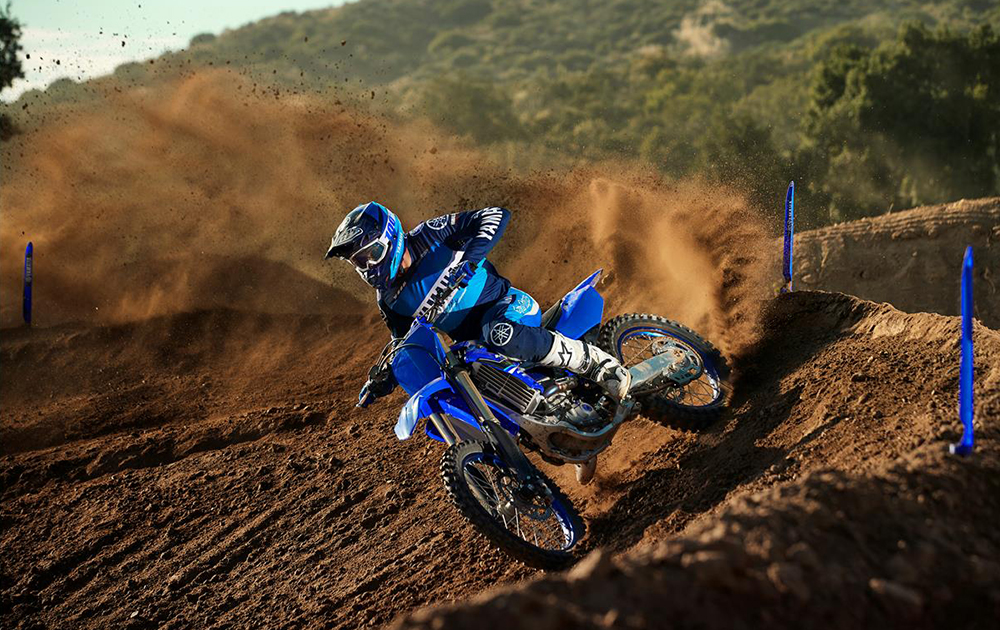 Let's take a closer look at the revised 250, and Yamaha's flagship YZ450F.
2021 Yamaha YZ250F
For 2021, the YZ250F's liquid-cooled, four-stroke, electric start engine is packing a whole lot of updates. It still features the same downdraft intake / rear exhaust layout, but Yamaha have designed an all-new cylinder head, with changes to the intake port and camshaft profile. There's also a new air box and intake tract, along with a new silencer and a remapped ECU.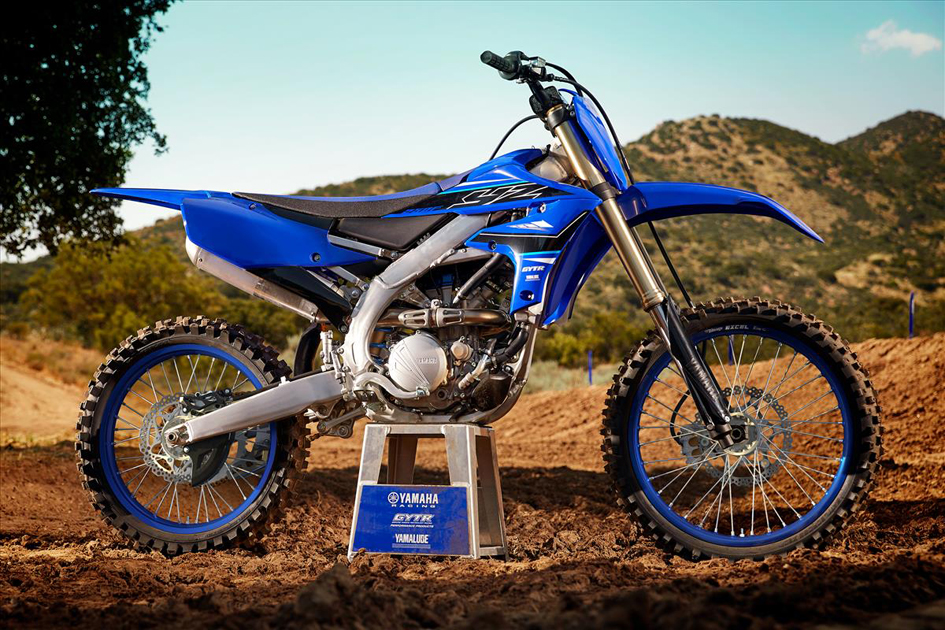 The gearbox, shift cam and clutch have also been updated, along with the water pump's impeller. Those sound like minor changes, but Yamaha claim they all add up to create a machine that's more competent overall.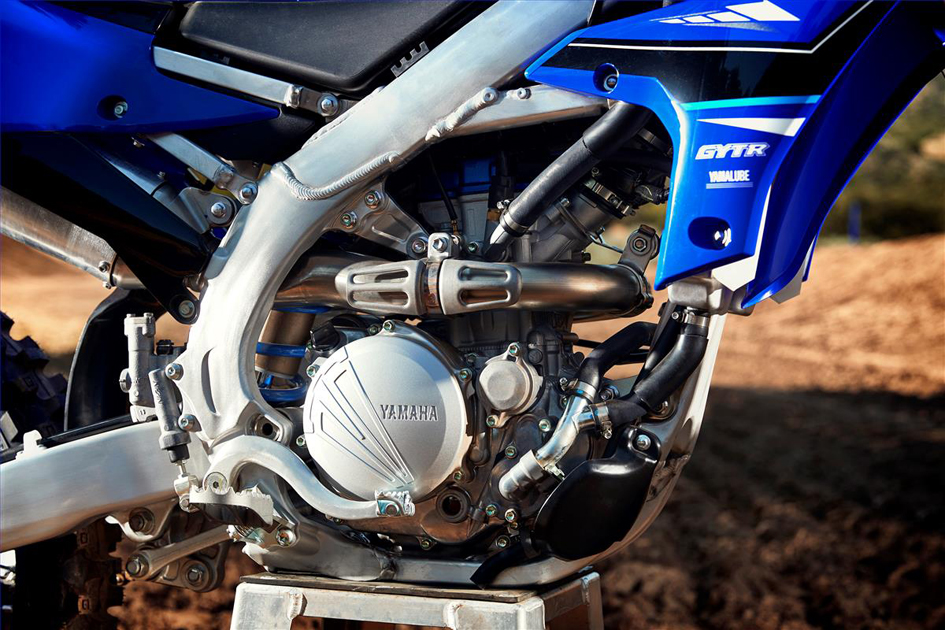 The most significant changes to the YZ's aluminium frame are the new engine mounts, which have been redesigned with better flex characteristics. The YZ's still running on Kayaba suspension, but Yamaha have tweaked the damping behaviour at both ends. The braking system has lighter calipers, redesigned rotors (270 mm at the front and 240 mm at the back), and bigger pads.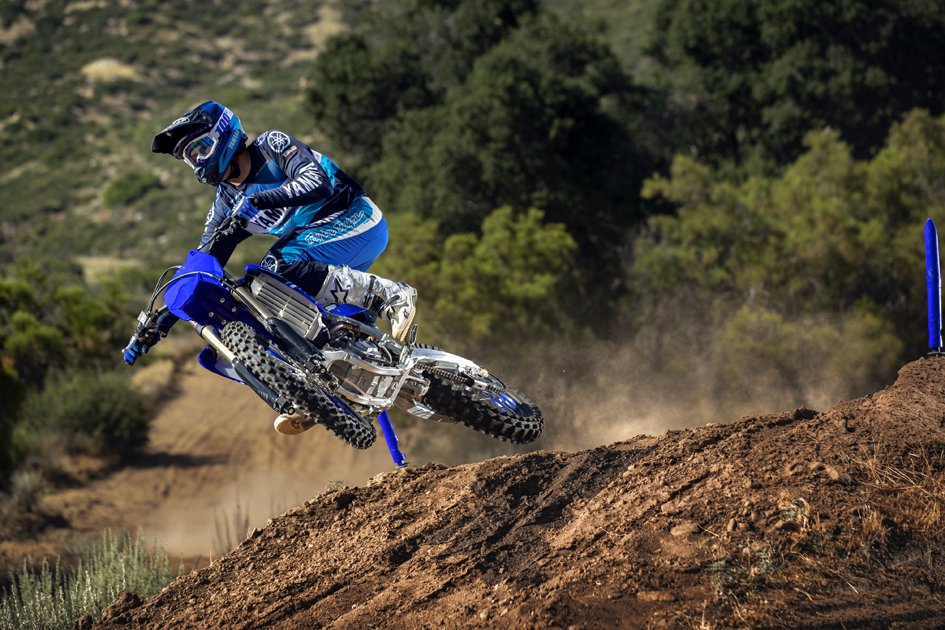 The rest of the YZ's changes are less glaring—it gets a new triple clamp, handlebar risers and front axle. Electric start and a Lithium battery are standard issue, and the YZ250F also has the functionality to adjust the ECU from your smartphone, via Yamaha's 'Power Tuner' app.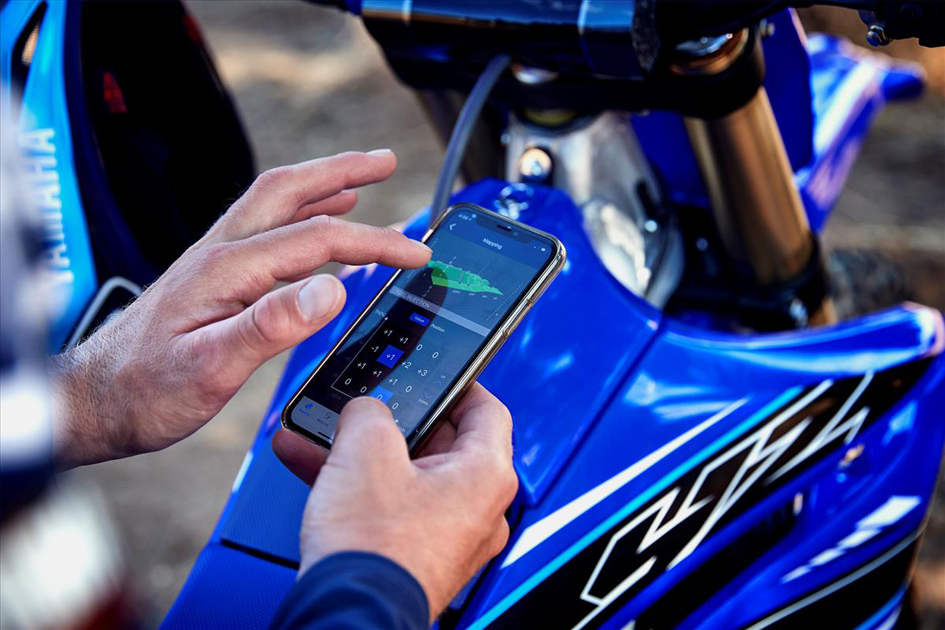 2021 Yamaha YZ450F
The 2021 YZ450F maintains much of the outgoing model's features. The 450 cc, four-valve engine's rearward-slanted cylinder and 'reversed' cylinder head architecture are unique, and, as with the YZ250F, the 'Power Tuner' app is standard equipment.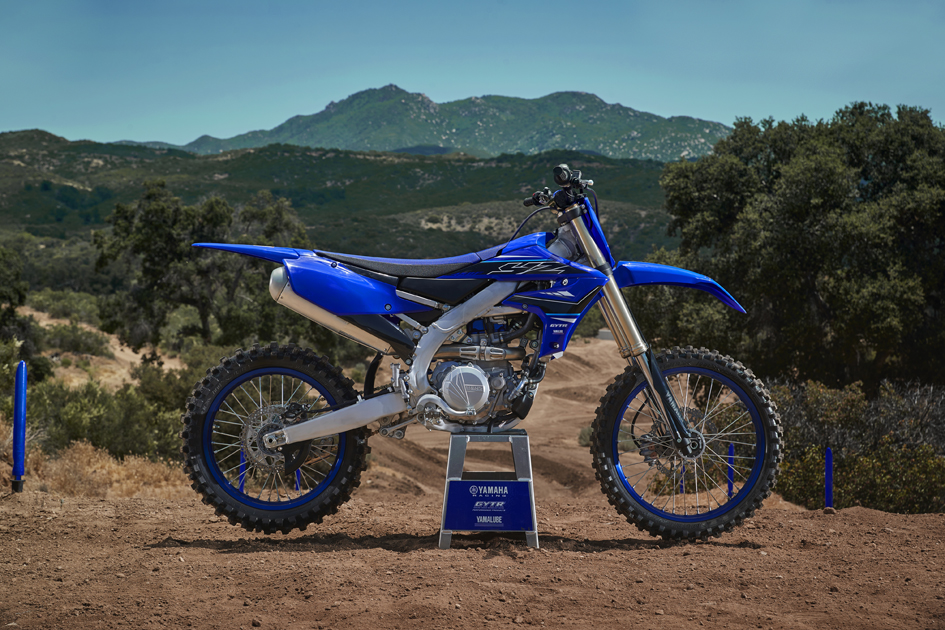 The YZ450F also features a two-mode handlebar-mounted button for switching maps on the fly, a launch control system for better starts, electric start and a super-light battery. Other handy out-the-box details include a four-position adjustable handlebar clamp, and tapered bars with an adjustable clutch perch.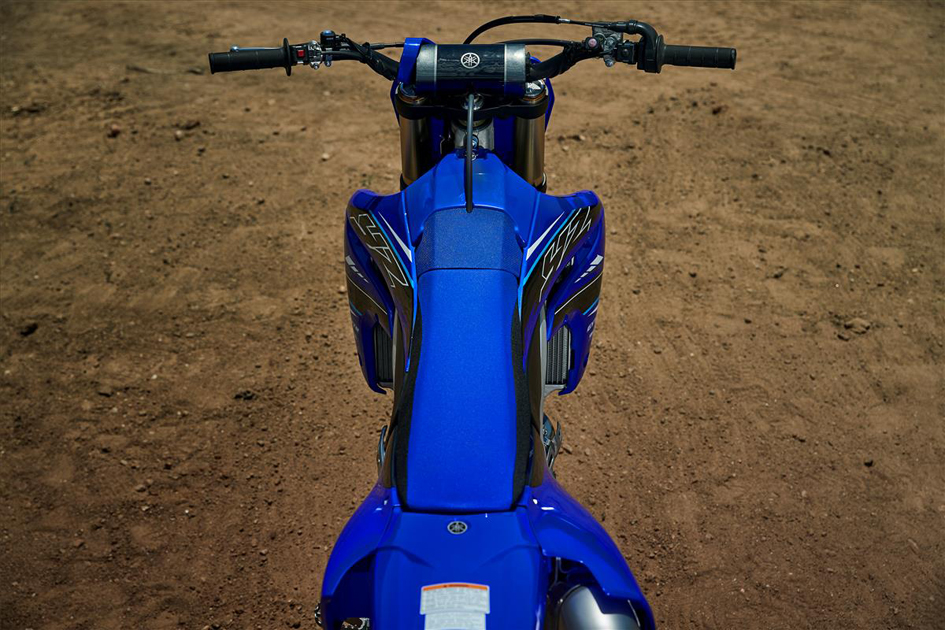 The YZ450F's aluminium bilateral beam frame rolls on Kayaba suspension, and the brake discs measure 270 mm up front, and 240 mm out back.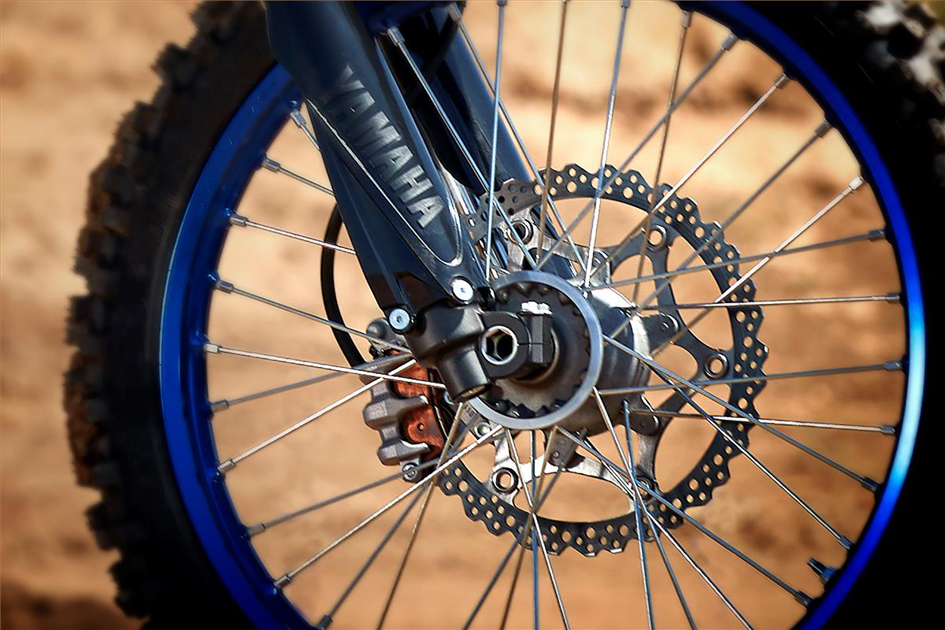 Yamaha's 2021 range also includes the liquid-cooled two-stroke YZ65, YZ85, YZ125 and YZ250.
For more information visit: www.yamaha.co.za