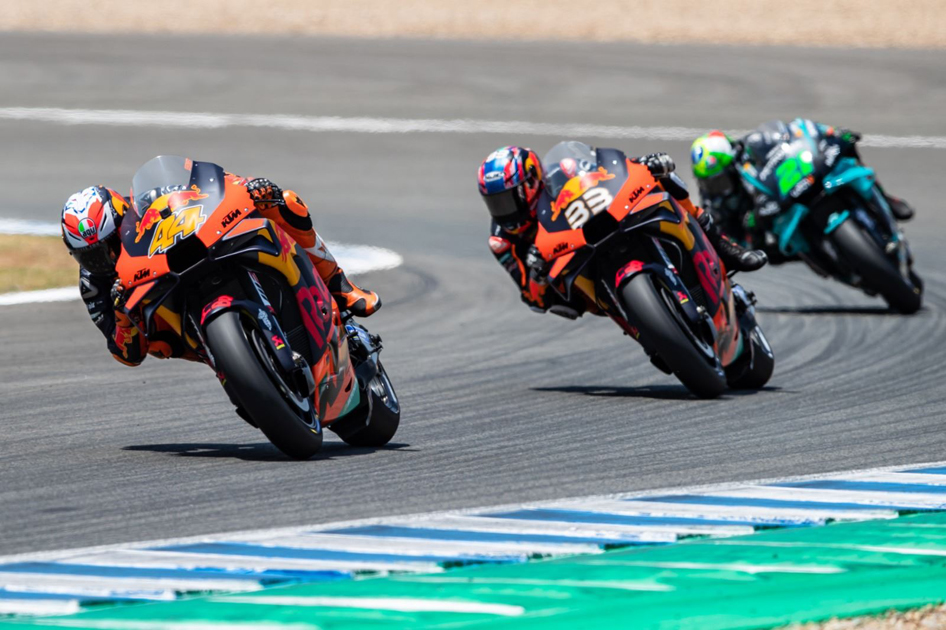 Dry eyes, goosebumps and heart palpitations were just some of the symptoms experience by us Binder fans, come Sunday. We could only but imagine how the freshman felt as soon as that HJC helmet visor shut.
A well setup package by Red Bull KTM and some serious lap after lap pace during qualifying, granted our fellow South African his 11th place starting position. With track temperatures exceeding 55 degrees, selecting the right rubber was crucial, as many riders came to find out mid-race. (Brad went with a hard front and a soft rear.)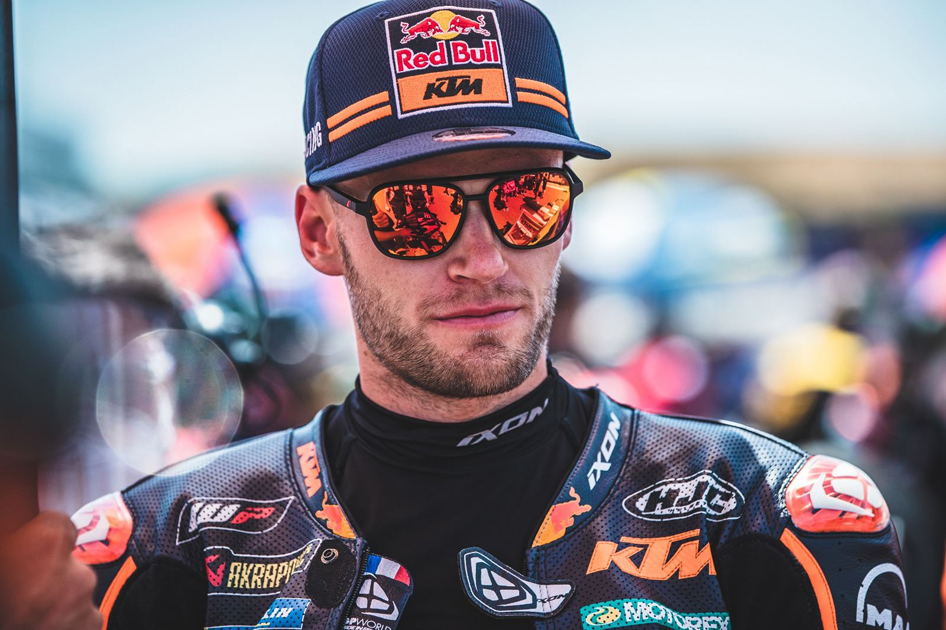 Lights out, and the battle royal had commenced! Brad's new number 33 KTM RC16 quickly made its way up into eighth position, right behind his teammate Pol Espargaro after just one 4.4km lap around Jerez. Unfortunately, on lap seven, after missing his braking marker and running wide, Brad lost 25 seconds and slid into a lonely 18th.
We only found out what had caused Brad's sudden drop in position after the race though, because the cameras were focused on Marc Marquez. After running into the gravel and falling way down the field, he mounted a sensational campaign to get back onto the podium—cut short by a terrifying high side that's left him with a broken arm.
Then there was Fabio Quartararo's textbook race to first place, making him the first Frenchman in 21 years (his age) to stand on the top step of the podium. And Andrea Dovizioso's battle onto the podium.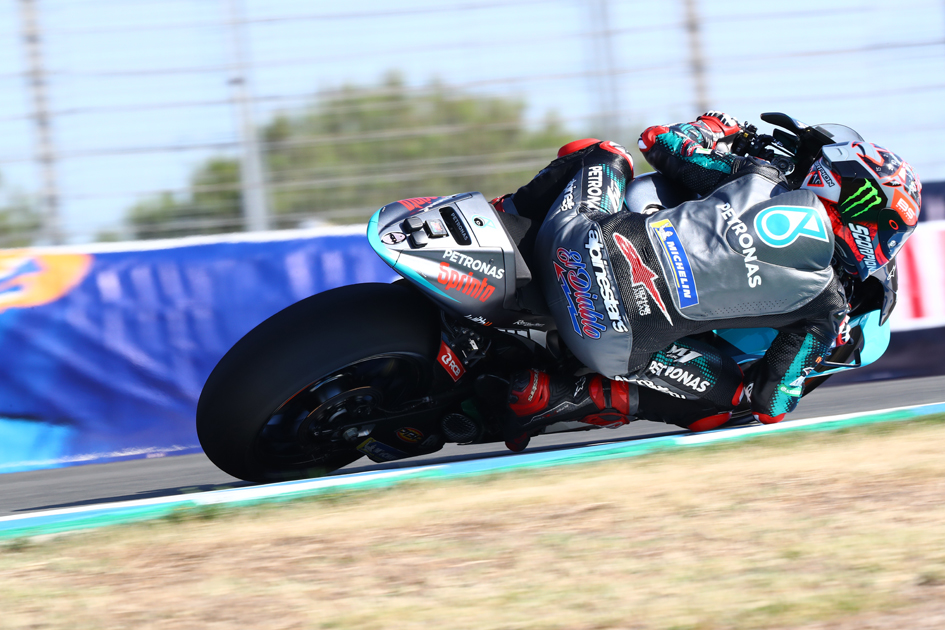 With a keen eye on rider positions though, we soon realised that Brad's mistake hadn't demoralised him one bit. In the closing stages of the race, he made up for lost time, fighting brilliantly to finish 13th. What's more, he lay down a number of fastest laps in the process.
Brad heads into the next race with three points to his name, with teammate Pol Espargaró's strong ride to 6th earning him 10 points. Two things are clear: KTM are on the pace, and they've made a good call by promoting Brad to the premium squad.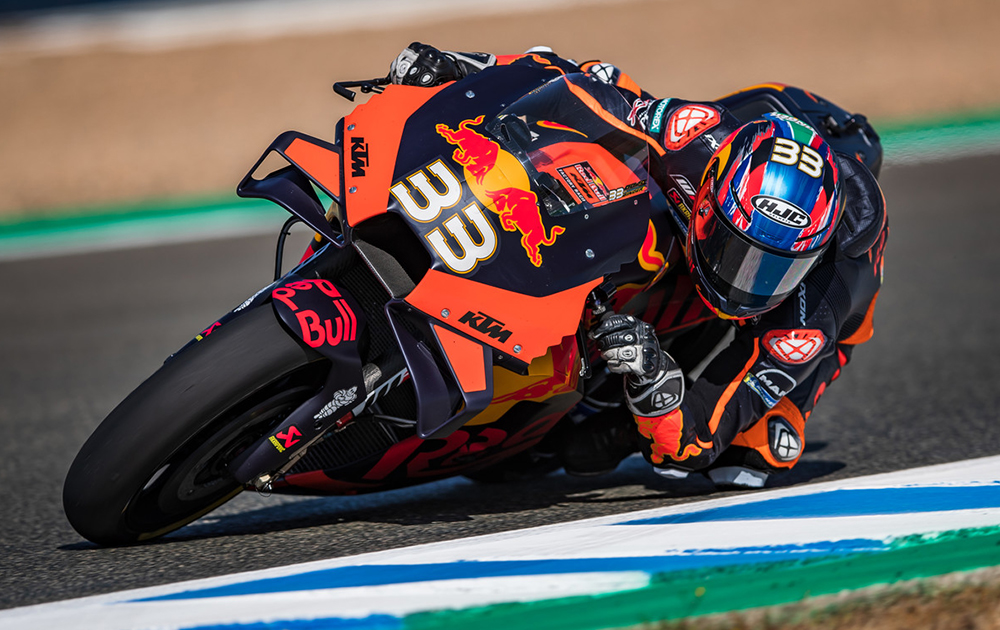 Brad Binder: "In general, it is not too bad. I'm super-happy with the way the bike is. I need to say sorry to my team because today we could have done a good job and taken a good result but at the end of the day we live and we learn. I made a mistake and I won't do it again. I knew I could be there in that group with the guys, I didn't know I would be able to sit there quite comfortably. That was a bit of a shock for sure. I'm really happy that my training in the off-season worked because this is a whole new ball game. I must be happy. The whole package is working so well so I must say thanks to KTM for all their work and I'm looking forward to seeing what we can do in the next races. Let's keep our heads up and keep this work ethic going."
Mike Leitner, Red Bull KTM Race Manager: Brad was outstanding to be in the leading group and until he saved his crash. His comeback and lap-times were amazing. It was a big lesson for him.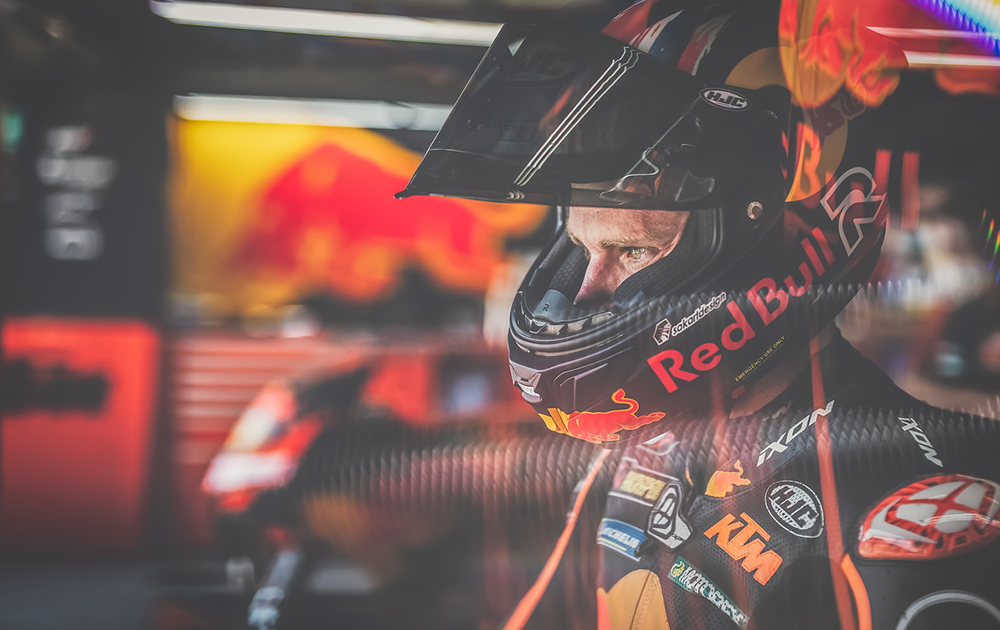 MotoGP will be staying in beautiful, sunny Spain for another great round at Jerez but this time for the Gran Premio Red Bull de Andalucía on the 26th of July.
Results MotoGP Gran Premio Red Bull de España 2020
1. Fabio Quartararo (FRA), Yamaha 41:23.796
2. Maverick Viñales (ESP), Yamaha +4.603
3. Andrea Dovizioso (ITA) Ducati +5.946
4. Jack Miller (AUS), Ducati +6.668
5. Franco Morbidelli (ITA), Yamaha +6.844
6. Pol Espargaro (ESP), Red Bull KTM +6.938
8. Miguel Oliveira (POR), Red Bull KTM +13.441
13. Brad Binder (RSA), Red Bull KTM +29.640