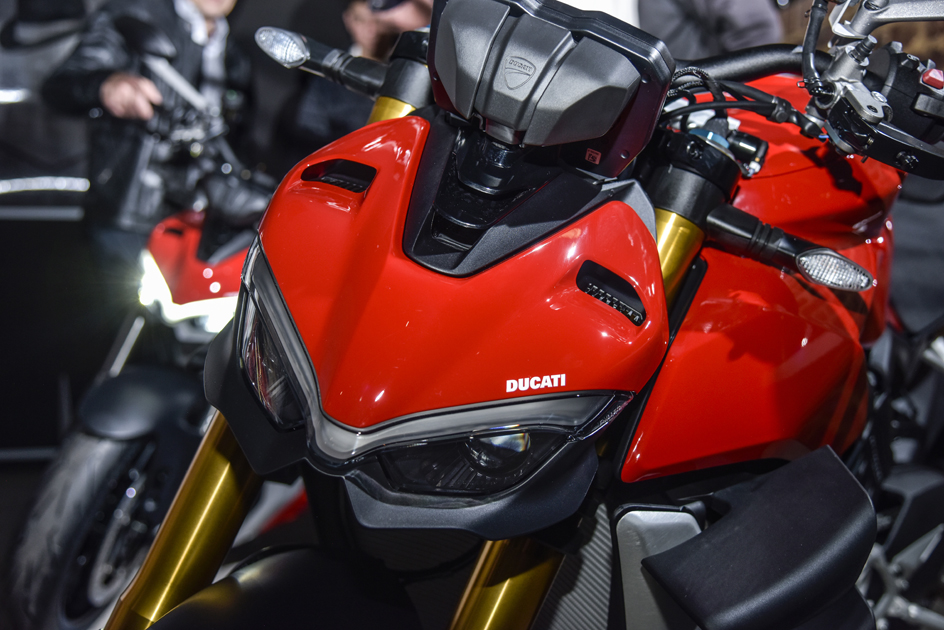 On Wednesday the 15th July, Ducati SA invited some friends and members of the motorcycle media to dinner at the Godfather restaurant in Midstream, Pretoria. The occasion was rather special. To one side of the restaurant, four motorcycles were hidden from sight by black covers. Braam Smit, Ducati's newly appointed General Manager told a rather suggestive and sensuous tale of a wild Italian beauty to some general applause, after which Jos Matthysen, the Ducati boss man, introduced Manny, Brandon and Douglas as the proud new owners of Ducati's new Streetfighter V4 S. Recognizing the importance of spousal support, Jos handed magnificent flower bouquets to Brandon and Doug's wives who were also present.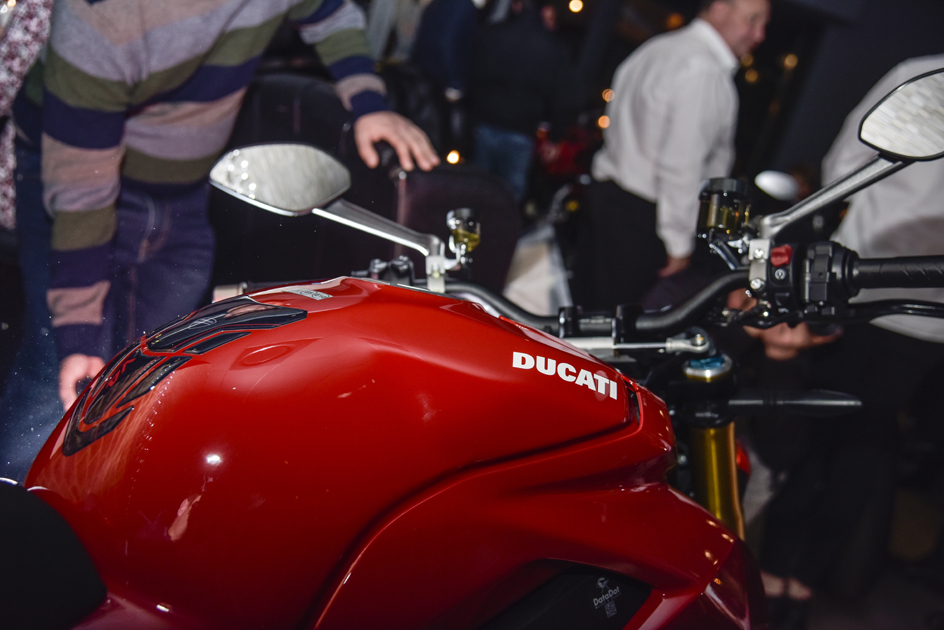 Manny was then tasked with unveiling the first of the four Streetfighters which were hitherto hidden from view. Manny's bike was distinguished by a custom "Manny 1" number plate. Manny inserted the key and then hit the starter button. The restaurant was instantly filled with the raucous bark of a race exhaust equipped Ducati V4. The assembled Ducatisti jostled for a better view whilst attempting some semblance of social distancing. This sequence was followed by Brandon and Doug unveiling and similarly lighting a fire in the belly of their blood-red beasts. The three new owners will need surgery to remove those smiles!. As a final gesture of thanks for their custom and welcome into what is becoming a growing and intimate Ducati family, Jos presented them with top of the range Scorpion helmets. Jos and his team seem intent on going to great lengths to promote the Ducati "Familia".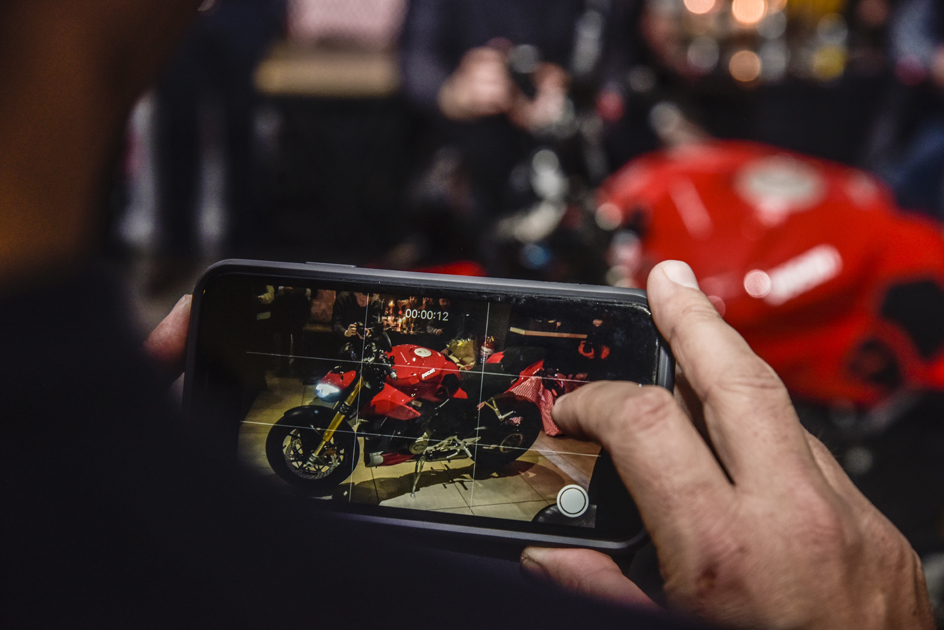 Good food, good company and the sight and sound of those magnificent V4 Streetfighters was a great respite from the misery of COVID and lockdown. The fourth and final V4 was presented to Braam as his 'BOTTS' racebike. He was totally gobsmacked by this gesture from his long time friend and new boss. Festivities were brought to a close rather early as everyone had to get going to respect the recently imposed curfew.
Thank you Ducati for sharing this special "family moment" with us!