Fire It Up! Motorcycles, South Africa's largest-selling motorcycle dealership, has made the long-awaited move from Fourways to its new home on Main Road in Bryanston between Sandton Clinic and Grosvenor Crossing.
The new store offers a unique buying experience starting with a larger floor space that increases from the previous store's 1600 square metres to 4000 square metres distributed throughout three storeys. The main Fire It Up! showroom has more access to motorcycles and more comfortable browsing. At the same time, sales desks are a thing of the past with showroom staff instead using iPads to formulate the best deals whilst customers relax on couches and cocktail-style tables.
Fire It Up! also remains South Africa's largest buyer of motorcycles, and the buying process has also seen a revamp with a smoother, more streamlined experience for sellers bringing their bikes to the store for a valuation. Fire It Up's famous "same day cash in your account" policy is still proudly in effect.
For buyers or sellers who are not able to visit the store in person, the successful Fastrack facility is available whereby entire deals are handled remotely through phone calls and online communication. Call or email the store for more details.
Like the showroom, the new accessories department has been expanded with a greater variety of goods for an even more extensive range of rider needs, especially off-road riders who can now enjoy a far more comprehensive range of gear.
The new restaurant with an eat-in area is serving cooked food with a house barista offering a range of quality coffees. To add to the social experience, the restaurant will feature screens that will show MotoGP rounds, workshop evenings and movie nights.
There's more good news coming soon for the off-road fraternity – a new off-road and adventure demo track next to the store is coming where customers may test ride the performance of dirt bike and adventure machines. This is an exciting prospect for dirt and adventure enthusiasts who usually do not have that option when buying their off-road capable machines.
All services and repairs will happen in-house thanks to the new, larger Fire It Up! workshop with more staff and even better equipment. The Performance Technic facility is moving from its Kyalami premises and will be incorporated into the Bryanston store, including the famous dynamometer facility and the range of Rapid Bike and Sprint Filter performance products.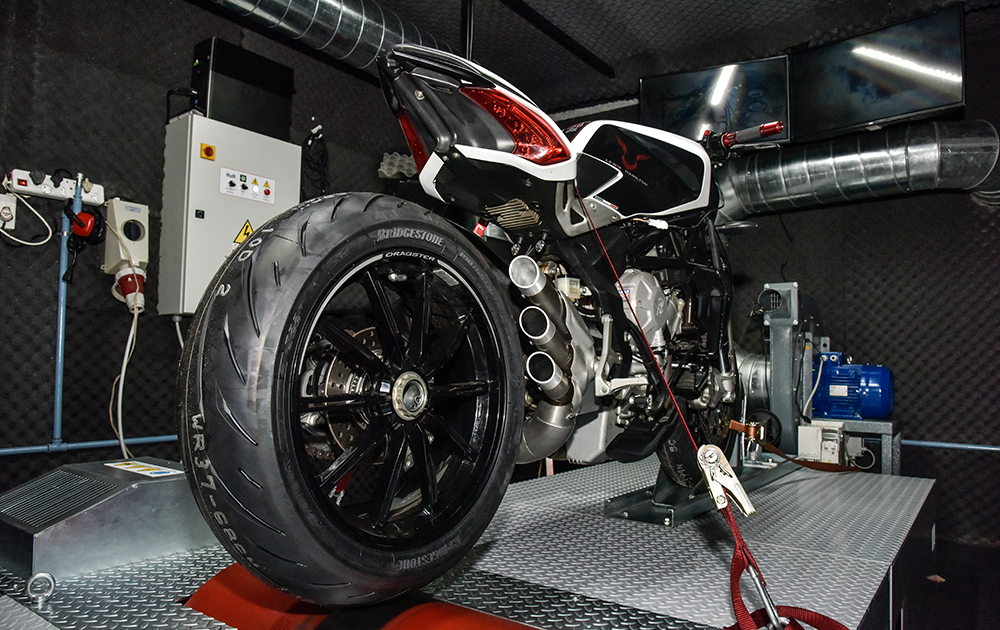 The new Fire It Up! boasts a larger parking area for customers, plus an outside area that will be used as a Sunday Motorcycle Market. Anyone wishing to sell motorcycles, spares, products and other motorcycle merchandise will be able to display their goods to the public every Sunday. Details about the Sunday Motorcycle Market will be coming soon.
The Bryanston store will serve as the new home for the popular Fire It Up! Club. It will be the starting point for Club rides and will be the venue for various other club social events. Keep an eye out for updates and more good news from the Fire It Up! Club.
The new store is already up and running, but there will be a Grand Opening event on 1 August (between 8:00-14:00) that will include; several huge prizes to be given away on the day and unheard-of specials on accessories & tyres.
To be eligible, make your way to the store and take a photo with Berto in front of the MotoGP Wall, then post it on Facebook or Instagram using the hashtag #FireItUpBryanston.
The winners will be announced via a live stream on the Fire it Up! Facebook page.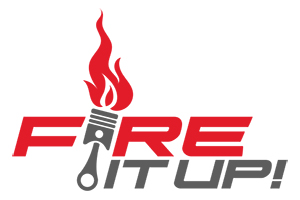 Tel: 011 467 0737
Web: www.fireitup.co.za
ZA Bikers Profile: Fire It Up!
Email: [email protected]
Social: Facebook / Instagram
New address: 1 Halifax Street, Bryanston, Sandton Google Map