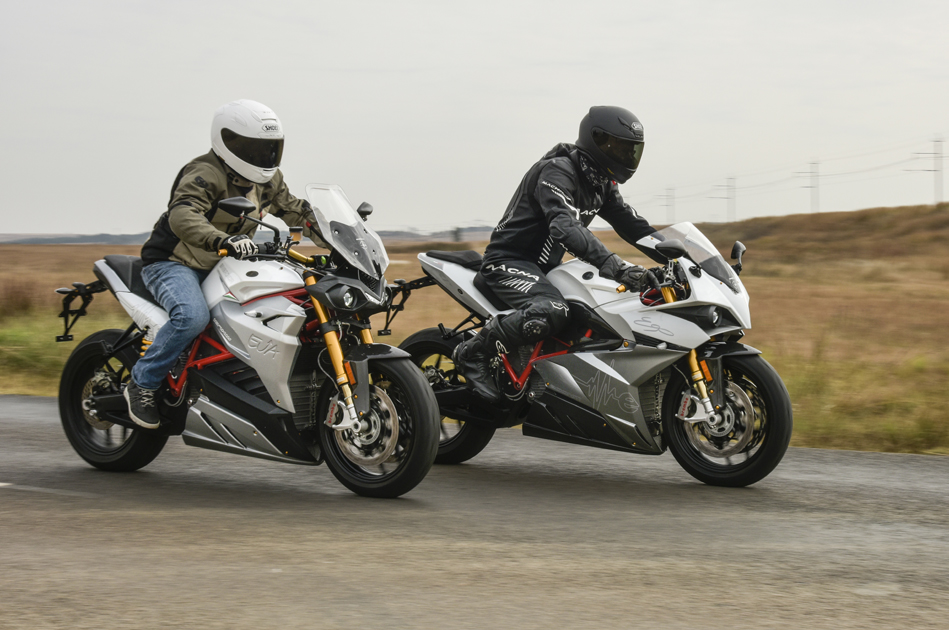 After our review of Energica's new electric motorcycles, we promised that we were going to take a more in-depth look at the application of electric power in two-wheelers. When you start researching the massive worldwide effort to solve the urban mobility problem, you find a consistent theme; bicycles, E-bicycles and hybrids (essentially E-bicycles without pedals) are at the forefront.
So what's the buzz about urban mobility? Essentially, the world's cities are becoming gridlocked smog dens, and no real solution has been forthcoming. Londoners pay a levy to take cars into the city centre, but to no avail—traffic remains a nightmare. The UK government has allocated billions of Pounds to fast track developments of E-mobility as future forms of public transport in the attempt to promote social distancing in a post-COVID-19 era. Hopefully, we should see both an increase in technology and a decrease in price over the coming years.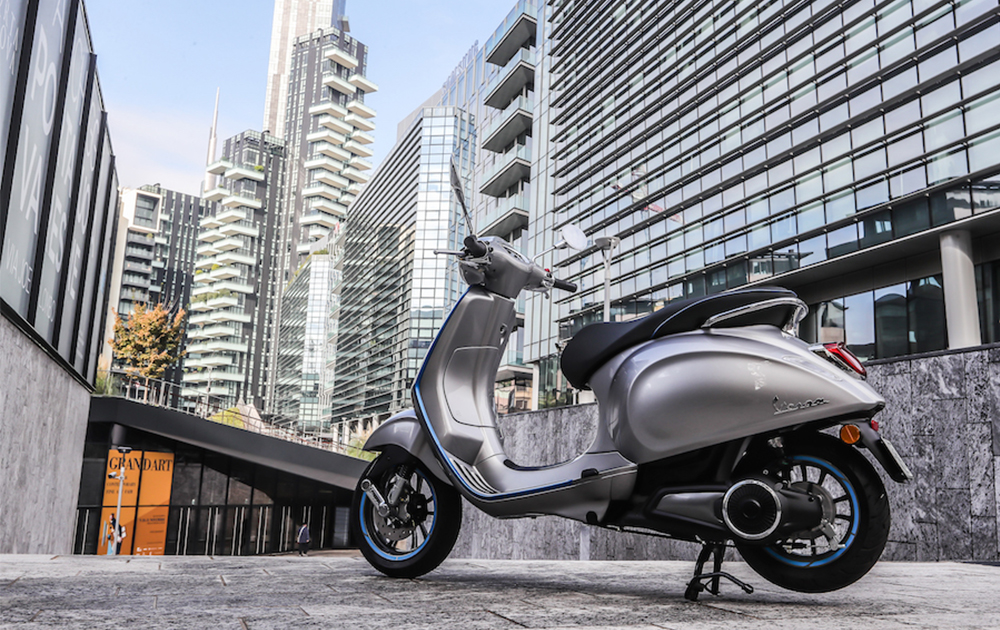 Sales of E-bicycles (or pedal assist bikes) have soared exponentially over the last few years. E-bikes outsold conventional bicycles in the Netherlands last year. The UK are hoping that E-bikes will replace cars for short hop commuting and trips, saving a bomb on infrastructural wear and tear, as well as public health costs as citizens get fitter and healthier.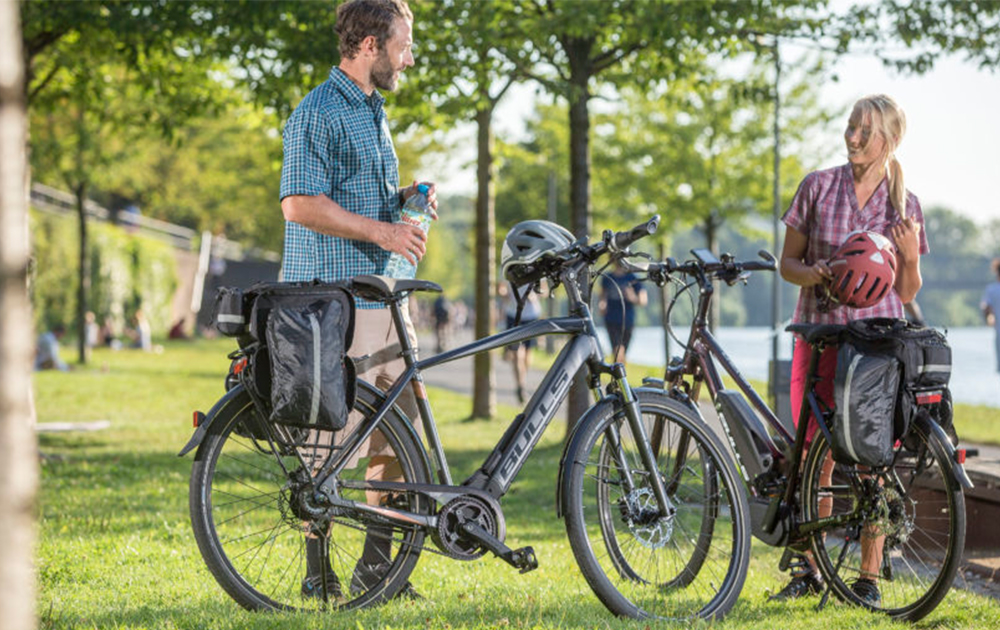 Major car and motorcycle manufacturers are all allocating huge spend and R&D resources to develop E-bikes. Both Ford and GM have launched E-bikes, and urban transport players like Uber and Lyft are already experiencing big success with them.
Every major bicycle manufacturer offers E-bike options too. On the motorcycle front, Ducati, KTM and Triumph all have bicycle options, and I am certain that other manufacturers will follow suite.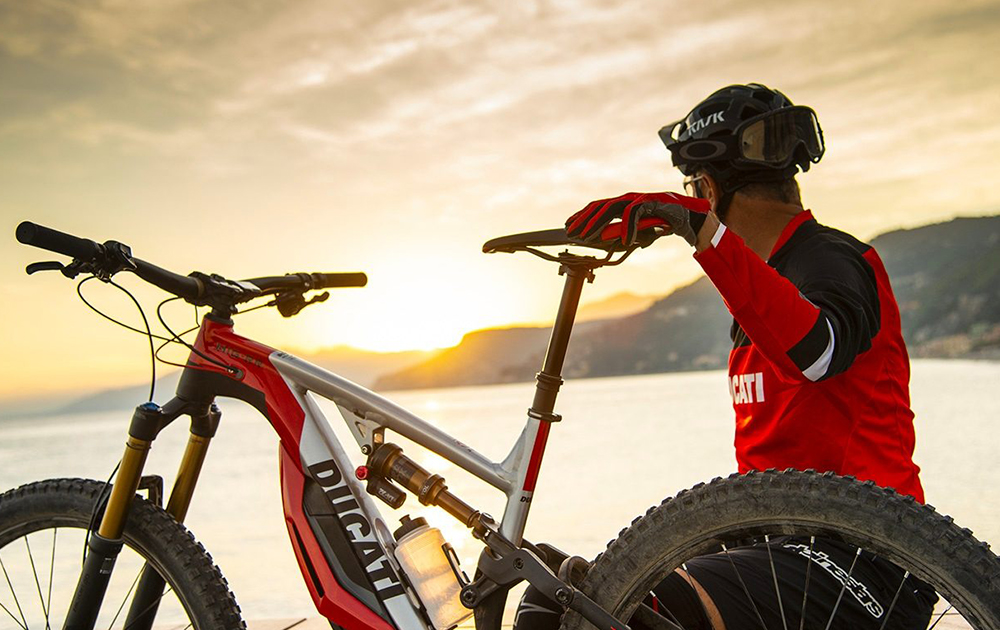 This can be the boost that the motorcycle industry has needed, manufacturers just have to be wise in how they approach it. We know that the 'Playstation Generation' are not riding bikes in any great numbers, but electric mobility might just be the answer.
Think for a moment how incredibly cool a retro style cruiser E-bike from, say, Harley-Davidson would be? Kids could have this uber-cool retro Harley bicycle that captures all the soul and heritage of the brand. Come the time when such a kid wants more than the E-bike can offer, he has already bought into the Harley ethos, and they have a potential motorcycle customer.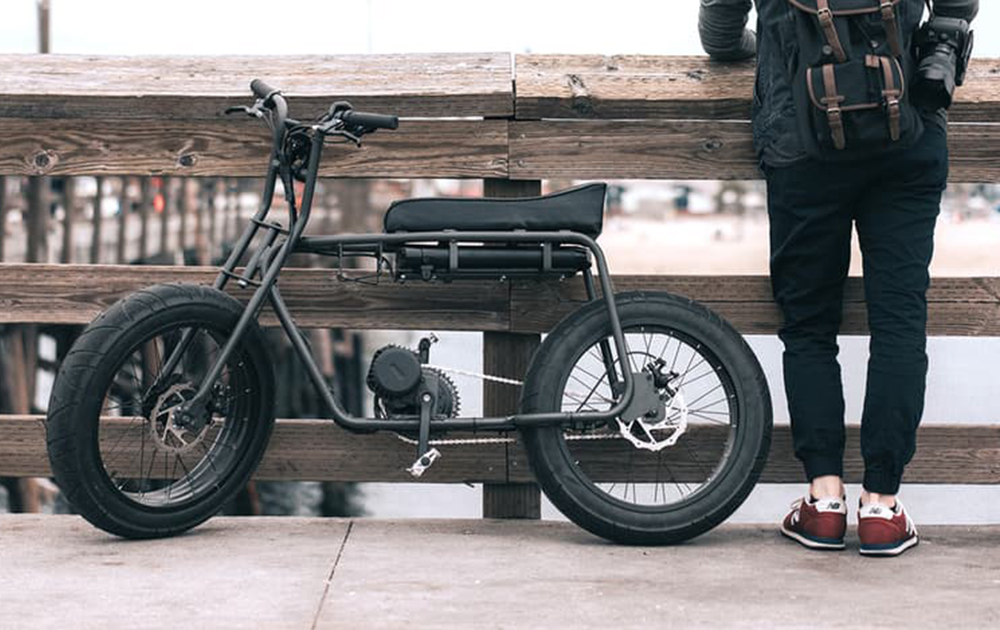 Harley-Davidson clearly understands this, because they've already stated their commitment to E-mobility across a wide range of applications. The H-D LiveWire sits at the top of the spectrum, with their IRONe range of electric balance bikes offering something for the little 'uns. And brands like KTM, Ducati and Triumph clearly get it too.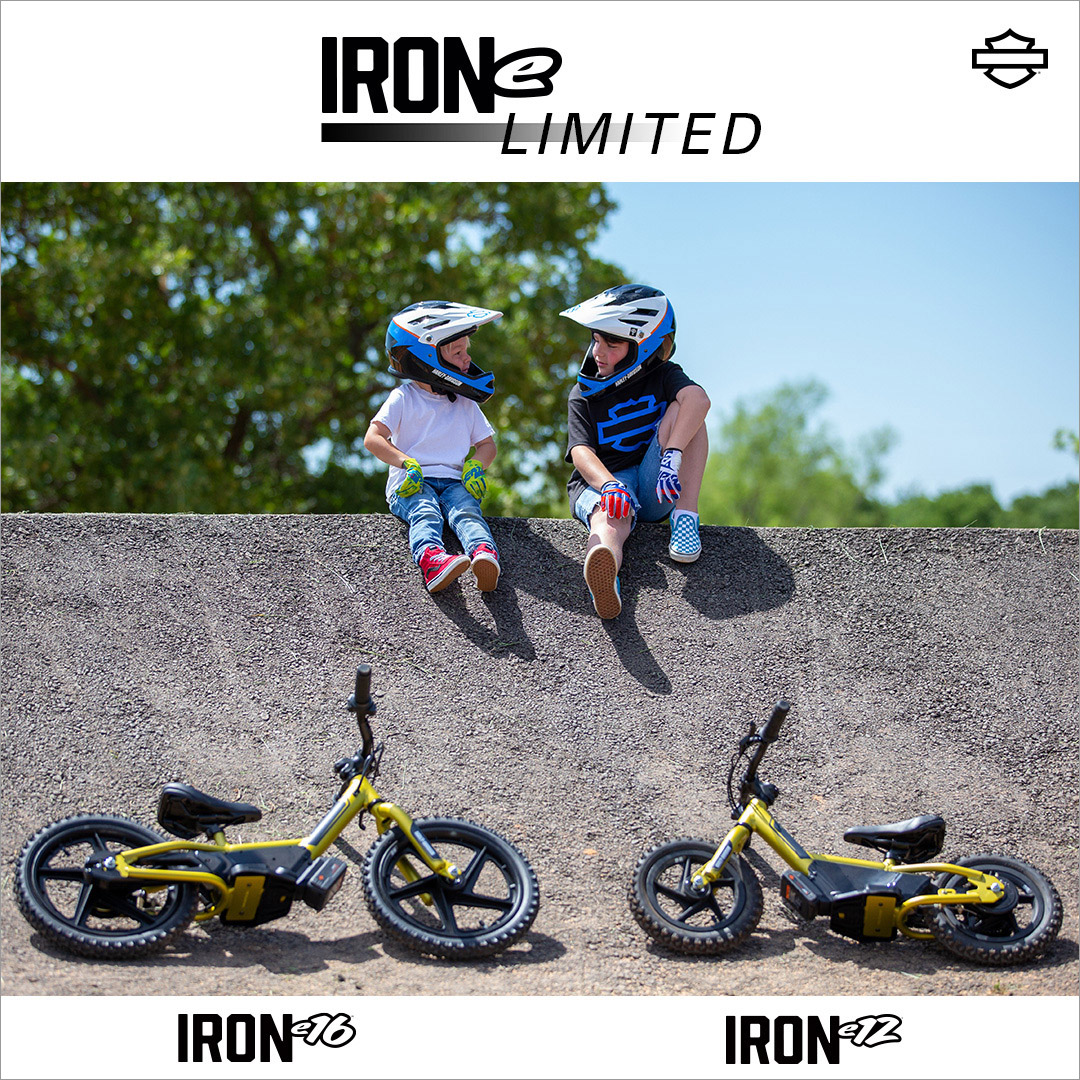 The hybrids I referred to earlier offer a stepping stone from bicycles to motorcycles. These are torque-rich, electric-powered dirt and urban weapons. Companies like CAKE and Super73 in the US are building amazing two wheelers that utilise electric power.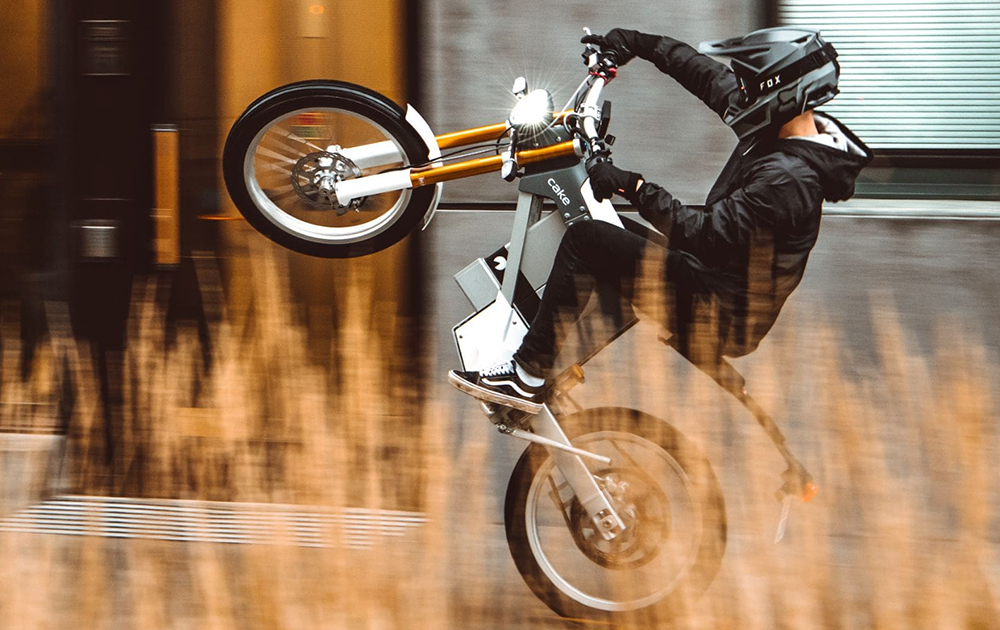 Range issues which plague full size electric motorcycles are a non-event for these city slickers. Their more moderate power demands allow a more practical riding range with plug-in-and-play convenience. Rather than being a threat to petrol powered bikes, I believe they could be the salvation, and we'll be looking at these in more detail in the near future.
So what is a bicycle with an electric motor actually like to ride? We got my son (also Dave), who has ridden motorcycles since age four, and also happens to be a top Ironman competitor, to put the Cannondale Habit Neo 3 to the test. Along to take some pics was our other resident mountain-bike free ride junky, Bjorn Moreira.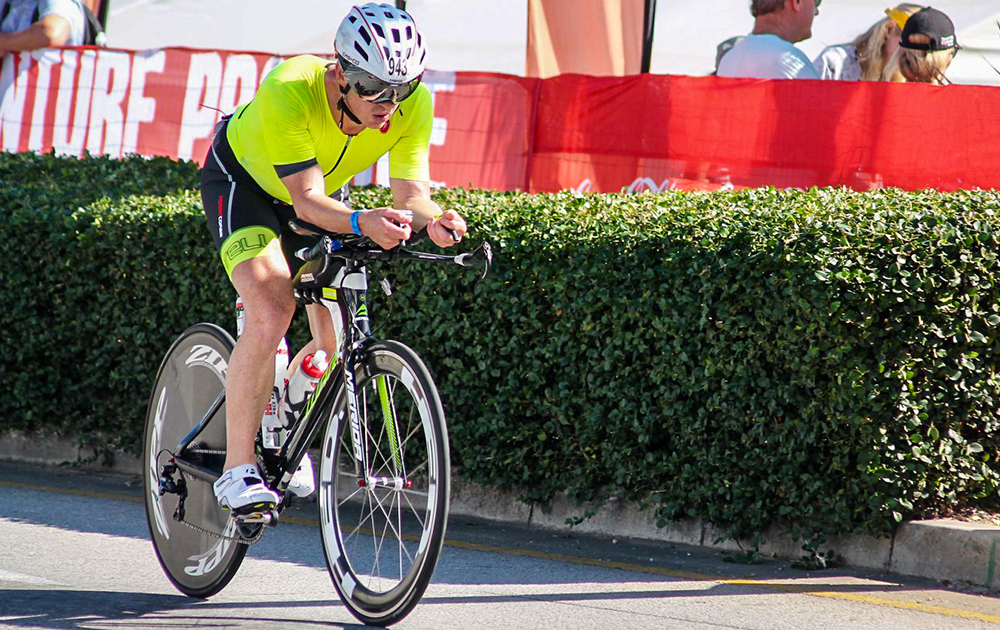 Sure, it's a mountain bike—which makes it more of a hobby machine than a mobility solution. But the principles of a pedal-assist MTB and a pedal-assist commuter bike are the same, it's just the terrain that's different. Here's the report…
The Cannondale Habit Neo 3
Being a keen and competitive cyclist nowadays comes with a certain perceived aura. So if you'd asked me previously whether I would have been up for a ride on an E-bike, the answer would have been a resounding "over my dead body." After all, I am a 'proper' cyclist.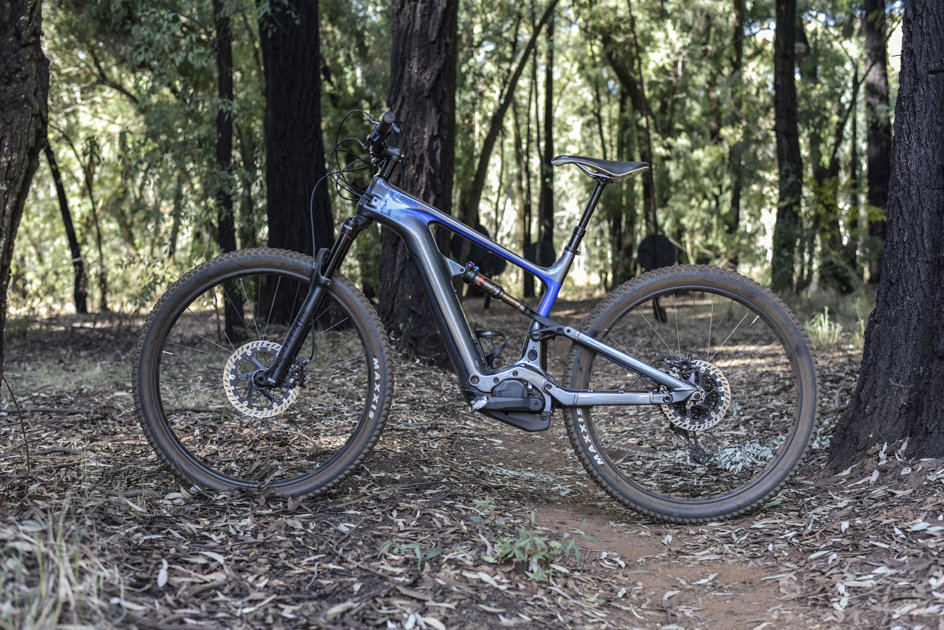 Well, recently my ego was served a massive slice of humble pie after doing just that. And oh boy, what a tasty slice it was.
My active and competitive participation in triathlons has led to me regularly testing and reviewing bicycles. So I put my tail between my legs, and collected the Cannondale Habit Neo 3 E-mountain bike from Epic Sports in Centurion. Epic owner, Paul Cordes, gave me a quick rundown on the ins and outs of all things 'lazy cycling,' and what seemed like a very technical set up.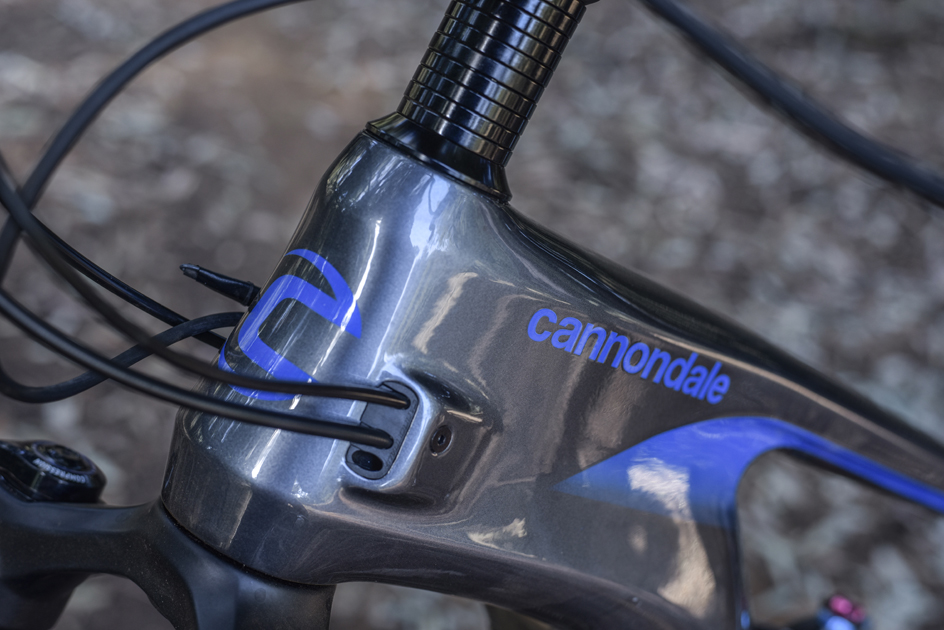 Off I headed to Big Red Barn in Centurion, to test what initially felt like a weighty, electronic behemoth, compared to my regular lightweight dual-suss race rig. I say 'behemoth' with a bit of Aromat sprinkled on, because I had to drop the tailgate on my Ford Ranger to load it. At a hefty 23 kg, thanks to the addition of the Bosch electric motor and battery, can you blame me?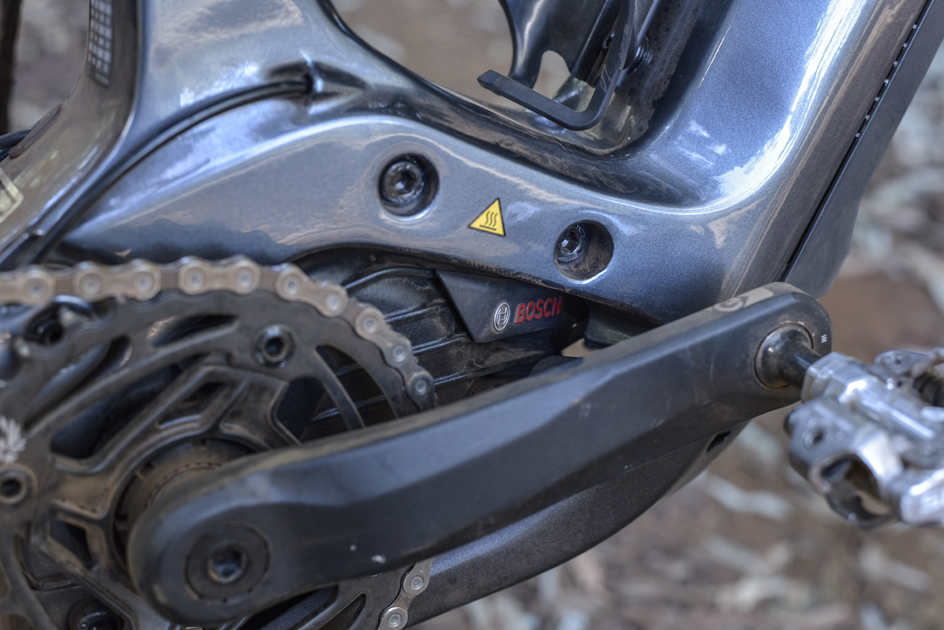 Red Barn is littered with tight, twisting single track, with berms and jumps for days. It's a facility that seems to be set up for lightweight race snakes, on race bikes that weigh the same as a feather from a down duvet. You would think that the Habit Neo would battle to carve the turns and jumps—but on the contrary, it absolutely slays them, with an effortless ability to change direction!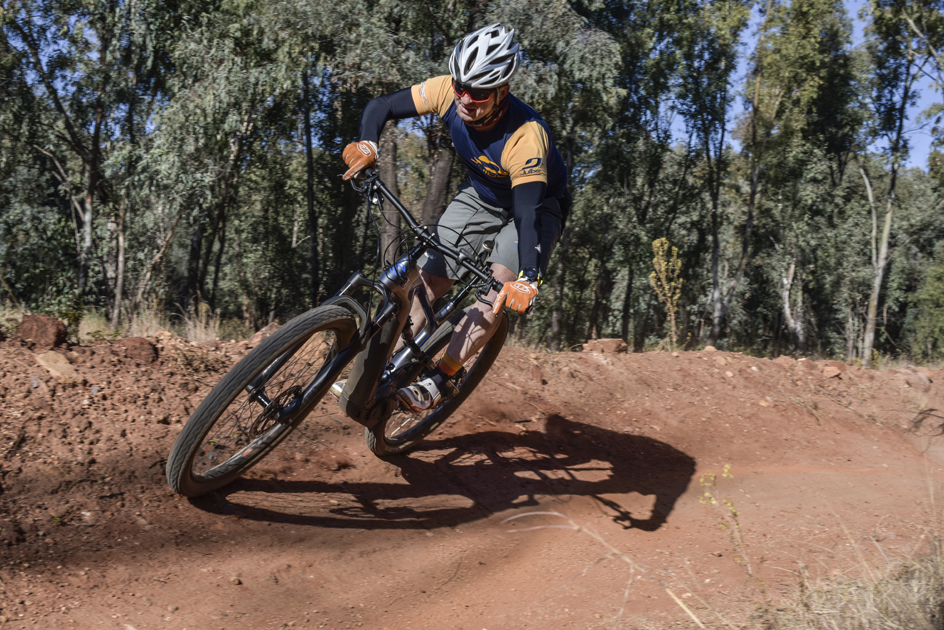 I believe this is due to the location of the battery and motor. They both sit nice and low on the bike, below the cranks, centralising the mass and giving the Neo a low centre of gravity. Like the late rugby legend, Jonah Lomu, the Habit Neo is hefty, but has a wicked side step.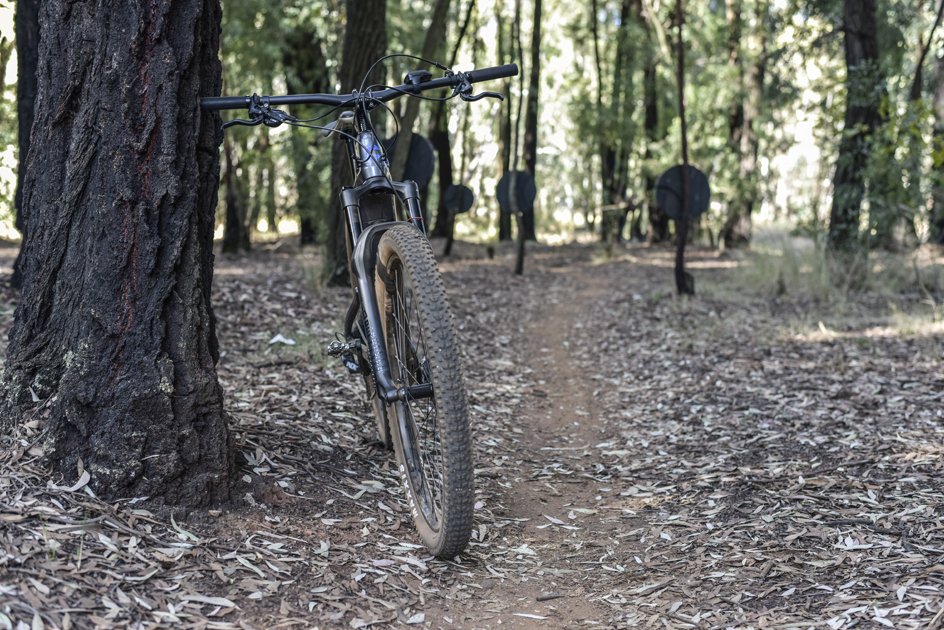 It's also a dirt jumper's dream, in that the weight adds an uncanny stability in the air. Unlike a lightweight race machine where you cannot afford to be an inch too far forward or back, this chunky beast actually feels way more settled and forgiving. (Even for the likes of me, who spends way more time on my TT bike than dirt jumping.) In fact, it reminded me more of my days of scrubbing table tops on my KTM 250 when I was young and fearless.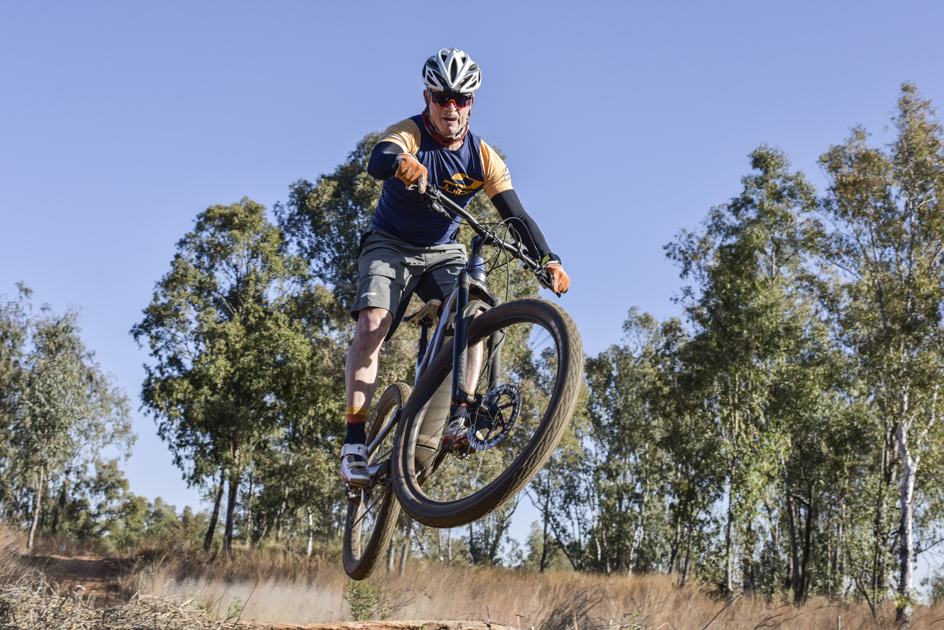 Adding to the immense amount of grip in turns, and the ability to absorb impact on landings, are wheels and tyres that look like they could have come off my 250. Laced in are a set of WTB ST i29 TCS tubeless rims, with proper grippy Maxxis Rekon 29×2.6" rubber.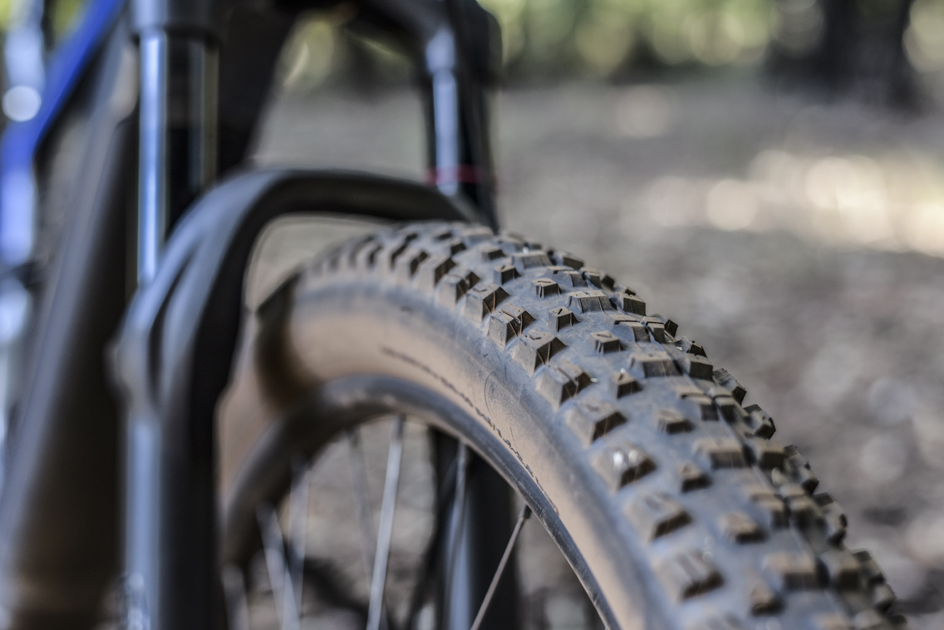 The Habit range is predominantly built for trail and enduro riding, so suspension is of the utmost importance. There's been no skimping here—the Habit Neo 3 is pleasantly specced with RockShox 35 Gold RL air forks with a whopping (in MTB terms) 140 mm of travel. They not only help absorb landings, but also make hard hits from unexpected lurkers less bone-crunching and wallet-draining.
At the rear you have the equally burly and well-damped RockShox Deluxe Select R air shockIt has 130 mm of travel, which is yet again crucial for saving the tush and lower back from unnecessary punishment.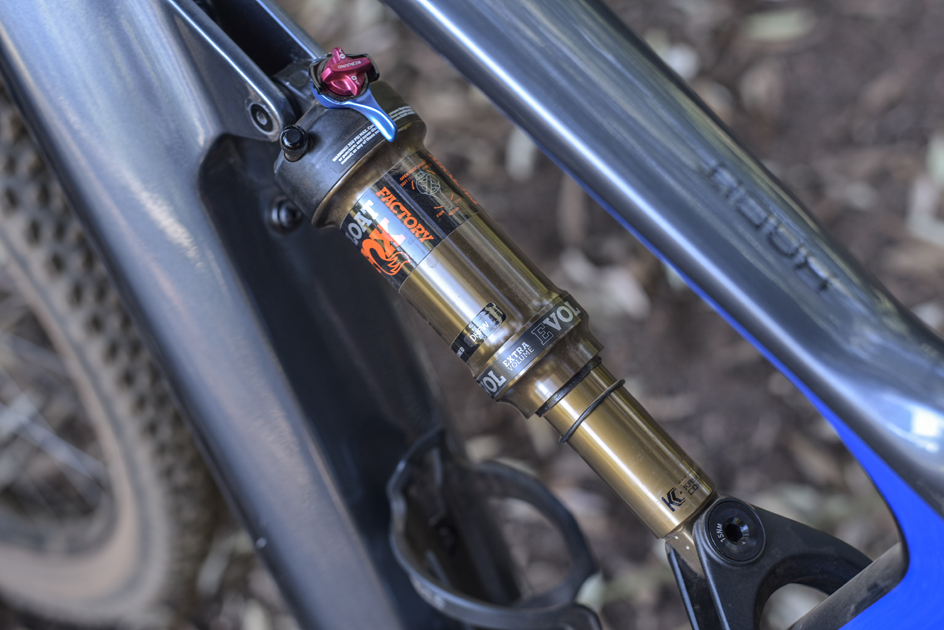 The more expensive Habit Neo 1 has far more budget-buckling suspension in the form of RockShox's Deluxe Ultimate RT, which allows for more fine-tuning for expert level riders. But I was more than impressed with the Neo 3's suspension setup (then again, I am by no means a full-time pro.)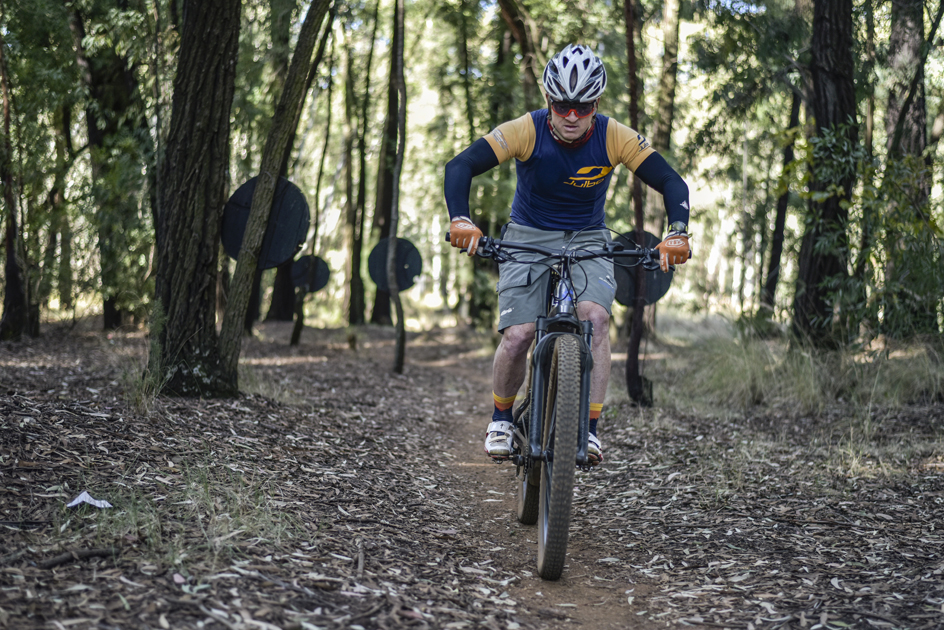 Imagine Siya Kolisi accelerating to Wayde Van Niekerk-level speed, and suddenly needing to stop. The potential person on person impact, or, in the case of the Habit Neo, human on tree impact, could be catastrophic! Luckily a massive Magura MT30 twin pot caliper on the front, with an equally massive Spider rotor, gives you complete peace of mind.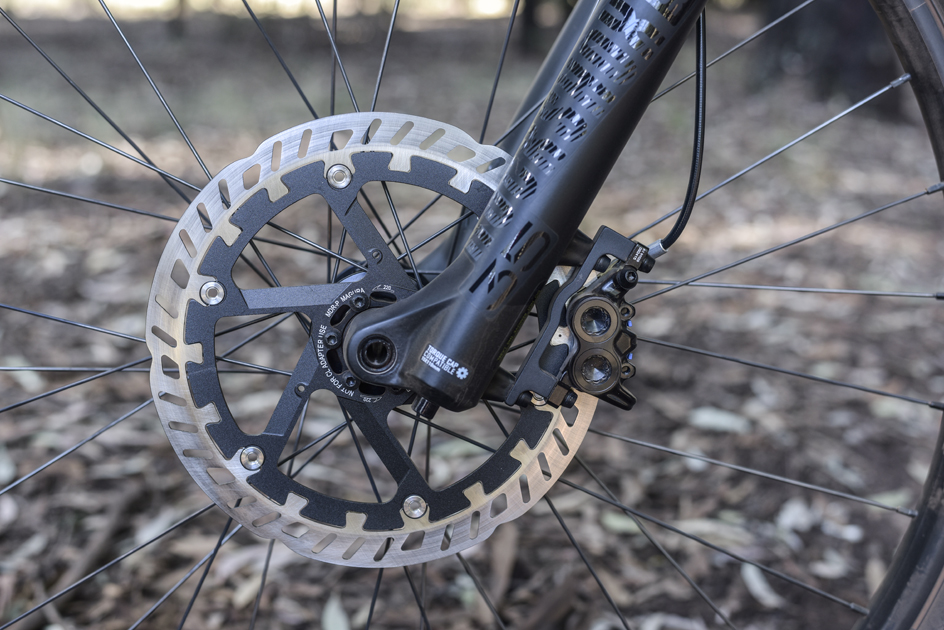 But the Habit Neo's real stand-out feature, is the 'E' factor. In the early days of the E-bike craze, you climbed on, pedalled and received this heavenly shove in the desired direction with only one setting. Now, on this machine, you have the option of multiple assistance settings, ranging from 'Eco,' for some minor and fitness-promoting assistance (20%), all the way to 'Turbo,' for serious acceleration.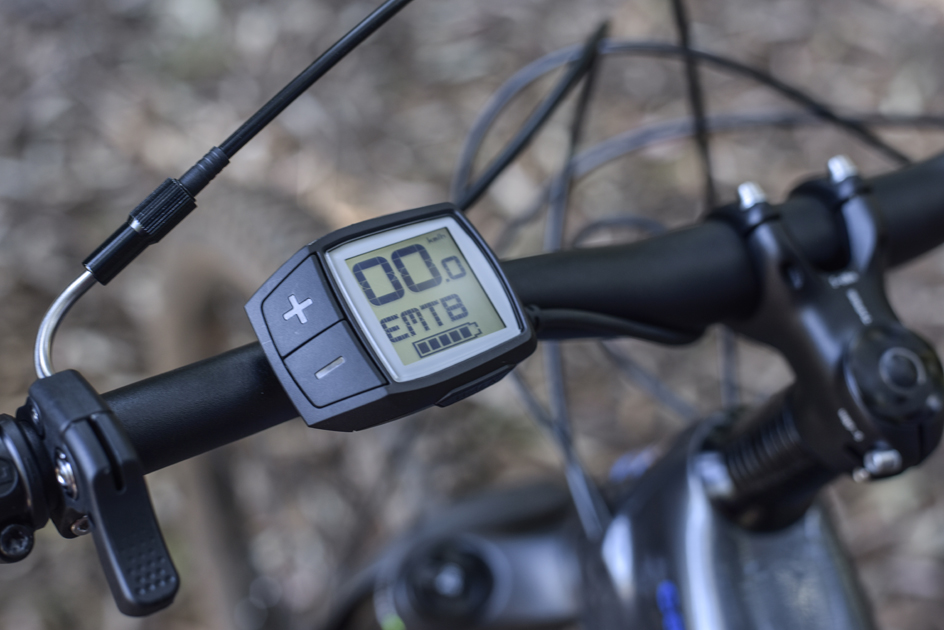 The 'Turbo' setting, when engaged with just a minor turn of the pedals and the flick of a button, shoves you forward in a way that would make my dad's Triumph Tiger need to drop a gear. Unfortunately, the top speed is limited to roughly 30 km/h (legislation limits E-bicycles to 25 km/h). So once you've dropped your mates like a bad habit, you need to have some serious quads and fitness levels to stay ahead of them on a flat road, where speeds in excess of 30 are not unheard of.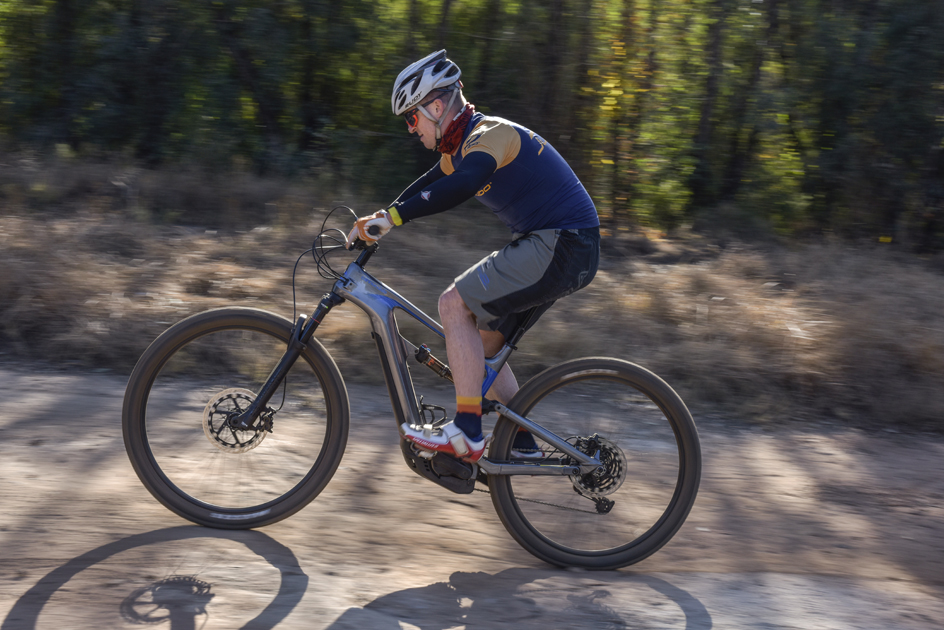 At 23 kg this would be a challenge, hence the bike being better suited to trail and enduro-type riding. Having said that, if all else fails, you can catch them on the next uphill!
Other modes include 'Tour,' for a more sedate ride, as well as the 'EMTB' mode for a more competitive edge, when acceleration is needed between turns without ripping your arms off. All of these modes come with different battery life restrictions—ranging from 40 km in 'Turbo' to 100 km in 'Eco' and 'Tour.'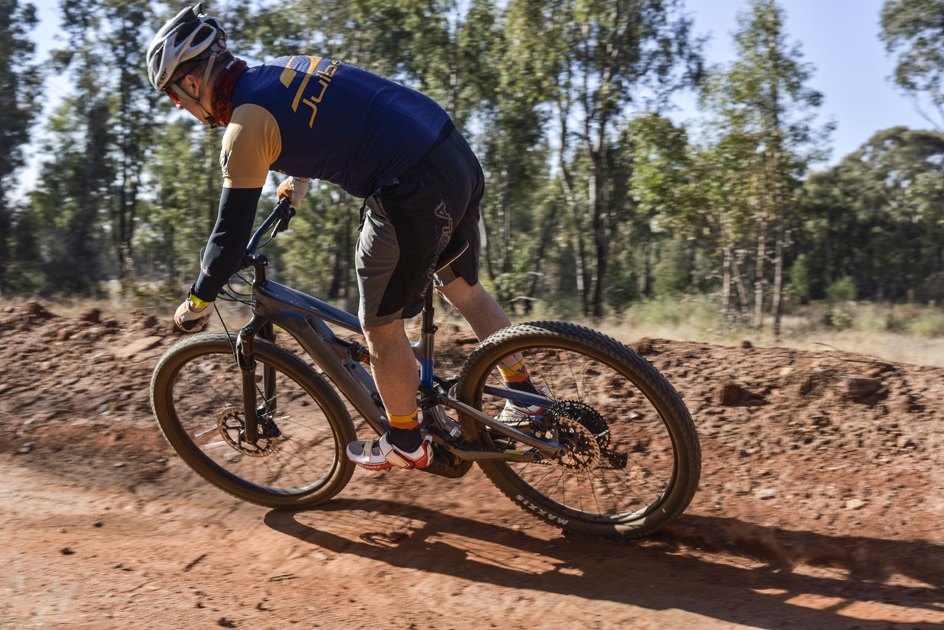 The last setting, which is the one that created the most boyish giggles, is, wait for it… 'Walk' mode! You heard me; imagine being caught in a bottleneck up a climb and having to dismount and push 23 kgs up a loose, sandy incline. No problem for the Habit Neo. Flick it into 'Walk,' and the motor will engage just enough to make the Habit Neo roll alongside you, while you stroll along without sweat pouring down your brow.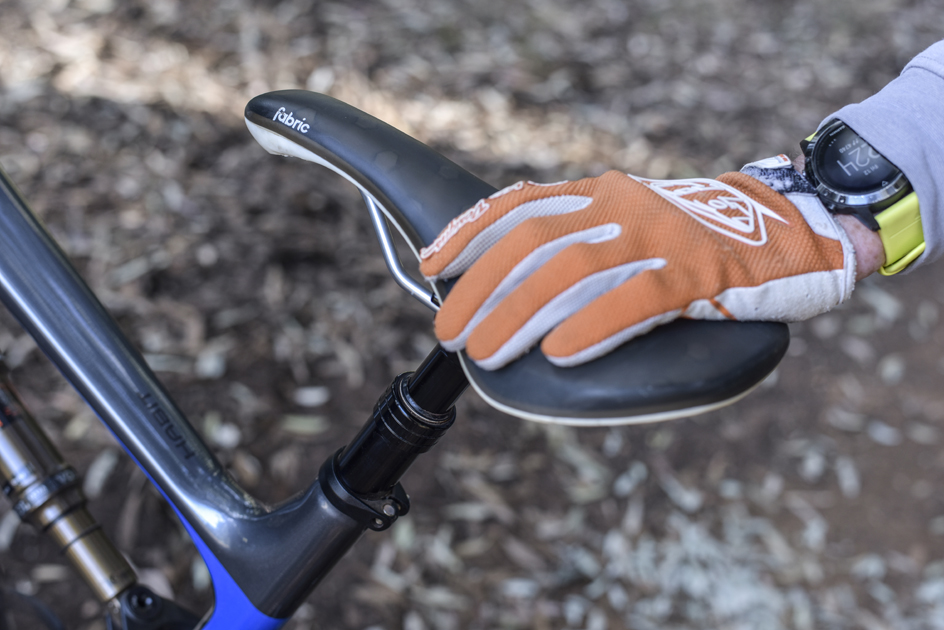 All said and done, the Cannondale Habit Neo 3 was an immense surprise to me. Not only because I realised how much fun E-bikes can be, and how the industry is sure to boom with them, but also because of how much attention to detail and passion has gone into the bike. This is a bike built by a company with an obviously talented and well-groomed R&D department, that has tested their bikes in every conceivable type of terrain.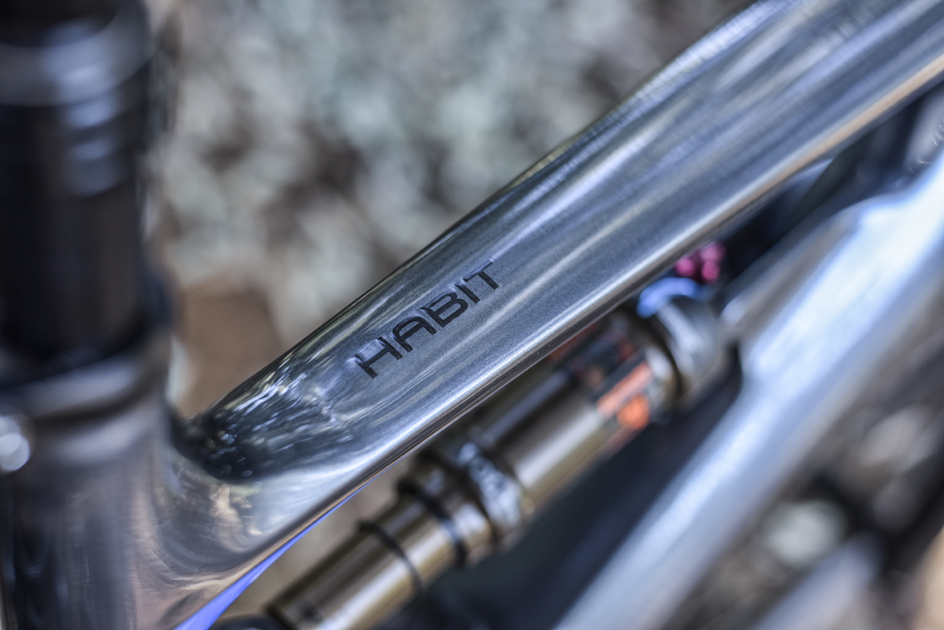 The Habit Neo is a great bike and certainly one to consider, even if you are competitive like me, but are looking for hours of no-nonsense fun without the pressures of having to train. If your mind remembers what your body has long since forgotten, and you are not sure that you need the pain of getting back up to speed again, then the Habit Neo 3 could make the whole exercise a pleasure.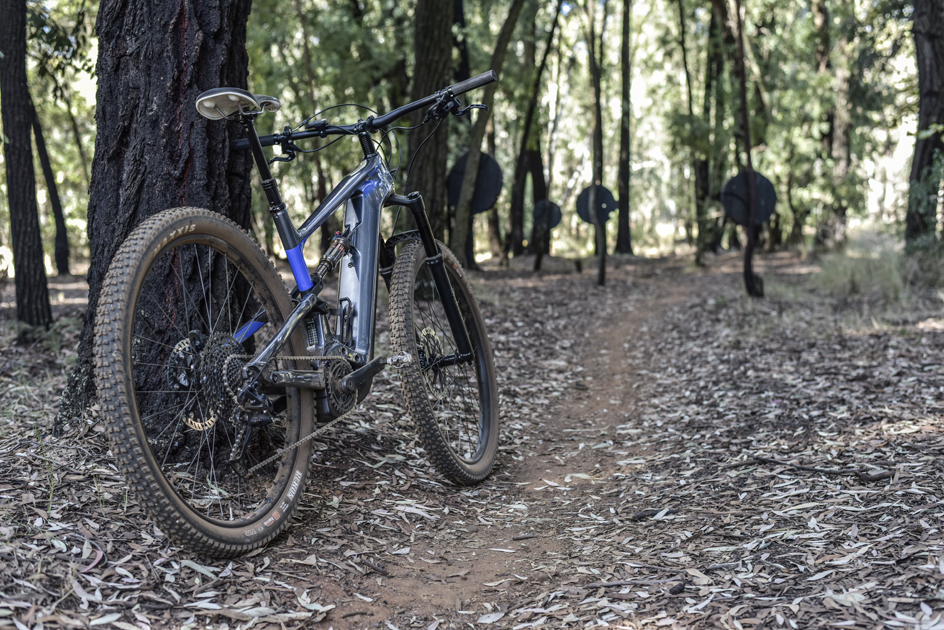 Whatever type of rider you are, I do believe that once you have slung your leg over one of these it will find place in your stable, even if the prices range upward of R80,000. But hey—how can you put a price on hours of fun in the sun?