Editor's Note:
Our good friend Braam Smit has recently taken the helm as General Manager of Ducati South Africa. He'll be piloting the new Streetfighter V4 in the upcoming BOTTS race series. Here's what he thinks of the Streetfighter V4, in his own words…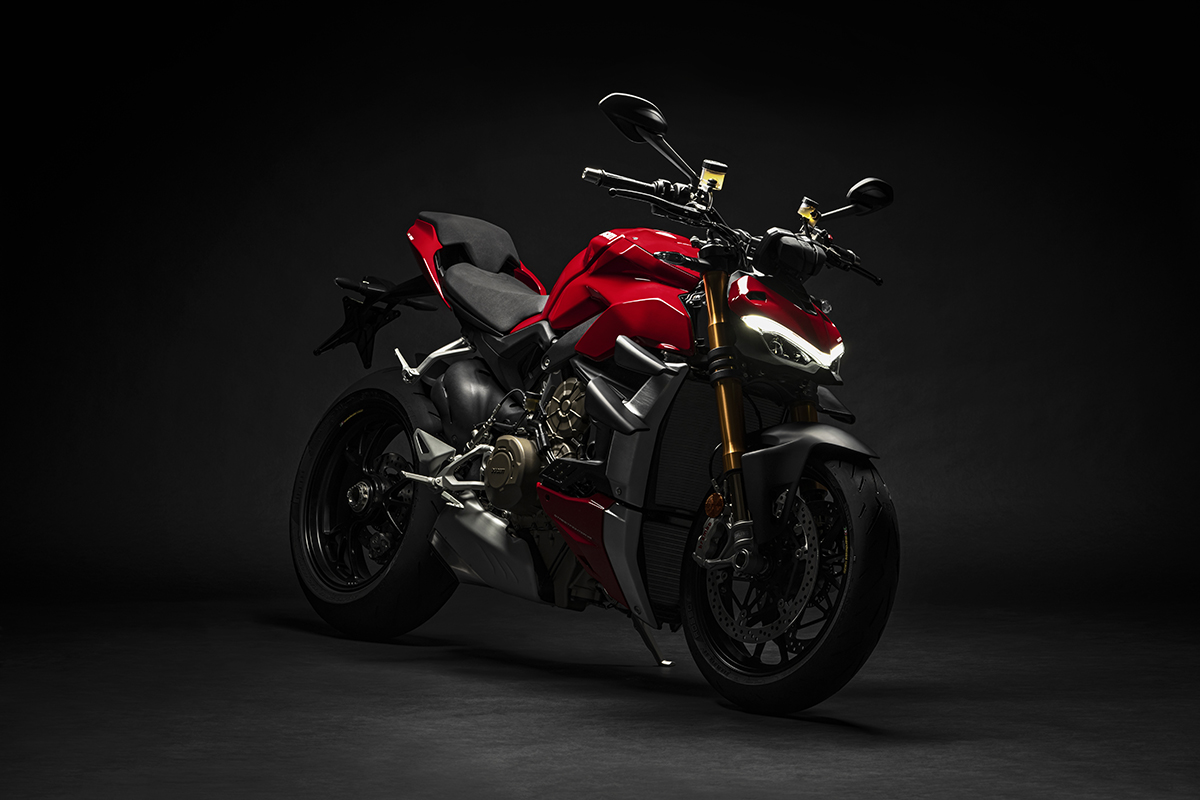 I feel her every curve against my damp body, as I look deep into her piercing eyes! They remind me of a Mediterranean thunderstorm, as what seems like tiny bolts of lightning emitted from her intense gaze and widely dilated pupils. She just would not break my gaze as we traverse the dancefloor, locked in a sensual, now almost violent tango!
It started out as a power play, almost like two worlds colliding, challenging each other's strengths and dare I say weaknesses! Gradually, I find myself almost lost in the moment as my senses allow me to feel and experience on the deepest level! I dare not show my fondness as this sizzling adversary is now zoned in, completely focused. She locks her warm, silky skin on mine as we become one in the zero-zone.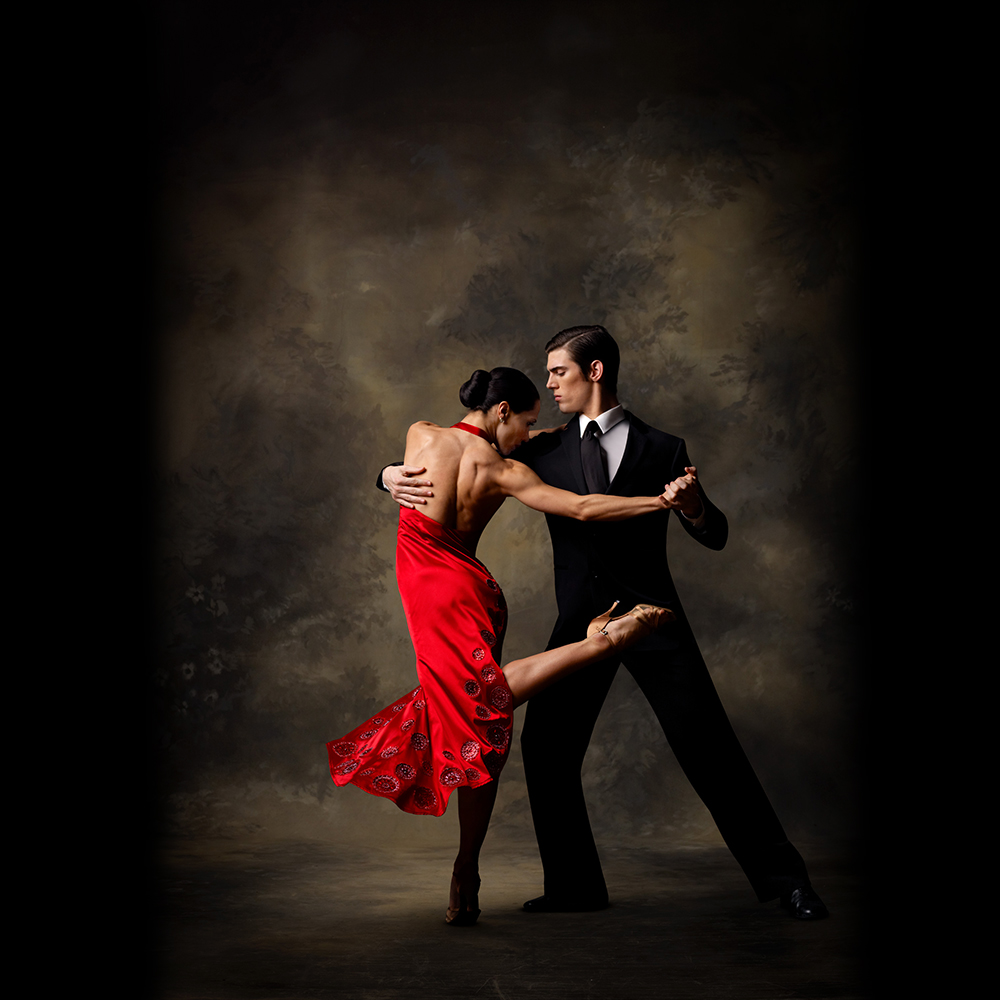 Nothing else matters right now, but being caught up in the moment. I break my gaze for just a second, following a drop of crystal clear sweat rolling down between her breasts, into the crevice of secrecy.
At this point we are in total unity as we move, or should I say glide across the floor. It wasn't until the dark hours of the morning that she finally surrendered in utter and complete ecstasy! Challenging every fibre of my masculinity, I am not even sure how to process the happenings of the last few, defining hours. Moments we live and die for!
It was much the same tale when I straddled Ducati's V4 Streetfighter for the first time. The brief was simple! Ride this venomous Italian like a warrior or just miss the moment all together! "What a mind-bending experience", I think to myself as I slowly process in the afterglow of utter satisfaction.
We are on this planet to live lives of reckless abandonment. We should live in such a way, just long enough to experience one breathless moment before the next! Life is meant to invigorate the senses, to overload our very beings with beauty and sometimes, even ruthless adrenaline!
This is what "Streetfighter" did to me on this crisp, cold highveld afternoon. This is what we live for, why we exist.
But let's make sense of all this for just a moment….. there you have it! The moment is over, gone….! There is no sense in doing what I am doing right now. No sense, no reason! Just fun, exhilaration, joy, laughter and a soul that ignites inside of me!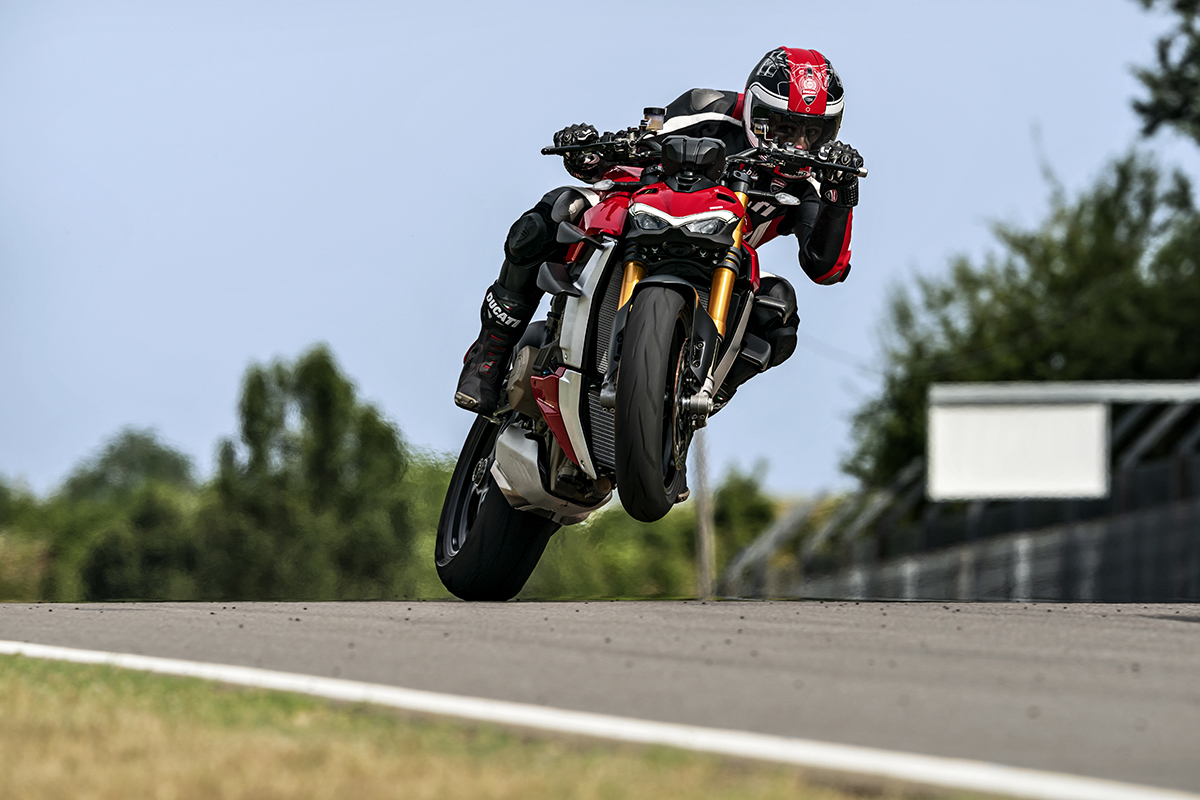 I will not apologise for living my life in this danger zone, living this close to the abyss of total annihilation. This is me, and this is the vehicle I chose for today's journey.
This is "Streetfighter", this is "Commander in Chief"! Italian passion that asks no rationale or reason. This is a moment with no price tag, no accountability, no excuse!
I will not even begin to mention the feeling of utter unity as we tangoed through what seems like stationery traffic on the freeways around Gauteng. I will not apologise for the feeling of wildness that the wide bars gave, whilst floating through gaps that did not exist!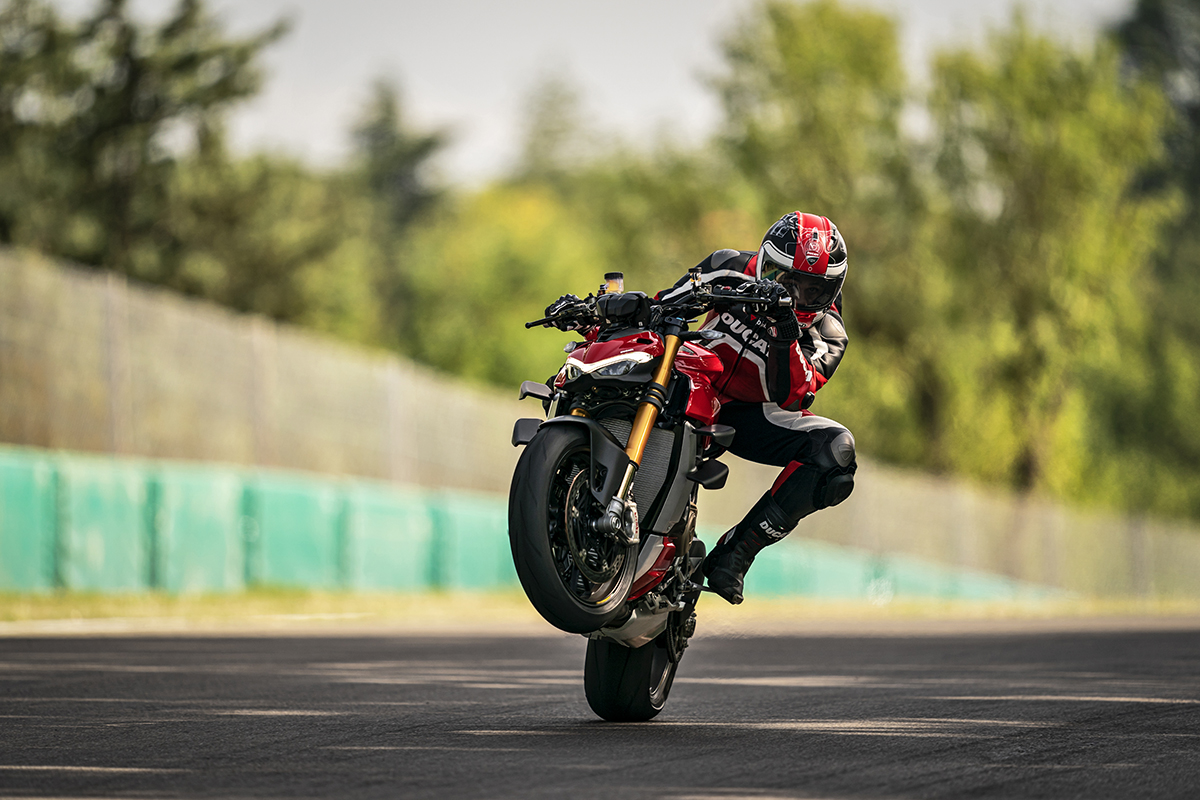 And then, the quietness when you cut the engine and hear the metal bits "tick….tick". The smell of newness fills your nostrils as you just stand and stare at the beauty you see…. The moment is over, or should I say complete until the next time, that is!
Ducati has high hopes for the Streetfighter. More and more enthusiasts turn to Ducati in these times of "political correctness"! They seem to love the raw, reckless performance, masked in a beauty that takes your breath away every time you glance over the well-defined curves. For many, it is an object of affection, as much as it is a vehicle of freedom, a body of expression!
A bit closer to home, I must admit how much I enjoy every day spent among the Ducatista, as they are affectionately known all over the world. Under the enthusiastic leadership of Jos Matthysen, I have seldom seen more things accomplished in such a short space of time. Always surrounded by friends and would be friends, never a dull moment in sight. Spontaneous laughter as stories are shared and pleasantries exchanged. This is the world of Ducati.
In my dealings with the folks in charge from Italy, I can say that this pleasant spirit and passion runs right to the core of the organisation. Ducati is like no other brand. Not interested in conquering the whole world, this David of motorcycling has tackled and conquered many a Goliath the world over!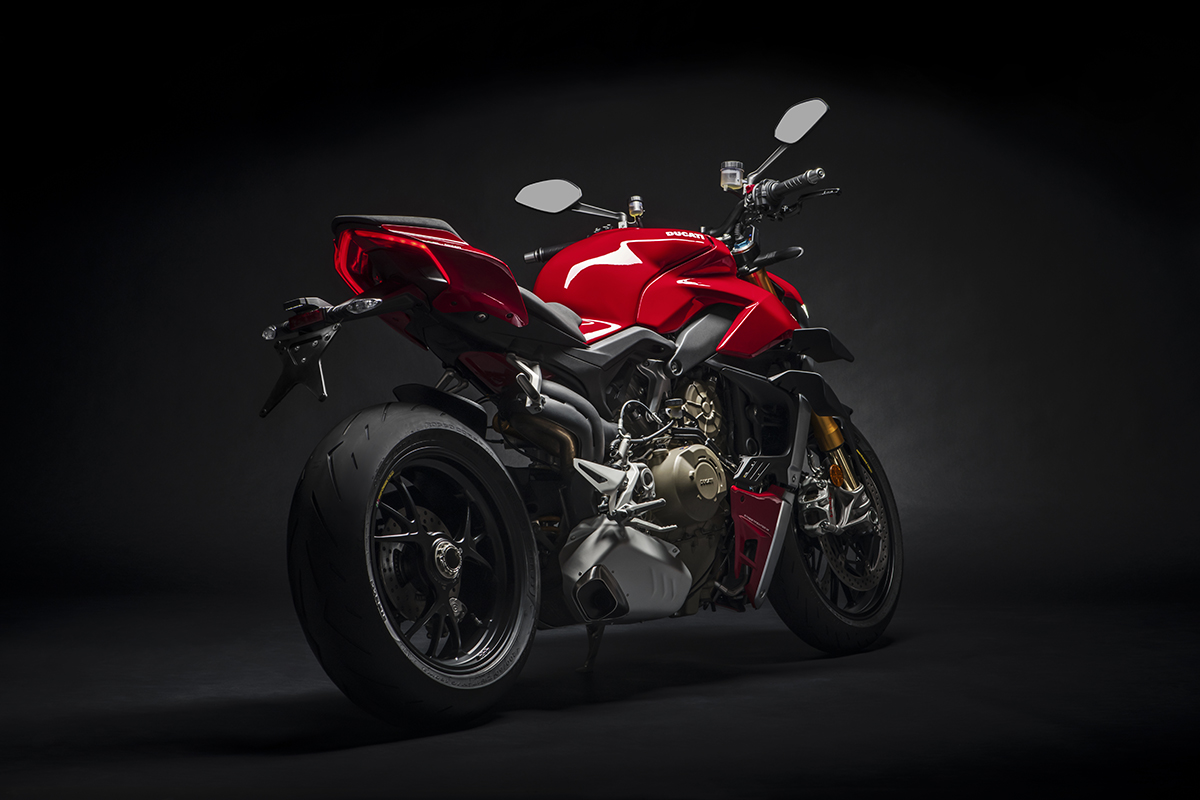 "Enough said!", I think to myself, as I take a sip of the Martini in my hand, celebrating this Lady in Red, glancing over her every curve. Humming an intimate love song, I think of a name for this exquisite beauty….. "Isabella, yes Isabella is what I'll call her", for she is as enticing as any Italian beauty gracing the streets of Bologna….
Ducati Streetfighter V4 S
For more information on the bike that we tested in this article, click on the link below…