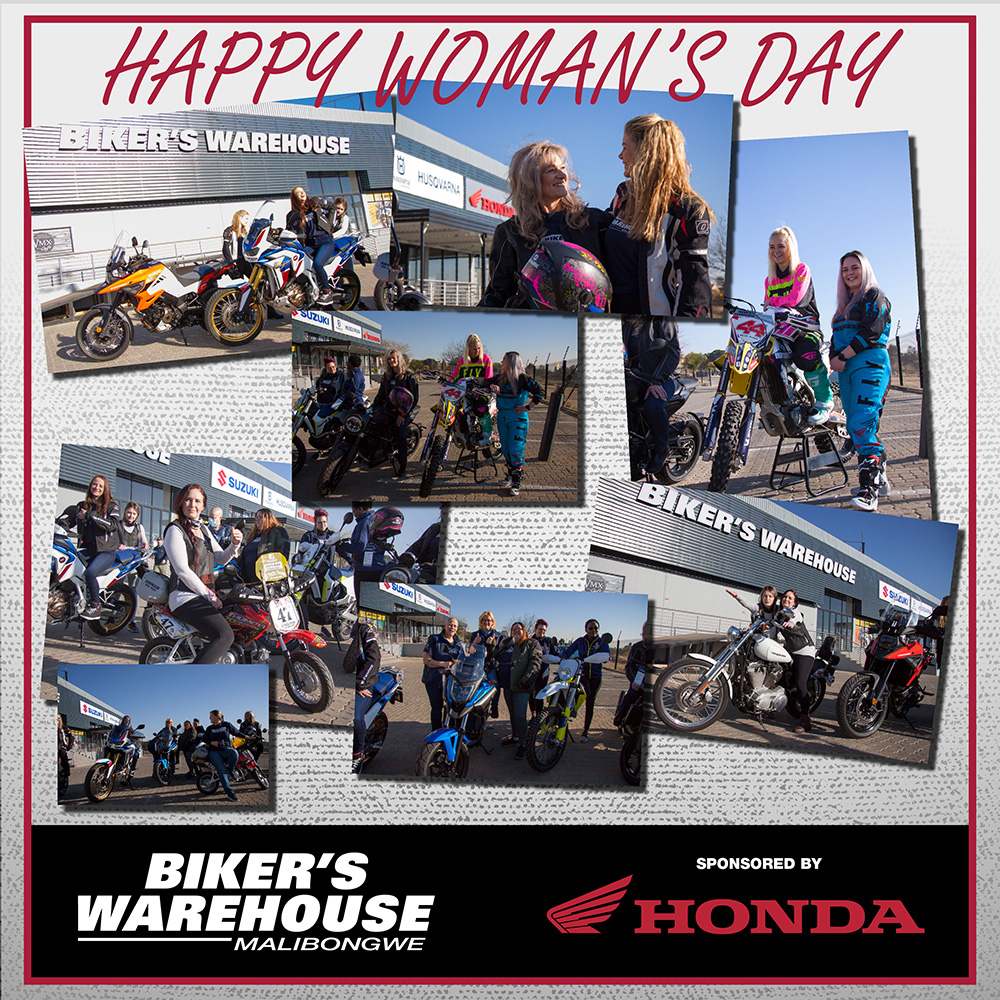 Cost: R150 per rider (includes brunch)
Time: 07H30
Venue: Biker's Warehouse
Celebrate Woman's Day with Biker's Warehouse. They have partnered with Honda SA and some other great sponsors to bring you an action-packed morning especially for the mothers, daughters and sisters out there who enjoy motorcycling.
The cost for the day is R150 per lady which includes; an outride, a lovely gift, coffee & muffins, brunch, and entry into the mystery prize draw.
Guests (non-riding family) are welcome to attend for the brunch at a cost of R110 p/p but are not eligible for the mystery prize draw.
There will be two outrides in the northern suburbs, one consisting only of dirt roads and tar (not technical at all and for ladies only). This ride will be led by Morag Campbell from OpenRider. Along the route, she will share tips and tricks on how to overcome obstacles.
The second ride will be led by Mike Puzey and this route will be more technical (guys are also welcome to join on this ride), note that adventure bikes or dual-sport bikes are preferred, please.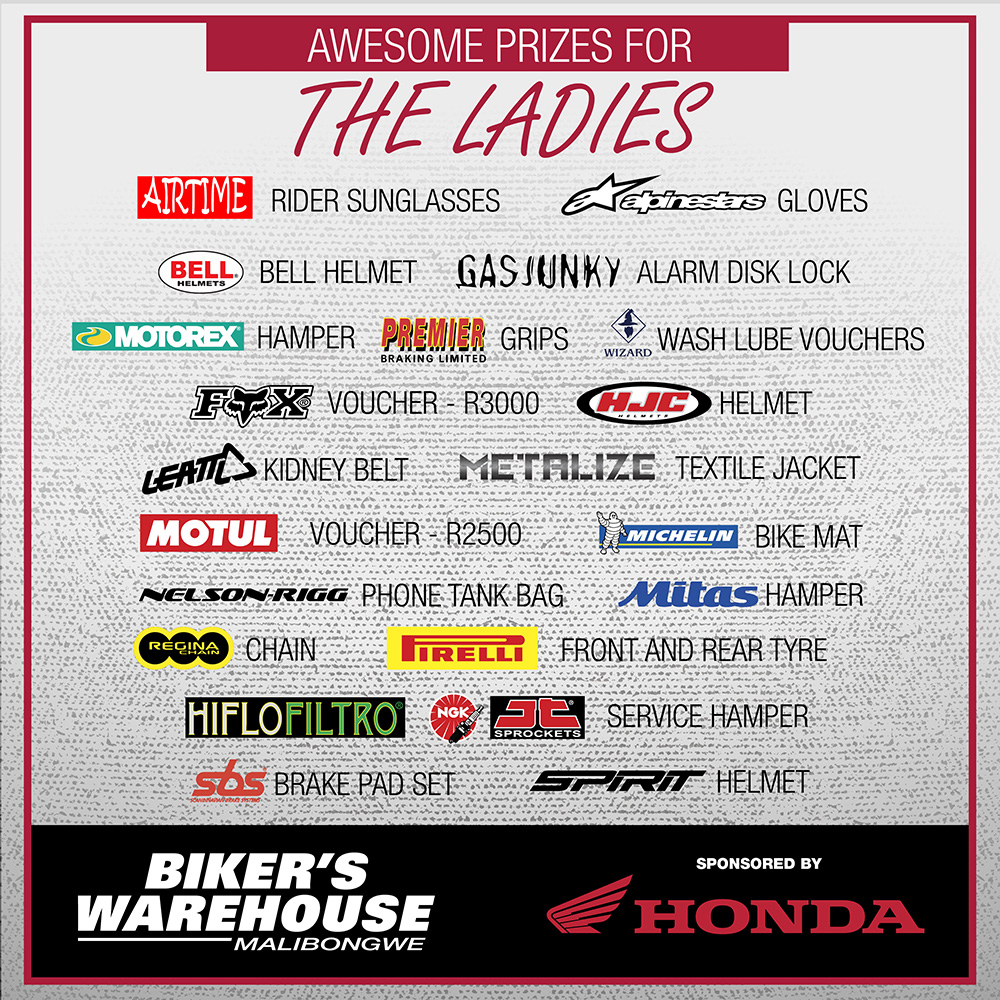 On your return, you'll meet up at the VMX Café for a buffet brunch and the mystery prize draw.
For more information phone: 011 795 4122 or email: [email protected]