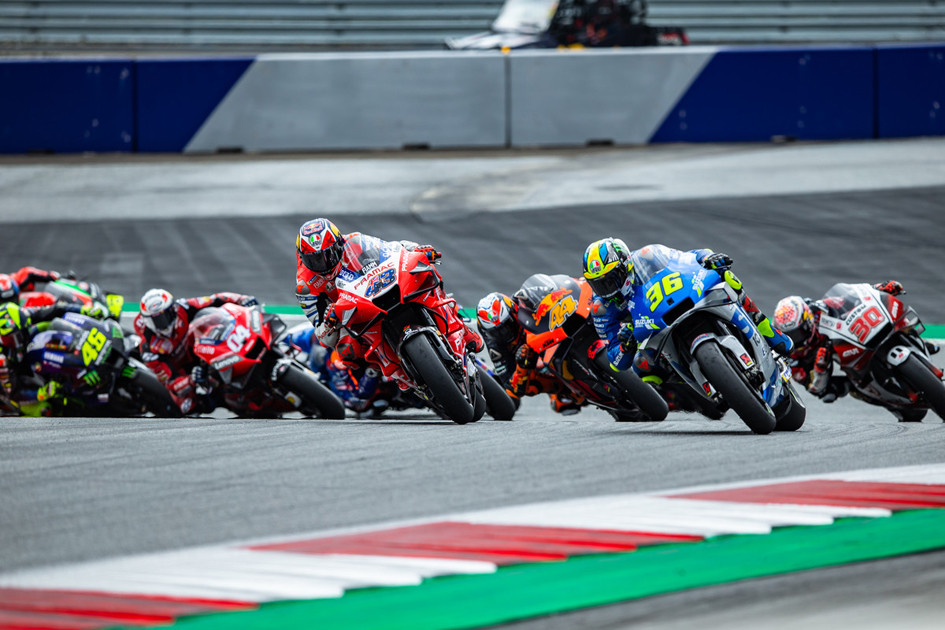 The fifth round of the MotoGP calendar brought us back to Austria's beautiful, but menacing, Red Bull Ring. This weekend's Styrian GP also marked a magnificent milestone in Grand Prix racing history: the 900th premier class race.
MotoGP has come a long way since its first start back in 1949, and has seen 111 different riders stand on the top step of the podium. Would this weekend make it 112?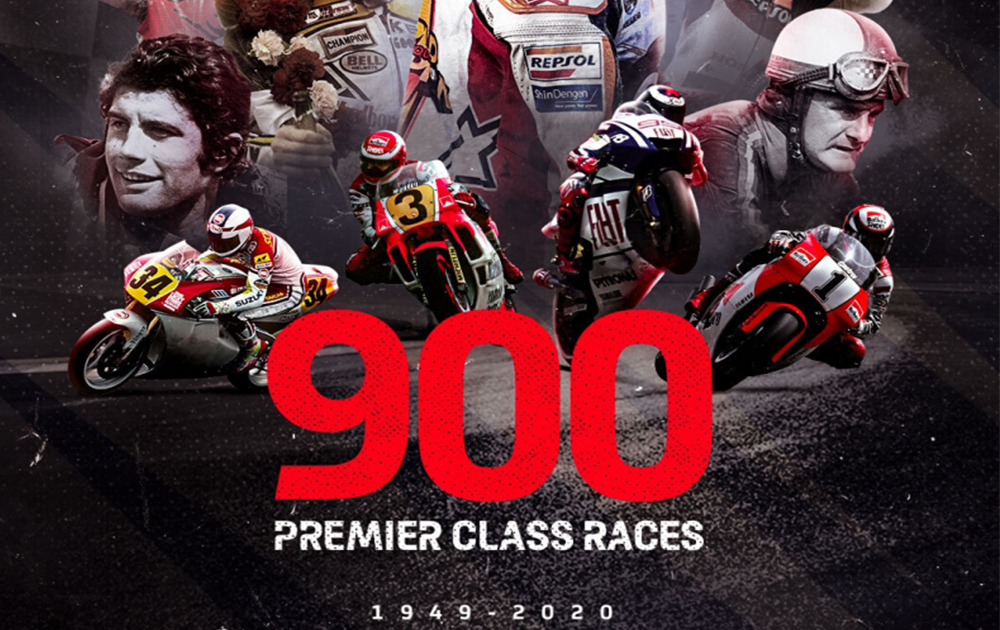 Pol Espargaro rode the wheels off of his Red Bull KTM RC16 in Saturday's qualifying, registering both his and KTM's first premier class pole position. It was a tight battle though, with only 0.098 seconds separating the top three. Takaaki Nakagami landed an impressive second place, and Johann Zarco's time put him into third. A penalty from last weekend's incident with Franco Morbidelli saw Zarco start from the pit lane, bumping Joan Mir into the third spot on the grid, and Brad Binder from 14th to 13th.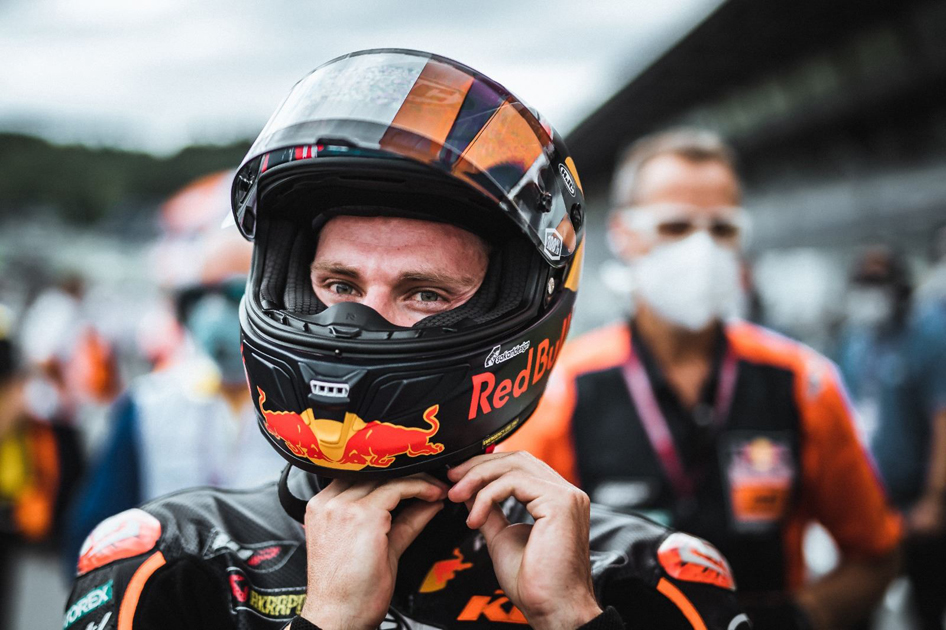 To add to the tension leftover from last week's GP, dark clouds slowly started to creep over the Styrian mountains, come race day. The possibility of a flag-to-flag race, and continuous back and forth conversations with their crew chiefs, were the rider's realities just minutes before the lights went out.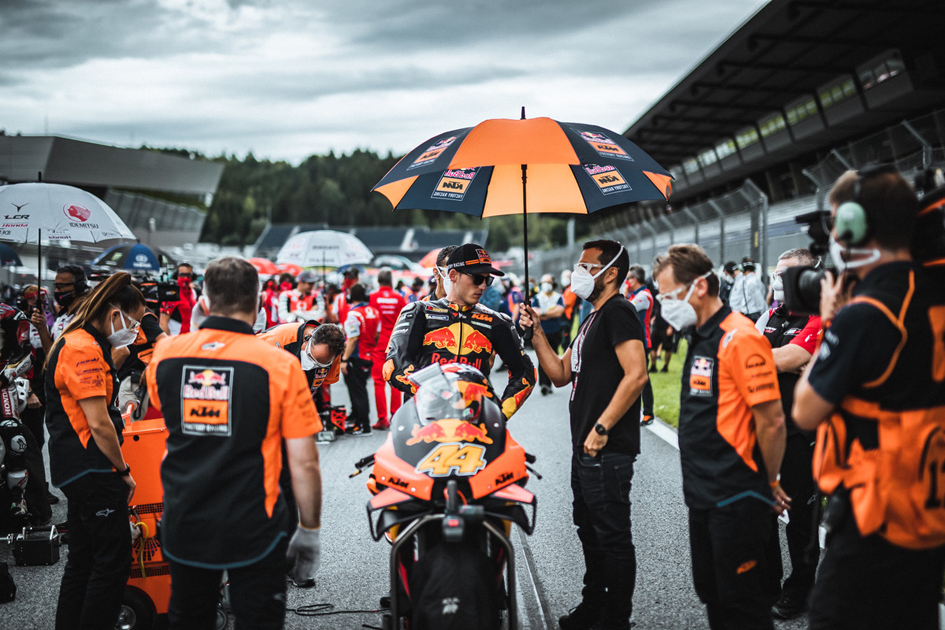 Mir got the holeshot into turn one on his Suzuki, followed by a thirsty Espargaro in second and 'Jack Attack' Miller in third. Miller pushed Espargaro wide into turn six, demoting unlucky 44 into fourth position. Meanwhile, Brad was chewing up riders for breakfast lap by lap, with Miguel Oliveira following him into a comfortable seventh. Red Bull KTM Tech3's rookie rider, Iker Lecuona found himself slowly battling his way into the top 10.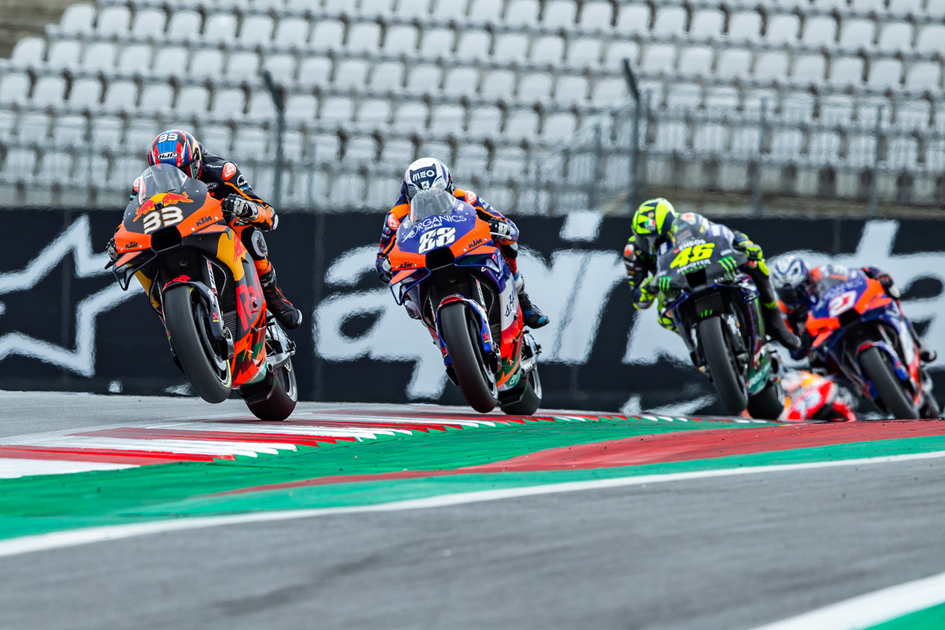 Maverick Viñales battled with brake fade throughout the race, eventually forcing him to abandon ship spectacularly into turn one on lap 17, sending his Yamaha M1 hurtling into the air fence. Thankfully, Viñales was able to walk away unharmed from the incident. After the red flag came out for the air fence repair, a 12 lapper was decided for the restart.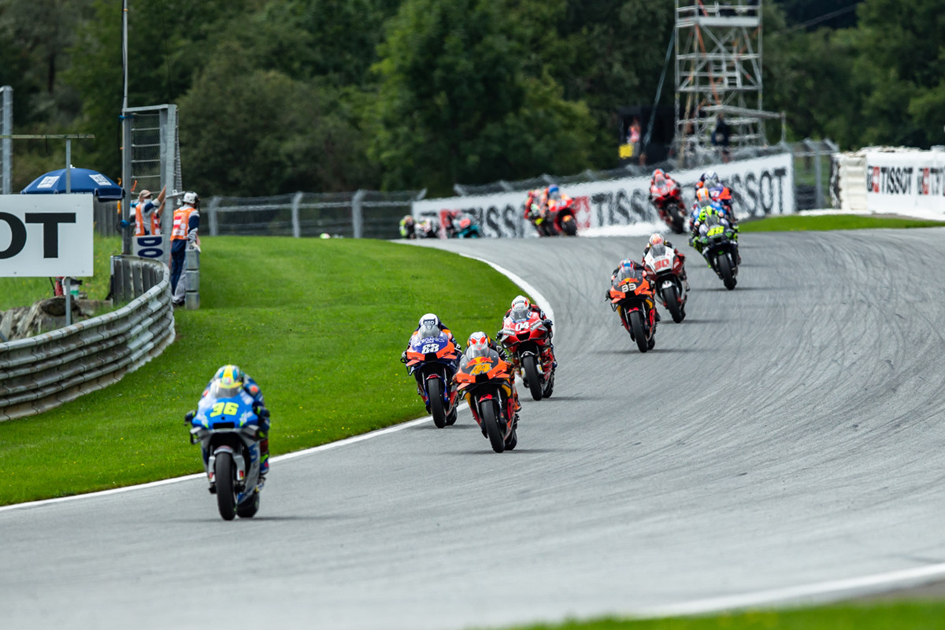 Mir restarted in first, but had lost the two second lead he'd gained in the first part of the race. For the other riders, this was a second shot at the podium, and even a shot at victory for those on fresh Michelin rubber. Miller attacked Mir right off the bat and led the race with Espargaro in close proximity.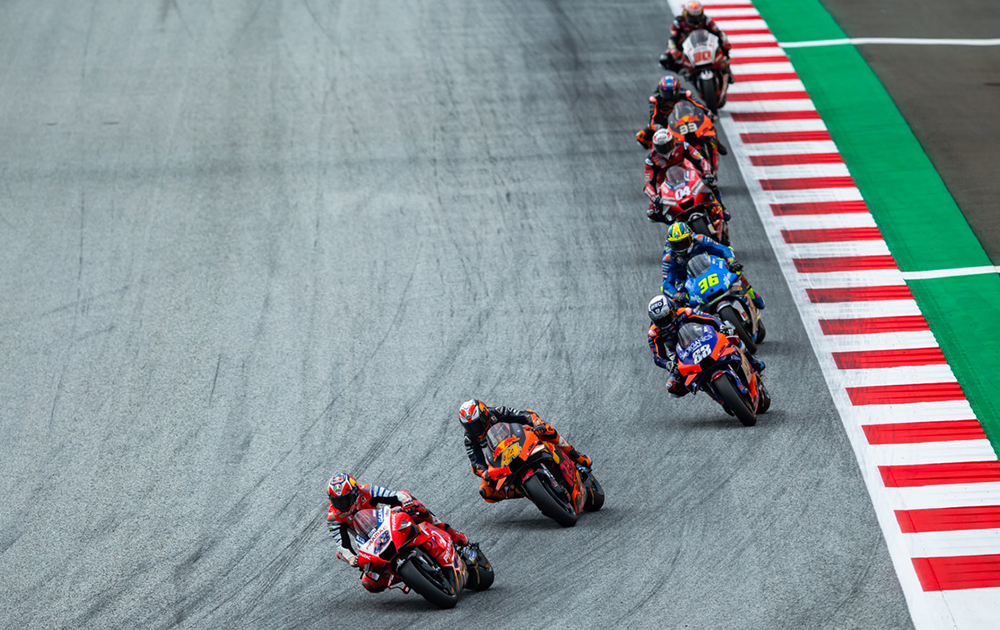 Mir's used front tyre from 'race one' ultimately cost him his fight for victory, as he slipped out of contention. Meanwhile, Brad and Oliveira were battling it out for fourth, with Andrea Dovizioso up with the leading group. Sadly, Brad eventually overshot turn one and forfeited four positions, leaving him in 8th, just in front of Rossi.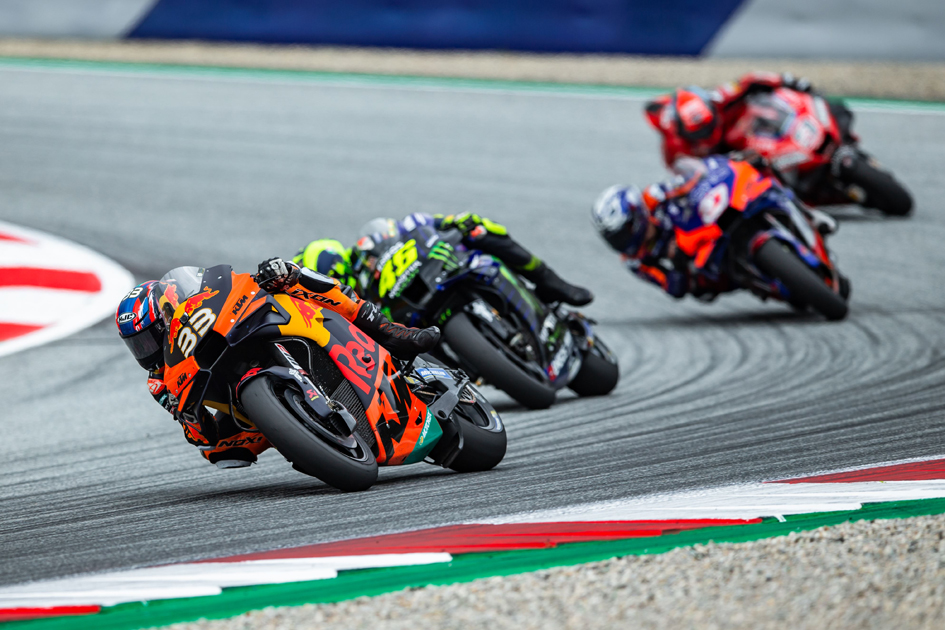 The last few laps of the Styrian GP were nothing short of jaw dropping. 'Thriller Miller' and Espargaro gave everything right up to the last lap, trading places in a number of hair-raising overtakes. Miller eventually dove down the inside of Espargaro into the final turn and just carried too much speed, leaving the door open for Oliveira to pip both of them for the win. Miller finished the race in second, and Espargaro managed to salvage third.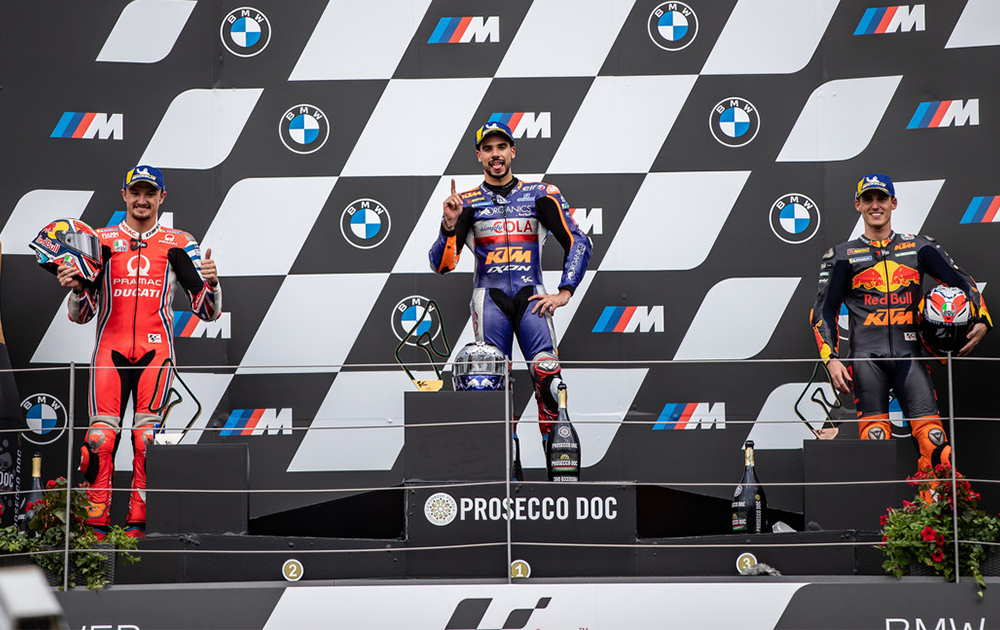 Overall KTM had a magnificent weekend, landing a Moto3 win, almost winning Moto2 with Jorge Martin (if not for exceeding track limits), winning their home GP with Oliveira, and having all their riders finish in the top 10. Oliveira joined the top 112 premier class winners in history, and brought both Portugal, himself and the Tech 3 team their first premier class win.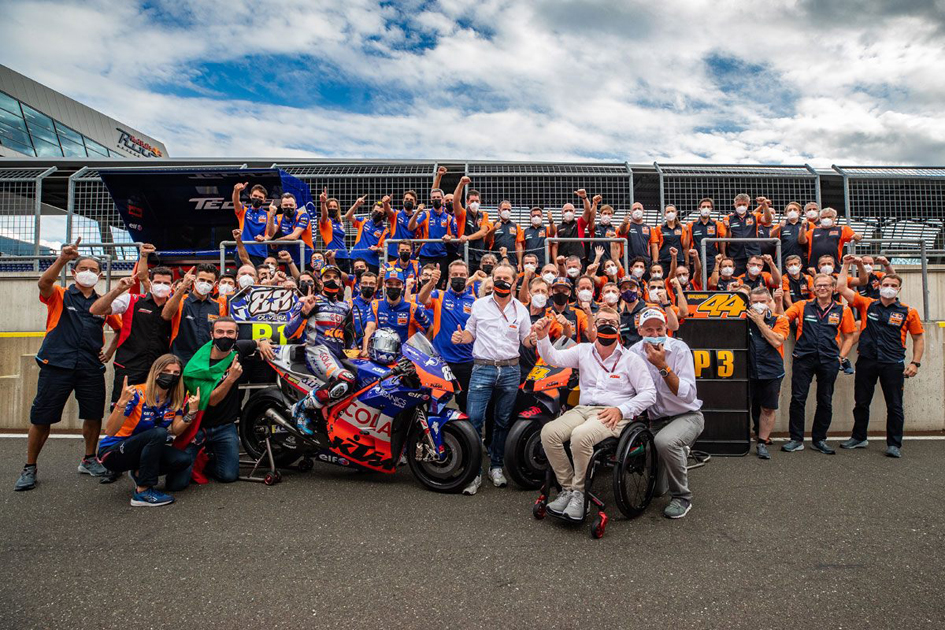 Miguel Oliveira: "I'm very emotional… There is so much I want to say but I cannot at the moment. A big thank you to all the people that believed in me starting with my family, everyone in the team, sponsors and the Portuguese crowd. Thank you so much for your support. This is history today for me and my country and I couldn't be happier to do it here in the home of KTM and Red Bull."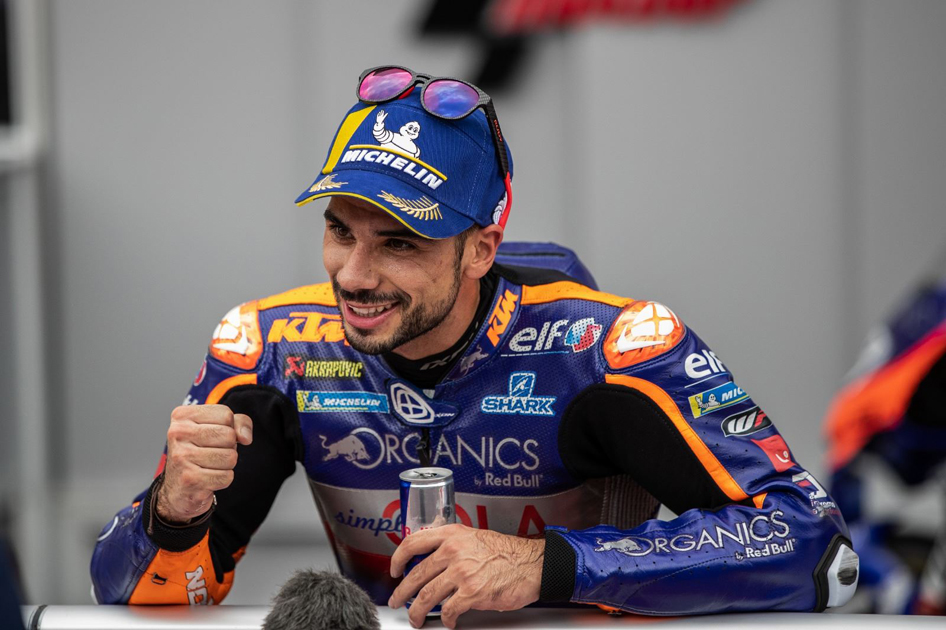 Pol Espargaro: "Anyone can win those kinds of races! Pretty crazy. I was fighting with Jack until the last corner and Miguel was able to profit but that's racing. It was a beautiful race. Anyway, we made the podium, we are up here and I'm super-happy."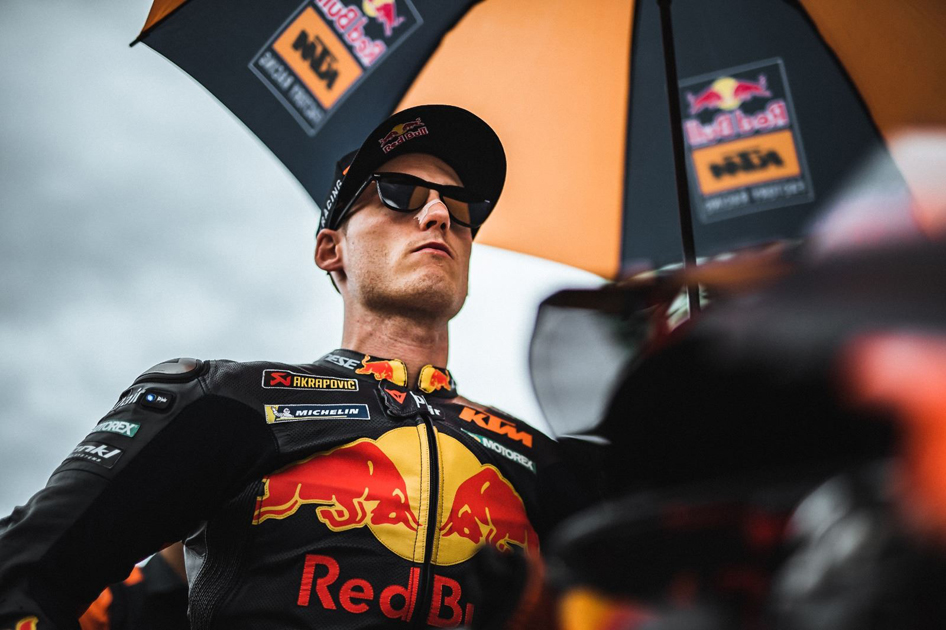 Brad Binder: "It was a good race. The first one was going really well and I was slowly catching up ground. To get up to sixth was already great. I felt really, really good. Unfortunately with the red flag and the restart I didn't make the best decision with the tires and really struggled to stop, even running off at turn one but I was able to come back to eighth. All-in-all we should be happy. I gave my best out there and the bike was fantastic. The team worked really well and I'm super-excited for the next race. I think we can do a good job at Misano."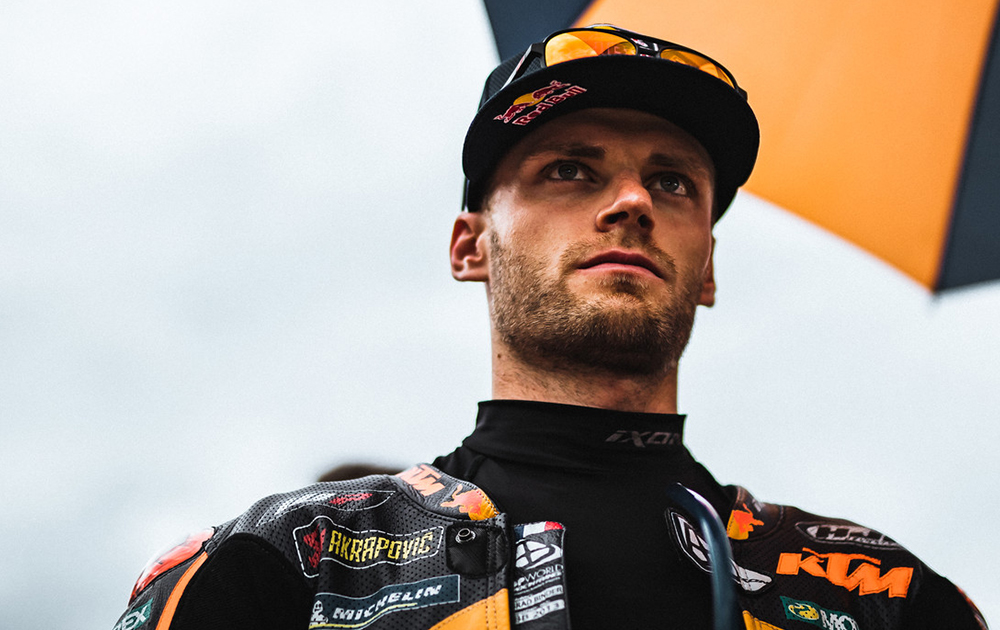 Hervé Poncharal, Red Bull KTM Tech3 Team Principal: "What an incredible day, incredible emotions! It is something like forty years we've been in this business and we never won a MotoGP race. Today our dream came true. Here in Austria, which is in front of our title sponsor Red Bull, in front of the KTM management, our manufacturer. I would like also to dedicate this victory to Miguel because he has been pushing a lot. Year one was not easy; he was injured the second half of the season. We've been fast since the beginning of this year, the bike improved, he improved. Now we've done it. I'm very proud to see two KTMs on the rostrum. Clearly, this is now one of the bikes to beat. So let's celebrate tonight and let's hope there will be some other exciting days like today."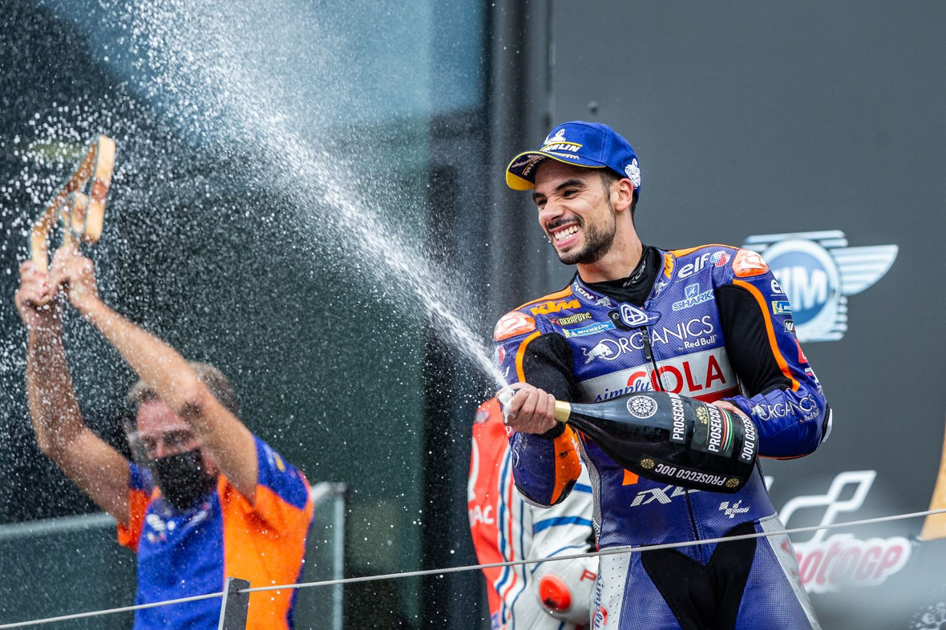 MotoGP's paddock have earned a two-week break before round 7 of the MotoGP World Championship, in Misano, on the 13 of September.
Results MotoGP BMW M Grand Prix of Styria 2020
1. Miguel Oliveira (POR), Red Bull KTM Tech3 16:65.025
2. Jack Miller (AUS), Ducati +0.316
3. Pol Espargaro (ESP), Red Bull KTM +0.540
4. Joan Mir (ESP), Suzuki +0.641
5. Andrea Dovizioso (ITA) Ducati +1.414
8. Brad Binder (RSA), Red Bull KTM +4.150
10. Iker Lecuona (ESP), Red Bull KTM Tech3 +5.068