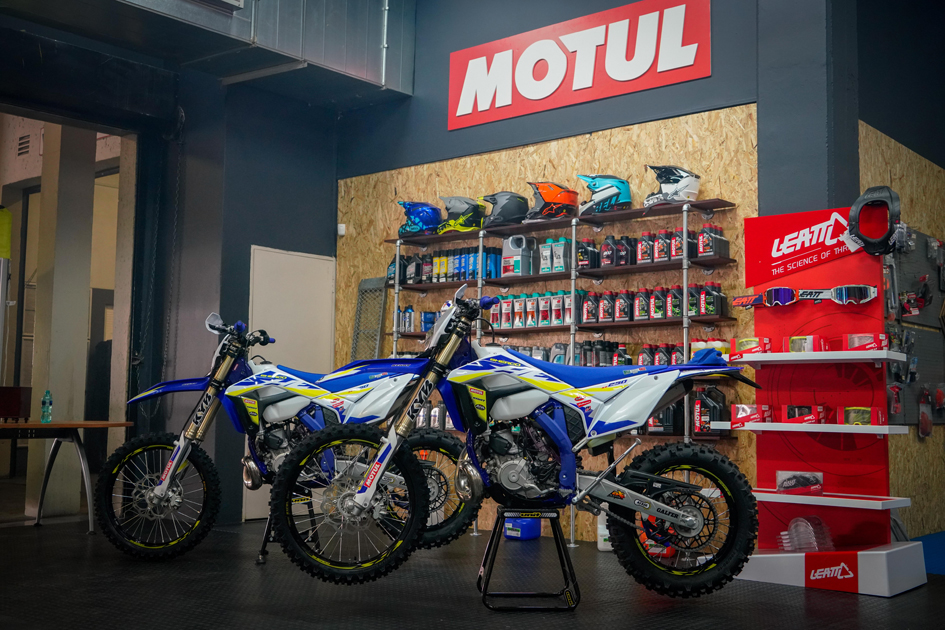 On Friday 04 September, fans got to see the new Sherco 2021 Two-Stroke Enduro bikes at the official launch event of SpeedHut Moto Shop (formerly ASAP Racing) in Pineslopes, Fourways. SpeedHut Moto Shop is a new sales, parts, service and accessories store for the Enduro motorcycling community.
The opening featured an appearance by Sherco brand ambassador Wade Young, who has already found great success riding with the Sherco Factory Racing Team powered by Motul.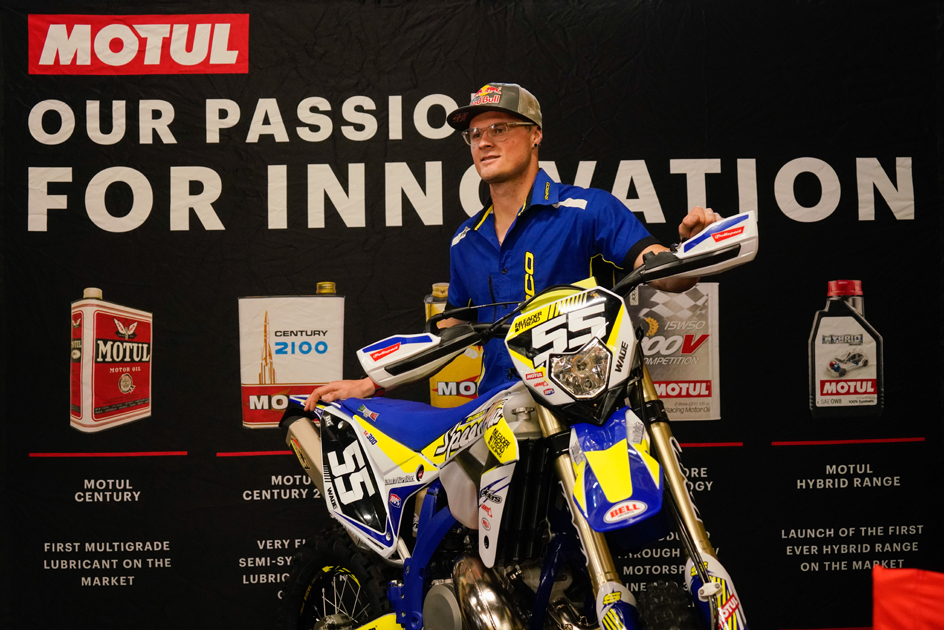 It marked the first appearance of the new Sherco 2021 250 SE and 300 SE Factory models in South Africa, allowing fans to gauge Young's enthusiastic reaction to seeing them – something he had not previously had a chance to do, due to COVID-19 restrictions. This was also the South African rider's last public appearance in SA before joining the WESS Enduro World Championship, among other international extreme enduro events for the rest of this year.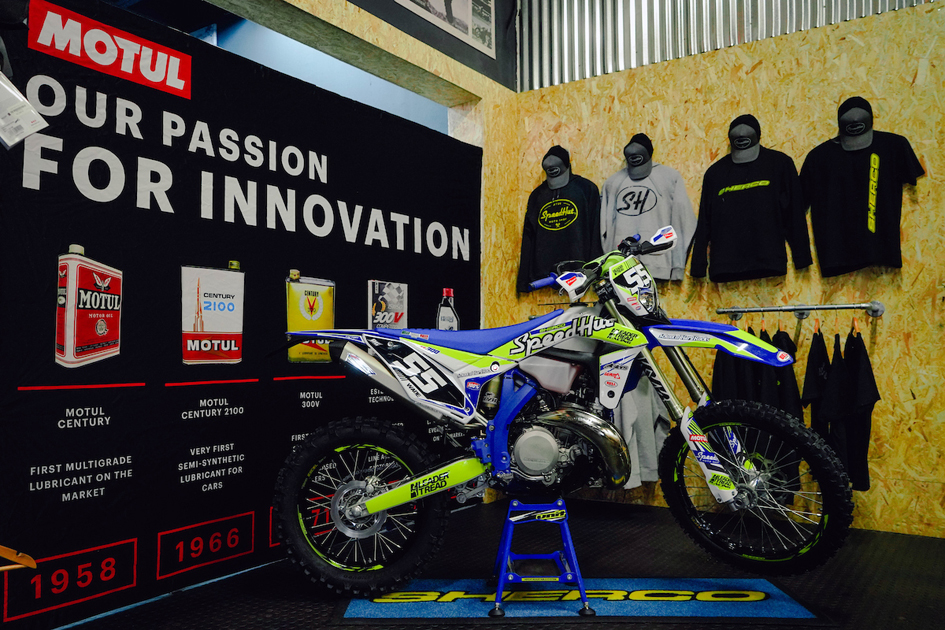 "We were thrilled to be able to introduce the new Sherco 2021 bikes at the launch event of our new store," commented co-owners Brett Sproson and Andrew Stead. "We were also honoured to have International Enduro star and multiple Motul Roof of Africa winner Wade Young in attendance," they added.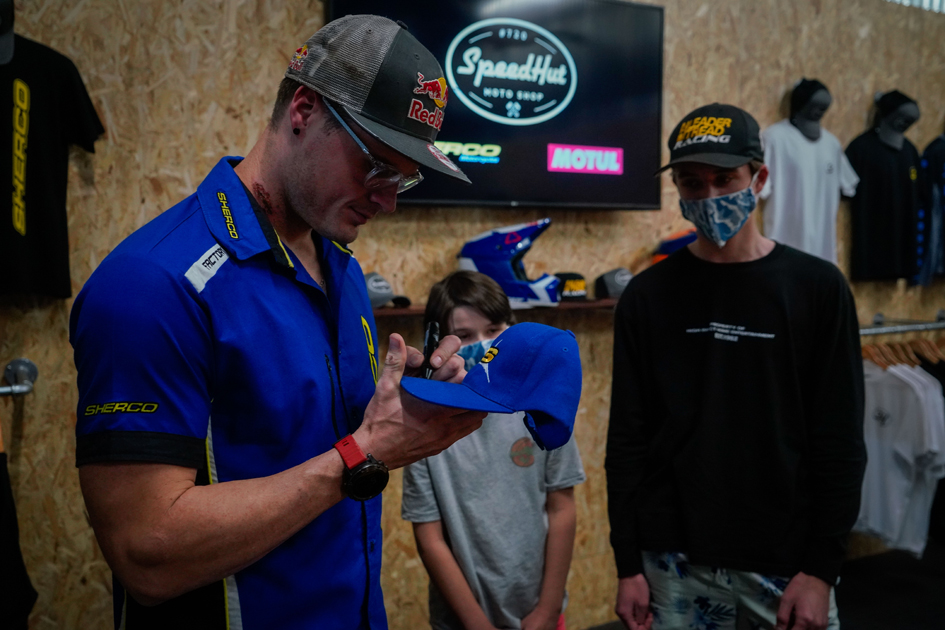 Ben Du Toit from Sherco South Africa went on to explain the key ways in which the Sherco 250 SE and 300 SE Factory Enduro models for 2021 differ from their predecessors. Riders can expect even better performance from the 2021 Sherco motorcycles, thanks to the new ignition coil control unit and a lower compression cylinder head. The new models also feature an engine that's 1.2kg lighter than the 2020 version. The addition of an anti-vibration balancer will also contribute to a smoother ride – no matter how rough the terrain.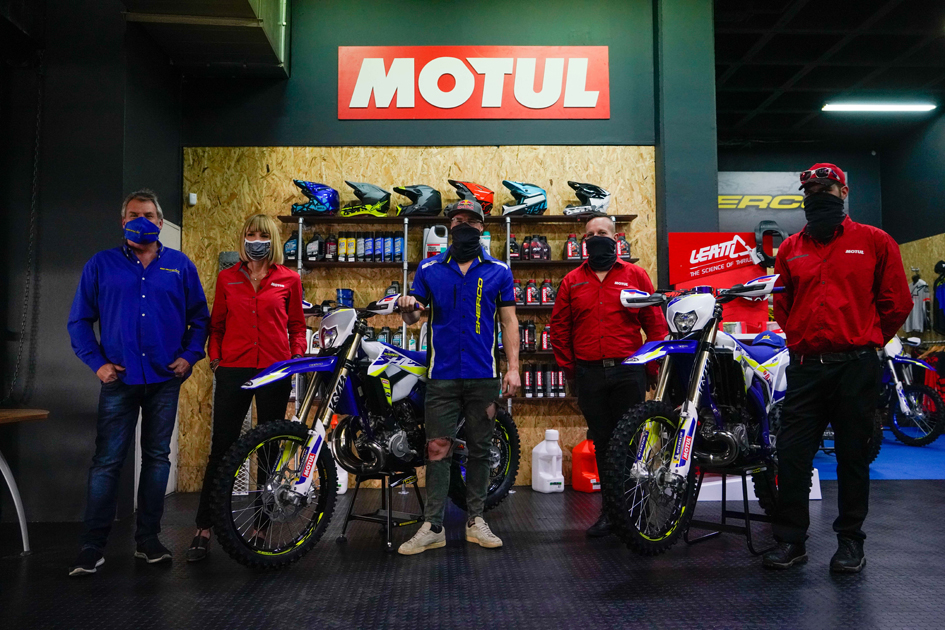 The SpeedHut Moto Shop launch came in the wake of the exciting Sherco/Motul 360-degree global partnership announced earlier in 2020. All Sherco 2021 motorbikes will receive an OEM first fill with Motul products (including Motul 7100 100% synthetic engine oil and coolants), in addition to service fills of all bikes, MotulTech use on industrial machinery, plus competition support for Sherco's racing activities – including Wade Young's continued push for global Enduro domination. Motul products will also be used at all stages of Sherco's motorcycle manufacturing process.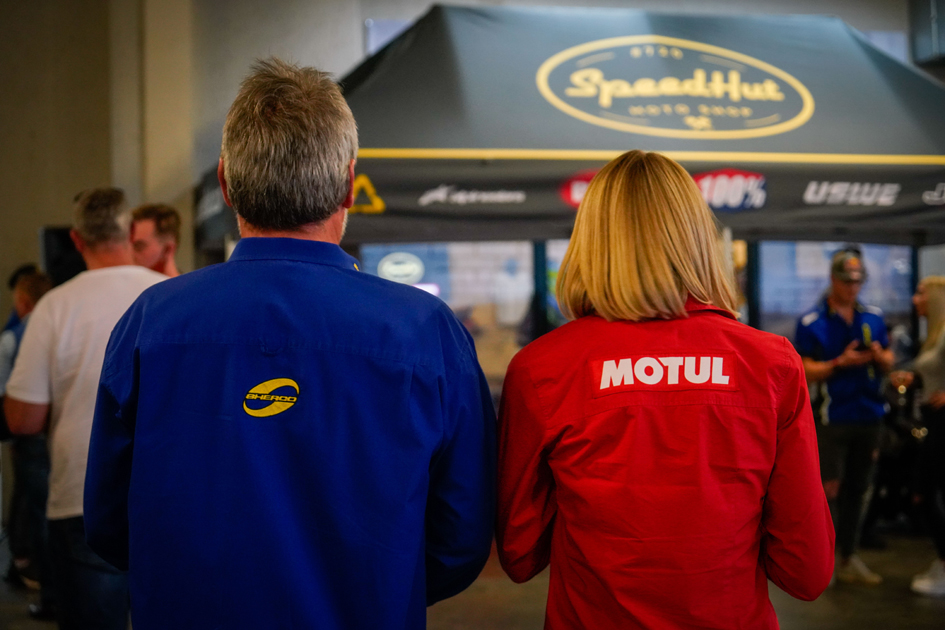 "Motul is proud to be associated with this exciting launch event and to be continuing our support for Wade Young and the Sherco Factory Team powered by Motul," explained Mercia Jansen, Motul Area Manager for Southern and Eastern Africa. "As an innovative and passionate motorcycle manufacturer, Sherco shares the same philosophy, core values and approach as Motul, making synergies between our two companies easy to find," she added.