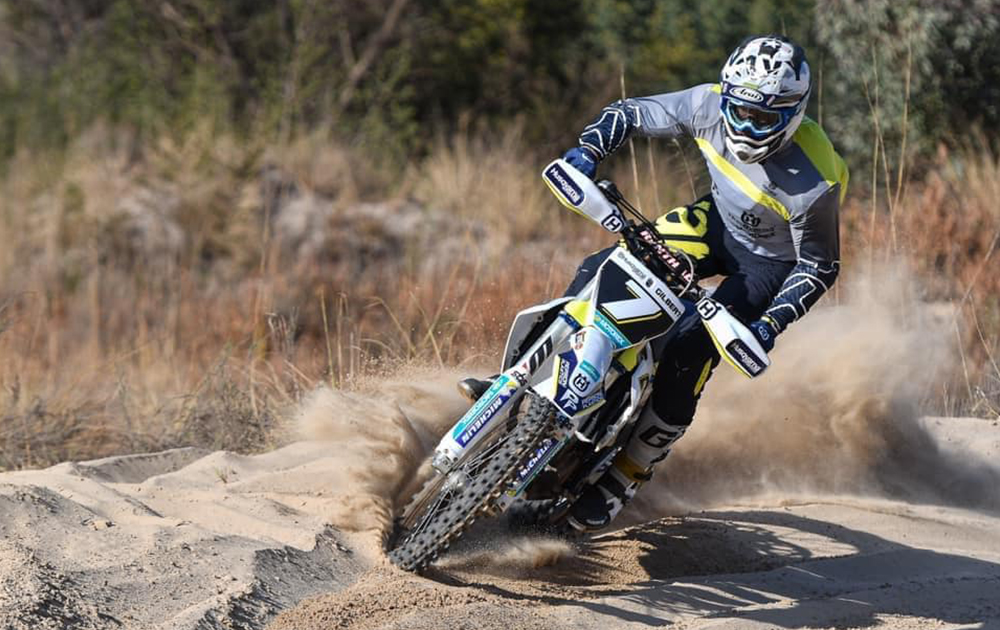 Pepson Plastics Husqvarna Racing's Kenny Gilbert stormed to victory this weekend as the National Cross Country Championship returned under Covid-19 regulations. It was a momentous win for Gilbert, who stepped onto the top step of the podium for the first time since his near-career-ending injury in 2019.
The rider started racing again in February this year at the season opener in Lesotho. After discovering that he still had the pace to keep up with the front runners in this sport, Gilbert stepped into the rest of the season with a regained sense of confidence.
Kenny Gilbert: "I'm so happy to come away with a win. After that first round in Lesotho I knew that if I worked hard enough, I'd be able to pull it off. It's onwards and upwards from here – I gained a lot from today. Thanks to my team for supporting me through it all, winning today made the effort to get here worth it."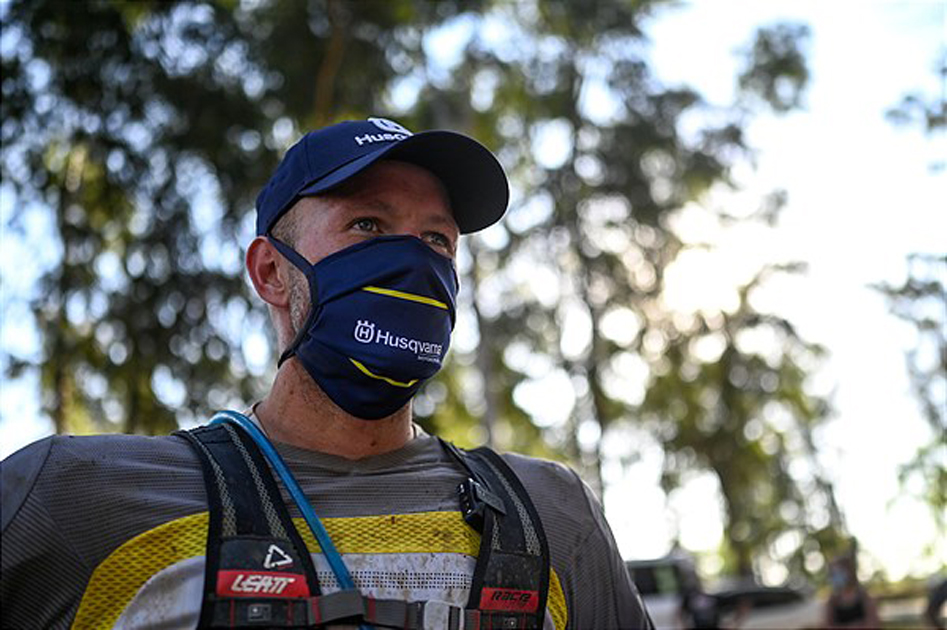 The goal for Gilbert is to snatch up the elusive OR1 title before he hangs up his boots on his racing career. The national series also forms part of preparation for his bigger 2021 Dakar Rally dream. Gilbert has set his focus on returning to the world-renowned event to better his result from 2019.
Fred Fensham, Husqvarna South Africa's Brand Manager: "Kenny was the old Kenny, and I don't mean in years but in the way he went about his day – the consummate professional, fast, calculating and determined! He will be a difficult man to beat going forward."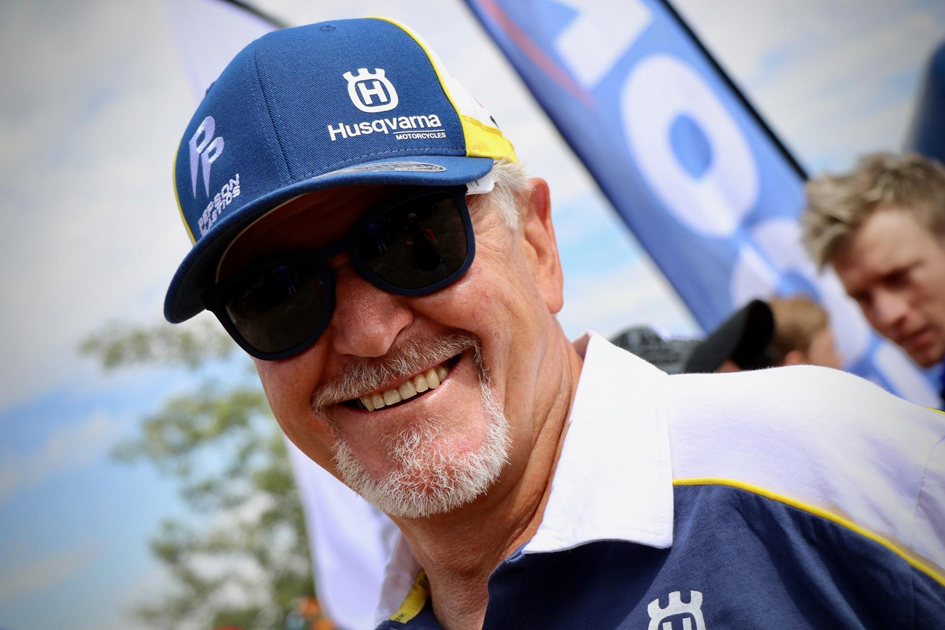 Teammate Brett Swanepoel added to the celebrations at the Pepson Plastics Husqvarna Racing camp on Saturday. After battling it out in the dust with a strong field of riders in the OR2 Class, the rider managed to secure the second spot on the podium.
Brett Swanepoel: "It's so good to be back, even if things feel a little different with the Covid-19 regulations. We put in a lot of work leading up to this event, and I believe that showed today."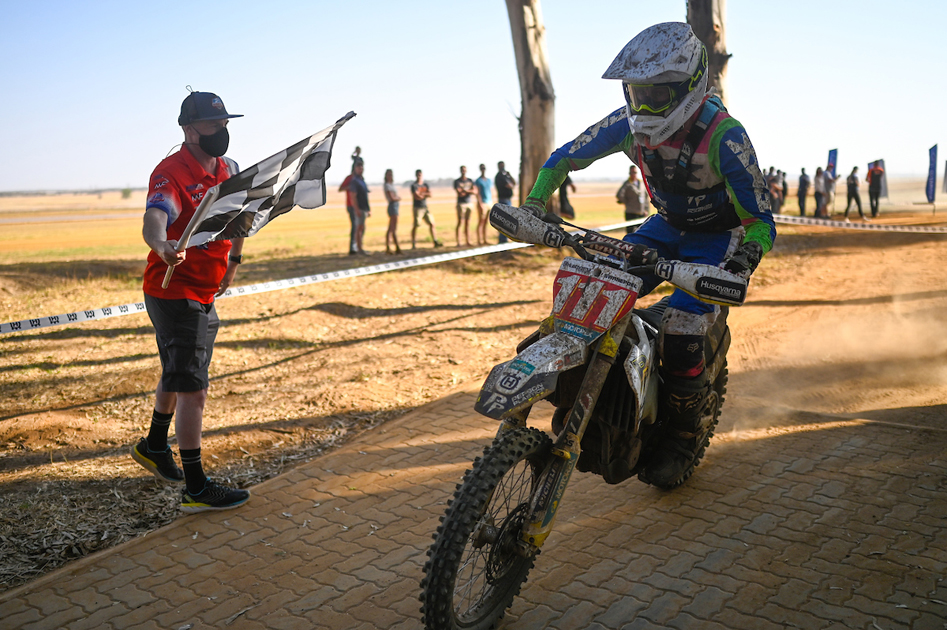 Fred Fensham: "I was immensely proud of Brett as it was this kind of terrain that almost ended his career. A second in OR2 means he now shares the red plate going into the third round – so watch this space."
A cherry on the top of an already exciting race for Husqvarna was the eye-catching performance of Davin Cocker. The young OR3 rider arrived at the start line with Bradley Cox in his sights, and in a nail-biting race managed to take the class victory in the last few hundred metres to the chequered flag. Fensham explained the blow-by-blow action: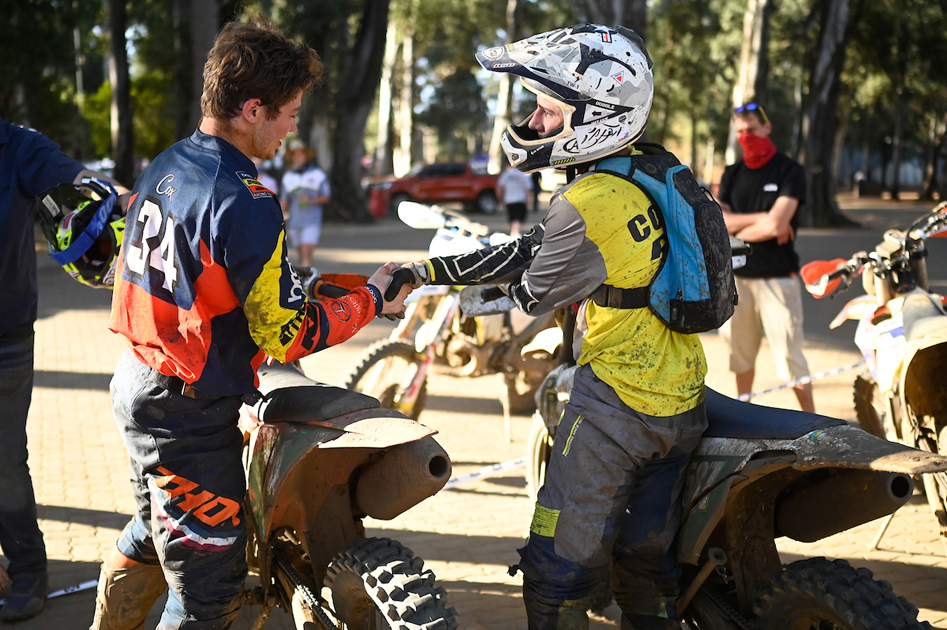 "Davin Cocker was the race and rider to watch this weekend. From time trial, where he qualified fourth overall, he put the hammer down and raced his heart out! A nerve-wracking moment on the fourth loop saw him take a big tumble, but got up sore and bruised, and even more determined. Even with Brad now ahead, he kept chasing and with only a few hundred meters to go (after some 5 hours of racing) regained the lead with a spectacular pass!"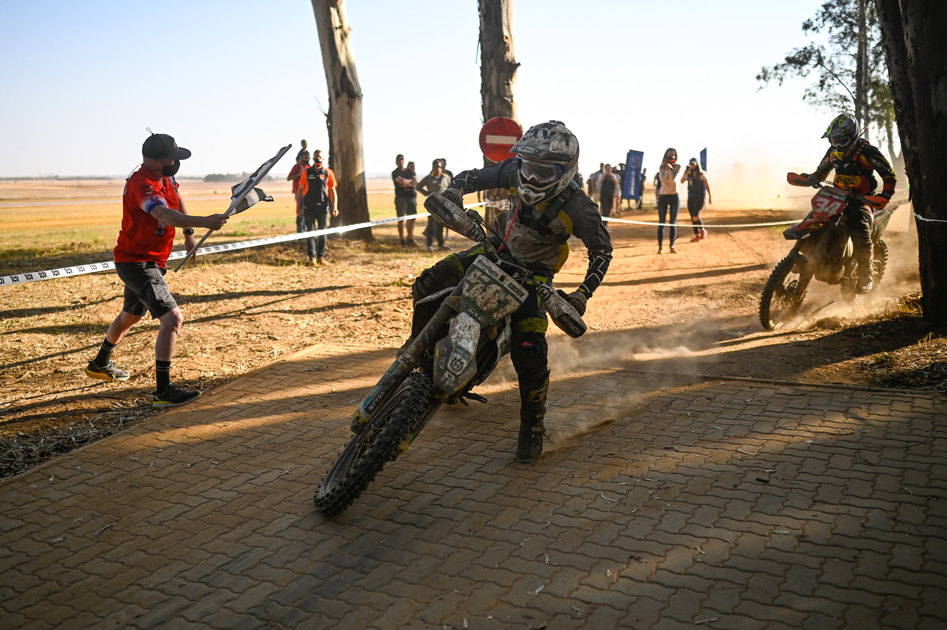 He added, "A massive thank you goes out to Pepson Plastics, our title sponsor, for all their support and for sponsoring an awesome round of National Cross Country racing; Michelin for the perfect tyres and mousses; and Motorex our technical partner. Last, but by no means least, to Anthony Trichardt our race technician, who once again prepared three perfect Husqvarnas for our athletes to go out and chase championships on."