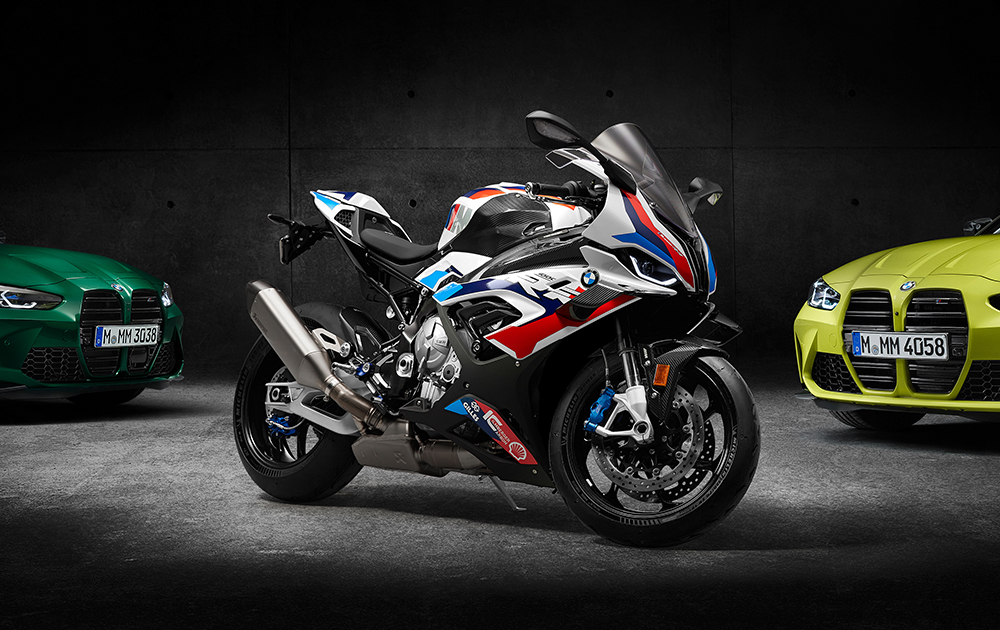 Just when you thought the S 1000 RR couldn't get any better, BMW reveals their latest incarnation: the M 1000 RR. Although still based on the S 1000 RR superbike, the 2021 M 1000 RR brings true 'M' racing heritage to the BMW motorcycle line-up. No longer just an add-on package for the S 1000 RR, the M RR is now its very own model.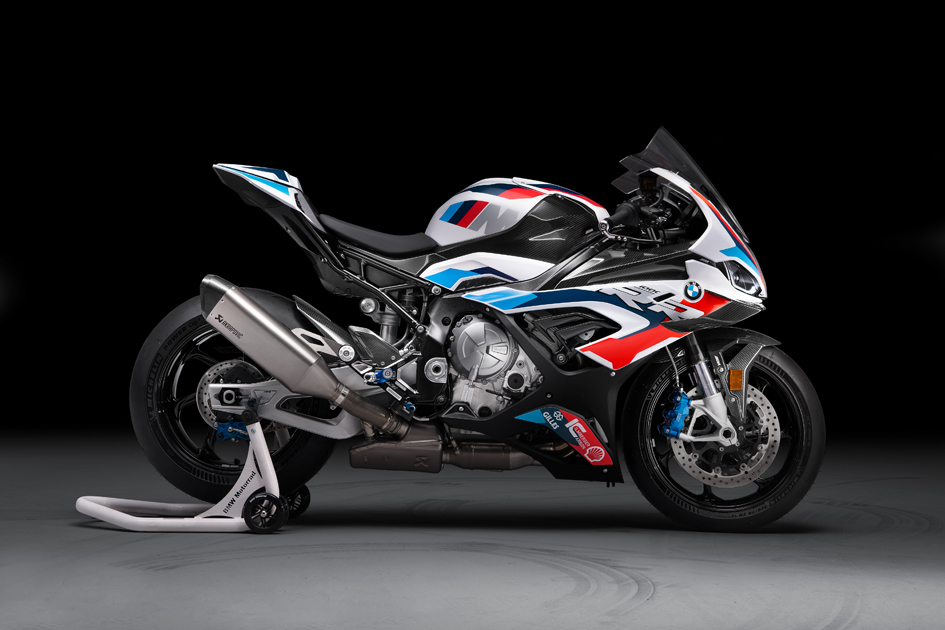 BMW's M series stretches back to 1972, with the BMW M1 being the first-ever car to carry the designation. 48 years down the line, and countless race victories in nearly every racing series out there, the letter M on a BMW is well respected. From the race track to the road, BMW's M division is pitched at customers looking for performance and exclusiveness. And boy, the M RR is just that.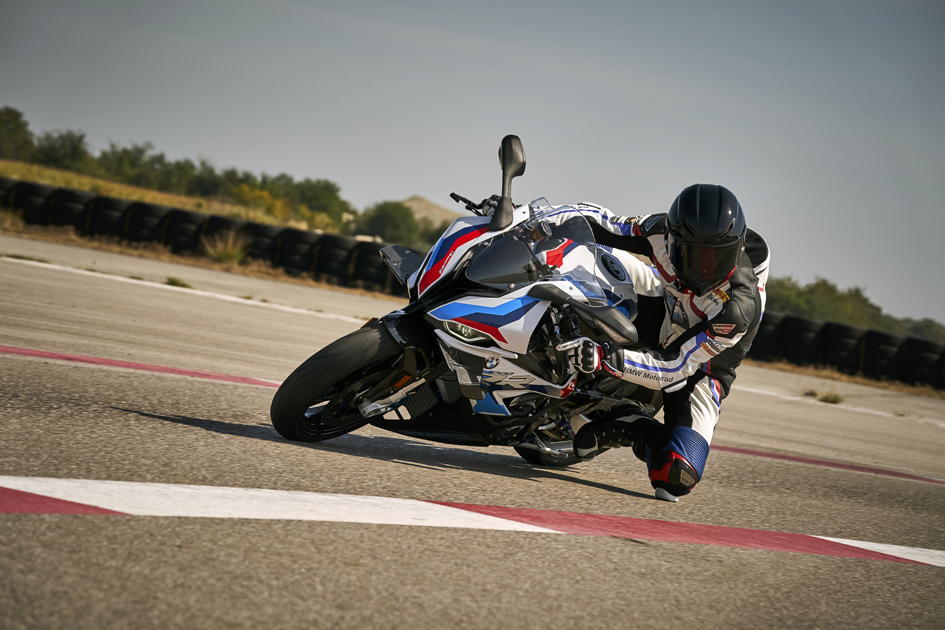 More power, more torque, less weight, more powerful brakes, a lot of carbon things and (how can you miss it)… winglets. Just like its four-wheeled cousins, the M RR brings race-inspired technological design, electronics, and loud M Sport livery to the everyday user. And with the M RR being a homologation special, the likes of Tom Sykes and Eugene Laverty can also benefit from BMW's new upgraded superbike.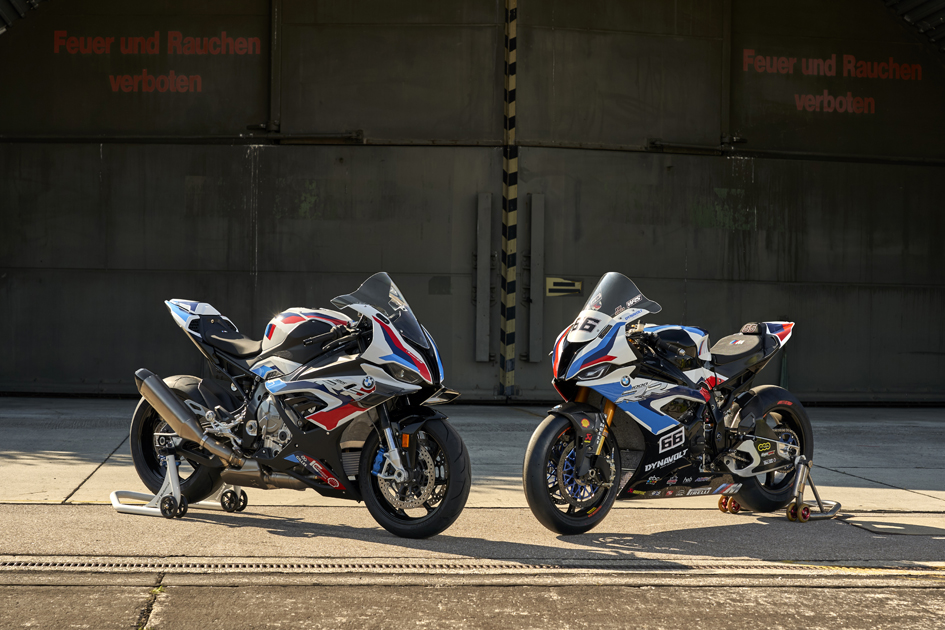 The heart of the BMW M RR is the very familiar ShiftCam-equipped, inline-four-cylinder found in the S 1000 RR, which has been totally re-engineered towards the more race-focused side of the spectrum. With 209 hp (157 kW) @ 14,500 rpm, 113 Nm @ 11,000 rpm, and a 500 rpm increase on top end, there is certainly no lack of go. Essentially this means the M RR will spin up quicker than the S 1000 RR and have a higher top-end run—but keep its manners on the street, since most of the forwardness happens from 6,000 rpm and up.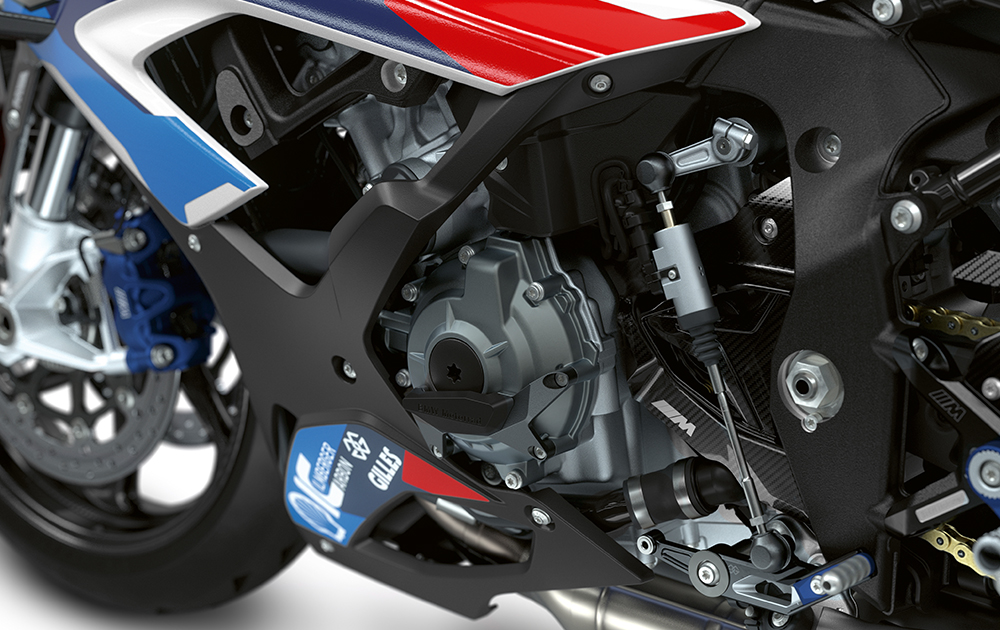 This has all been made possible by a massive list of re-engineered engine internals, including two-ring forged pistons from Mahle, adapted combustion chambers, a compression increase to 13.5, and longer and lighter Pankl connecting rods. There's also slimmer and lighter rocker arms, machined intake ports and a lightweight titanium exhaust.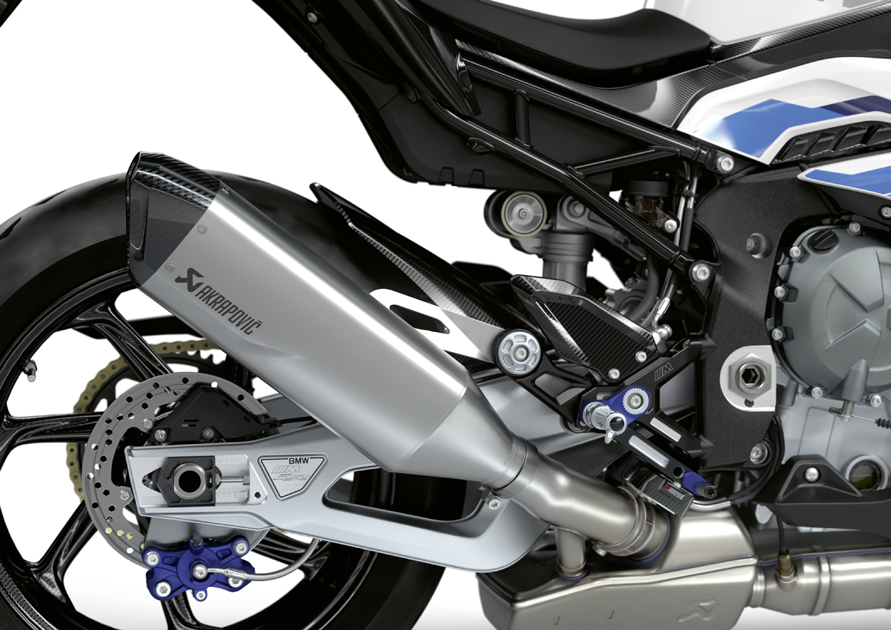 You'll find the same S 1000 RR TFT display on the M RR, but when the ignition is turned on, an evocative M start animation appears. The menu, rider modes, and other electronics are set up similarly on the dash, with some mapping differences according to the M RR's new upgraded hardware and chassis geometry. You can also unlock the M GPS lap trigger and M GPS data logger as optional extras.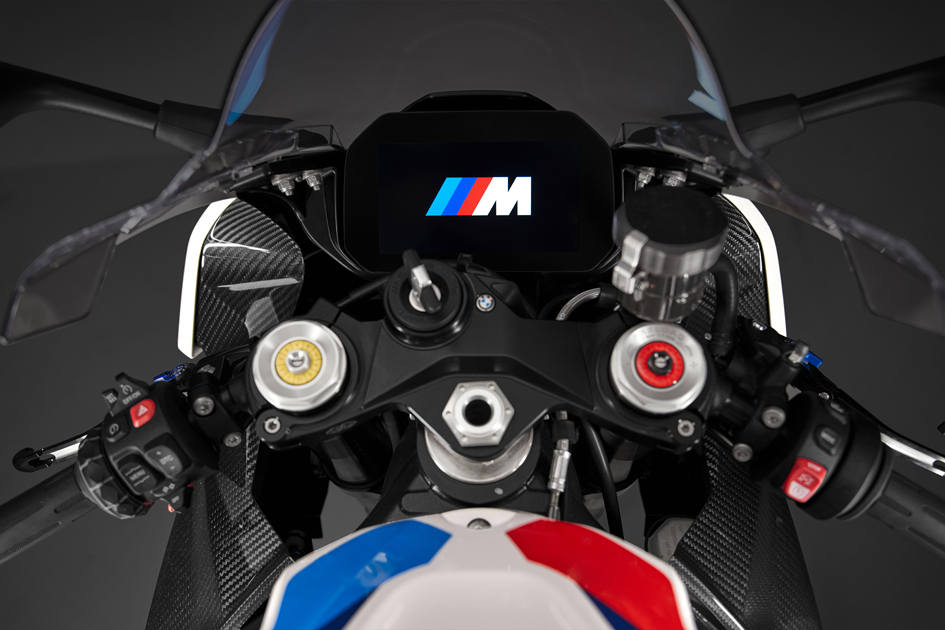 Before we go on, I just want to say that the M RR is not an HP4. It's still a road bike with creature comforts like cruise control, heated grips, a passenger seat (as part of the 'passenger pack' option), and a USB charge port. In my honest opinion, the M 1000 RR is the love child of the S 1000 RR and the HP4 Race. And I kind of like BMW's idea of making this model available.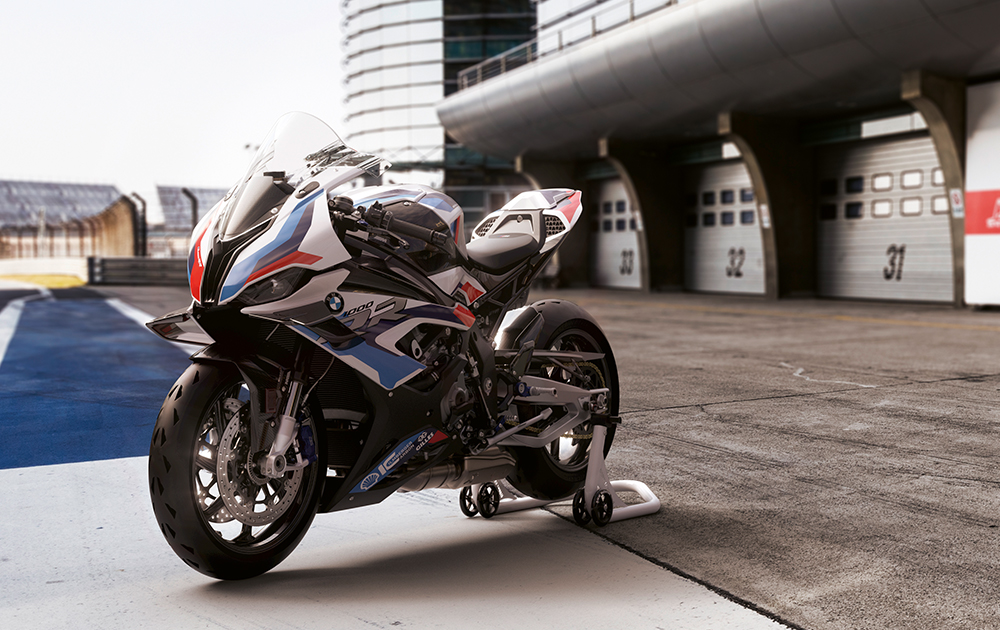 BMW believe they can do it better, so they have—by taking their World Superbike Championship-derived brake calipers, and mounting them onto this next-level superbike. The blue anodised M calipers (essentially re-branded Nissin units) are designed to provide maximum fading stability and control. With stronger stoppers and carbon wheels, the new M RR has some seriously high-tech components for maximum performance on the race track and road.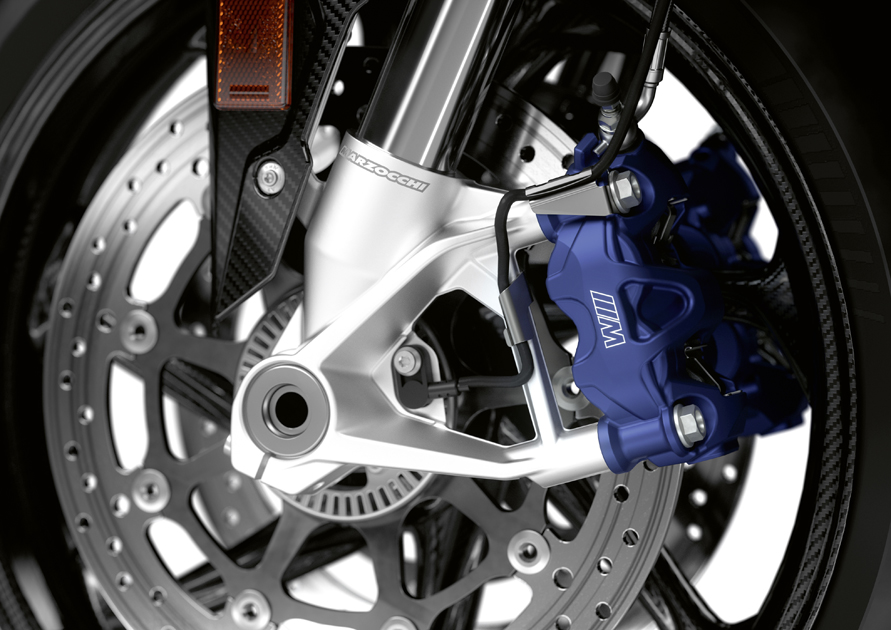 Like the engine, the M RR's chassis geometry has been modified, with the race track being its primary focus. It has optimised upside-down forks as well as a revised central spring strut with a blue spring and 'Full Floater Pro' kinematics. If chasing lap times is your thing, then you'll have peace of mind knowing that BMW have paid close attention to drivability, braking, anti-squat, and the rider's connection to the motorcycle.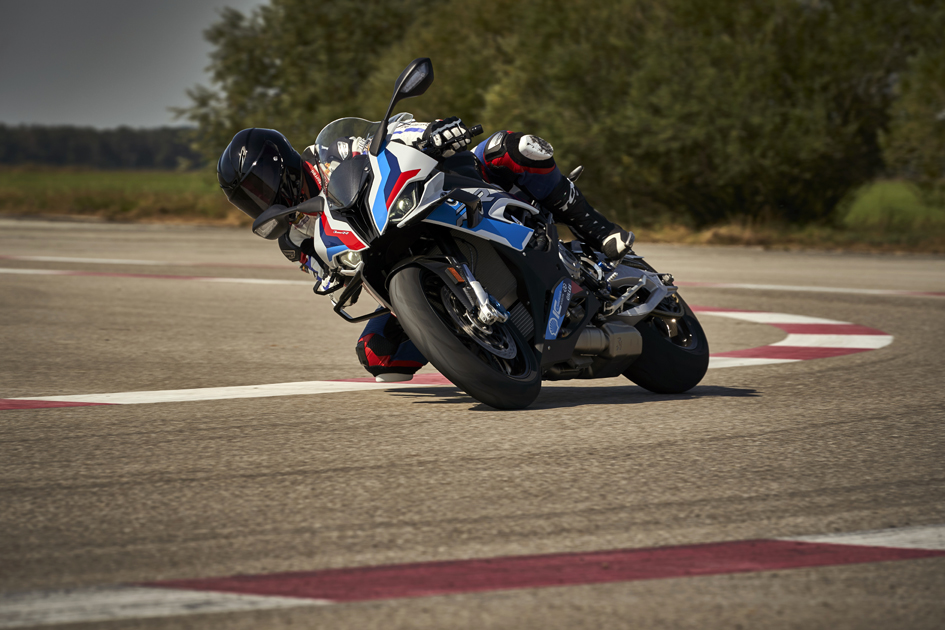 BMW have finally cracked open a cold can of Red Bull and joined the mile-high club. Countless hours of track and wind tunnel testing have been done to produce the aggressive-looking and functional carbon M winglets. But what do they actually do?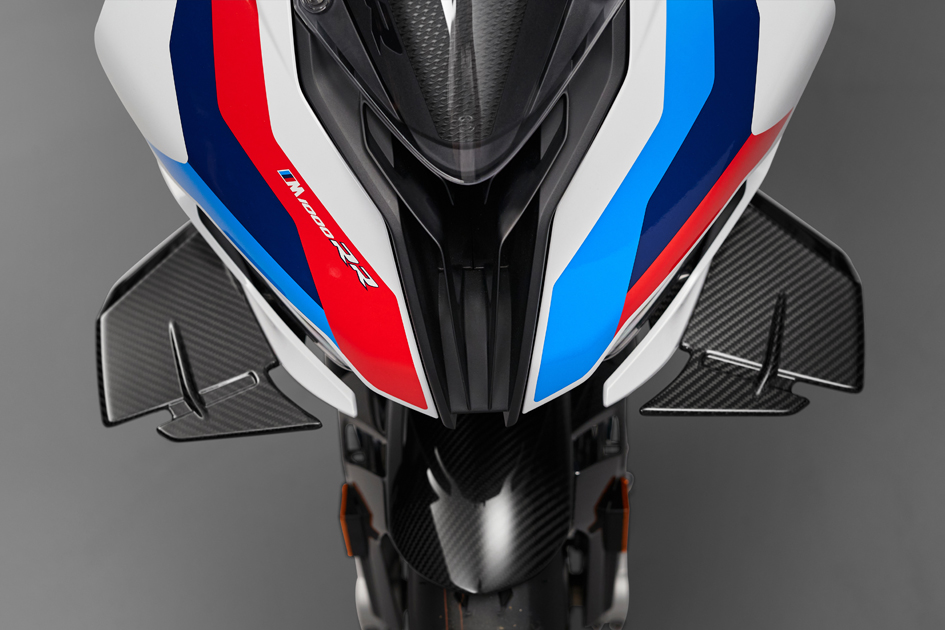 For starters, they allow more driving power to convert into acceleration. More downforce equals less traction control, which allows you access to more horsepower, sooner. The downforce from the M winglets allows you to brake later and carry more corner speed through, and out of, the corner. Face it, winglets are functional… whether you like it or not.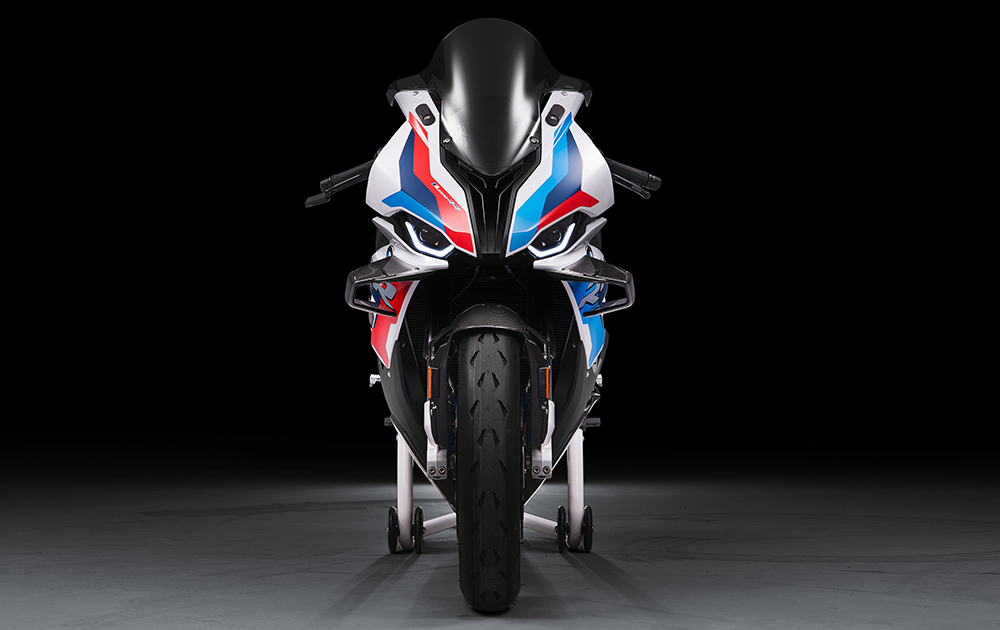 BMW offers an M Competition package for those looking for a little extra bling. It includes the M Milled Parts package and the M Carbon package, along with a lighter swingarm, maintenance-free and DLC-coated M Endurance chain, and the Passenger Package.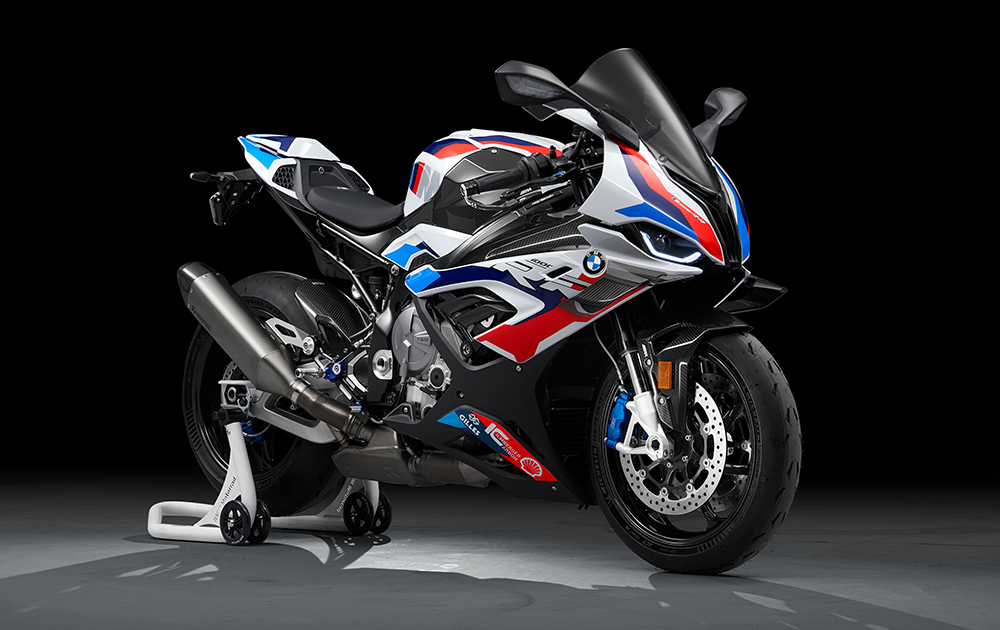 Available in South Africa from the first quarter of 2021, BMW's M 1000 RR is the perfect bike for those who are looking for a shot of performance in their daily lives—or for the petrol-head who wants a piece of M memorabilia parked in their collection.
For more information visit – www.bmw-motorrad.co.za