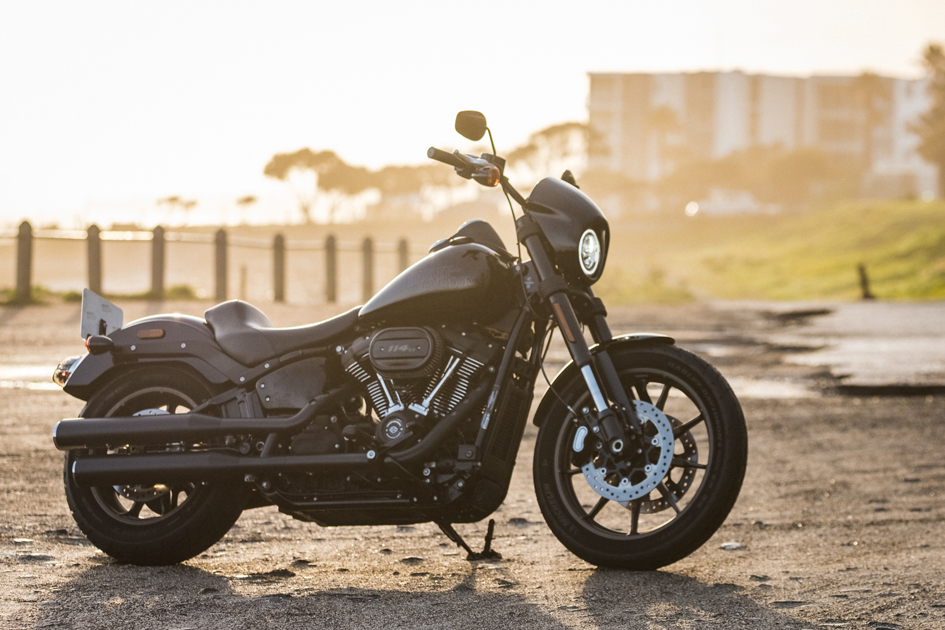 When Harley-Davidson released the Dyna Low Rider S four years ago, they knew something no-one else did: it was the last of its kind. Two years later The Motor Co. released their next generation Softail range—killing off the Dyna, and absorbing its key models into the new range.
But while the regular Low Rider made the jump from the Dyna to the Softail platform, the sportier 'S' model didn't. Which bummed me out, because up until that point, the Dyna Low Rider S was my favourite Harley by a country mile.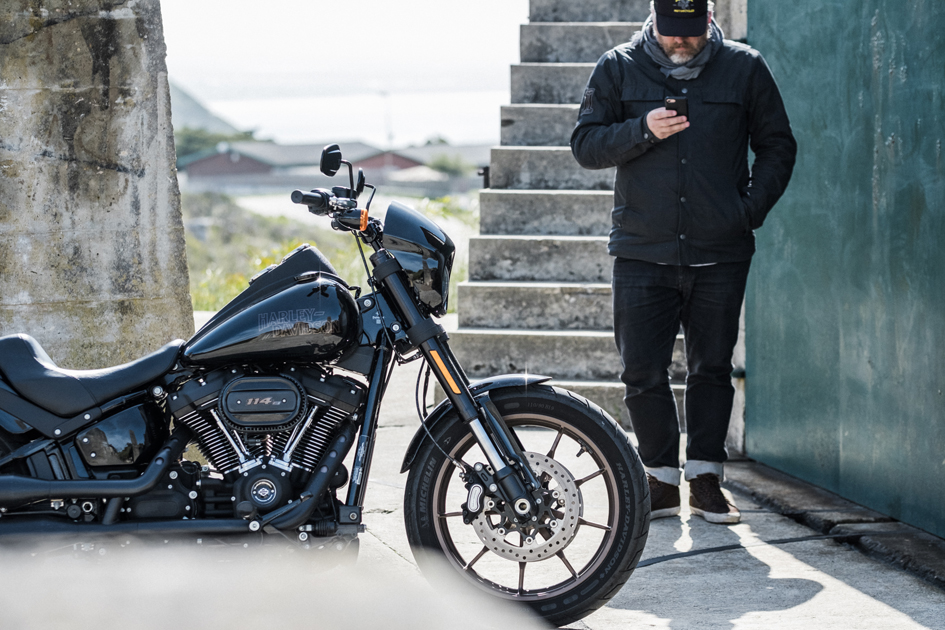 Now, after a hiatus that's been way too long, the Low Rider S is back; same Californian style, totally different bones. But is it as rad as its predecessor?
Aesthetically, the new Low Rider S is almost a total copy/paste of the old Low Rider S. Harley-Davidson started with the regular Low Rider, then blacked it out and added a few styling changes to give it a factory custom feel. Those include a smaller LED headlight inside a mini fairing, mid-rise bars on extended risers, and a deeply stepped solo seat.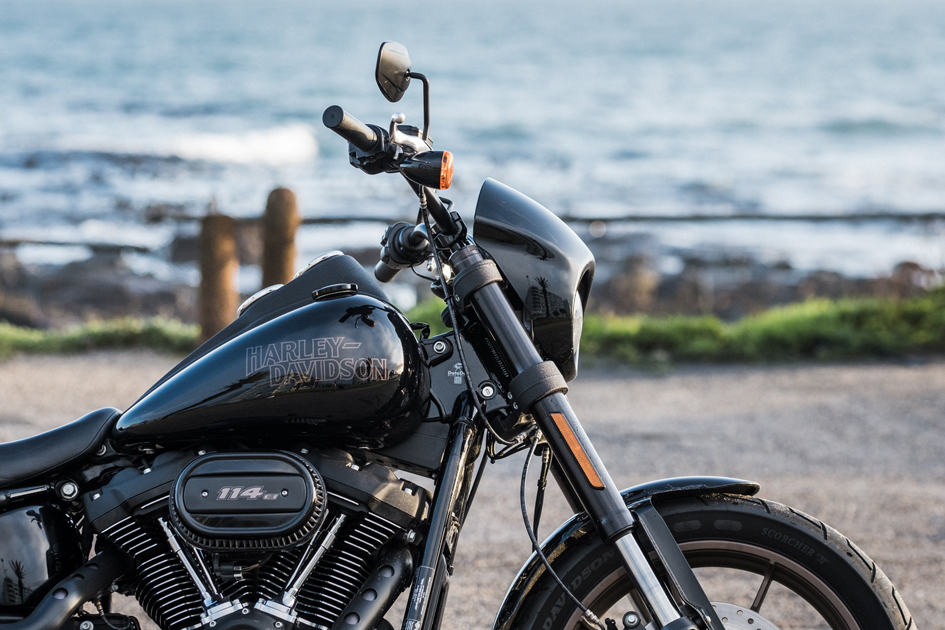 It's all a riff on the popular West Coast 'club' style. Starting at R264,500, the bike comes in either black or 'Barracuda Silver' (which costs five grand extra), with the wheels finished in matte bronze. It's hands-down one of the best colour schemes out there, made even better by the delightfully retro tank logos.
Like the rest of the Softail range, the fit and finish here is really solid. The glossiness of the tank paint meshes well with the textured finishes elsewhere, and small details like the dual dials on the tank are really tidy. The only eyesore is the tail light and upright license plate mount—it would have been great if Harley had used their combo indicators here instead.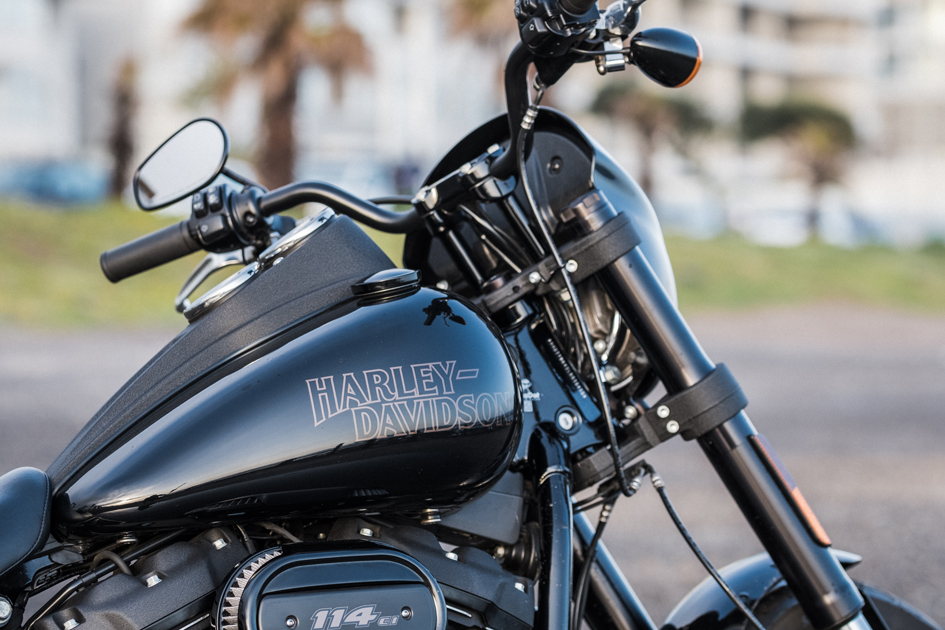 But there's more to the Low Rider S than just styling. The 'S' apparently stands for 'Sport,' so you also get upside-down forks and double front disc brakes. And it packs a punch too, thanks to the 114 ci version of H-D's Milwaukee-Eight power plant, which is good for 155 Nm of torque at 3,000 rpm.
Interestingly, while the 1,868 cc '114' is punchier than the '107' in the standard Low Rider, it actually makes a whole one Newton-metre less than its predecessor. That's because the Dyna Low Rider S not only used the 110 ci version of Harley's older Twin Cam motor, but also came stock with a Screamin' Eagle cam and air intake. And while the Milwaukee-Eight 114 is plenty rowdy, I can't help but feel that H-D missed a trick by not tuning it a little more for this particular bike.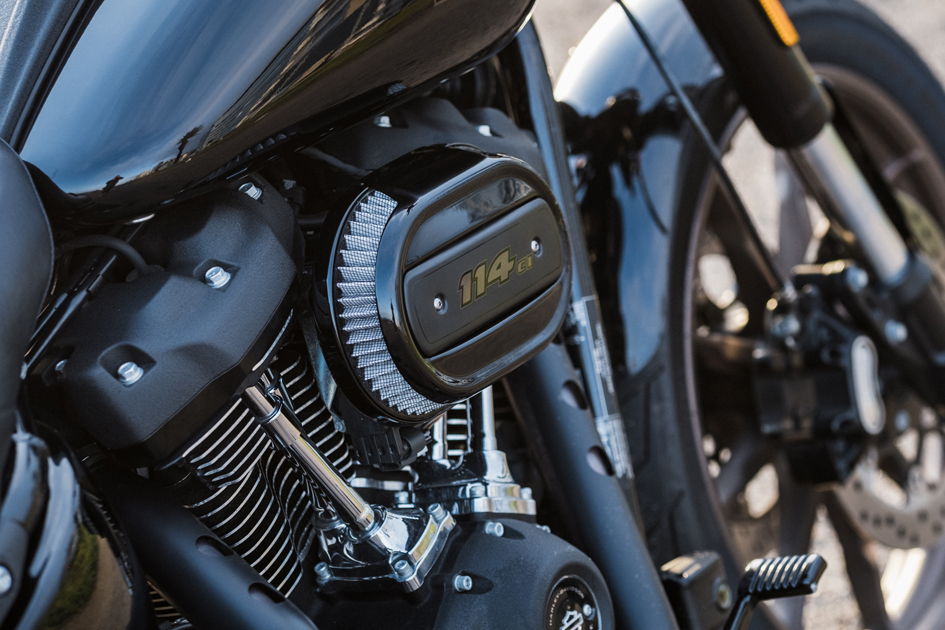 That said, the Low Rider S has more than enough arm-wrenching torque to keep you grinning. If you're familiar with the rest of the Softail range, there are no surprises here. The throttle response is predictable, the motor is smooth without being stale, and there's just enough unruly vibration there to remind you that you're riding something American. The torque-assist clutch and six-speed box respond well to solid input, but won't tire you out too quickly.
Dedicated #DynaBros will pine for the old Dyna twin shock setup, but I don't miss the Dyna's infamous rear frame flex one bit. The Softail chassis is noticeably more rigid and responsive, and it carries itself as well as a 308 kilo motorcycle can. If I could change one thing though, I'd like a 17" wheel at the back (it has a 16"), just to balance out the 19" front a little better.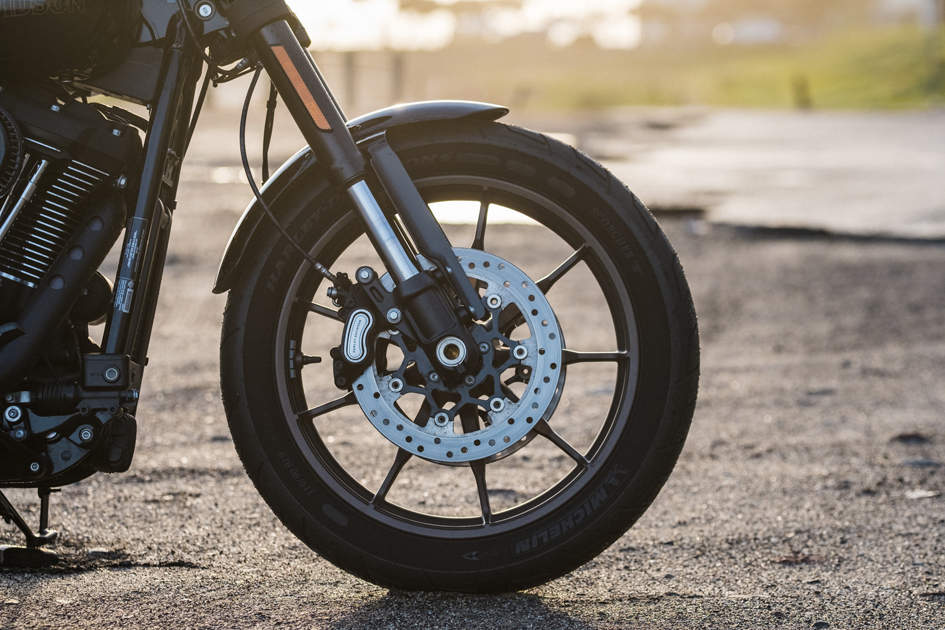 The brakes and suspension perform admirably too. This is no sport bike, but it'll hold it's line in a corner, and it stops when it needs to.
But the Low Rider S's biggest drawcard, and perhaps its Achilles heel, is its ergonomics. The combination of the mid-rise bars and long risers puts the bars in a ballsy 'fists in the wind' position, and I'm a huge fan of the bike's forward-mid pegs. Combine it with the deeply dished seat, and it's almost entirely impractical for my 1,86 m, 120 kg frame. And that's probably why I love it so much.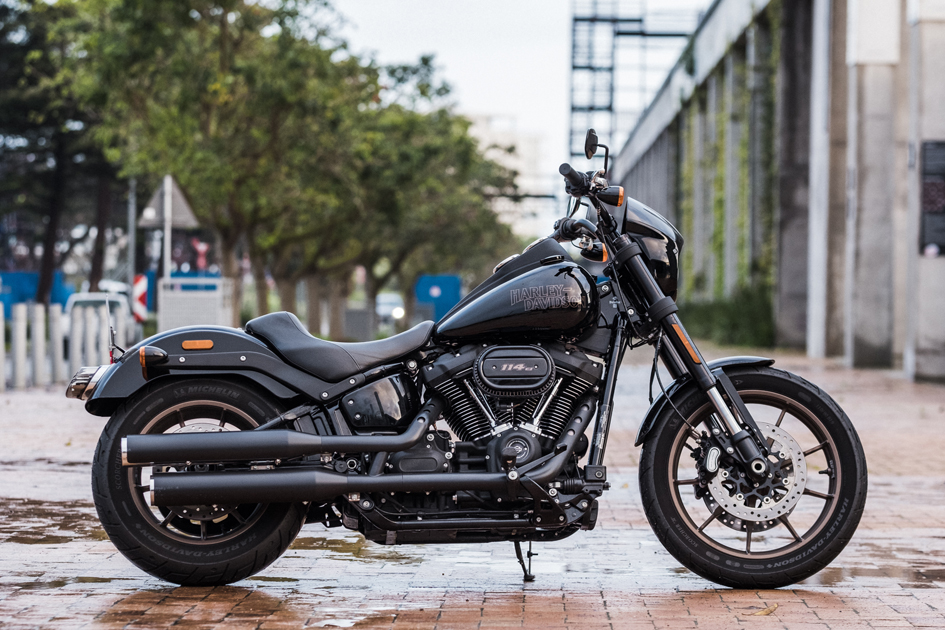 If you're looking for a tourer, Harley have you covered elsewhere in their range. If you're looking for a laid-back cruiser, they've got a few of those too. But if you're looking for a brawler that's borderline silly and inspires, nay, demands hooliganism, this is it.
I wouldn't want to ride it all day, every day, but the time I did spend on it left the same mark that riding the original Low Rider S did. Riding it, I found myself grabbing handfuls of the throttle and holding on for dear life. Or hanging off the side through the Cape peninsula's many twisties, exploiting every one of the measly 30 degrees of lean it has. (And when I did, I'd find my boots bouncing off the tarmac, because the previous rider had already ground the peg feelers off.)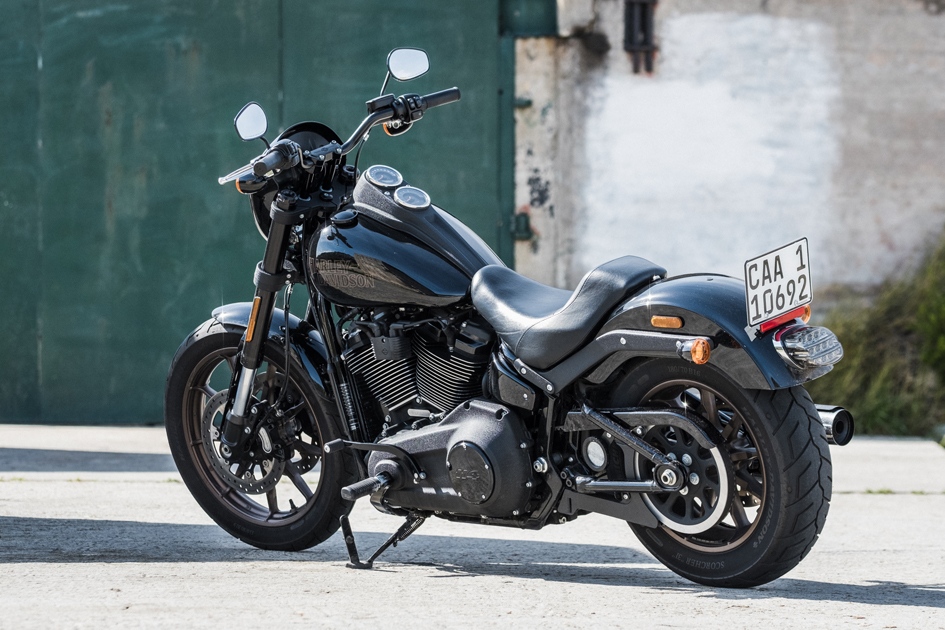 It's such a visceral ride, that I literally have goosebumps thinking about it now. Sure, there are faster bikes, and bikes that handle better, but there's something elemental about the Low Rider S that's hard to shake. It works on the most basic level: it looks great, and it's fun.
Oh, and it's also now my new favourite Harley.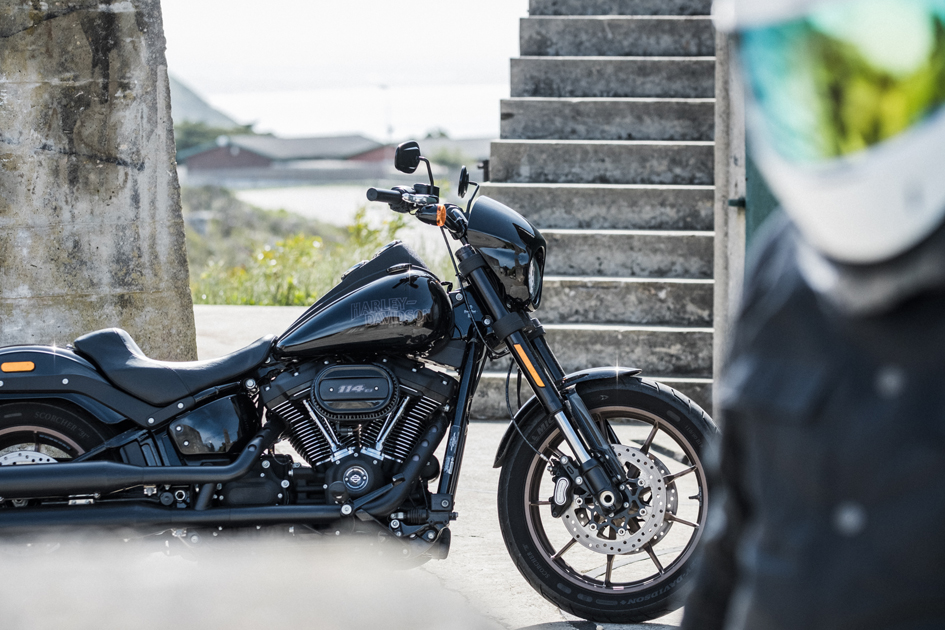 For more information visit your nearest Harley-Davidson dealer.