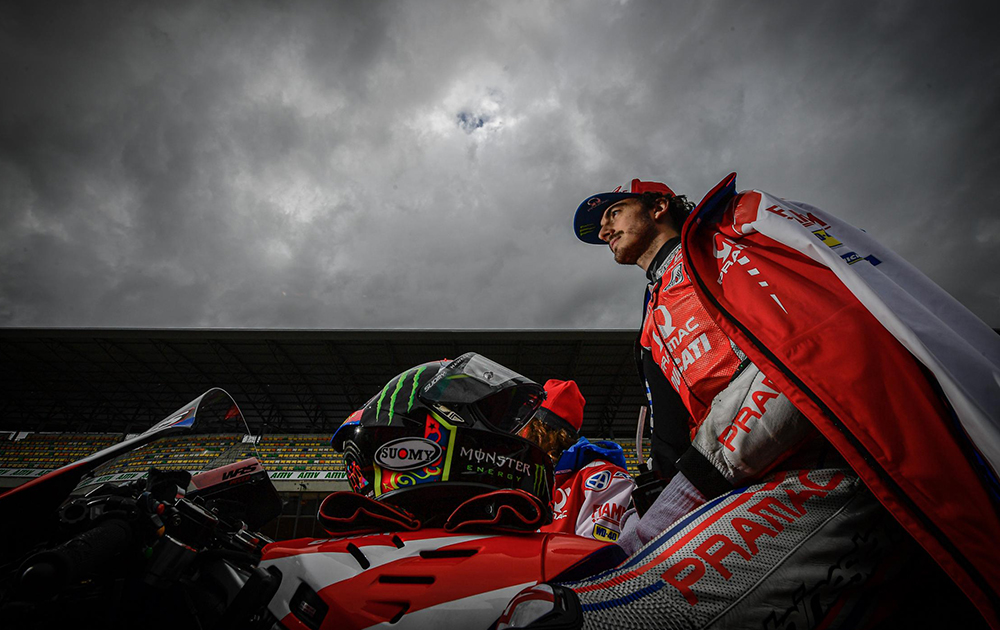 This past weekend gave us the ninth round of the 2020 MotoGP calendar, and the 33rd FIM World Championship race at the historic Le Mans circuit. The gloomy grey clouds above the French track reflected the riders and teams emotions heading into Saturday's qualifying, but the conditions really came into play in Sunday's race.
Fabio Quartararo took pole, followed by Jack Miller in second, and Danilo Petrucci completing the front row with an impressive third. You would have been silly to bet against Ducati come race day, because qualifying saw five of their riders place inside the top nine. Fellow South African Brad Binder couldn't make it into Q2, thanks to a crash on his flying lap, so he took up the 17th grid position for Sunday's race.
Race day dawned cloudy and wet with heavy showers falling as the riders lined-up on the grid. With a delayed start and nerves going through the roof, riders got themselves ready for the first wet race since Valencia in 2018. For the likes of Quartararo, Joan Mir, Brad and a few others, this would be uncharted territory.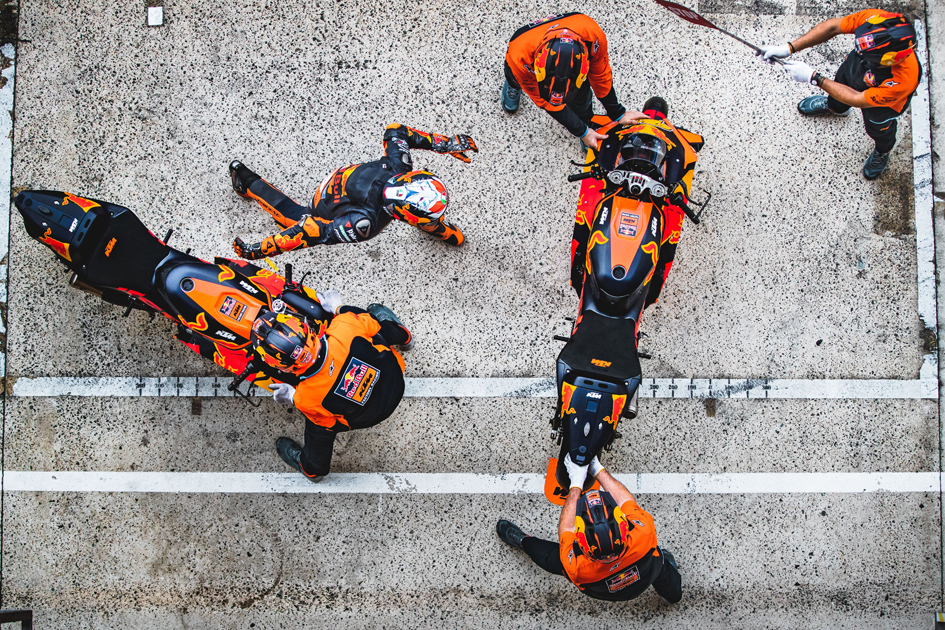 'Jack Attack' Miller shot off the line like a missile and led the French GP into turn one, followed by a great start from Cal Crutchlow. For the third time this year, Valentino Rossi crashed out and couldn't get his bike going again.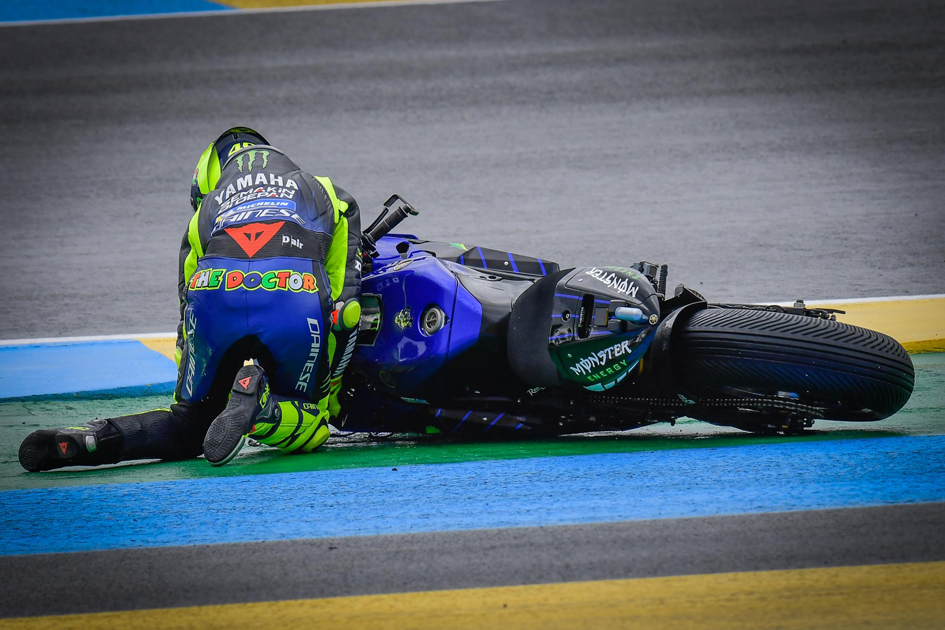 Before you knew it, Ducati had filled the top three positions, with Petrucci leading the way, and Andrea Dovizioso grabbing second from Miller, who dropped to third after running wide at turn six.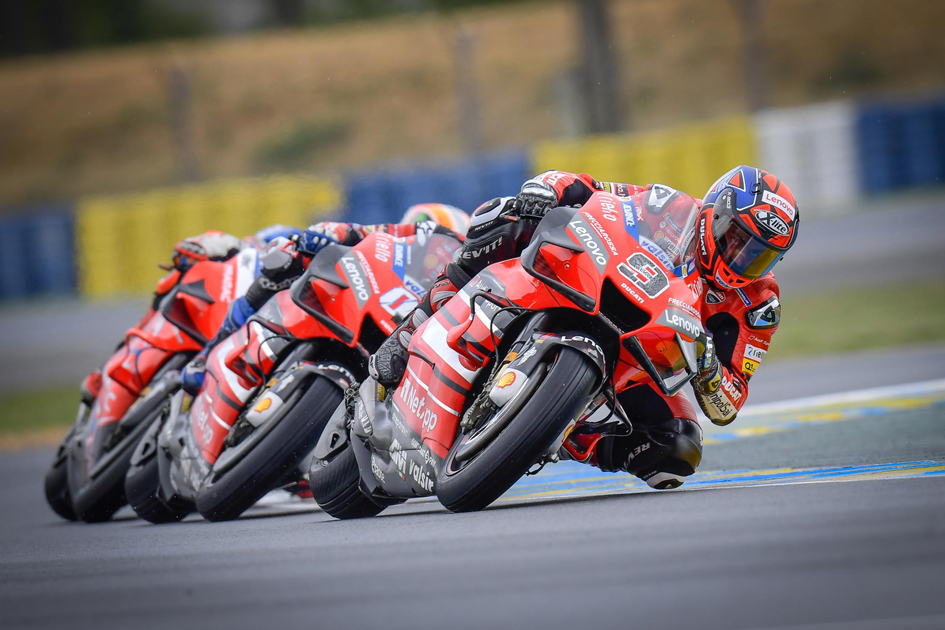 Alex Rins showed impressive pace, steadily hauling in the top three. Then chaos unfolded as he dove past the inside of all the Ducatis; Dovi lost out and dropped to fourth, Miller ran wide, Rins gained second and Petrucci, who had dropped back, regained the lead.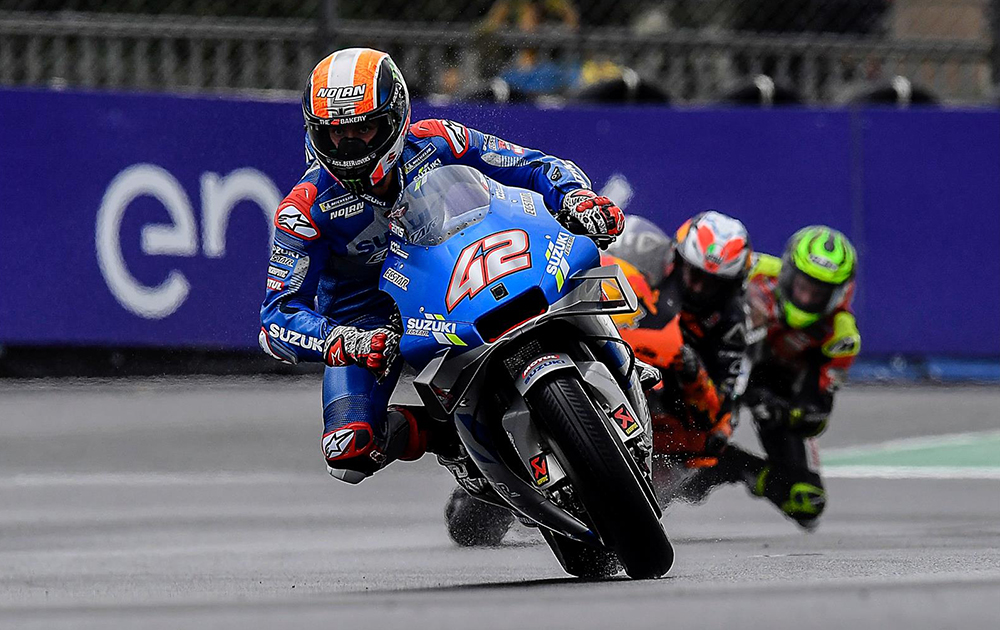 Just one lap later, Miller got a dose of bad luck as his Ducati started blowing smoke, and the Aussie was out with only eight laps to go. Moments later, Suzuki's dreams of a win at Le Mans ended too, as Rins crashed out at turn three.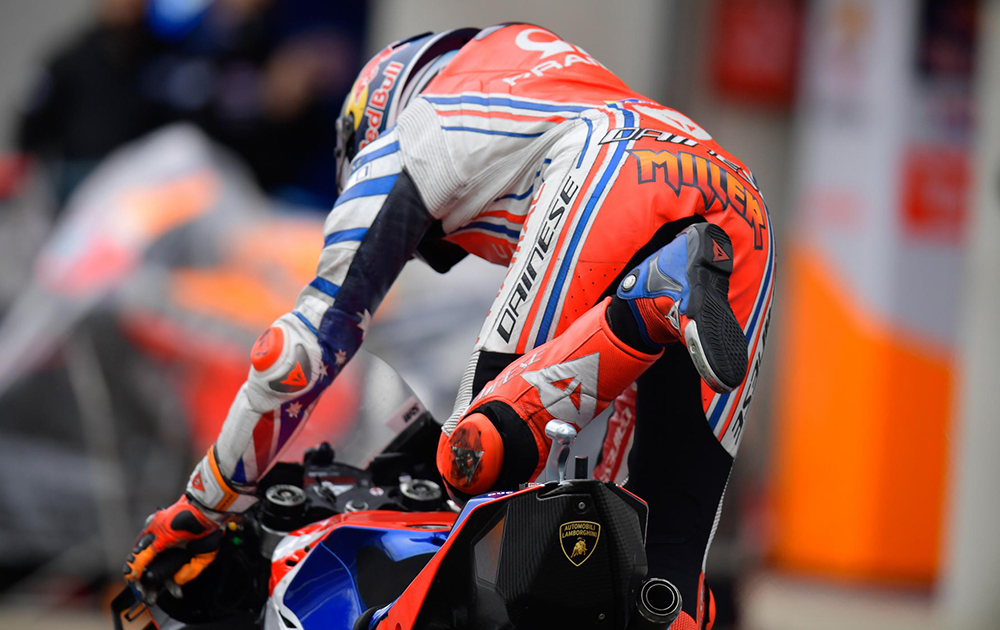 As position-swapping, crashes and technical problems started to unfold throughout the race, Pol Espargaro and Miguel Oliveira maintained their pace and started closing in on the front runners.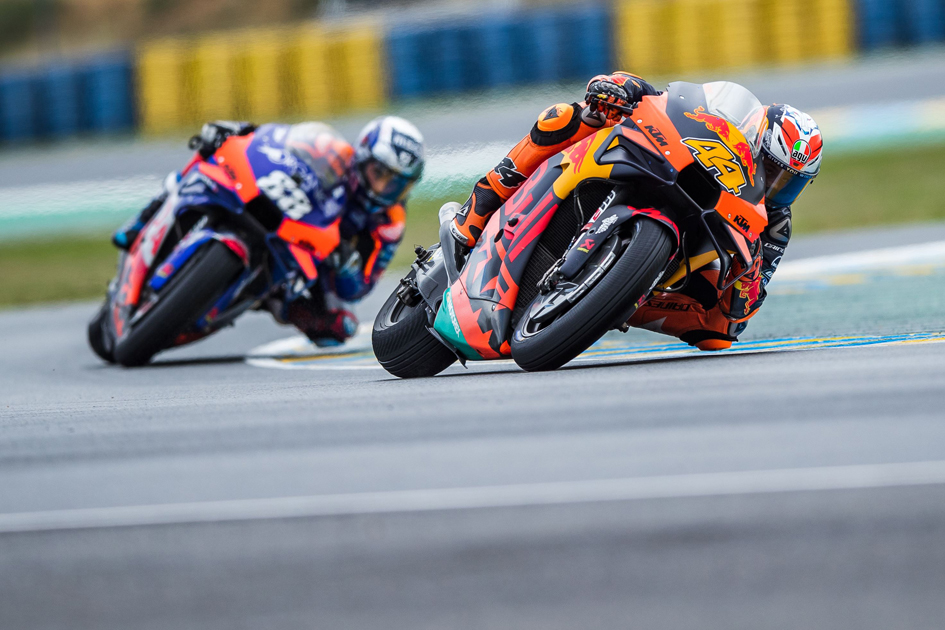 Petrucci's lead had risen to nearly three seconds with Dovizioso second, and a familiar surname on his tail—Marquez. Under the radar, Alex Marquez had been climbing from 18th place all race long, clocking a few fastest laps in the process.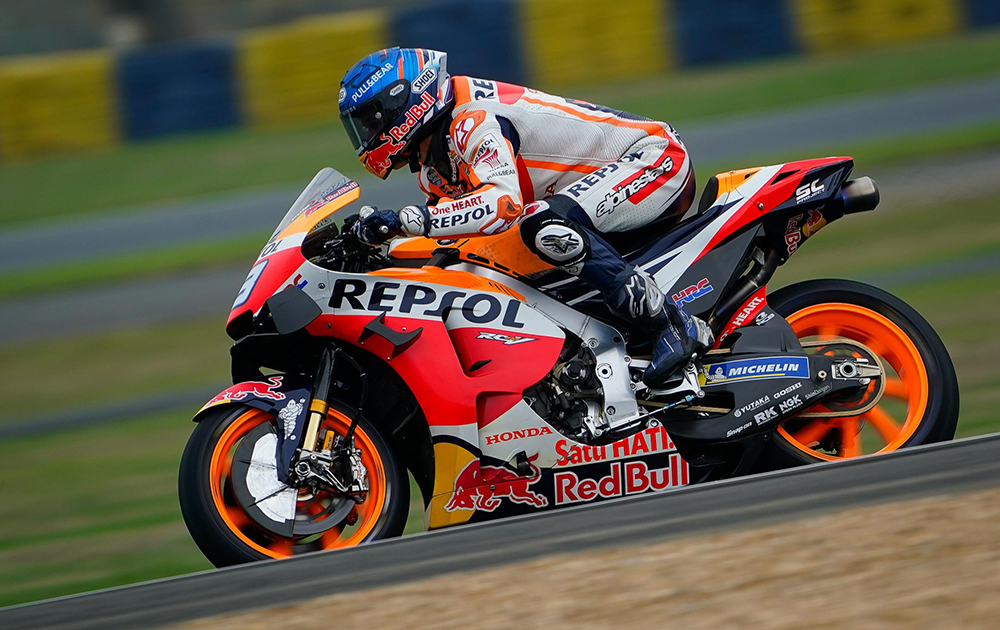 With only a few laps to go, Petrucci's lead decreased to only 1.3 seconds. Dovizioso, Marquez, Espargaro and Oliveira were all catching the number 9. Dovi seemed to be steadily running out of grip, with Marquez, Espargaro and Oliveira all taking turns to get past. But Dovi took back one spot, making his way past Oliveira as the riders headed onto the final lap of a magnificent French GP.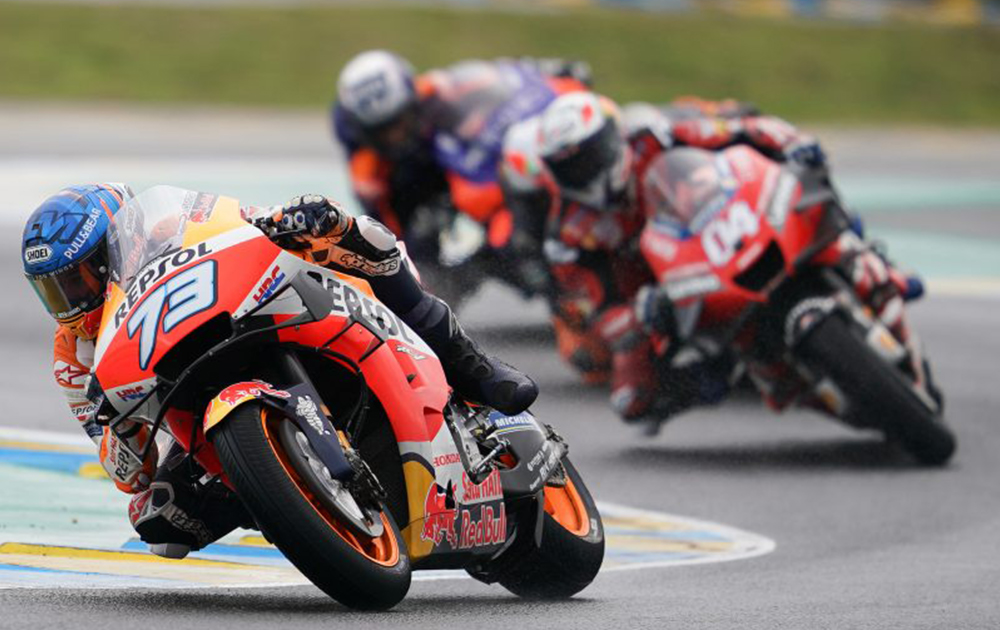 Marquez was making steady ground in second place, but 1.2 seconds was a bit too much to ask. Pol Espargaro was sitting in third, and somehow Dovi was managing to hold off Oliveira. With just a few turns left, it was Petrucci's to lose.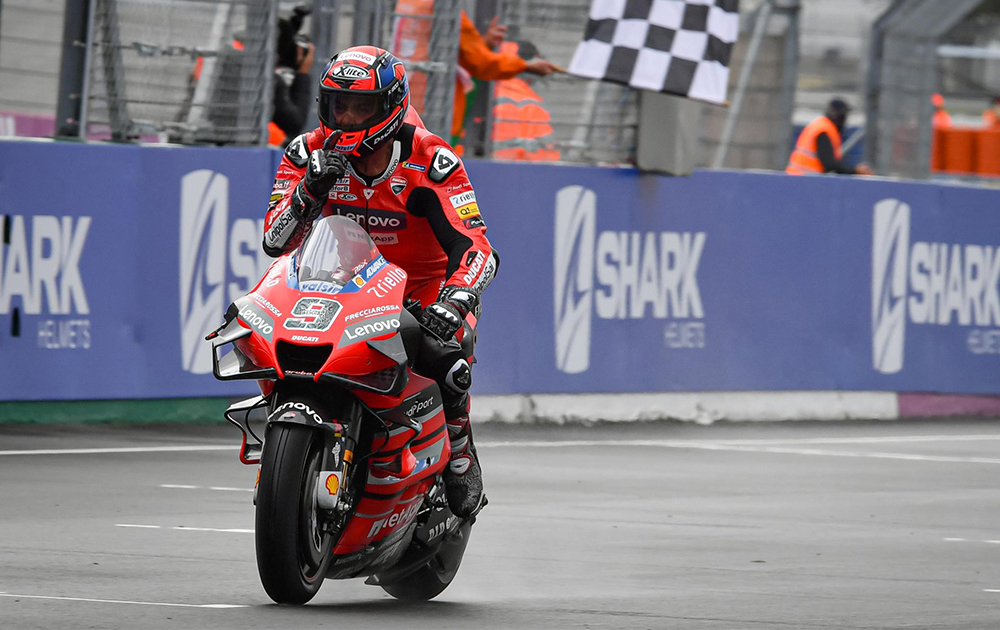 Petrucci finished first and became the first Ducati rider to win at Le Mans, and the seventh different MotoGP winner this year. Marquez rode a stunning race to take second (his 39th career podium and his first in the premier class), and Espargaro claimed his fourth premier-class podium (for the third time this season).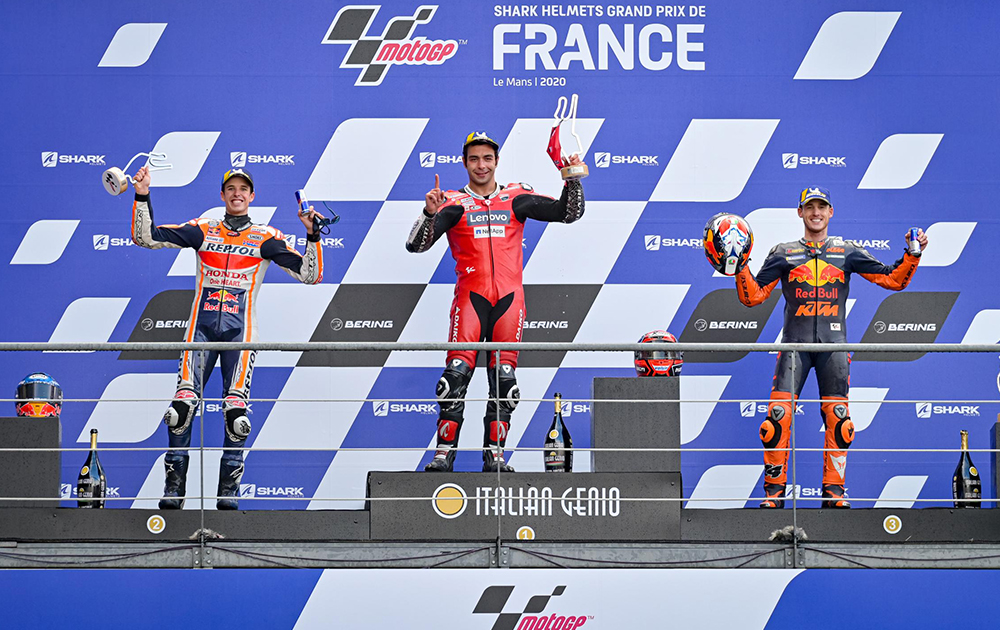 Quartararo might have lost his pole position, but he managed to salvage ninth—extending his championship lead over 11th place finisher Mir.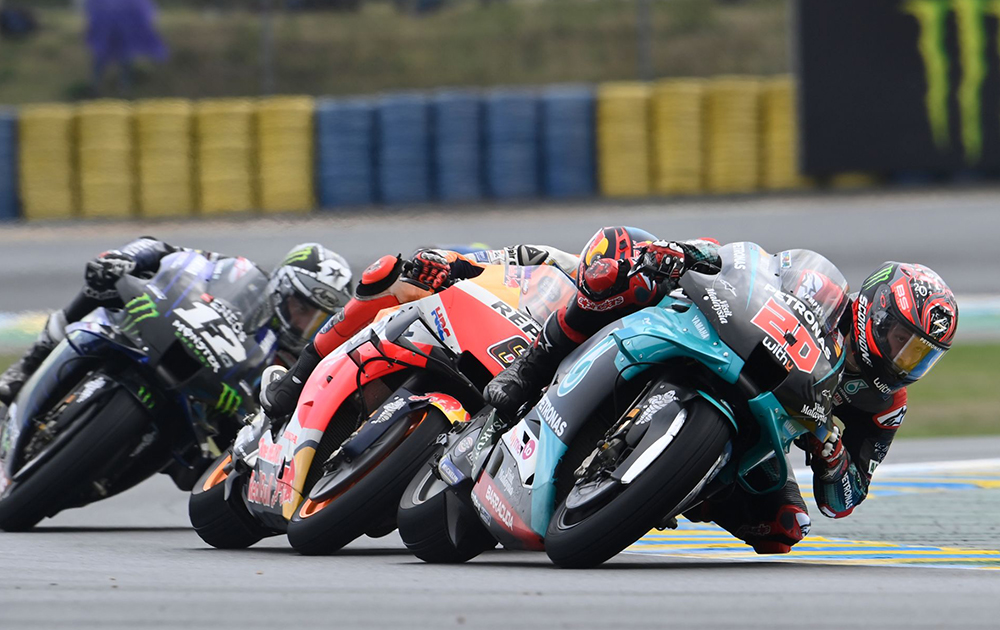 Brad Binder ran a steady race, while slowly gaining confidence in his tyres and their grip levels on the wet Le Mans tar. Impressively, his lap-times started to get quicker towards the end of the race, and that saw him move up from the depths of the top twenty and into a 12th place result.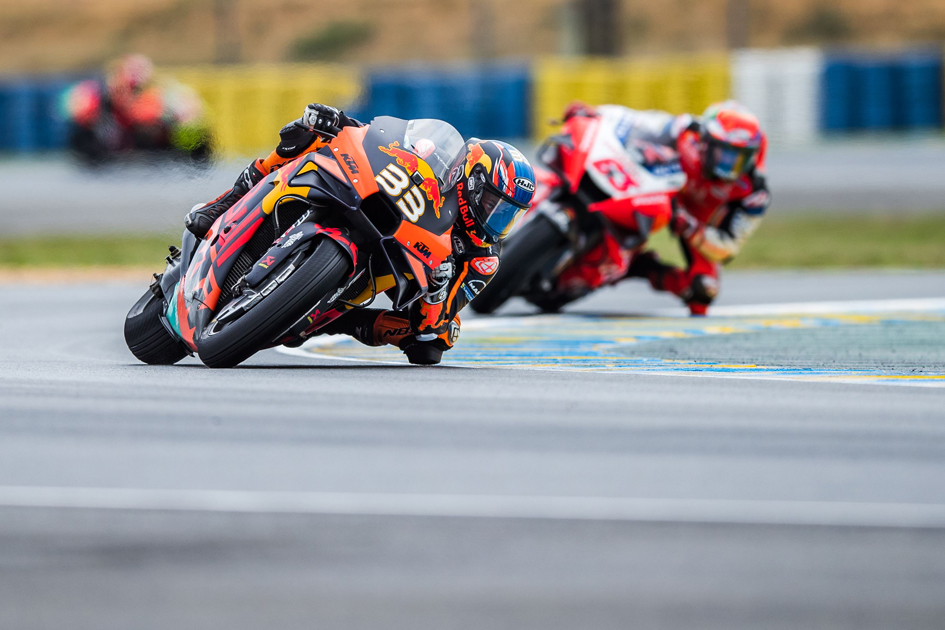 Danilo Petrucci: "It was an incredible race. As of this morning, I knew I could have done a good performance with the dry conditions, but when I saw the rain on the grid, I knew it was going to be a difficult race. I thought I had nothing to lose and that maybe, I could be equally strong even in the wet. In the past, I had managed to get podiums in those conditions, but never a win. I've waited a long time before getting back on the top step of the podium, and it's nice to do it here at Le Mans, a track where I've got some good results in the past. I want to dedicate this win to all the people who have continued to believe in me even in this difficult time."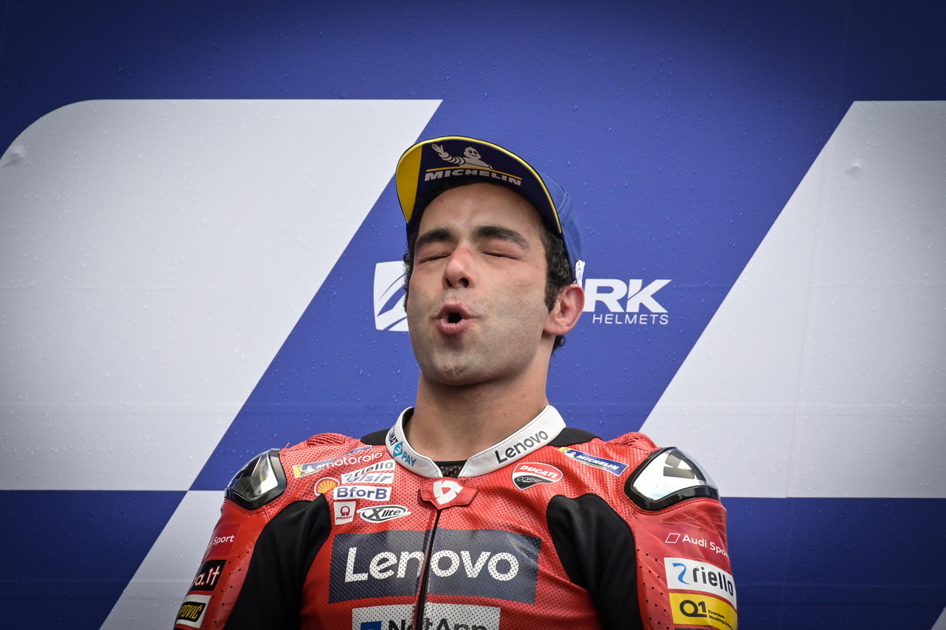 Alex Marquez: "A great day. It wasn't easy starting 18th on the grid but I was feeling really good on the bike. We lost some time fighting with Cal and Pol and Dovi but apart from this I did a good race and it's a great result for the Repsol Honda Team. I want to say thank you to them for always believing in me and working so hard. Myself and the team never gave up. I felt good even in the dry Warm Up this morning so I think we have managed everything well. It's been a great weekend and we go to Aragon for two more races. Now we just need to make this result in the dry!"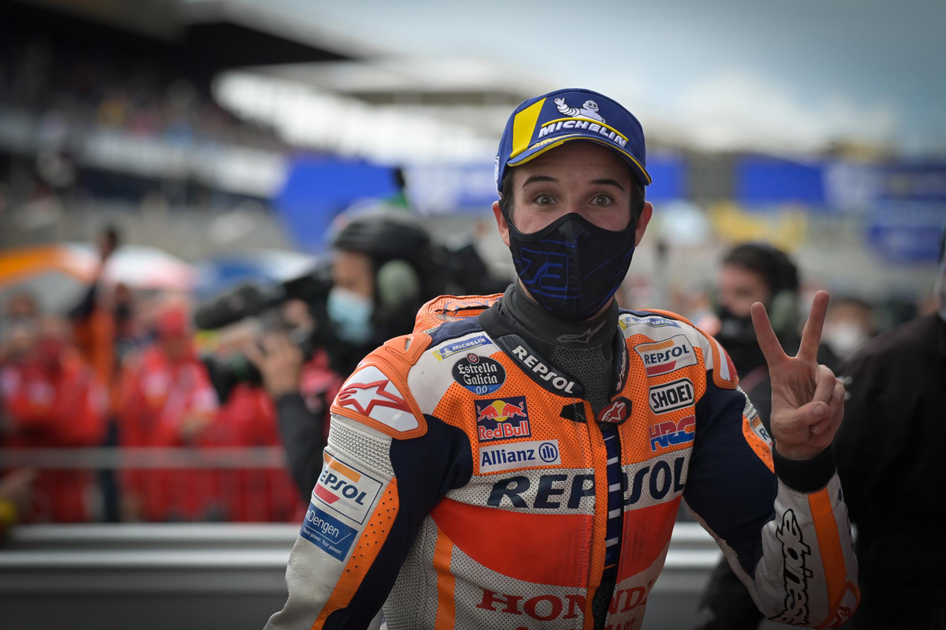 Pol Espargaro: "I enjoyed that so much. It was a very tough race. When I saw the rain coming I said to myself 'I've got nothing to lose, so let's send-it and try it'. On the last laps I was spinning and sliding a lot but I was super-pumped to see the podium was in reach, so I pushed. It was a great ending."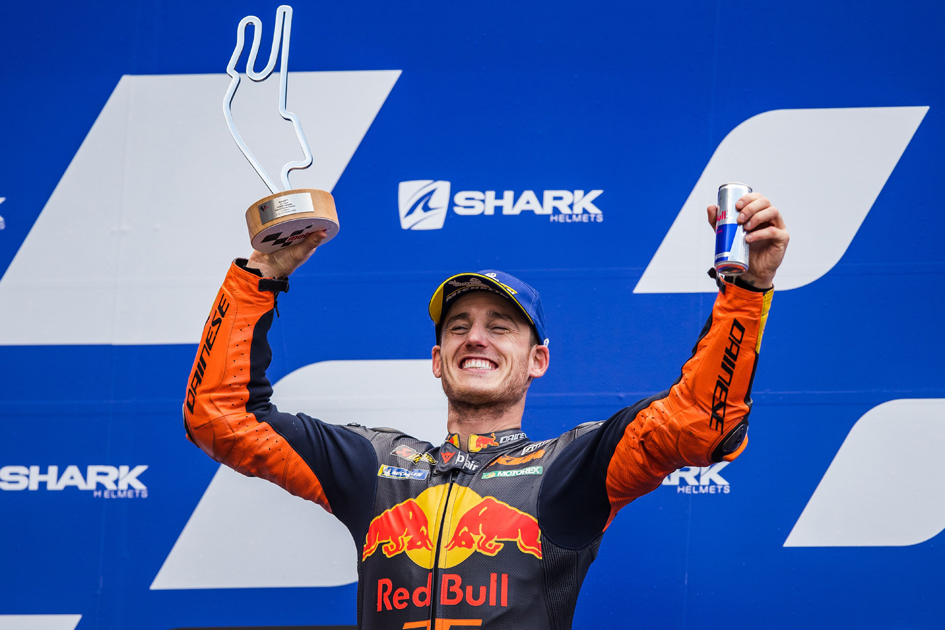 Brad Binder: "Mixed emotions today because at the beginning of the race I was incredibly slow for the first ten-fifteen laps. Then, all of a sudden, I found two seconds on one lap and started to understand a lot more about how much grip there was available. It was disappointing that I wasted so much time in the beginning and I learnt today how incredible the tires are; I've never been able to do things like that in the wet and it's quite amazing to see what you can do with the bike in those conditions. So today was a learning day because I was much, much better at the end than the beginning. The next time it's wet we will be better off."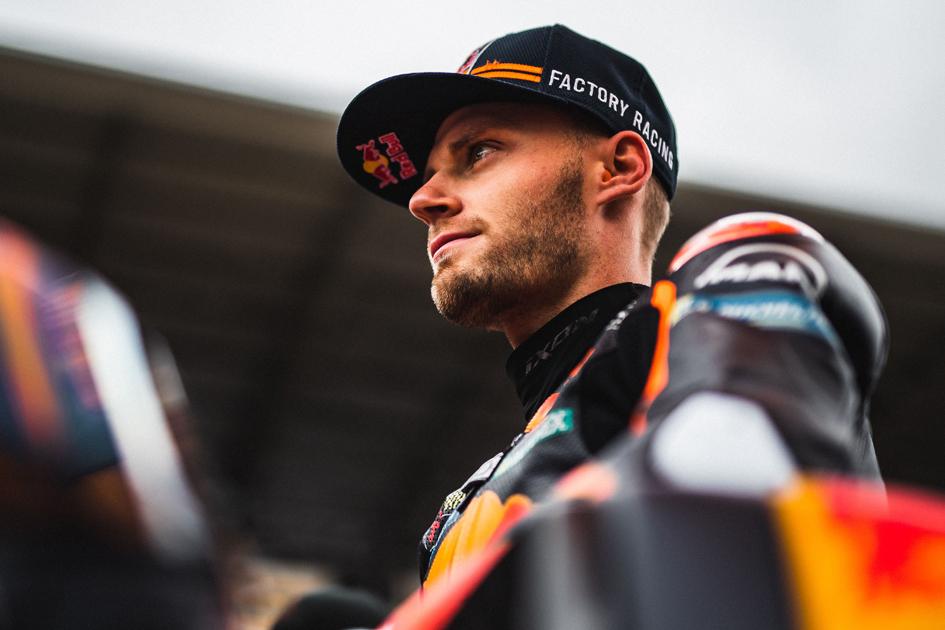 Results MotoGP Shark Helmets Grand Prix de France 2020
1. Danilo Petrucci (ITA), Ducati 45:54.736
2. Alex Marquez (ESP), Honda +1.273
3. Pol Espargaro (ESP), Red Bull KTM Factory Racing +1.711
4. Andrea Dovizioso (ITA) Ducati +3.911
5. Johann Zarco (FRA) Ducati +4.310
6. Miguel Oliveira (POR), Red Bull KTM Tech3 +4.466
12. Brad Binder (RSA), Red Bull KTM Factory Racing +27.321
15. Iker Lecuona (ESP), Red Bull KTM Tech3 +51.087
MotoGP World Standing 2020 after the French GP:
1. Fabio Quartraro (FRA), Petronas Yamaha SRT 115
2. Joan Mir (SPA) Team Suzuki Ecstar 105
3. DOVIZIOSO Andrea (ITA) Team Ducati 97
11. BINDER Brad (RSA) Red Bull KTM Factory Racing 62