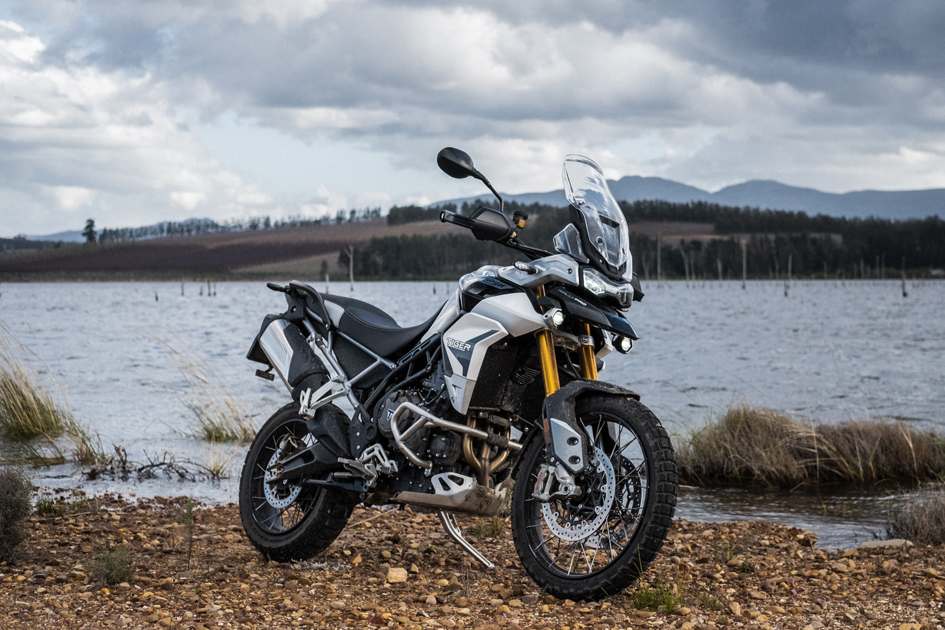 The release of Triumph's new Tiger 900 range was undoubtedly one of the hottest drops of this year. The previous-gen Tiger was (and still is) immensely popular, so riders and journalists were frothing in equal amounts over the new version of Triumph's triple-cylinder adventure bike. Especially since it was being punted as an all-new machine, rather than just a mild upgrade.
Dave was the first of our crew to sample the new Tiger—but his focus was on the touring-biased GT Pro model. So I got the call to put the Tiger 900 Rally Pro through its paces, and find out if it's as good a dirt ripper as the GT Pro is a 'Grand Tourer.'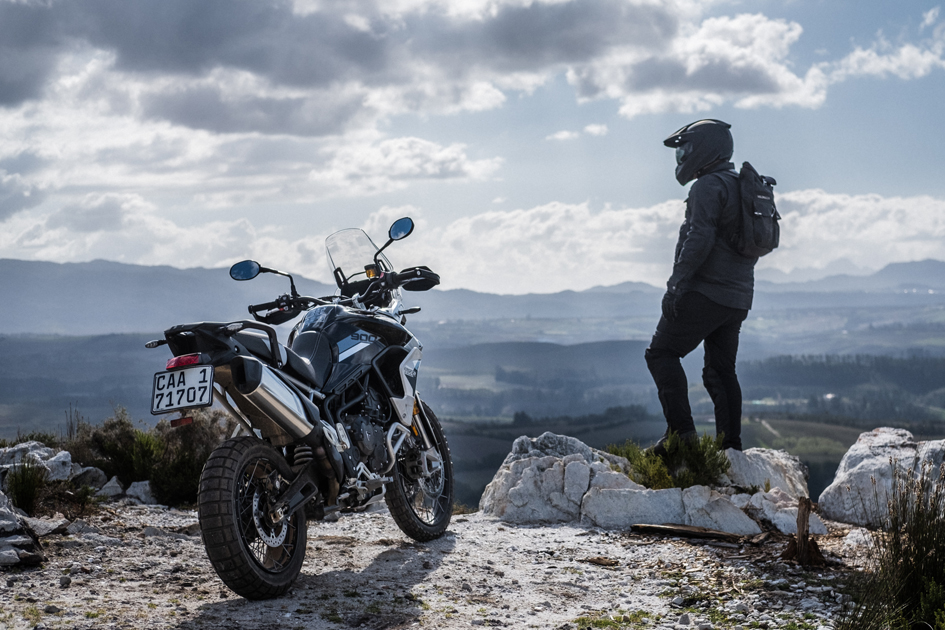 I have friends that can slide sideways through loose dirt corners on command, destroy sand and whoops, and wheelie for days. That ain't me, but I can hold my own—adventure riding is how I got into motorcycles, and I've taken some pretty inappropriate motorcycles to some pretty gnarly places. So my job wasn't to 'rally' the Rally Pro, but rather just to find out if it can do what nine out of ten adventure riders would need it to.
TL;DR: It can, and it's damn good.
Dave covered the highlights the changes to the Tiger pretty well in his review, but I'm going to recap one of the biggest upgrades: the engine. It's still a triple, but it's been bumped up to 888 cc, making it good for 93.9 hp and 87 Nm. It makes those numbers at 8,750 rpm and 7,250 rpm respectively, so it's still as revvy as before—but it feels way different.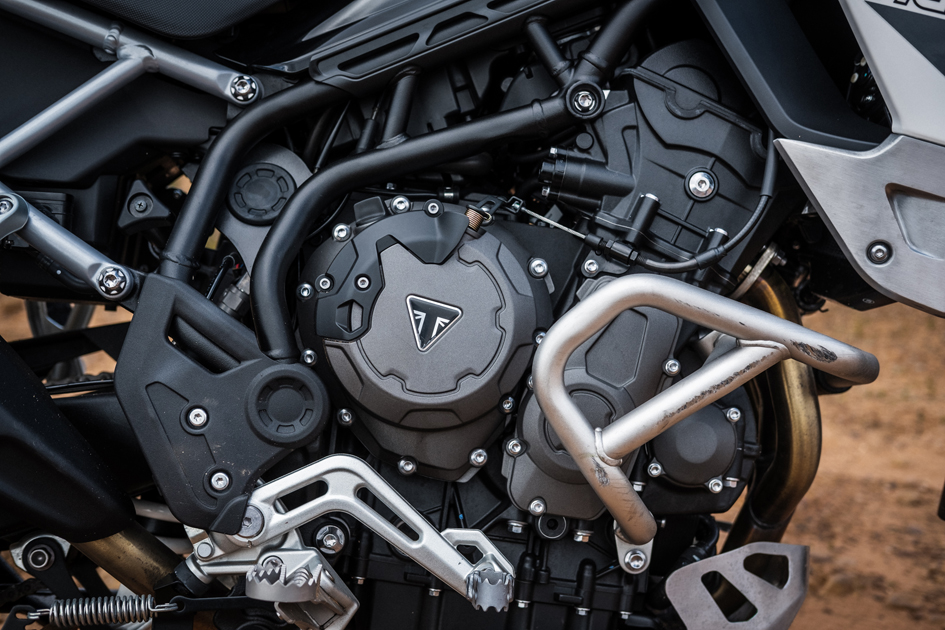 When Dave said that Triumph had "added some braap to the whoop," I thought he'd gone off the deep end. Then I rode the Tiger 900, and it all made sense; there's really no other way to describe it. The Tiger 900 uses a new 'T-plane' crank with a 1,3,2 firing interval, adding a hefty dose of raspiness to the triple's signature peppy nature.
The result is a motor with oodles of character, a great note, and plenty of pull where you need it. That's matched to a new chassis with better handling—thanks in part to a revised centre of gravity (it's moved a hair forward and down), and an overall weight saving.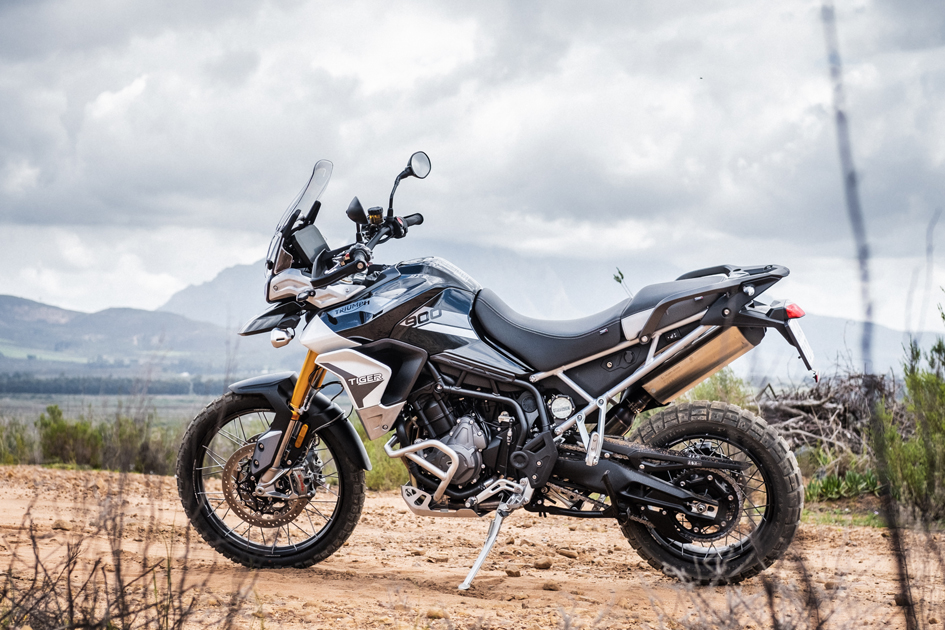 So how does that all translate off-road? Let's break it down…
Power delivery
I have to be honest, the way the Tiger 900 lays down power is kinda flawless. Even though it likes to be revved, there's still plenty of usable power lower down in the range, and the throttle feel is pretty smooth. It's quick on the road and on the dirt, and both the gear ratios and included quick-shifter work a treat.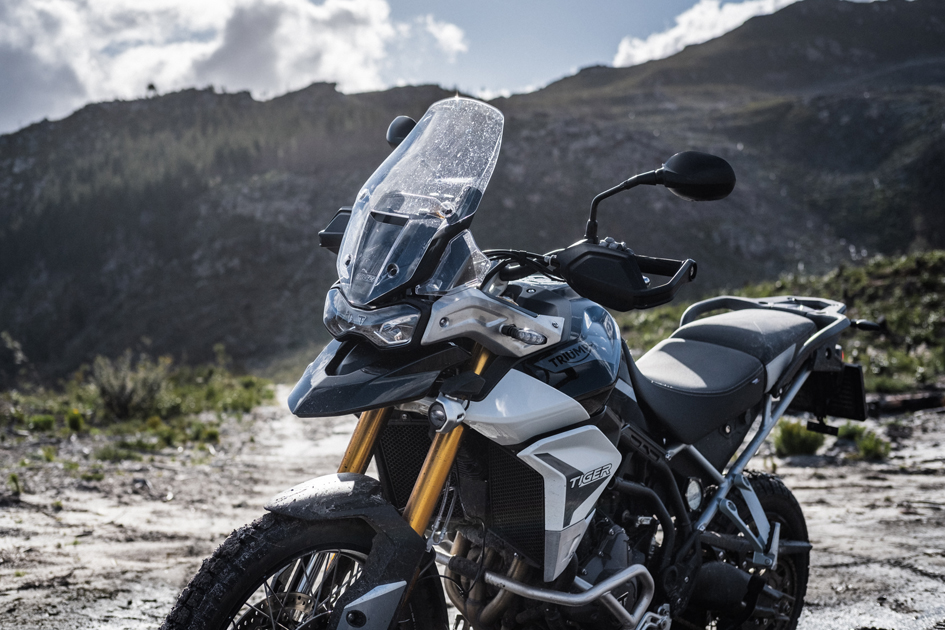 I did manage to stall the bike a couple of times while navigating slow stuff, but there was a little rider error involved there too. For the most part the throttle response is predictable enough, and the gears well-enough spaced, for the motor to be properly usable.
Tech
A massive nod has to go to Triumph's electronic rider aids here too. It comes with features that have become almost commonplace, like traction control and cornering ABS—but it's the built-in rider modes that really shine. The Rain, Road, Sport, Off-Road and Off-Road Pro modes all do what they say on the tin, and there's a 'Rider' mode too, which is programmable.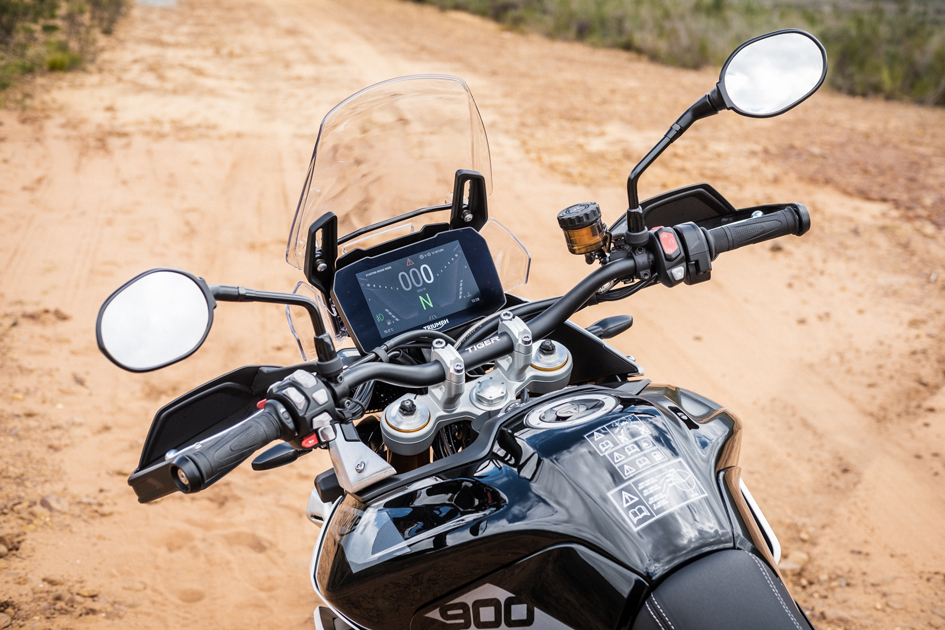 But the clearest example of how far out the park Triumph have knocked the electronics, is when you switch between Off-Road and Off-Road Pro. The 'regular' Off-Road modes includes a little traction control and ABS interference to keep things composed for most scenarios—perfect for most beginner to intermediate riders. Flick it to 'Pro,' and the bike comes alive in a very tangible way, breaking loose with ease and handing you full control.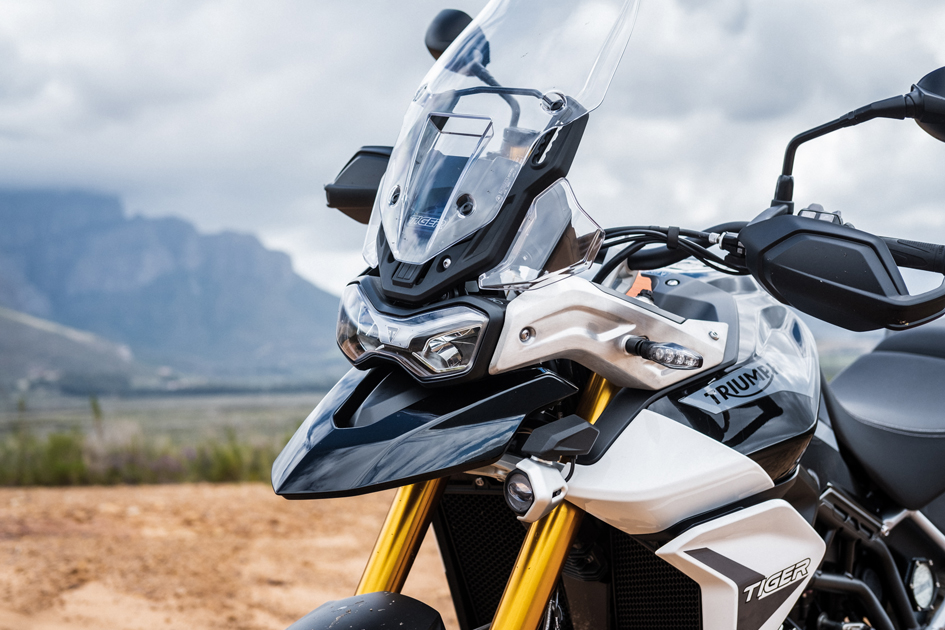 It's a clever trick, because it lets you properly alter the bike's personality at the flick of a button. (Provided you do it at standstill, because any setting that changes the ABS and traction control values can't be switched to while riding.)
Handling
At 201 kilos dry, the Tiger 900's a little heavier than the KTM 790 Adventure R, but it's in the same ballpark the BMW F 850 GS. A sub-200 dry weight would be bananas, but it's no biggie—the Tiger carries itself amazingly well, both on and off-road.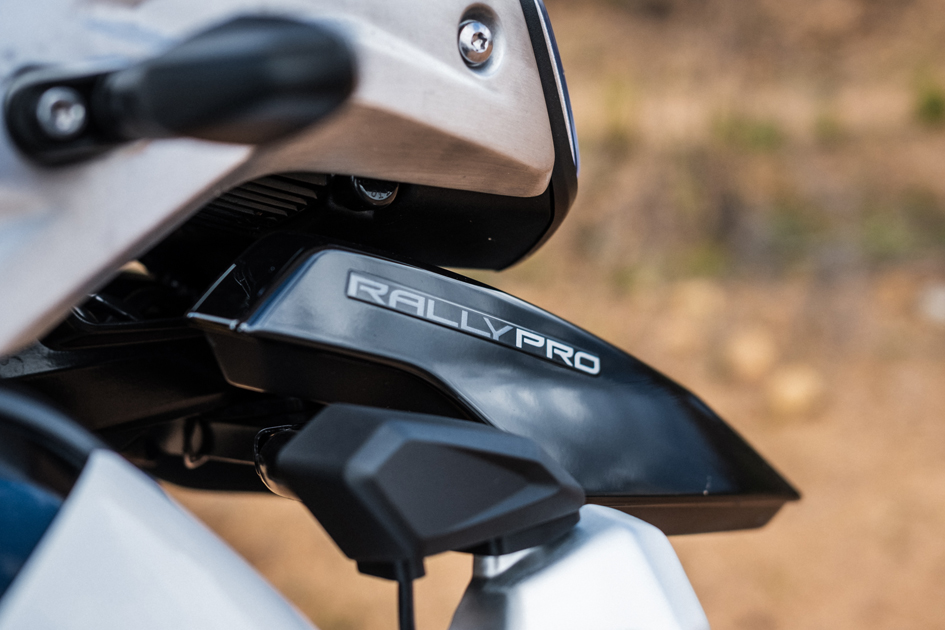 The chassis feels planted on asphalt, and the Tiger holds its line in corners without feeling too vague, despite its longer suspension and bigger front wheel. Take it off-road, and it stays composed and goes where you point it. I traversed everything from hard-packed gravel to loose and rutted tweespoor on the Tiger, and it never once felt unwieldy.
A big thanks to Triumph Cape Town for swapping out the OEM rubber for me too. The stock tyres aren't my favourite for dual-purpose riding, so they fitted a set of highly capable Pirelli Scorpion Rally STRs. The Tiger's specced with a 21" front wheel to help it roll over stuff, and both wheels are spoked tubeless units, which is useful.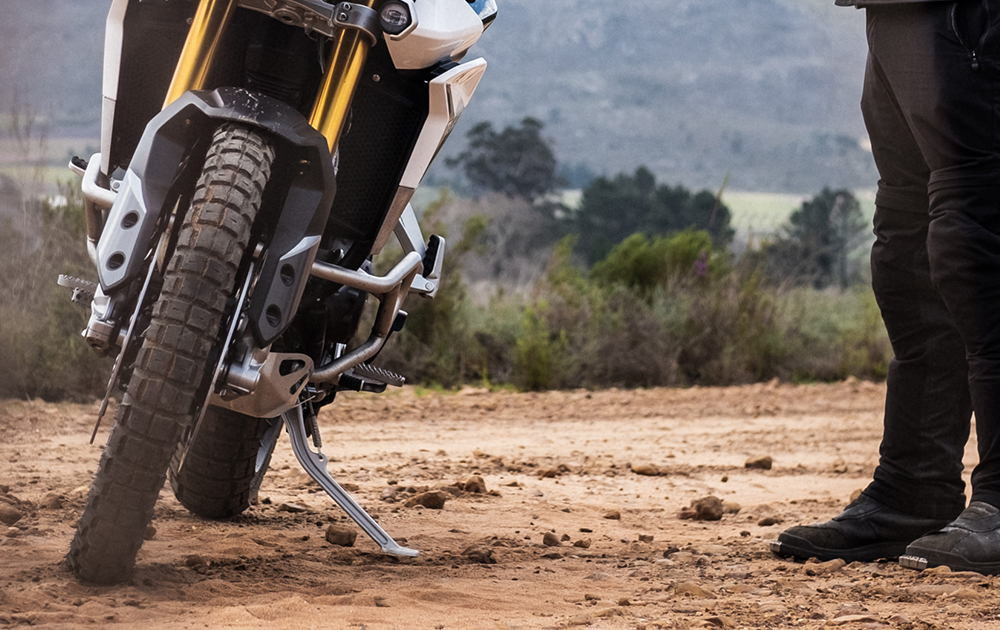 As for the brakes, the Tiger's twin front Brembo Stylema calipers and 320 mm discs never once felt outgunned
Suspension
The Tiger's suspension added to the ride quality too. It comes with Showa units at both ends; 45 mm upside-down forks with preload, rebound and compression adjustment, and a rear shock with preload and rebound settings. Travel is a handy 240 mm and 230 mm, front and back.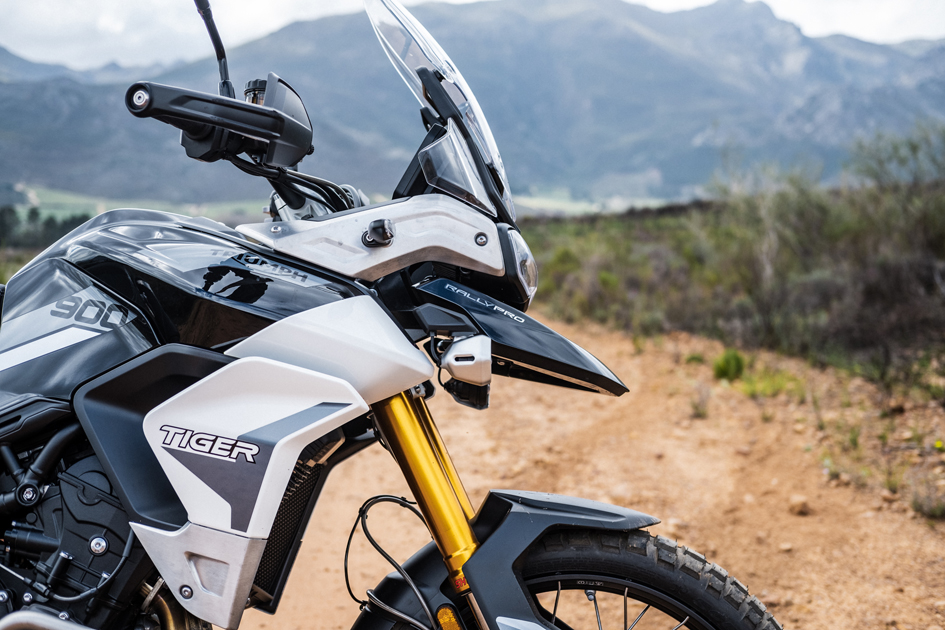 I didn't get around to fiddling with the settings, but I didn't need to either—the Tiger's suspension feels plush and compliant, straight out the box. Even when I hit a puddle that was really a small donga with water in it, the bike took the knock without losing its composure. I did everything but jump the thing, and never had to contend with rattles or bottom-outs.
Ergonomics
The Tiger 900's layout works for the most part, but I have gripes, starting with the panels around the 20 l fuel tank. The Tiger's overall aesthetic is muscular and sculpted, tapering down towards the seat with a pair of cutaways for your knees. But those didn't quite match up for me, meaning that my knees were constantly coming in contact with layers of plastic that I wished weren't there.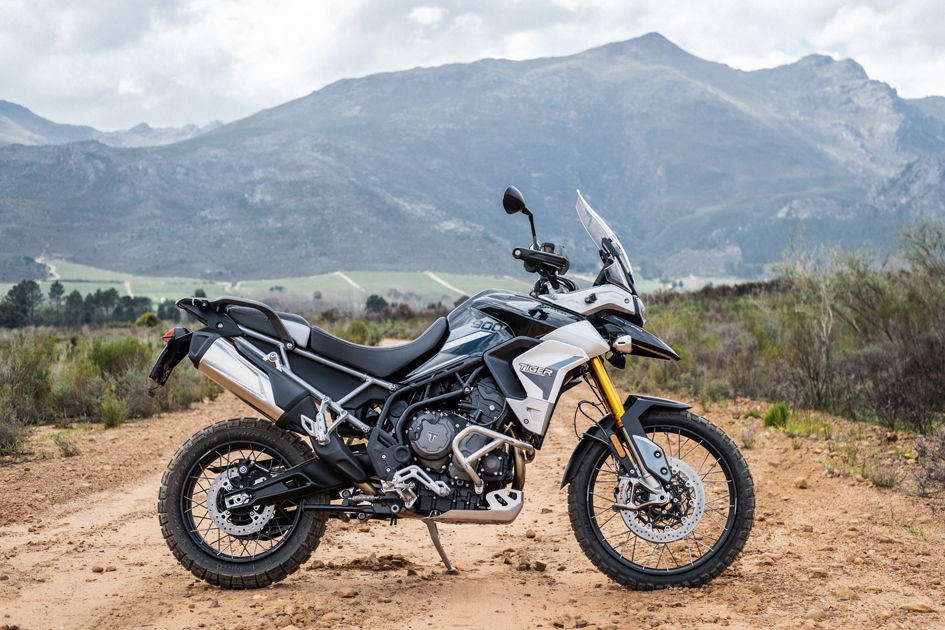 Triumph gets bonus points for wide, serrated foot pegs, and a great rider triangle while in the standing attack position. But I would have liked the bars just a bit closer to me while seated.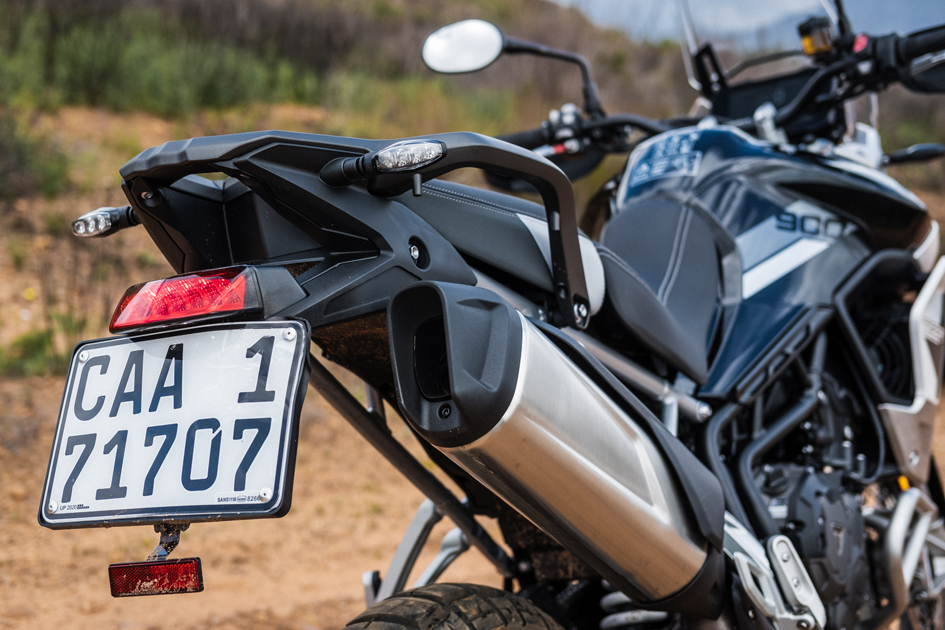 The seat itself is comfy enough, and it took a good 200 km before I started squirming. It's also adjustable between 850 and 870 mm, using Triumph's usual easy-to-use system. At 1.86 m tall most screens are useless for me, but Triumph's height-adjustable unit actually works fairly well, even if its four-position adjustment system is a little clunky to use.
Creature comforts
Despite its off-road-biased name, the Tiger 900 Rally Pro comes with a host of touring-specific features. You get heated grips and seats (rider and passenger), cruise control, and full LED lighting, including a pair of fog lights. There's also a compartment under the seat that's just big enough for a smartphone, with a USB charge port.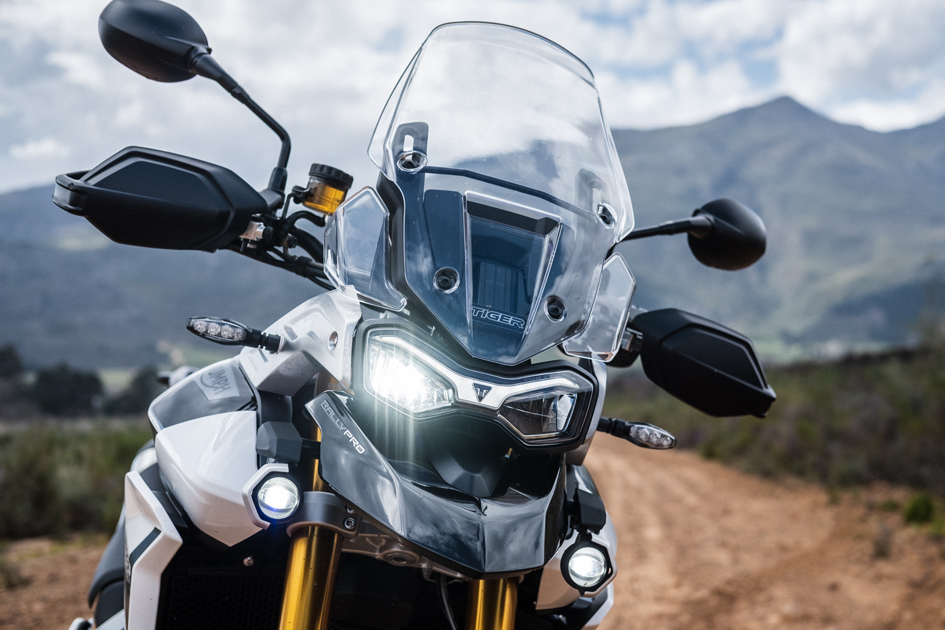 The Tiger 900's 7" TFT display is super-clear and packed with info, including details like tyre pressure, fuel level and range, ambient temperature and more.
You can flick between four different layouts and four different colour schemes, which is actually more gimmicky than it is useful. Those options occupy the same space as things like the trip meter, so you often need to scroll a lot to get to the important stuff. Configuration is a nice touch… but I would have preferred if those options were buried in the bike's deeper menus, rather than put up front.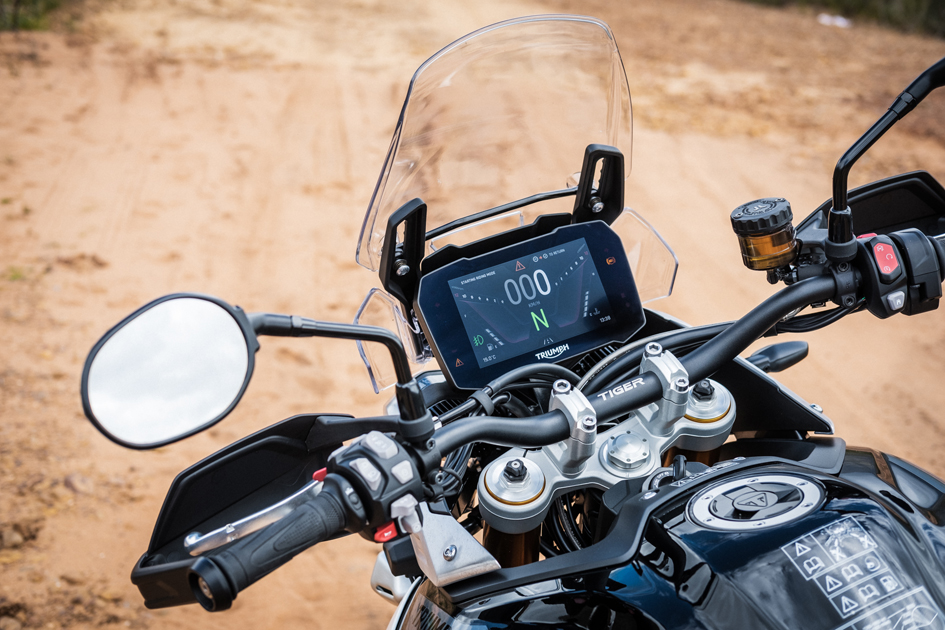 There are also day and night modes, and the TFT display can interface with Triumph's 'My Triumph' connectivity app. It lets you hook up your Bluetooth helmet comms to run call and media functions on screen, and it has a turn-by-turn navigation feature. The app can be a little counter-intuitive at first, and the navigation could be snappier, but the ability to get where you're going without having to buy a GPS is a plus.
I also had the tyre pressure sensor throw out erroneous warnings at me, but that's hopefully something that a software flash would fix.
Build quality
Any serious adventure rider is sure to be hard on their bike, but the Triumph Tiger 900 Rally Pro looks like it'll hold up. It's a good looking motorcycle, but it's also put together well. The mostly plastic bodywork is complemented by a few nice metal details, and this particular model comes with crash bars and a bash plate.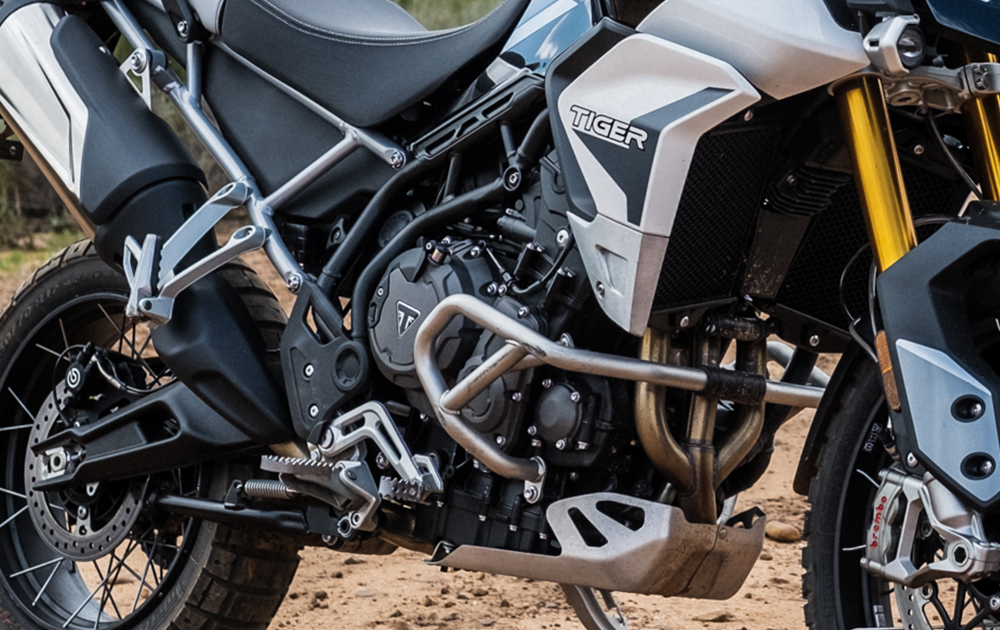 Triumph have also made the passenger pegs removable, which is good news for anyone who wants to trim their bike down for serious off-road jaunts. It also means there's less chance of damaging the subframe if you bin it.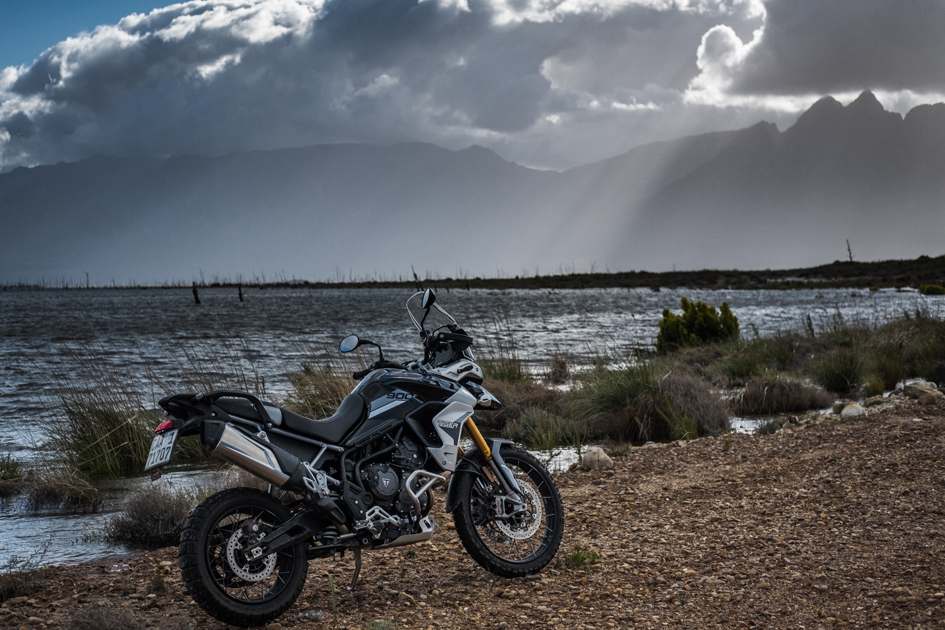 I did find one niggle, and it's with the bundle of hoses and cables that run to the front wheel. The plastic clips that keep them all together are flimsy, and I had to clip at least one wire back into place. It seems petty, but renegade cabling is the last thing you want while bundu bashing—so you can bet I'd be reaching for the cable ties if I had a Tiger in the garage.
Questions
The Tiger 900 Rally Pro is priced at R229,000, R14,000 more than the GT Pro. So if you're in the market for a Tiger, that's the decision you'll need to make: a tourer that can handle some dirt, or a pukka dual-sport machine. Because the Tiger 900 Rally Pro is possibly one of the best mid-sized adventure bikes on the market right now.
For more information visit: www.triumph-motorcycles.co.za