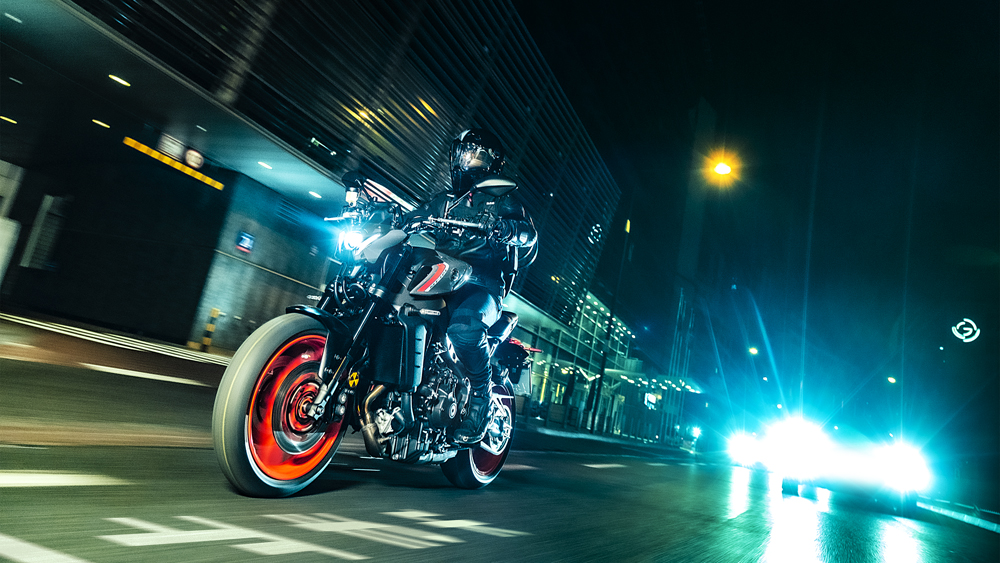 Yamaha entered the 'hyper naked' market with their quick and agile MT-09 back in 2013. Aggressively styled and relatively affordable, it was a runaway success—particularly among younger riders. Hooliganism aside, its three-cylinder 'crossplane' motor also made it the ultimate do-it-all machine, capturing the very essence of motorcycling, and faithfully representing Yamaha's 'Masters of Torque' philosophy.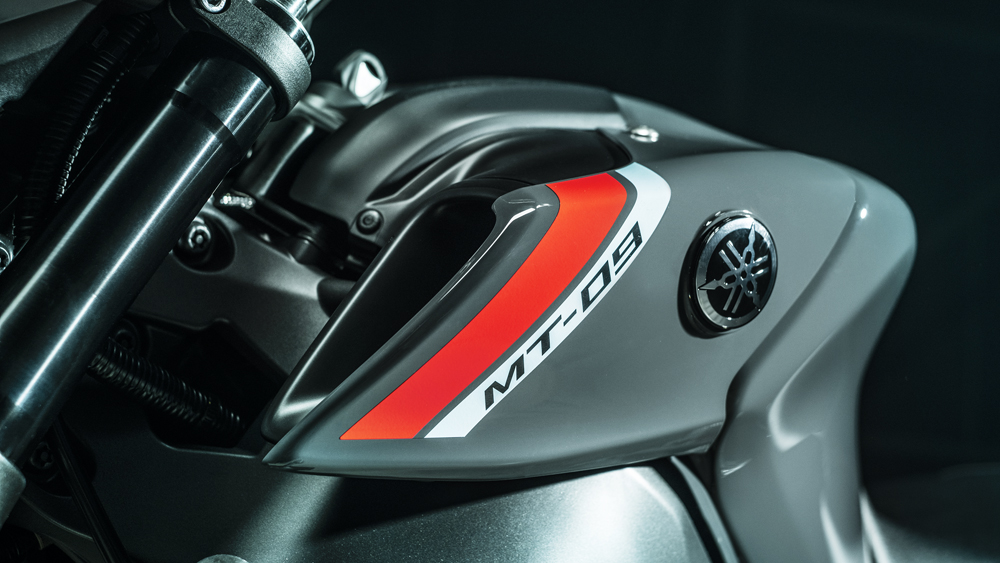 Now, the 2021 Yamaha MT-09 brings even more to the table with a class-leading spec and an uber-cool redesign. I myself own a first-gen (2015-model) MT-09, so I've wondered how the third-gen will stack up against its predecessors. But this is no simple update; Yamaha went back to the drawing board and listened to rider feedback, resulting in a brand new MT-09 with a host of firsts.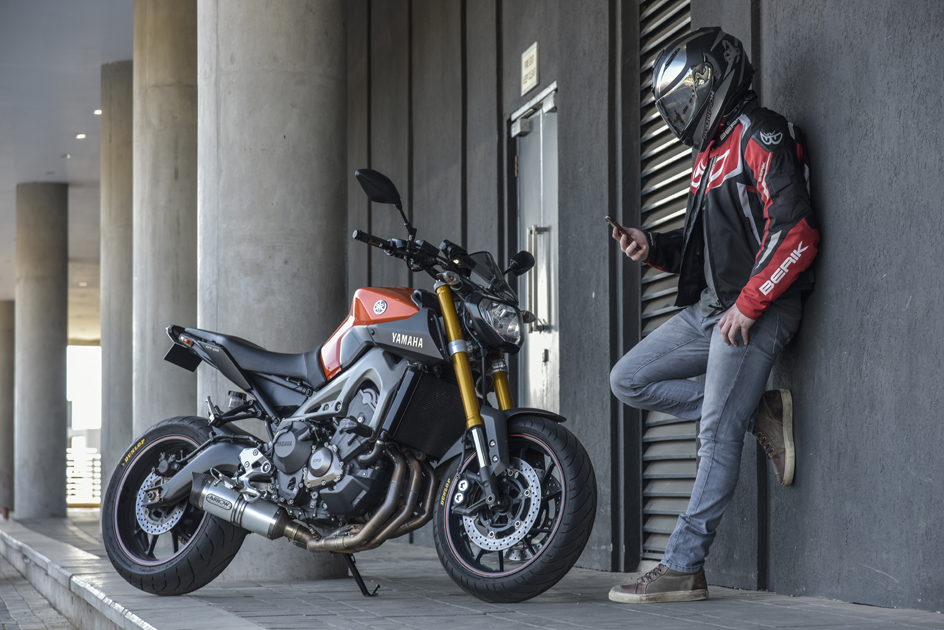 Major updates include a new motor, a Deltabox chassis and a new swing arm, along with lighter wheels and a whole host of upgraded tech. The 2021 MT-09 borrows the YZF-R1's six-axis IMU (that means 'inertia measurement unit'), which means it now has lean-sensitive rider aids. There's also a 3.5" TFT display, a new ride-by-wire throttle, a quick-shifter, a revised intake and, finally, the ability to interface with Yamaha's MyRide app.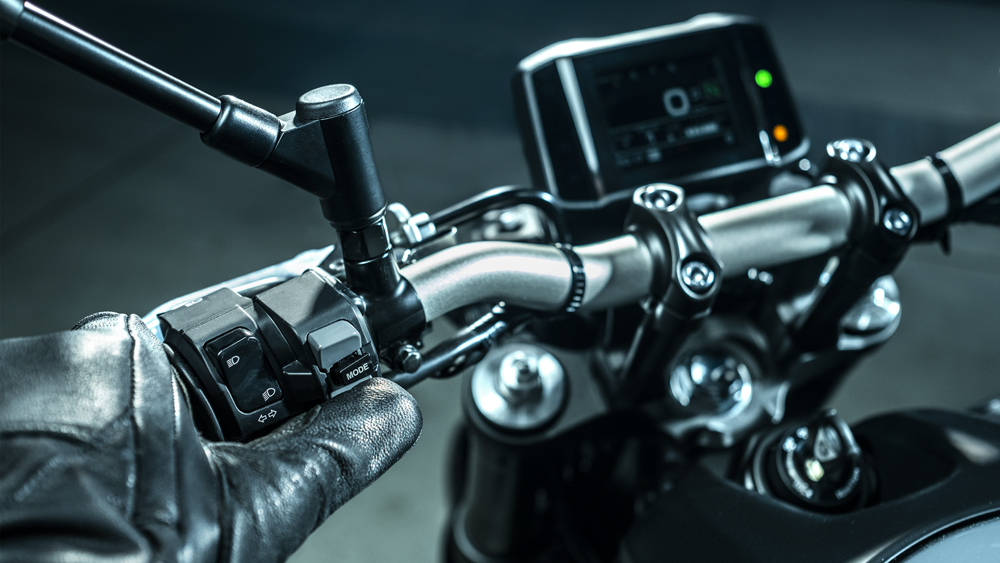 The revised design still conveys the MT range's 'Dark Side of Japan' DNA, but with a refined appearance and build quality. It doesn't appear different at all at first glance, but let it sink in for a while, and you'll notice a lot of subtle changes. For one, the new frame's 'Crystal Graphite' colour highlights the material qualities of the mechanical parts—and that's where you start to notice the overall refinement.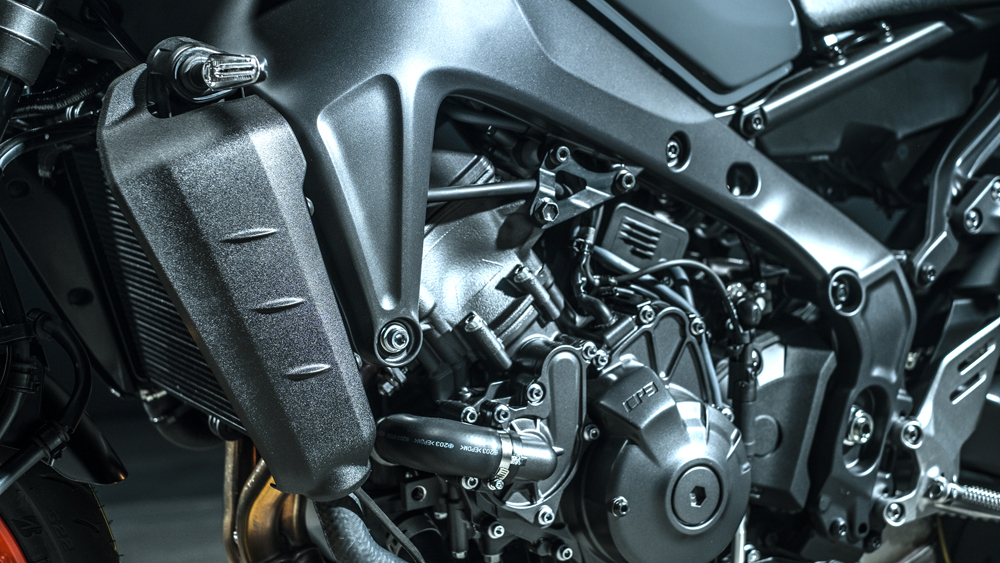 Small details like the subframe tubing (a die-cast aluminium unit that's 1.5 kilos lighter) and side covers make a massive difference to the overall look. But I find myself in a love-hate relationship with the new headlight assembly. The combo of two snake-like LEDs and a Minion-eqsue 'eyeball' in the middle looks very cool, but the big gap to the mudguard, that exposes the radiator, feels dinky.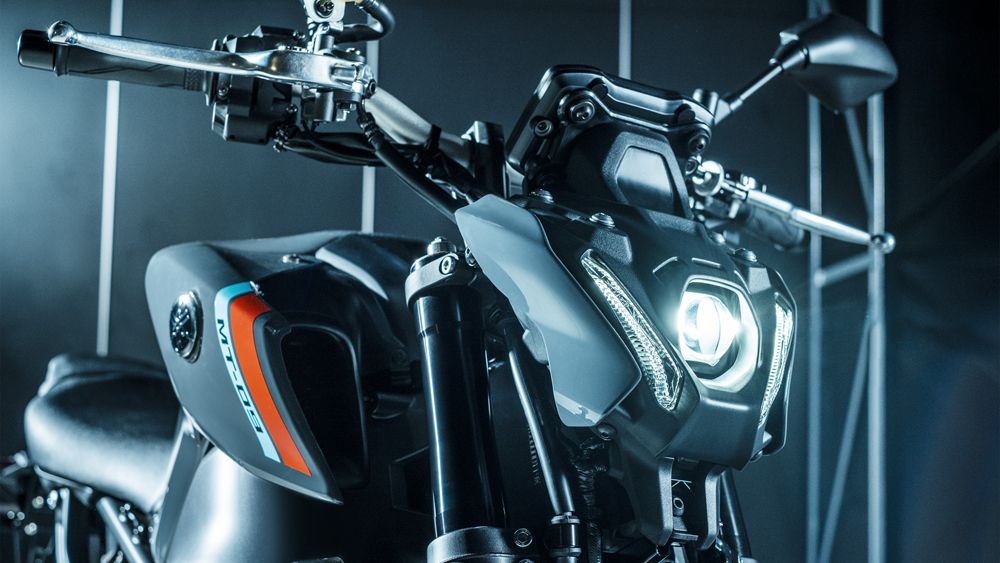 Yamaha are retiring the faithful, eight-year-old CP3 motor for 2021, and bumping the MT-09s capacity by 42 cc to a total 899 cc. That means more power, more torque and more wheelies. Err, I mean 'more fun.' Yamaha got this right by redesigning and virtually reengineering every major component, including the pistons, connecting rods, camshafts and crankcases. That's also led to a 1.7 kg weight saving, even with the nasty, two-stroke-looking Euro5 pipe. And Yamaha have finally included an up and down quick-shifter, too.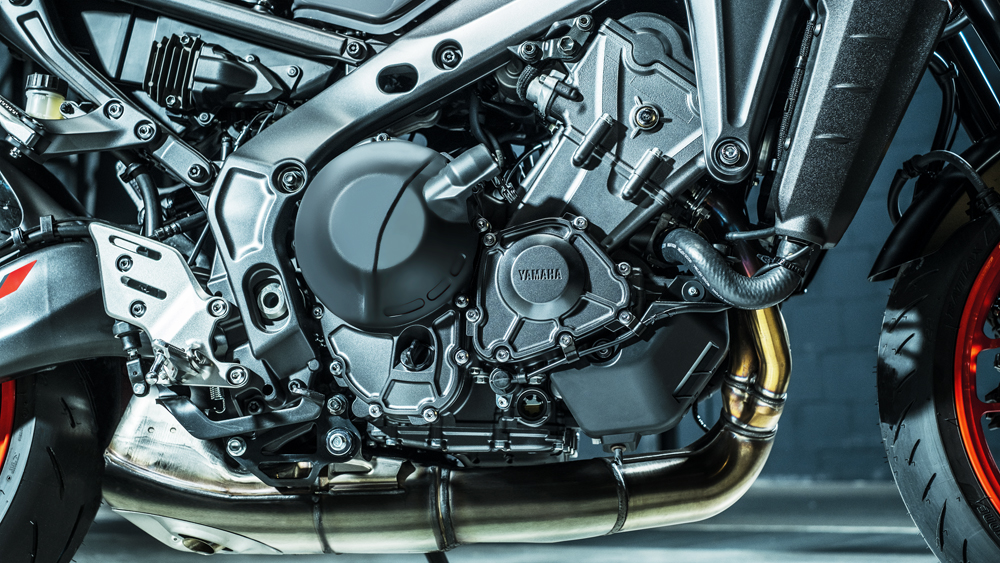 Before you start doing backflips, I must warn you: the 42 cc increase doesn't get you much needed horses. It's only a 3.9 hp bump, up to 117 hp at 10,000 rpm. What it does produce, is a higher torque output of 93 Nm at 7,000 rpm. That's 11 Nm more than before, at a full 1,500 rpm lower down, and the MT-09's first two gears are longer too. What this essentially translates to, is a more usable and enjoyable performer for everyday riding conditions—fast or slow, wet or dry.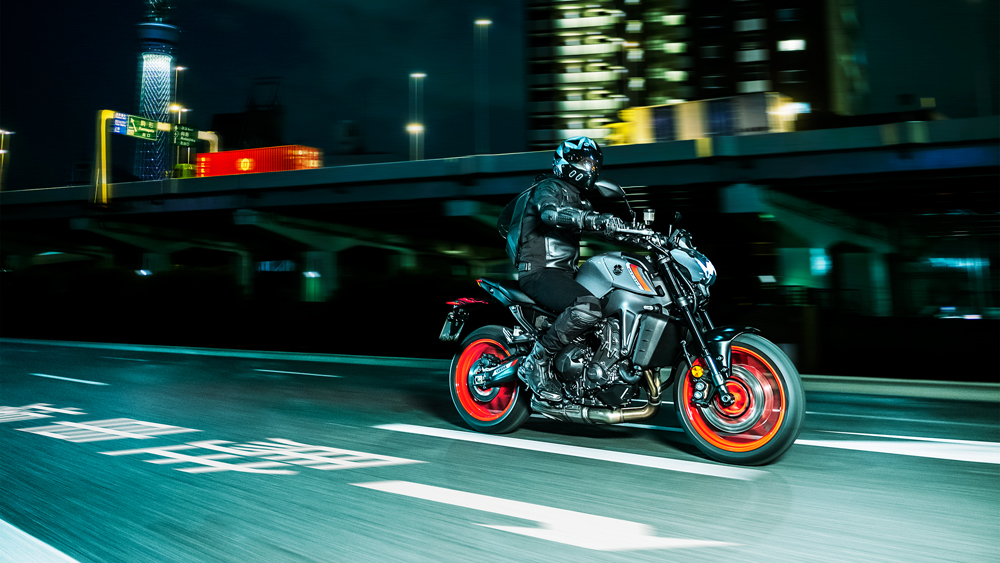 Yamaha also decided to produce a new, and extremely light and strong, aluminium frame and swingarm for the 2021 MT-09. The die-cast Deltabox chassis increases agility, ups stability by 50 percent and lightens the load by 2.3 kg, compared to the previous structure.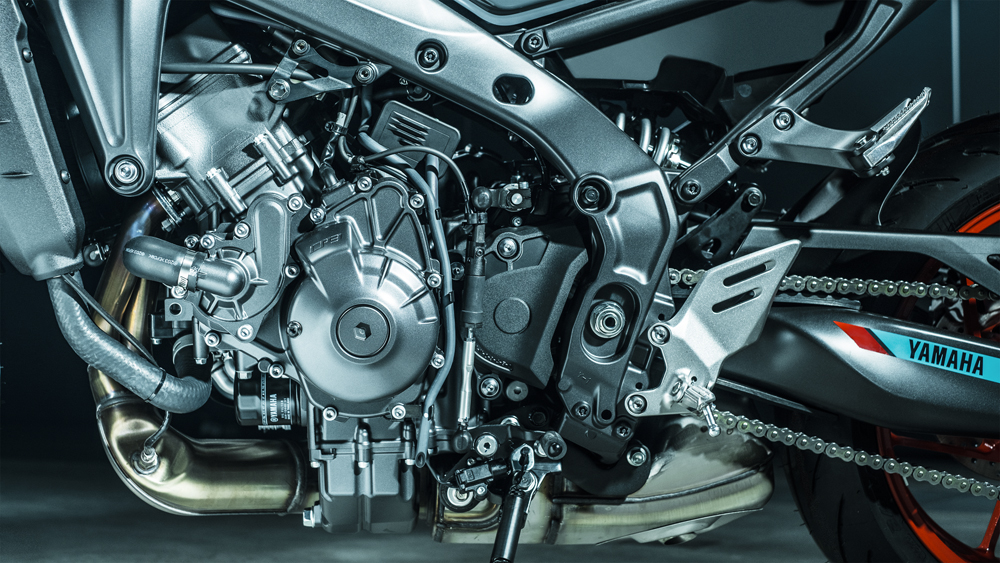 To match the more compact frame and shorter, fully adjustable KYB front forks, the steering head position has been lowered by 30 mm, increasing front-end grip and feedback when cornering. Yamaha have moved away from the old banana-shaped swingarm to the new 250 g lighter aluminium unit. This reduces unsprung weight, complements the revised balance of the new frame and works hand in and with the new adjustable KYB rear shock.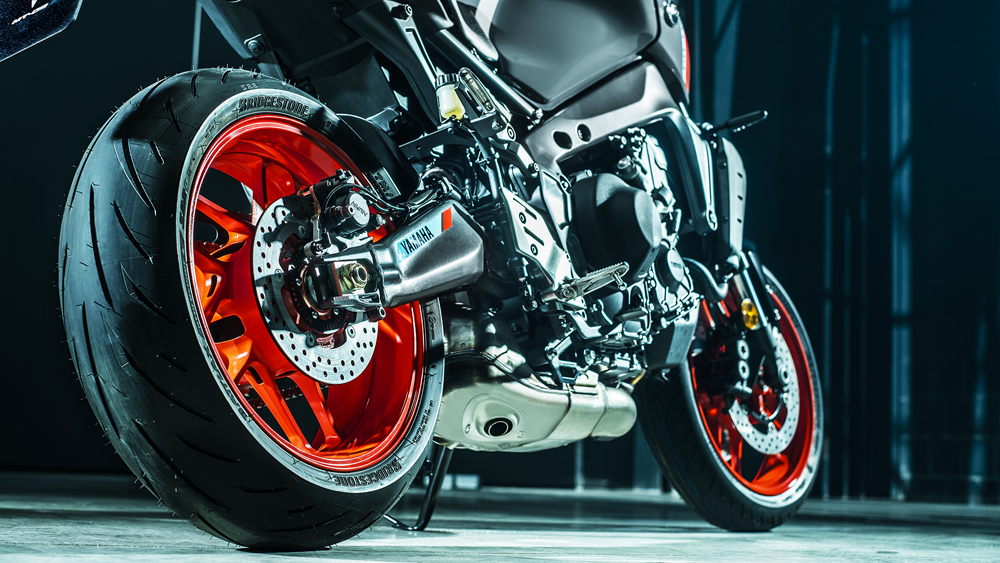 Yamaha have loaded the MT with the most sophisticated pieces of intelligent electronics they have on offer. This is all thanks to the same 6-axis IMU found on the YZF-R1. It constantly measures acceleration in all directions, yaw, and angular velocity, in order to send data in real-time to the ECU which controls the electronic rider aids. The array of rider aids includes lean-sensitive traction control system, slide control system, front wheel lift control system and brake control system.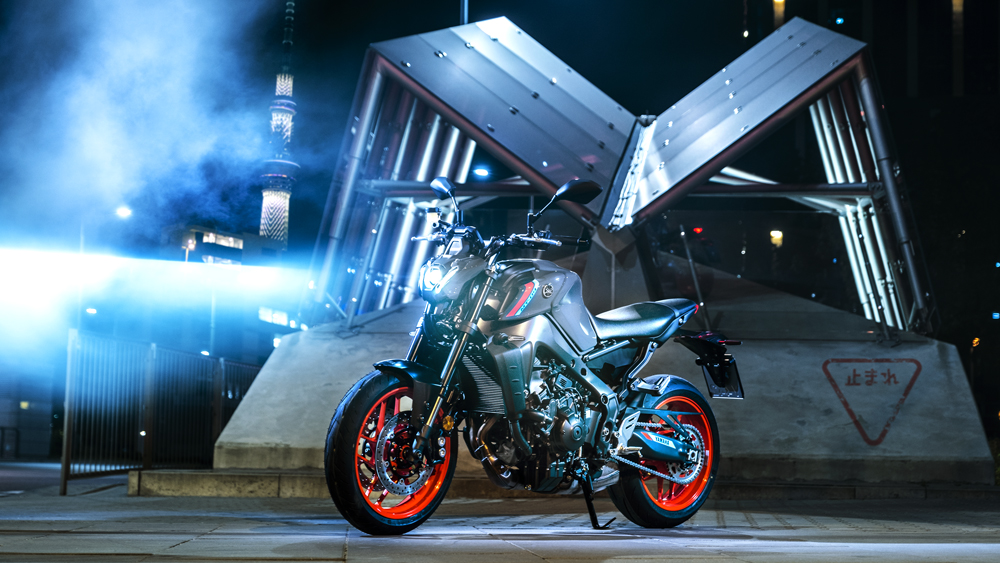 All the above rider aids can be seen on the new full-colour 3.5-inch TFT display and adjusted on the handlebar-mounted switchgear. On the TFT display, you'll also see a bar-type tachometer that changes colour as rpm rises and falls. The display also includes a clock, gearshift indicator, and water and air temperature, and riders can switch between displays depending on their mood.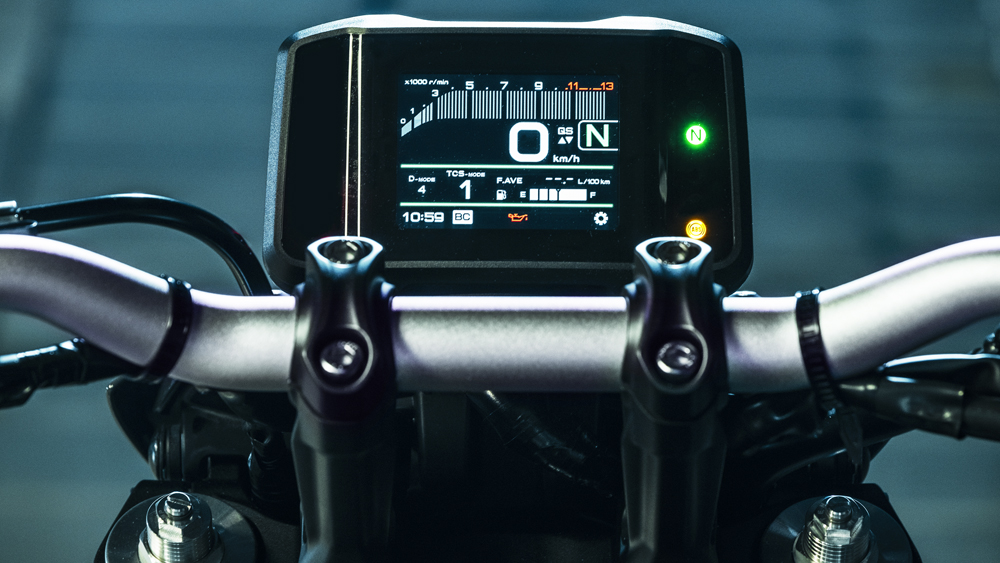 There's no hiding it, I love the Yamaha MyRide app and I've grown used to using it on the few bikes that have come equipped with it. So I'm happy that Yamaha have equipped the MT-09 with app connectivity. The app allows you to track your rides, add pictures to trips which can be shared on social media, and show you your top speed, average speed, acceleration and lean angle, to compare with your buds.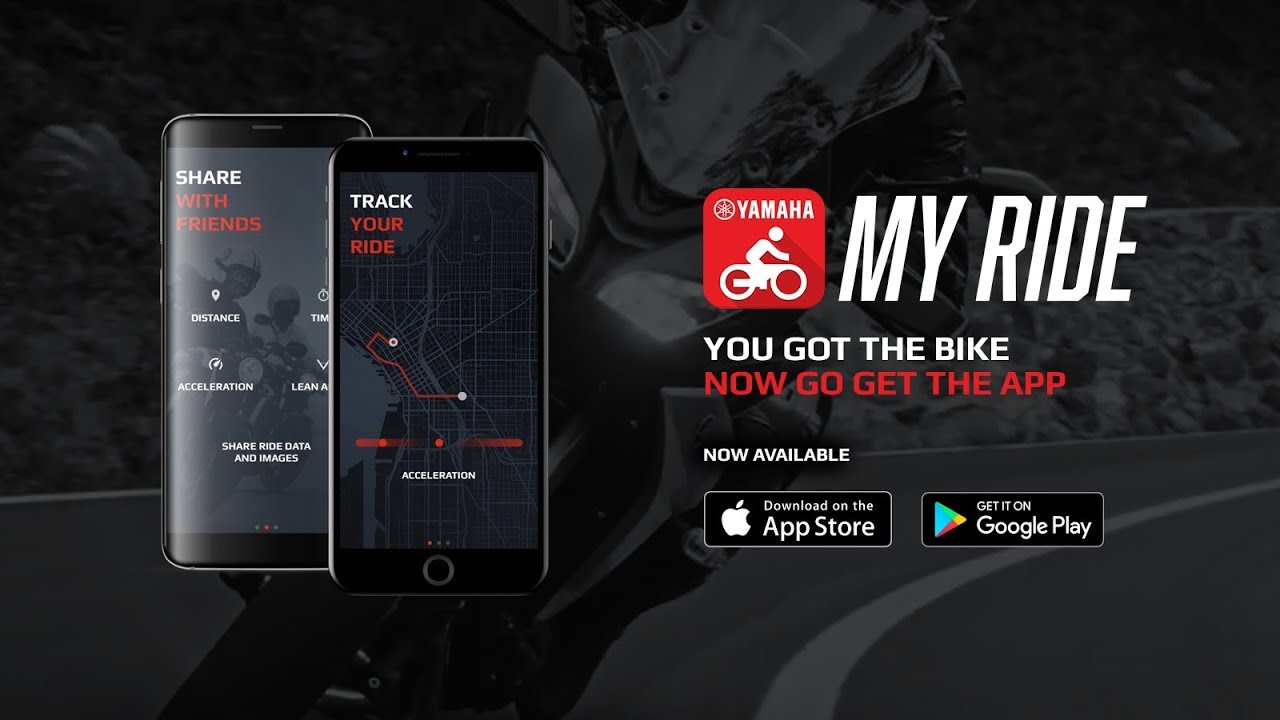 This bad boy has some serious stoppers, too. Yamaha have equipped the MT with YZF-R1 brakes, with a Nissin radial master cylinder. Supersport-class technology, combined with lean-sensitive ABS and lightweight spin-forged wheels, provides a more linear supply of hydraulic pressure to the dual front disc brakes for excellent control.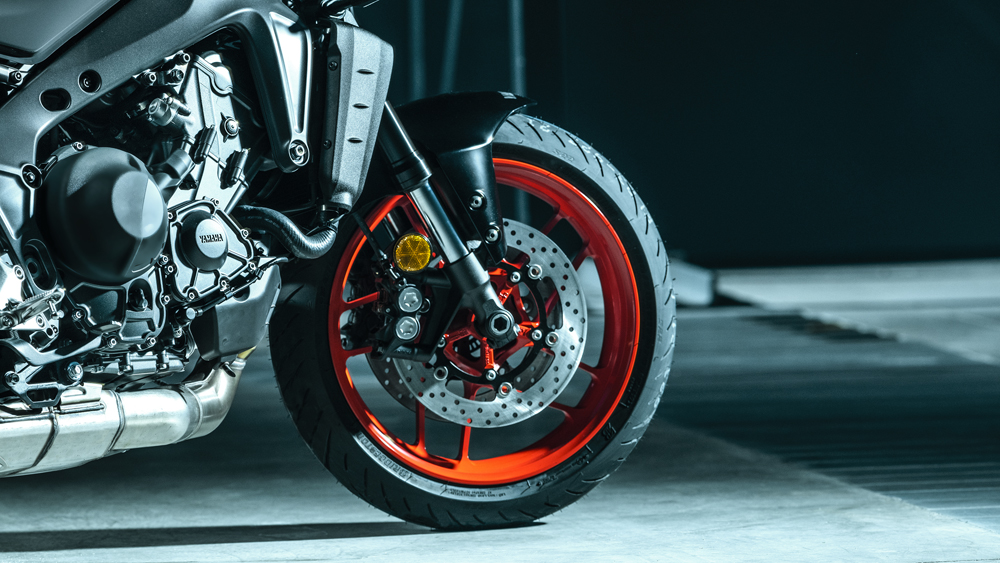 The new MT-09 will be available overseas in three colours: Storm Fluo, Icon Blue and Tech Black. South Africa is likely to only bring in the Icon Blue, and hopefully the Storm Fluo too, as I believe that's the only colour worth having. There's no information on pricing or availability yet, but we can pretty much see the MT-09 pricing close to the KTM 890 Duke R, Triumph Street Triple RS and Kawasaki Z900.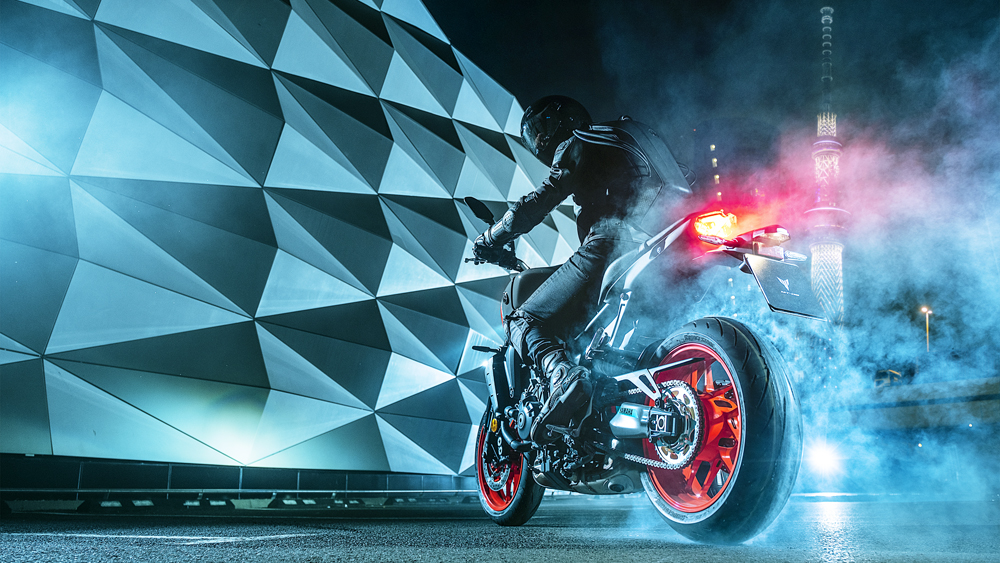 In my honest opinion, I believe Yamaha have knocked the new MT-09 out of the park, by keeping the key characteristics of the MT range. At the same time, they've created a next-generation hyper naked that visually expresses the machine's defining qualities: its aggressive looks, torque, freedom, and agility.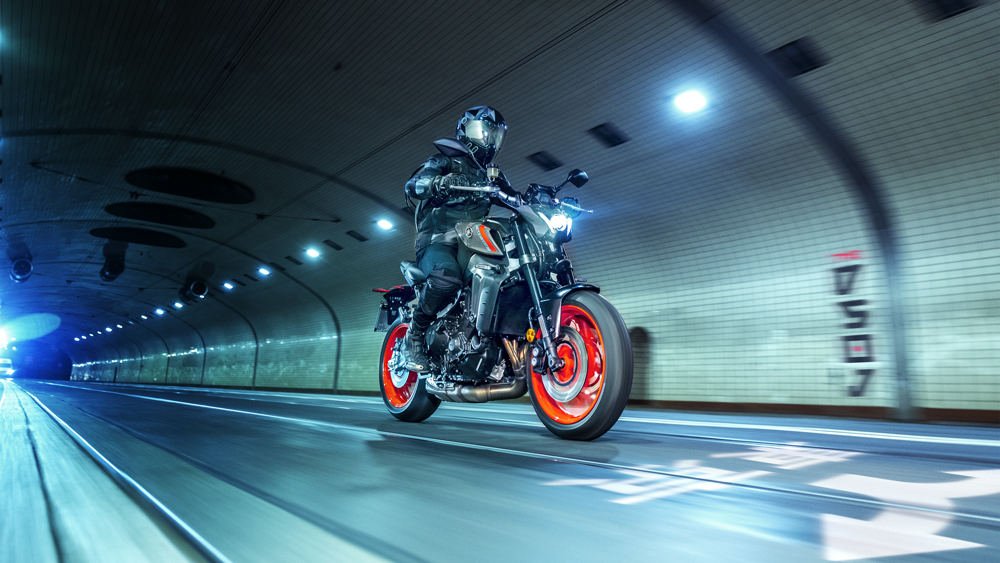 As a happy MT-09 owner, I literally can't wait to ride one. And if it rides as well as it looks, I may have to make some space in my garage soon.