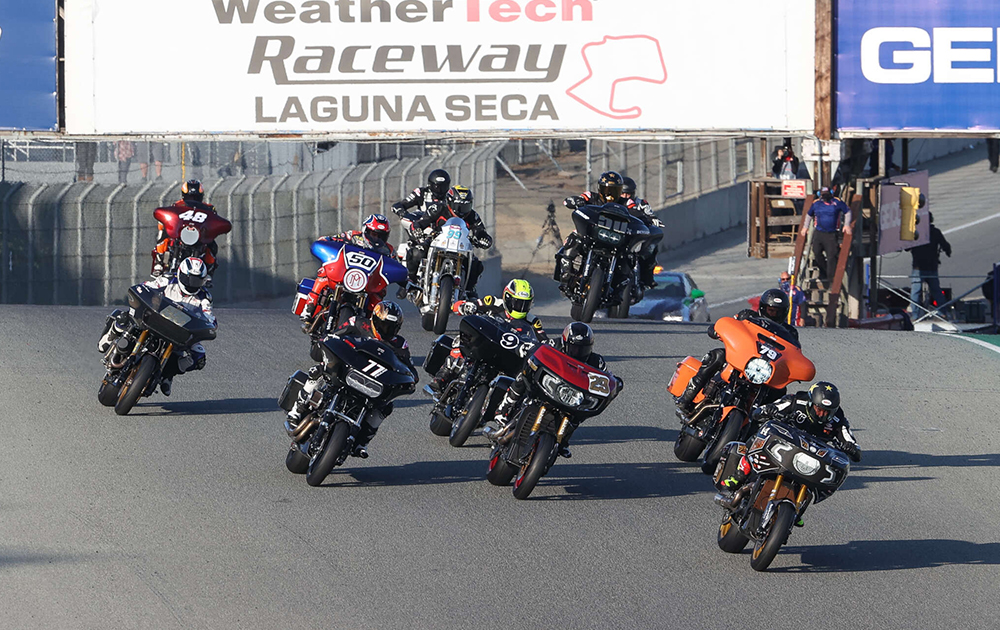 Riding big, heavy cruisers through a mountain pass with sparks showering from the footpegs has a weird type of appeal. You have to really be considered in your approach. Long wheelbase motorcycles, with raked-out front ends, are the 'Supertankers' of the motorcycle world. Typically ponderous and slow, they take an age to turn. Factor in their lack of anything resembling ground clearance and you have a real challenge on your hands.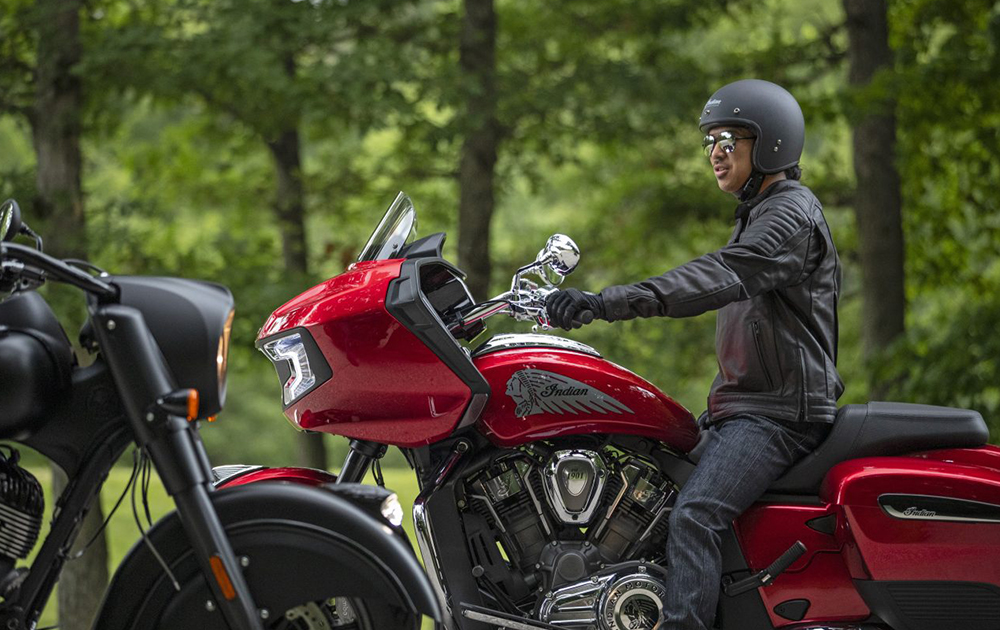 So to suggest that they would not make a good platform for a race bike would be stating the obvious. But here's the thing, a lot of guys who were sportbike riders in their youth mellow out with age and get there riding kicks in a different way.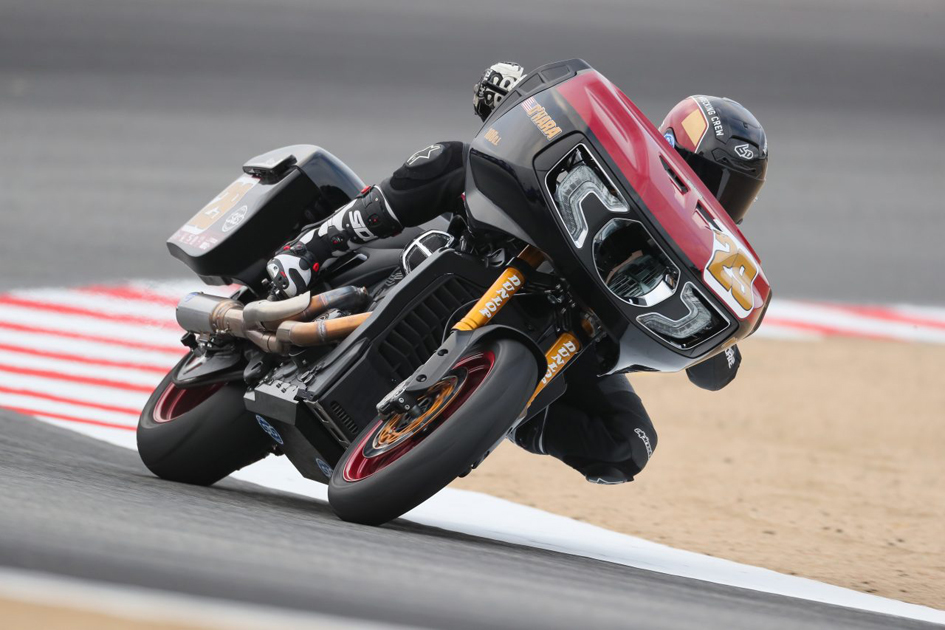 Packing their kit and hitting the road with a big V-twin is another two-wheeled way of getting away from it all. Hit the canyons and frustration mounts. In the deep recesses of their minds, there is still a racer trying to get out. Your Bagger, (the name given to big cruisers with panniers and a wind deflecting fairing) very quickly reminds you that it is not an R1 if you start riding enthusiastically. This got someone thinking. Would it be possible to modify a Bagger to make it work in the twisties? Hell, why not even race them? The rest, as they say, is history.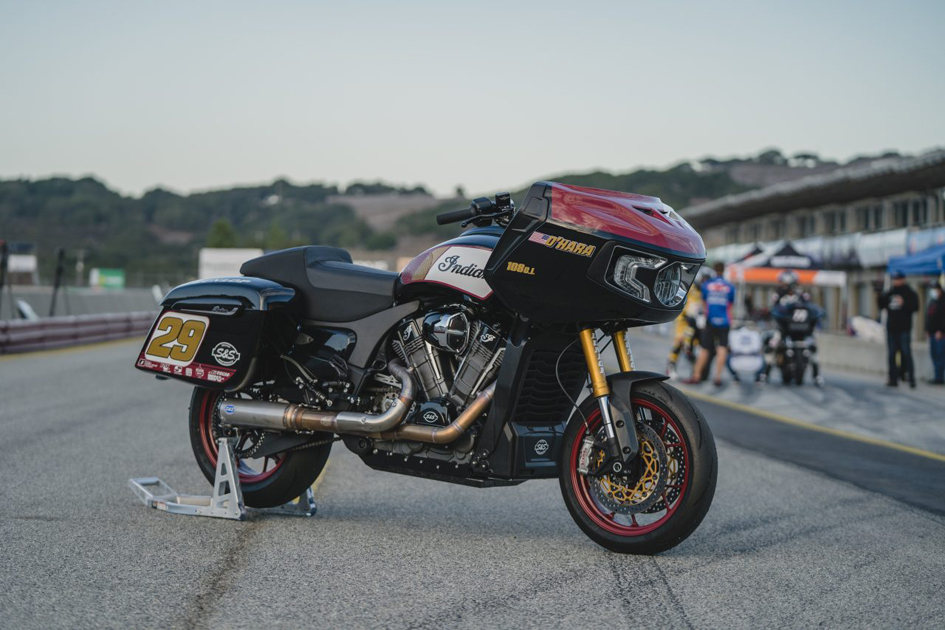 The word went out and any number of guys bought into the idea. How cool a challenge is that? Roland Sands, the custom bike builder immediately started to look at his own bagger in a whole new way. Terry Vance, from Vance and Hines, started plotting and scheming too. Clearly, Harley-Davidson was keen, so inevitably Indian wanted to renew the age-old race rivalry too. Within no time at all, there were at least a dozen commitments to a 'King of the Baggers' race to be held at Laguna Seca, organised by Drag Specialties as part of a Moto America race weekend.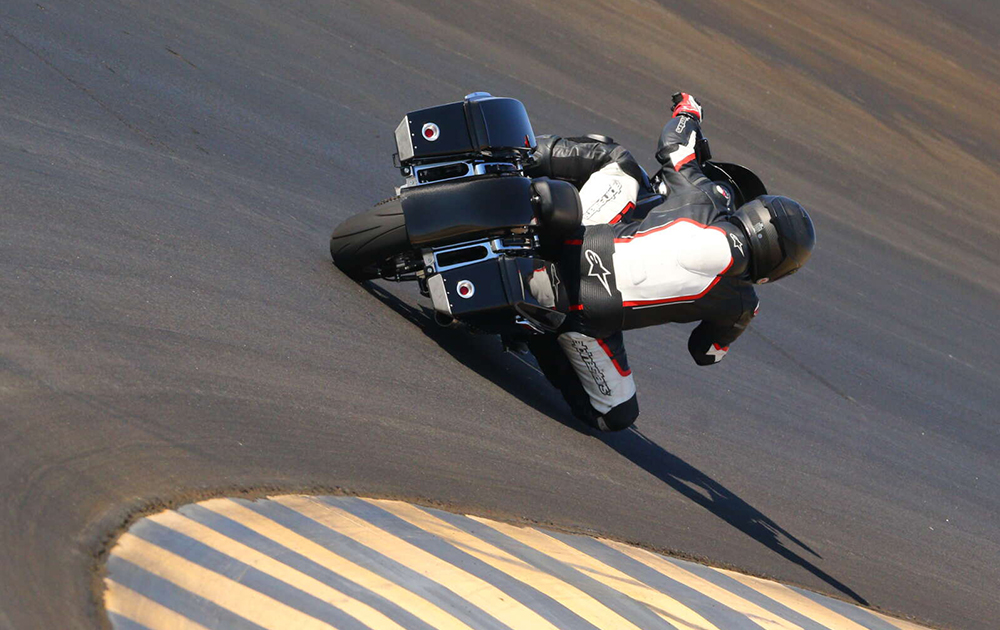 Oh my soul, imagine for a moment a bunch of booming Baggers wallowing and scraping through the 'Corkscrew'?. A race of this nature, that captures the imagination of a nation of 'Bagger' riders, is a sponsors dream. Roland Sands Designs, Vance and Hines, S&S and both Harley and Indian bought into the idea.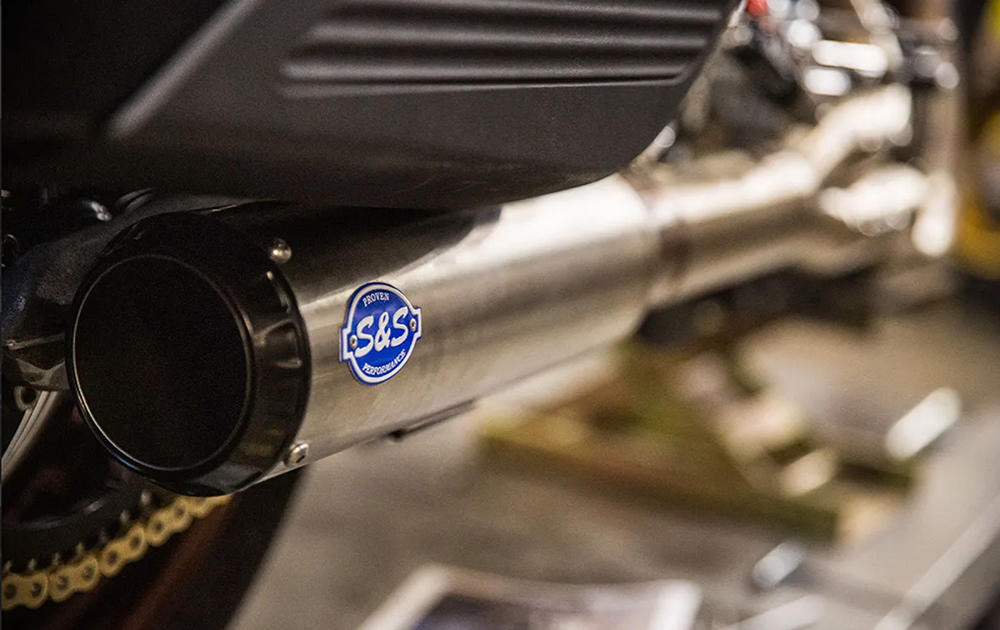 So who would ride these improbable beasts? The who's who of American road racing, that's who! Ben Bostrum, Frankie Garcia, Hayden Gillim, Tyler O'Hara, Josh Herrin, Travis Wyman, Cory West and the odd 'privateer' like Woolie Woolaway, all clamoured for a ride. Bike builders stripped the Hogs and started to get their heads around getting these behemoths into race trim.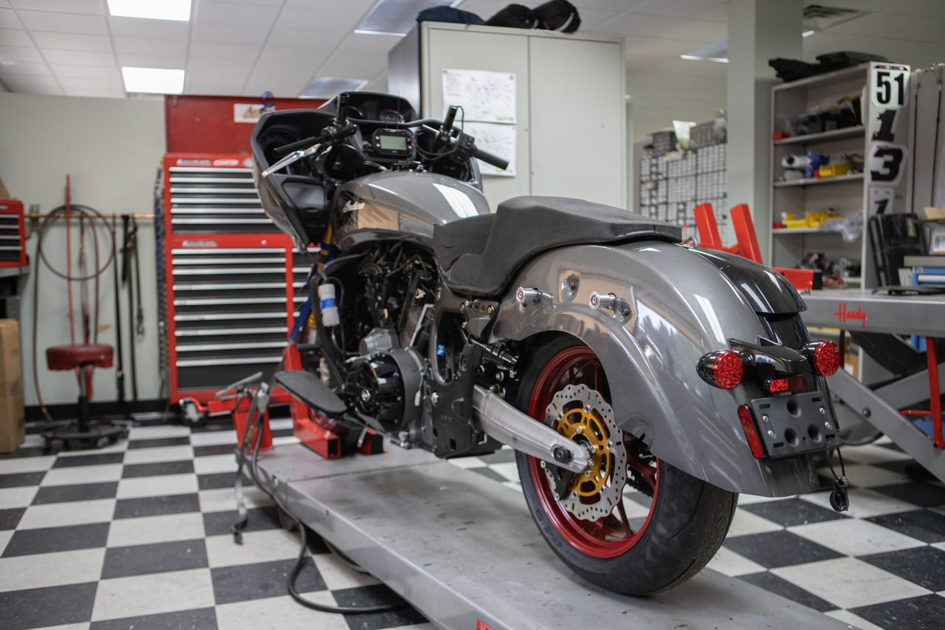 Weight reduction was a massive issue. The bikes retained their shape, but fairings and bags were moulded in Carbon fibre and steel bits got recreated in alloy. Fox even built bespoke shocks to lift the rear end. Front forks went upside-down and huge brakes got bolted on. Nip and tuck was the order of the day.
When race day dawned the excitement around the circuit was palpable. Bikes and riders had blown people away with their speed and riding skills displayed during practice. Both Harleys and Indians were hitting around 210 kph down the straight and posting astounding lap times.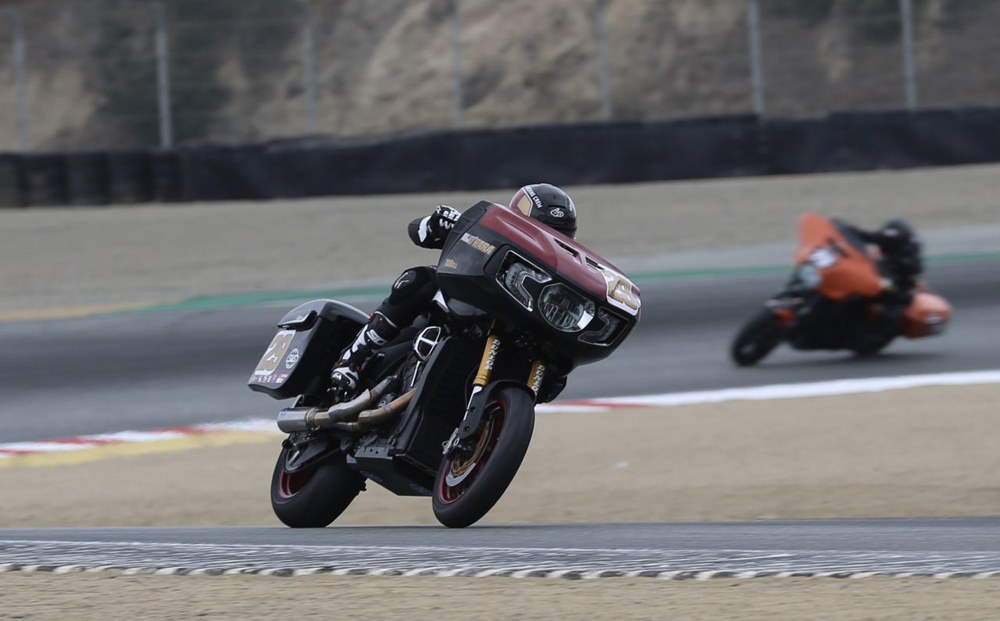 The water-cooled Indians seemed to have a smidgen more punch out the bends with the Harleys a tad faster down the straights. One thing was clear. It was going to be one hell of a race.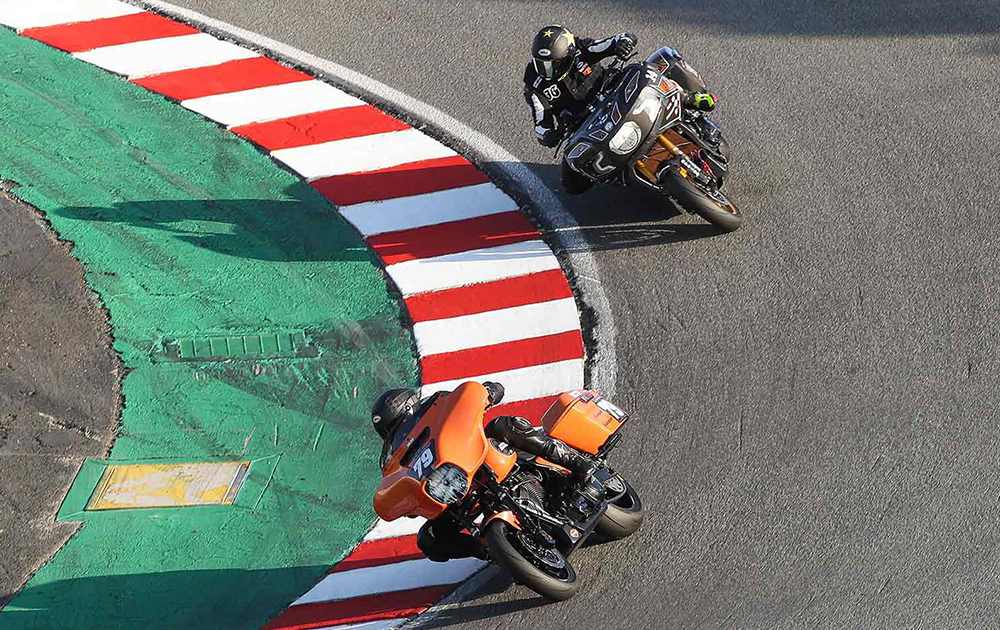 Tyler O'Hara led off the line on his Indian Challenger, with Hayden Gillim on the best looking bike in the field, an orange H-D Street Glide, in hot pursuit. Tyler out braked himself and ran onto the dirt a lap or two later, gifting Gillim the lead. Hayden road magnificently, backing the orange Harley into the bends and holding a slight lead over Frankie Garcia on another Indian. Garcia was nursing a seriously bruised body as a result of flipping the Indian in practice.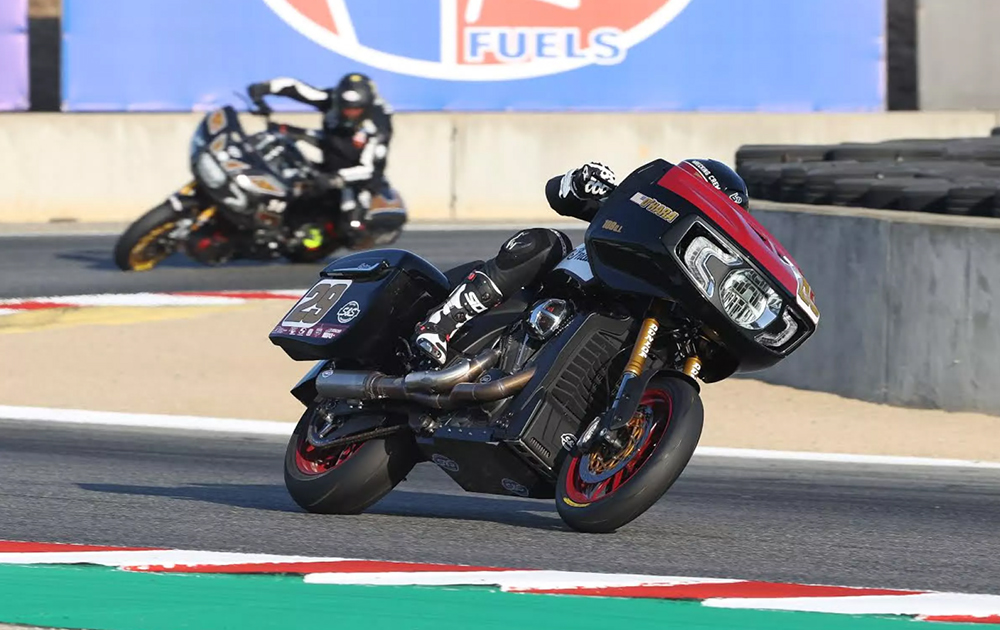 Tyler O'Hara clawed his way back through the field with some wild riding, sneaking back into the lead entering the last lap. Hayden Gillim finished a strong second with Frankie Garcia in third. Travis Wyman, on a turbo Street Glide, came home in fourth.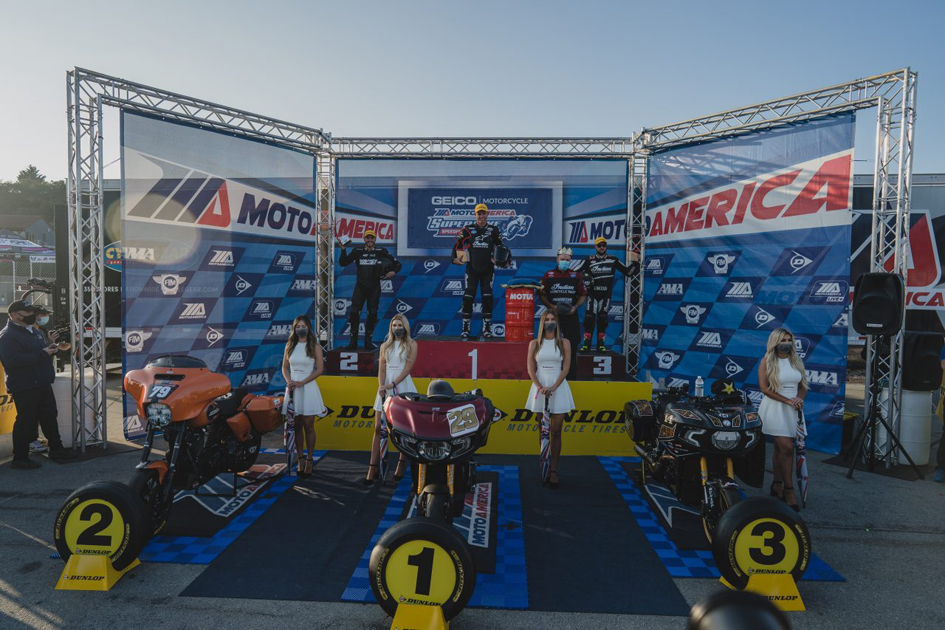 An incredibly good time was had by all. Fun, fast and furious. What was destined to be a one-off race may well become a series. That is if the riders, builders and spectators, have anything to do with it.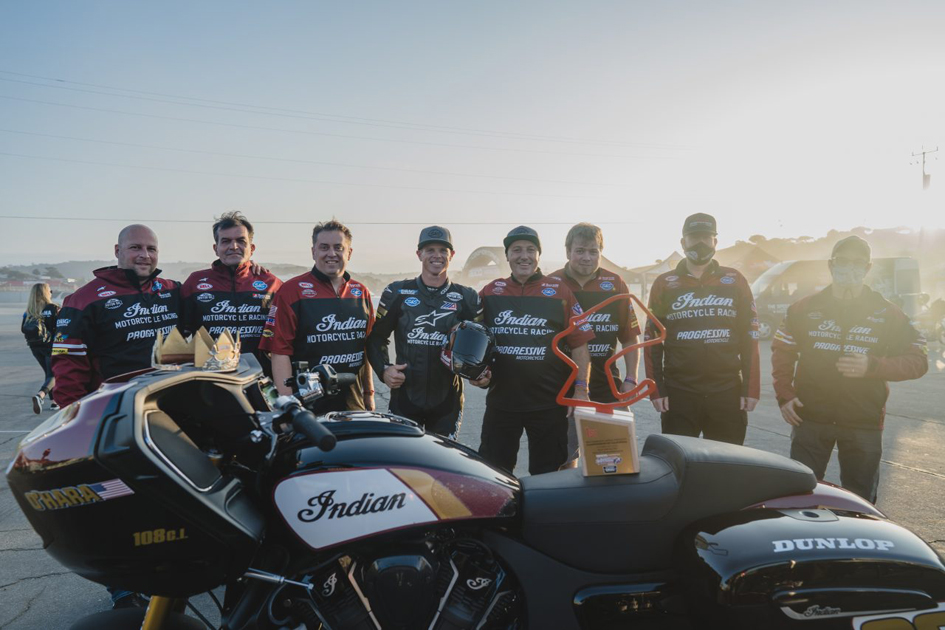 Watch The Full Race Below: