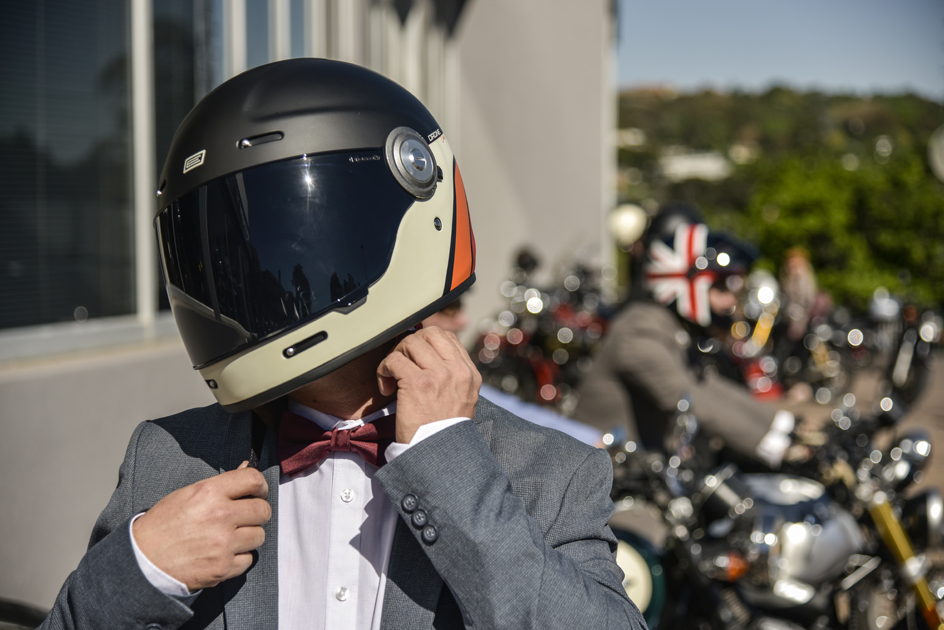 Retro-styled helmets have been around for several years now. With a Triumph Street Twin in the garage, I've been tempted numerous times to buy myself something like the Bell Bullitt, or the stunning AGV X3000 Barry Sheene Replica. But since it would be a second helmet to my feature-rich Shoei GT-Air II, I simply can't justify the spend for one of these premium lids (around R8,000 for the Bell and around R13,000 for the AGV).
On a recent visit to Henderson Racing Products, I got a sneak peek at the new Origine brand. Their retro range is well-made and affordable, and Henderson are planning to bring them into South Africa at the start of 2021.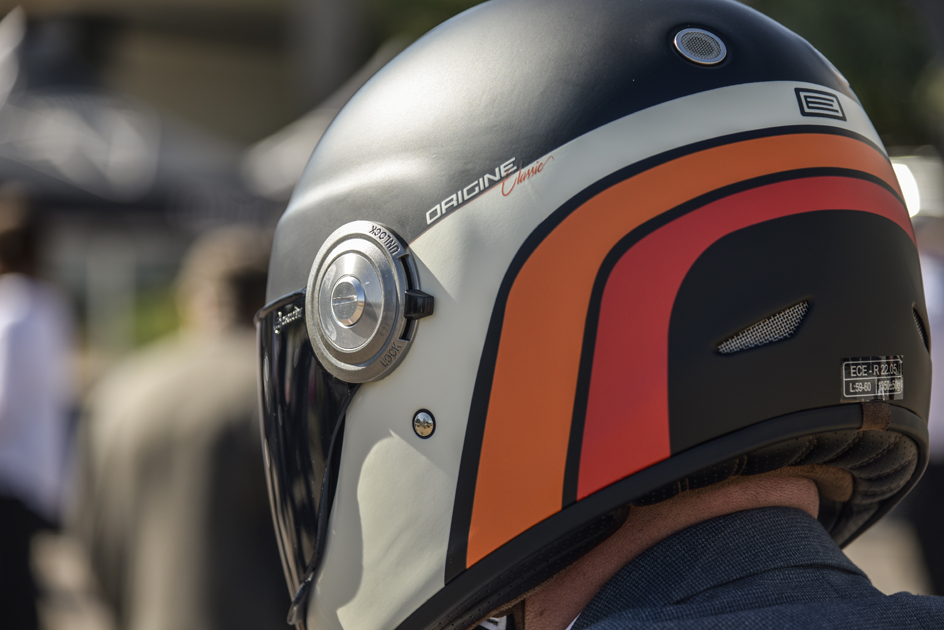 Origine come straight out of Bergamo, Italy, which is the hometown of some of Italy's most famous helmet builders; Nolan, Caberg and Airoh. There are several classic design styles in their range, including both open-face and full-face variants. There's also a whole array of bubble visors and dark tinted visors available for fine-tuning the look to your taste.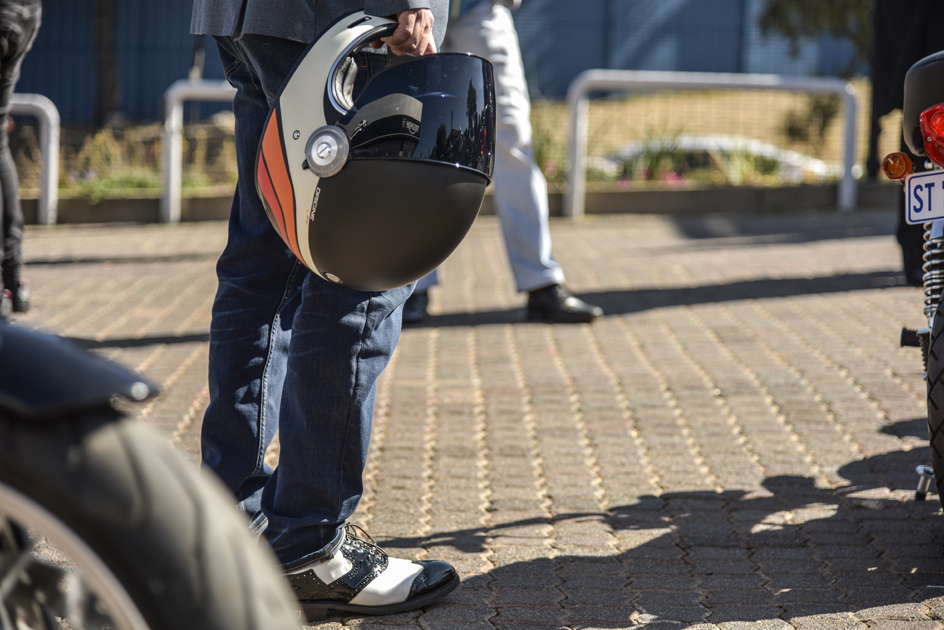 I was immediately drawn to the full-face 'Vega,' which admittedly borrows much of its design from the Bell Bullitt. I opted for the classic matte black design, with orange and red stripes and a brown interior. That colour combination spoke to me, and I added a dark tinted visor to finish it off.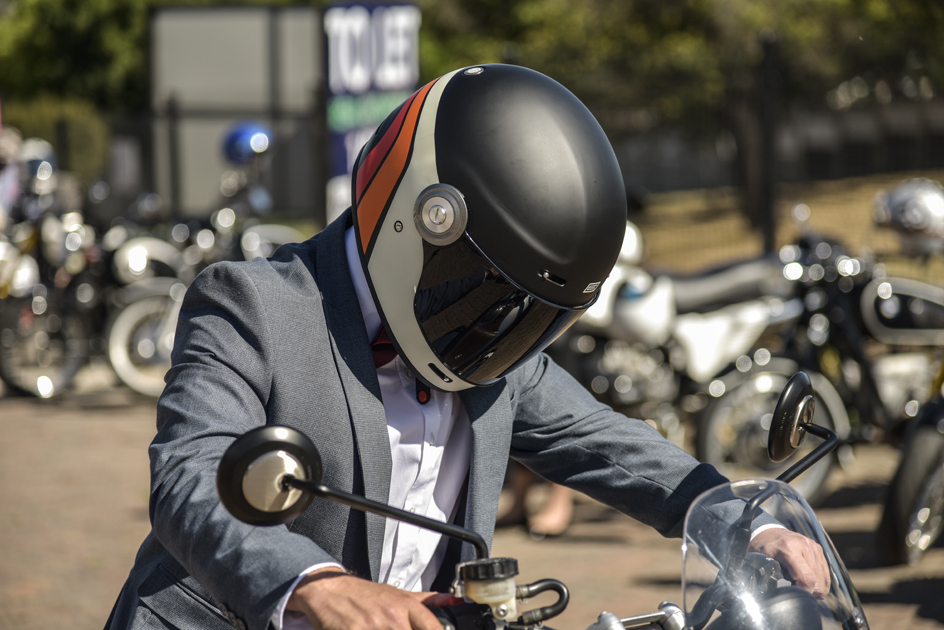 The Vega has a fibreglass outer shell, with a raised centrepiece on the top that reminds me of the hood designs on 70s muscle cars. The interior is made from a high-quality faux suede and leather combination. It's good enough to be mistaken for the real thing and resembles that of an elegant classic Italian sports car interior.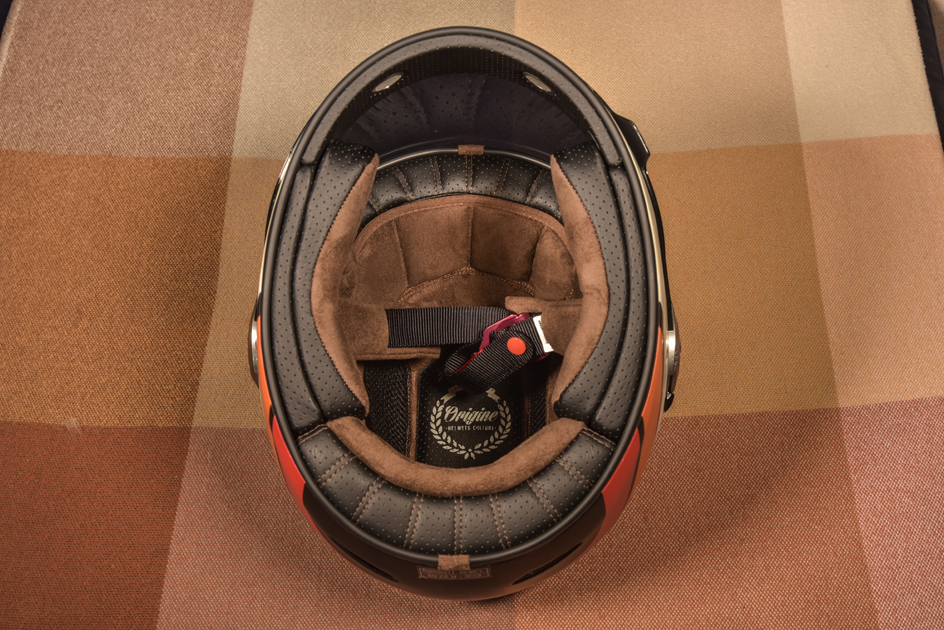 The inners are easily removable, and are machine washable too. As for the Vega's strap, it's a standard-issue D-ring system, which I way prefer to a micro ratchet system.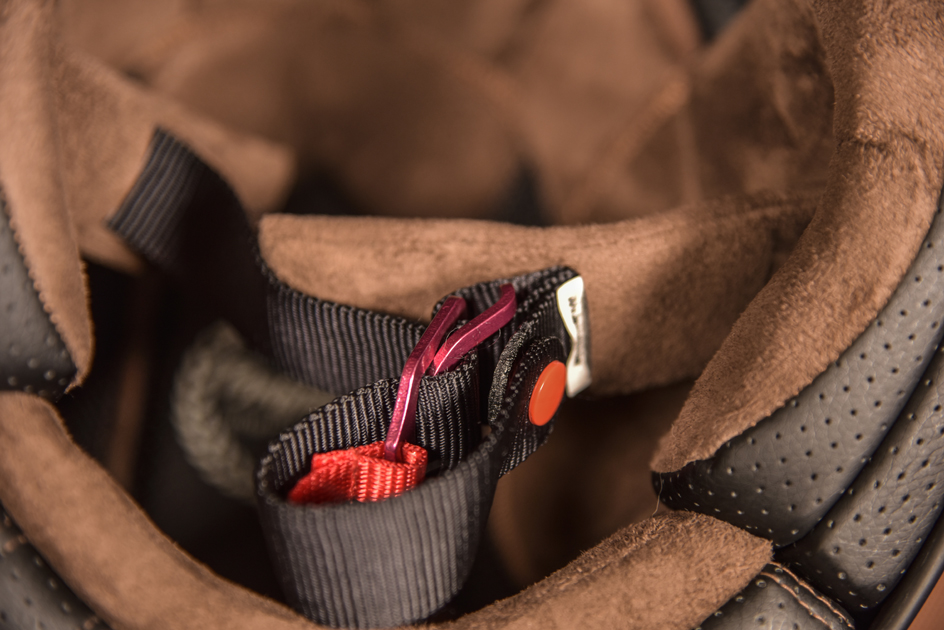 I found the overall fit and comfort of the Vega to be excellent, and true to size. There are four large air vents at the front of the helmet, which are all lockable and have a solid feel to them; a feature that you usually don't see on retro helmets. Opening and closing the vents while riding was very easy, which is not always the case, even with a lot of modern helmet designs.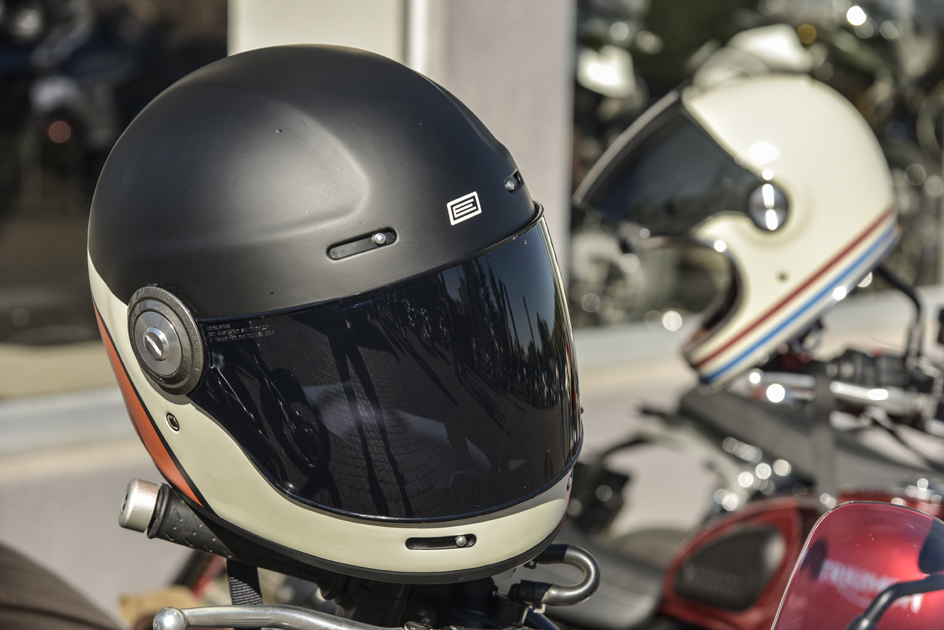 There are four exhaust ports at the rear, exhibiting a hint of Italian design flair with mesh inserts and chrome trim. They don't just cool, but work well too. I found the airflow to be very good while in motion, and the underneath of the helmet around the chin area is also roomy, allowing for more air to flow into the shell. (That does also mean that the Vega is not as quiet at speed as my Shoei.)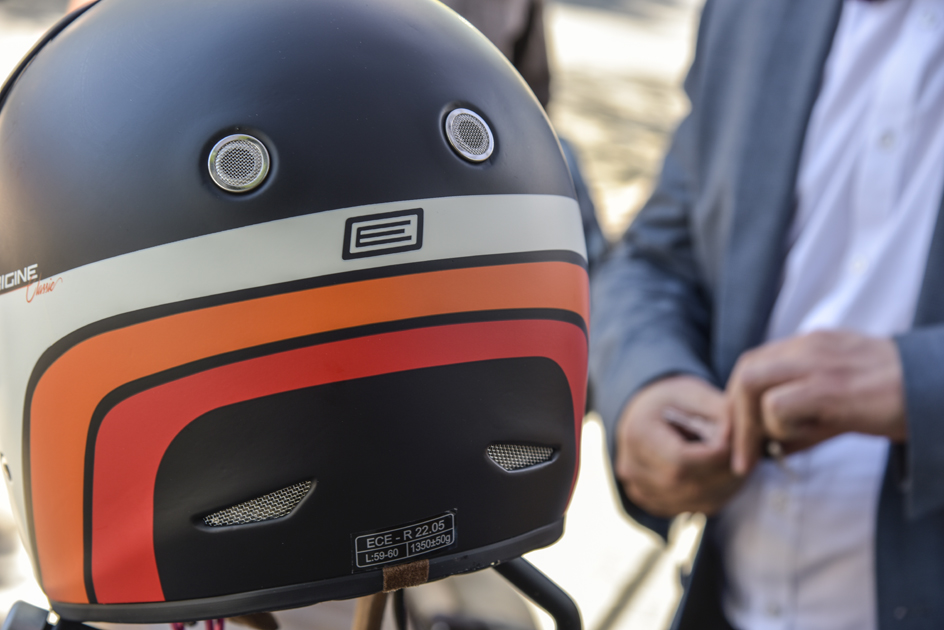 The visor is anti-scratch and very sturdy. There's a tab on the side that helps you lock it down, but I didn't use it much. I prefer to ride with my visor slightly cracked—and with the visor's solid up-and-down feel, I could do so without the wind lifting it.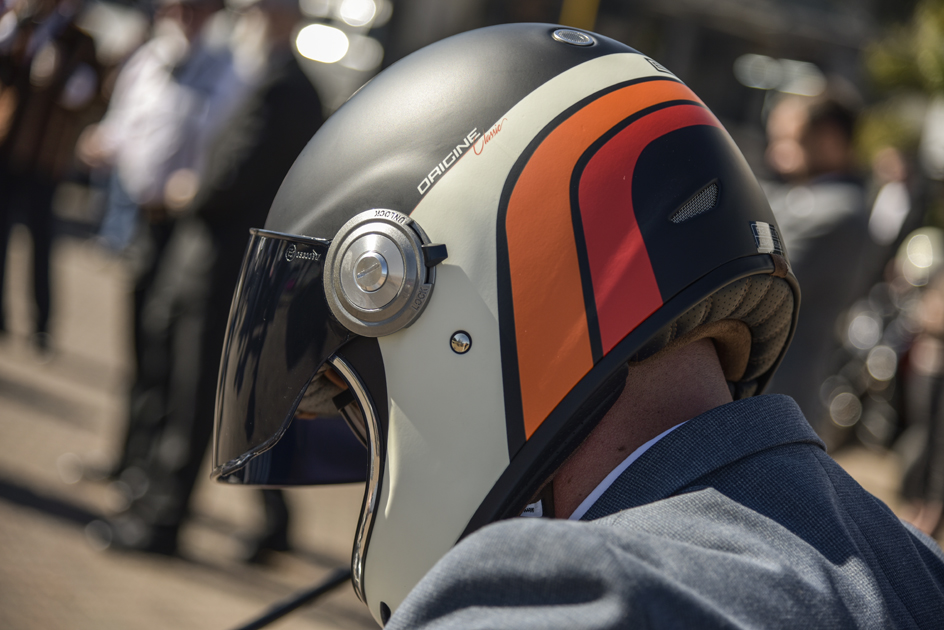 But the best part of this helmet has to be the price. The Vega is expected to retail for an estimated R3,800, which is really good value for money for an ECE-approved helmet that looks this good.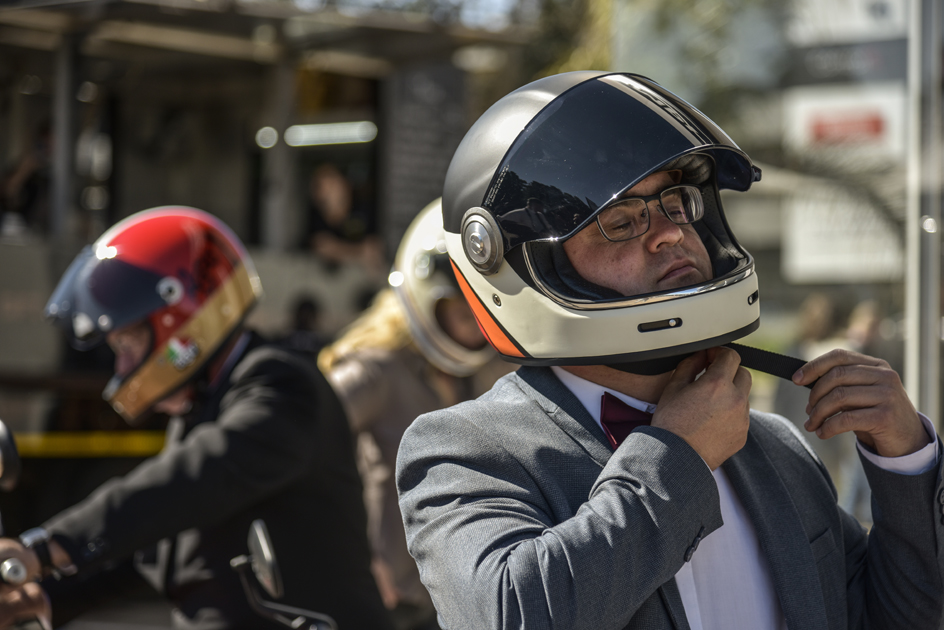 Overall, I am very happy with the Origine Vega. I wore it recently at the Distinguished Gentleman's Ride, and it fitted in really well with the dapper style of the event. The full range of Origine Helmets will hopefully be arriving early 2021, so keep an eye on the Henderson Facebook page for further updates.