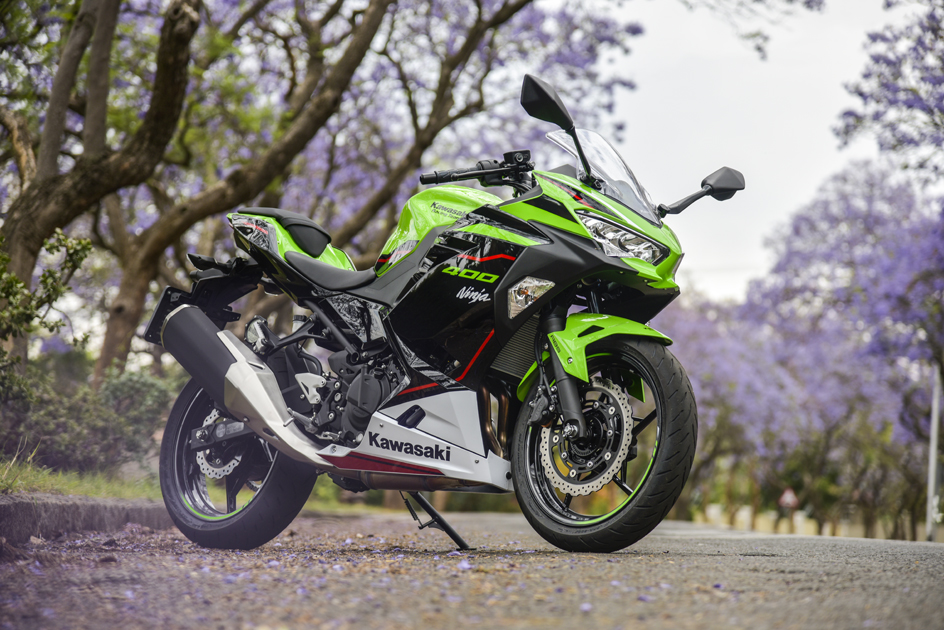 I rode the littlest Ninja for the first time back in 2018. It was at the Pirelli Bike of the Year event, and the venue—the dynamic handling track at Gerotek—was absolute Ninja 400 territory. I came away from that experience a firm believer.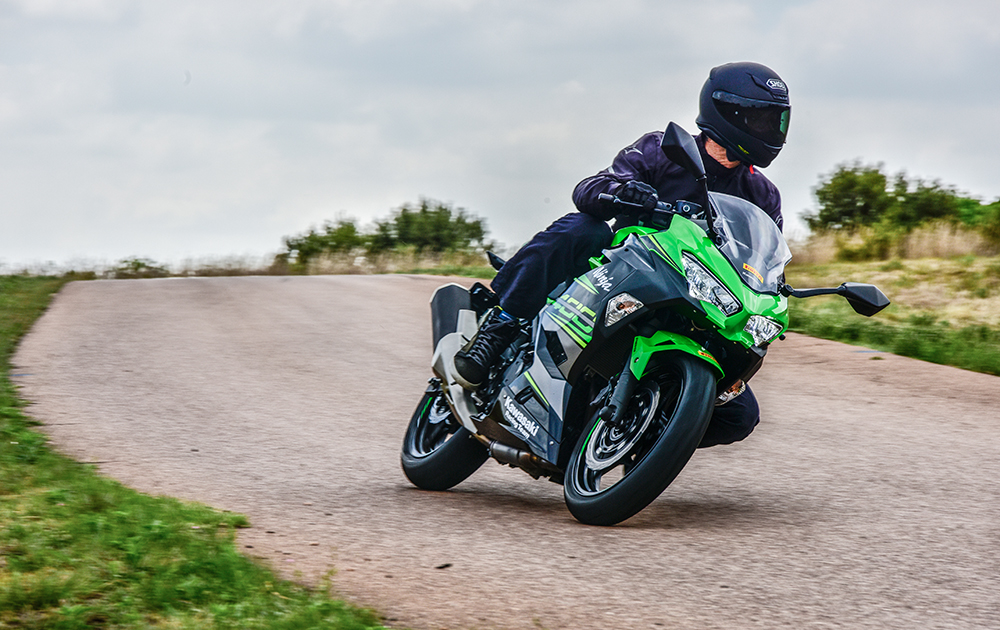 It brought back memories of a tiny giant killer that I owned in another era: the Yamaha RD 350 LC. The 2020 Ninja 400 SE doesn't have the same peaky surge of the Yammie, but it has the same magic blend of skills that made the RD a legend. I wondered if the little Kawi had impressed me so because of the environment in which I had ridden it, or whether it could cut it in the real world.
Only one way to find out…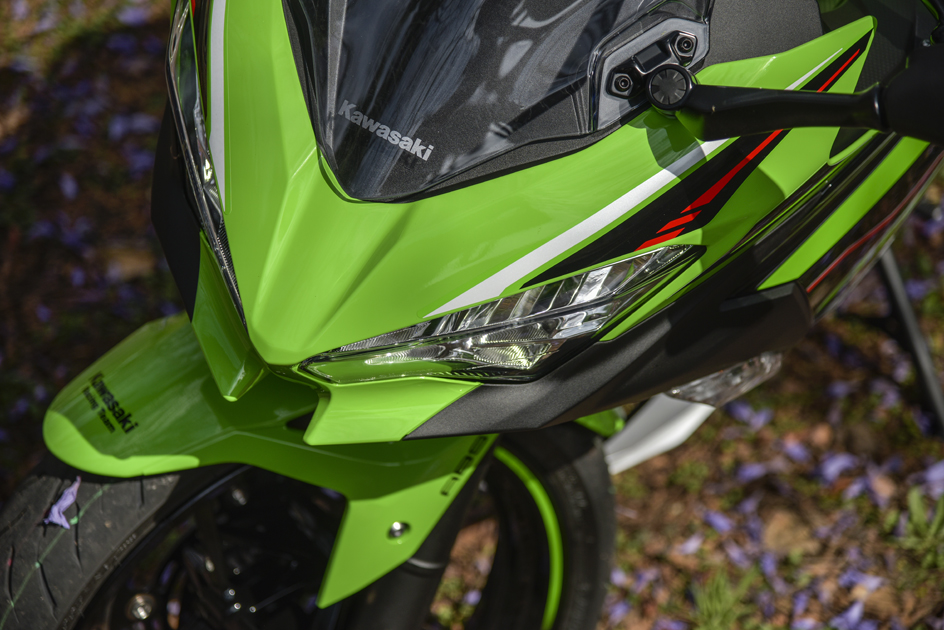 The latest version of the Ninja is mechanically identical to its predecessor, but the updated styling is absolutely stunning. The blend of green, black and white, with subtle touches of red and green pin striping, hangs together in a most pleasing fashion.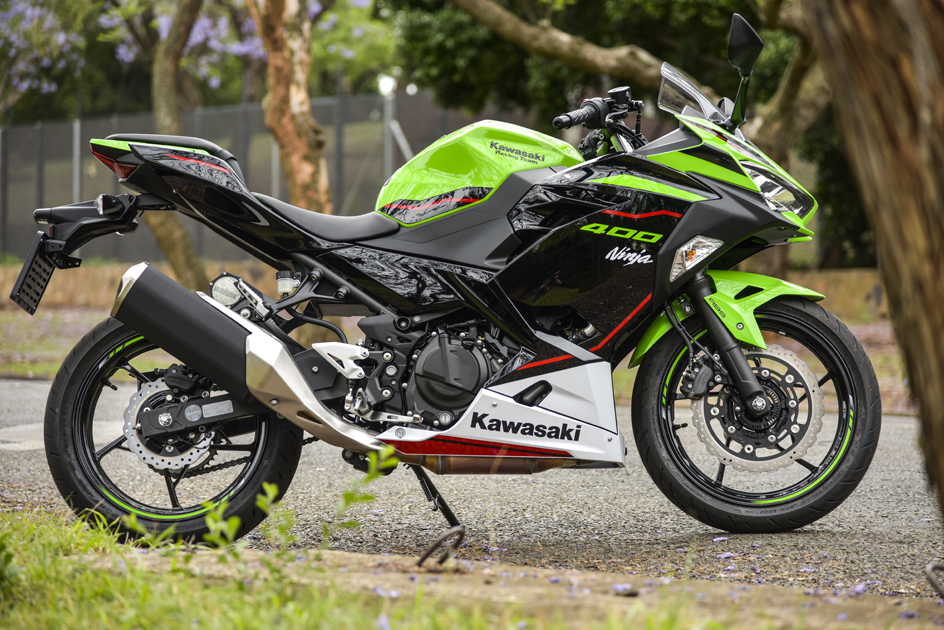 The dimensions are tidy with a 1370 mm wheelbase, yet the 400 is perfectly comfortable for taller riders. And the clip-ons are high enough above the triple clamp so that even town duty is fine. There is effectively no compromise, comfort-wise, for the sharp, fully-faired sports styling. It's one of those bikes that's so handsome, that it demands a double-take when dismounting and walking away.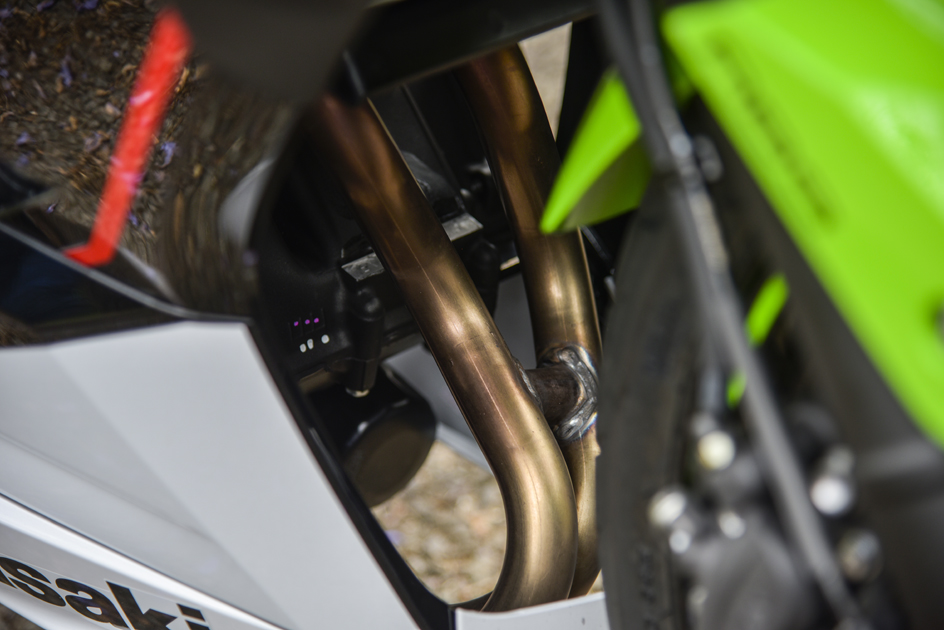 Unlike with a usual test, I was running the bike in for KMSA—so I limited the revs to 6,000 of the available 12,000 rpm, with occasional brief forays to 7,500. The power delivery is so linear that it was no pain whatsoever. The assisted slipper clutch is as good as a clutch can be, and the six-speed gearbox is a joy.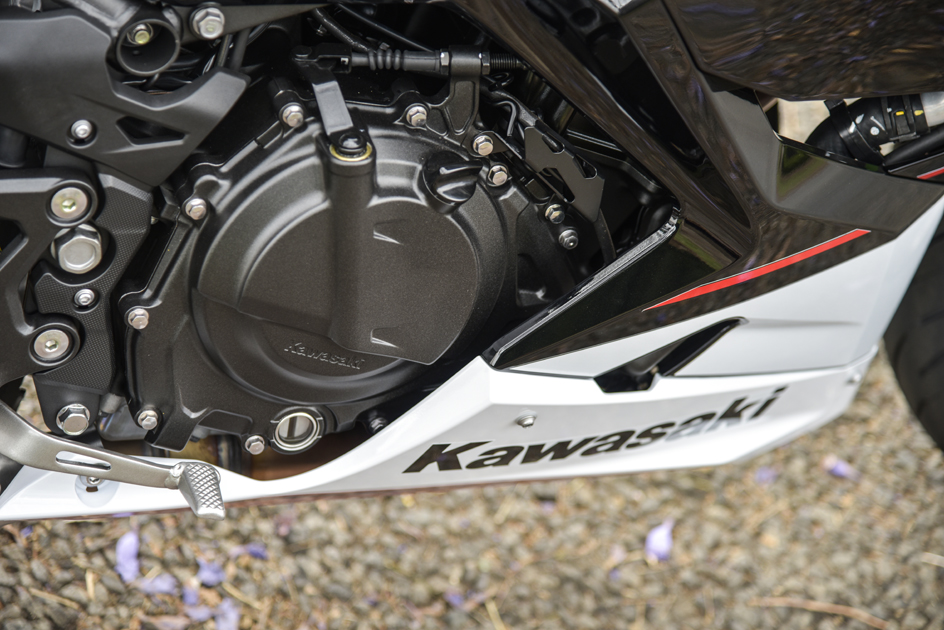 The Ninja is a lithe 168 kilos, so manoeuvring it in and out of traffic is effortless. The mirrors remain clear and give an unobstructed rear view, making lane splitting a doddle. The Ninja's 399 cc parallel twin, hanging in steel trellis frame, produces 45 PS (about 44.4 hp) at 10,000 rpm and 38 Nm of torque at 8,000 rpm. That's in excess of 100 horses per litre, but in this day and age, that's about par.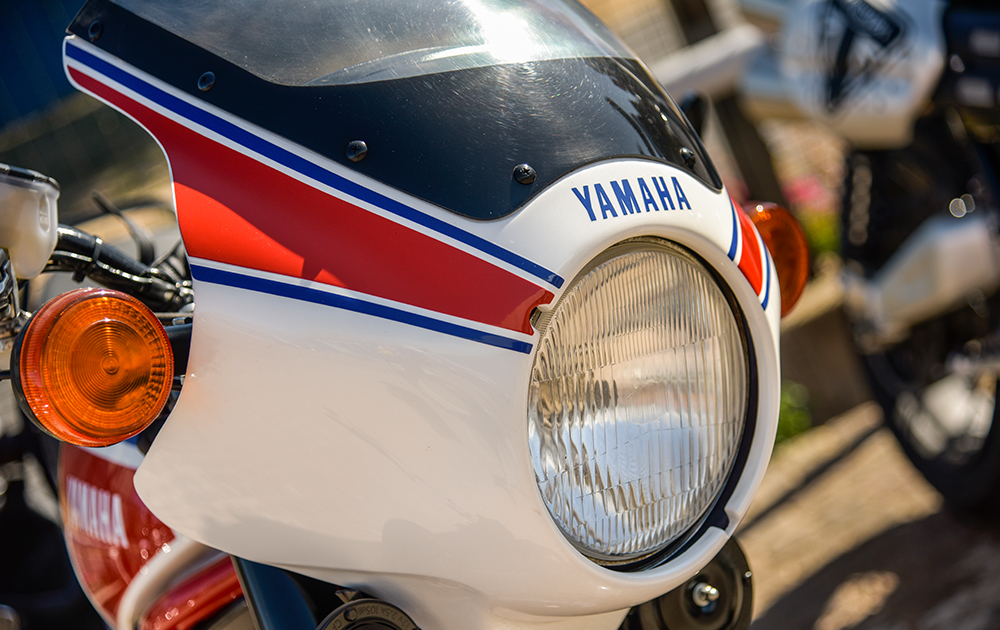 Interestingly, my RD350 made very similar power back in the day, but it was slightly lighter. Those of us old enough to have ridden the RDs tend to think that they were quicker than today's 400s, but the facts tell a different story.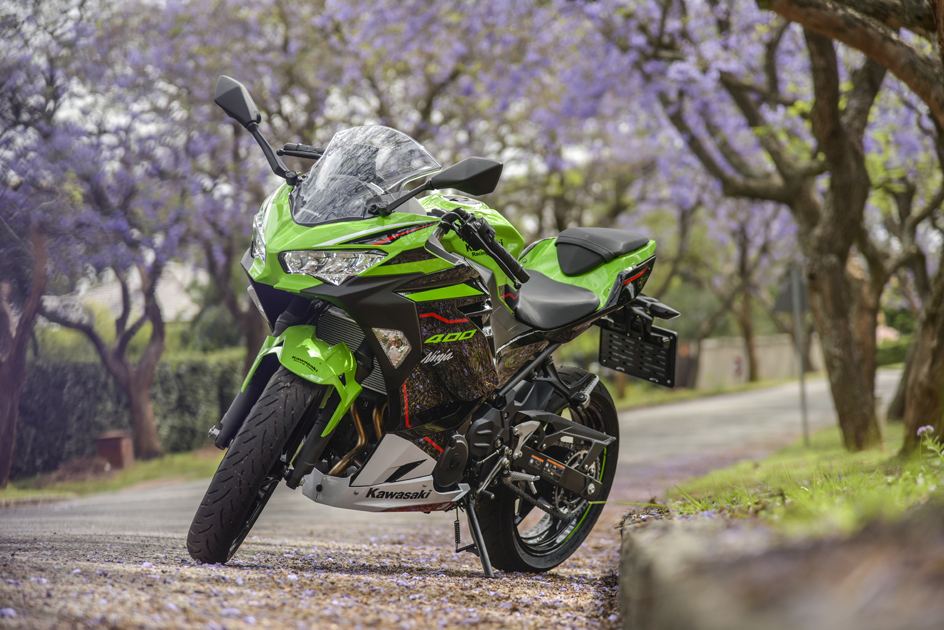 The Ninja would open up a proper can of whoop-ass in a drag with the venerable RD. It is both quicker (0.3 sec) and faster (5 km/h) through the quarter mile, at 13,19 sec and 165,4 km/h. Some more perspective: the 1972 Honda CB 750 K2 ran a 13,2 second quarter mile. So it makes you look at the little Kawasaki in a whole new light, doesn't it? The Ninja also tops out at around 200 km/h, again in CB 750 territory.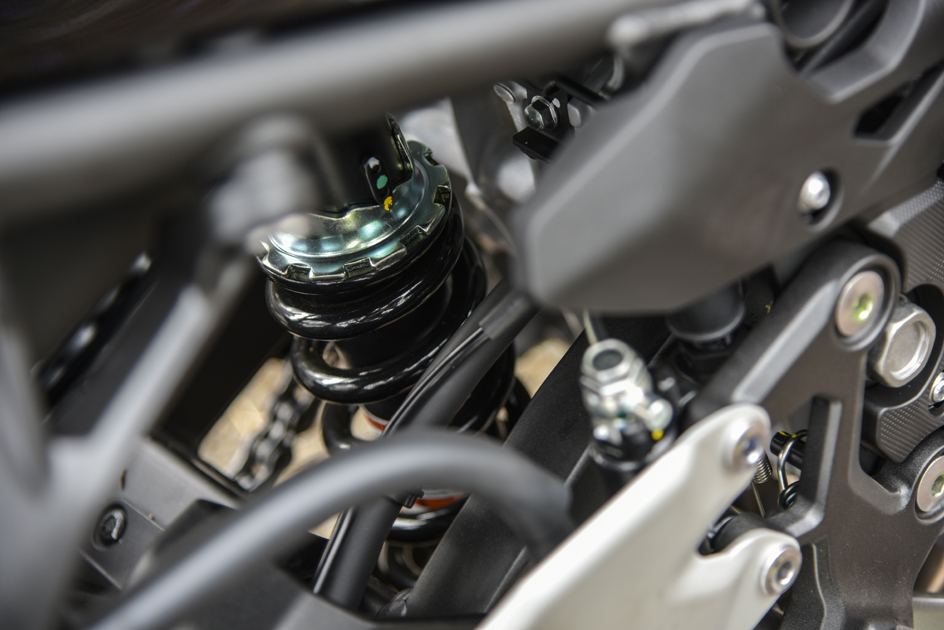 When it comes to other dynamic performance factors, like handling and braking, there is absolutely no comparison to those old beasts. The 41 mm front forks have no adjustment, but are really dialled in, and use their 120 mm of travel well. The Uni-Trak rear end, with its preload adjustable shock, sports 130 mm of travel and keeps things tidy, even over dodgy surfaces. The 286 mm front wavy disc, assisted by the similar 193 mm rear, stops the Ninja effortlessly and with perfect control.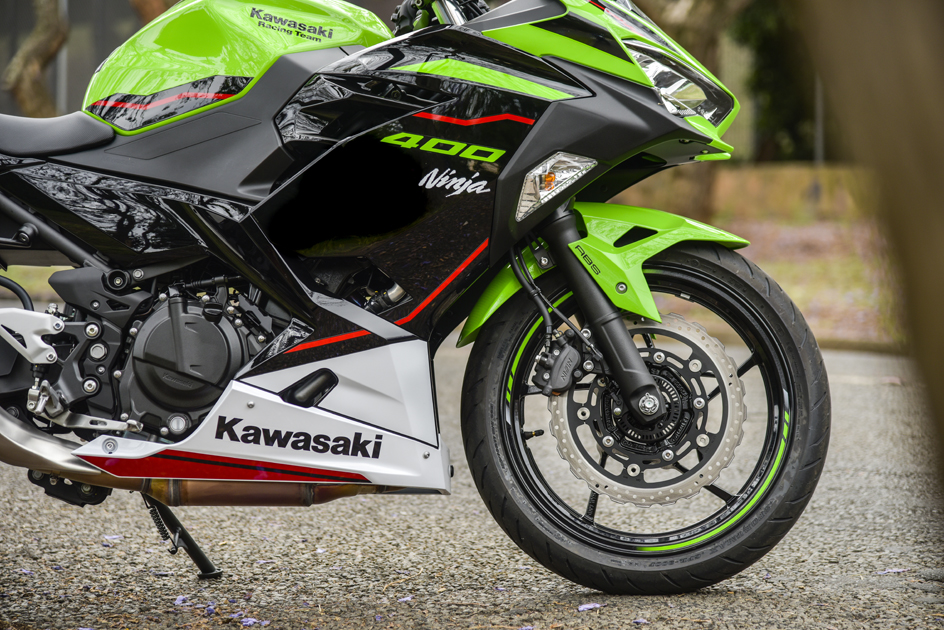 Fuelling via the 32 mm throttle bodies is flawless. Toss this all in the mix and the Kawasaki Ninja 400 SE is a pleasure to ride—smooth, fast and competent, with the dynamic ability to extract every ounce of the performance on offer. I would also have no problem whatsoever strapping a bag on the back and doing some touring. The 400 cruises at 150 km/h with another 3,000 rpm still in hand.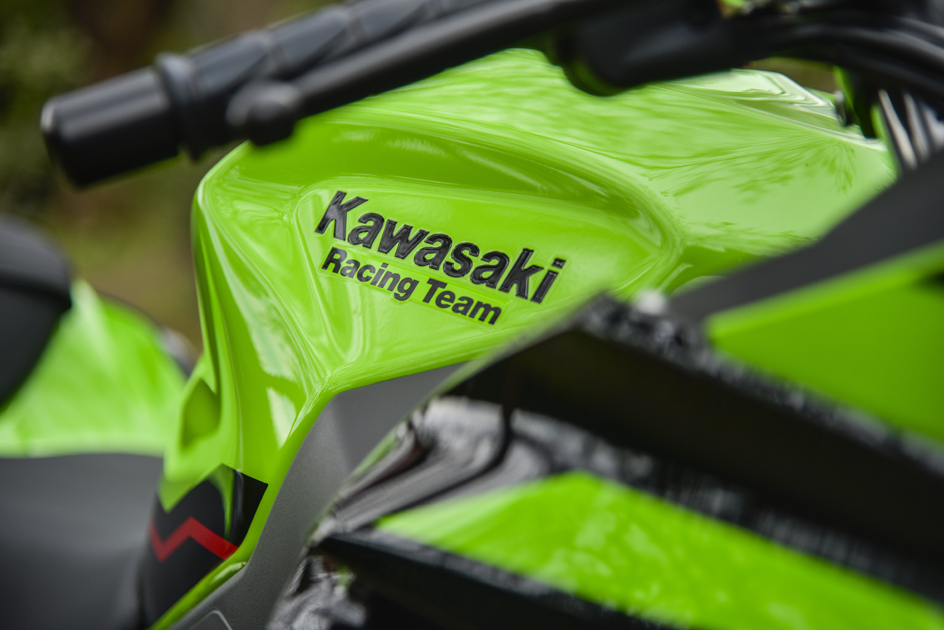 Consumption is so frugal that the bike almost seems to manufacture fuel, albeit at the moderate run-in speeds at which I was riding. The 14-litre tank is good for over 250 kays, even when travelling at 120 plus VAT.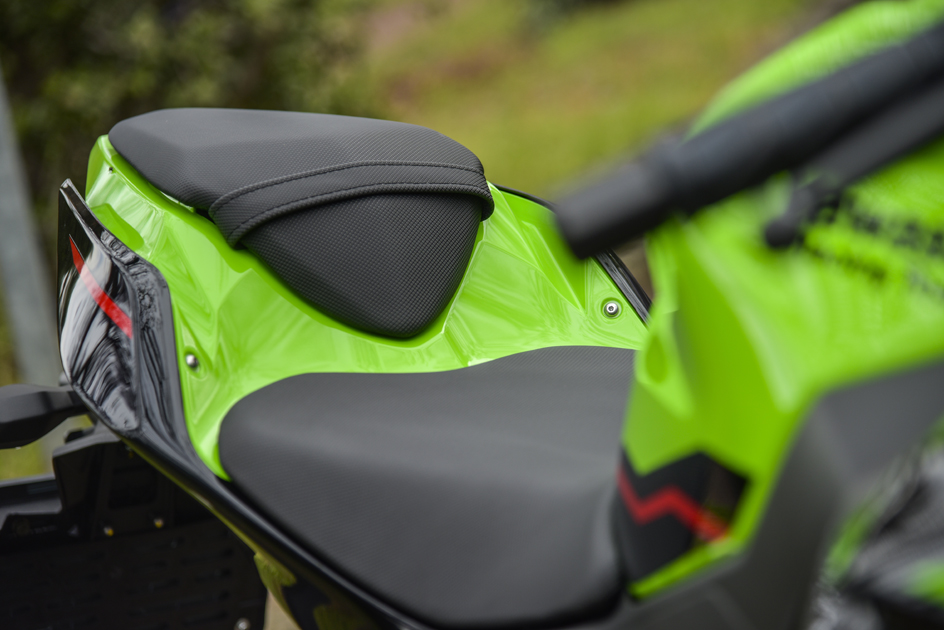 The only deterrent to really long days in the saddle would be the firm seat (easily remedied with a gel cushion). Speaking of seats, at 785 mm off the ground, it is accessible to just about all riders.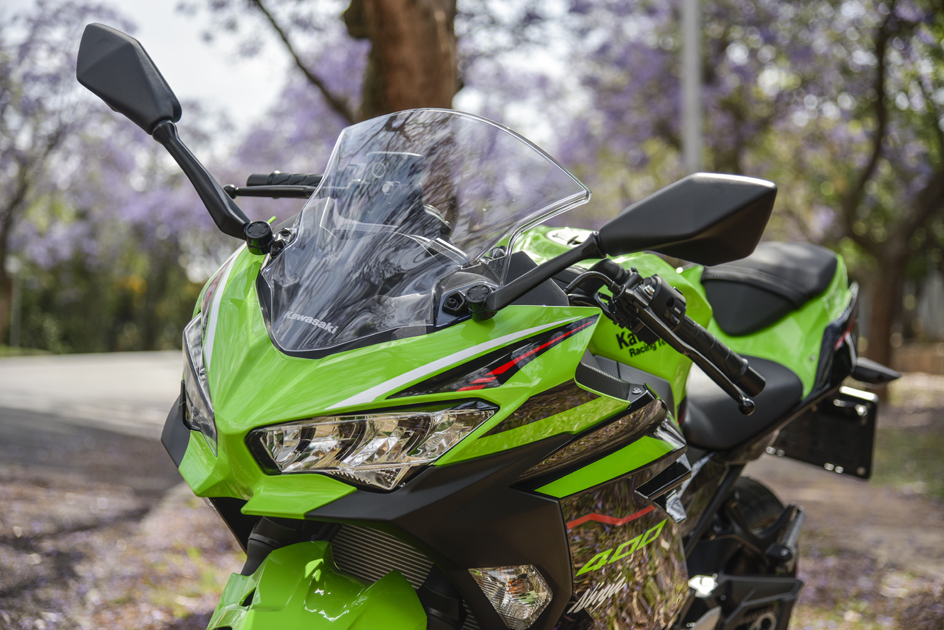 The dash display, with its analogue tach and digital speedo, is neat, and informs you of everything that you need to know. This includes a gear indicator and even an economy meter. The twin LED headlights cut a swathe through the dark if you are forced to ride at night, and make you properly visible during the day.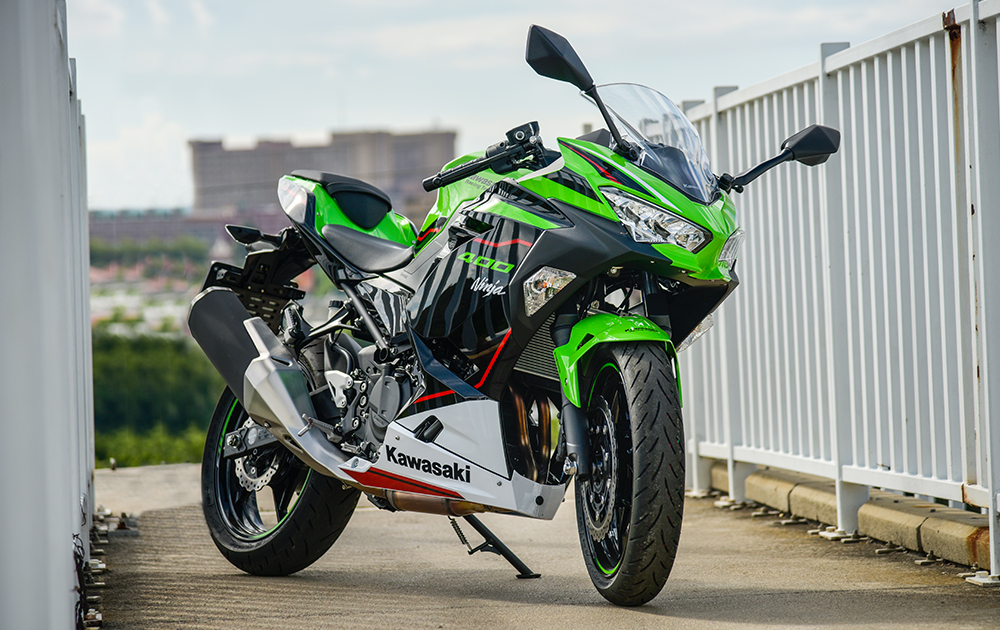 So what's not to like? Absolutely nothing! The fact is the littlest Ninja is one hell of a fine motorcycle and can fulfil many roles—be it commuting, light touring or strafing backroads. It runs on the smell of an oil rag and does not shred its rubber. It looks goods too, and at R99,995 for the base model and R104,995 for the 'SE,' the Ninja 400 offers a lot of fun at a competitive price.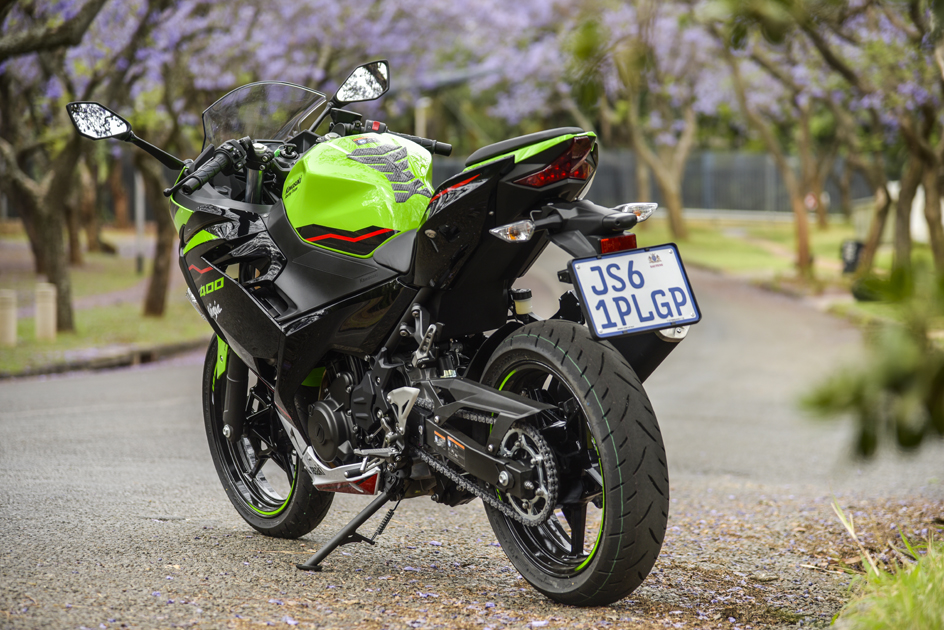 Despite its size, I would be hesitant to label the little Ninja as a beginner's bike only. There comes a time in your motorcycling universe when bigger is not always better. You start wondering whether you can fulfil your riding needs and thrills on something smaller, lighter, and perhaps even for less money. And in that scenario, I believe that the Kawasaki 400 may just be a viable option.