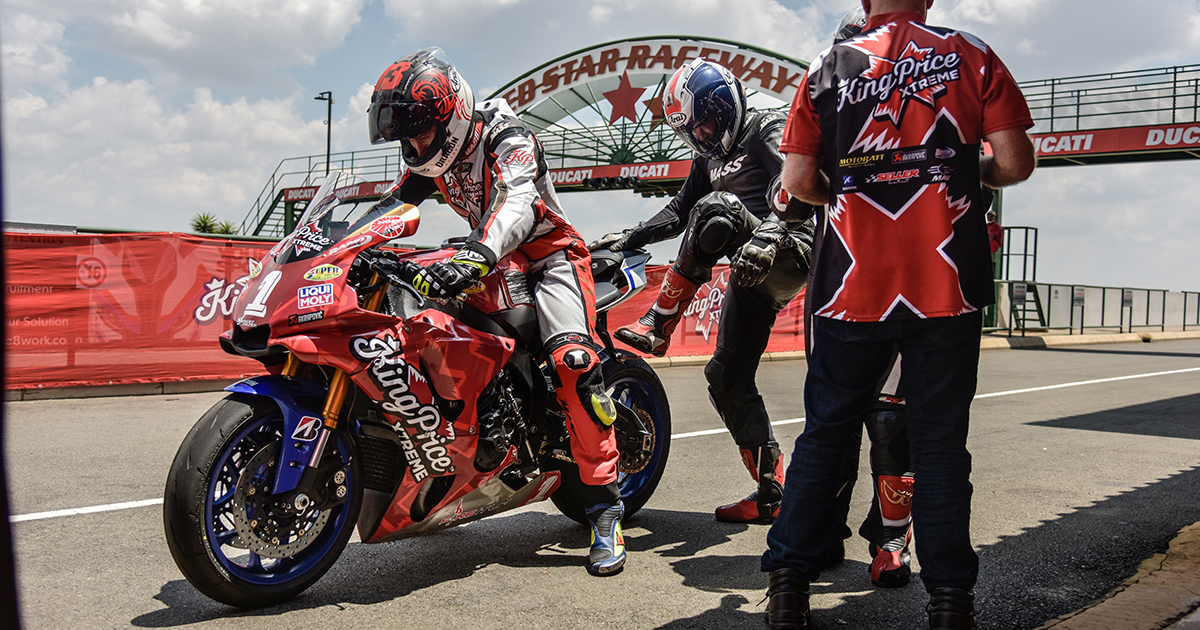 We were recently invited to hang out with the King Price Xtreme crew at Red Star Raceway. It gave us a chance to catch up with the team and newly-crowned South African Superbike champion, Clinton Seller—but King Price had some fun activities planned for us too.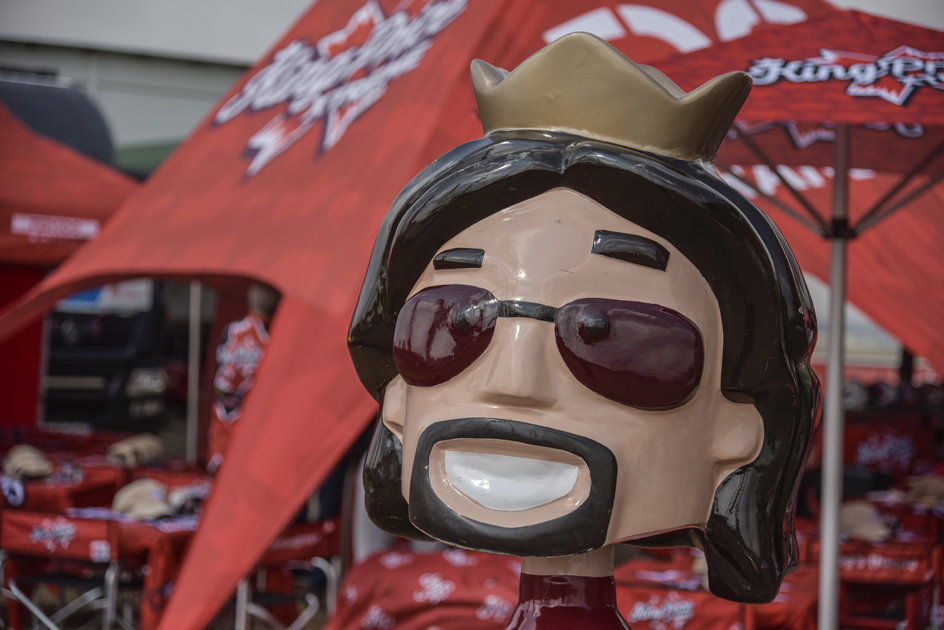 After an 8am start, a walk down the King Price red carpet and some coffee and pastries, we were greeted by four drift cars and two very familiar Yamaha YZF-R1 race bikes. But there was a twist: the bikes had passenger seats!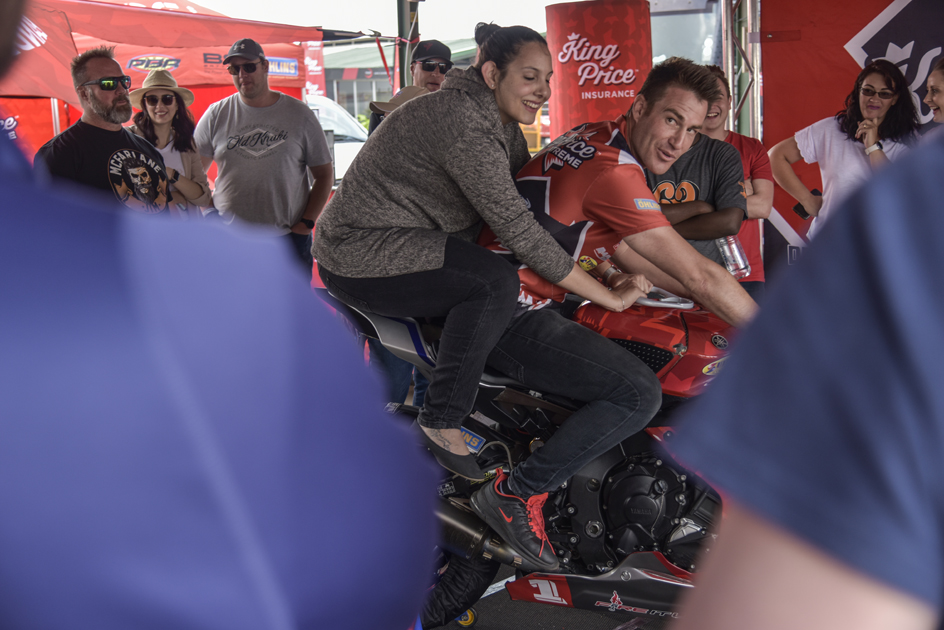 Yes, a passenger seat on the seven-time SA Superbike champ's race bike. A brave few raised their hands, gear was provided, and a crash course on how to be a passenger was given by Clint.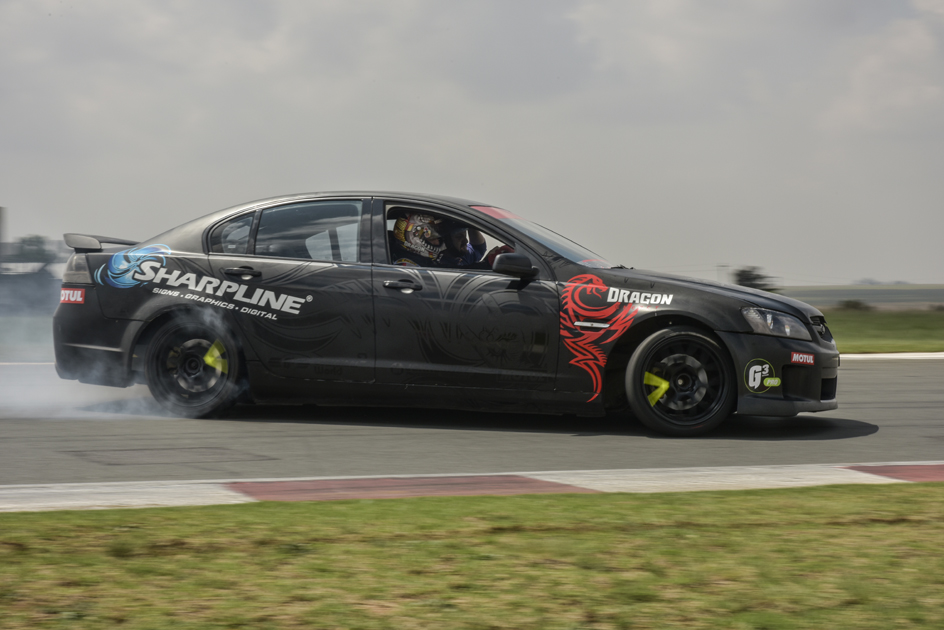 The drift cars went out first for a double lapper, tearing up the circuit with some gnarly sideways action and some massive smoke shows. I myself jumped into the passenger seat of one of these tyre shredders, and had a great time gliding over the smooth Red Star tar.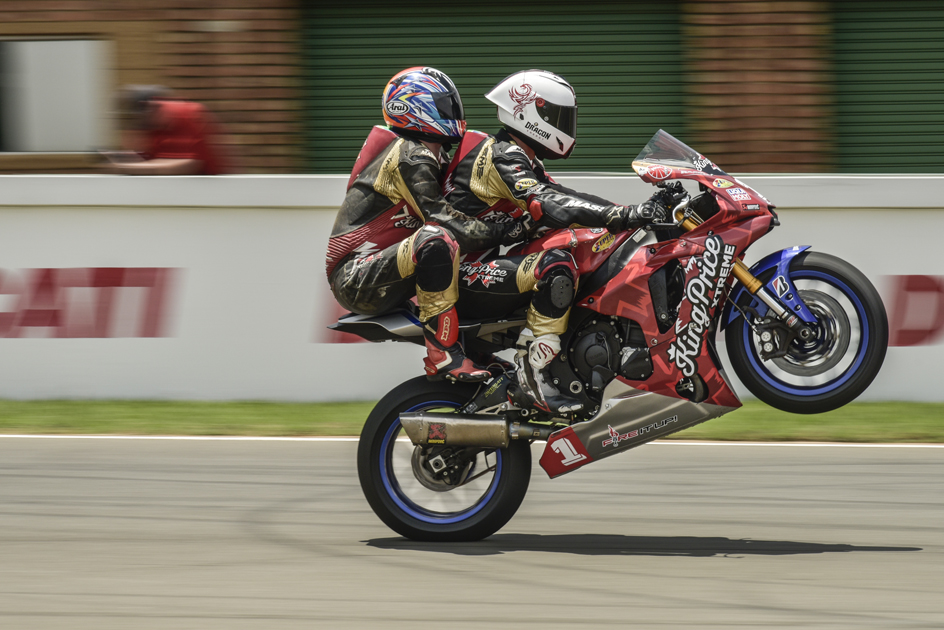 Dino Iozzo, Sfiso Themba and Clint Seller took a few brave motorsport fans and first-timers out for a hot pillion lap. A well-known face from SuperSport Blitz and now Newzroom Afrika, Buhle Madulini, was lent a set of leathers from Sfiso before his hot lap with Clint. And what a lap it was, with impressive lean angles and high-speed wheelies.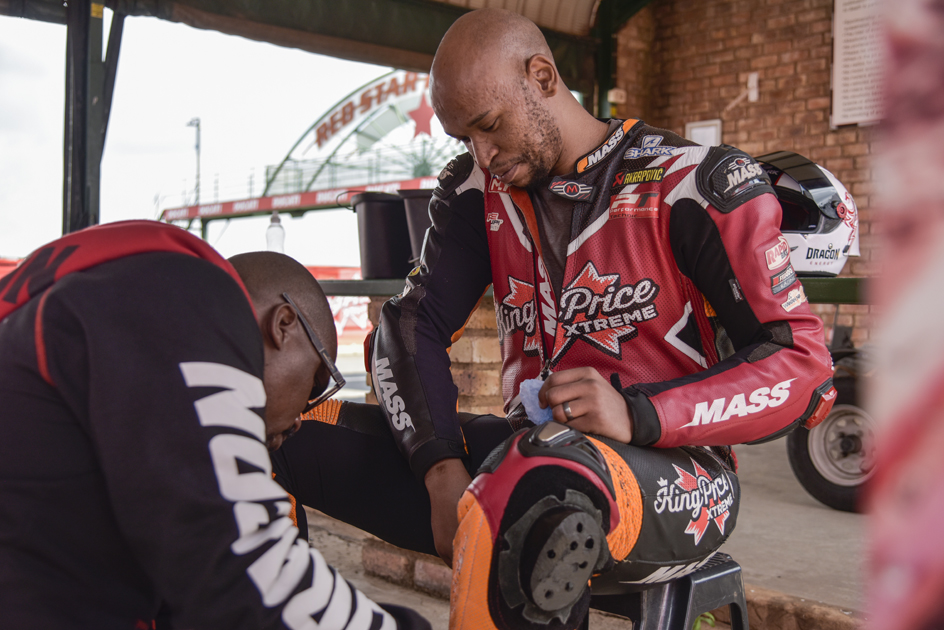 I know for a fact that Buhle was smiling all the way. "I have never felt anything like it," he said. "Crazy acceleration and super hard braking, at one point I nearly thought I was going to fly right over Clint. All in all, a truly awesome experience and I just want to go out again."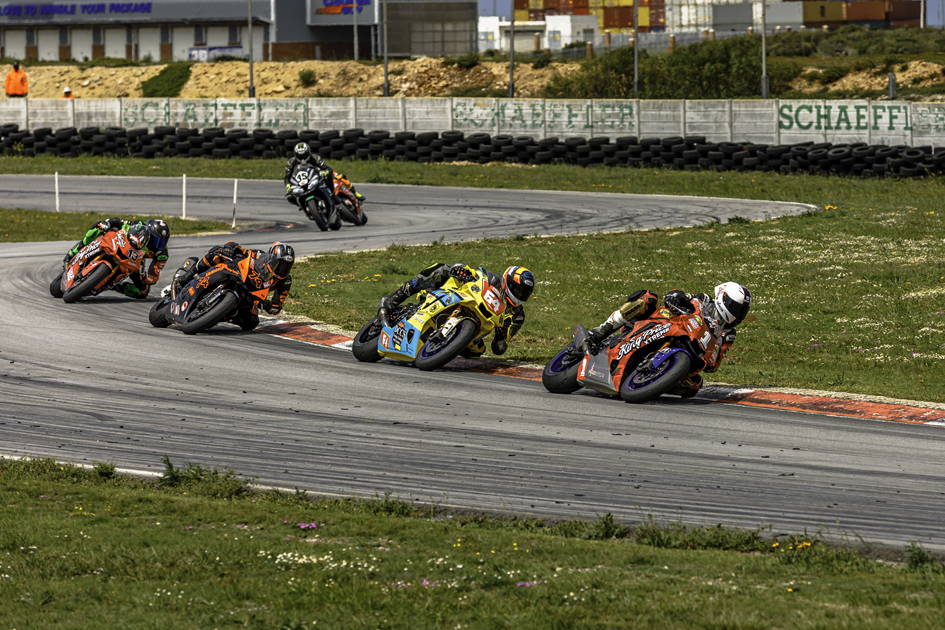 Clint recently won his seventh South African championship title at the Aldo Scribante circuit in PE, in spectacular fashion. He needed to score just one second place, and he did just that in the first 12 lap heat of the day, finishing second behind David McFadden and ahead of Garrick Vlok.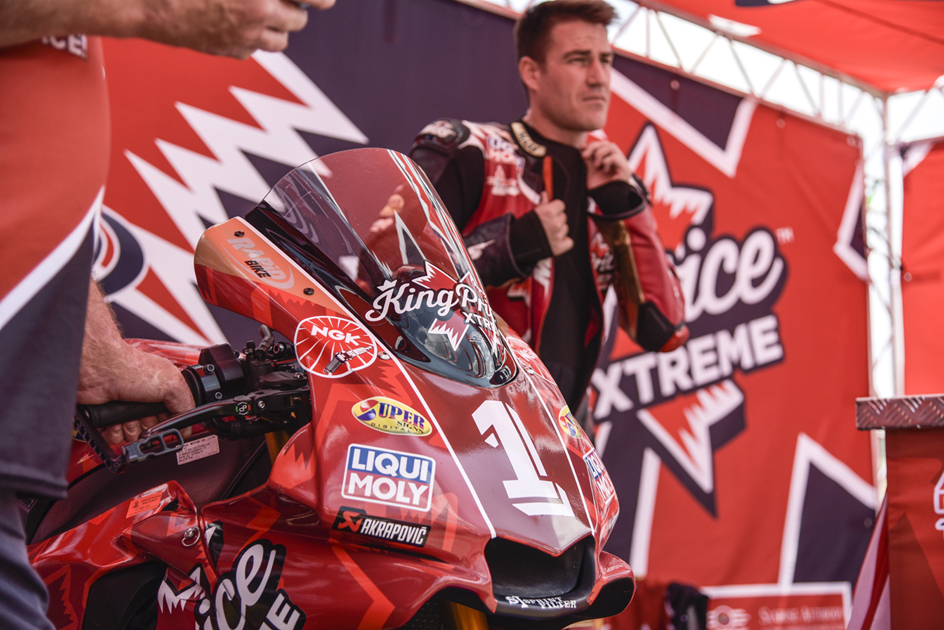 We took the opportunity to catch up with him and chat about his season, racing with no spectators, and his thoughts on 2021.
ZA Bikers: Did you think you'd clinch another championship title at the start of this race season?
Clint Seller: To be honest, I only race to win. However, after the first race weekend, I was 30 points down (which is a lot for such a short championship) and that goal seemed far out of reach. Despite this setback, I knew that when my team and I focus, we have the potential to be the best, and I was able to turn things around.
What mentality did you take with you to the 'old school' Aldo Scribante circuit in Port Elizabeth?
I really love the Aldo Scribante track, it has amazing grip and a super fun layout… however, this year I went there with only 1 goal: to win. I had a good gap, so I chose to ride cautiously and do what was needed. 'Easy and efficient' was the name of the game for the weekend.
Talk us through the last few laps of a championship title race. Do you take it easy and ride a more calculated race or do you fight until the very last corner?
I'm very aware that one second place could seal the deal—which is exactly what I aimed for with this past championship. You usually spend the last lap thinking about the rider behind you, so you only know it's done once you cross the line.
Does the lack of fan support (due to lockdown regulations) affect your satisfaction and energy levels while racing?
The simple answer is yes. I really enjoy seeing King Price and all our other sponsors next to the track. It definitely gets a bit lonely out there without them.
How many more crowns does the 7-time South African Superbike champ need—is there a lucky number in mind?
I always said seven, but I think we need to push for a few more. I do have a new number in mind, but I'll let you know what it is when I get there.
Managing the King Price Xtreme team, while racing competitively is a massive task—how has the pandemic affected your leadership approach?
I always strive to make our partners and sponsors happy. And, while it's difficult not having them as track-side guests, we work super hard to get results and to make sure that the team stays on everyone's lips.
This has undoubtedly been a challenging year—what lessons have you learned that you'll take with you in future?
Probably how to work more effectively. Recently, we've had limited track time and need to make every session count.
Describe your fellow riders, Dino Iozzo and Sfiso Themba, with one word each.
Dino Iozzo: Raw.
Sifiso Themba: Determined.
You've ridden your 2016/2017 R1 beyond the point of reason, but still with success. What will we see in the King Price paddock in 2021?
We'll definitely move to another manufacturer for 2021 but we haven't locked down a deal just yet.
If you could have anyone from the MotoGP as your teammate, who would you choose and why?
Valentino Rossi, just for his amazing stories.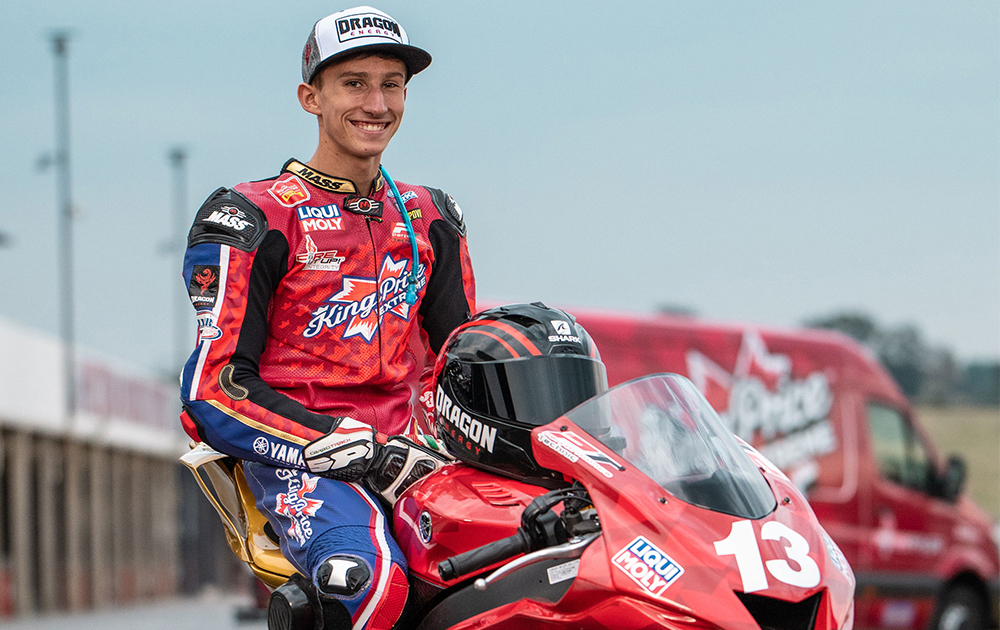 It's bittersweet news from the King Price team, as Dino moves to Germany to compete in the IDM German Supersport Championship for 2021. It's sad but exciting, as we see another young South African star make his way into international space. Sifiso will remain in the team and continue racing in the national Bridgestone Superbike Series.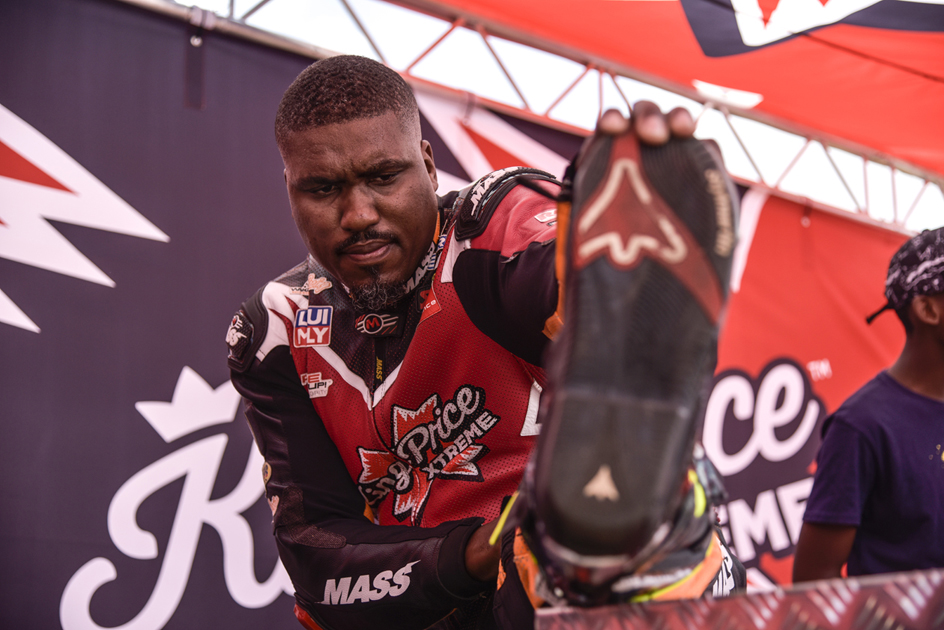 All in all, it was a great event put on by a great team. We're super excited to see what the 2021 season has in store for us fans and riders. For 2021, you'd be silly to bet against the King Price Xtreme boys.