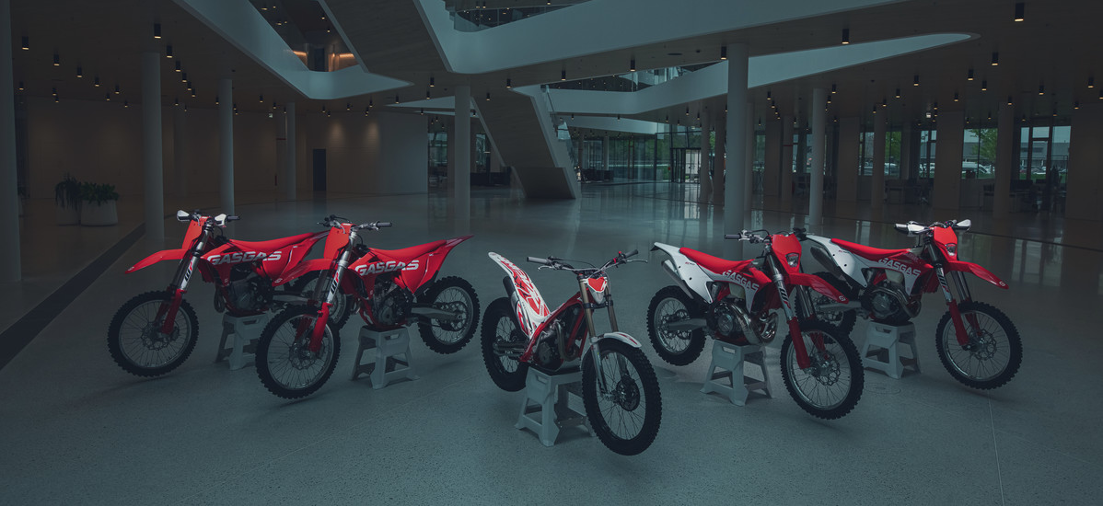 The global launch of the GASGAS model year 2021 line-up has created a lot of excitement around the globe. The wait is soon coming to an end with the range of GASGAS motorcycles about to be launched in South Africa. Next month will mark a milestone in South African GASGAS history as a complete network of GASGAS dealers prepare to welcome the new GASGAS brand and showcase the exciting 2021 model line-up.
Joining the PIERER Mobility Group a year ago, the masterminds in Austria have worked tirelessly to reactivate the brand and produce a complete line-up of vibrant motocross, enduro, cross country and trials bikes:
'We are excited to welcome GASGAS as our new brand within the KTM Group structure. Benefitting from the vast knowledge of our engineers and translating it into a brand-new range by using our existing platforms has proven to be a recipe for success. Building on the brand's strong heritage, we are especially excited to add the facet of Trials which is something new to us and a segment we haven't featured in before. It will add to the diversity of the range and add that extra bit of fun and opportunity to refine those riding skills.', says Franziska Brandl, Managing Director KTM Group South Africa.
As the enabler brand within the family, GASGAS takes the serious performance base and packages it to be within easier reach for a much broader range of riders. To balance the slightly serious and individualistic approach of the other two brands, GASGAS brings a fun, welcoming, sociable, younger and fresh approach to the scene. An approach that is enthusiastic, festive and encouraging: celebrating the joy of riding.
A network of dealers has been hand-picked around the country and the full range of GASGAS motorcycles will be available at the following Authorised GASGAS Dealers from December:
Pretoria:
Trax
Shop 8, Willow Rock Value Centre, Cnr Solomon Mahlangu Drive & Bendeman St, 0182, Pretoria
T: 012 11 0190, www.traxktm.co.za
Johannesburg:
FAST.
Alberante ARC, 1 Voortrekker Road, Alberton, 1451, Johannesburg
T: 011 867 0092, www.fastktm.co.za
KwaZulu-Natal:
Alfie Cox Racing
15, D246, Cato Ridge, 3680, KwaZulu-Natal
T: 031 0070 410, www.alfiecox.co.za
Western Cape:
Eddy2Race
1st Floor, Mahenka Building, Cnr Ford & Strand Street, Bellville,
T: 021 949 9304, www.eddy2race.co.za
Visit www.gasgas.com for the full line-up of GASGAS motorcycles.