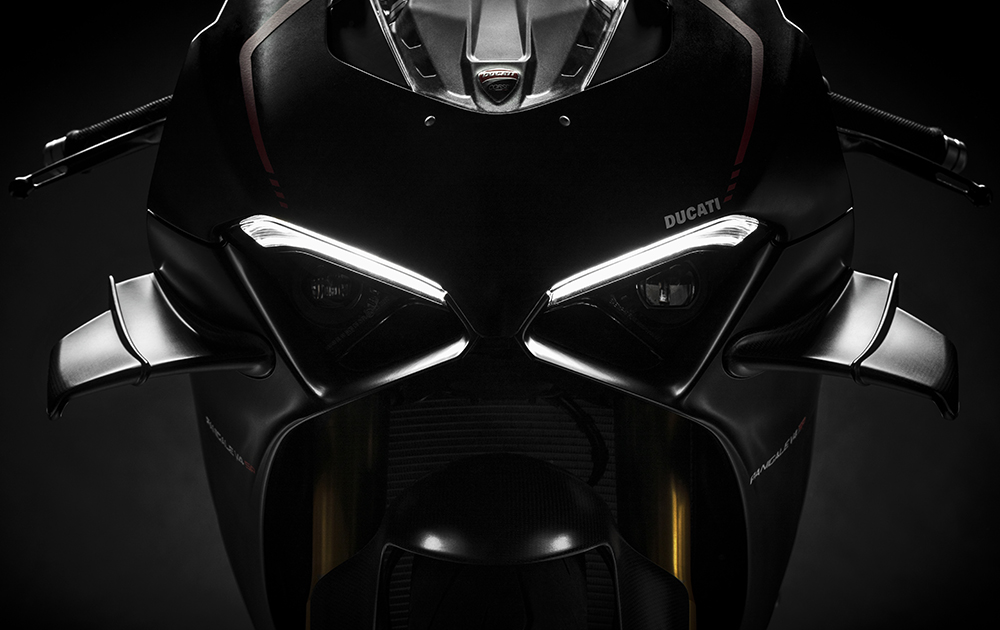 Instead of the mass gatherings we've grown so used to every November, we've been grabbing a cup of the good stuff and tuning into the official YouTube channels for this year's motorcycle reveals. This week, Ducati, Yamaha and BMW revealed a host of 2021 models… let's take a look.
Ducati Panigale V4 SP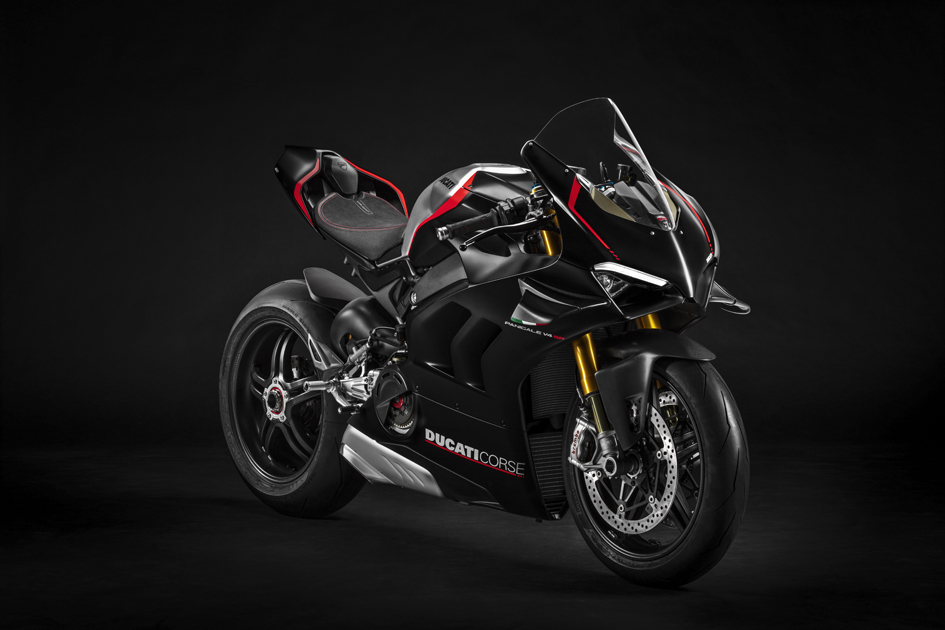 The Italians have surprised us once again, and this time with a new Bologna bullet: the Ducati Panigale V4 SP. For 2021, Ducati have dressed their spectacular Panigale V4 S in an evil 'Winter Test' matte black livery, and fitted it with proper go-fast parts. Only the best of the best earn the SP (Sport Production) logo at Ducati–and the V4 SP might just be the one.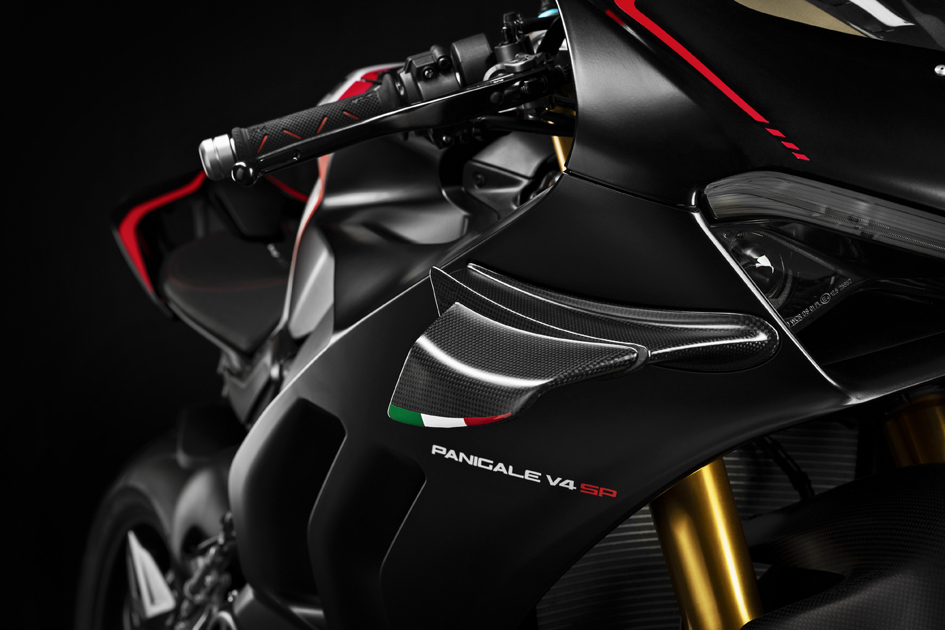 The Panigale V4 superbike family from Bologna saw changes made to its superbike package last year, so for 2021 the SP isn't a new bike but rather a specced-out V4. It gets South African-made BST carbon fiber wheels, aerodynamic winglets at the front, a dry slipper clutch from STM, Brembo Stylema R calipers, a Brembo MCS 19/21 radial master cylinder, and billet aluminum adjustable rear-sets. There's also no pillion seat or foot pegs… because by no means should two people ever be on the Panigale V4 SP at the same time.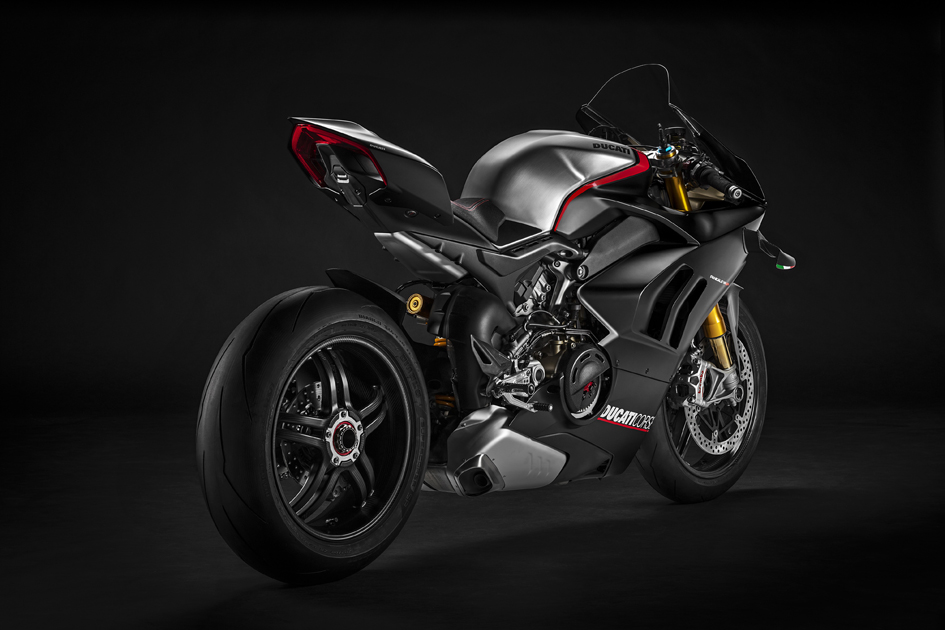 This leaves you with a 211 hp Ducati Panigale V4 SP with top-shelf kit. It weights 194 kg wet (1.3 kg less than the Panigale V4 S), and looks like a stealth fighter jet. If you've got the banknotes, Merry Christmas!
Ducati SuperSport 950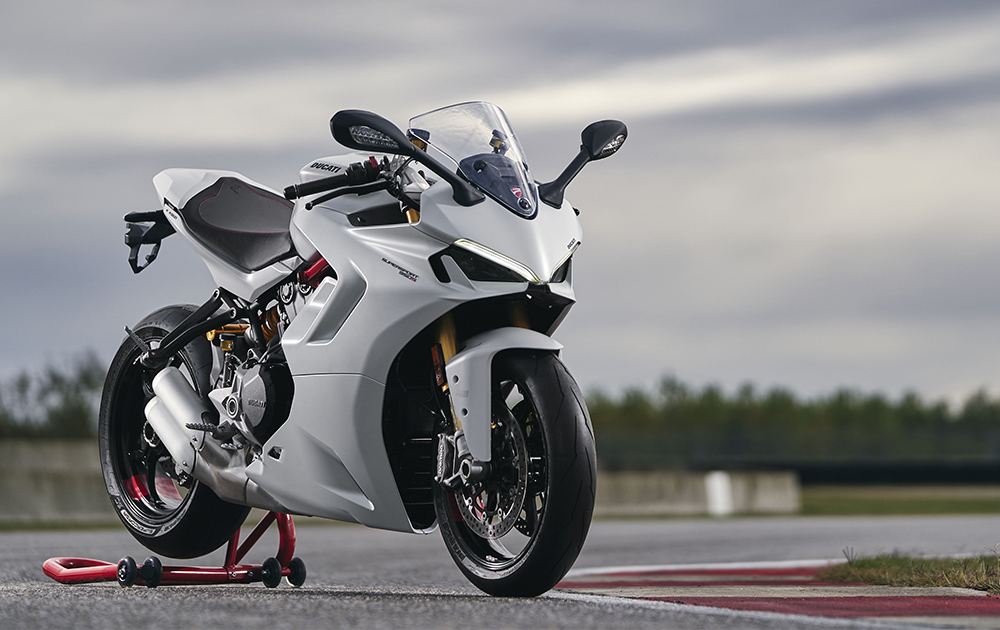 Since its release in 2017, the SuperSport has been my favourite Ducati, thanks to its touring abilities and great sport bike handling. For 2021 the SS is the same bike and more, with a friendly handshake from Euro5, a styling update, a TFT display and a six-axis IMU.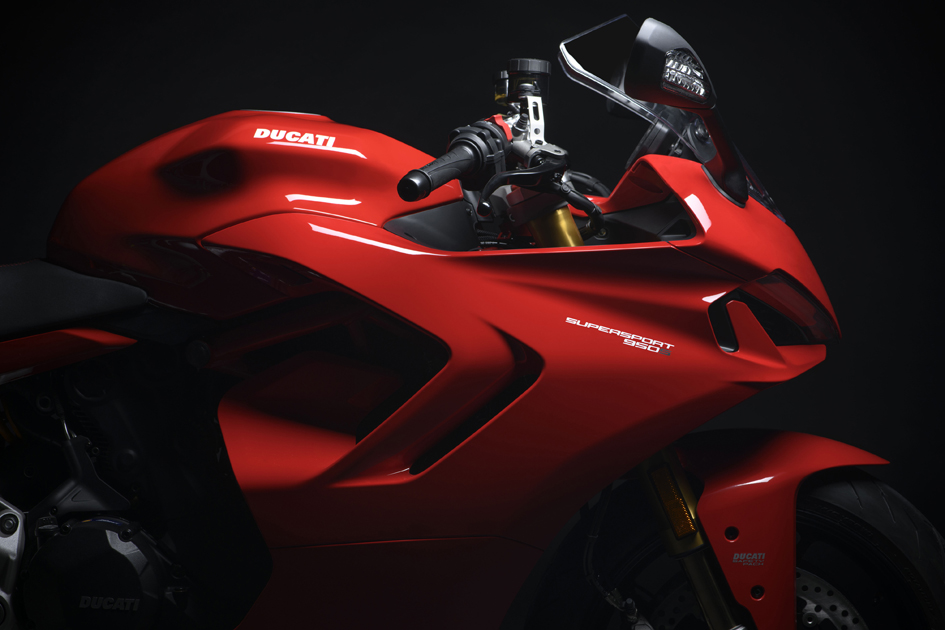 At first glance, the new bodywork shows resemblance to the Panigale family, with extra gills on the side fairings, and deep-set headlights up front. 'Sexy, yet functional' best describes the new look of the SuperSport.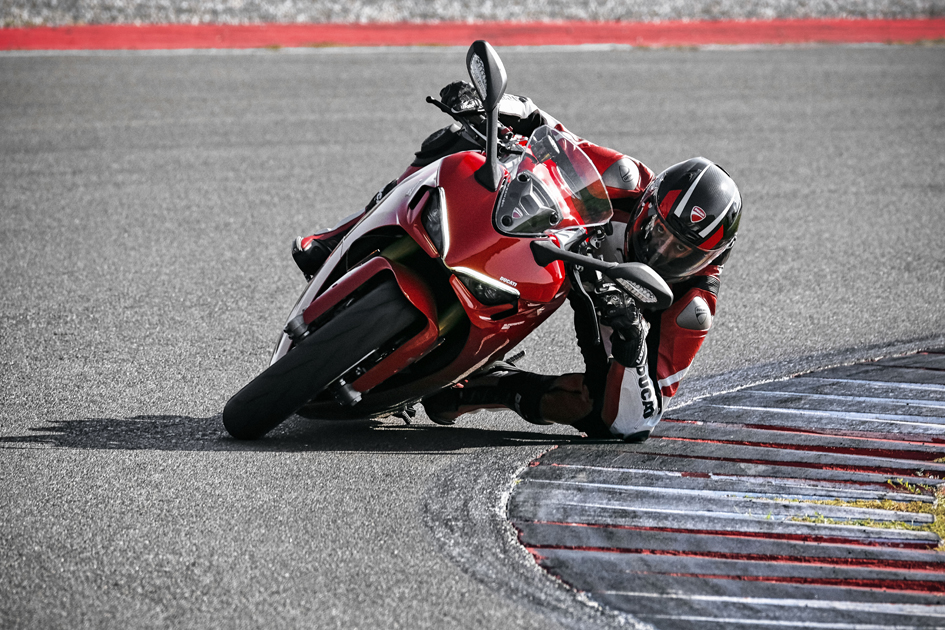 Underneath the fairing is a now Euro5 compliant 937 cc Ducati Testastretta 11° v-twin engine, producing 108 hp and 93 Nm of torque. An up/down quick-shifter comes as standard on both the base and 'S' models.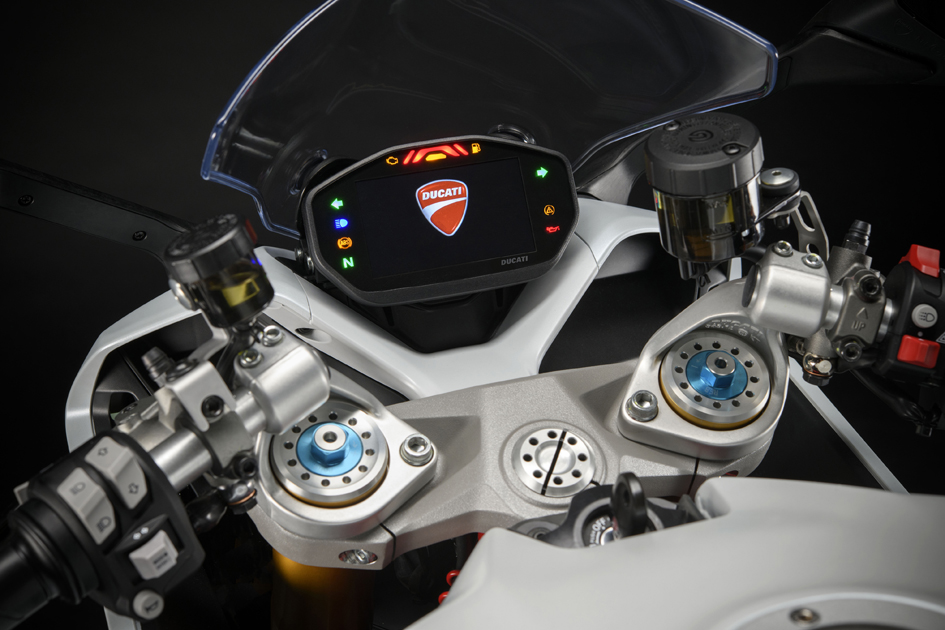 The new six-axis IMU controls the cornering ABS, lean-sensitive traction control and wheelie control, which can all be controlled via a new 4.3″ TFT dash. I like the new dash, but a few inches bigger wouldn't hurt given the competition in this arena.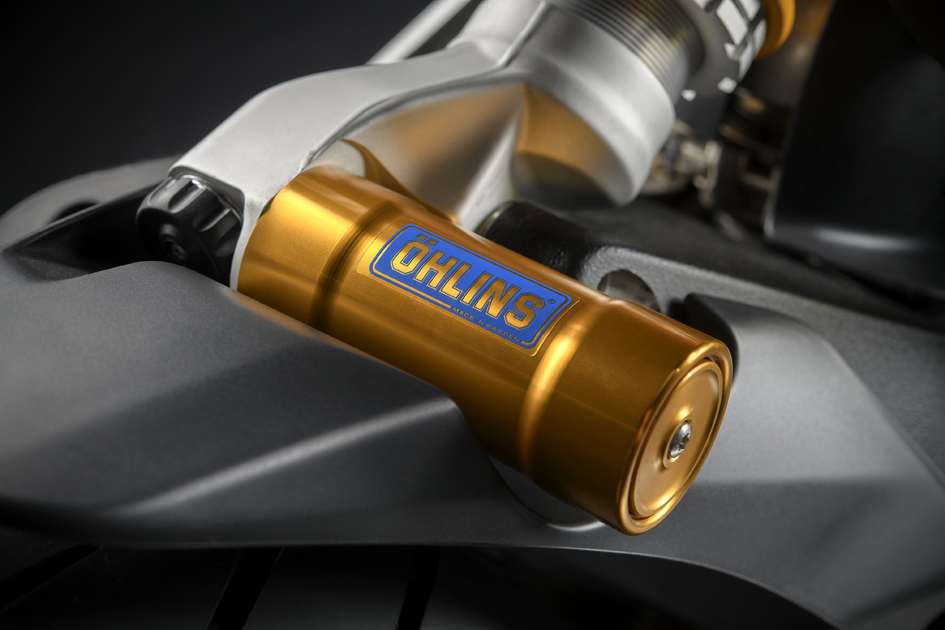 Besides the colours, the big difference between the SuperSport and SuperSport S can be found in the bikes' suspension. The S model boasts Öhlins components, while the base model uses Marzocchi forks and a Sachs shock.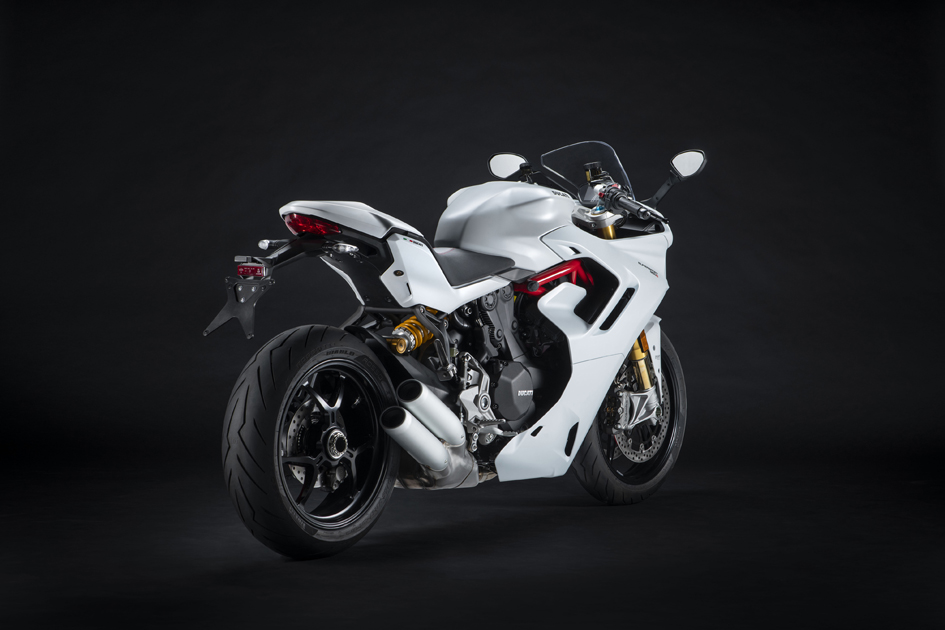 If you already own the current model SuperSport, then these upgrades might not be enough to trade yours in. But if you're a new buyer, the SuperSport's now that much more attractive an option.
Yamaha Tracer 9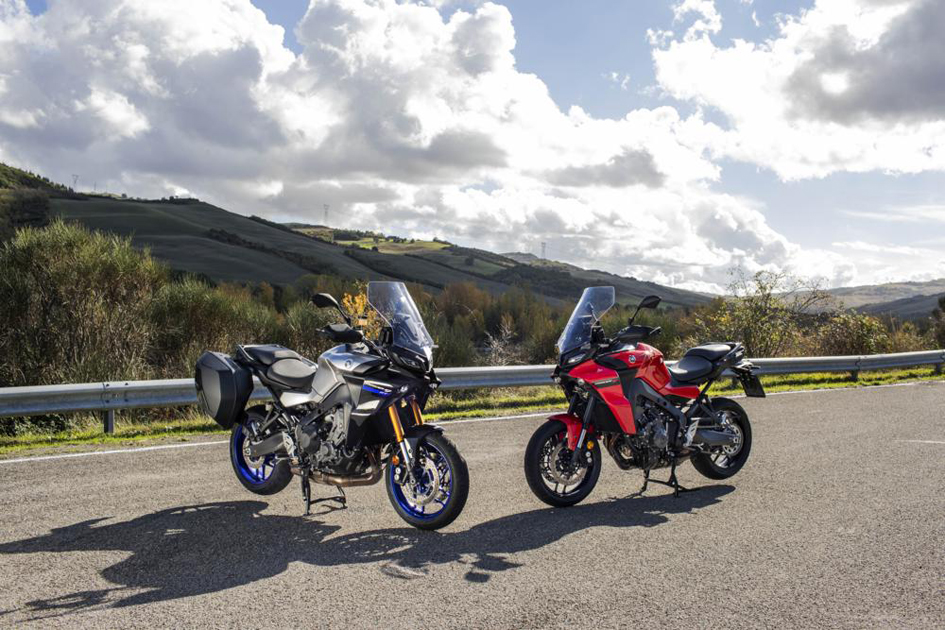 For 2021, Yamaha have revealed their third generation Tracer 9, with less weight, a sportier ride, increased fuel efficiency, new styling and more technology than ever before. With the outgoing Tracer 900 already established as a leader in the sports touring market (selling three times as many units as its nearest rival in 2019), it begs the question: did Yamaha just make it even better?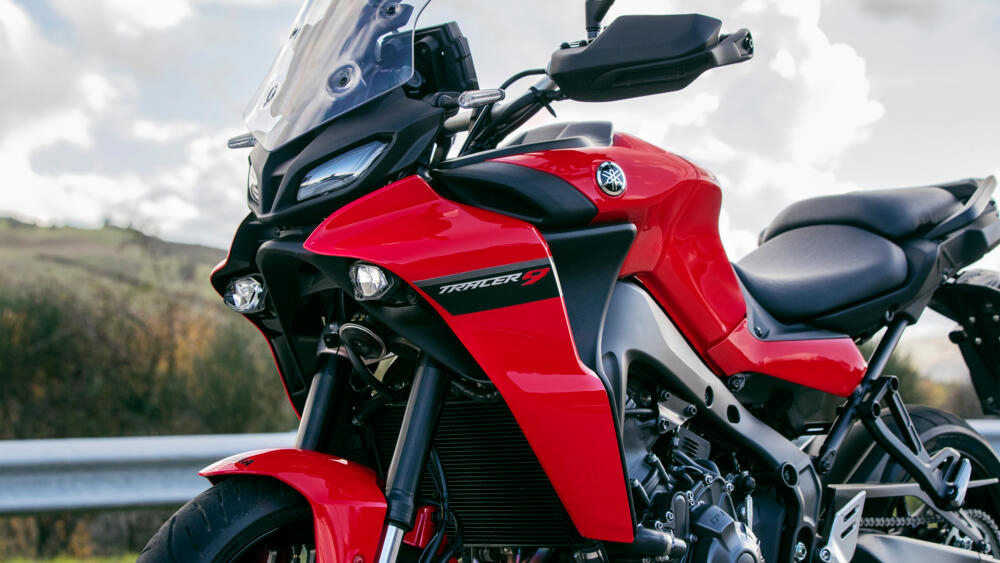 The Tracer 9 has little resemblance to the previous generation—instead, Yamaha have given it a futuristic and more dynamic fairing design. I especially like the combination of the slim LED 'eye' headlights, with the spotlight-style low beams underneath. The bike looks slick with our without touring panniers, and the taller screen should keep you tucked away from the elements.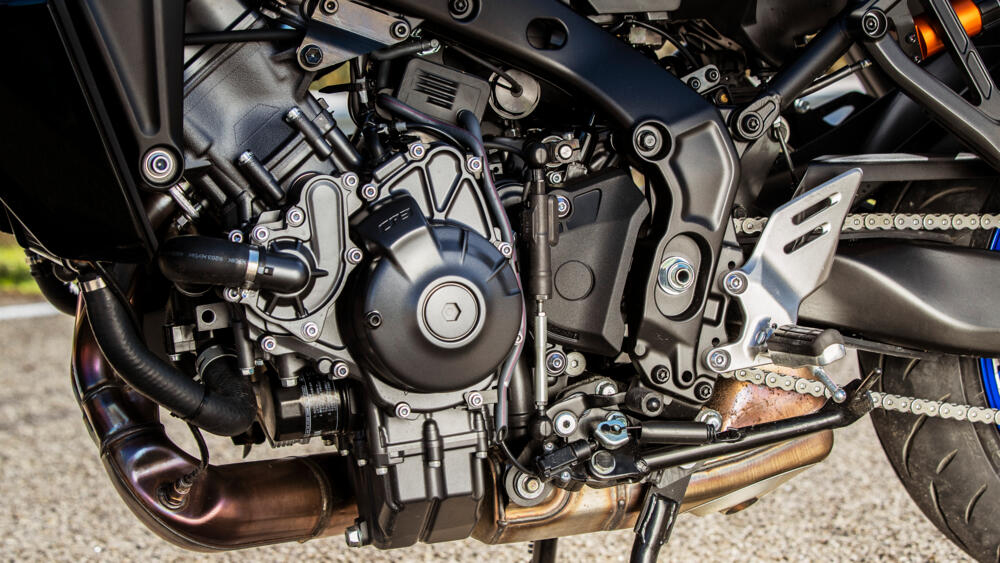 Just like its naked sibling, the Tracer 9 gets Yamaha's all-new EU5-compliant 890 cc CP3 engine. It produces 93 Nm at 7,000 rpm (1,500 rpm lower down the rev range), and 117 hp at 10,000 rpm (4 hp more than before). To enhance ride quality even more, Yamaha have equipped the Tracer with an all-new die-cast Deltabox chassis and high-rigidity swingarm. An impressive change for 2021 is the new fuel delivery system, which increases the fuel economy nine percent, giving this sports tourer an extended range of 350 km+ from its 18 litre fuel tank.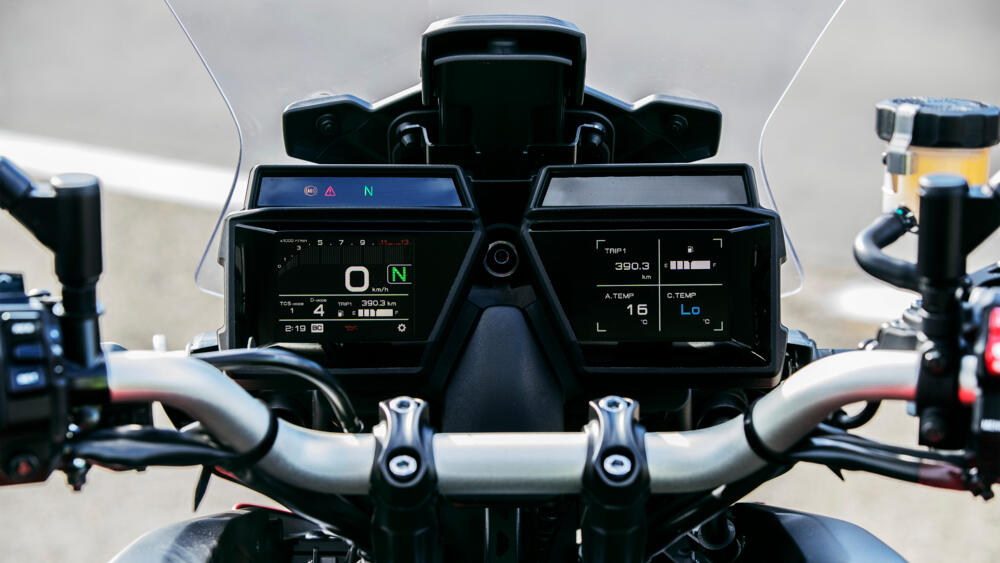 The Tracer 9 is another bike to get a six-axis IMU, which means it now has lean-sensitive rider aids. There's also a 3.5" TFT display, a new ride-by-wire throttle, a quick-shifter, a revised intake and, finally, the ability to interface with Yamaha's MyRide app.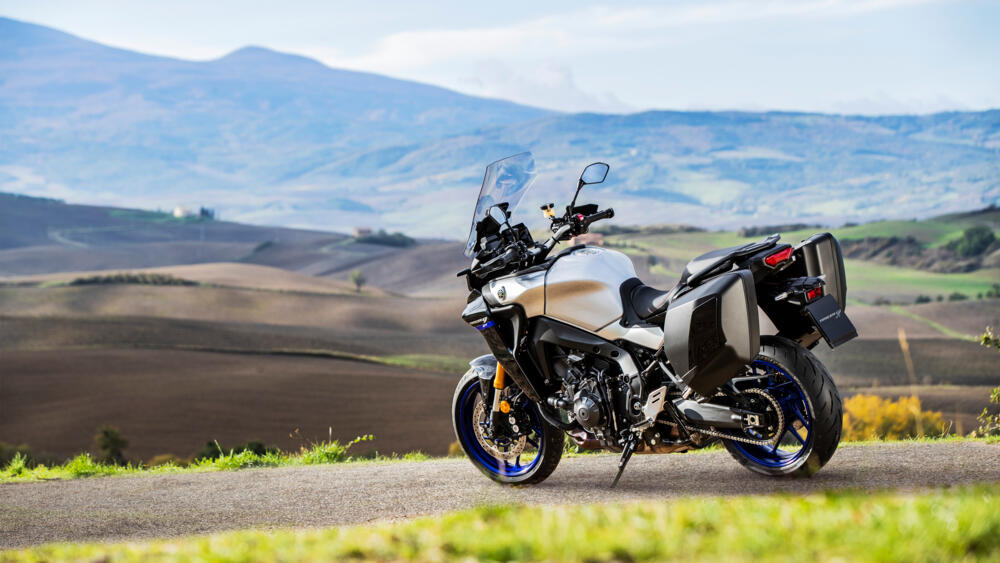 The base model Tracer 9 and the GT both come with fully adjustable suspension setups, except the GT gets those special golden goodies. YZF-R1-type radial master cylinders provide great stopping power, but also give the rider a higher degree of control.
Yamaha Tracer 7 GT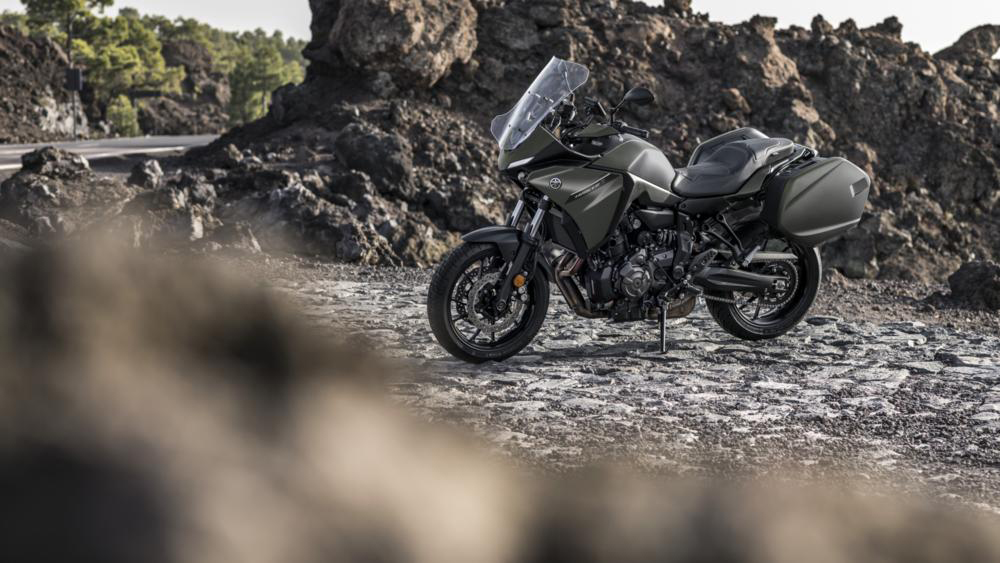 Yamaha have taken the formula for the Tracer 9 GT, and injected it into their latest Tracer 7 GT for 2021. It's focused squarely on escaping from the city, with a comfier seat, higher screen and 20 litre touring side cases from Yamaha's 'Genuine Accessories' range.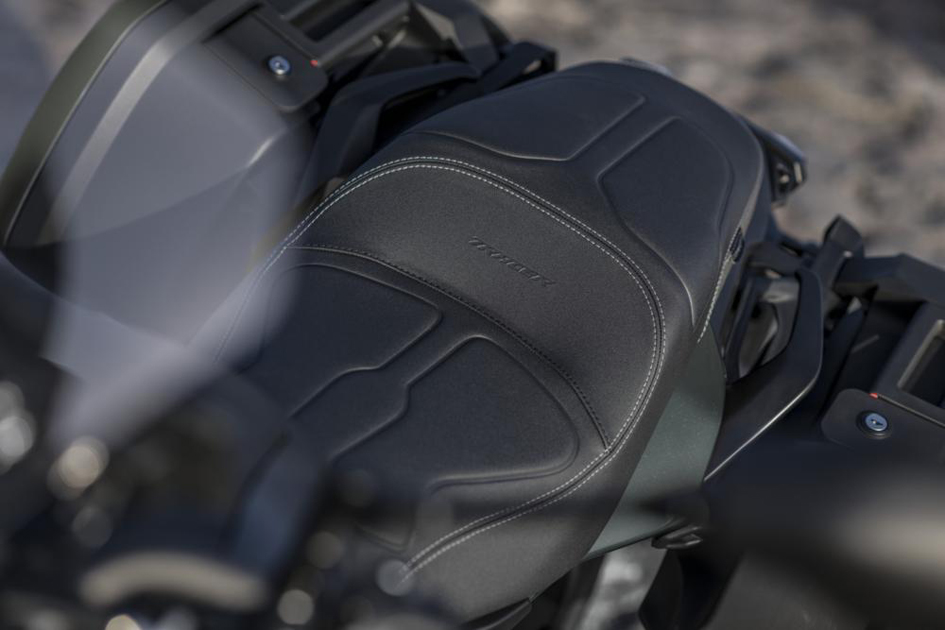 Other than the slight ergonomic enhancements for touring, the Tracer 7 GT is still the same bike as before, except that it's now a genuine 7-days a week bike that can play hard and fast during weekends.
BMW G 310 R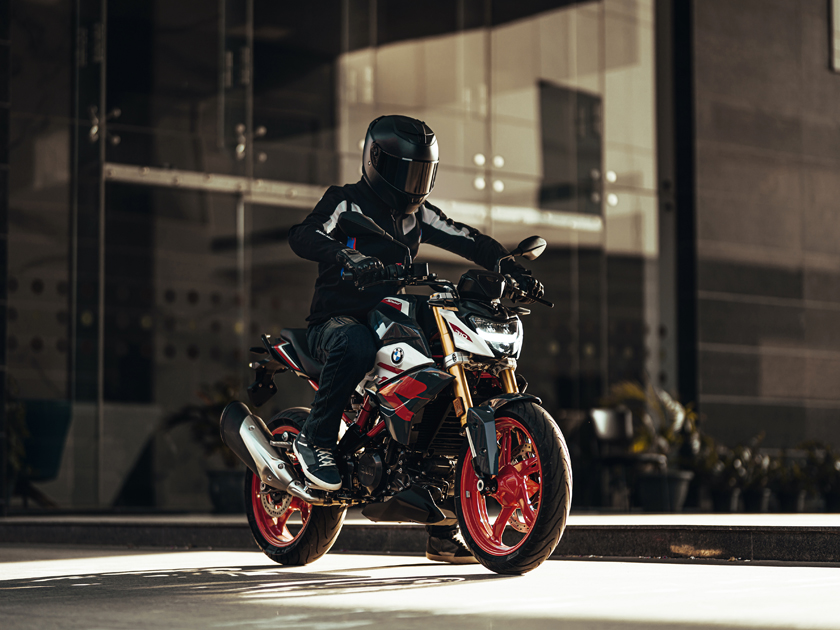 While we were focussed on the new BMW S 1000 R, the German marque quietly updated the much smaller G 310 R too. And it just got a whole lot more exciting; bad-ass, even. The designers at BMW Motorrad have clearly put in some effort for 2021, because this bike looks radical, thanks to a new LED headlight, new styling, a slipper clutch, ride-by-wire throttle and adjustable levels.
The new body panels and styling elevate the G 310 R's street cred, but also give a typically BMW premium feel. A new LED headlight and turn signals give the front end an angular look, and the radiator covers are actual fairings, painted in a roadster fashion and screaming quality.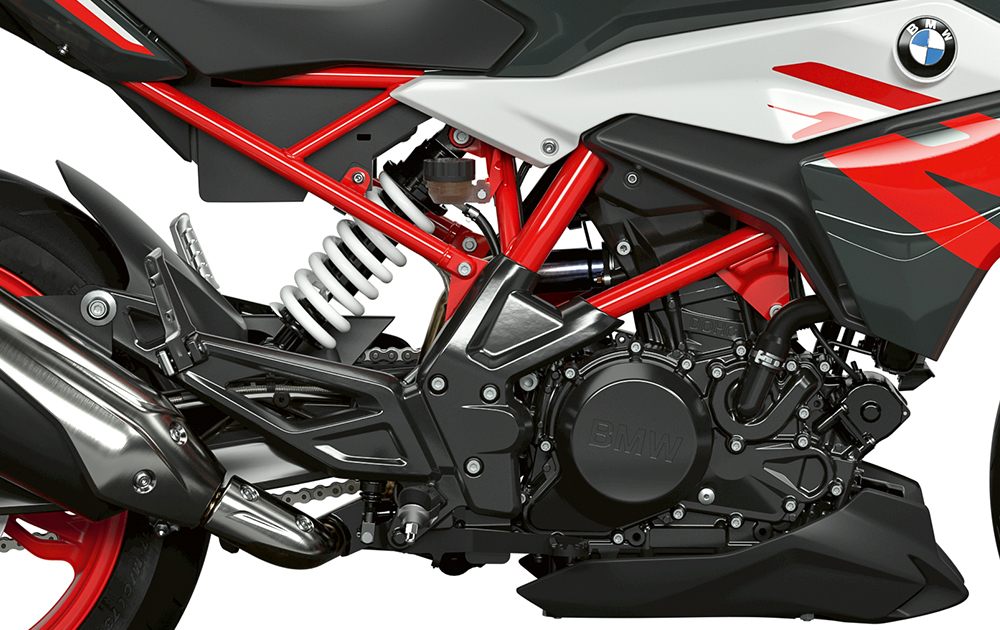 Although the styling has changed tremendously, not much else has been fiddled with or changed. The G 310 R is still powered by the same 313 cc single-cylinder motor, producing 34 hp and 28 Nm, it also has the same chassis, suspension and brakes for 2021.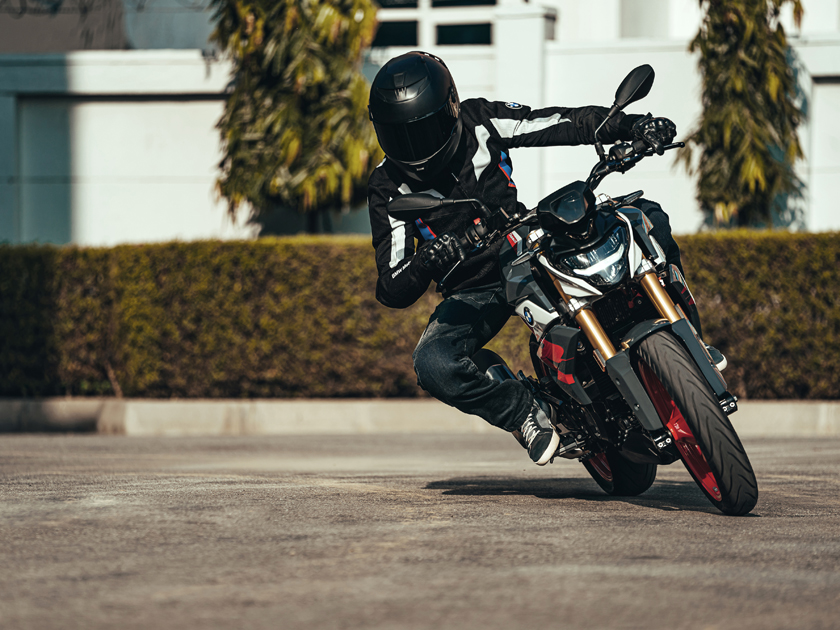 Although not completely new, the 2021 BMW G 310 R is certainly easier on the eye than its predecessor. The G 310 R will be available in two colour variants in South Africa, 'Style Sport' (a limestone metallic with red rims) and 'Cosmic Black.'