As KTM continues to storm ahead, it has become a market leader in far more than Offroad motorcycles. The Austrian manufacturer has established a strong presence in all Street segments with the Travel segment being their core market in South Africa.
A strong network of KTM dealers has been a big contributor to the company's success, selling its diverse range of motorcycles and accessories and ensuring professional service to its clients. It comes as no surprise that KTM is now looking at expanding their presence and growing their market share even further, and what better place to do so than the Western Cape with its endless diversity and potential for any type of riding.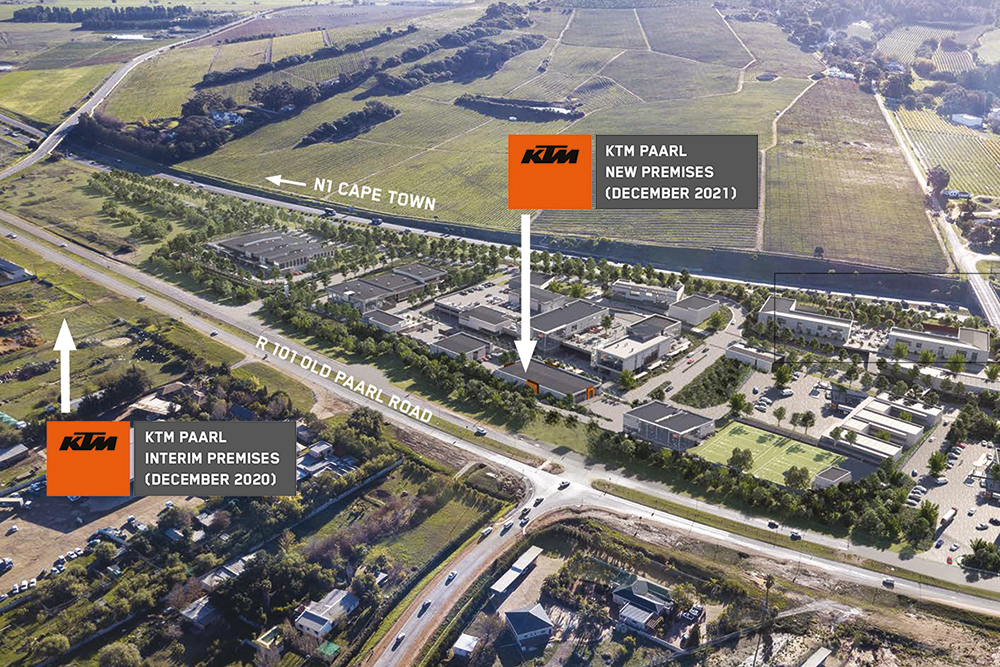 KTM PAARL TO OPEN THEIR DOORS IN DECEMBER
KTM has monitored the dynamics within the market over the last few years and an influx of people moving to the Western Cape has led to the opening of a new independently owned dealership in the Cape Winelands. KTM is excited to announce that Paarl will open their doors to the public this December.
Miguel Lage, the dealer principal and shareholder at the existing RAD KTM dealership in Sunninghill, has taken on this new adventure together with his partners who have committed to opening a brand new KTM store in the Western Cape. Run by an expert team, clients can look forward to the full KTM experience: "Our aim is to provide our customers with the full 'Essence of Orange' through exceptional service and value.", says Miguel Lage.
"Broadening our footprint in the Western Cape is the next step in capturing a broader client base. We don't just want to sell products, but rather offer a sense of belonging and a way to tap into the KTM lifestyle. With our diverse range, we have a motorcycle that suits everyone, from beginner to expert, from junior rider to more seasoned riders and for the rider who prefers to explore the roads less travelled on their own or as a group of adventurers and friends. By having two dealerships in the Western Cape, KTM Cape Town in Paarden Eiland on the outskirts of the city centre of Cape Town, and KTM Paarl, catering for the Cape Winelands clientele, we believe that our dealerships are conveniently situated for our Western Cape clients", says Franziska Brandl, Managing Director KTM Group South Africa.