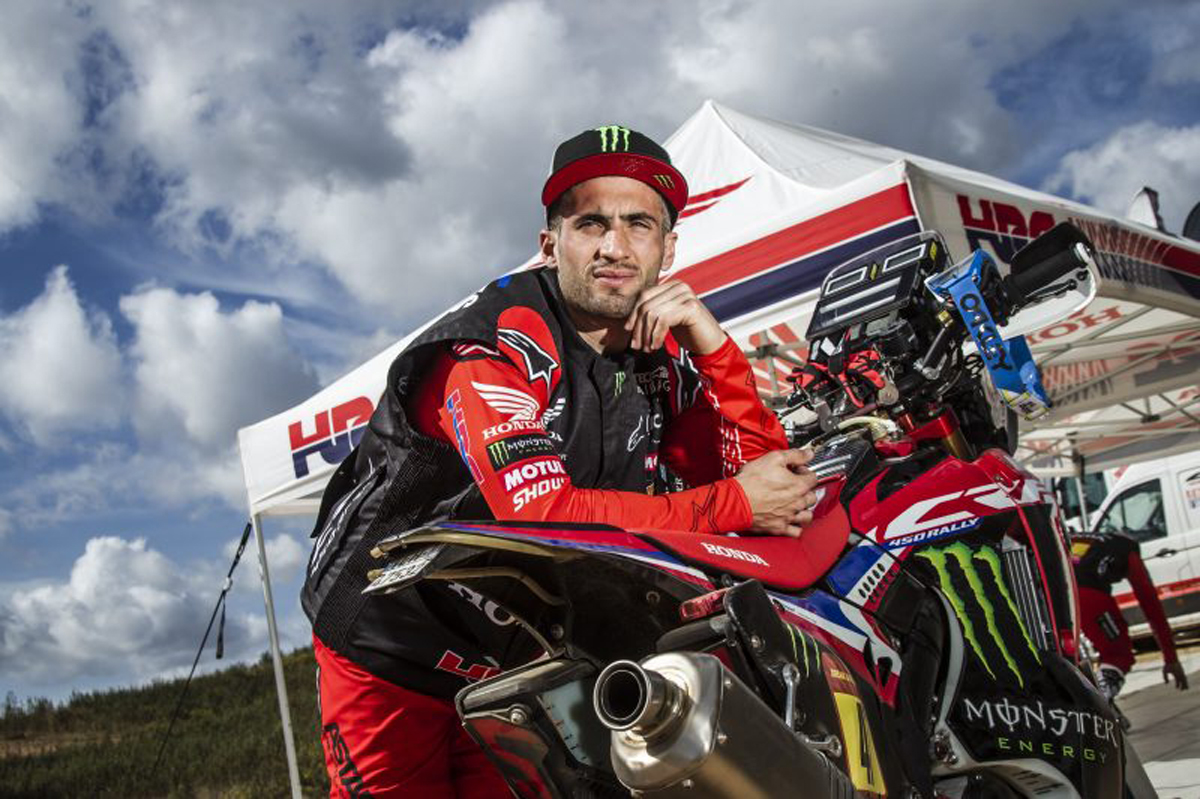 The final stage of the 2021 Dakar Rally delivered the outright race win to Monster Energy Honda Team. Kevin Benavides claimed the triumph after twelve gruelling stages. Ricky Brabec accompanied him on the podium in second place.
It was an intense, yet intriguing 202-kilometre special stage, which brought down the curtain on the Dakar Rally on the shores of the Red Sea. And it could not have been a happier one for the elated Monster Energy Honda Team riders: we have won the 2021 Rally Dakar!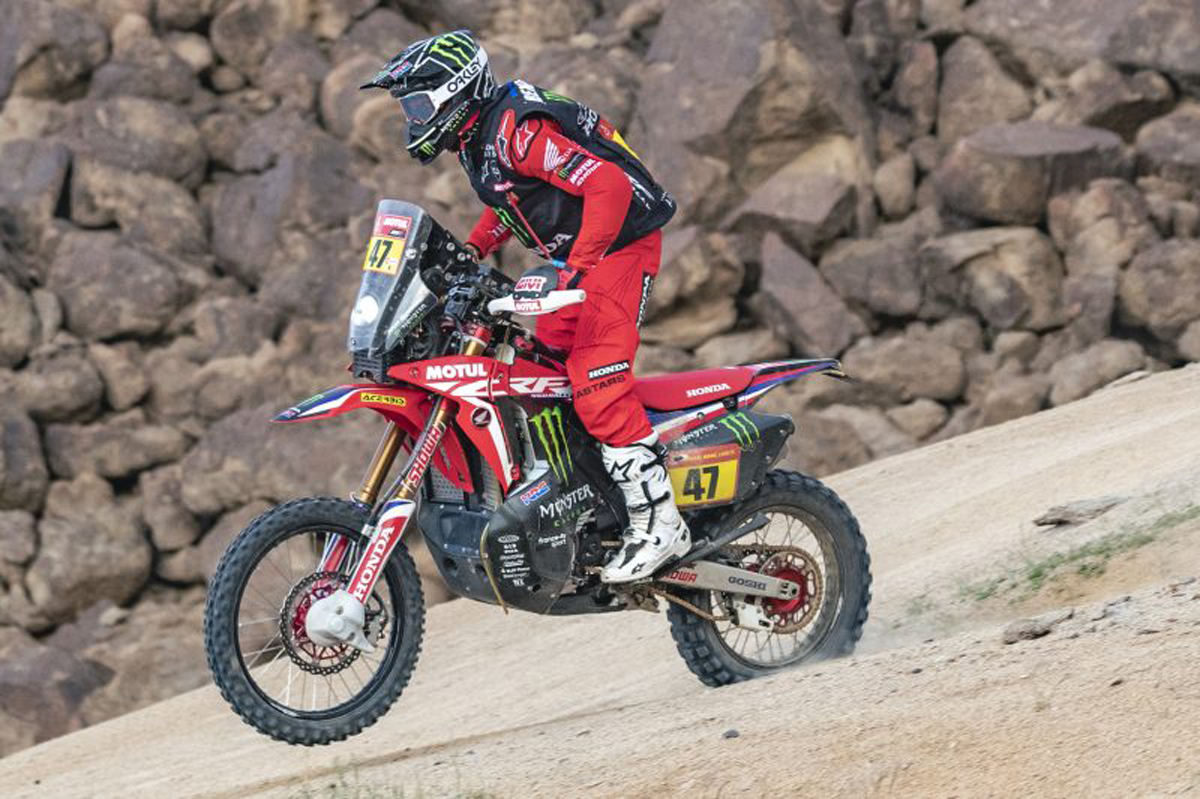 Kevin Benavides has clinched the 2021 Dakar crown with team-mate Ricky Brabec finishing runner-up. This marks a first title for the Argentinean Monster Energy Honda Team rider and, once again, a historic result for Honda, who dominated throughout the 2021 Dakar.
Over twelve tough days, Monster Energy Honda Team commanded the rally, accomplishing the final mission for a second successive year.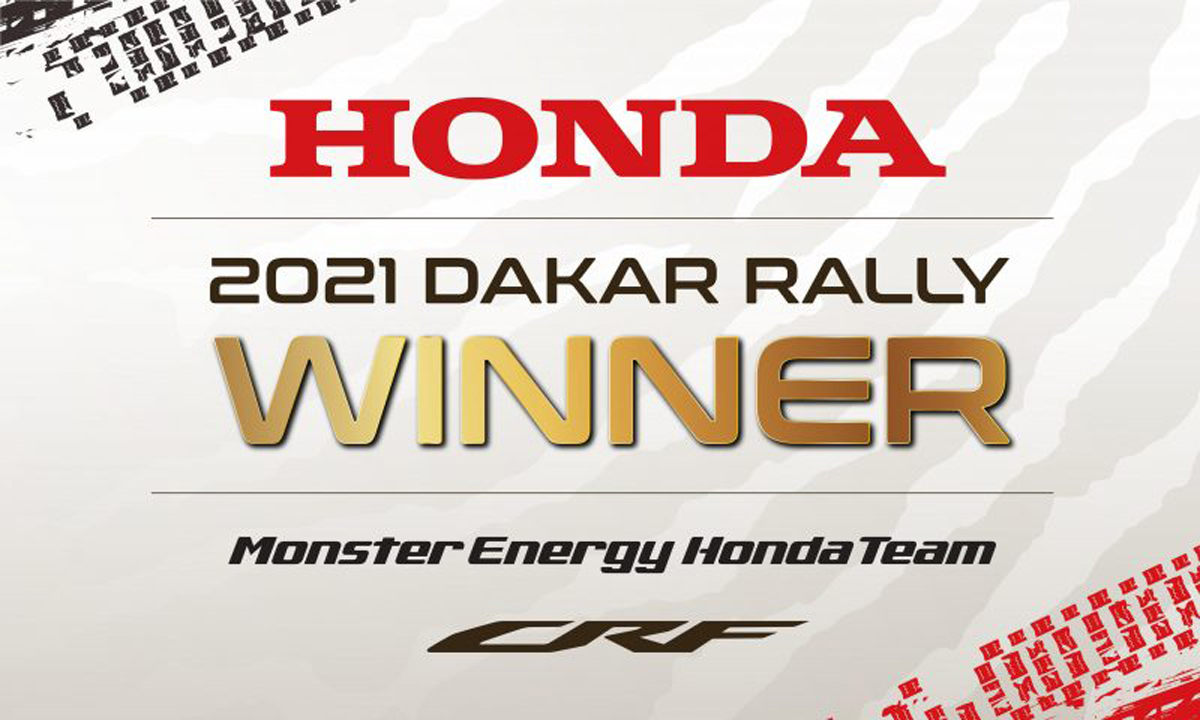 Ricky Brabec 1 – 2ND OVERALL
We are back in Jeddah. Kevin and I did a great job. The whole team did a great job. It was unfortunate for Joan and Nacho. I tried to make a push to try and get Kevin seven minutes ahead, but unfortunately, I failed. I had to settle for the number two spot. All in all, it was a great rally. My mentor and my assistant Kendall, my mechanic Eric did a great job and kept Nacho and I focused and in one piece. Thank you guys once again, and hopefully next year we'll be able to take the number one back on this bike.
Kevin Benavides 47 – WINNER OF DAKAR:
The final stage of this Dakar 2021 was very difficult: I started third so I thought that it would be easier, but it was not like that. At kilometre 50 all the riders in front got lost, so I began to open the track. The stage has been very difficult to navigate so I stayed very focused on doing things well. I gave everything to achieve this win which is a dream come true for me. I am very happy and thrilled about it. I crossed the finish-line thinking about many things, with great emotions… Paulo Gonçalves also crossed with me… It was a great moment. I am really pleased and I'm living this moment. I want to thank the whole team, starting with my mechanics, for the great job they have all done this difficult year. Thanks also to Honda for giving us such a great bike which made it possible to achieve the dream.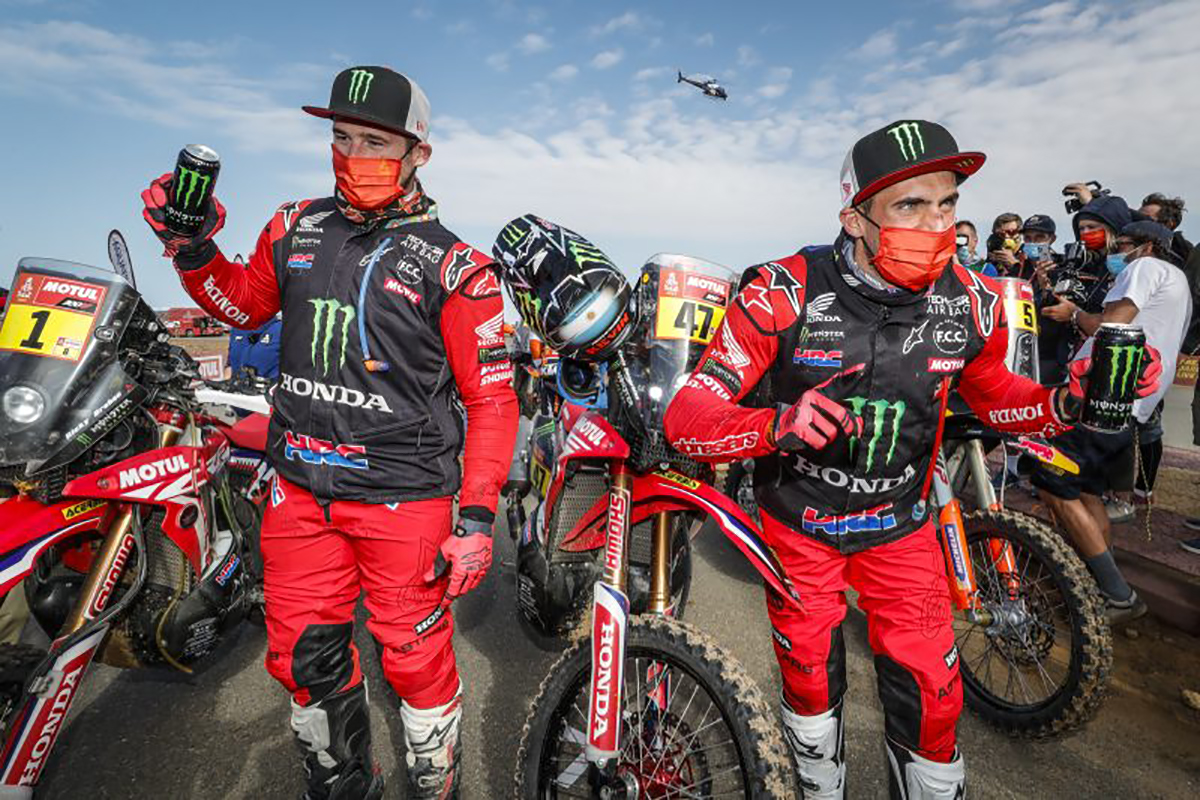 Ruben Faria – General Manager:
This Dakar has been very intense and hard-fought. We overcame the Covid restrictions and the entire team was able to participate in the race. During the entire Dakar, Monster Energy Honda Team has been really strong. We got off to a good start in the prologue, while the first two stages, with all the navigation and starting out from the front, was a bit more difficult. By the fourth stage we had begun to dominate the race and as we have seen, it was a clean race and very professional job from everyone involved. Kevin was really strong and Nacho was perhaps the strongest on the track, although he fell three days from the end. Ricky and Joan have won several stages, showing their potential, although Joan had to withdraw on the penultimate day of the race. The Dakar is like that, it is the toughest of races. We managed to finish first and second thanks to Kevin Benavides and Ricky Brabec. The team has done an excellent job and everybody should be congratulated and proud of themselves. Japan has made a great bike – really good – which has not caused any problems whatsoever. We will continue working like this to win again in 2022.
Provisional Results Stage 12 – 2021 Dakar Rally
1. Ricky Brabec (USA), Honda, 2:17:02
2. Kevin Benavides (ARG), Honda, 2:19:19 +2:17
3. Matthias Walkner (AUT), KTM, 2:21:15 +4:13
4. Skyler Howes (USA), KTM, 2:22:51 +5:49
5. Daniel Sanders (AUS), KTM, 2:24:13 +7:11
Provisional Standings (after stage 12) – 2021 Dakar Rally
1. Kevin Benavides (ARG), Honda, 47:18:14
2. Ricky Brabec (USA), Honda, 47:23:10 +4:56
3. Sam Sunderland (GBR), KTM, 47:34:11 +15:57
4. Daniel Sanders (AUS), KTM, 47:57:06 +38:52
5. Skyler Howes (USA), KTM, 48:10:47 +52:33