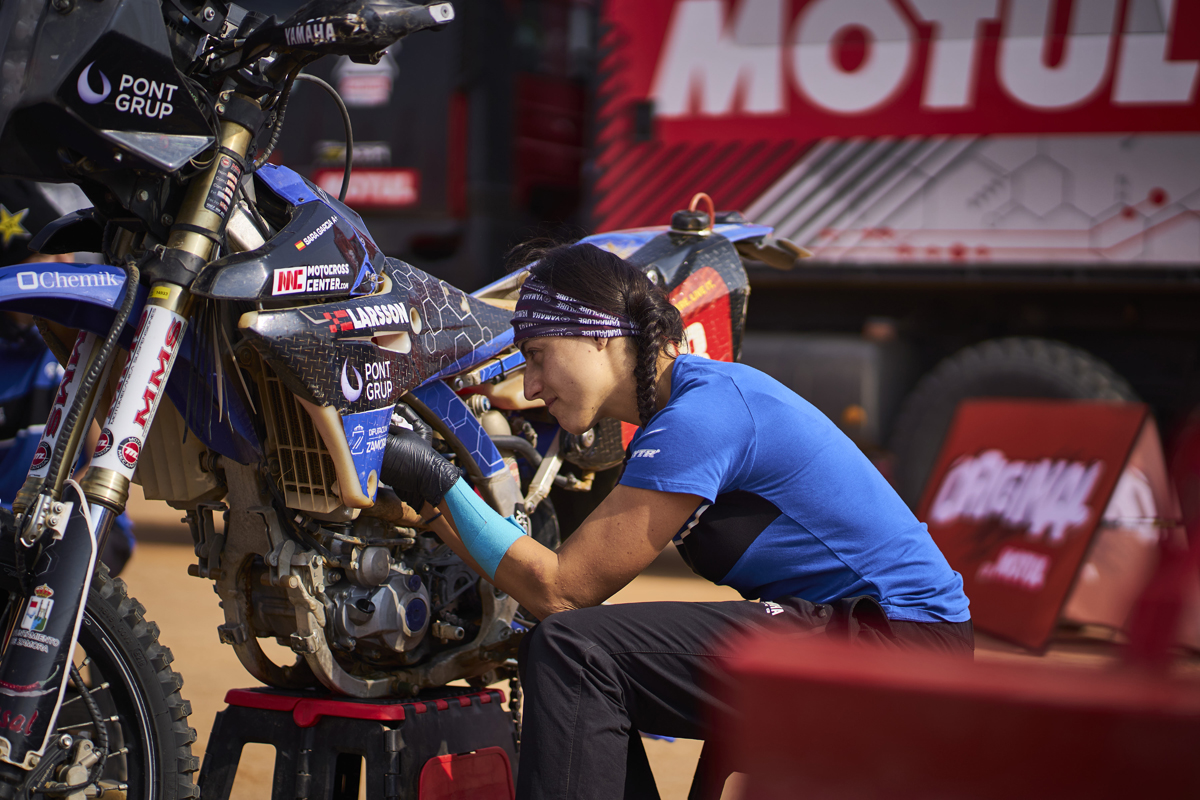 The media and a few other privileged guests, got to attend a 'Dakar Live Link' with Eva Castelain, a Motul representative, live from the Bivouac on the eve of the final day of the Rally. It was most fascinating to eavesdrop on what has been a sensational Dakar, full of unprecedented levels of drama. The new rule regarding only sharing the roadbook 15 minutes before the start of each stage, made navigation, already a major challenge, almost unplayable for all but a very few of the competitors, irrespective of class. Perhaps best summed up by last years car class winner, and Dakar veteran, Carlos Sainz, who commented that 2021 was a race of navigators, not drivers. Well dude, you still have a navigator!. Consider for a moment the bikes and quads. In those classes, the riders, or 'pilots', in Dakar parlance, are one and the same person.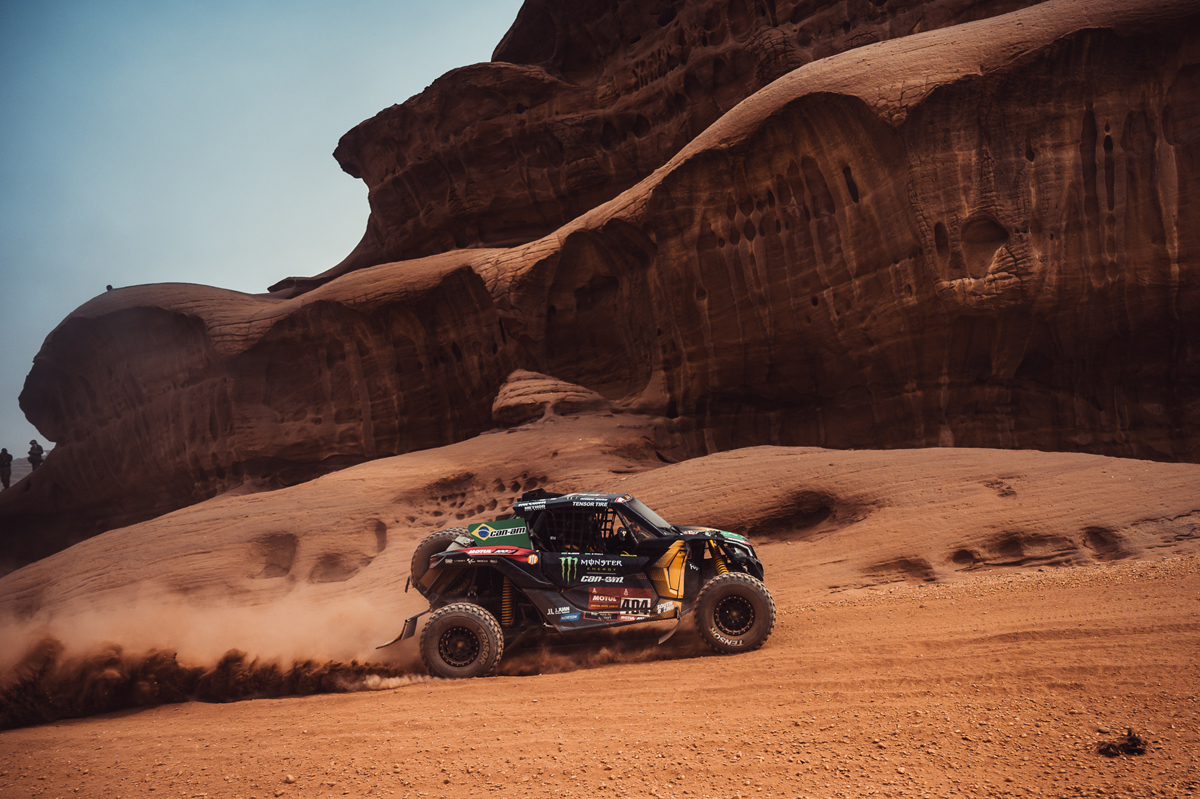 Motul have been a major sponsor of the Dakar since 2018. The reason, Eva explained, is very simple. Motul is 'a racing brand and racing is in their DNA'. It provides them with an opportunity to test and improve their products under the most demanding conditions possible. Their 300V race oil was particularly under the spotlight at Dakar 2021. Within a year we will buy a 300V that has been developed even further from lessons learnt at Dakar. I noted that the bottle that Eva pointed at was a 15W60, meant to maintain viscosity in the most extreme conditions. Testimony to the huge temperature variations experienced at the Dakar in Saudi, which varied between 4 degrees and then north of 30 degrees, on any given race day. It seems, if you wear a Motul hat, you never leave well alone, but always strive to take things a step further, constantly improving what is already a cutting edge brand.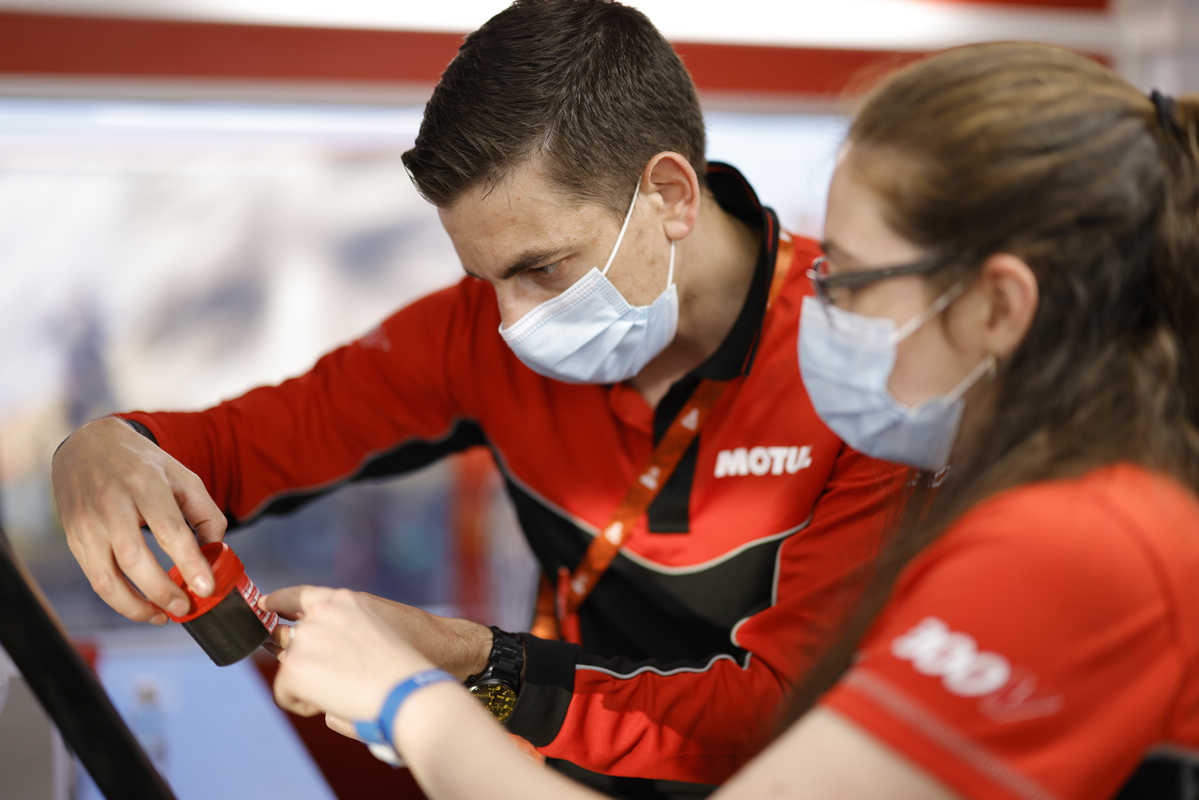 Although Motul supports all classes of vehicle at the Dakar, one gets the feeling that the 'Original by Motul' class is closest to their hearts. These are the guys who were previously known as the 'Malle Moto' class. Could be Afrikaans, if you understand what this class is about! Motorcycle riders who are totally self-supported. They race all day, then do their own maintenance and repairs, totally unsupported. Motul provides them with a toolbox, mat, bike stand and tiny tent, complete with bedding and duvet, to help slightly on the logistics side. Interestingly, the Motul staff working at the Dakar have similar digs. Probably why they so identify with the hard-core 'Original by Motul' purists. 54 riders started this class, with only 21 remaining with one stage to go. Respect.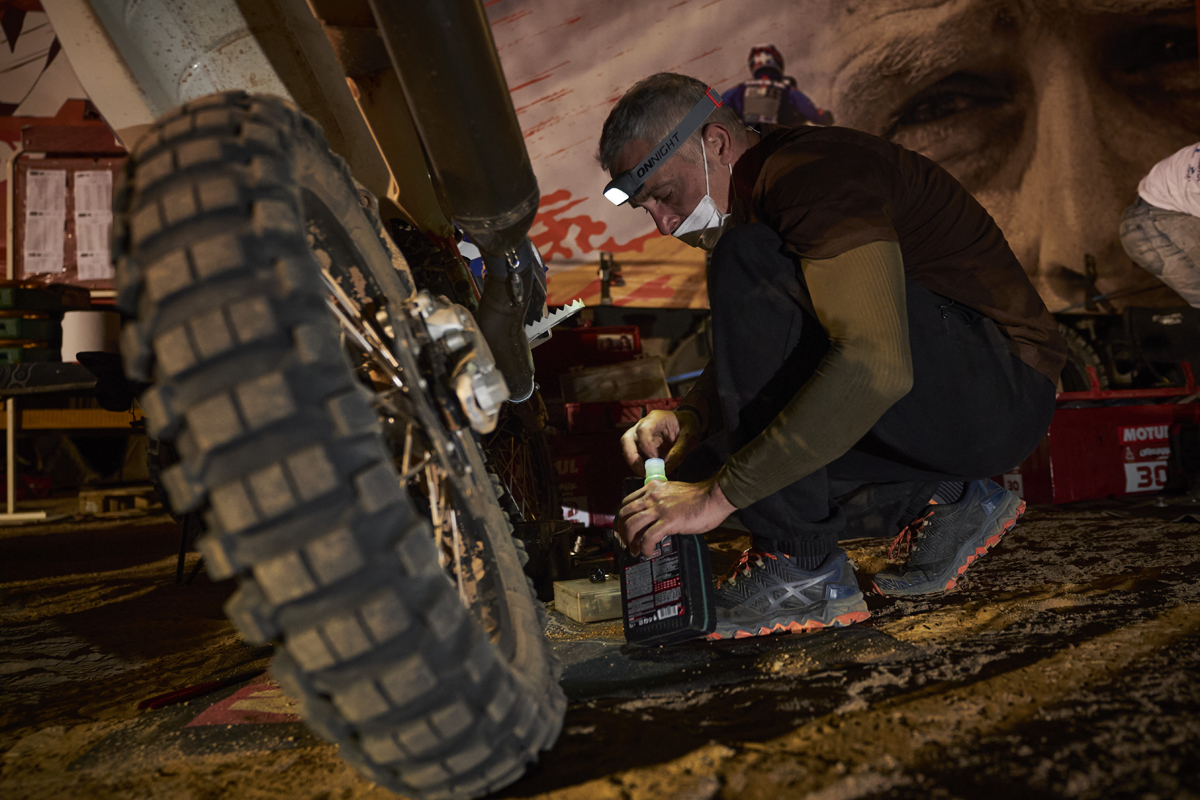 We got to chat, via Eva, to one of these riders, in the form of Neil Hawker, a veteran of 12 years in the British military, attempting his second Dakar. In 2020 he capsized on stage 5, breaking his arm, which forcing his withdrawal. He returned in 2021 with unfinished business. Chomping on a packet of Lays, he was really upbeat, sensing that his goal was clearly now within reach. On really tough days, some of these riders would arrive in the Bivvie after 11 pm, shattered from a day of covering anywhere between 800 to 1000 kays, half of which could be spent racing. The drill is, in Neil's words, 'to have a routine. Sort the bike, sort the body, then sleep'. With some 4 am starts there was often not much of the latter!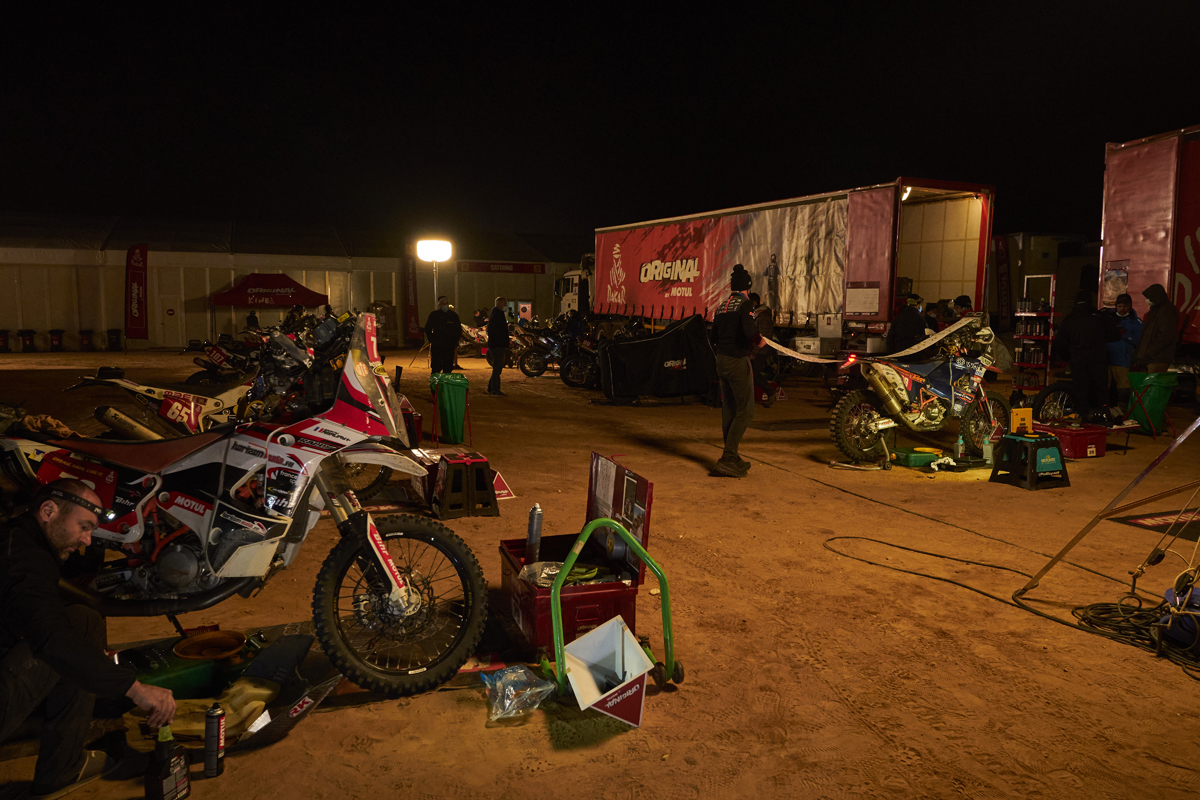 We then had a tour of Motul's mobile lab. 3 technicians man this lab (as I type it this that sounds sexist, considering that two of the personnel are women). Optical and Infra-Red Spectrometers are used to analyse Oil samples and then give feedback to the teams on the health of the motors, as revealed by the analysis. Traces of contaminants, such as dust, coolant, water etc, or metals can mean potential problems with engine, clutch or gearbox. This allows service crews to take the necessary remedial action.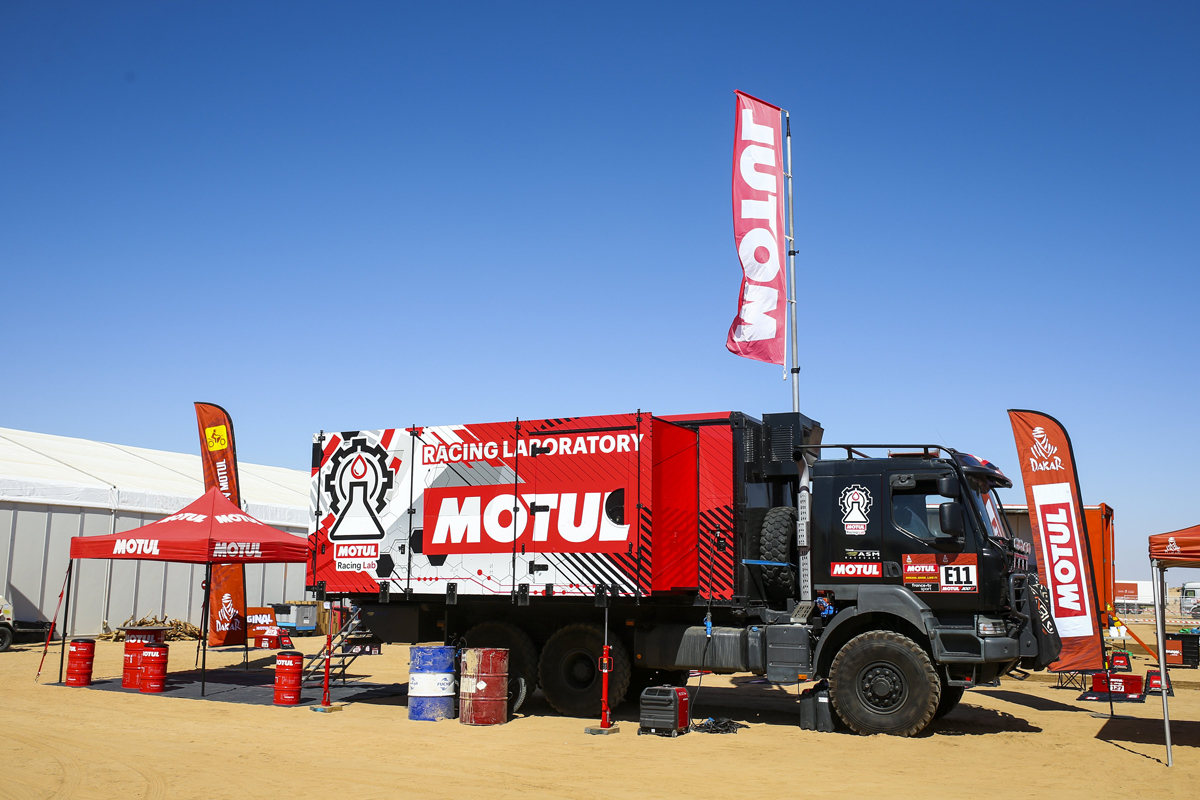 The big talking point at Dakar 2021 is contaminated fuel. If you were unlucky enough to fuel early from the re-supply tanks, it seems that you could end up with significant amounts of gunk in your tank. This plays havoc with finely tuned race motors, messing with your fuelling modules to such an extent that total engine failure could result. The failure of all the factory Yamahas could well be related to these issues. Time will tell (that is if anyone tells at all). Running an Oil analyses takes around ten minutes and this service is available to all participants. Mind-boggling technology!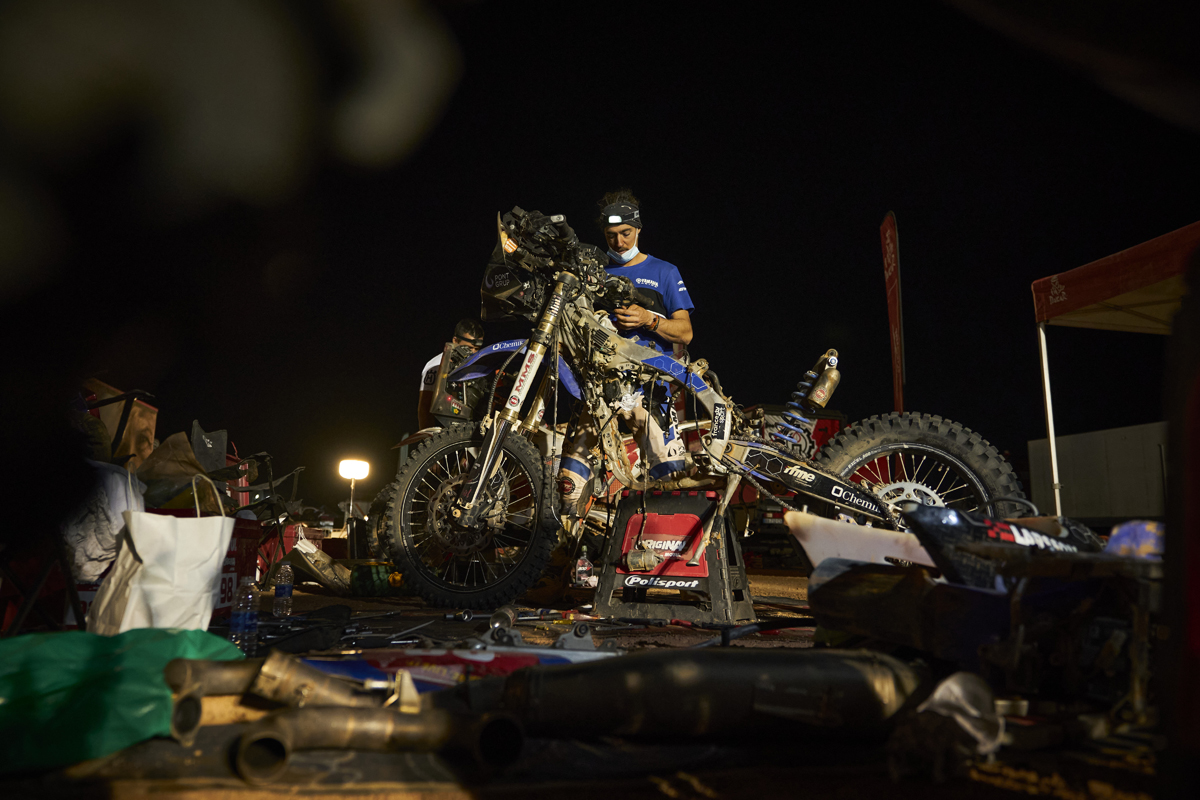 Teams used the information gained from these analyses to set up their engine management systems and fuelling modules, taking into account factors such as altitude, temperature and expected conditions. An engine running too rich or lean, under maximum load, for extended periods, needs to be set upright, or you could pay dearly. This is what makes Dakar such a vital testing ground for lubricants as well as so many other facets of modern engineering technology. Interestingly, Motul SA have a contract with a local lab to do similar analysis for South African users of their products.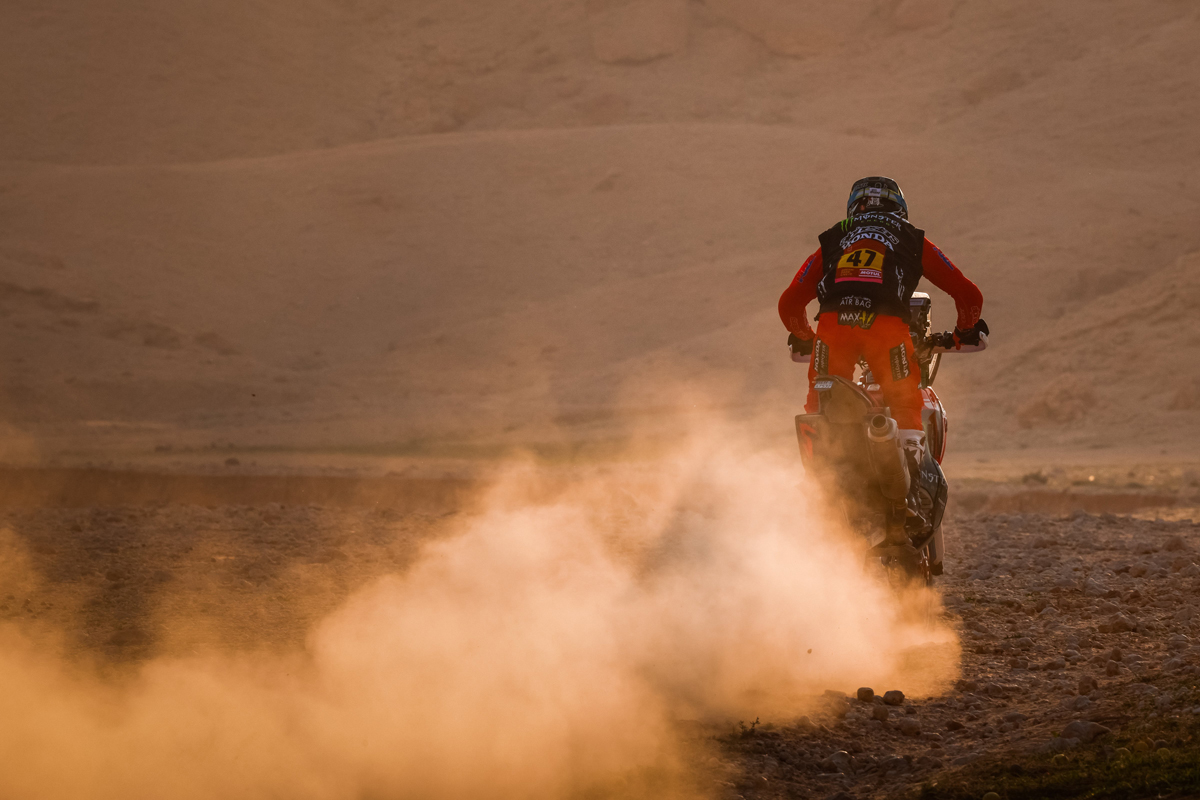 We got to visit with a Toyota team too, but being two-wheeled warriors, this was simply of passing interest to us. A huge shout out to Mercia and her media team for making this fascinating 'virtual tour' possible. It gave us a whole new appreciation as to what an incredible logistical effort the Dakar is, especially together with the challenges brought by Covid. Well done to Motul and everyone else involved, for making this motorsport spectacle the incredible event that it is.
For more information on MOTUL products visit: www.motul.com