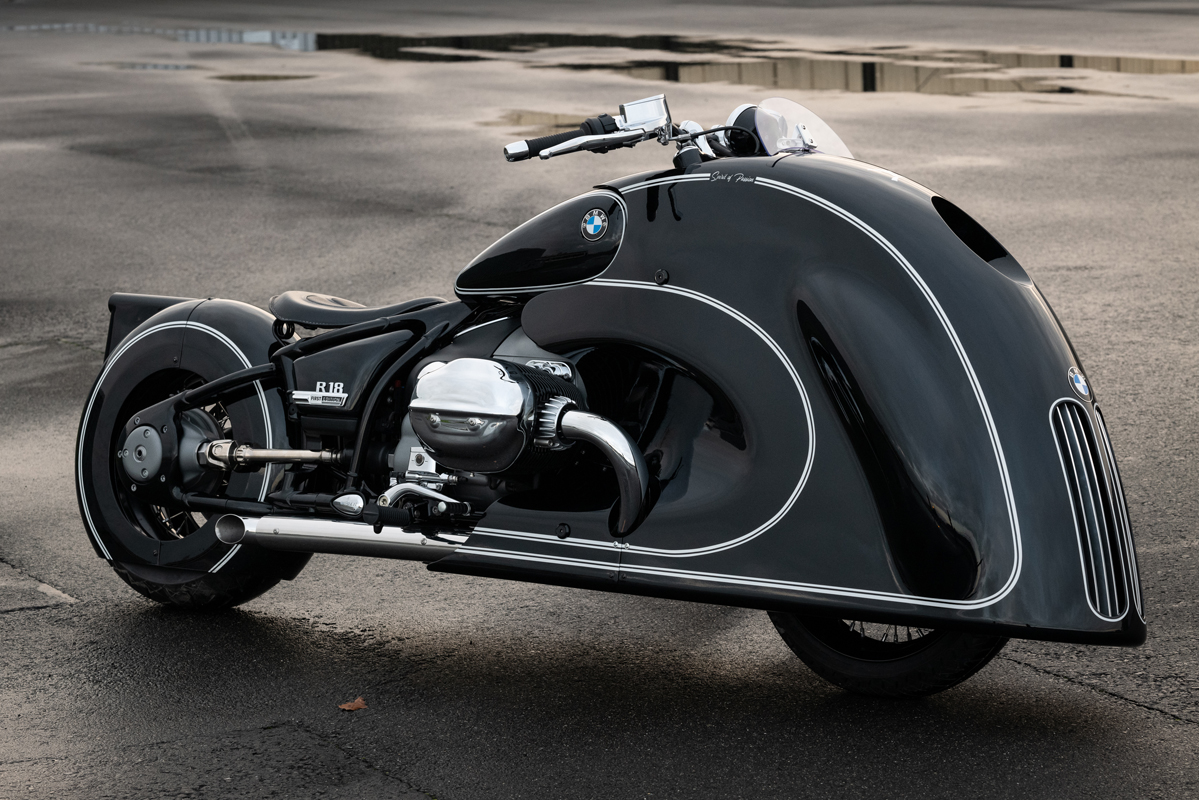 From the moment the BMW R18 broke cover, the Bavarian marque has pitched it as a platform for customisation. For most R18 owners, that means new handlebars or a better set of pipes. But this art deco sensation from master custom builder, Dirk Oehlerking, shows just how far you can take it—if you know how.
Oehlerking is the sole proprietor of the German custom shop Kingston Custom, with a back catalogue that boasts a number of classic BMW boxers. In a world of digital design and 3D printing, his workflow is still decidedly analogue.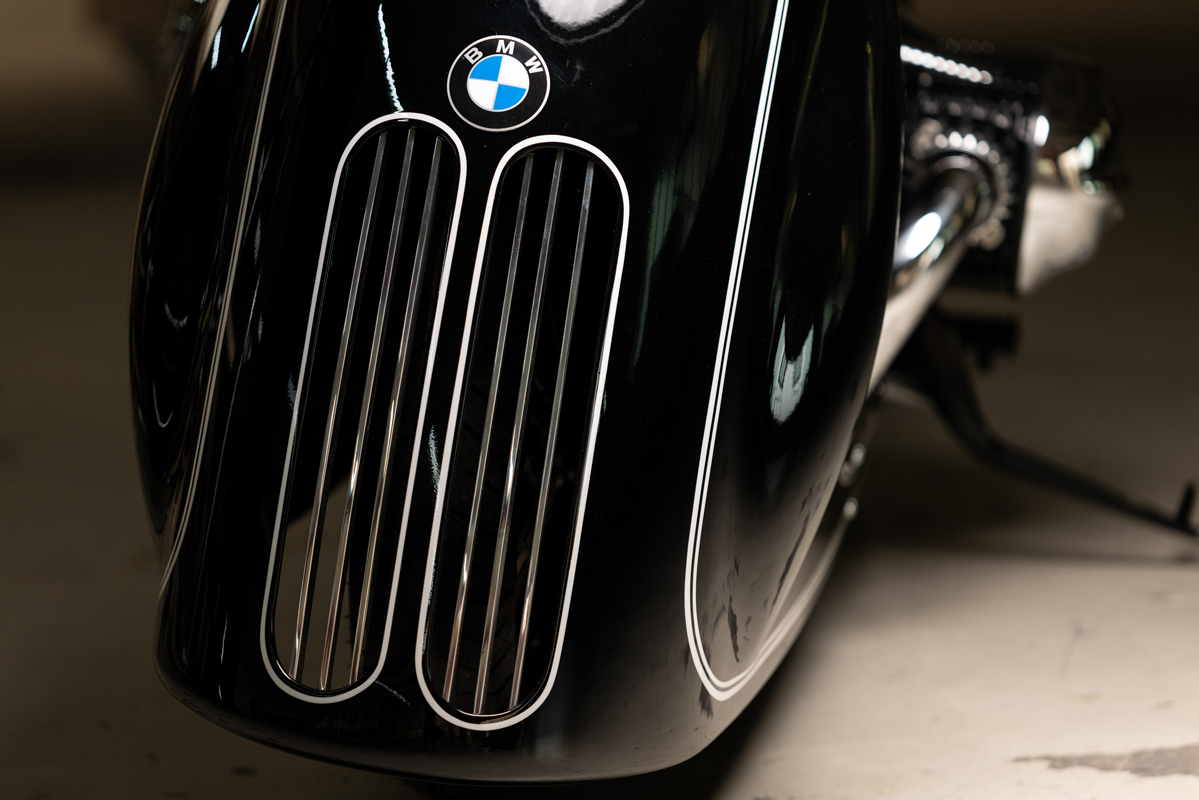 "I have a constant stream of images running past my mind's eye when it comes to deciding what style I want to focus on|" he explains. "Once I've made that choice, I start with a sketch in pencil and Tipp-Ex. Then I keep going until I know in my heart of hearts: that's precisely it!"
Dubbed 'Spirit of Passion,' Oehlerking's take on the R18 vaguely echoes some of his previous work. His 'White Phantom,' 'Black Phantom' and 'Good Ghost' builds all convey a similar art deco style—but the R18 is on another level.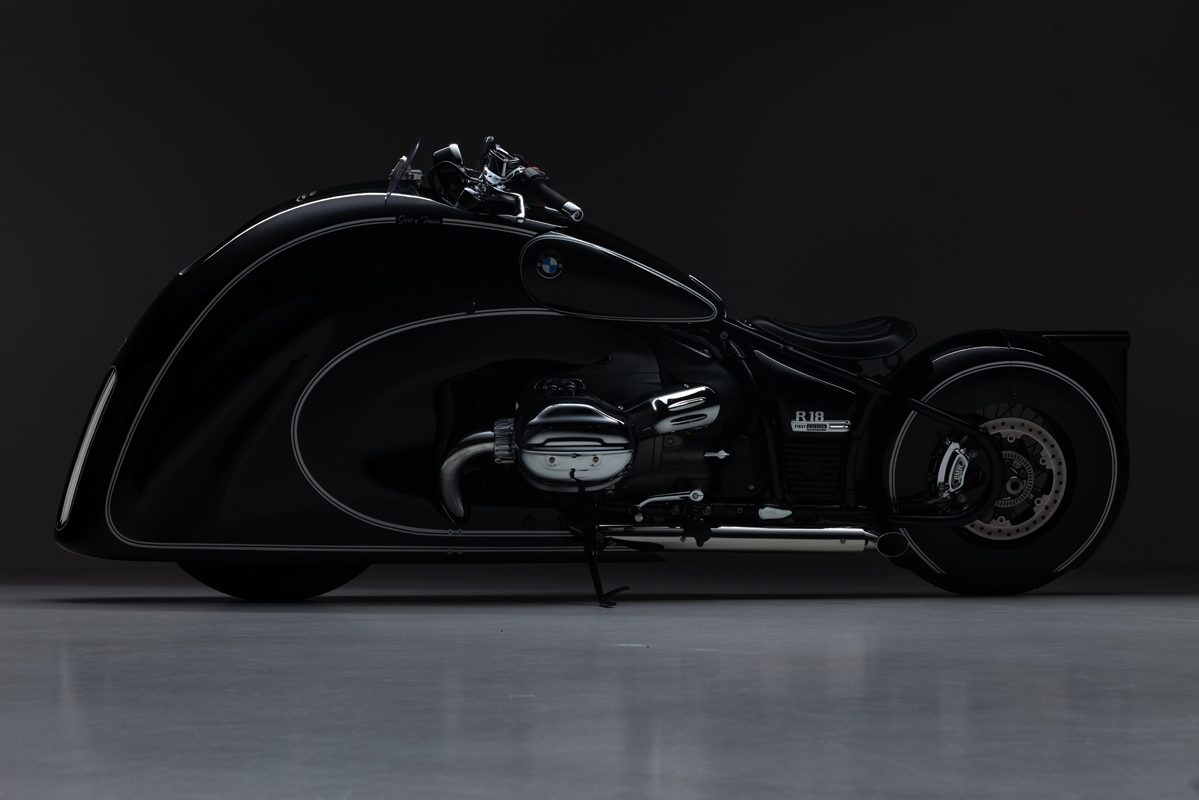 The biggest drawcard is the R18's all-encompassing bodywork. Oehlerking has wrapped the front end in a bulbous dustbin fairing, complete with a pair of hand-made kidneys that recall BMW's vintage automobiles. There's an LED headlight recessed into it, and a neat custom-made fly screen up top.
There's more craftsmanship at the back, with the rear wheel enclosed in a hand-made 'fender.' It's attached to the R18's swing-arm, so that it moves up and down with the wheel, and tapers into a 'fin' with an integrated tail light.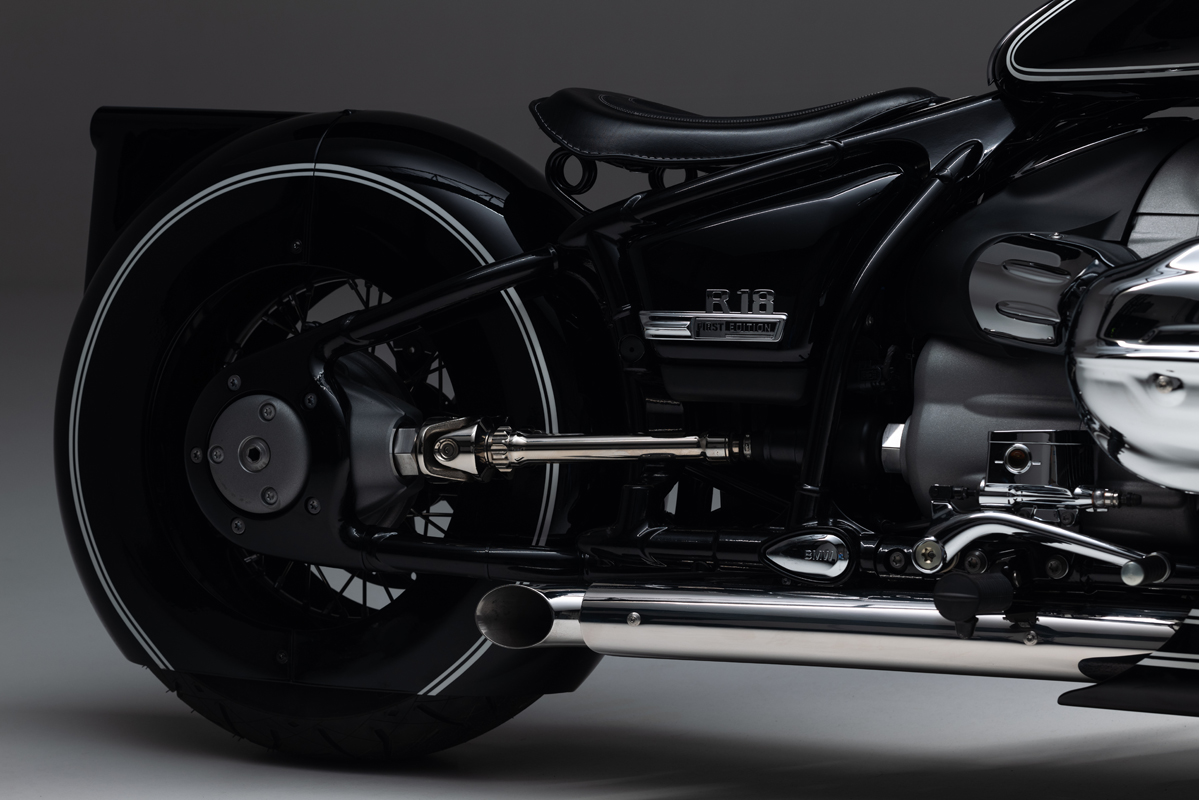 All of the bodywork's been painted in a deep piano black, complete with double white pinstripes to match the R18's 'First Edition' livery.
Oehlerking also fabricated his own handlebars, and modified the exhausts with a slash-cut design. The bobbed seat is straight from BMW's own aftermarket accessories catalogue. But the rest of the parts—from the teardrop tank to the wire-spoke wheels—are factory.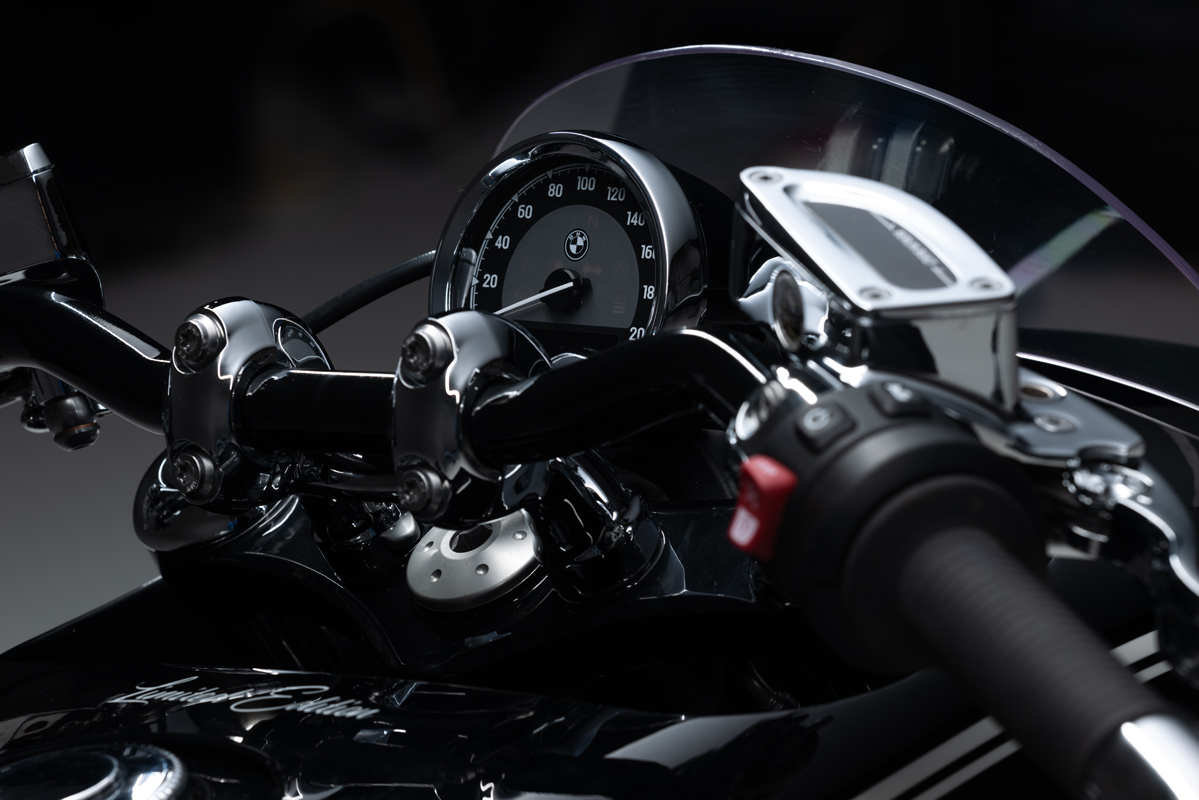 In fact, despite Oehlerking's penchant for going deep on his projects, much of the original R18 remains under the stunning bodywork. "The BMW R 18 is so perfect that I left the technology as it is," he says. "The frame is 100% original and so sophisticated that nothing should be changed here."
That restraint hasn't stopped Oehlerking from building a truly show-stopping machine. 'Spirit of Passion' is as jaw-dropping as it is intriguing, and it's a wonderful glimpse at what's possible with the R18.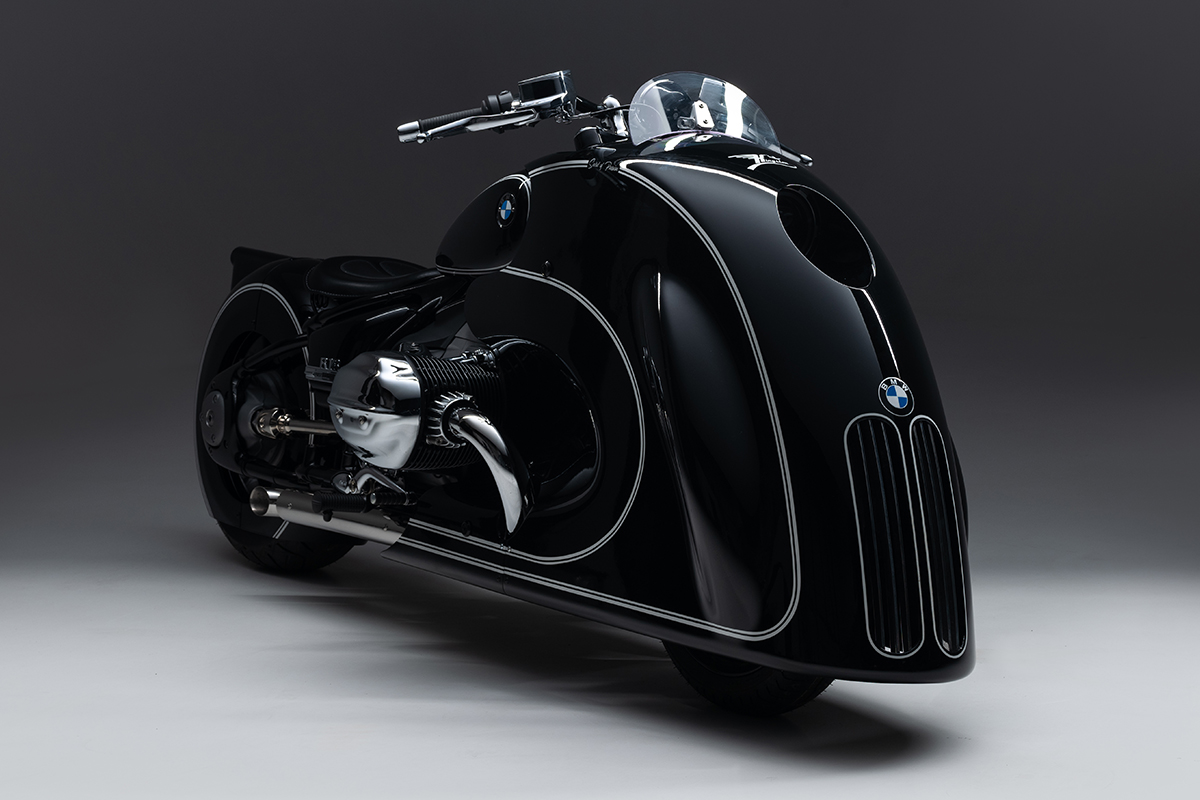 "This project is probably the most impressive of my entire career," adds Oehlerking, and he's not wrong. "It means a lot to me—if not everything at this moment. The trust that BMW Motorrad has placed in me once again is hugely important to me. I'm very grateful for that."
Source: BMW Motorrad South Africa