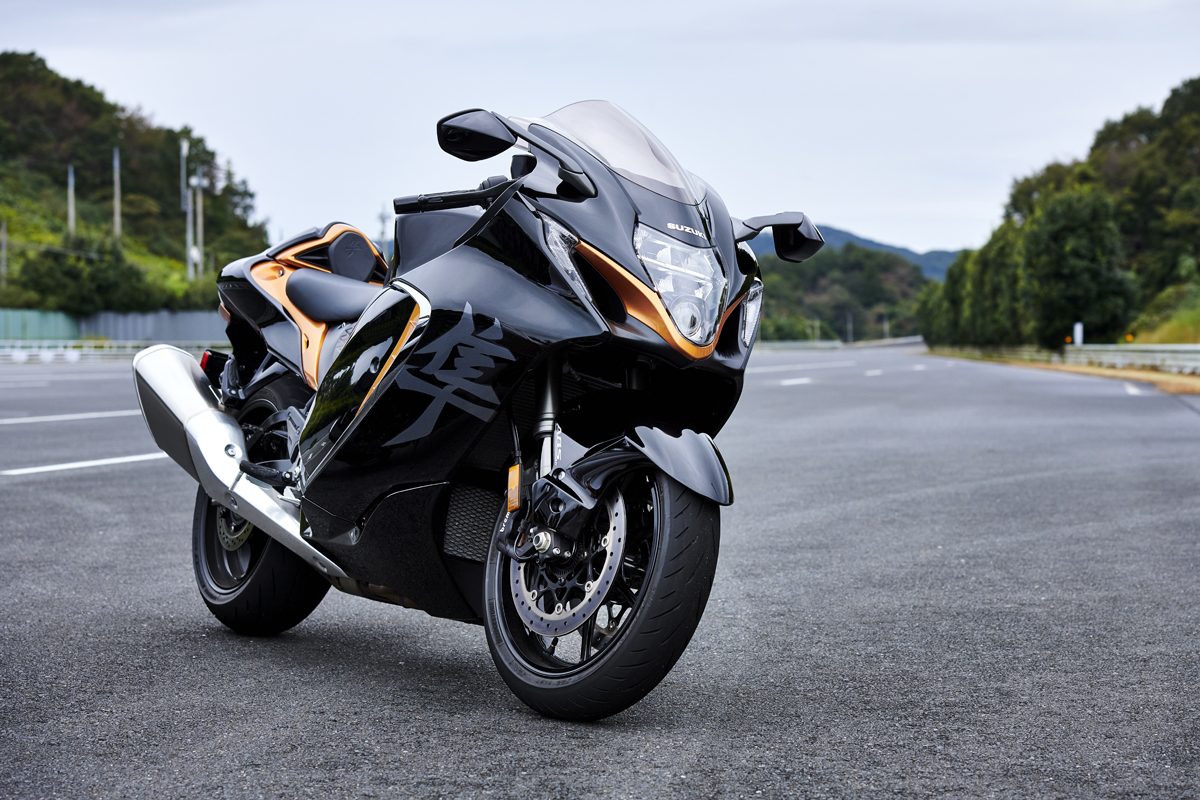 The birth of the Suzuki Hayabusa in 1999 caused a shockwave—a shockwave that would eventually become known as 'The Speed Wars.' Its 1,298 cc, liquid-cooled, double overhead cam inline-four made 175 hp and 141 Nm, with a 312 km/h top speed. And its chunky, flowing bodywork, as goofy as it was, became iconic.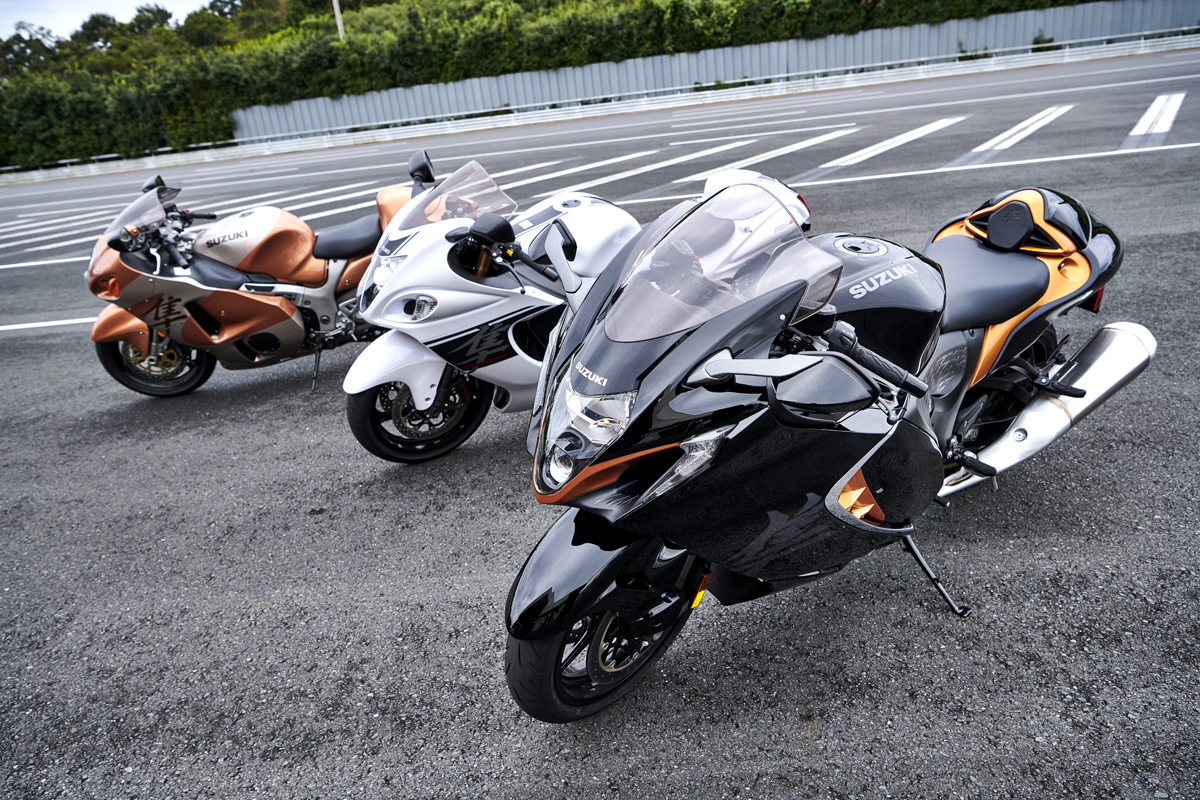 Even its name meant business: 'Hayabusa' is the Japanese name for the Peregrine Falcon—a bird of prey that feeds on blackbirds. Remember the Honda CBR1100XX Super Blackbird? Now you get it. Not surprising that the 'Busa has a cult following of note.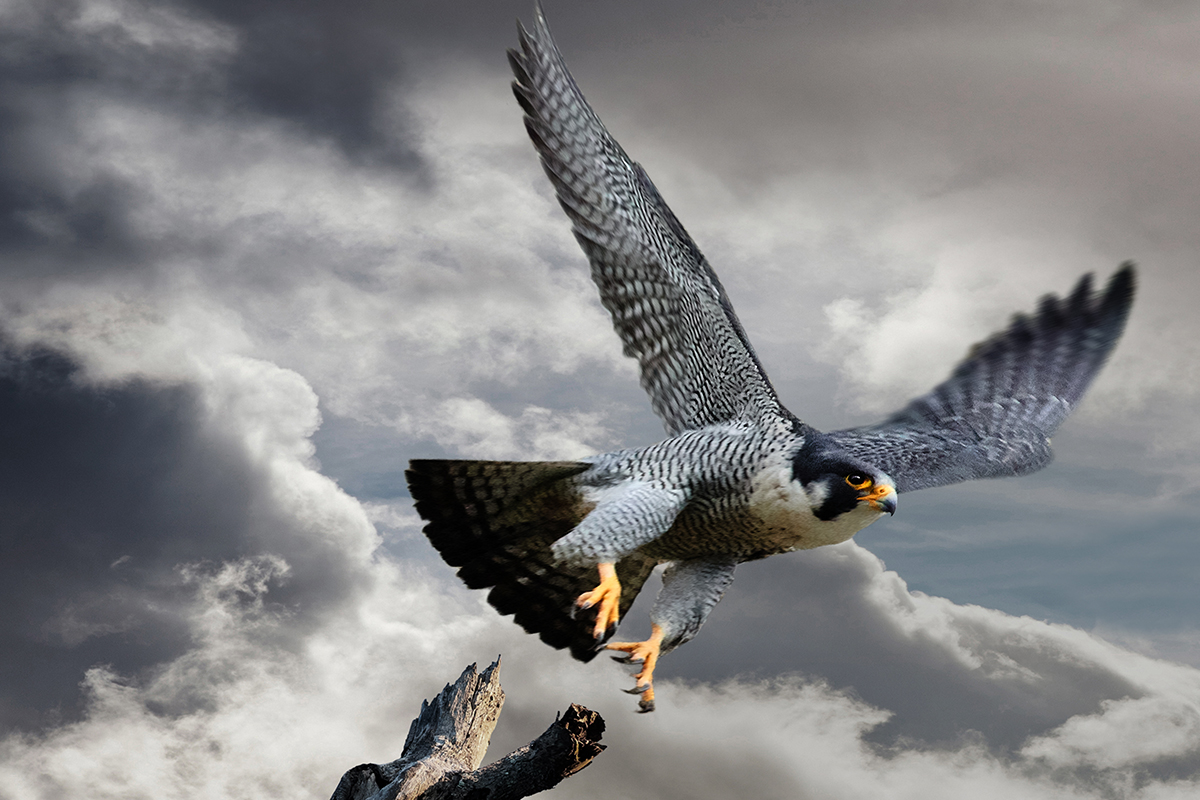 For 2021 Suzuki's big, mad falcon makes a return, with new features that may just make this third-generation Hayabusa a true hypercarnivore. Improved aerodynamics, a redesigned engine, the latest electronics and a revised chassis are just a few of the 'Busa's changes.
The question is, could all these changes actually make the third generation Hayabusa less of a Hayabusa?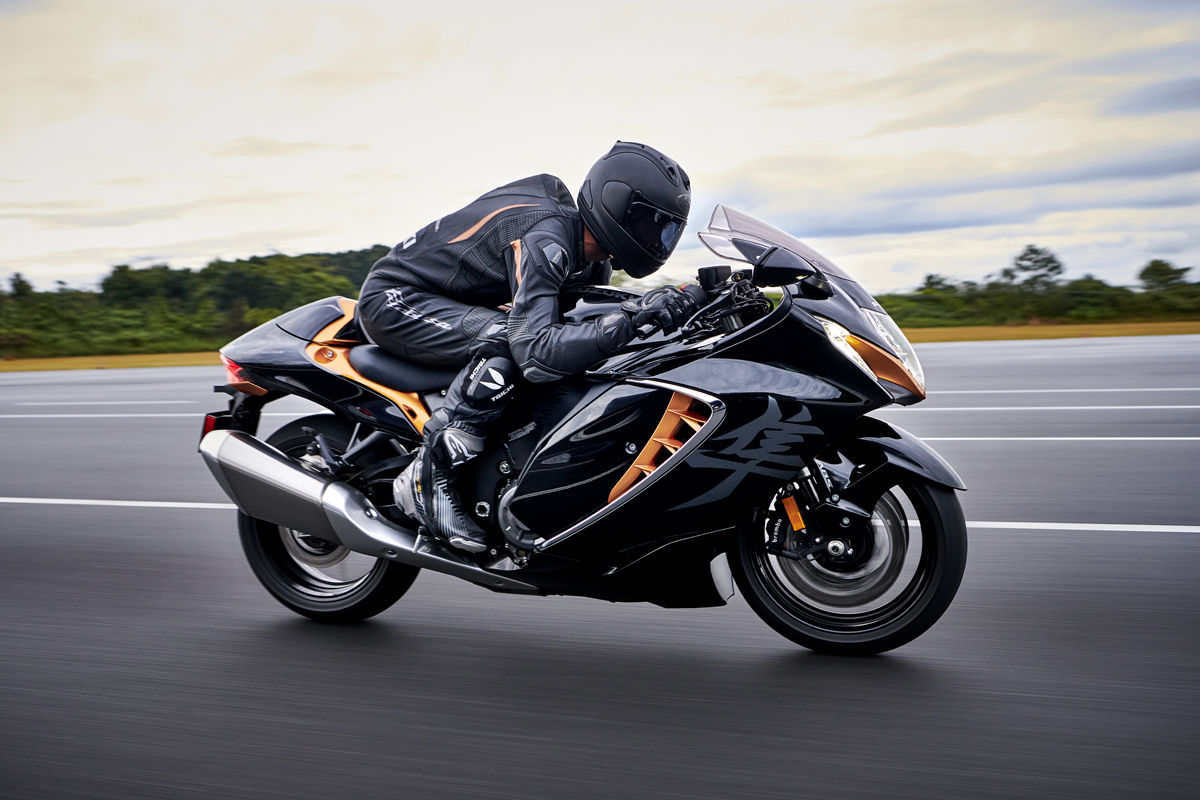 There's a lot of the original Hayabusa DNA in the updated design, but it's been executed with sharper lines to give it an aggressive and contemporary look. The flared fairings are not just there for show, but are designed to improve the overall aerodynamics.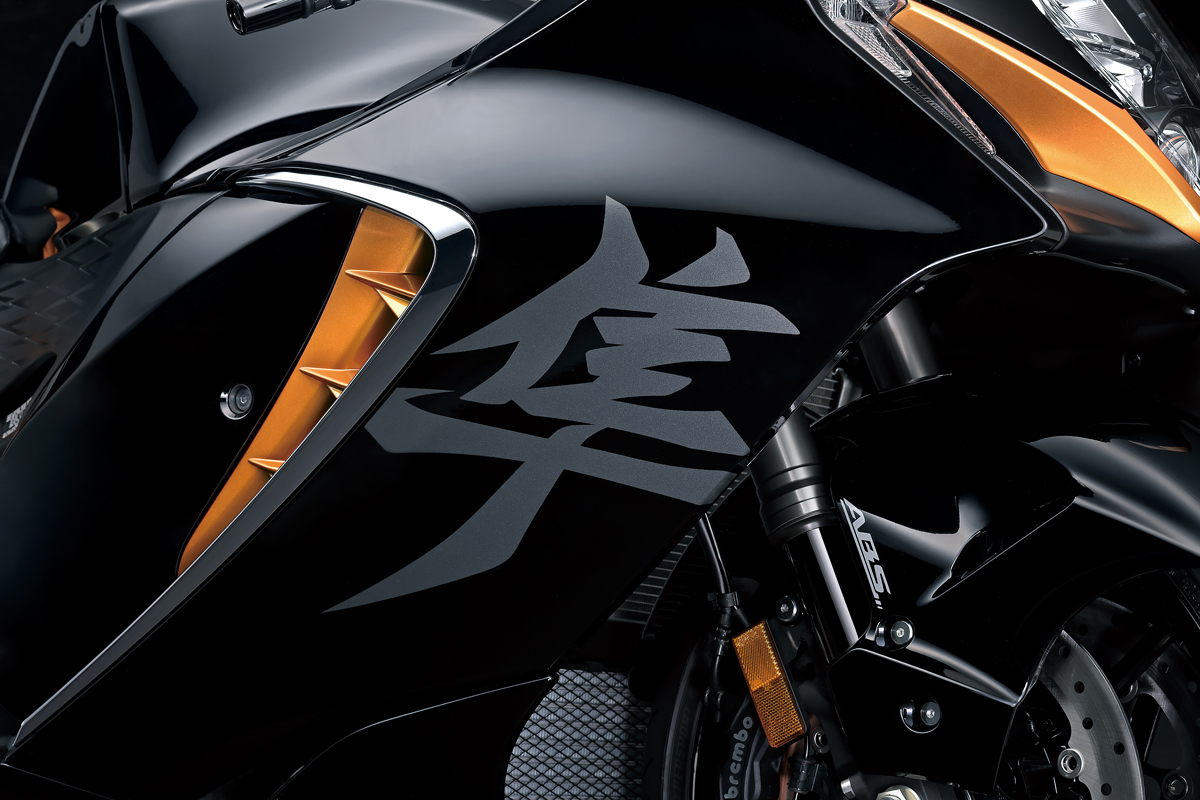 The 'Busa's new look is not just about performance, but elegance too. The side fairings are highlighted with chrome-plated V-shaped mouldings, giving it an almost luxurious look. And although the new 'Busa meets the Euro5 emissions standard, the twin exhaust pipes look rather attractive in all of their chunky, symmetrical glory.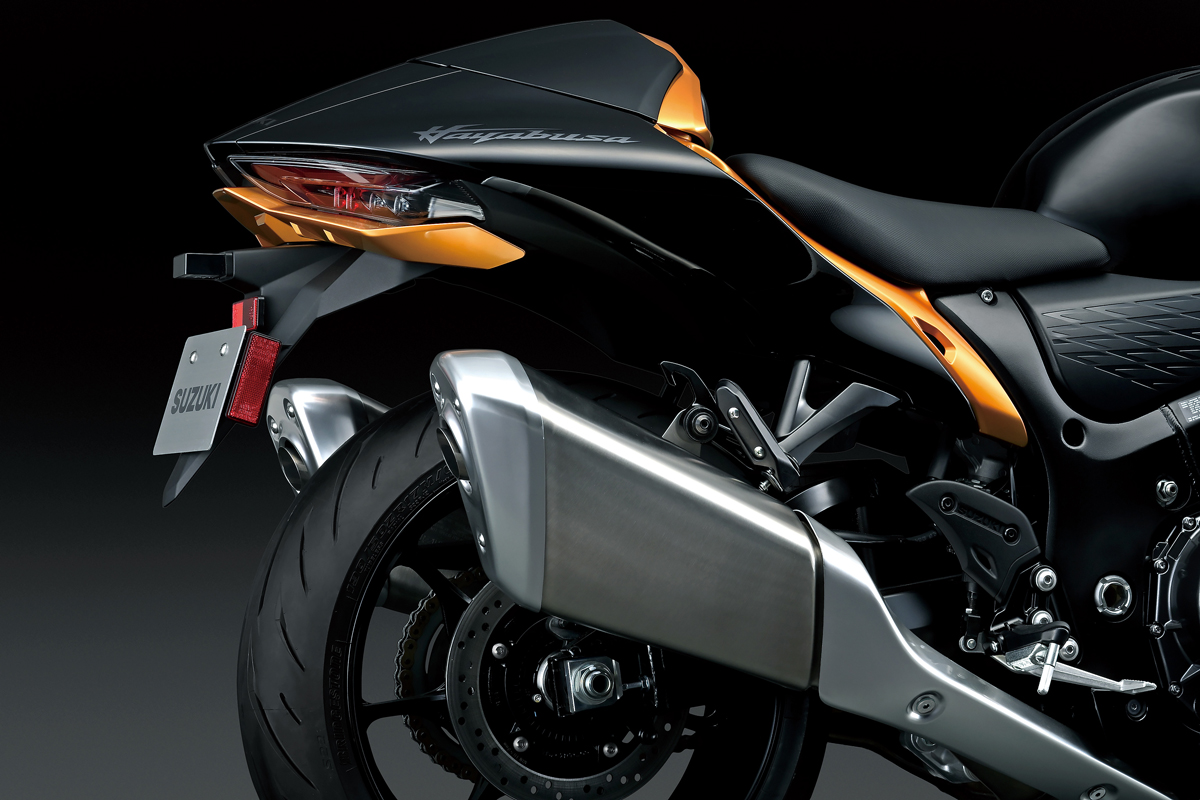 Both the front and the rear of the Hayabusa have been chiselled at, leaving space for more modern LED brake lights and headlights. Suzuki have done away with those round intakes and integrated flickers up front, and have rather opted for a more triangular look, which I actually like.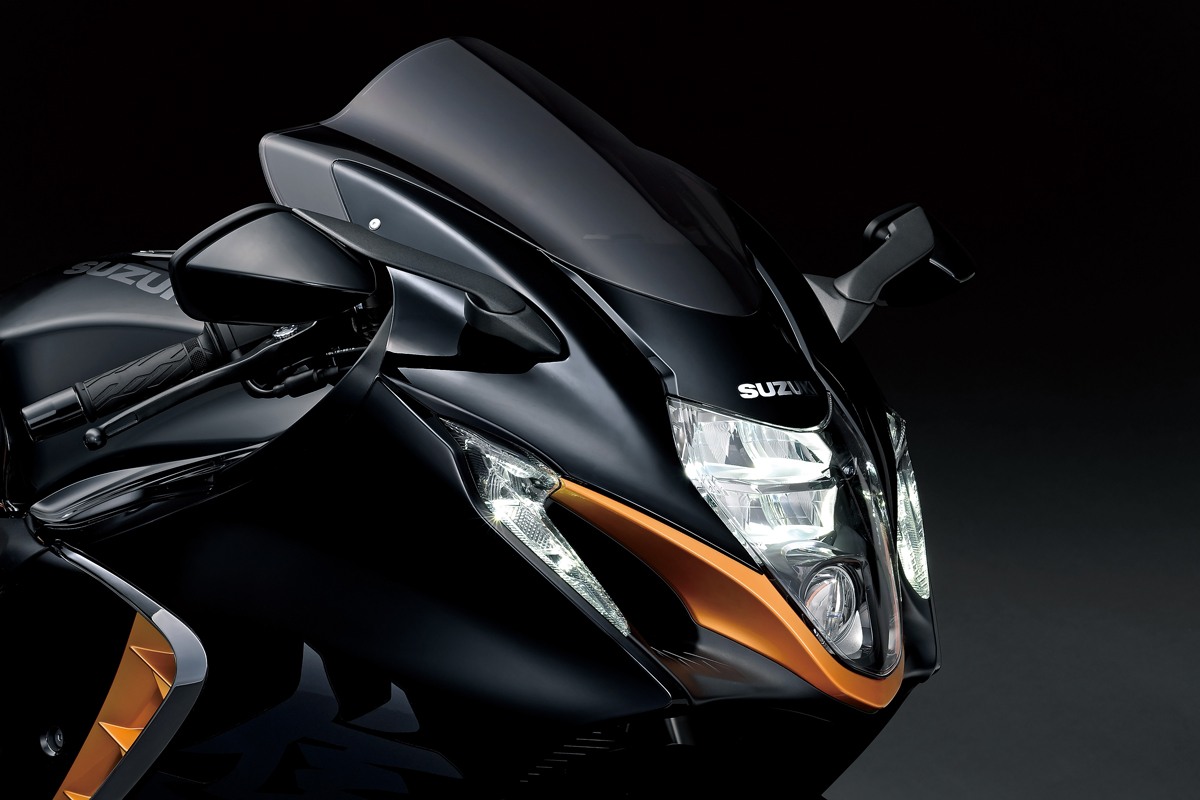 At the rear you'll find a familiar pillion seat hump, but on the new bike it seems neater and less bulbous. Another cool detail is the lip under the tail light, which looks similar to a race car's diffuser.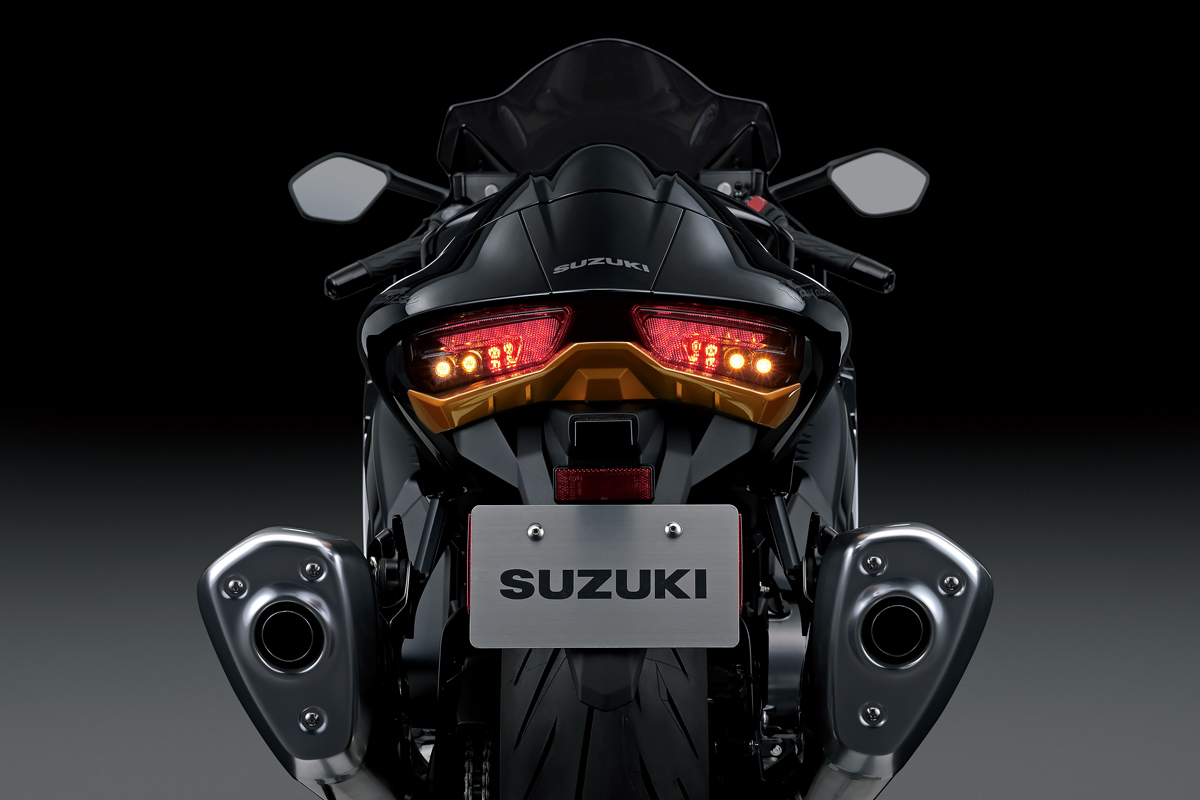 After 10 years of experimenting with different engine types, including six cylinder setups and turbocharged motors, Suzuki realised that none of them could achieve the original overall balance. The 1,340 cc liquid-cooled inline-four engine has been radically overhauled for the new generation, and complies with the Euro 5 emissions standard. The overall result is an output of 190 hp at 9,700 rpm, and a torque output of 150 Nm at 7,000 rpm.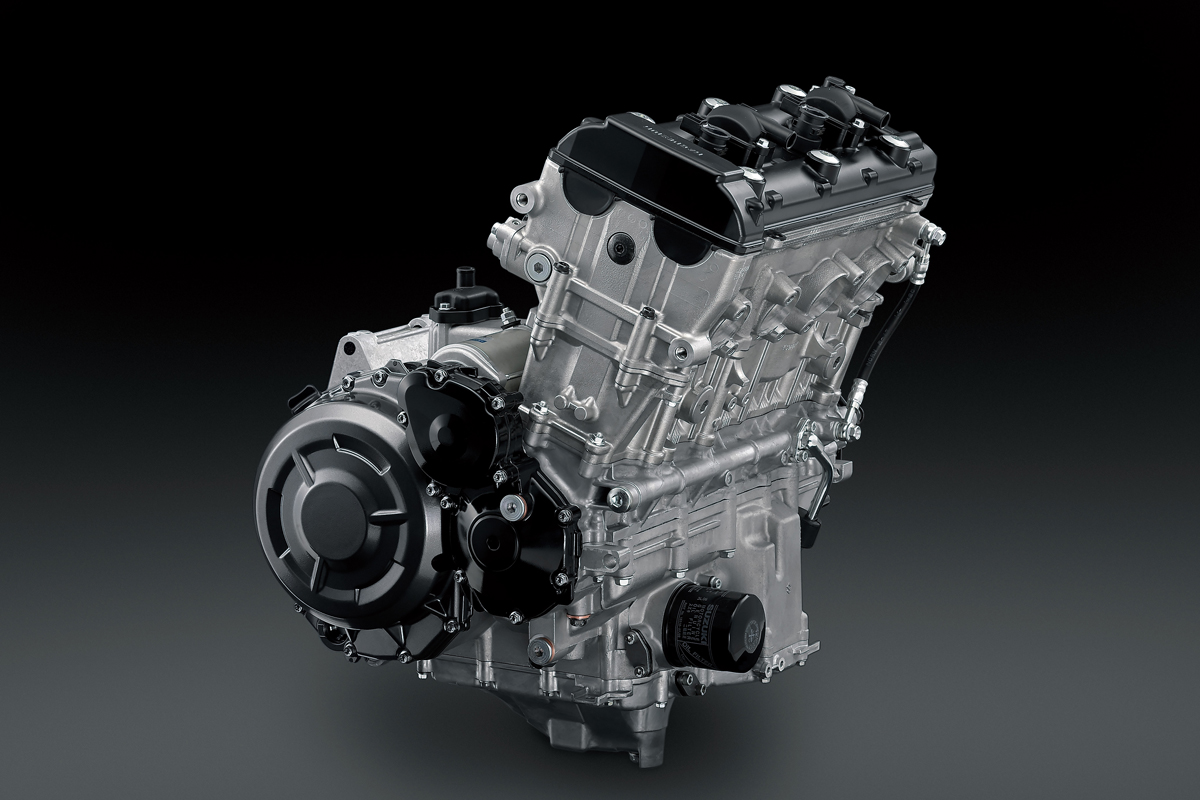 Even though it's no more powerful than the outgoing model, Suzuki have focused on boosting performance and torque in the low-and mid-range RPM. This means that the new 'Busa is a more rideable bike for everyday use, and more durable, while still being able to hit an electronically limited speed of 299km/h.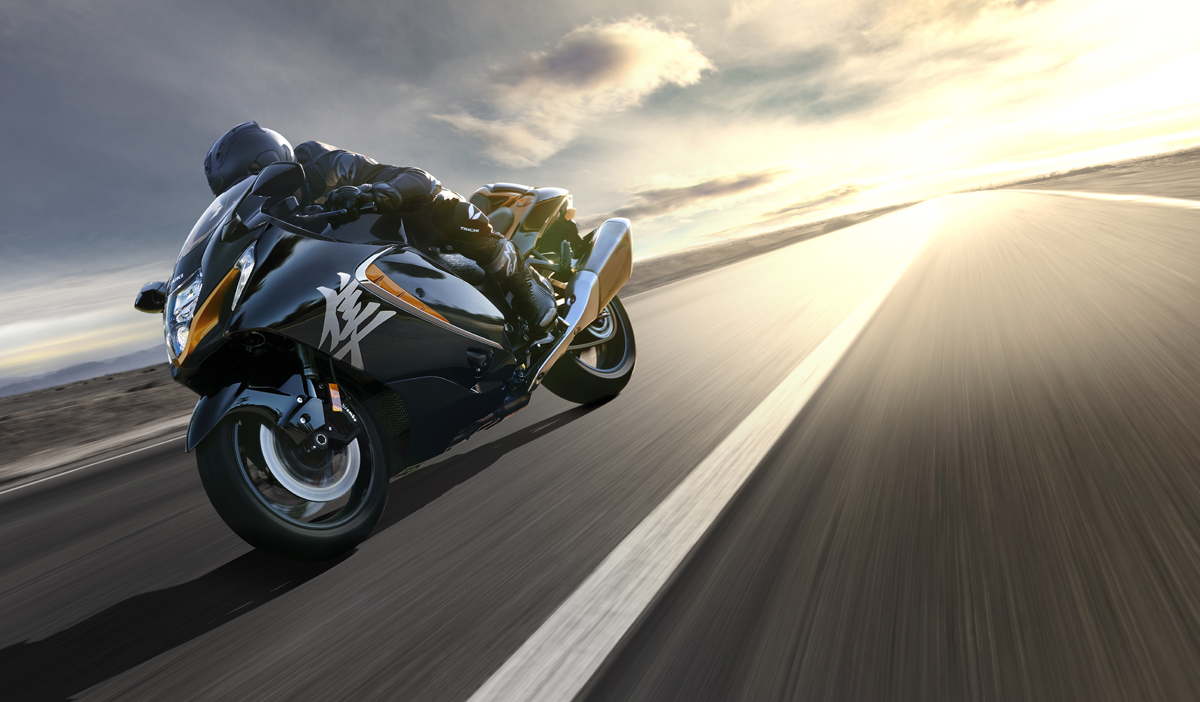 Suzuki have gone for a retro modern instrument panel, with two large analogue counters, and a TFT LCD display wedged in-between. Suzuki's rider mode selection and customization tools are bundled into a system called 'Suzuki Drive Mode Selector Alpha,' which is accessible via the dash. It includes three preset modes, and three user modes.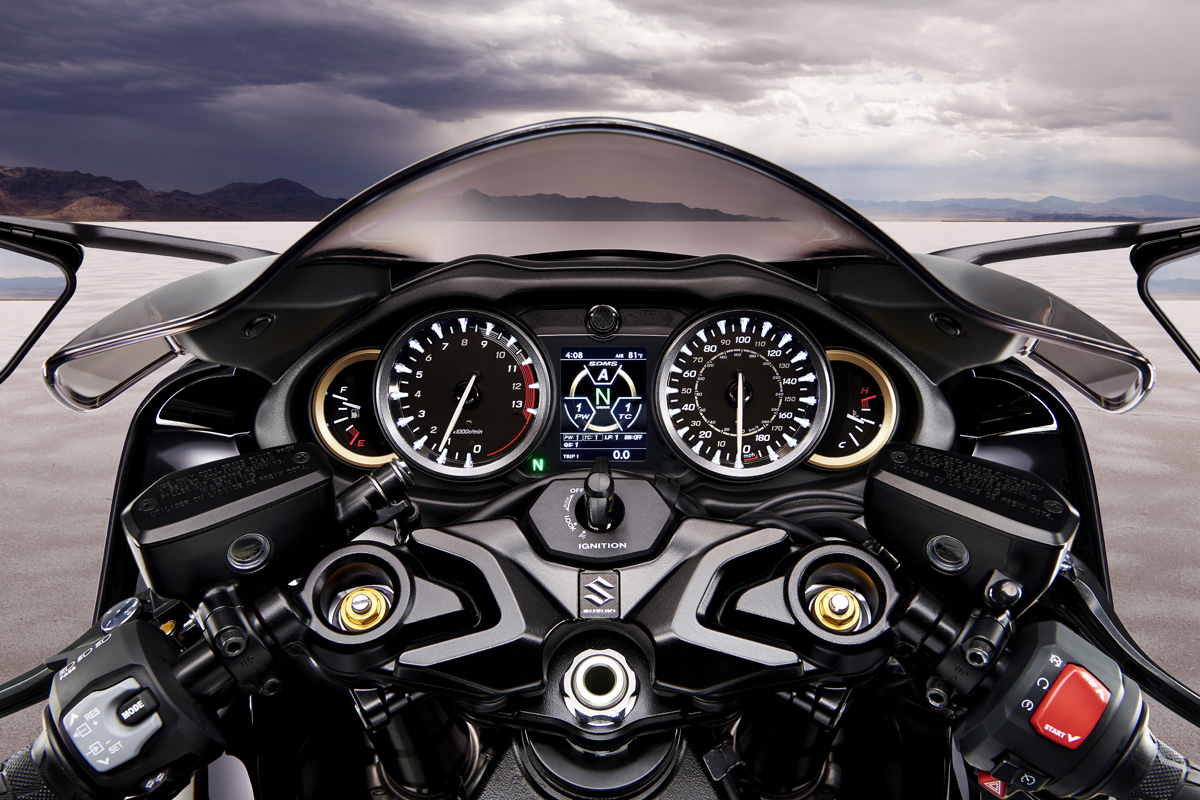 The full electronics package includes launch control, a combined braking system, hill hold, cruise control, an active speed limiter and a low RPM assist system.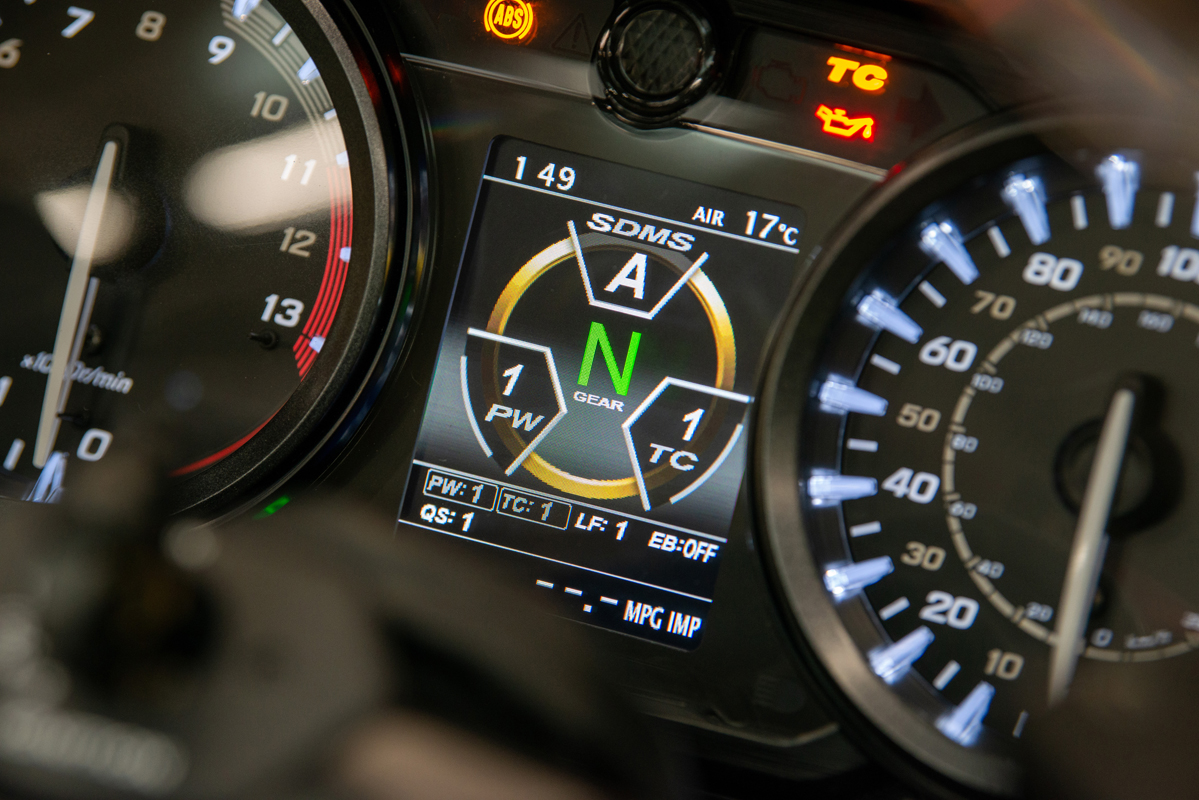 That's enough software to fly to the moon, so what about the hardware? Up front are fully adjustable 43 mm KYB upside-down front forks, with a KYB rear shock out back. The 'Busa also features new Bridgestone tyres wrapped around seven-spoke wheels.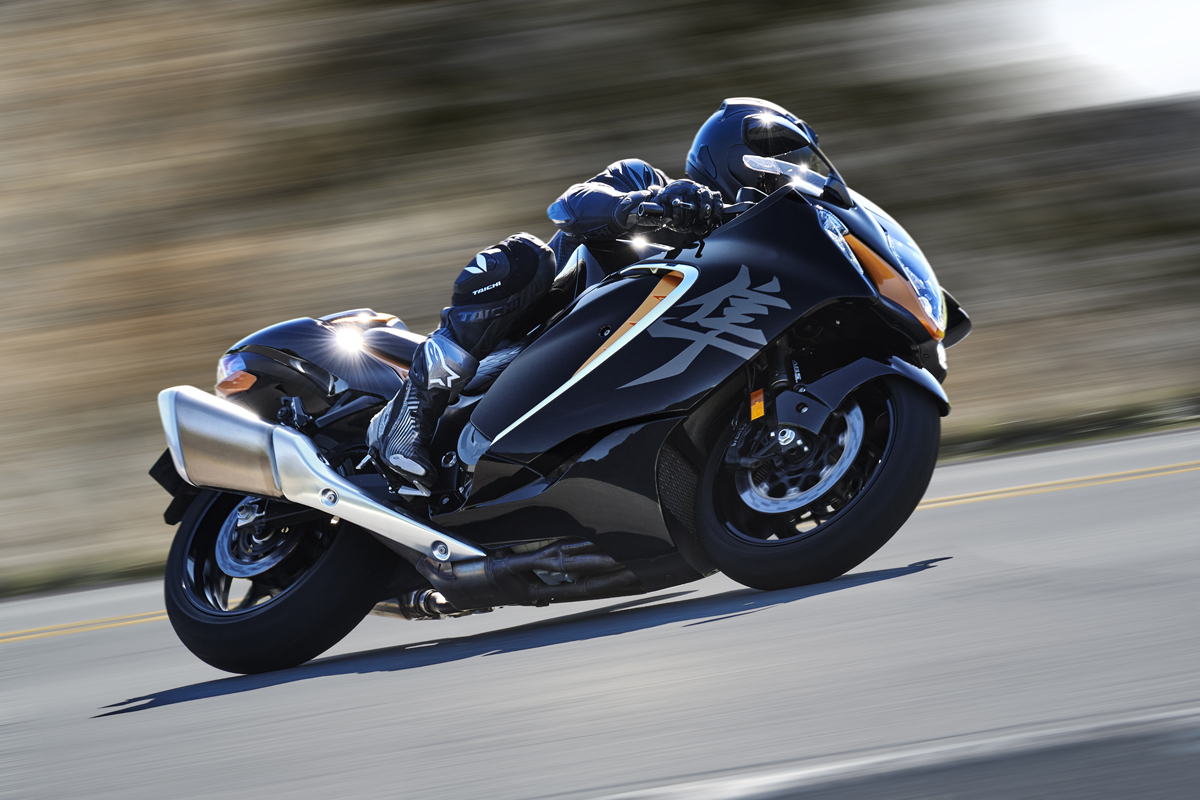 Brembo callipers and bigger 320 mm brake discs up front improve stopping power. And to add to the overall handling of the bike, Suzuki have brought the bars closer to the rider by 12 mm, connecting the rider more closely to the front wheel.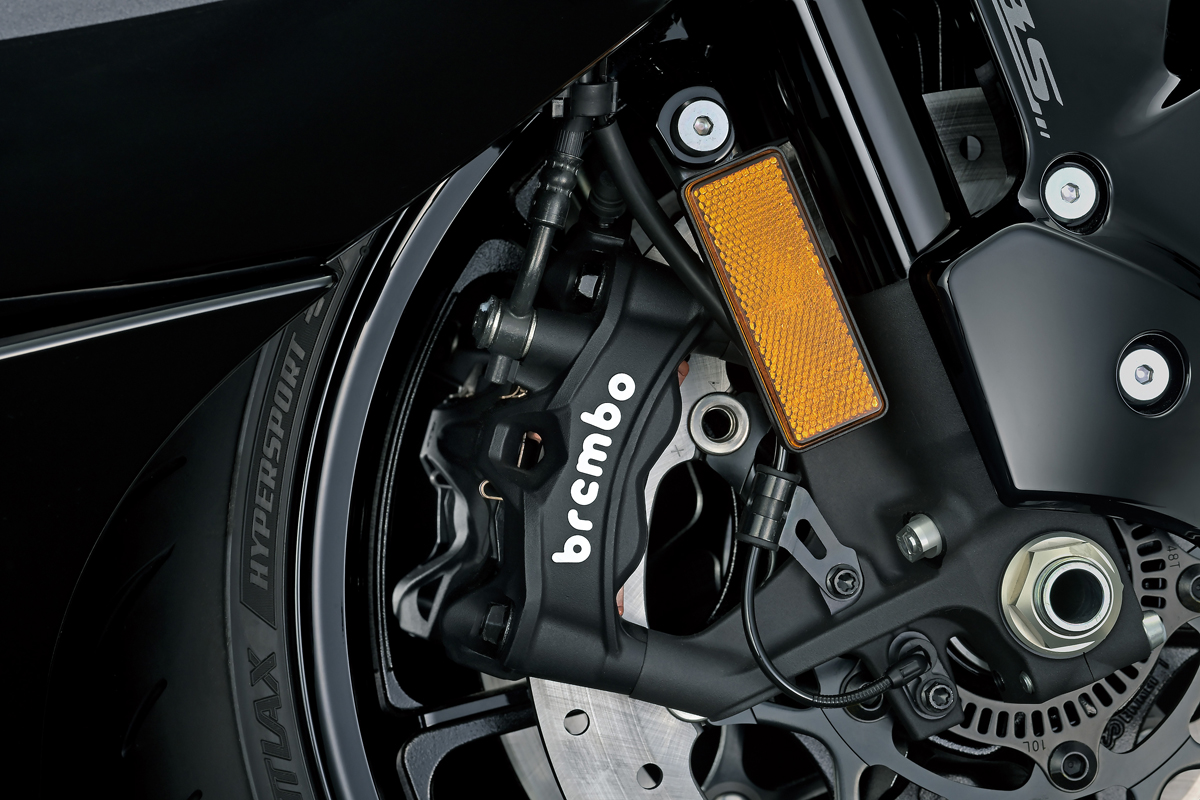 The 'Busa comes in three unique colour combinations: white and blue, silver and red, and my personal favourite, sparkle black with candy burnt gold. I love that livery, because it feels like the Mk1 Hayabusa is hiding underneath it and subtly shining through.
Seeing bikes like the Hayabusa still being made makes me realise how lucky I am to be living in an era where big-bore, multi-cylinder bikes can still make a splash. The age of turbocharged, hybrid and electric bikes is on the rise, but it's awesome to see beauties like this 1,340 cc Hayabusa still being produced in my lifetime.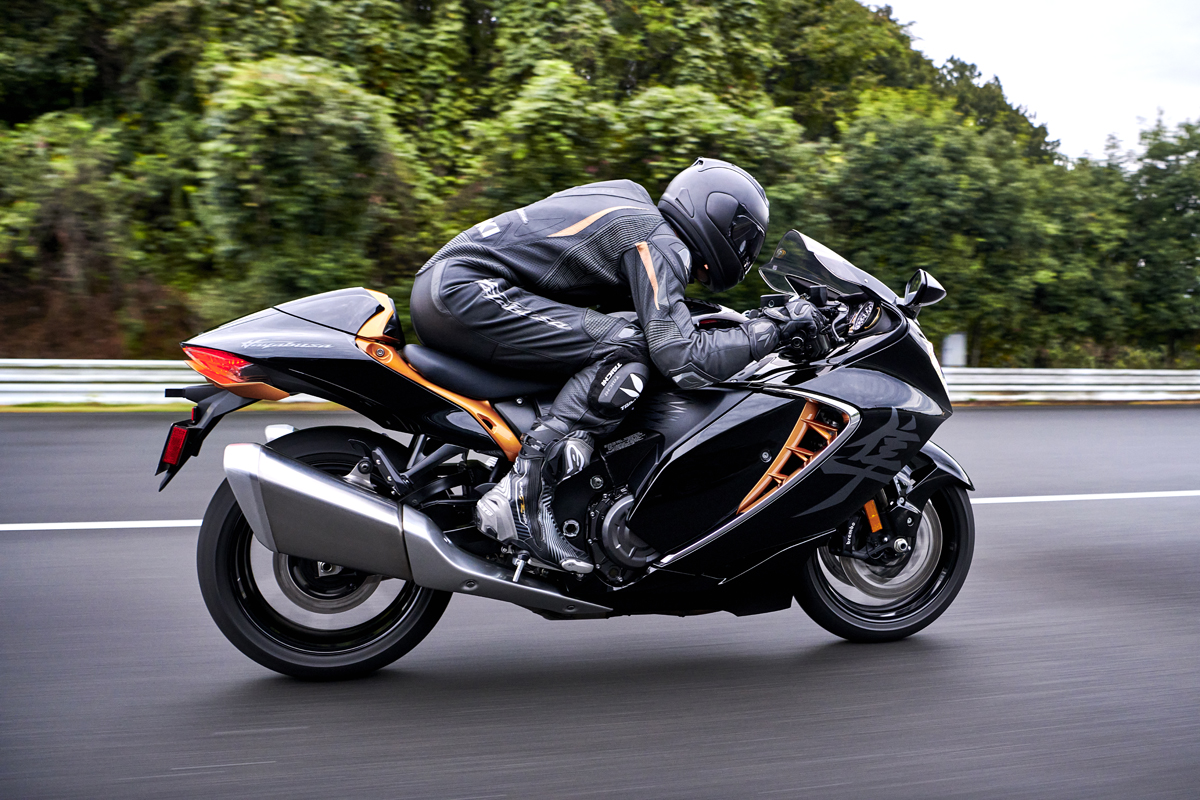 Yes, the latest Hayabusa is still a Hayabusa, but thanks to improved ergonomics and electronics, it's far more accessible now. Does that mean it's lost some of its original madness? We'll have to ride it to make sure.
For more information visit: www.suzukimotorcycle.co.za