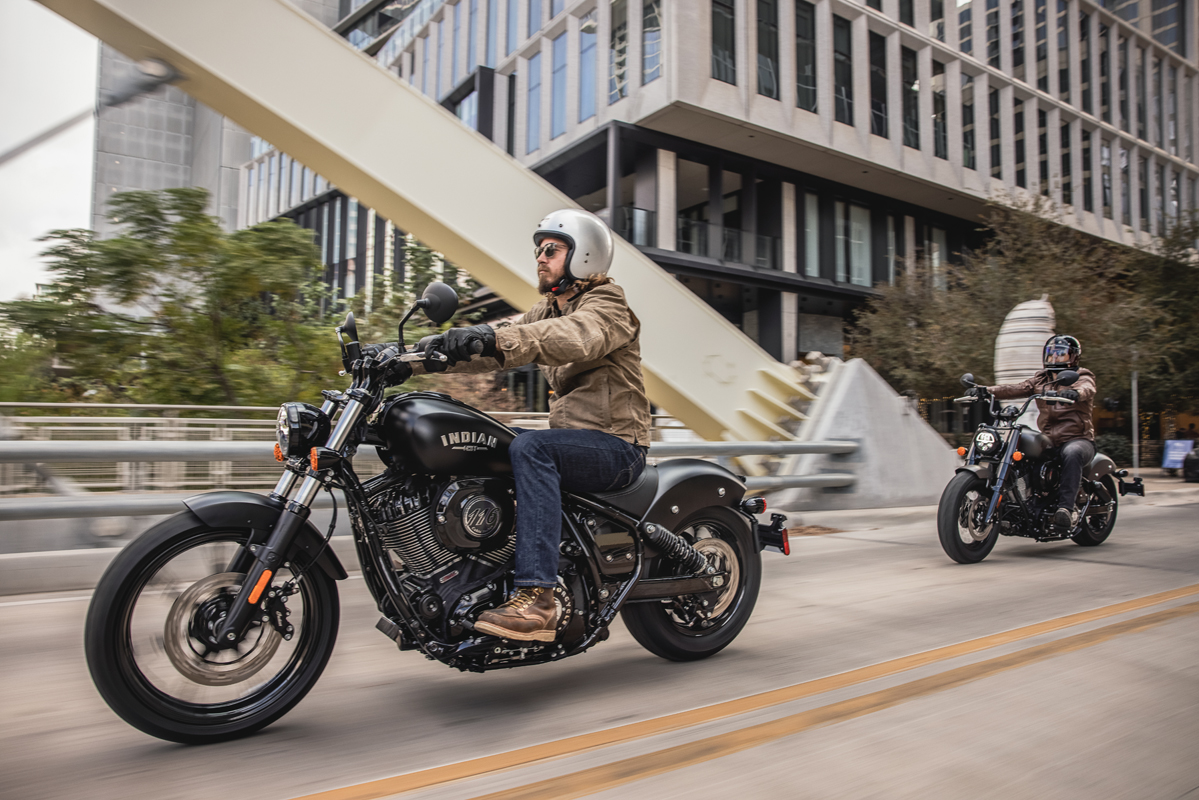 Unveiled in 1921 and in production from 1922, the Indian Chief remains one of Indian Motorcycle's most iconic models. 100 years on, and the Polaris-owned marque has reimagined the Chief line-up for 2022.
Designed by Rich Christoph (the same guy who penned the FTR 1200), and under the watchful eye of Indian's new design director, Ola Stenegärd, the new Chief takes a big step away from the overbuilt, art deco vibe of the outgoing model. The idea here was to blend modern tech with classic looks—and it seems to have worked.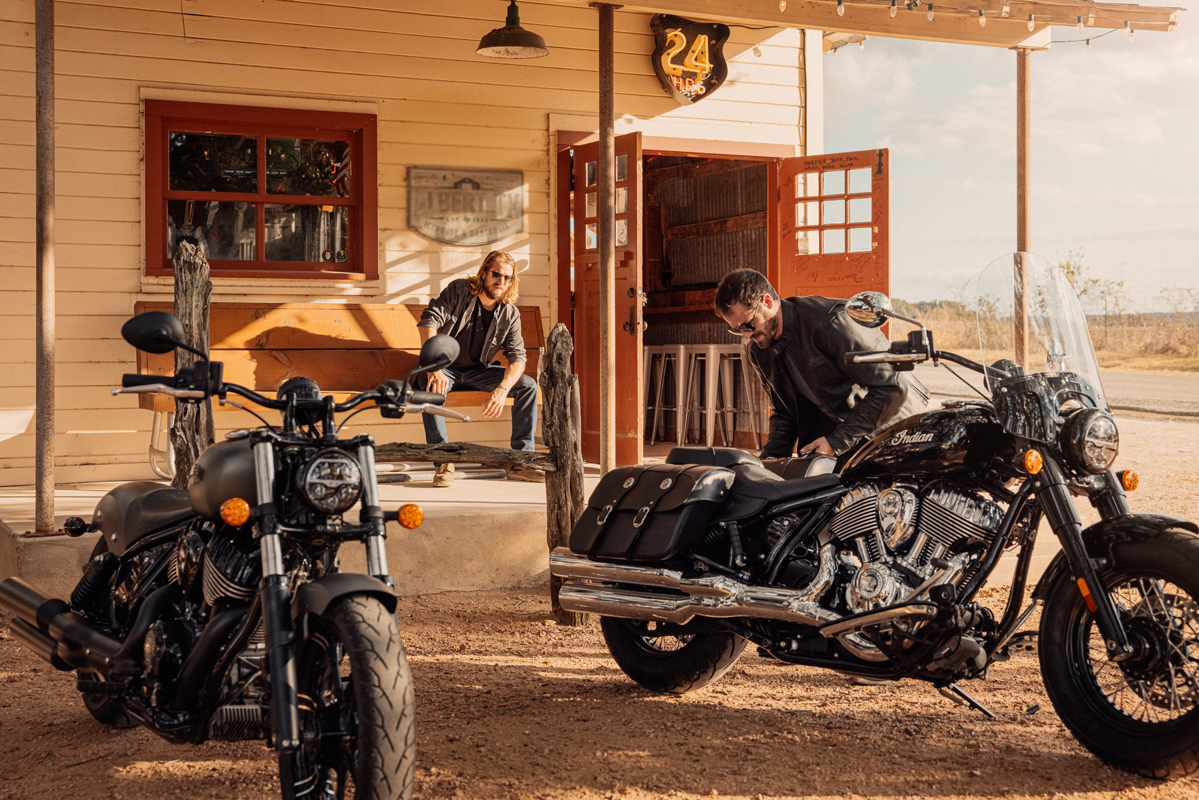 The redesign is extensive, featuring a new steel-tube gooseneck frame with dual-in-line shocks, a 15.1 l fuel tank, a bobbed rear fender, and dual exhausts. The layout is minimalistic and tidy, with all the plumbing and wiring neatly routed, and nary an oil cooler in sight.
"We wanted to capture a timeless look that never goes out of style, and looks beautiful whether naked or fully dressed," says Stenegärd. "We also wanted to keep it simple enough to allow riders' imaginations to take flight with personalization options and possibilities. Ultimately, this is a bike that evokes emotion with simple mechanical styling and raw American muscle. It's a pure riding machine."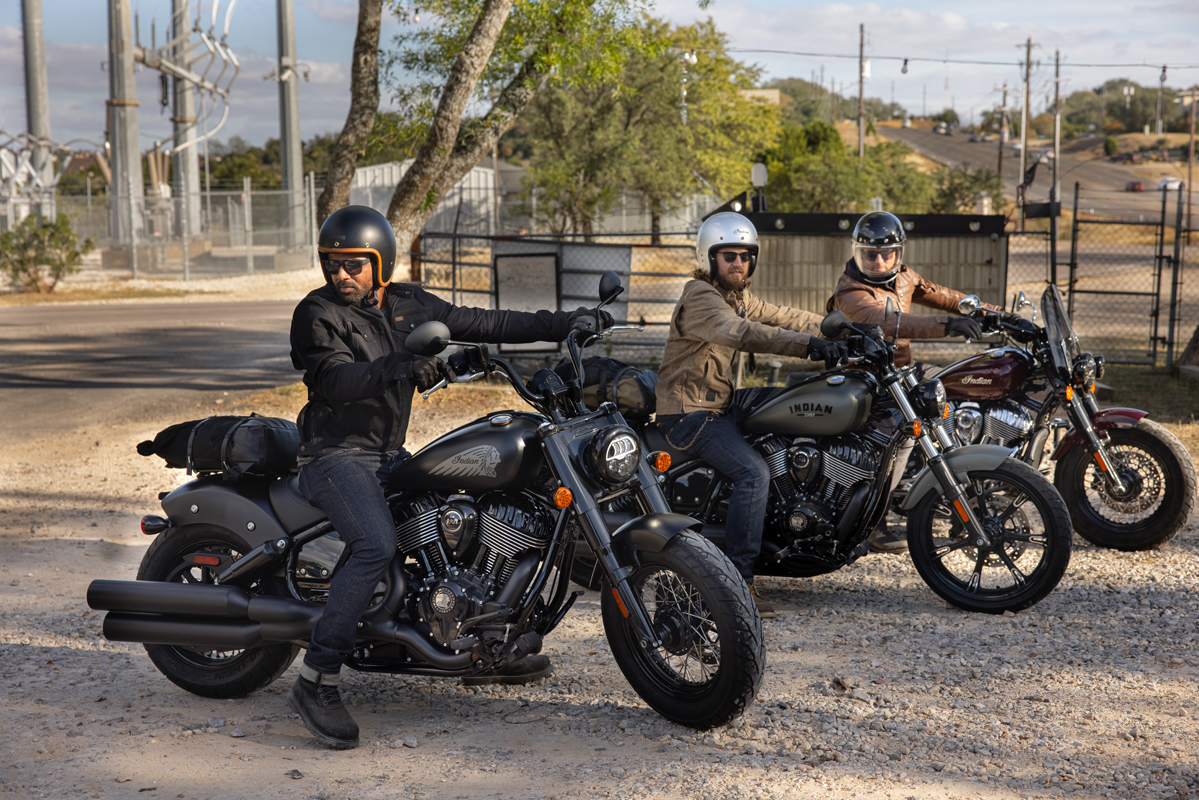 We'll be getting three Chief models in South Africa: the Chief Dark Horse, Chief Bobber Dark Horse and Super Chief Limited. They all share the same bones, and are all powered by the same 1,890 cc Thunderstroke 116 V-twin motor, good for 162 Nm of torque. ABS is standard, as are three switchable riding modes: 'Standard,' 'Sport,' and 'Tour.'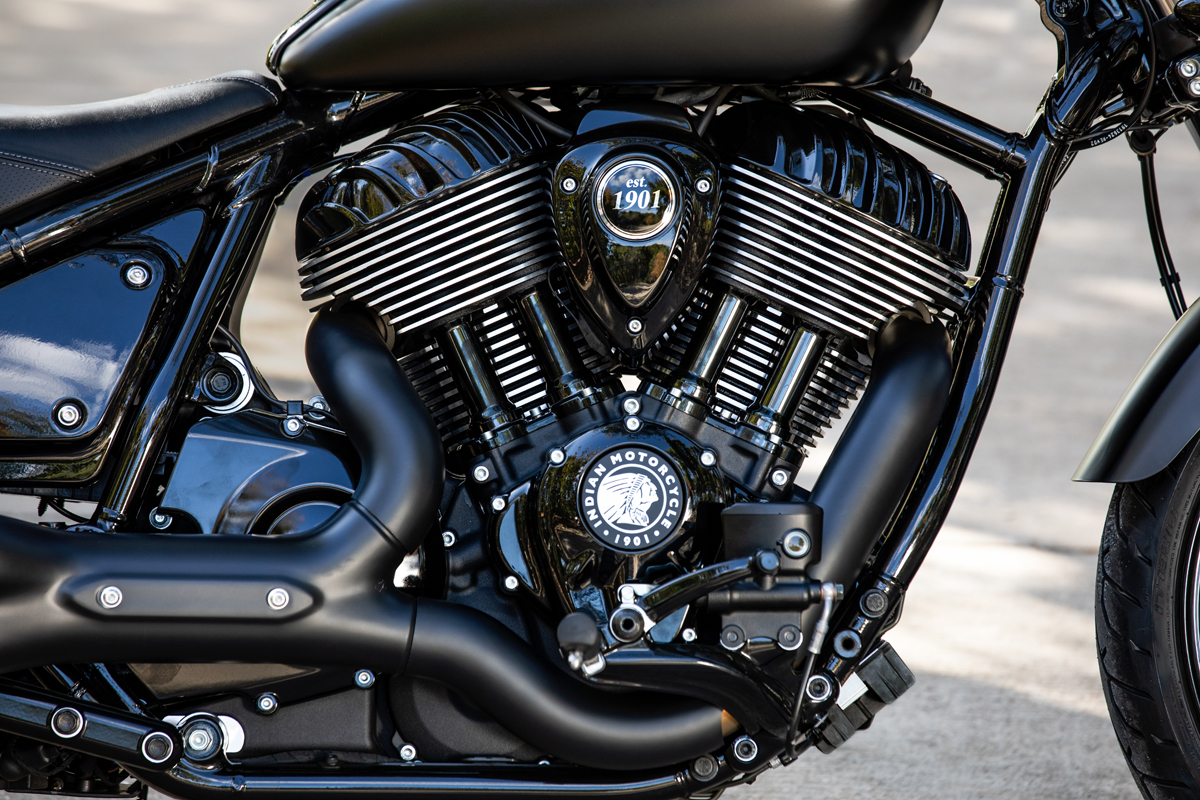 LED lighting and a keyless ignition are also standard issue, along with a 4" handlebar-mounted touchscreen display. Indian's 'Ride Command' system lets you cycle through multiple interfaces, including two gauge designs with the usual info, and includes Bluetooth connectivity with a smartphone and headset. It also has the full set of features that have become commonplace on high-end TFT units: turn-by-turn navigation, and call, text and music integration. (Plus there's a USB port, too.)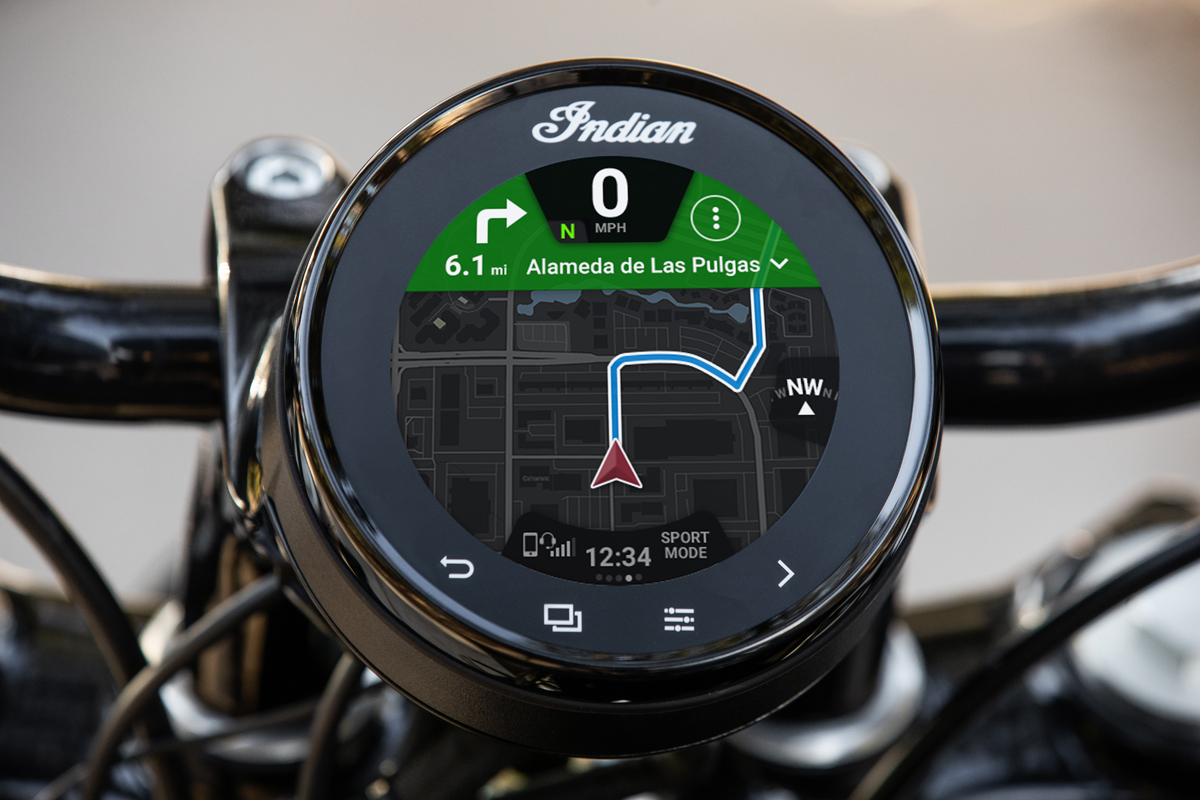 All three bikes feature similar geometry: a 1626 mm wheelbase, a 662-665 mm seat height and a wet weight of between 304 and 355 kilos. The forks feature 132 mm of travel, and the lean angle's around 28.5 degrees.
Starting at R325,900, the Chief Dark Horse is the cheapest of the range, featuring stripped-down styling with drag bars, 19F/16R cast wheels and blacked-out finishes. It comes in 'Black Smoke,' 'Alumina Jade Smoke' and 'Stealth Gray.'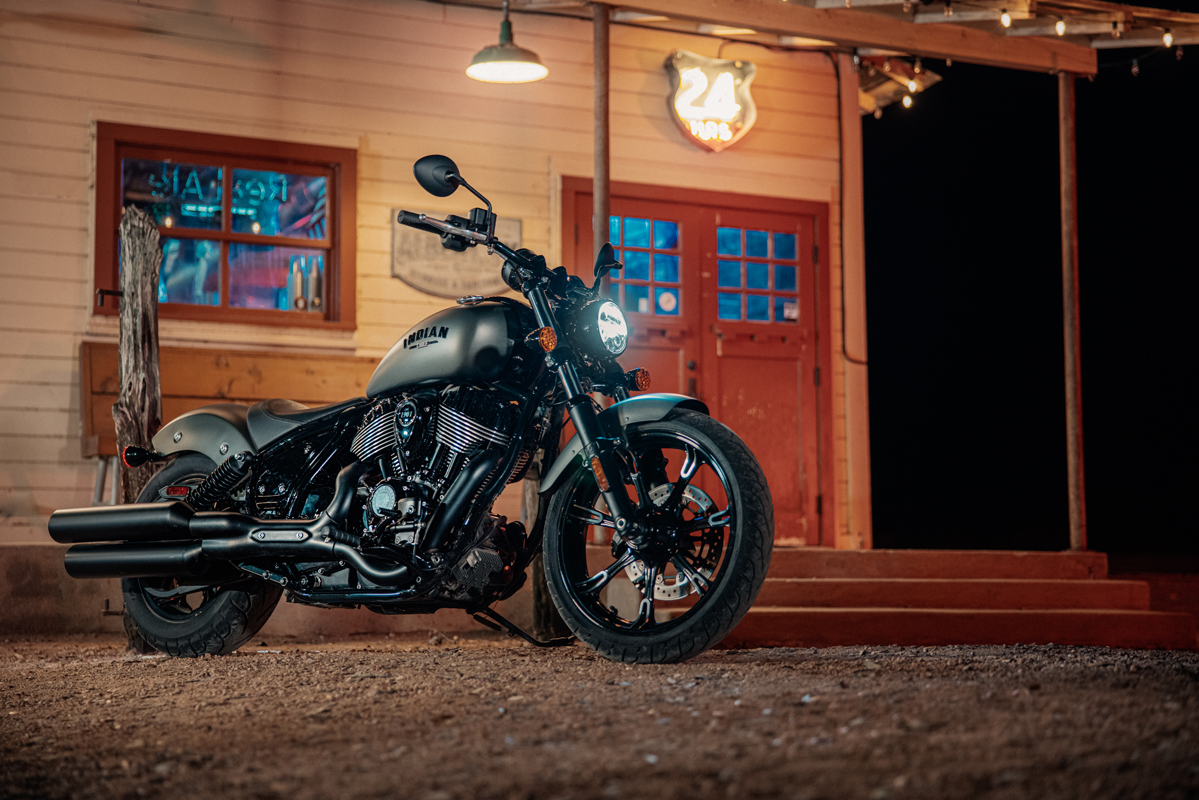 The Chief Bobber Dark Horse starts at R351,500, and harks back to the post-war bikes that launched the bobber movement. It rolls on 16" spoked wheels with chunky tyres, and features fork covers and enclosed rear shocks. It also has mini-ape hangers, forward controls, and an additional headlight nacelle. It's available in 'Black Smoke,' 'Titanium Smoke' and 'Sagebrush Smoke.'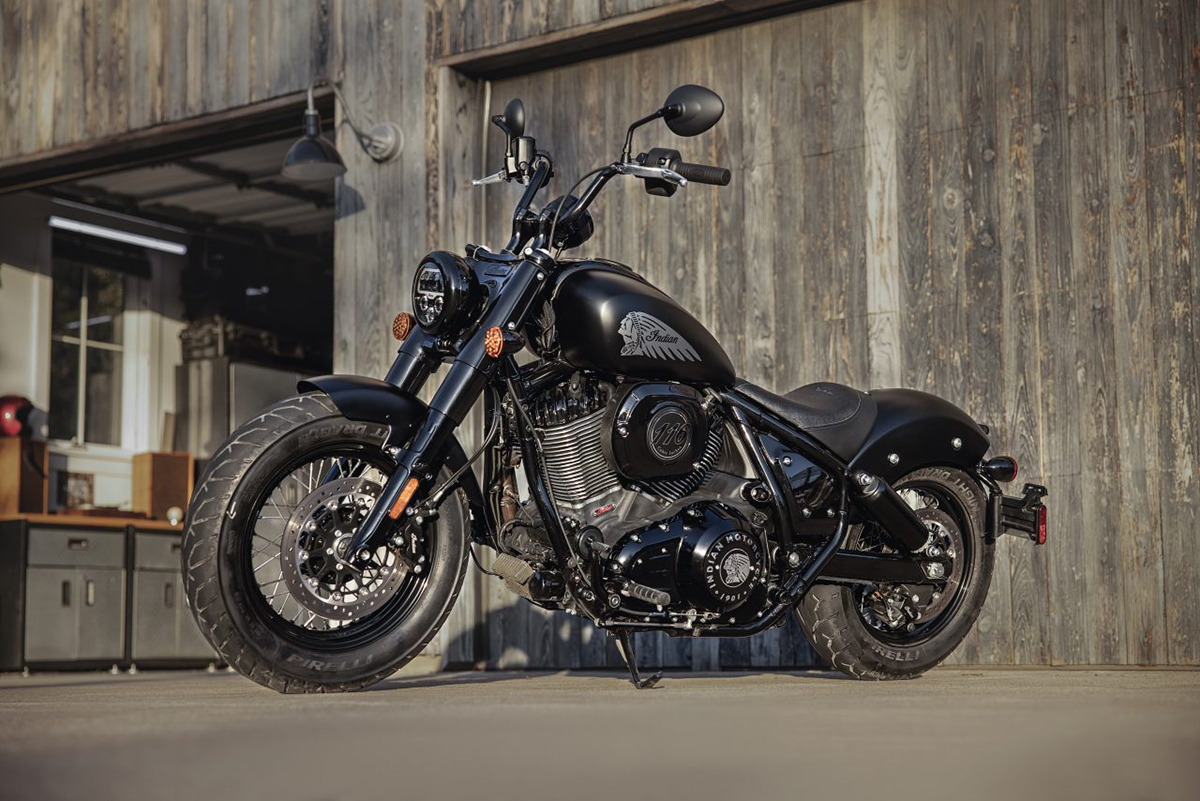 Designed for the long haul, the Super Chief Limited starts at R389,900 with a host of touring-focussed upgrades. These include a quick-release windscreen, black leather saddlebags, a passenger seat, floorboards and traditional cruiser bars. The wheels are 16" spoked units, and the front end features the same fork covers and a nacelle as the Bobber. Colour choices include 'Black Metallic,' 'Blue Slate Metallic,' and 'Maroon Metallic,' with chrome finishes throughout.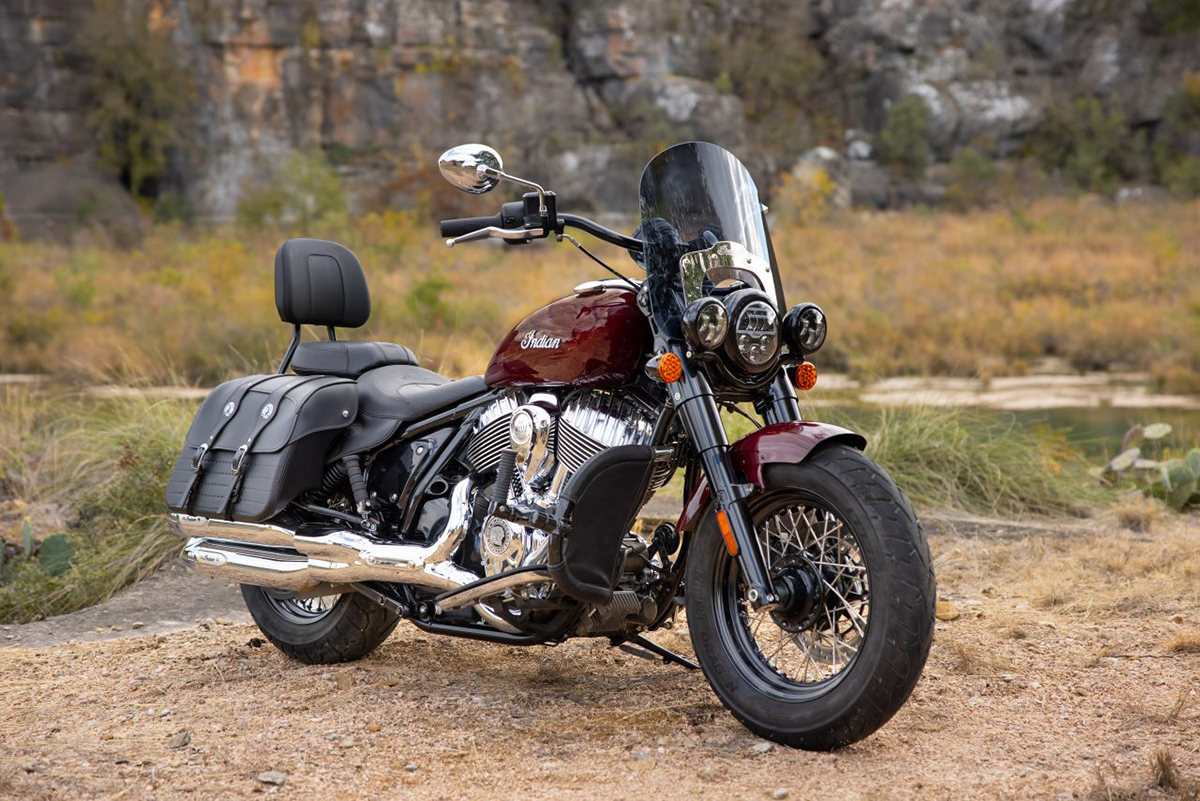 Naturally, Indian have around 70 accessories ready to go for the new Chief range. These include everything from luggage racks to bags, windshields, handlebars, sissy bars and auxiliary LED lighting. And there's a new apparel collection, too, obviously.
Indian have nailed the modern retro cruiser vibe here, and I love this new direction for the Chief. We're expecting the new bikes to land in Indian South Africa's showrooms by the end of May, and you can check out their website for updated pricing information.