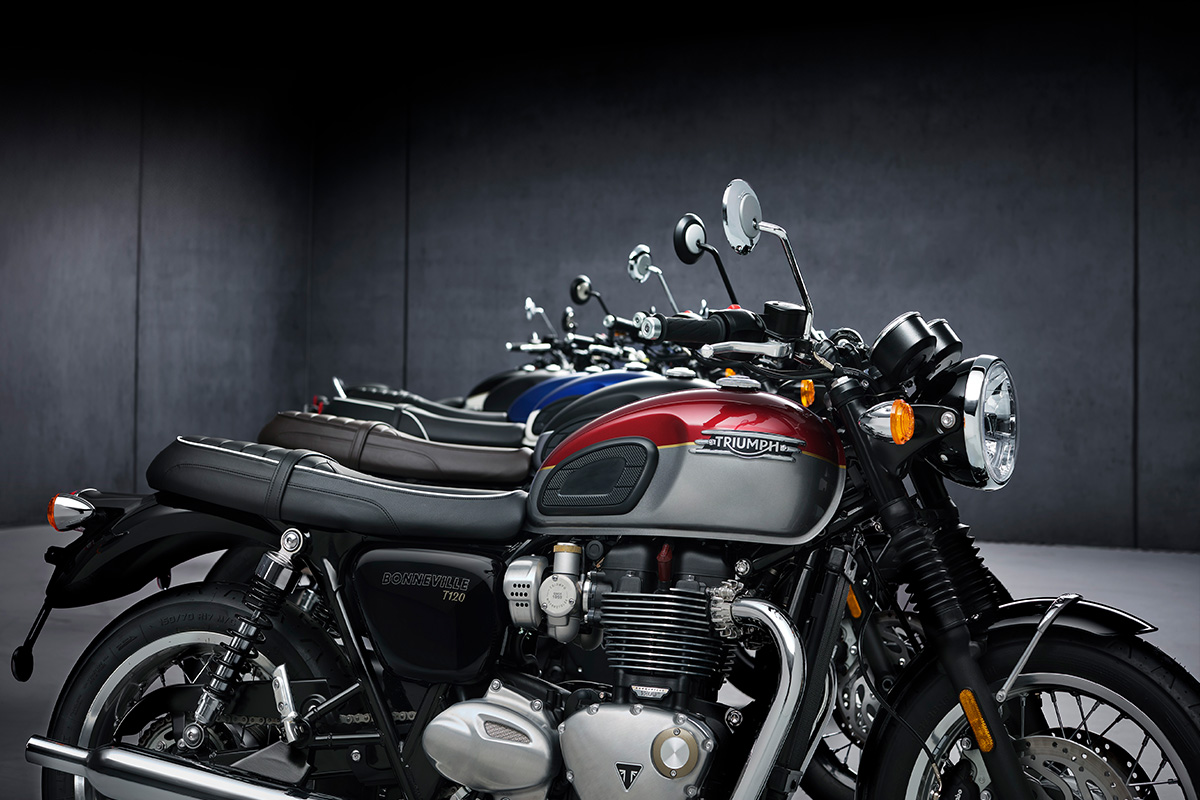 It's no secret that we're big fans of Triumph's modern classics around here. The British marque has nailed the formula for combining yesterday's looks with today's performance, and has more modern classics in their catalogue than any other style of bike.
So for 2021, Triumph has pushed the Bonneville line forward with a handful of subtle updates, rather than a full redesign. At a glance, the 2021 T120, T100, Street Twin, Speedmaster and Bobber don't look a whole lot different from before—but under the hood, they're sporting mild performance boosts and weight savings.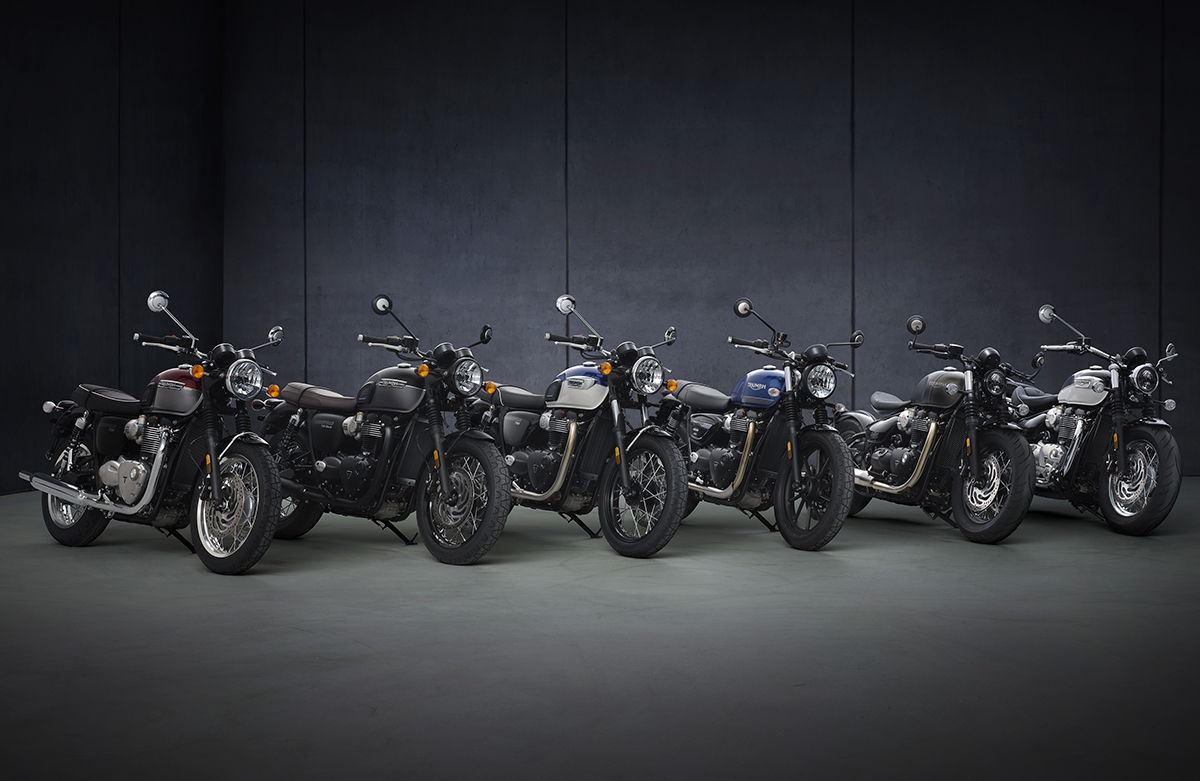 For starters, both of Triumph's 1,200 cc and 900 cc parallel twins are now Euro 5 compliant, without sacrificing output. The 1,200 cc unit in the T120, T120 Black, Speedmaster and Bobber makes the same power and torque as before, delivering 105 Nm of torque at 3,500 rpm, and 80 PS at 6,550 rpm. But the motor is lighter and more responsive than before, thanks to a lighter crankshaft, and an optimised clutch and balancer shaft.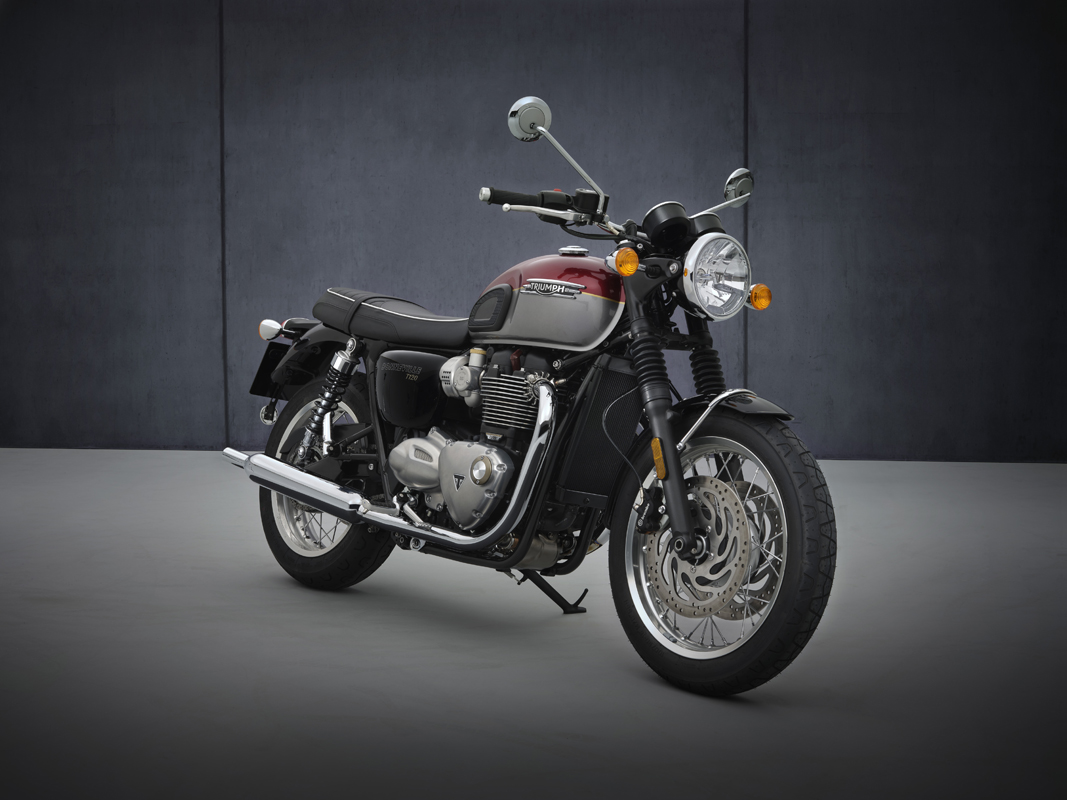 The T120 and T120 Black get a handling boost via a seven kilo weight saving, and 18F/17R aluminium wheel rims that reduce unsprung weight. The front brake's been upgraded to a higher spec Brembo, ABS, traction control and two rider modes are still standard issue, and the T120 now has cruise control, too.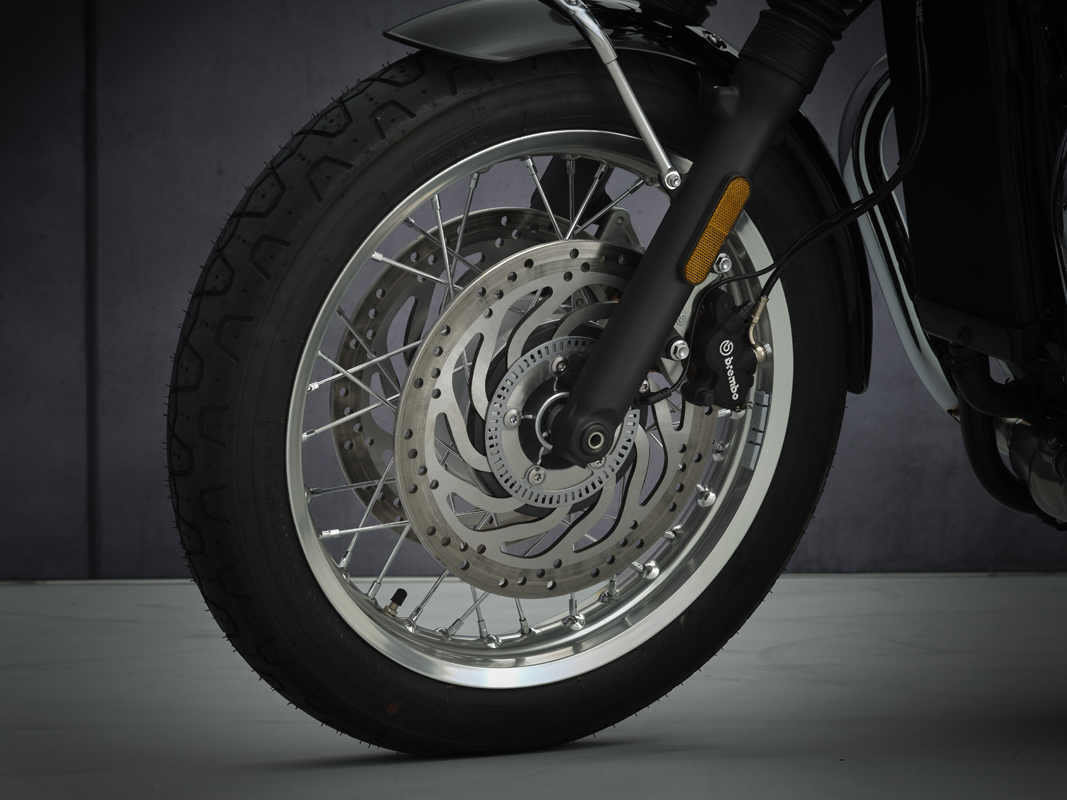 The overall look of the T120 hasn't changed much, barring small details like the speedo and tach faces and the tank badge. As per the norm, the T120 features chrome finishes and comes in three colours, while the T120 Black has blacked-out finishes, and comes in either matt or gloss black.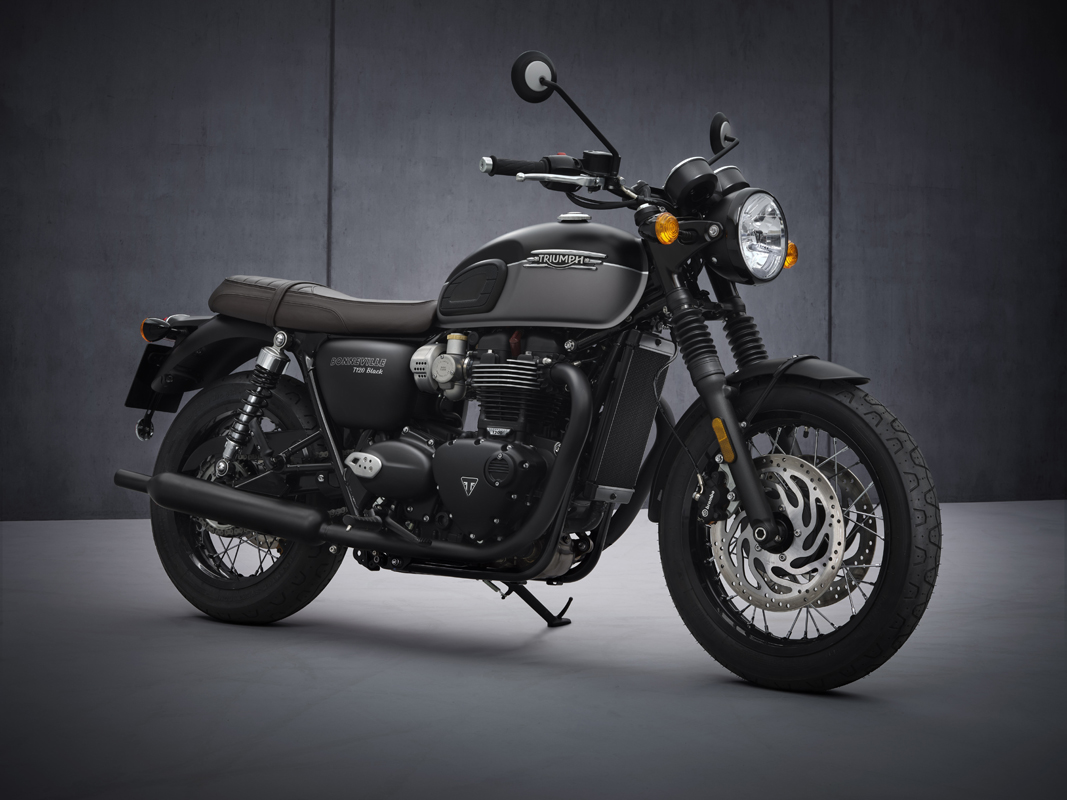 The Triumph Speedmaster shares the same motor as the T120, but with its own tune. It hits a peak torque figure of 106 Nm at just 3,850rpm, with over 90% of that torque available all the way to 5,750 rpm. And peak power reaches 78 PS at 6,100 rpm.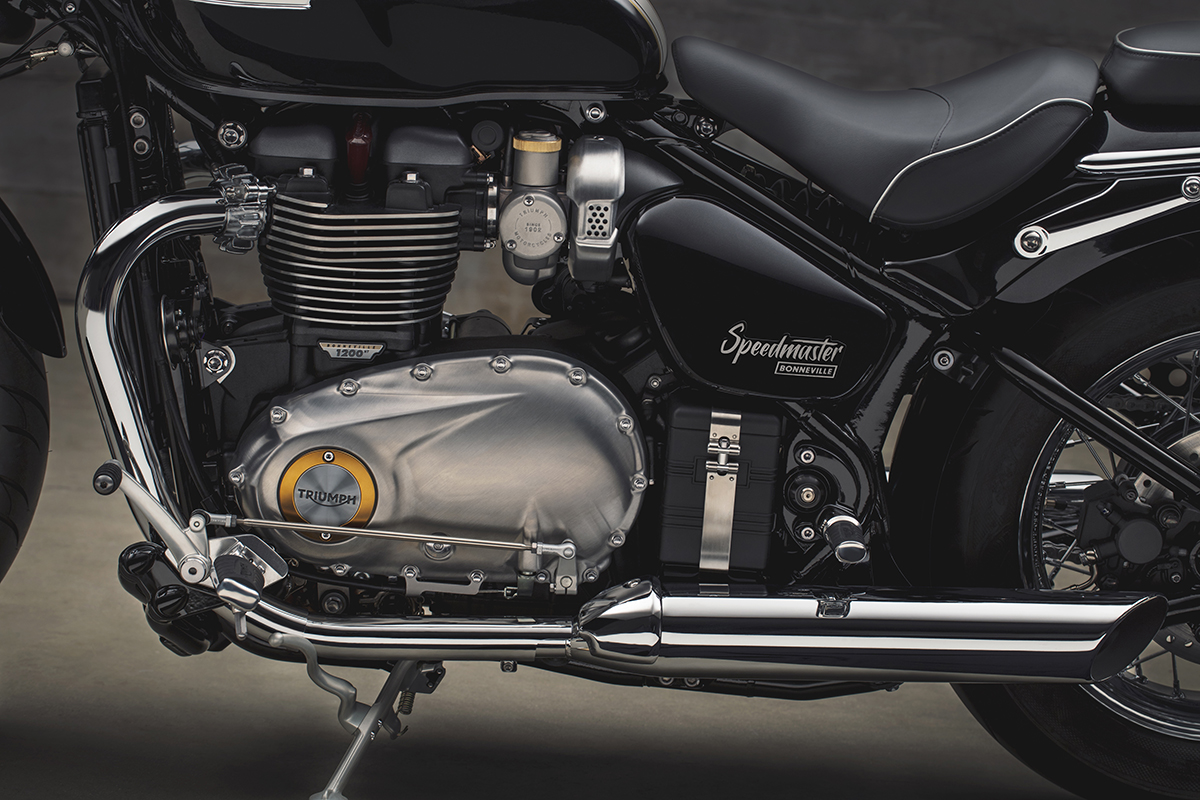 For 2021, the Speedmaster gets higher spec, bigger diameter 47 mm Showa cartridge forks up front, paired to a preload-adjustable rear mono-shock. That's matched to twin Brembos, ABS, traction control and two switchable rider modes.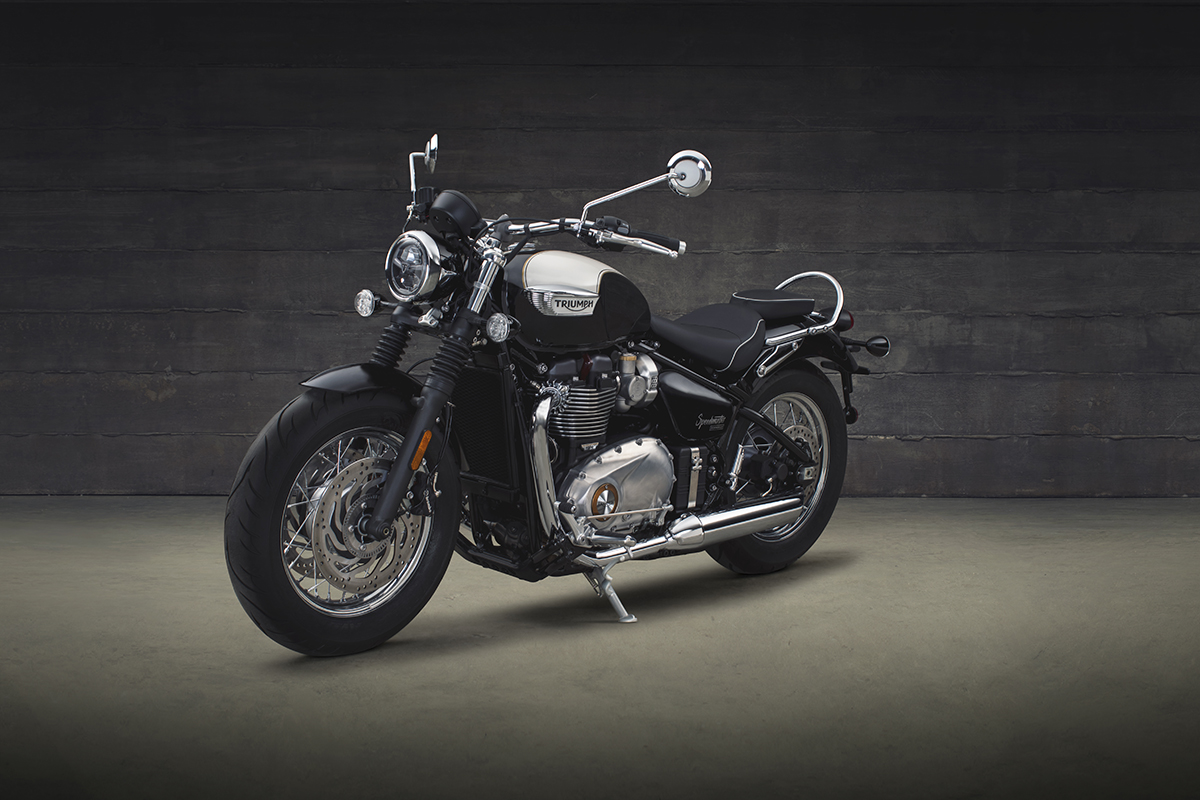 Triumph have improved the Speedmaster's comfort too. Its low (705 mm) now includes a lumbar support pad, and the pillion pad has a much-needed 11 mm more foam thickness. The pillion seat can also be easily removed to convert the Speedmaster to a solo seat setup.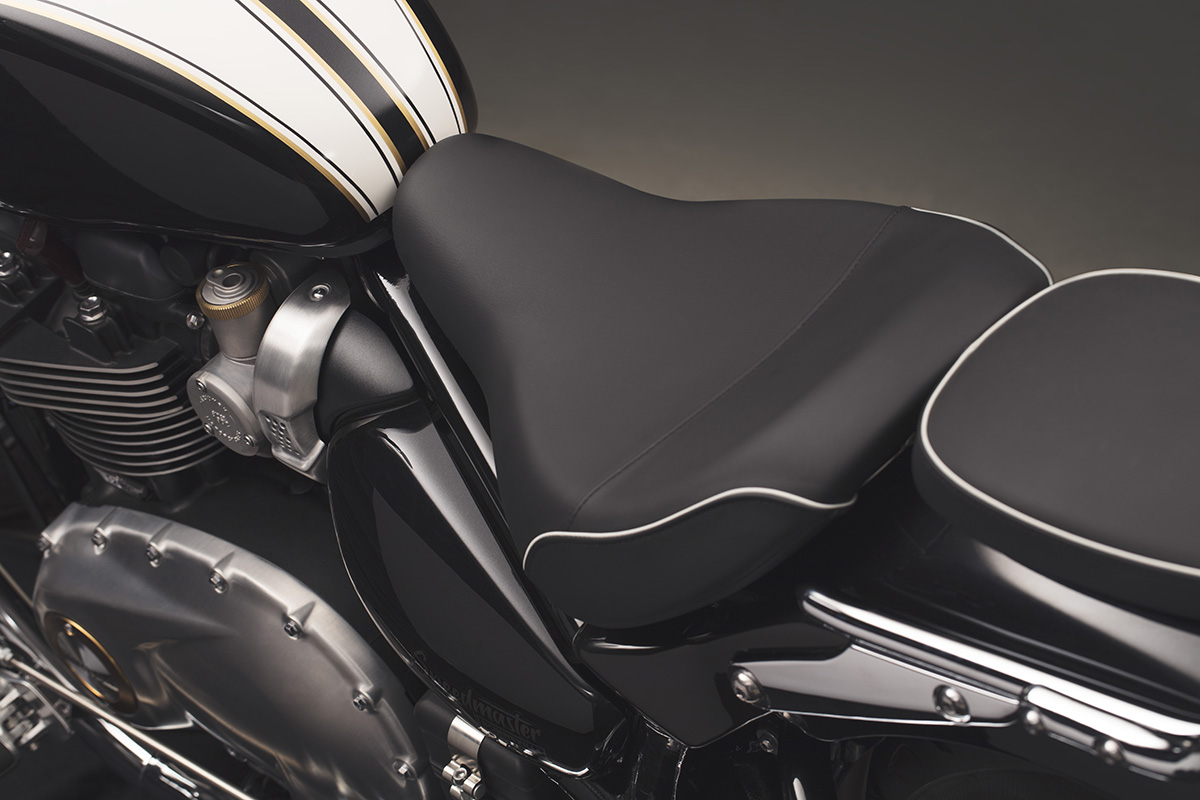 Like the T120, the Speedmaster gets subtle design tweaks to parts like the speedo, along with LED lighting and new paint schemes: plain black, white and black, and a 'Red Hopper' candy paint scheme.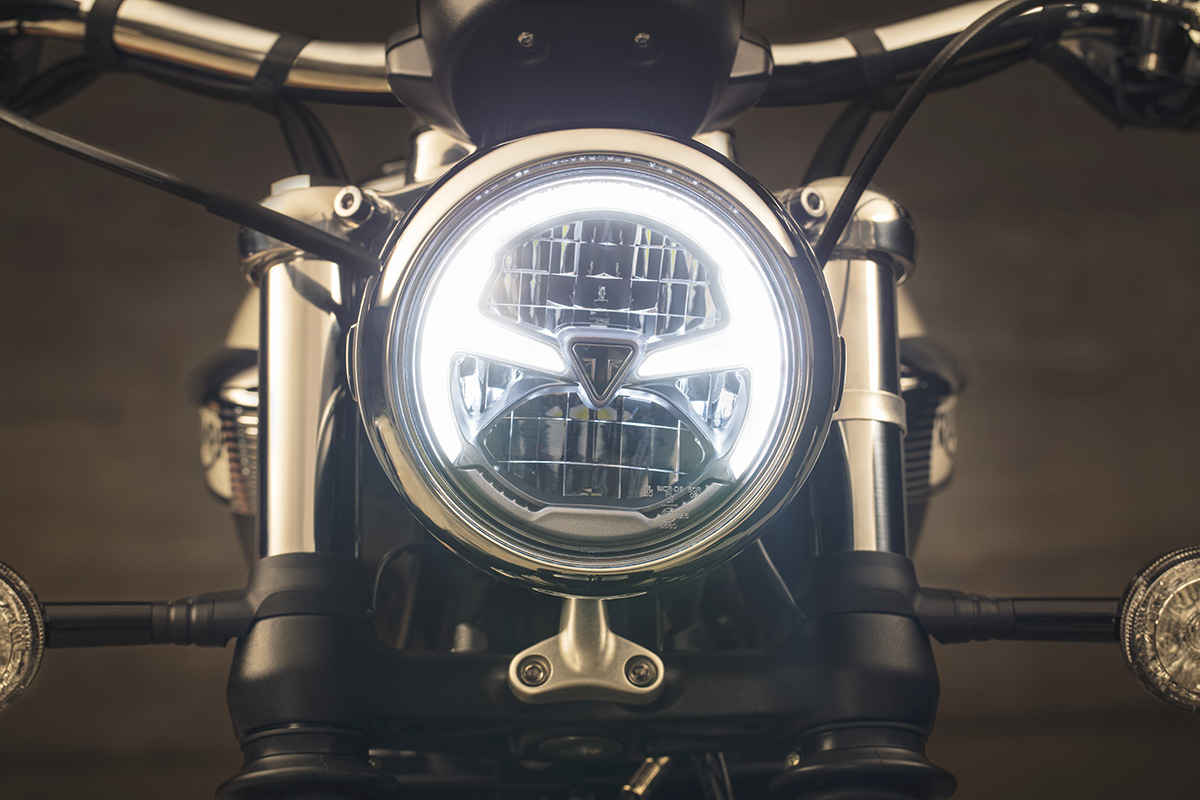 The popular Bobber hasn't gone untouched either. It's been given blacked-out finishes, and the chunky 16" front wheel and 47 mm forks from the Bobber Black, leading us to believe that Triumph have now rolled both models into one. (It's a smart move too, given how similar those two models are.)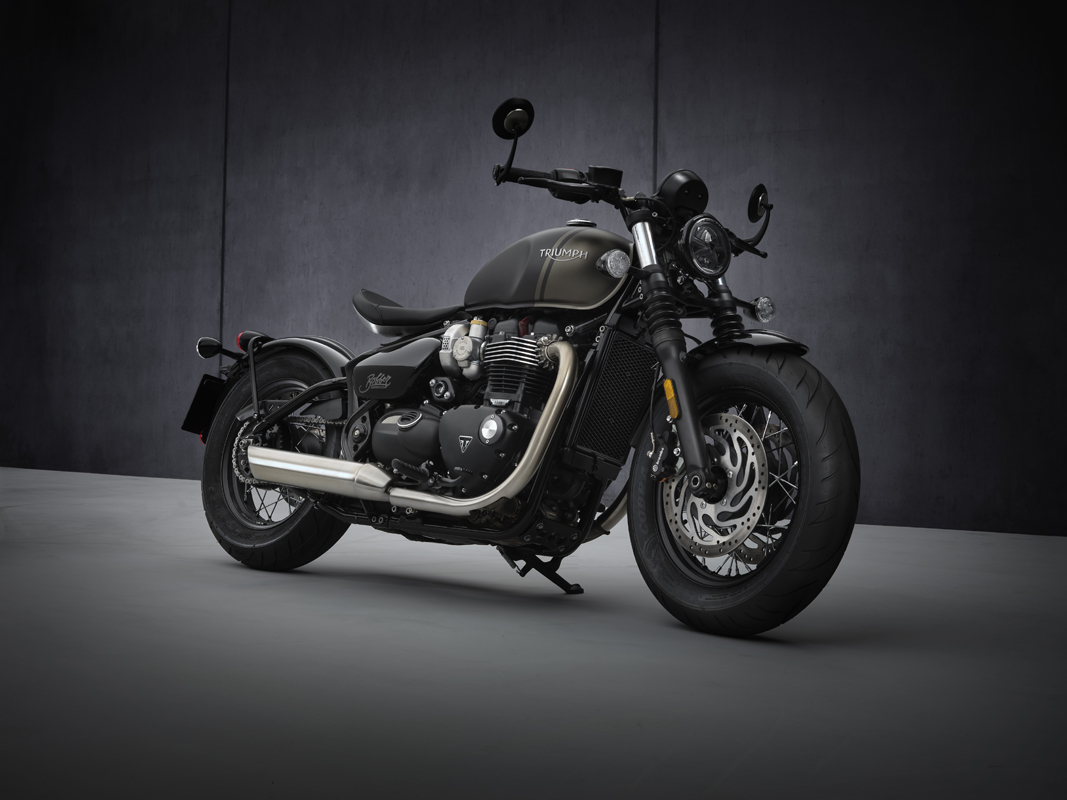 Its 1,200 cc motor makes 106 Nm at 4,000 rpm, and 78 PS at 6,100 rpm, with the same weight saving features as the rest of the range. The fuel tank's been swollen to 12 litres too, for a claimed 33% more range. The Bobber also gets a new LED headlight, tweaks to the speedo face and bezel, and new colour schemes—but for the rest, it's much the same.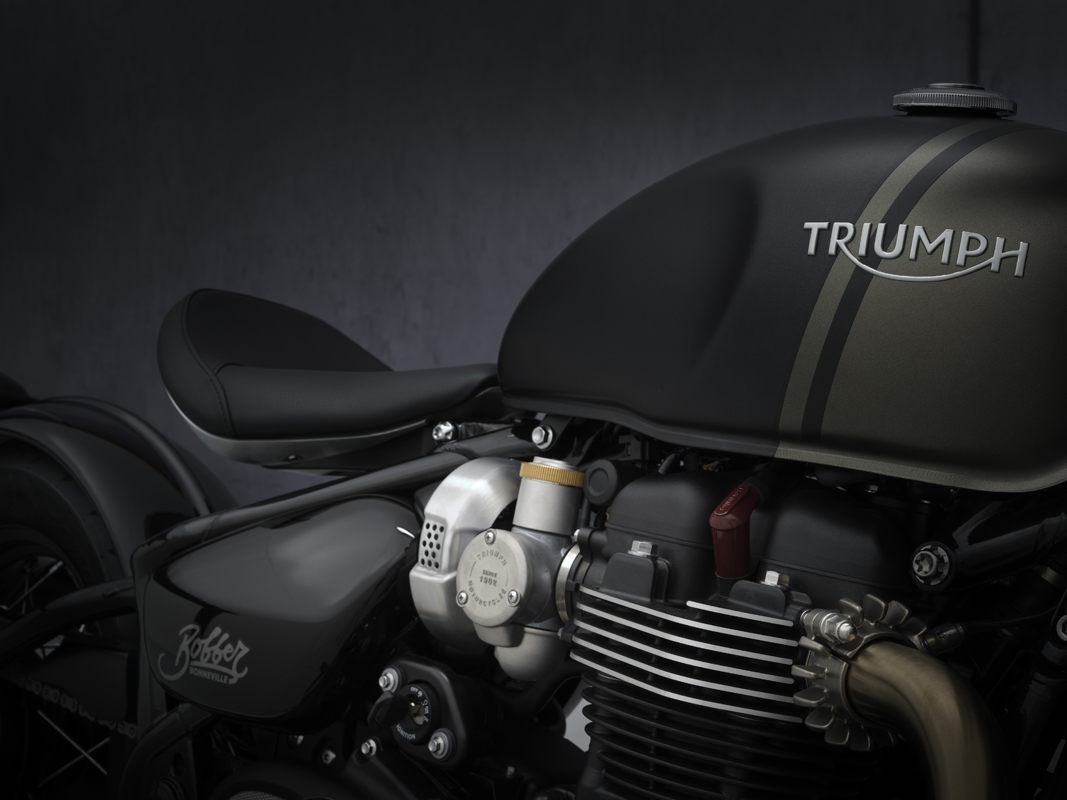 The smaller 900 cc motor in the T100 and Street Twin has also been reworked too, but it gets a numbers boost too. Peak power's been nudged up by 10 PS, for a total output of 65 PS at 7,400 rpm. Peak torque is 80 Nm at 3,750 rpm, with 80% of that available from 2,000 rpm, and the redline's been pushed up by 500 rpm, too.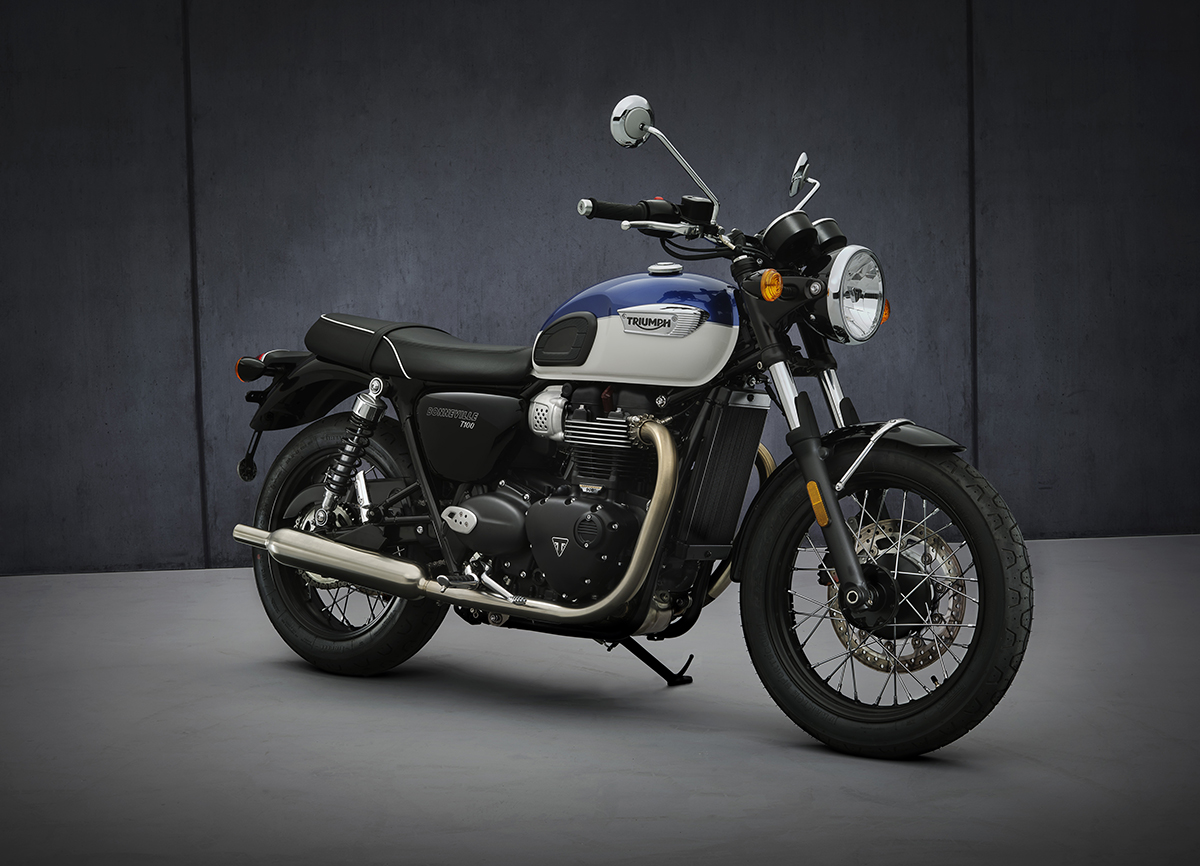 There's also a low inertia crankshaft, lighter balancer shafts, a thin-walled clutch and a magnesium cam cover, bringing the motor's overall weight down, and improving responsiveness.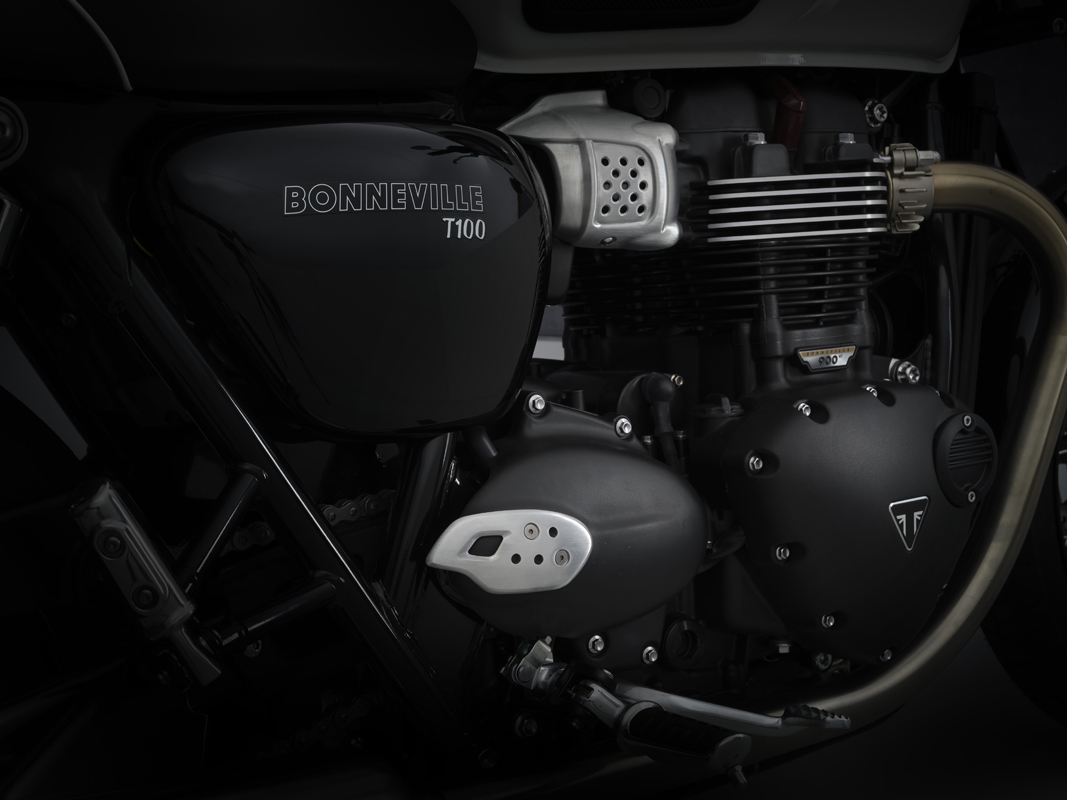 There's a total weight saving of four kilos on the T100, plus it gets new cartridge forks and higher spec twin Brembo front brakes to improve handling. ABS and switchable traction control are standard issue, and like most of the range, the speedo's had its design fettled.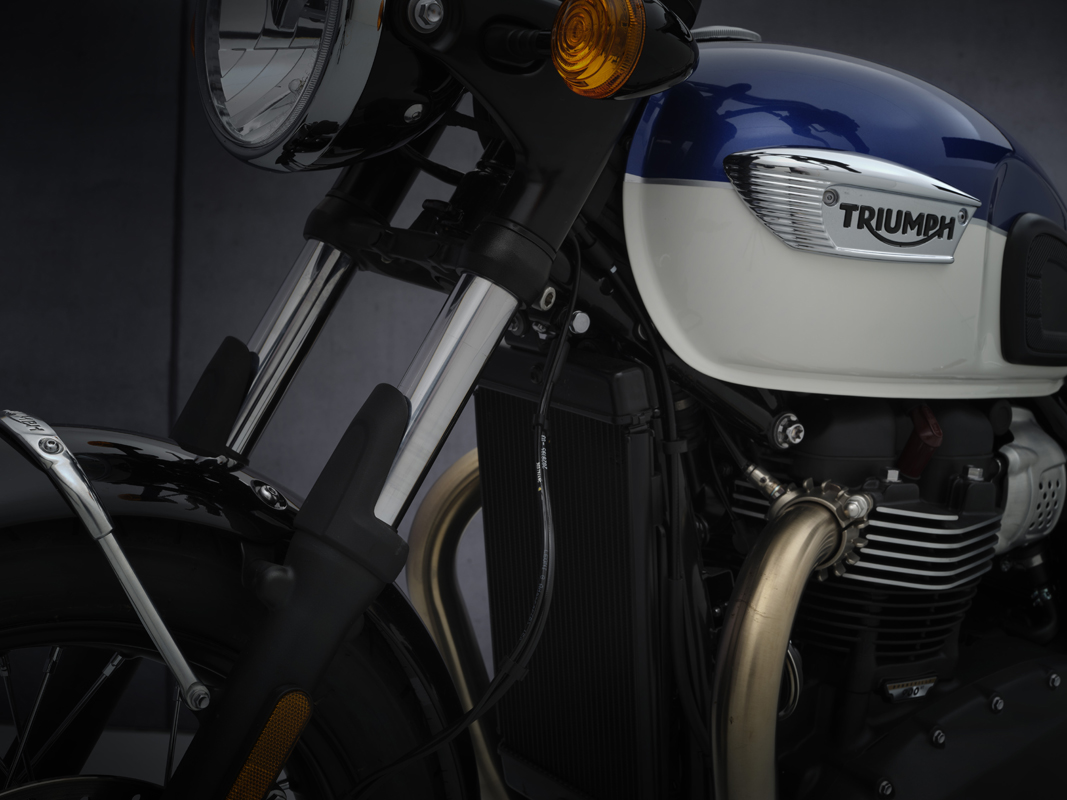 The Street Twin makes its numbers ever so slightly differently: 65 PS at 7,500 rpm, and 80Nm at 3,800 rpm. For 2021, it has new cast wheels, a more comfortable bench seat (10 mm thicker with better foam), tweaks to its bodywork, and brushed aluminium headlight brackets.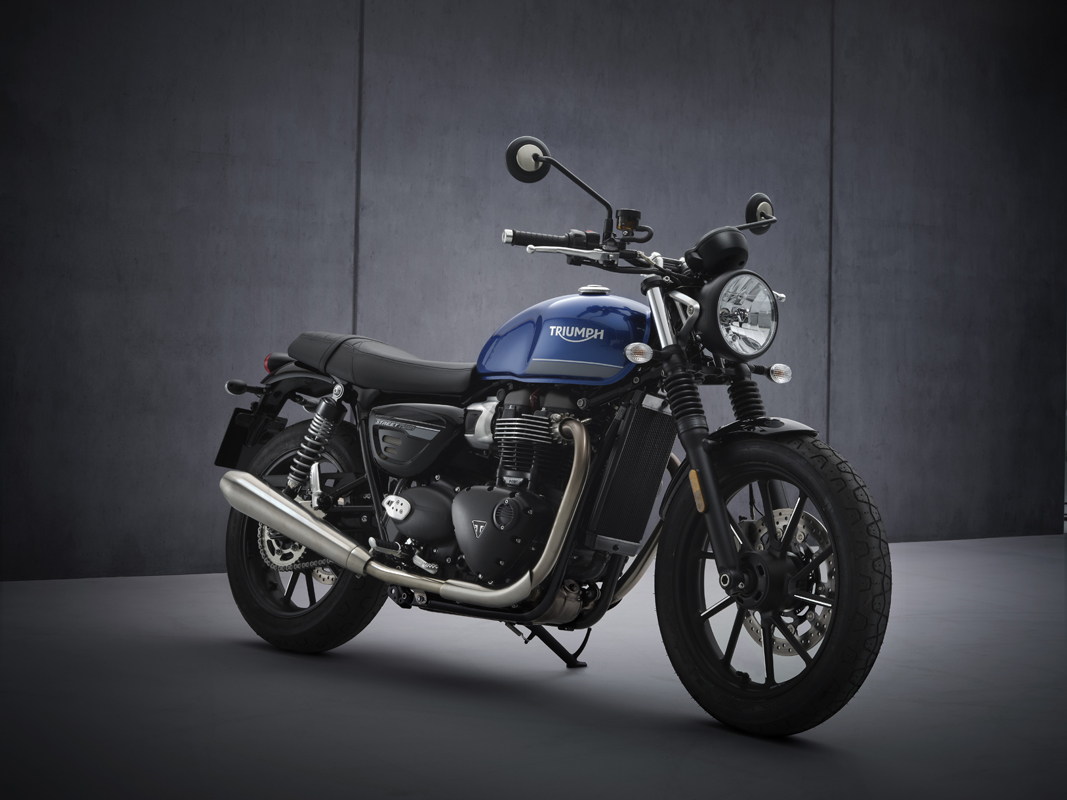 Its motor is finished mostly in black, with subtle touches like brushed aluminium throttle body covers and contrasting engine fins. Standard equipment include cartridge forks, a single Brembo front disc brake, ABS, switchable traction control and two rider modes.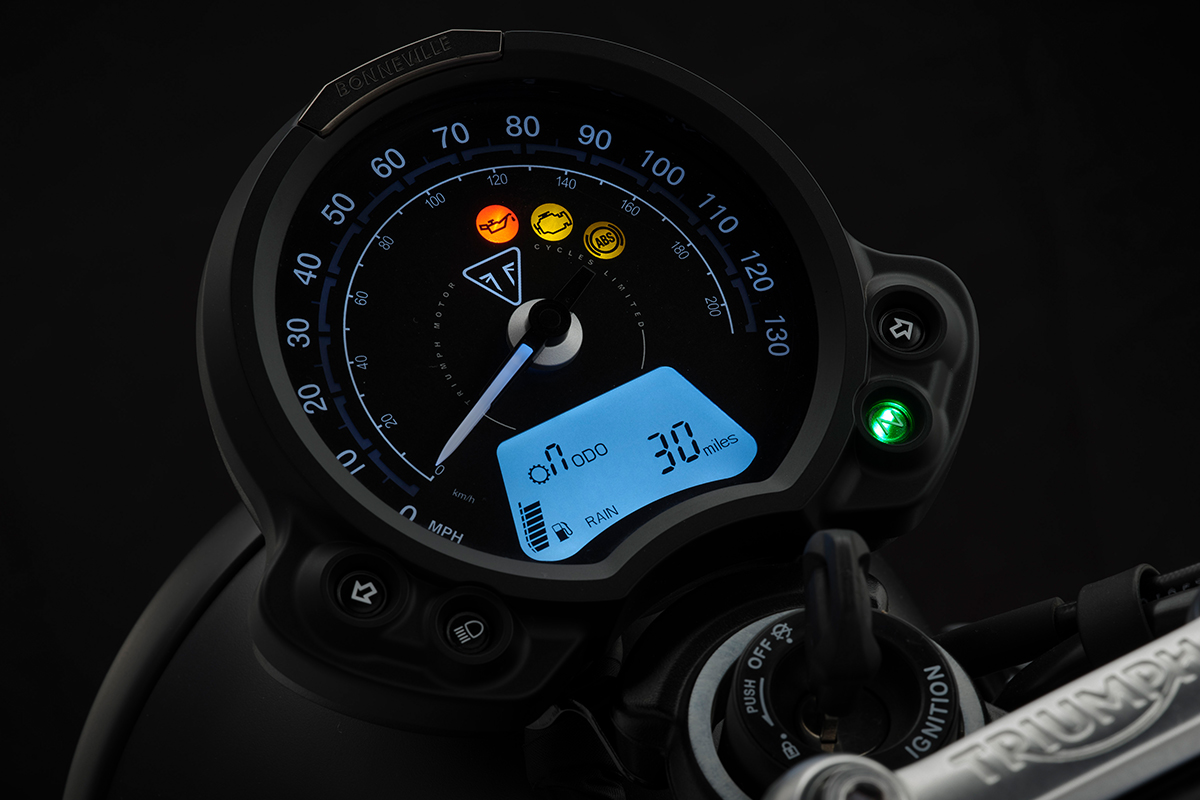 The Street Twin's colours haven't changed much—except that it's now available in blue. And there's a special 'Gold Line' limited edition version too, of which only 1000 will be sold worldwide.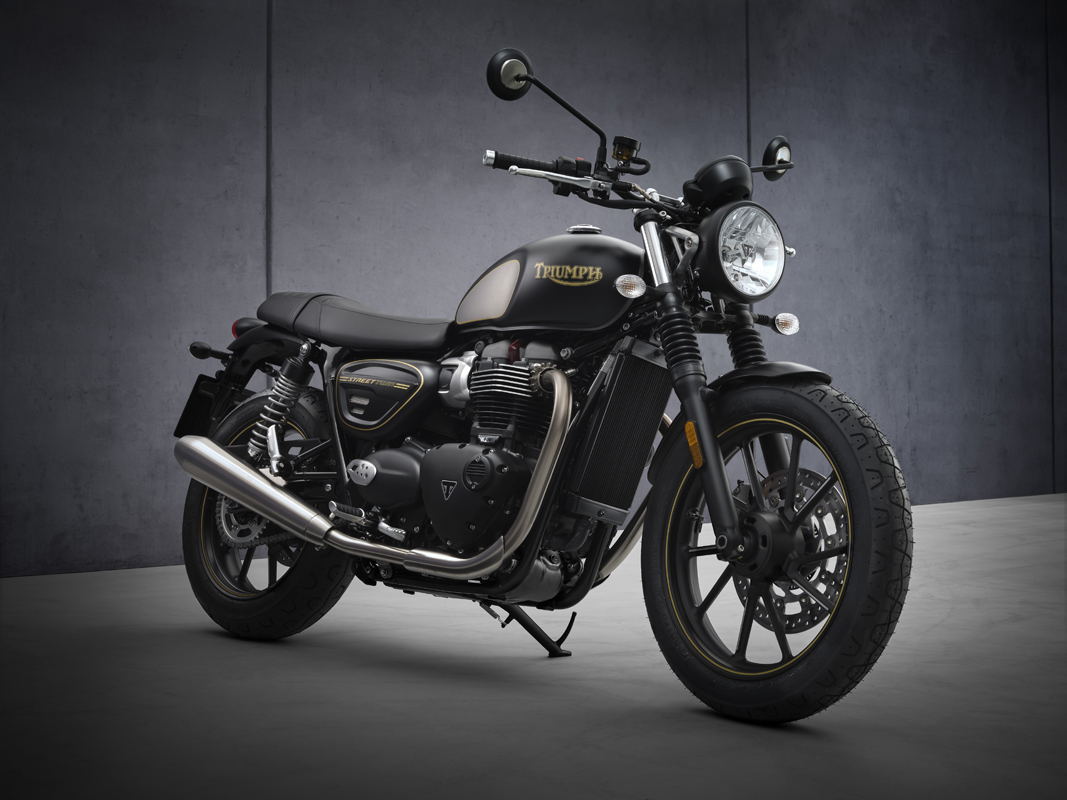 The Gold Line edition debuts with a black colour scheme, complemented by gold striping that's been done by hand in Triumph's paint shop. It also has its own limited edition badging, and comes with a certificate of authenticity—but really it's just a regular Street Twin that's had some gold sprinkled on it.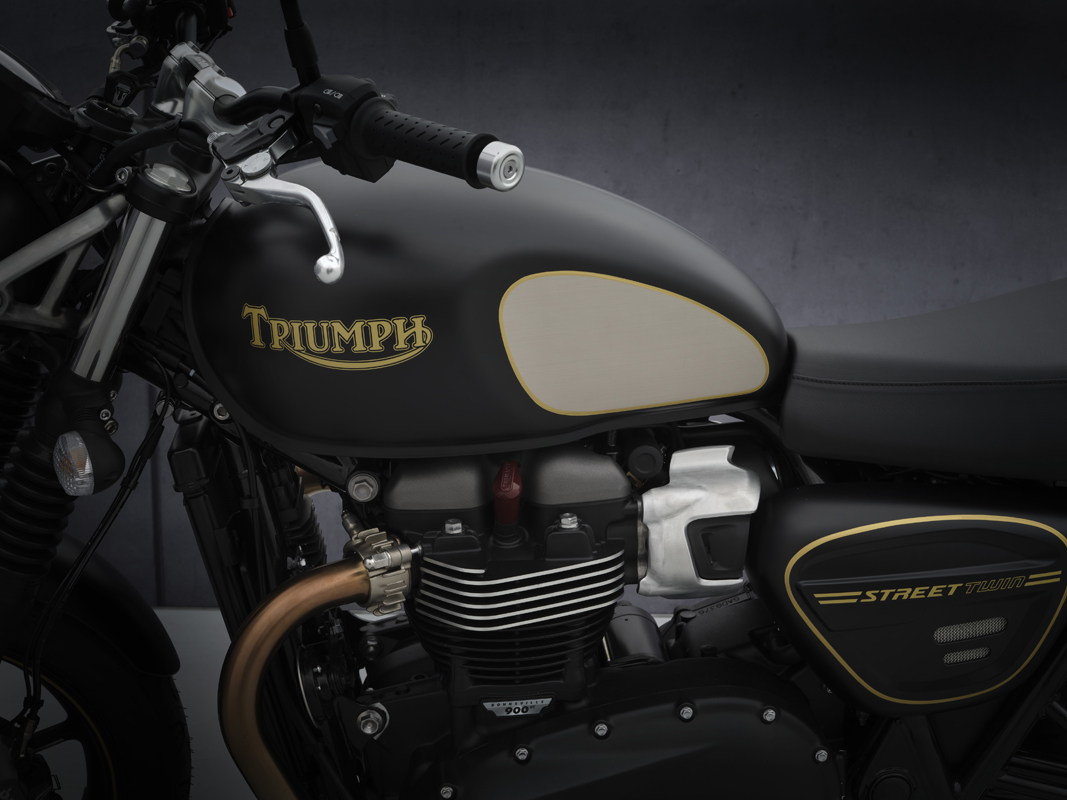 Triumph's 2021 Bonneville range doesn't come with any major revelations, and that's OK: most of these modern classics worked well enough out the box already. We're expecting these changes to ripple through the rest of the range though. Triumph has promised updates to the Street Scrambler and Scrambler 1200 in April, so watch this space.
Find out more at: www.triumph-motorcycles.co.za