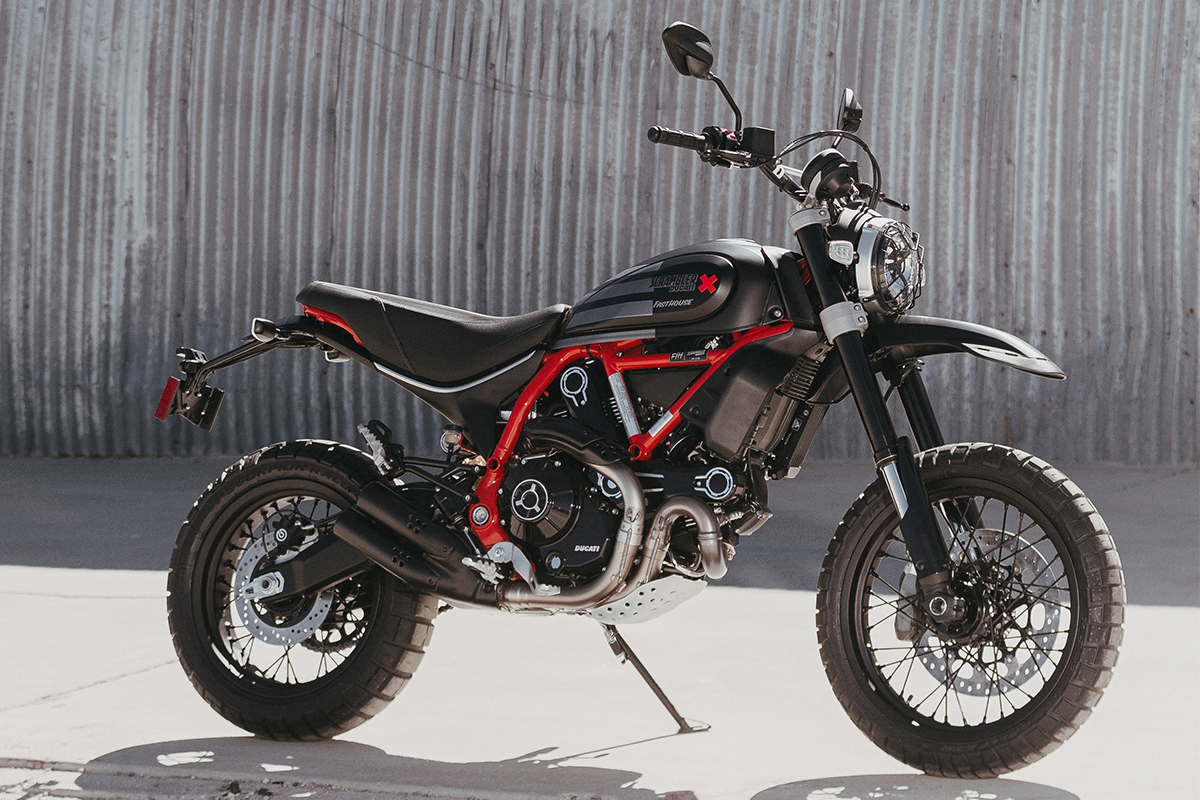 Of the various models in Ducati's extensive Scrambler range, the Desert Sled is undeniably the most dirt-capable. To prove this, Ducati USA partnered with the apparel brand Fasthouse, to run two race-prepped Desert Sleds in last year's Mint 400 desert race.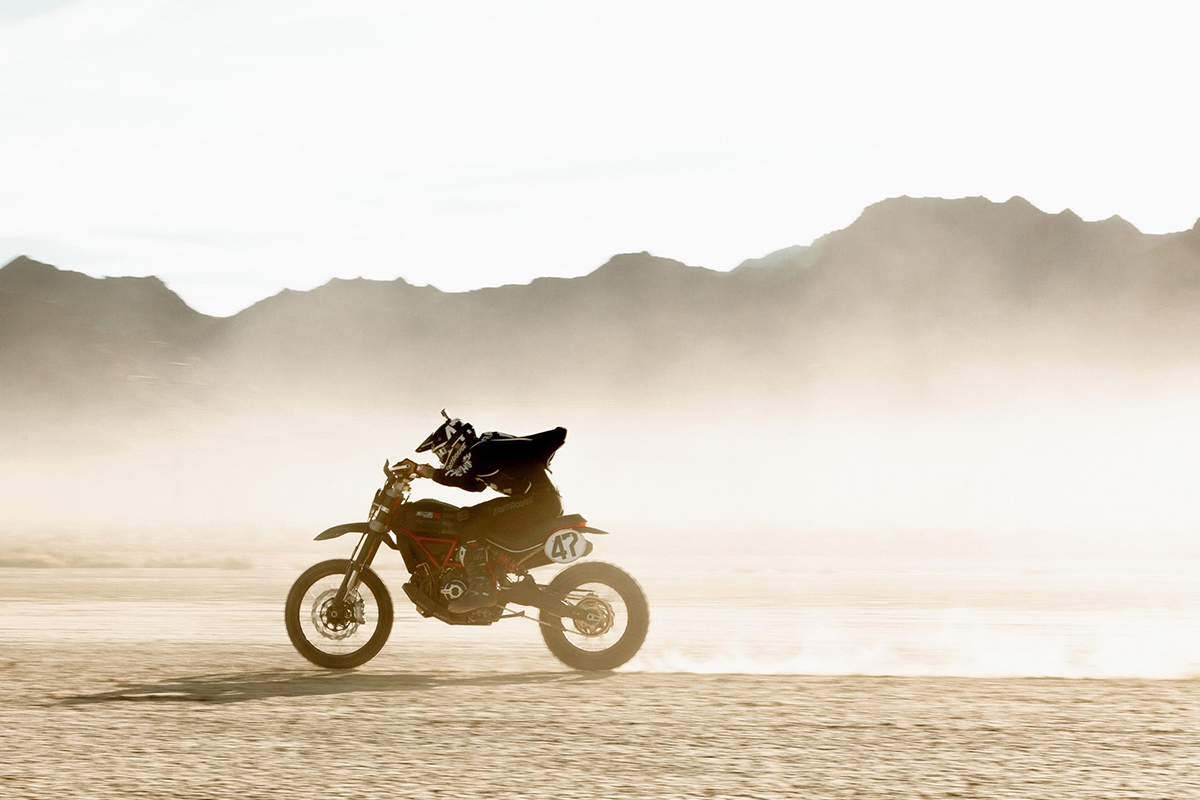 One of their riders, Jordan Graham, took gold in the Hooligan class. So to celebrate, Ducati have teamed up with Fasthouse again, to release a limited edition Desert Sled Fasthouse model.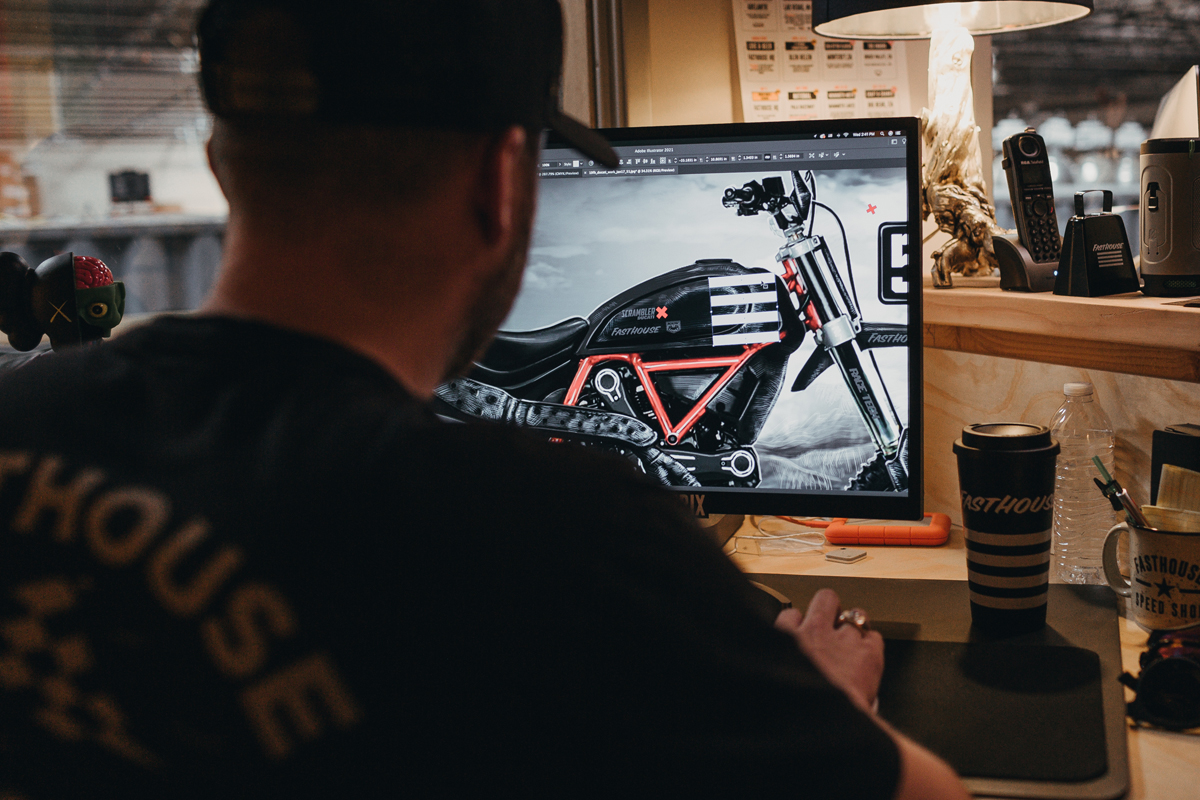 The race bike that ran in the Mint 400 were prepped to the nines by Spider Grips, with everything from upgraded suspension to 21F/18R wheels. But the limited edition model tones it down for everyday use, borrowing only the race bike's livery. The bike combines a red frame with a matte black paint job, topped off with Fasthouse tank graphics.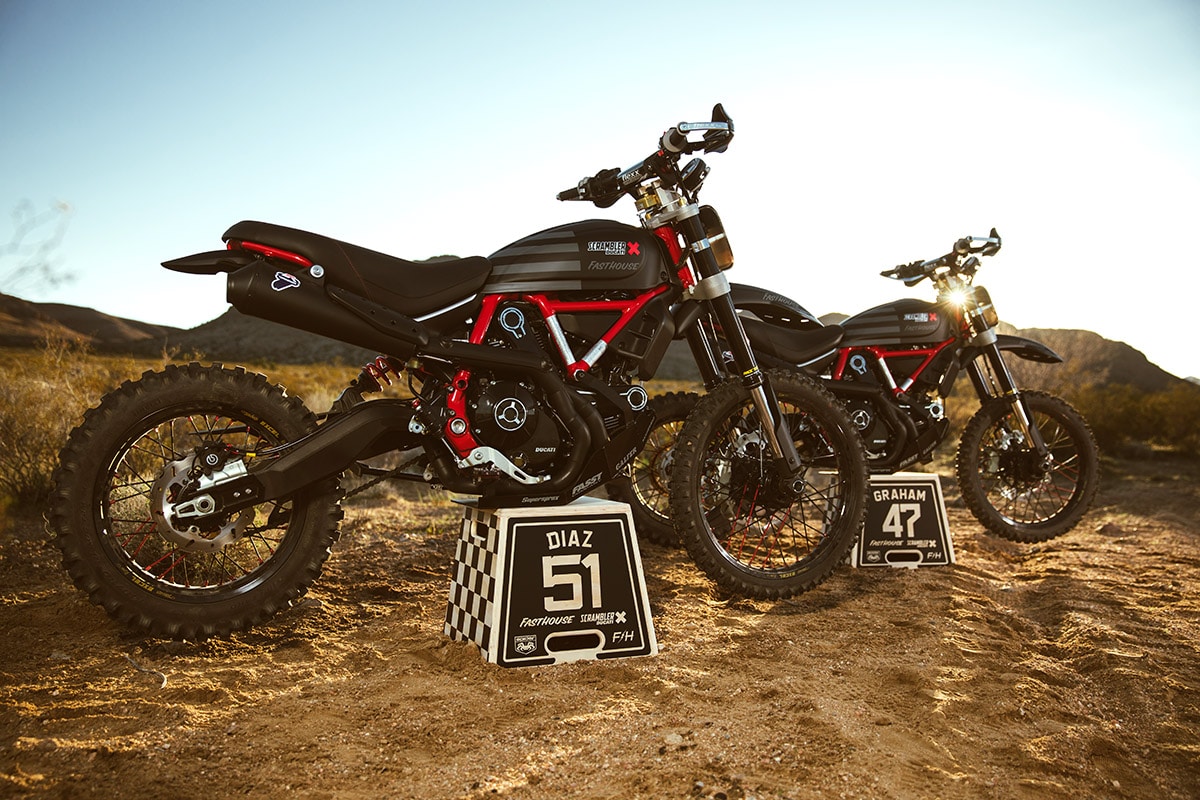 There's a hint of red stitching on the seat to complement the design, and items like the mudguards, wheels, exhaust cans and headlight grill are all finished in black.
But that's where the changes end—for the rest, it's a regular Desert Sled, which, admittedly, is still a fun bike.
Ducati's 803 cc L-twin is full of character, and the stock bike's adjustable Kayaba suspension, reinforced chassis, 19" front wheel and Pirelli Scorpion Rally STR tyres all spell fun. And it comes with serrated foot pegs and a gripper fabric on the seat.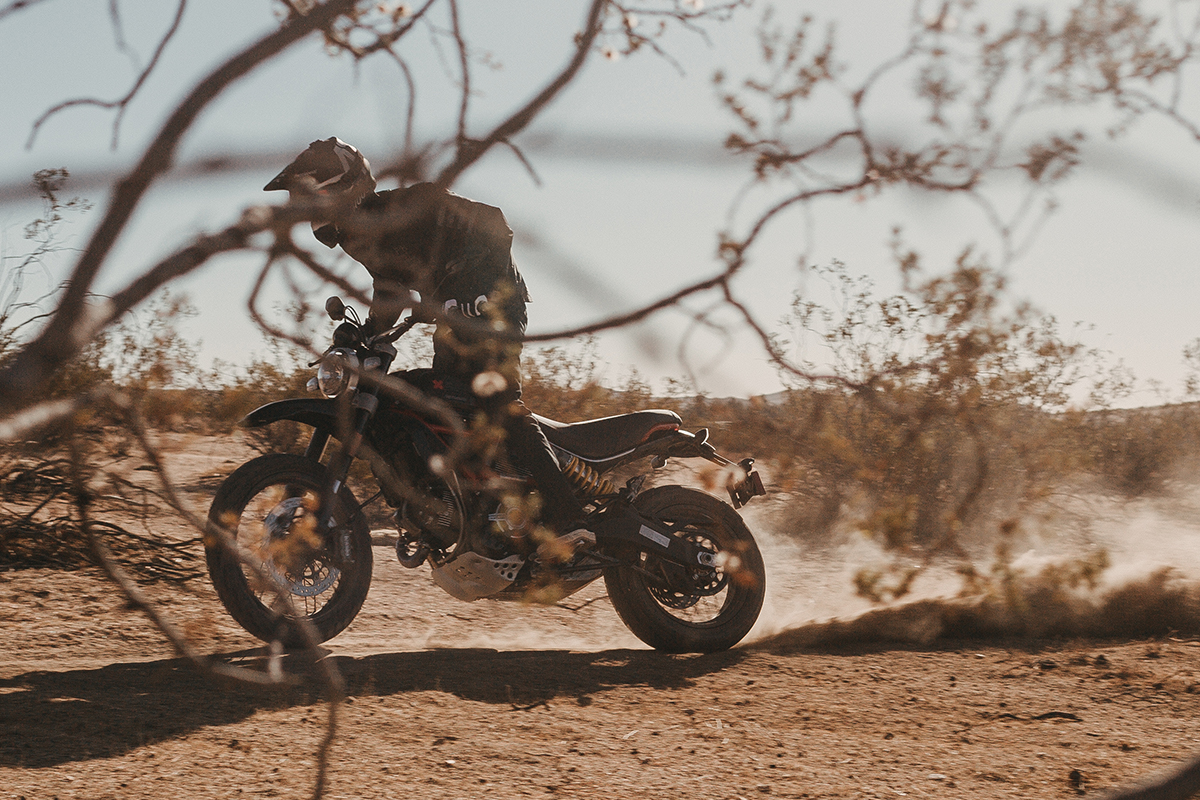 A few extras on this limited edition wouldn't have hurt—like an upgraded exhaust, a set of hand guards, or even a red spring instead of the standard issue yellow number. But even as it stands, the Desert Sled looks pretty sweet dressed in these colours.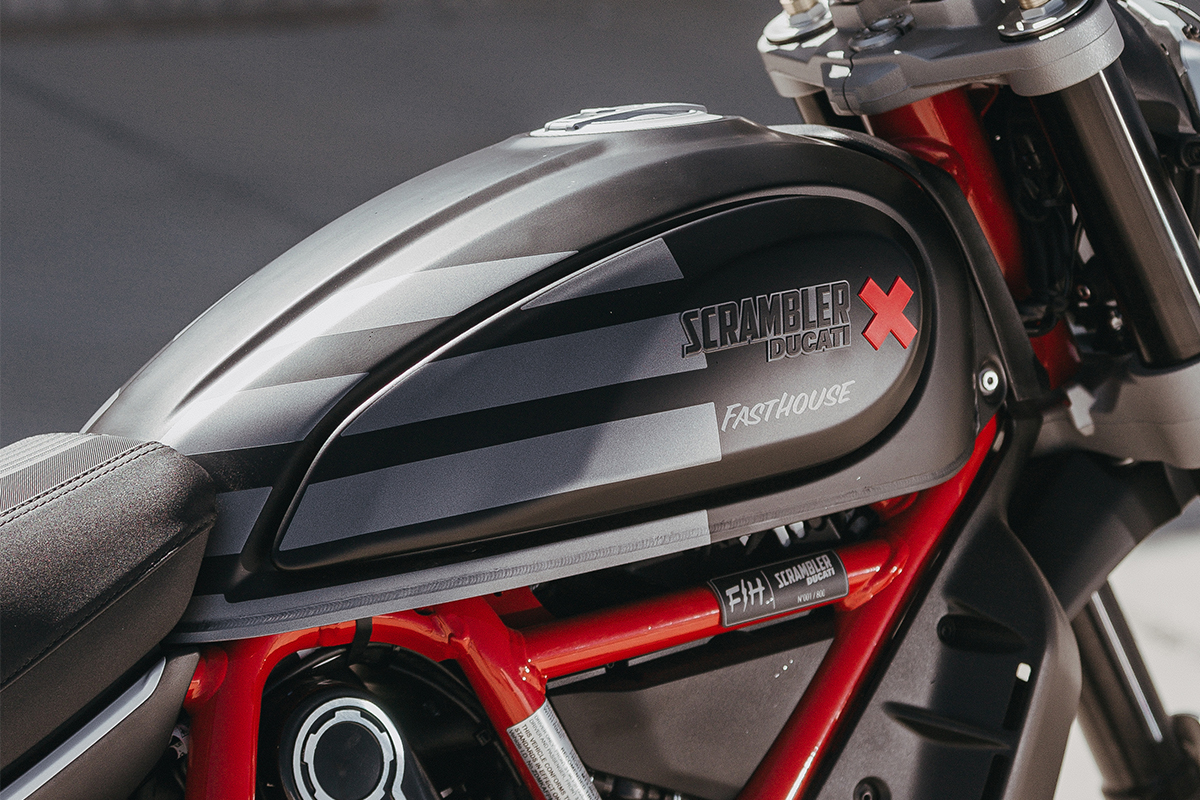 Ducati will only be producing 800 units of the Desert Sled Fasthouse edition, each with its own numbered plaque. And Fasthouse are releasing a capsule collection of branded apparel to accompany the launch. So even if you can't get your hands on the bike, you can at least look fast in the parking lot.