In case you haven't noticed, you will know that motorcycles, like many other things, tend to have got rather pricey. If you are even vaguely cut from the same cloth that I am, then you will always be looking for ways to take better care of your two-wheeled investment. I have been around bikes for many, many years and have been a stickler for keeping my bikes clean. Fact is, it has not always been easy. In recent years we have been blessed with numerous dedicated motorcycle care products which are mostly quite good, and have helped us in our quest. Recently, however, I have been using something that is quite mind-blowing, both in its effectiveness as well as in its incredibly wide application. Yes, the header would have given it away. Liqui Moly Multi-Spray, as it is called for two-wheeled use, or LM 40 for general purpose. One and the same product!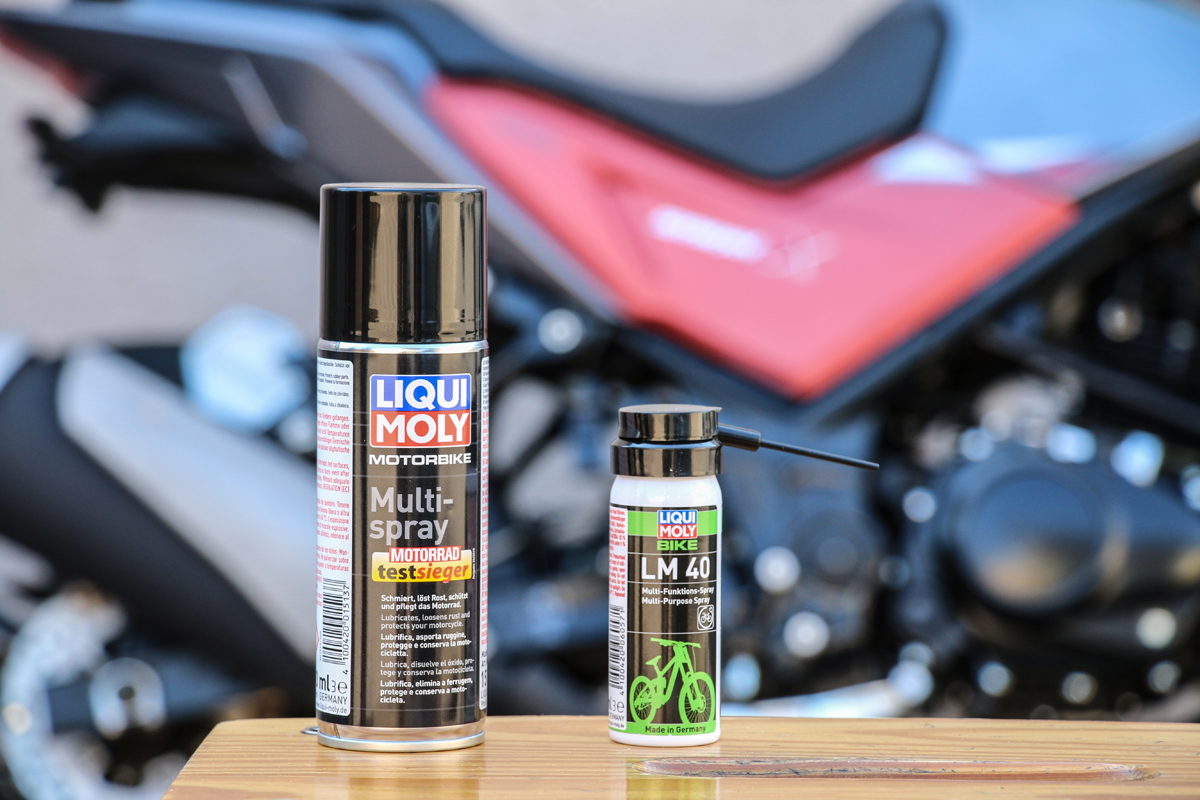 LM 40 has some industrial 'superhero' properties. It displaces water, lifts rust and lubricates with excellent 'creeping' properties, which means it penetrates into cracks and crevices. If you think these properties are impressive, you would be spot-on, but you would not even have scratched the surface of what you can use this amazing stuff for. Let's start first with how I use it on my bike, then I'll tell you why you must get some for your missus to keep in the home.
Wash your bike as you typically would to remove the main grime, dry it off and now grab your tin of Liqui Moly Multi-Spray. This is what I call 'detailing'. I have two cloths. An application cloth and a polishing cloth. For surfaces, I spray Multi-Spray on the cloth and literally rub up every part of the bike with the exception of the brake discs. Don't want those suckers lubed up for obvious reasons! The Spray removes every single foreign object stuck to your bike easily! Bug guts, oil, grease, tar and road grime – gone! What is left behind is a lustre on the bike that you last saw when you rolled it off the showroom floor.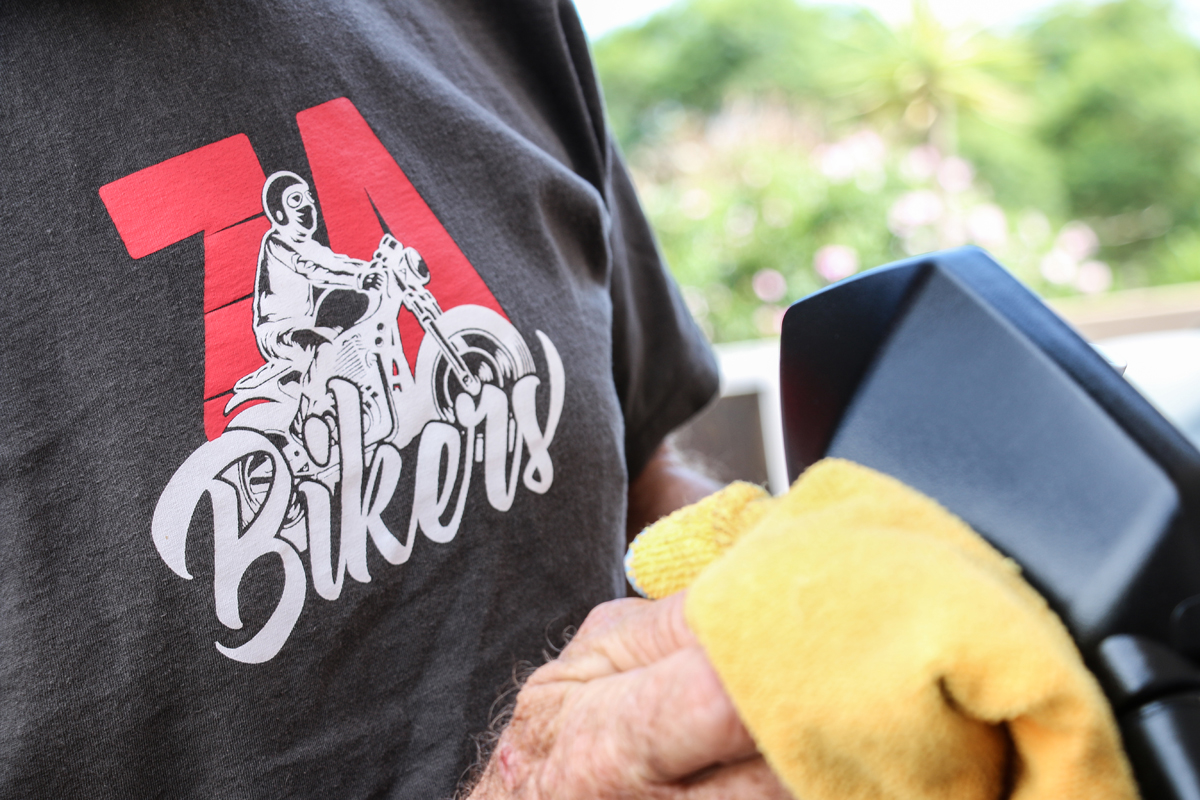 Stubborn chain grease wipes off like magic. Engine cases gleam with a new lustre, road detritus gone. Rust spots disappear, lifted by the spray. I spray my pivot points, ignition switch, switchgear and electrical connections to banish water deposits and keep them operating slickly. Rub the bike up with the clean polishing cloth, then stand back and admire your handiwork. The faded blacks are restored to their former glory and the bike positively glows! Just remember that this stuff is a wicked lubricant, so footpegs and seat can be rather slippery. Tiny scratches either disappear or get really minimised, I kid you not, THIS STUFF IS FRIKKEN AMAZING.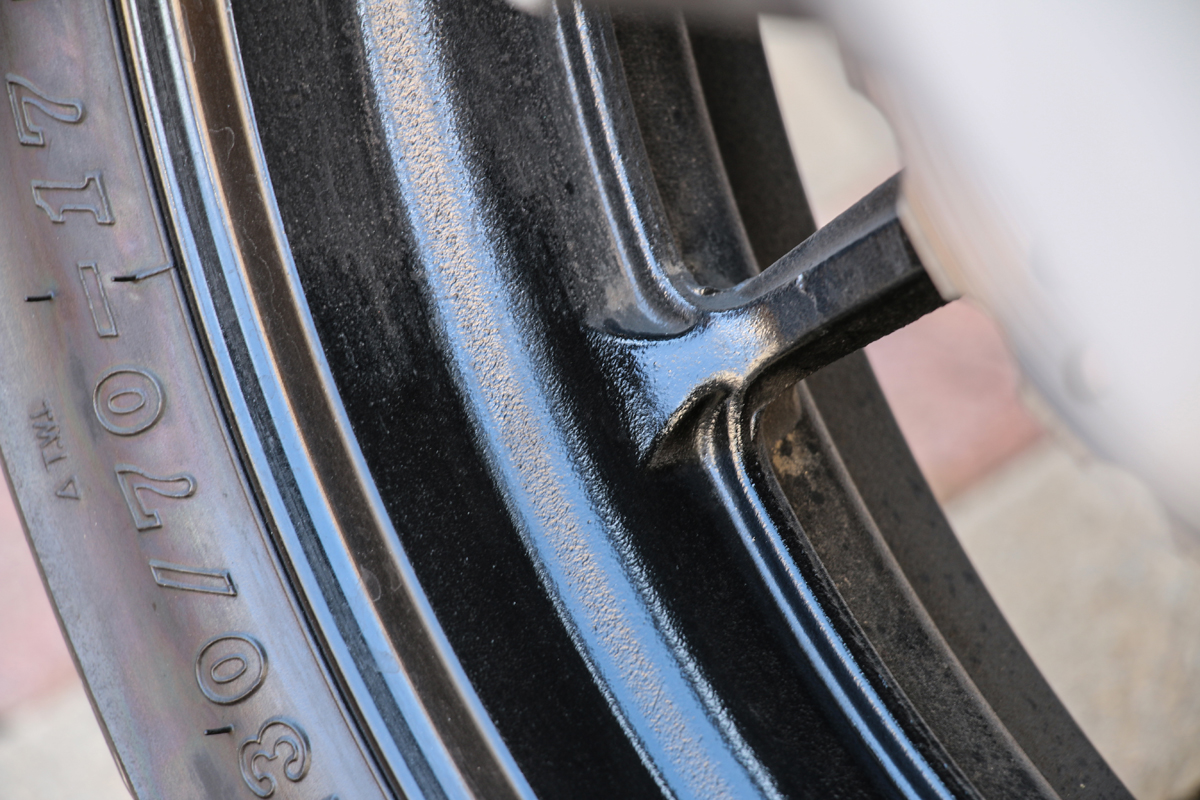 So what else can you use it for? Flip the list is long enough to choke a mule! I will give you some ideas but that will just get you going. When in doubt, try it. It will probably work. Adventure boots. Preserves the leather, cleans the plastic, removes crud and frees up sticky zips and clasps. Zips on all your jackets, bags, pannier locks and clasps. Everything gets cleaned, lubed and left with a water repellent, anti-rust film. Going to, or live at the coast? Go big with Multi-Spray. Your bike will keep looking like new despite the sea air.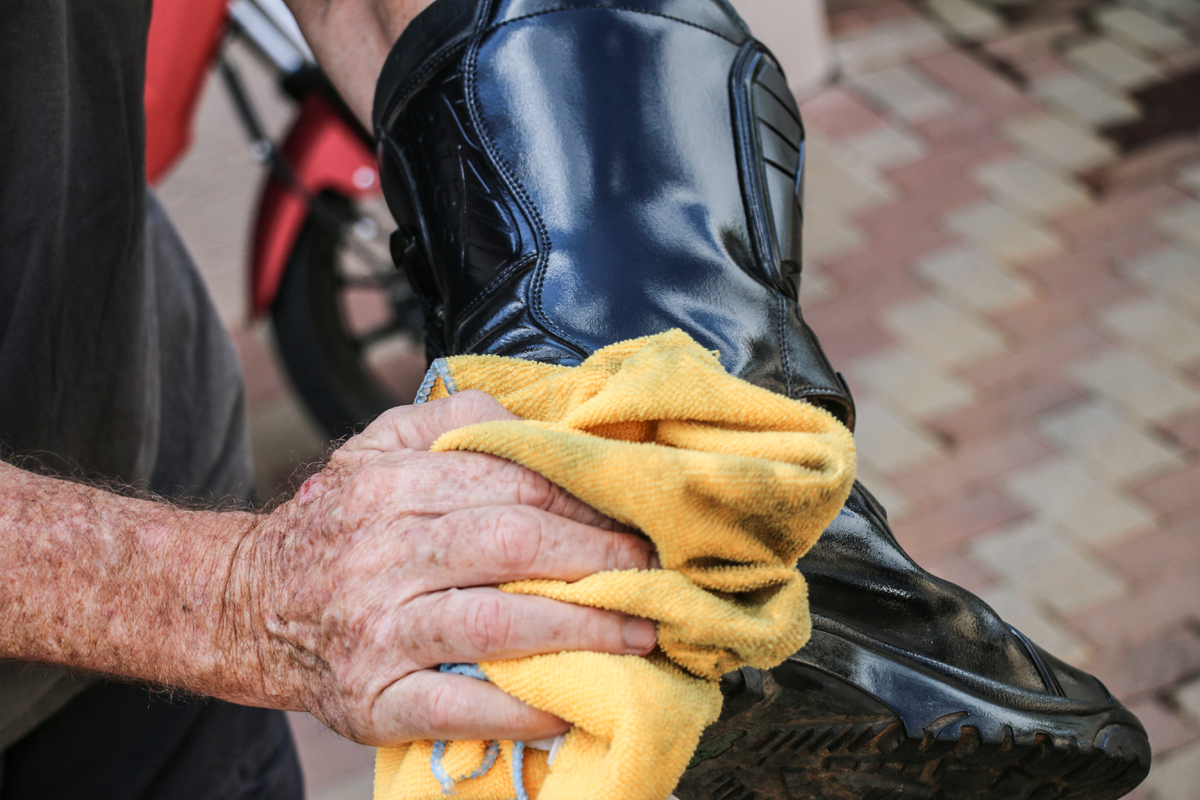 Riding your Adventure bike over the pans in Botswana? The salty dust gets in everywhere. If it gets wet you can almost watch your aluminium swingarm and engine cases corroding. No fear, LM 40 is here! Spray it on as a preventative measure. Do you get the picture? Trust me, your bike will thank you.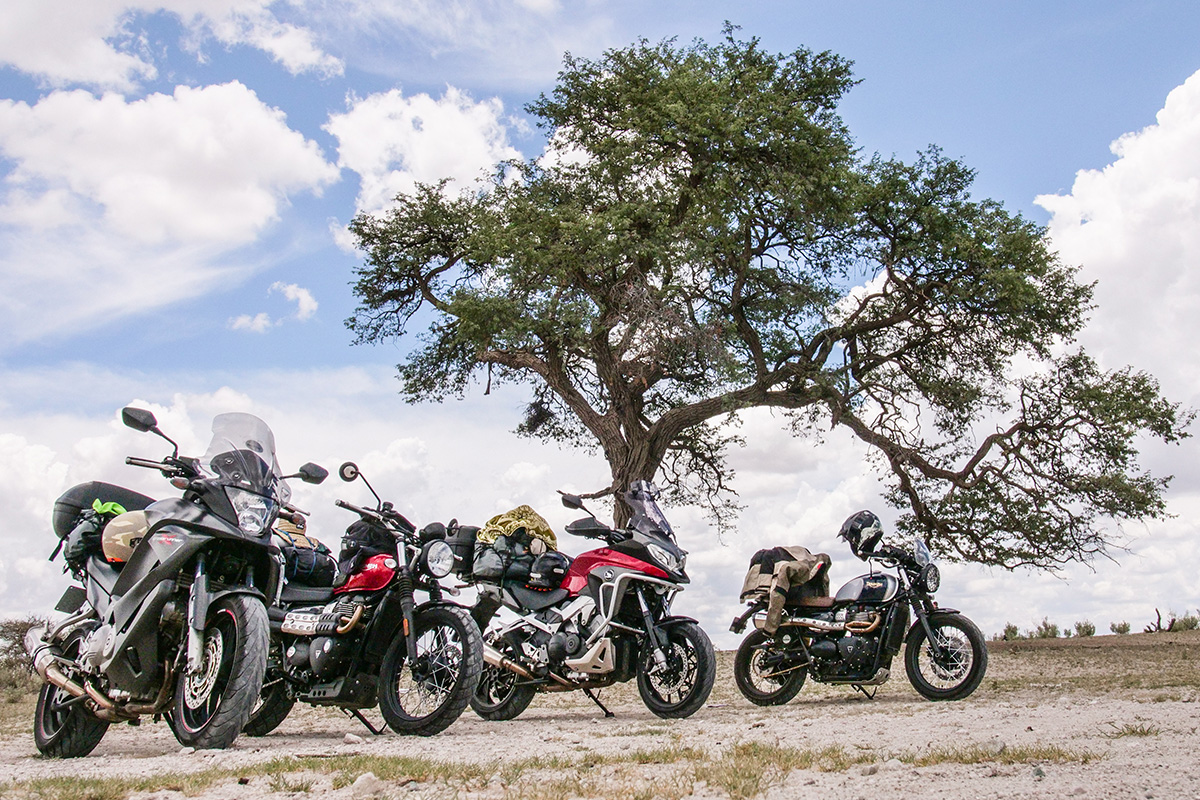 Now to score brownie points with your gardener and your wife. Spray the mower undersides and voila, the grass no longer clogs up. The blades don't rust and squeaks are banished. Pruning shears, scissors, pliers, hinges of all types. Kitchen cupboards or doors, can openers, cables, door locks, electric shavers blades. The lot.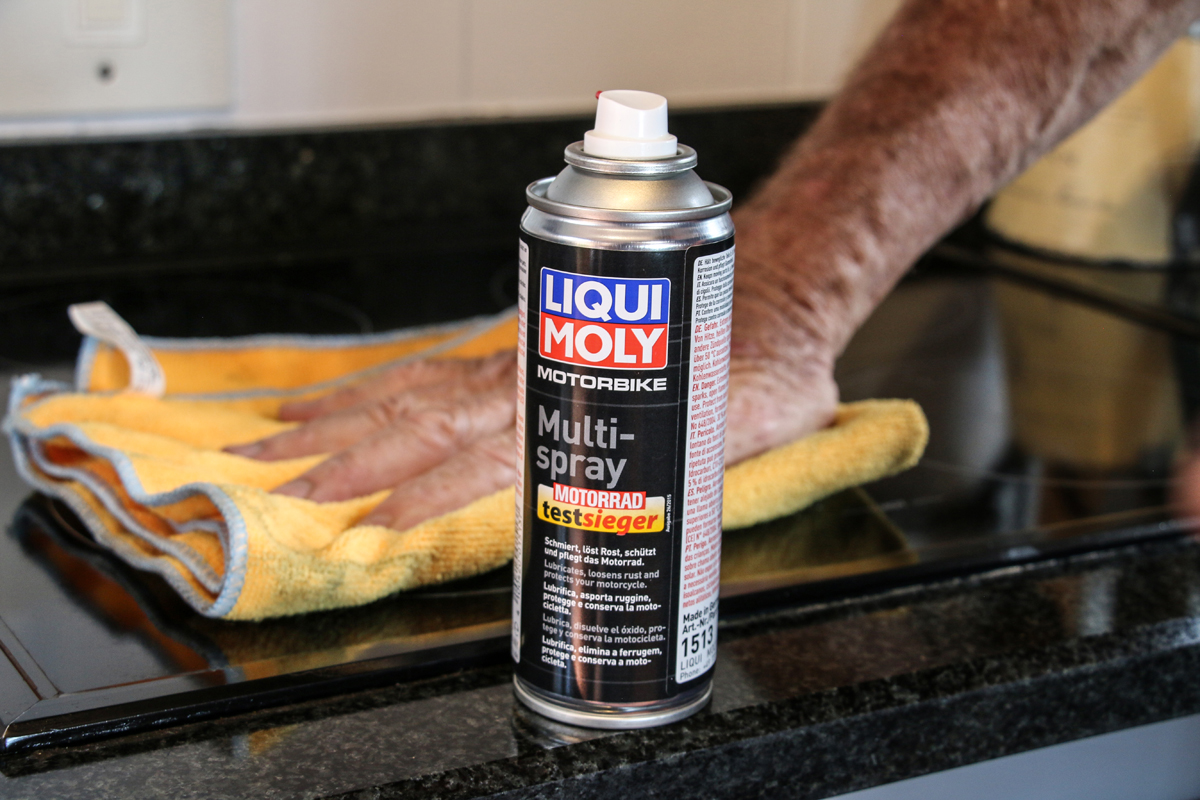 If it needs to be cleaned or lubed then this is your spray. You're laminated wooden floors noisy? no problem spray all the joins. Sorted. Do yourself a favour, spray and wipe all your electrical plugs and sockets. No more wrestling to get plugs in or out. Sounds like a TV add, but really, there is more!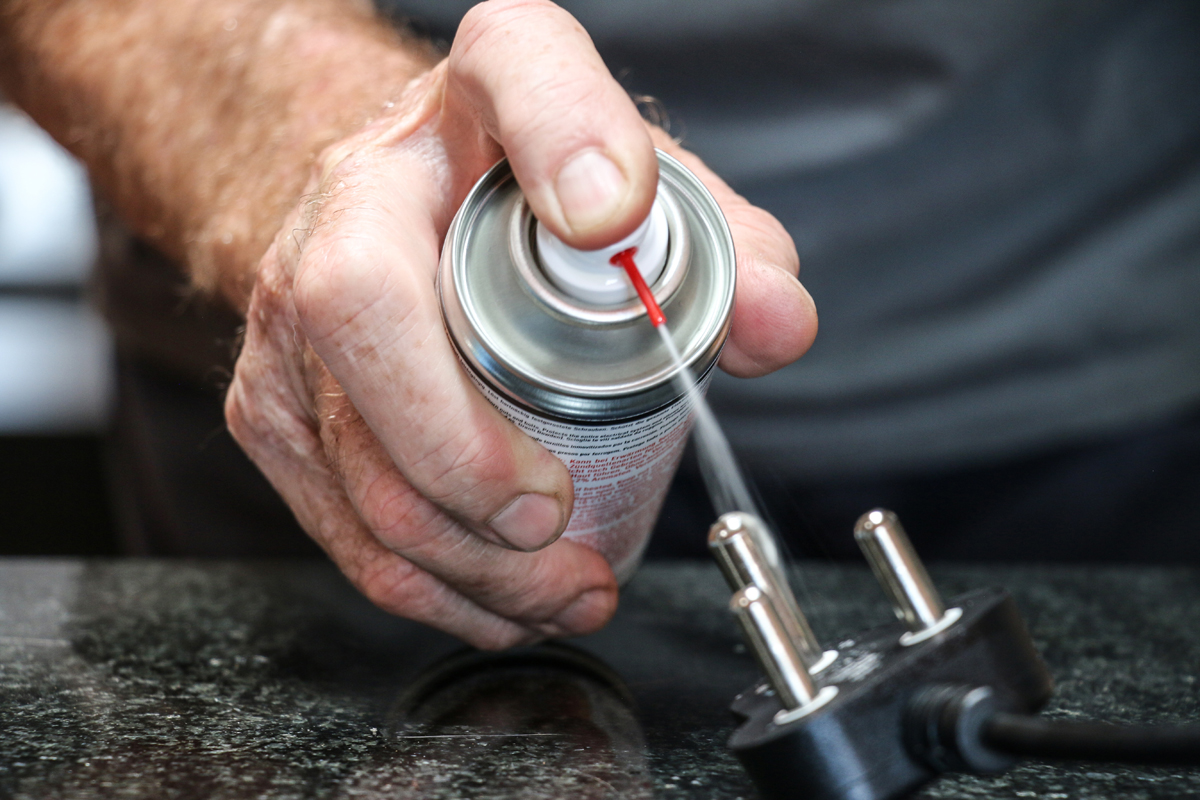 Cleaning. It cleans damn near anything. Ink, permanent marker (not any more), lipstick, wax on carpets or cloths, mildew and hard water stains, tomato sauce, leather chairs, bubblegum in hair or on the sole of your shoe, spattered cooking oil on glass stovetops or floor tiles, toilets, kids bicycles, rollerblades and it even stops lego pieces getting too sticky. If your old vinyl records are skipping just give them a polish and Freddie Mercury's stutter is instantly cured.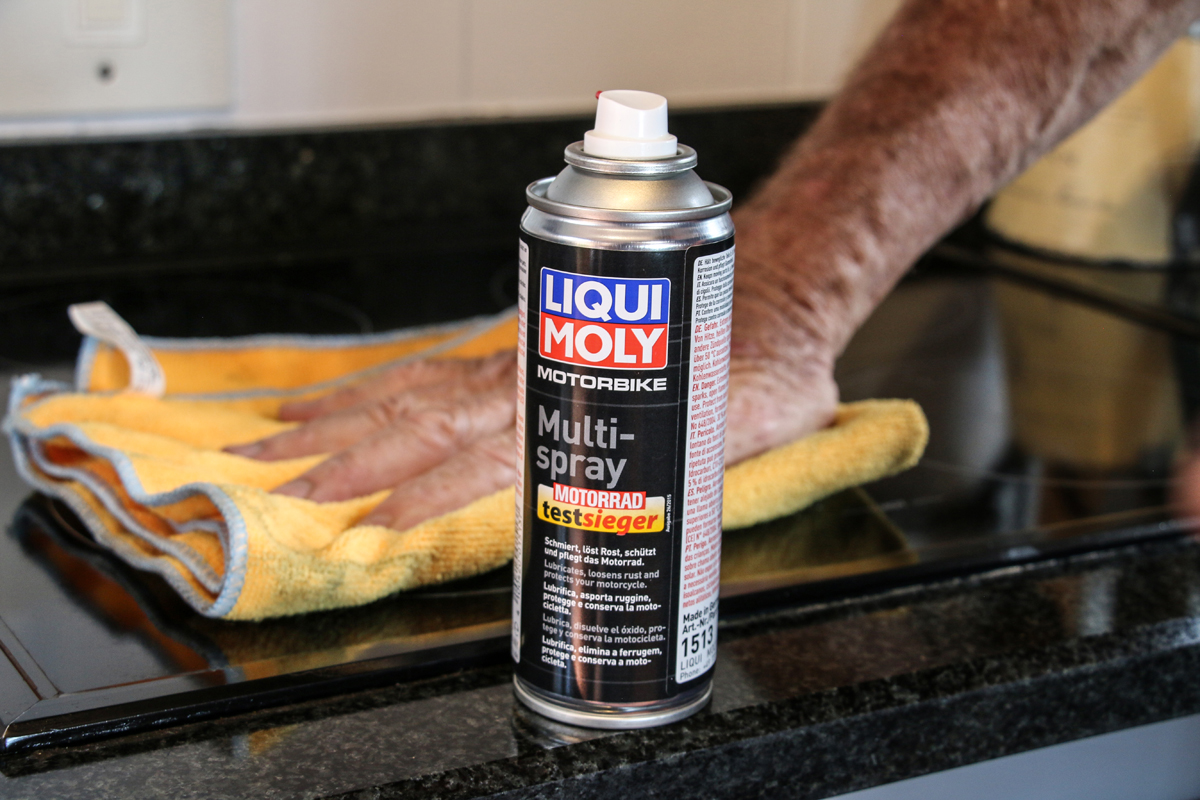 There are even some obscure uses. Spray your fridge interior after a defrost and it resists frosting up again. Similarly, your cars windscreen in the winter if it is parked outside. If you have pigeons roosting somewhere and creating a mess, just spray the roosting area liberally. Turns out they are offended by the smell or something. Off they go. Potplants plagued by snails? Wipe the sides with LM 40 and no more snails. Flies don't dig it either, so polish up your sun-faded outside chairs and restore their lustre. Chances are the flies will head for greener pastures too. Incredible. If a wooden mop handle is getting splintery, give it a blast, let it stand a mo then rub it up. Sorted. Watermarks on wooden surfaces, resulting from missing the coaster with your beer glass, disappear like magic.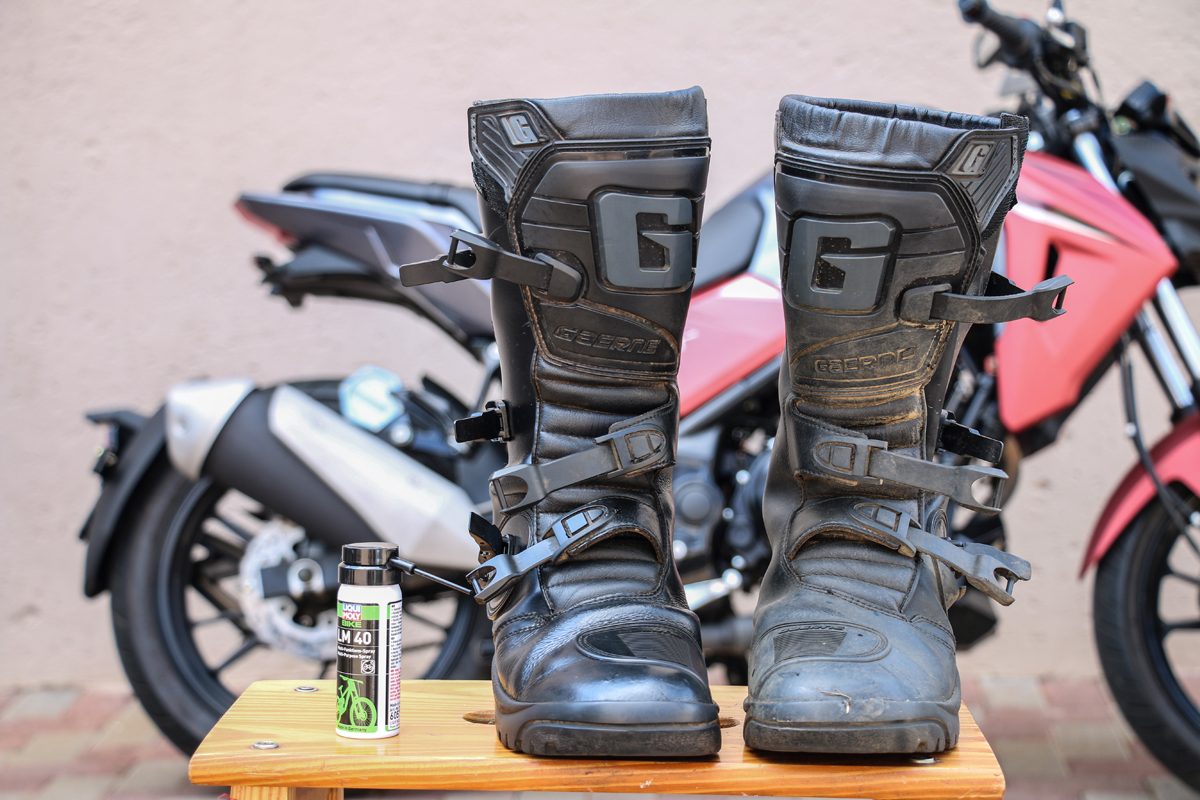 The fact is, if we impress our partner with all the party tricks that LM 40/Multi Spray is capable of, it scores us huge favour. Happy wife and all that. Seriously though, you simply have to have a couple of cans handy. If you keep a can in your garage your lady will pillage it, so get her a stash of her own.
In typical thoughtful and fiendishly clever Liqui Moly fashion, there are pocket-size cans available, which can be filled via the nozzle from a big can. How cool is that? No need to lug a huge can along on your trips.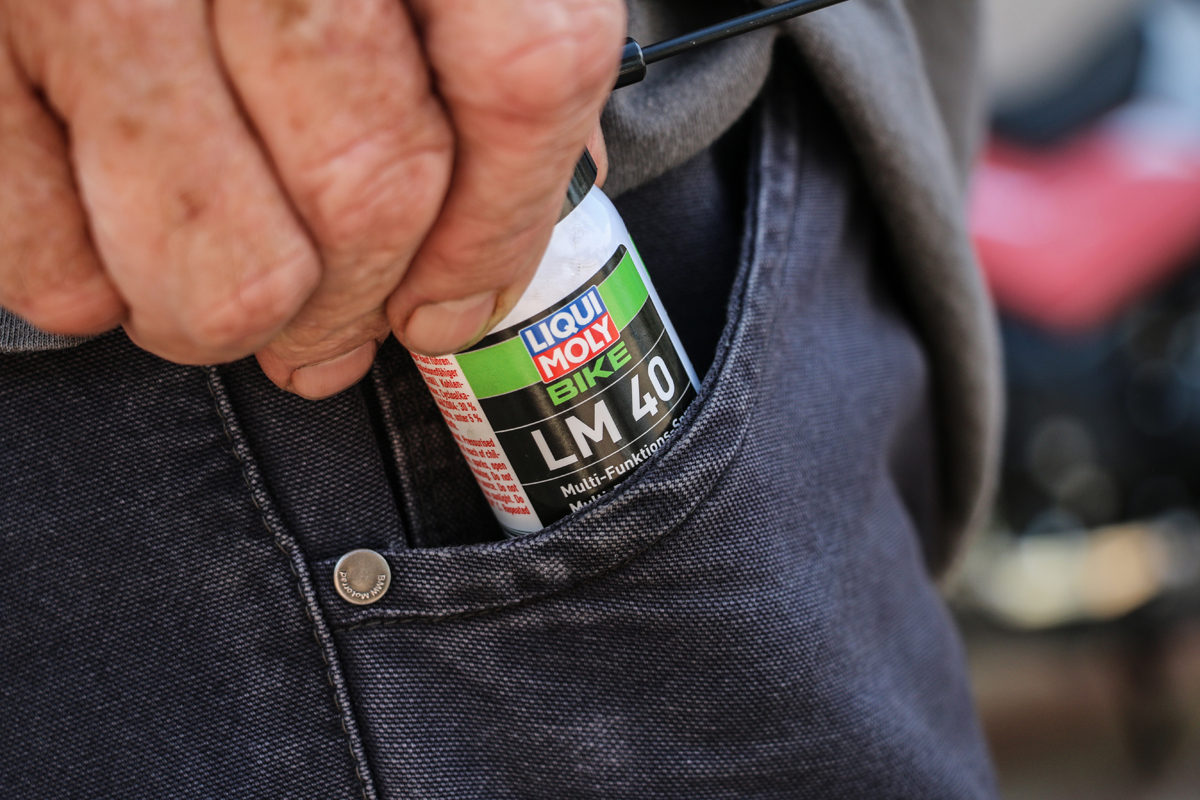 Guys and girls, I know it is a little weird for me to wax so lyrical about a can of kit, but do me a favour. Buy yourself a can. Mail order straight from Liqui Moly for absolute convenience. This spray will do everything that I have claimed, and one more thing to boot. It will blow you away too.
Liqui Moly Multi-Spray
For more information on the product used in this article, click on the link below…