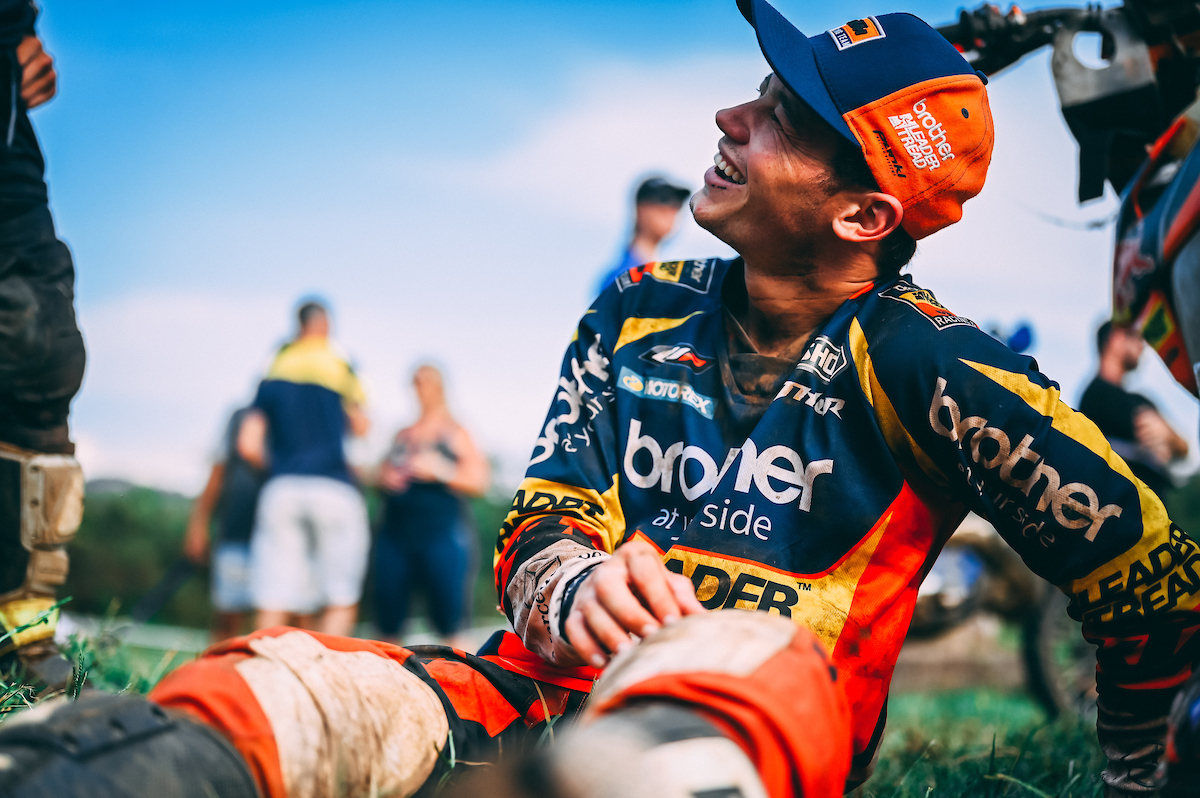 The battle horn blew for the start of the National Enduro Championship in Hartbeespoort, North West, last weekend. In field of highly ranked riders both locally and internationally, Brother Leader Tread KTM set a blistering pace.
Taking centre stage was the eye-catching performance of Bradley Cox, who stormed to victory in the E1 Class and third place overall – the best overall National Enduro result he's achieved. Cox described the track as demanding not only because of the rough terrain, but the speed and intensity that each lap required.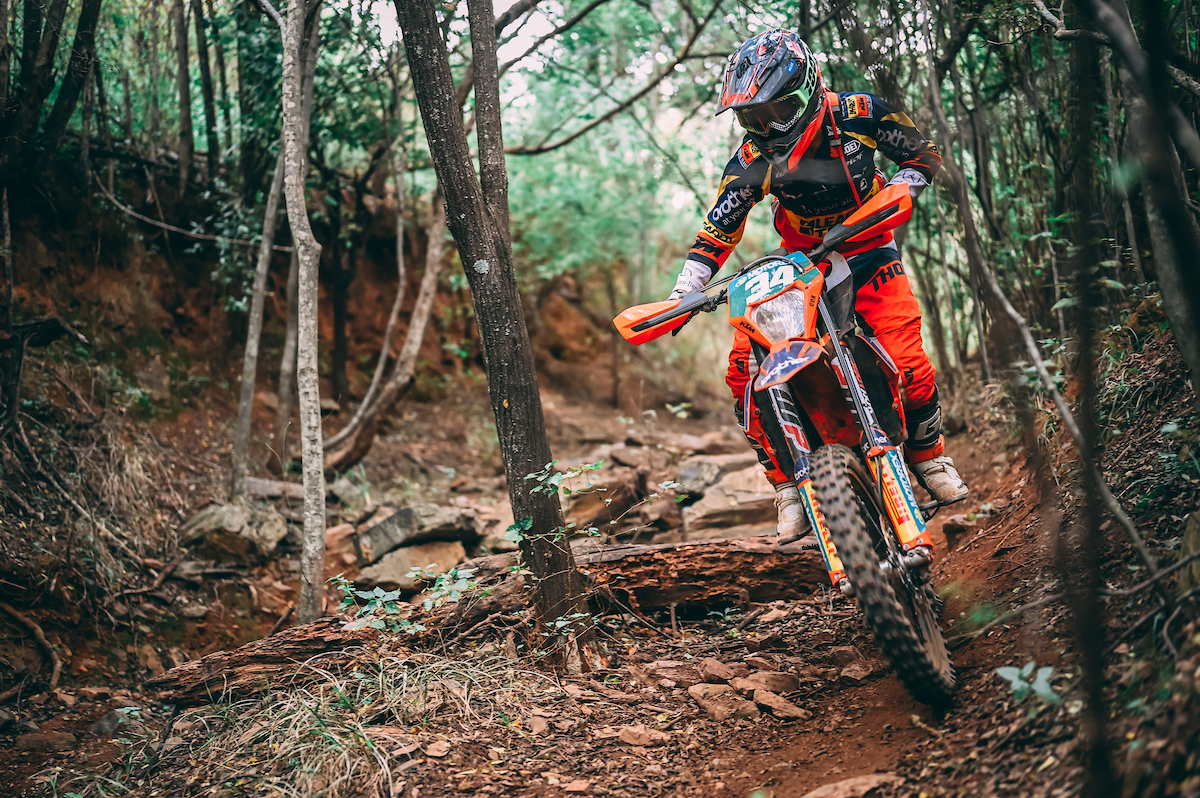 He commented, "The main goal is obviously to win the E1 Championship, but to have ranked so highly in such an intense race with guys like Wade Young and Travis Teasdale was really cool. I just kept my focus on ticking off each lap and holding my pace upfront on my KTM 250 EXC-F."
Adding to the excitement was the long-awaited return of Brother Leader Tread KTM teammate Kirsten Landman. Having come off a year on the side-line due to a shoulder injury, the rider used the event as an opportunity to gauge her fitness levels and technical skills.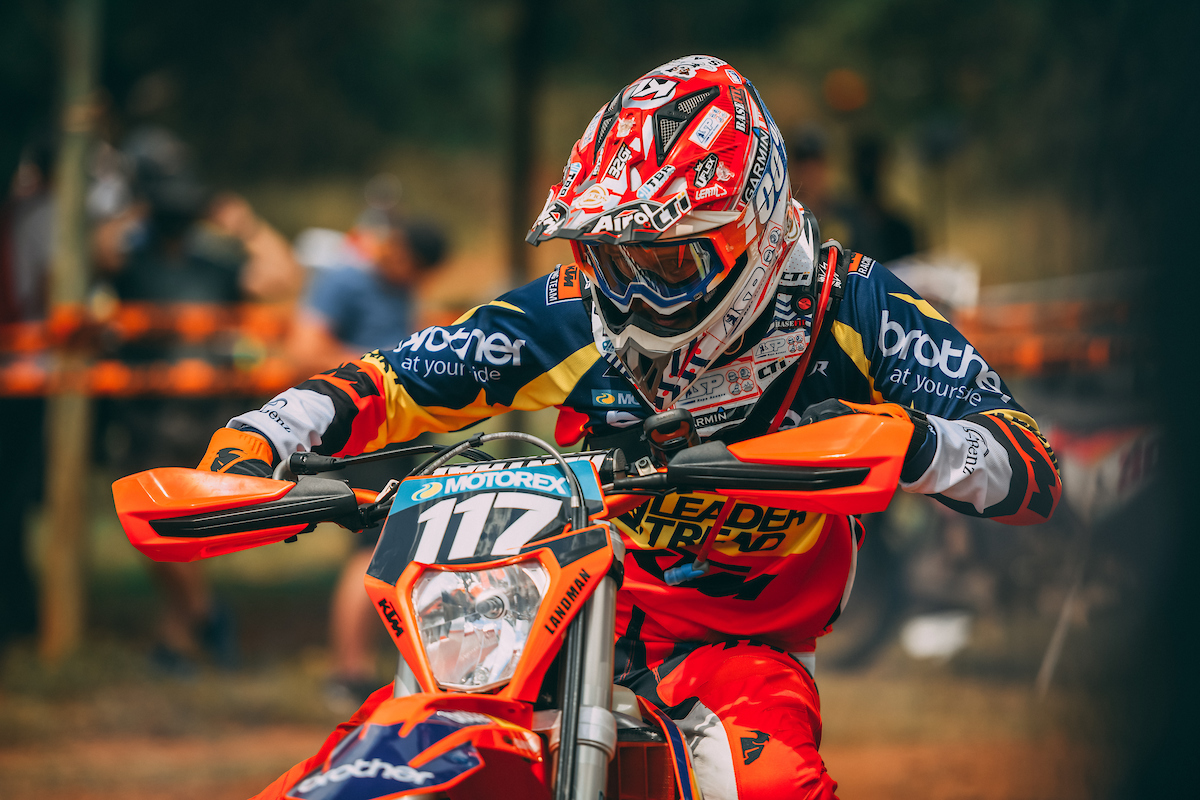 "It was a tough start to the season, to say the least! I had no idea how my body would react to that kind of pace. My first four laps were great, my pace was consistent and not far off the leading riders. By lap five, however, I felt like my body just went into shock. I couldn't take any liquids in and started to cramp from dehydration – I had no choice but to call it a day," explained Landman.
With a strong determination to complete the next event, she added, "My main focus is to work on my conditioning for this kind of intensity and duration on the bike. I've had very few DNF races in my career – it's not something I take lightly. It was obviously a disappointment, but I'm actually really positive. I know where I need to be and I'm very motivated to narrow the gap that the front guys have on me."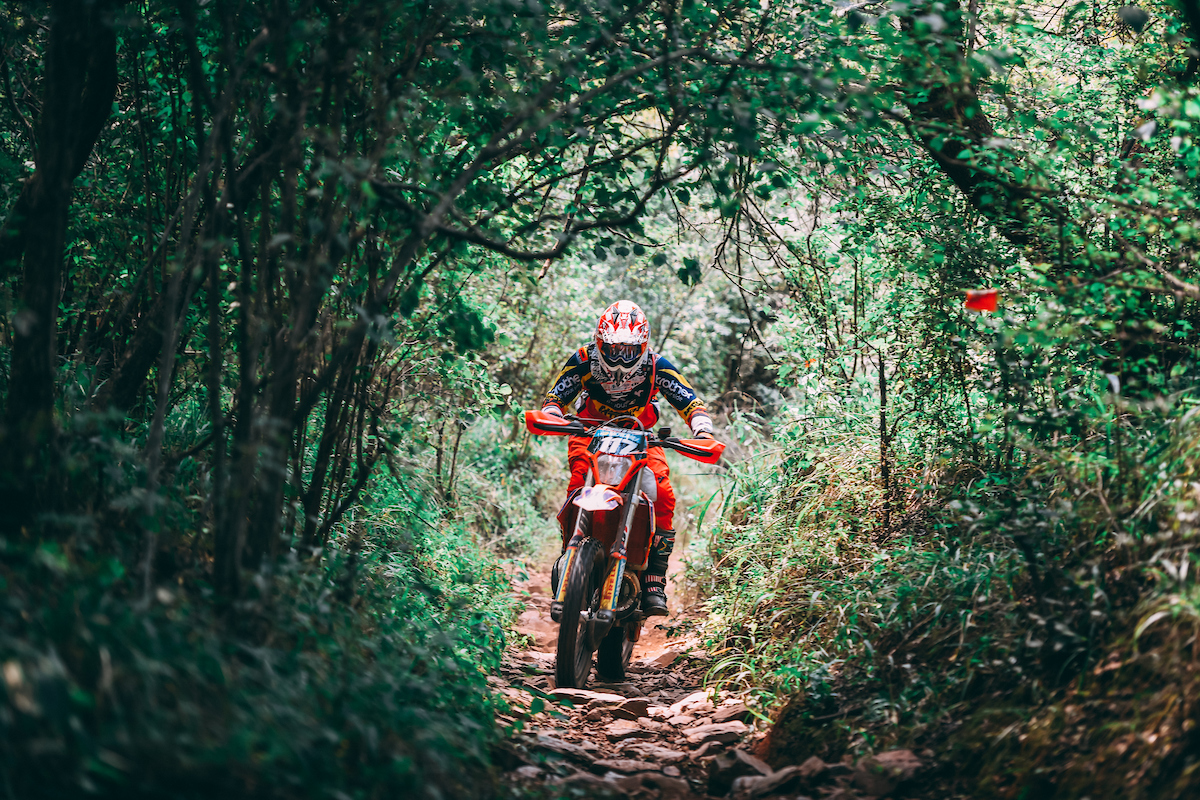 Rounding out the team was Charan Moore, who made his E2 Class debut in the National Enduro Championship. Having committed to the full championship this season, Moore used the event as an opportunity to see where he stacked up against the rest of the field. Despite a 15-minute penalty for not stamping his card correctly, Moore pulled off 6th place in the E2 Class and 11th overall.
"The pace was so intense! It was so good to race against some of the best riders South Africa has to offer – I now know what to expect going forward. My goal is to get into the top five overall and step onto that podium in the E2 Class," said Moore.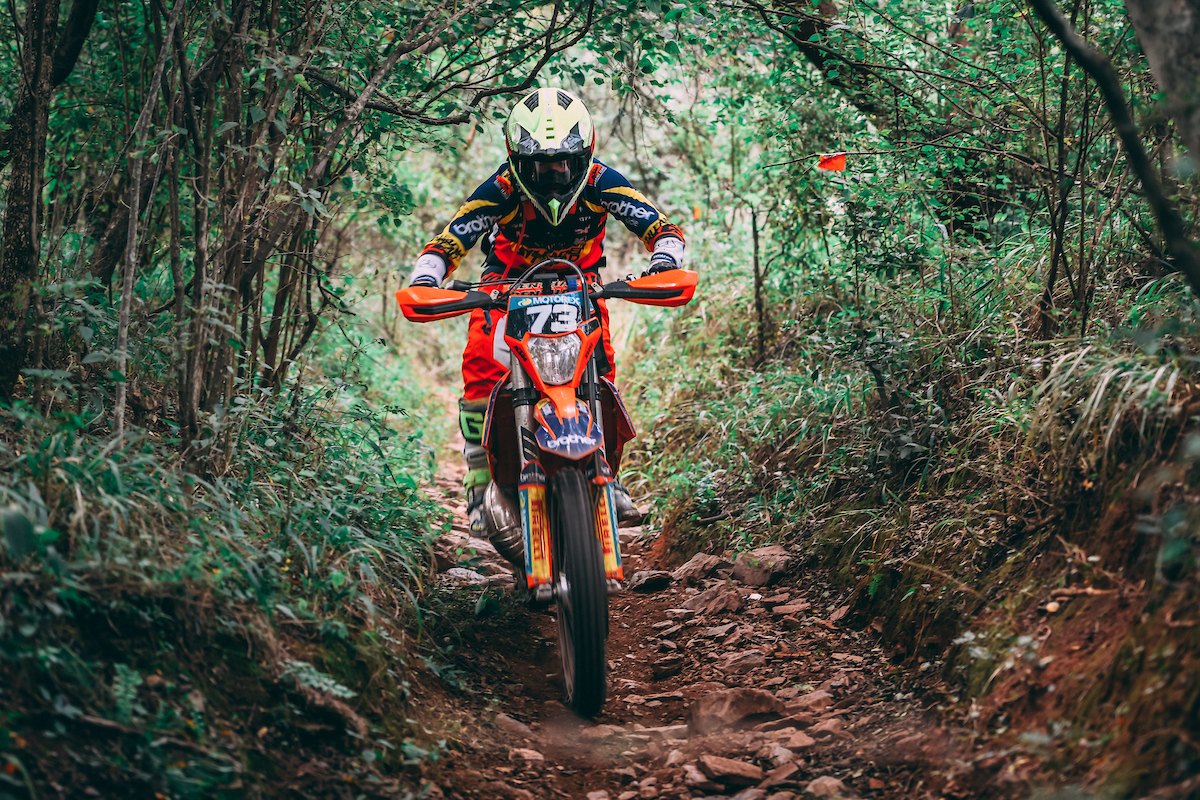 The team will now move full steam ahead as the next race on the calendar swiftly approaches. This weekend marks the second round of the National Cross Country Championship which is set to take place in Modimolle, Limpopo. Undaunted by a back-to-back weekend of racing, both Cox and Moore will once again be flying the flag for Brother Leader Tread KTM.
Moore, who will certainly be out for redemption after facing multiple setbacks in the opening round, explained: "After the race this weekend I'm feeling really confident. My fitness is there, and my head space is where it needs to be. I think the kind of terrain we're going to face will open up the victory to anybody. My goal is to just start and finish strong without worrying about what the competition is doing. It's going to be a reset for me after a really challenging first round."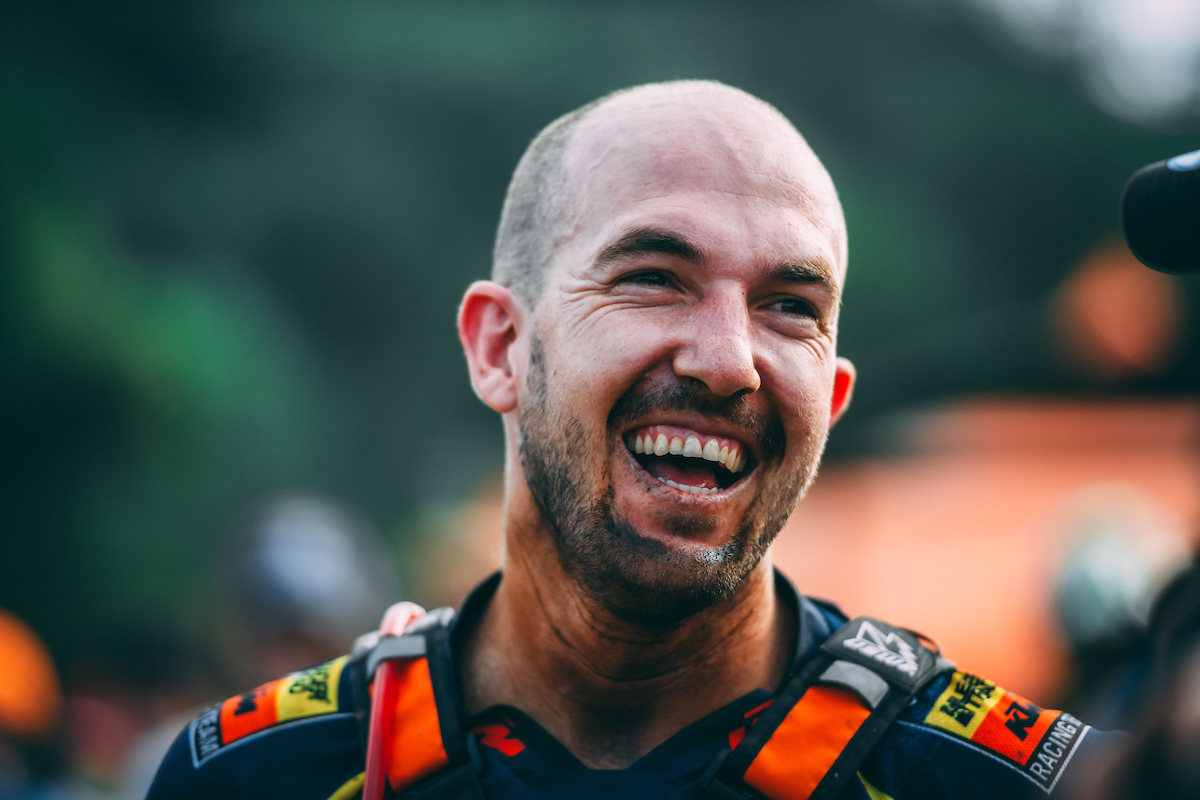 Cox will look to continue his winning momentum in the OR2 Class and ultimately chase down the prospect of snatching up both the National Cross Country and National Enduro Championship this season. Having grown well-accustomed to racing across multiple disciplines, Cox commented, "I've had four years of racing in multiple disciplines, so I feel ready to get back out there. I'm going in with the same mindset as last weekend – get upfront from the get-go!"
Adding to the orange squad this weekend is Jarryd Coetzee, who will join Moore in the OR1 Class. Having only narrowly missed the podium in his debut OR1 race this season, Coetzee will be more determined than ever to take his place as a frontrunner in the prestigious class.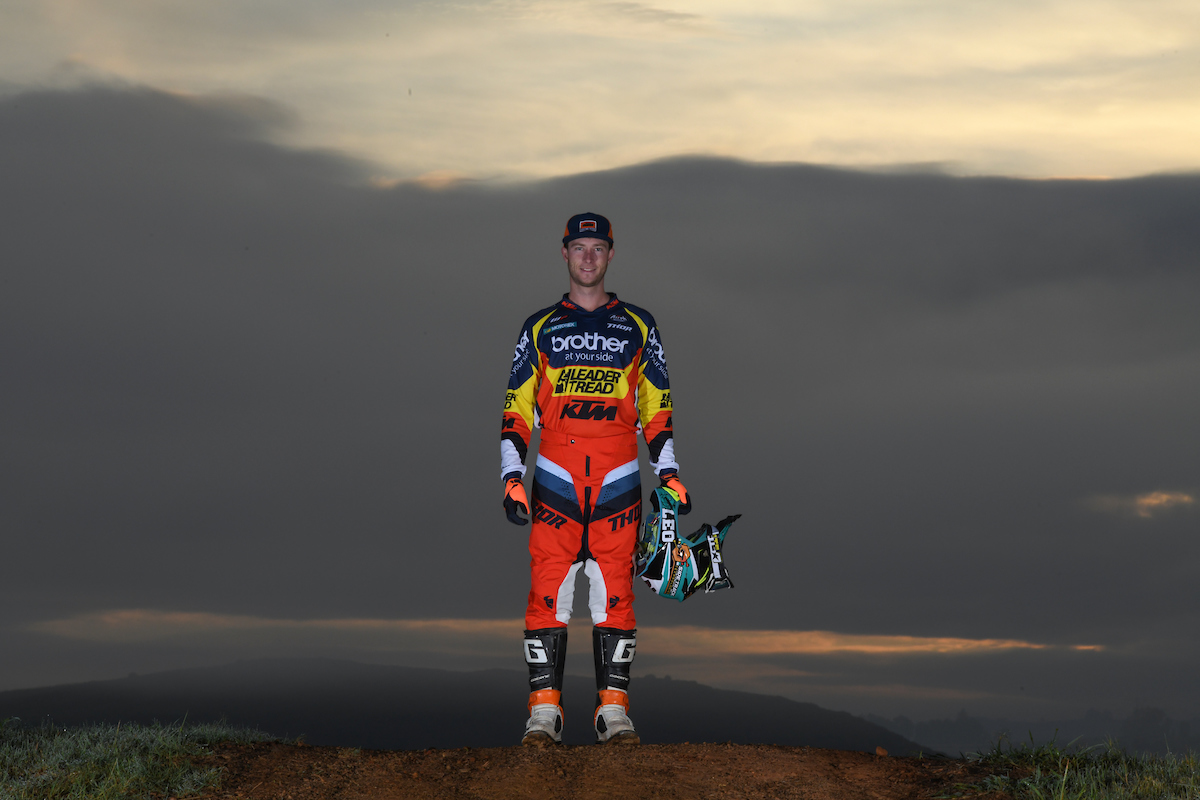 "I am very excited about heading up North again for a national. I'm hoping that we have some sandy terrain to contend with which will he right up my alley. I have been spending time with Mark from PlushRides and making improvements on my set up, and I'm looking forward to getting out there this weekend and putting myself and my KTM 450 XC-F to the test against the best in the country!" said an excited Coetzee.