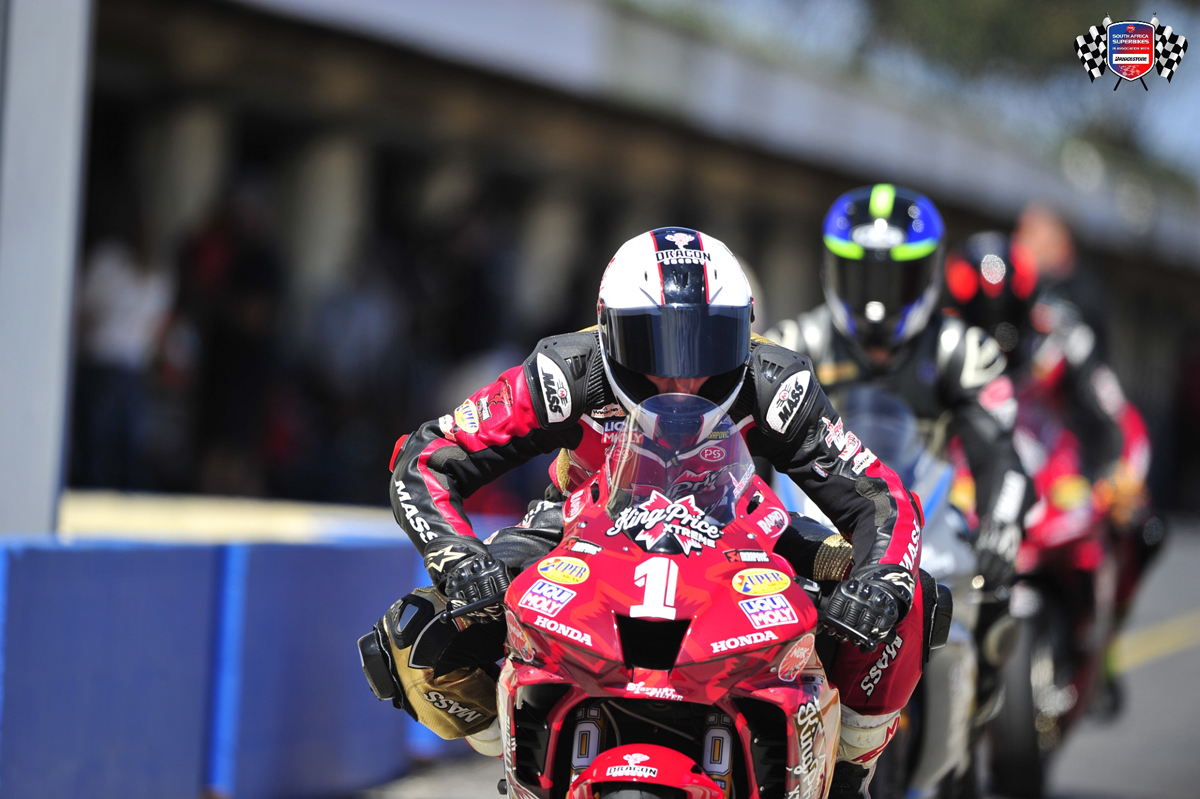 All eyes were on the team as they rolled out their brand-new Honda CBR-RR bikes for the first session. Other riders lined the pit wall to see and hear the new bikes fly past the pitlane, screaming at 15,800rpm.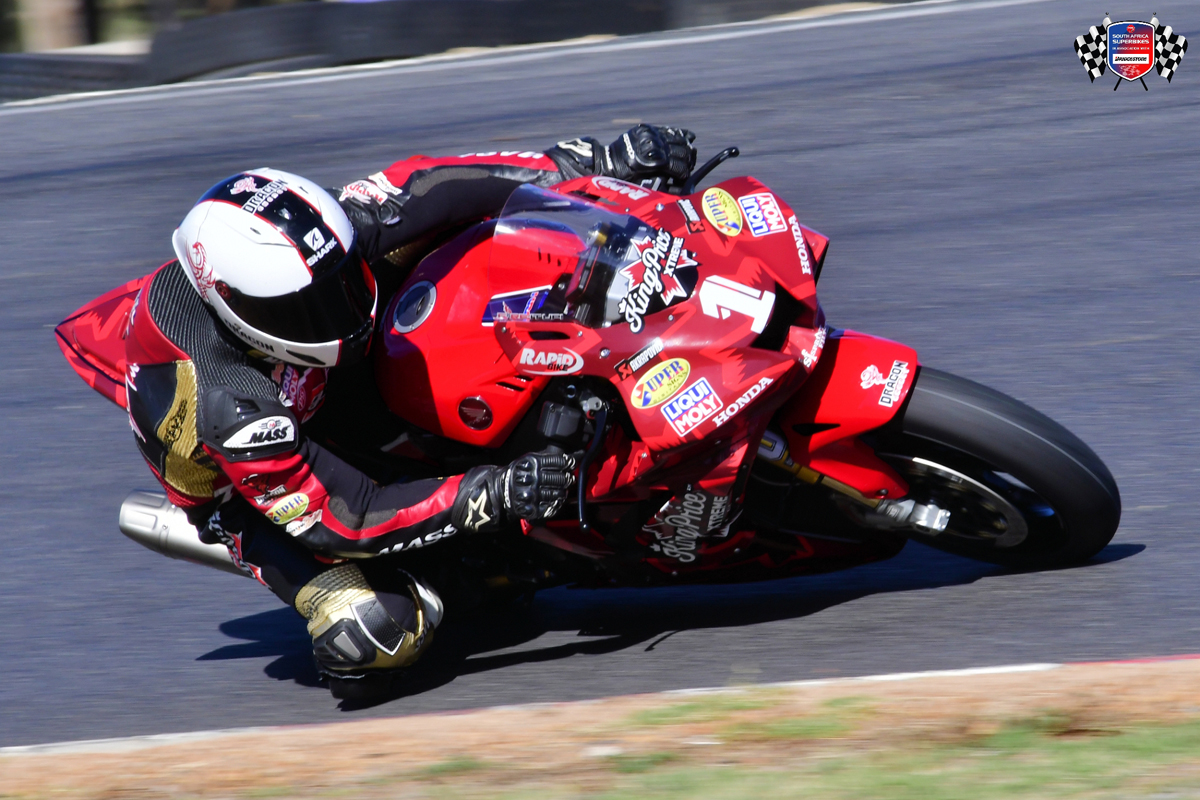 Despite the raw straight-line speed, both Sfiso Themba and reigning champion Clint Seller knew they had their work cut out for them over the bumpy Killarney track. With limited testing time, the bikes still seem to be in the development stage for both riders.
Clint managed to put the new Honda on P2 in qualifying on Friday, but made significant progress in each session. The King Price xtreme team fell more and more in love with their new bikes as each session went by.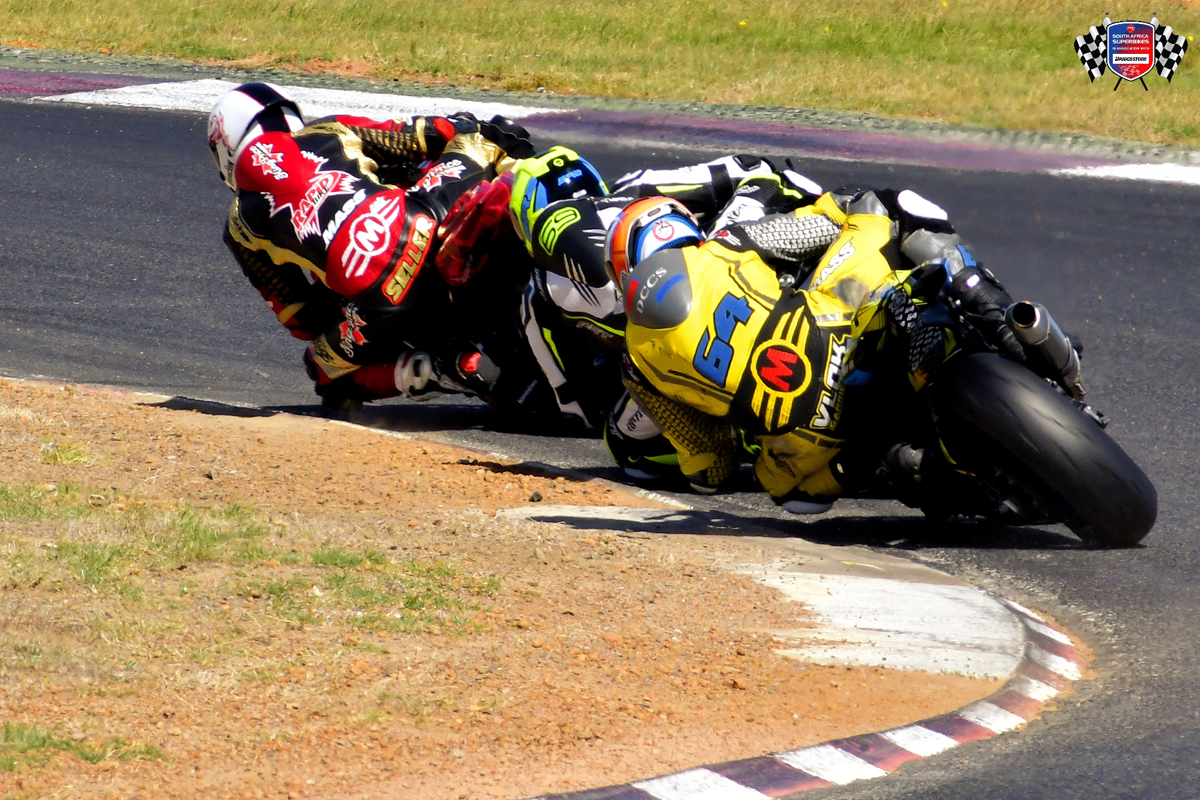 Unfortunately, Sfiso made a slip-up in the first qualifying session and crashed in turn 1. While Sfiso was okay, the same couldn't be said of his bike. Sadly, this left him on the sidelines for the remainder of the weekend.
Race 1 saw Clint jump straight into P1, leading the first 2 laps. However, with a few set-up items still to be ironed out, Clint had to settle for P2 with ideas on how to make the set-up better for race 2 (which is exactly what the King Price xtreme Honda team did).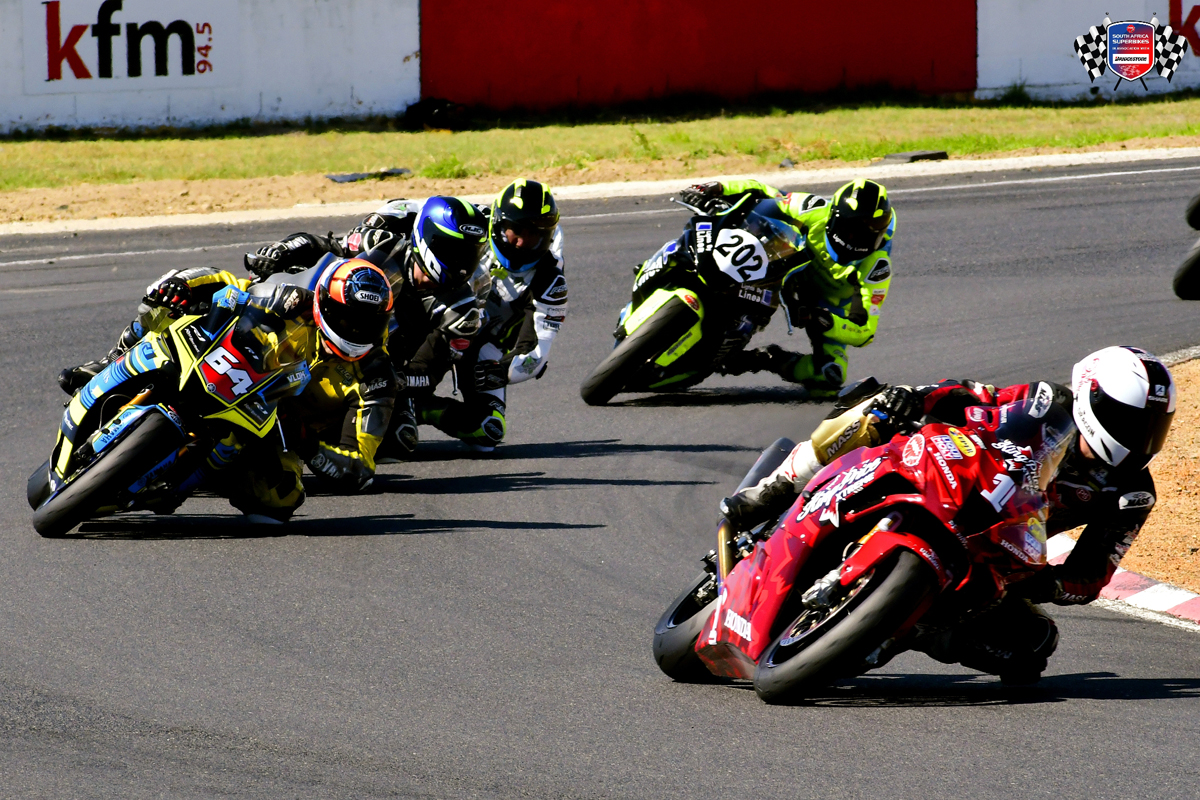 After that, Clint had to take it easy on the 2 warm-up laps. He spent a lap or 2 behind race leader David McFadden, easing into the new set-up on his Honda. This made a huge difference to the race and Clint was able to go 0.8 of a second faster than he had all weekend.
Although this still led to a P2 race result, the team was all smiles in the post-race pit. The new Honda is starting to show its teeth and the team can't wait to get it back on the track for the second round of the championship.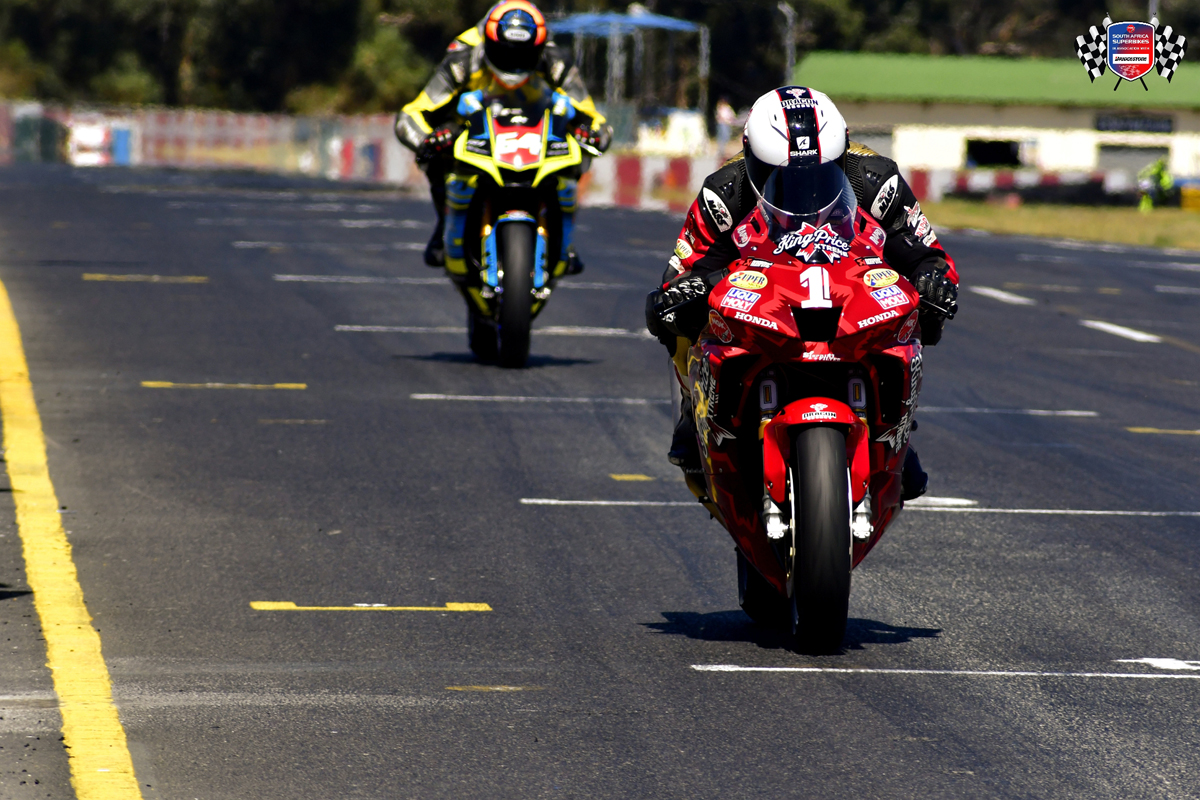 Short Circuit Series 
Leungo Gaorekwe / 93: "This weekend was another fantastic 1 for me on my King Price xtreme KTM. I qualified on pole and won all 3 heats, taking full points in the championship. A huge thank you to my team for preparing the perfect bike for me.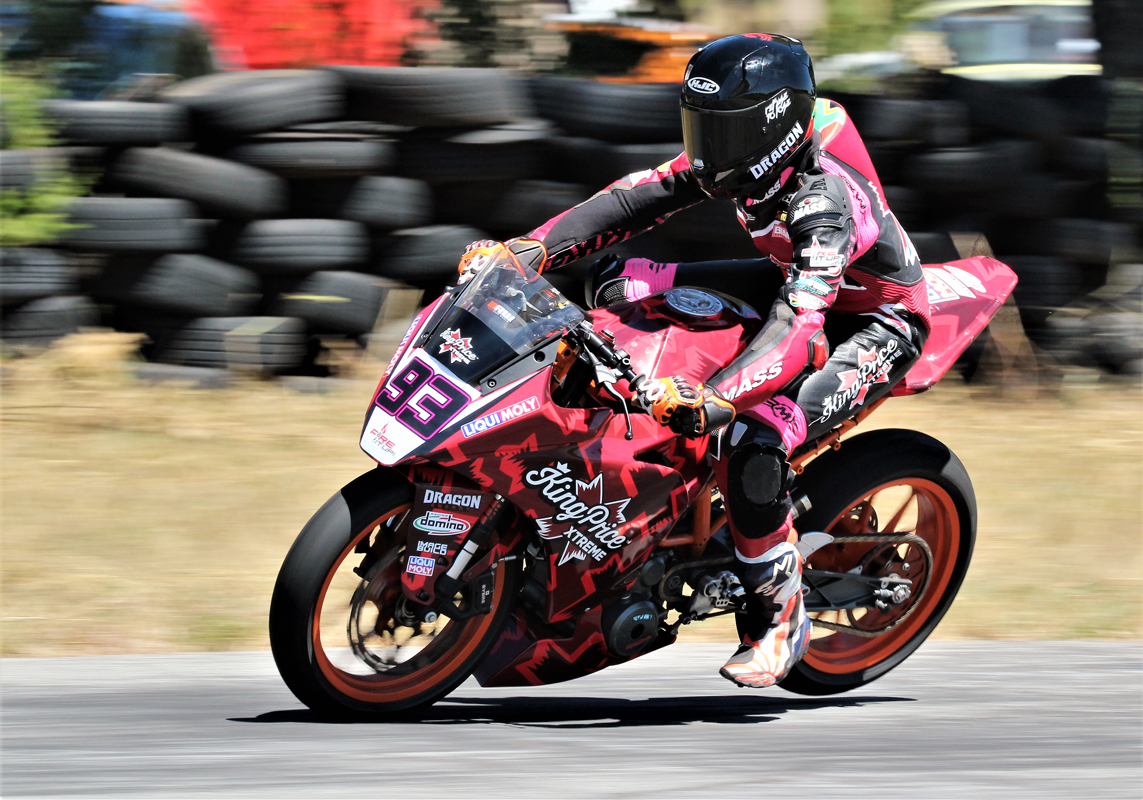 "All the hard work we put in at our tests and training is really paying off, especially with my suspension. We continue to work hard in preparation for the next event and hope to continue the winning streak."
NSF100 Class
Cayden Robert / 22: "The weekend didn't go as expected for me… After putting in some very fast lap times during my practice session on Friday, I was confident that I would be able to fight for a win on my Honda NSF100 even though I was still nursing a broken thumb.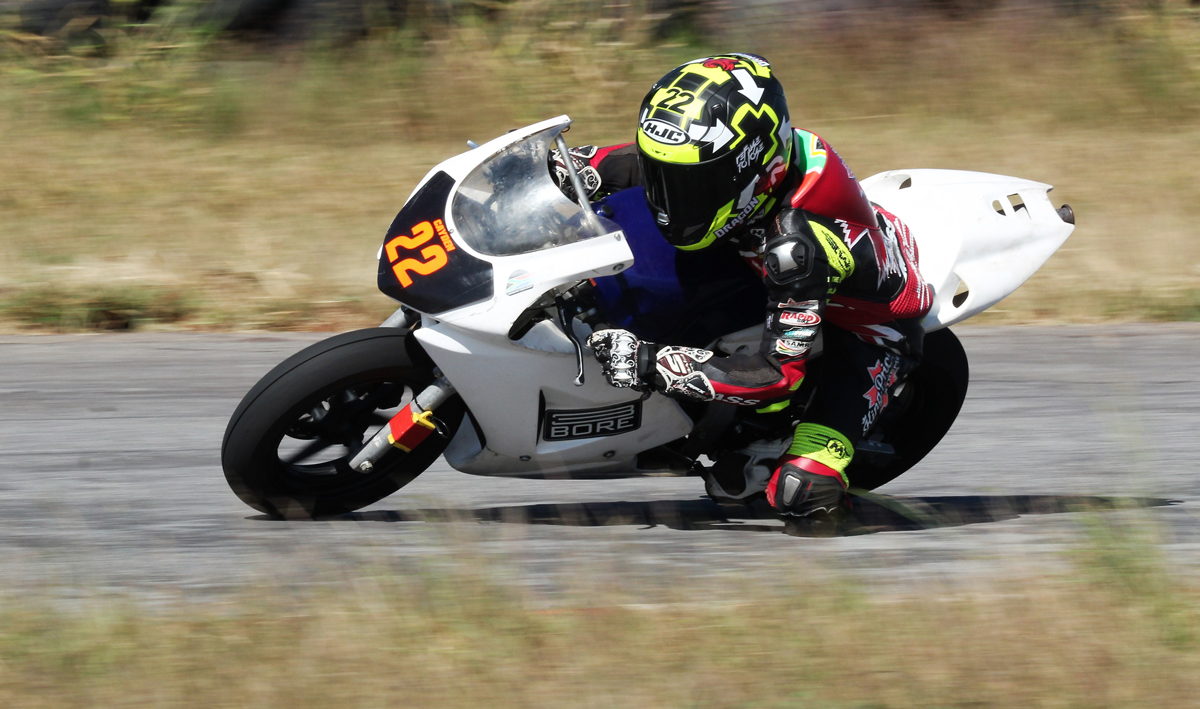 The timing system unfortunately wasn't functioning when I went out in qualifying, so the organisers decided to use the championship standings to set grid positions for race 1. This put me in second place as I was second in the championship.
After a great start, I slotted into second place but unfortunately crashed during race 1 as I tried to attack for the lead. This unfortunately put me at the back of the grid for race 2. I had a brilliant start and managed to fight my way into fourth place after 2 laps.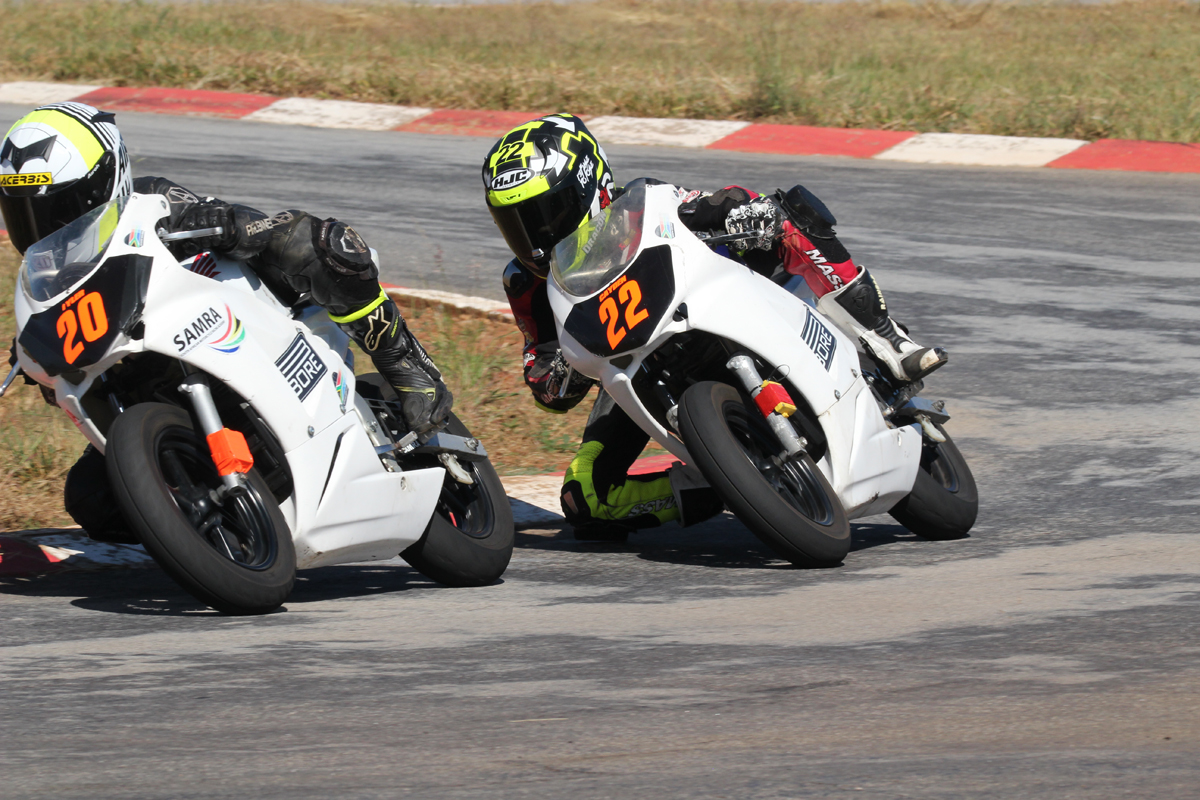 I was too eager to get to the front and slipped up going into turn 4 and lost the front. I then got the bike going and rejoined the race 1 lap down. I pushed as hard as I could, making many passes and managed ninth place for race 2.
"Starting from ninth in race 3, I gave it my all and managed to finish second after a huge battle to get there. Even though my results weren't great this weekend, the team and I learned a lot and we'll work hard to come back stronger the next round."
Huge thanks go out to all the sponsors:
King Price xtreme, Honda SA, Dragon Energy, Liqui Moly, Fire It Up, RACE SA, Rapid Bike SA, Super Signs, ImageBuild and PS Branded. You make all of this possible.