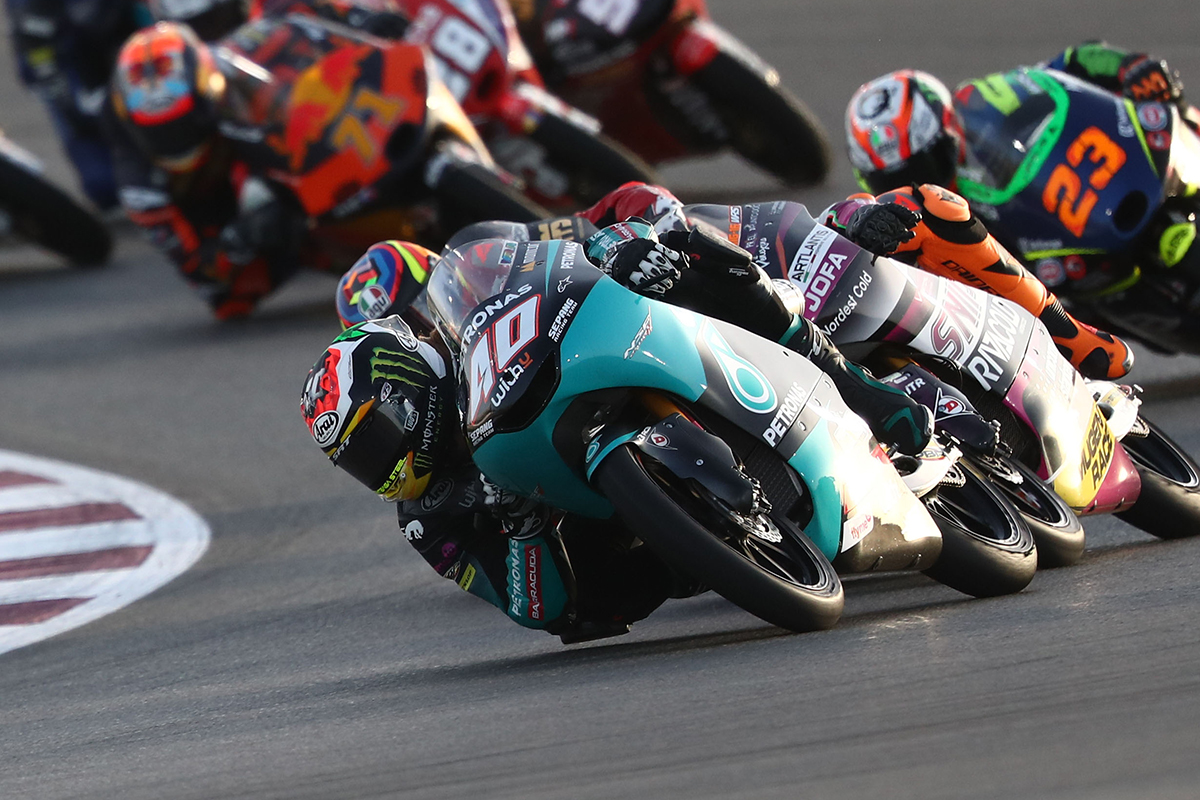 It's safe to say MotoGP has returned with an almighty bang this season, and long may we continue to witness some of the closest motorcycle racing, if not the closest racing in general on the planet. With the opening race already being just as unpredictable as many were last season and with the Tissot GP being a doubleheader, this race weekend was set to excite.
Darryn Binder
Last weekend's pole setter Darryn Binder, had a challenging qualifying session as track conditions took a turn for the worst. With a sandy track and high winds, Darryn pushed hard on his final laps to clinch 7th at the chequered flag. Due to Pedro Acosta's (Red Bull KTM Ajo) irresponsible riding during Friday's FP2 session, Darryn got bumped up into 6th for Sunday's race and Pedro was looking at a pitlane start.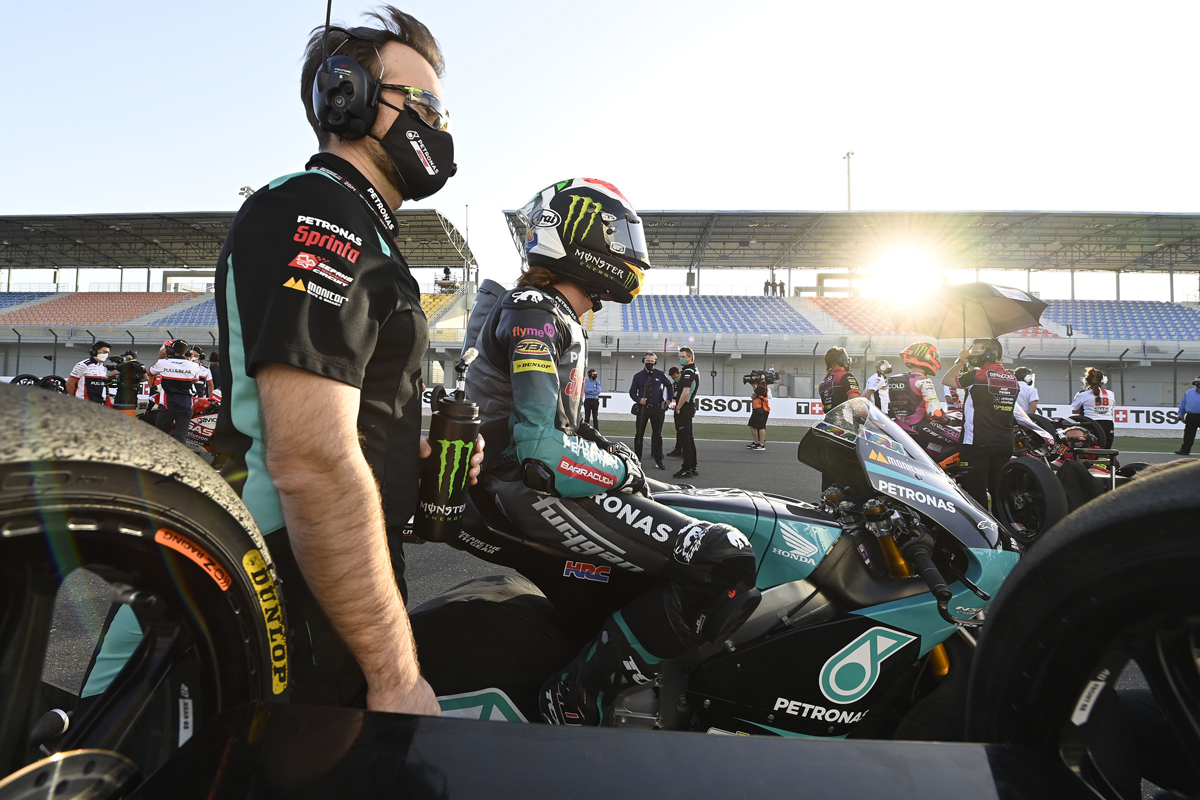 A second sunset for the second time in seven days at Losail, saw the lining up of 21 riders on the grid, as 7 riders start from the pitlane. It was déjà vu off the line, as Darryn blitzed the start and took the lead on the opening lap. With dogfights between the riders and positions changing lap for lap, due to the slipstream effect, Darryn stayed upfront with the leading pack, constantly challenging for the lead.
After leading across the line, our fellow South African was squeezed out at turn 1 as he and teammate John McPhee got a bit close for comfort. Darryn suddenly found himself down in 13th, with Jeremy Alcoba (Indonesian Racing Gresini Moto3) now the new race leader. More drama unfolded after Alcoba tagged the back of Darryn and left McPhee with nowhere to go, the latter got a face full of Honda and both were out of the race.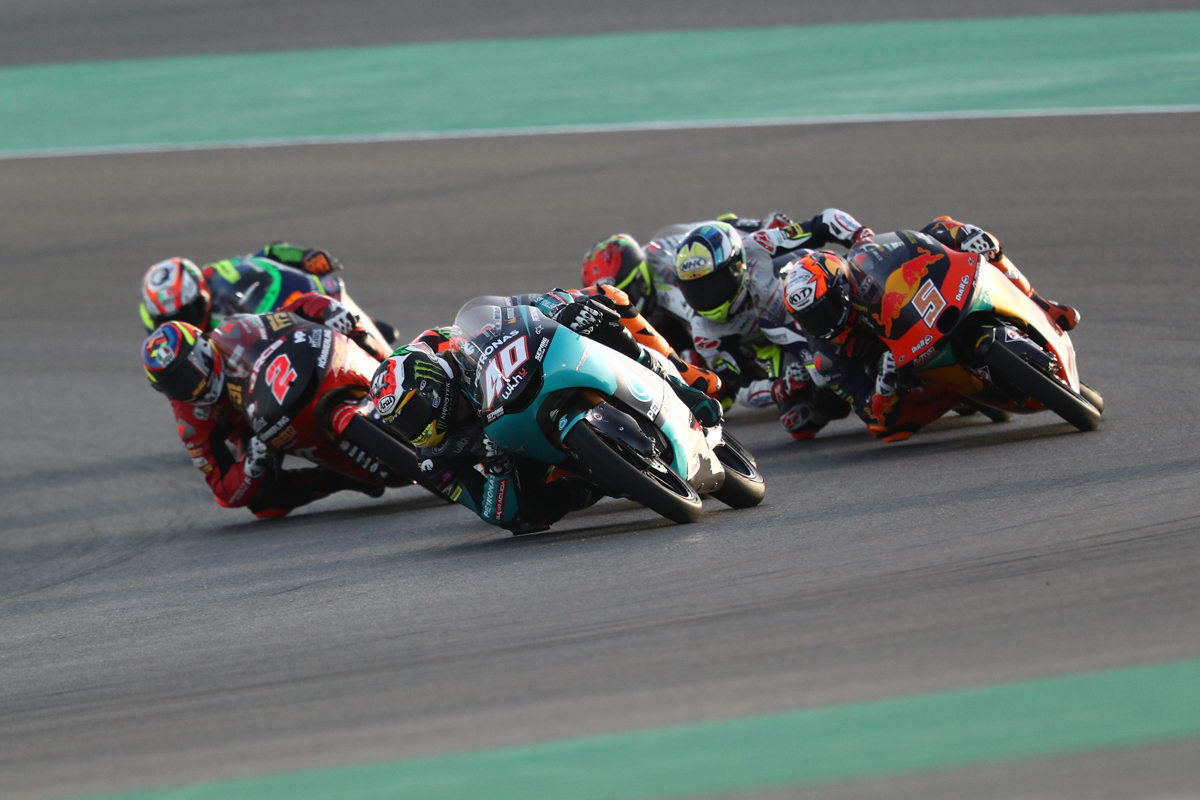 A dramatic last few laps ended with a battle for first, between Darryn Binder and pitlane starter Pedro Acosta. Pitch-perfect last laps from both riders meant it was all down to the final run to the line. Darryn was in touch and had a chance of snatching the 25 points at the death, but Acosta held on by just 0.039s. Darryn took his second consecutive podium, which also puts him second in the championship standings.
DB: "It was a really crazy race with some seriously close calls! At the beginning, I was quite comfortable at the front and later on, I thought that the leading group was smaller, but I soon realised it wasn't. On the last lap, I tried to get the hammer down to launch an attack on Pedro Acosta, but I just couldn't quite do it. I'm so stoked to make it two podiums in a row though! My bike was insanely good and I just can't thank the team enough. I've never felt this good in this class before. I feel strong in every session and feel like I can just go out and do what I need to do. I can't wait to get to Portugal and get the next race underway."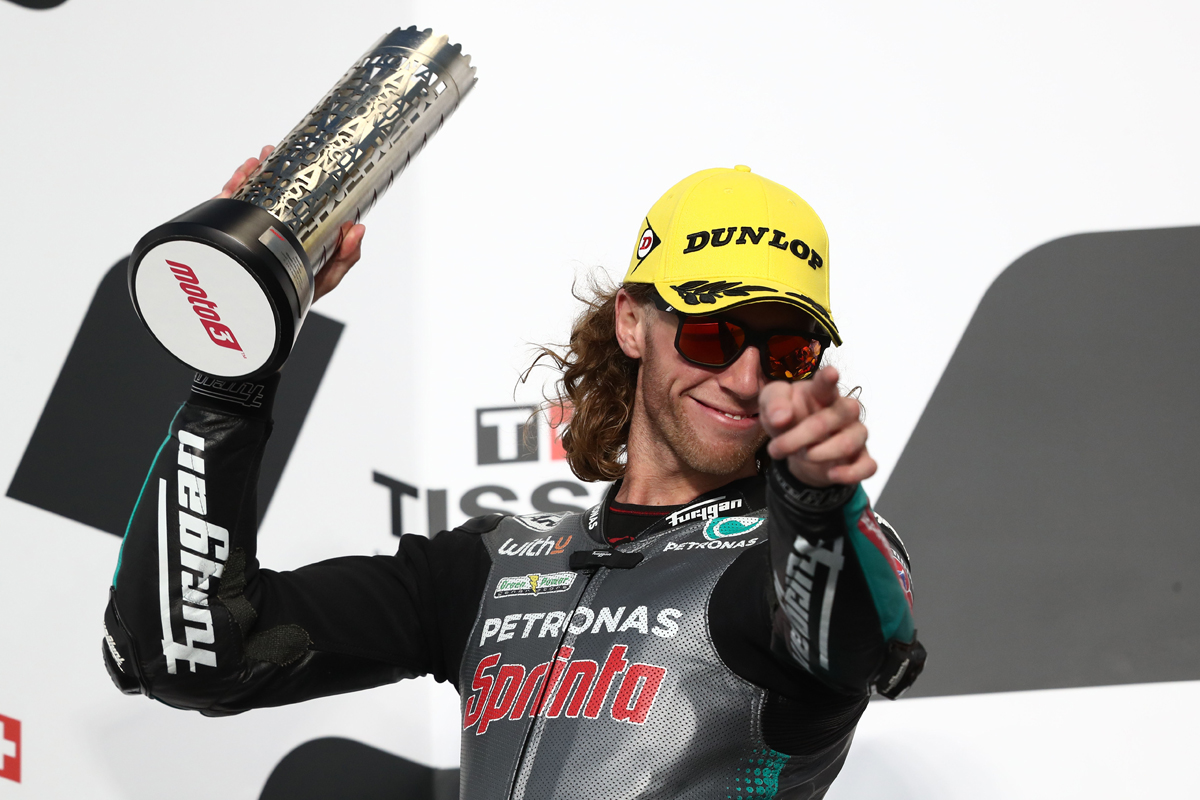 Brad Binder
Brad Binder rode his way around Qatar's many elements during free practise and qualifying, getting his RC16 set up for the high wind situations come Sunday. Q2 was just out of reach for Brad during Saturday's qualifying, consolidating an 18th starting position on the grid. Saturday's qualifying wasn't going to get Brad down, he was going to push as hard as he could for a good result to leave Qatar on a good note.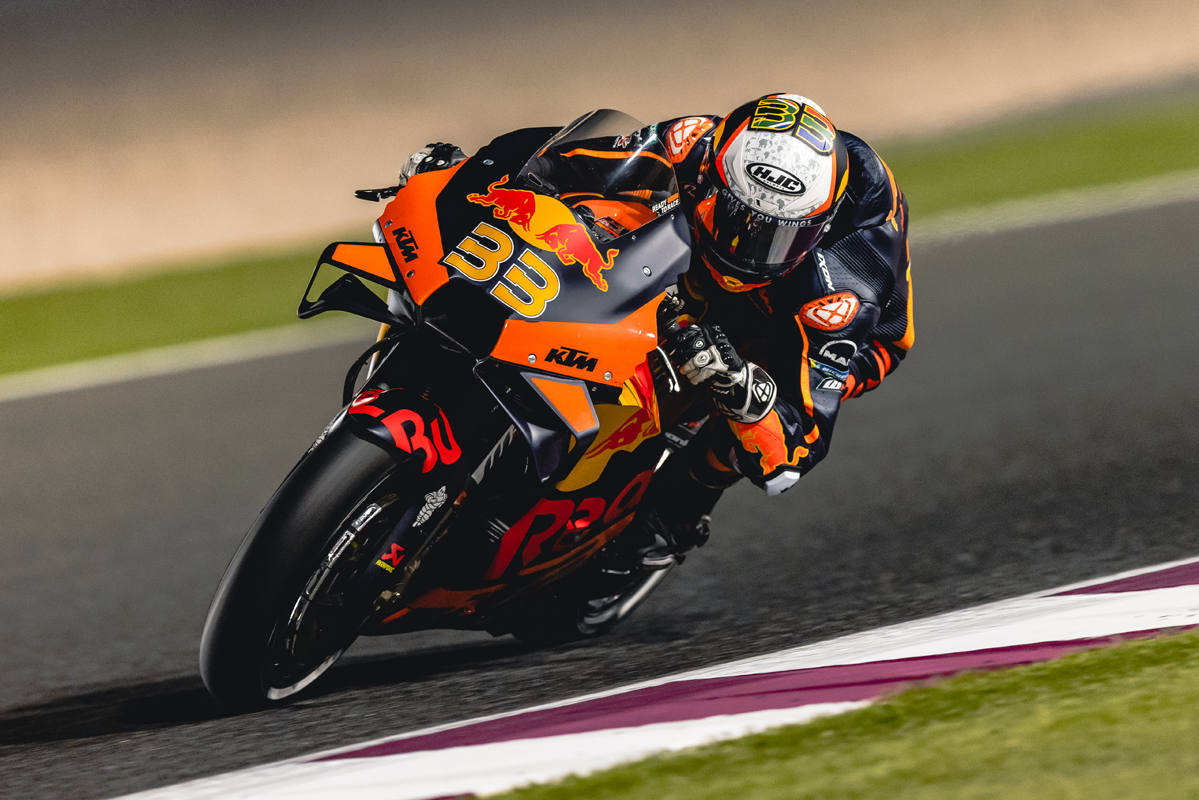 The 'Sunday Rider' flipped his HJC's tinted visor down, warmed up his medium compound tyres, engaged launch control and was ready to climb up the chart. Last weekend Ducati filled their bikes with some sort of rocket fuel, but this weekend it was KTM who rocketed off the line. Miguel Oliveira launched from 12th into the top five and Brad Binder sprung away from 18th into a comfortable 10th after the first lap.
Brad planted himself into the leading group and battled it out with the likes of Pol Espargaró and Maverick Viñales for 9th. Just after the half race distance, two groups started to form, Brad leading the following group in 10th, just under 2 seconds behind Viñales in the leading group.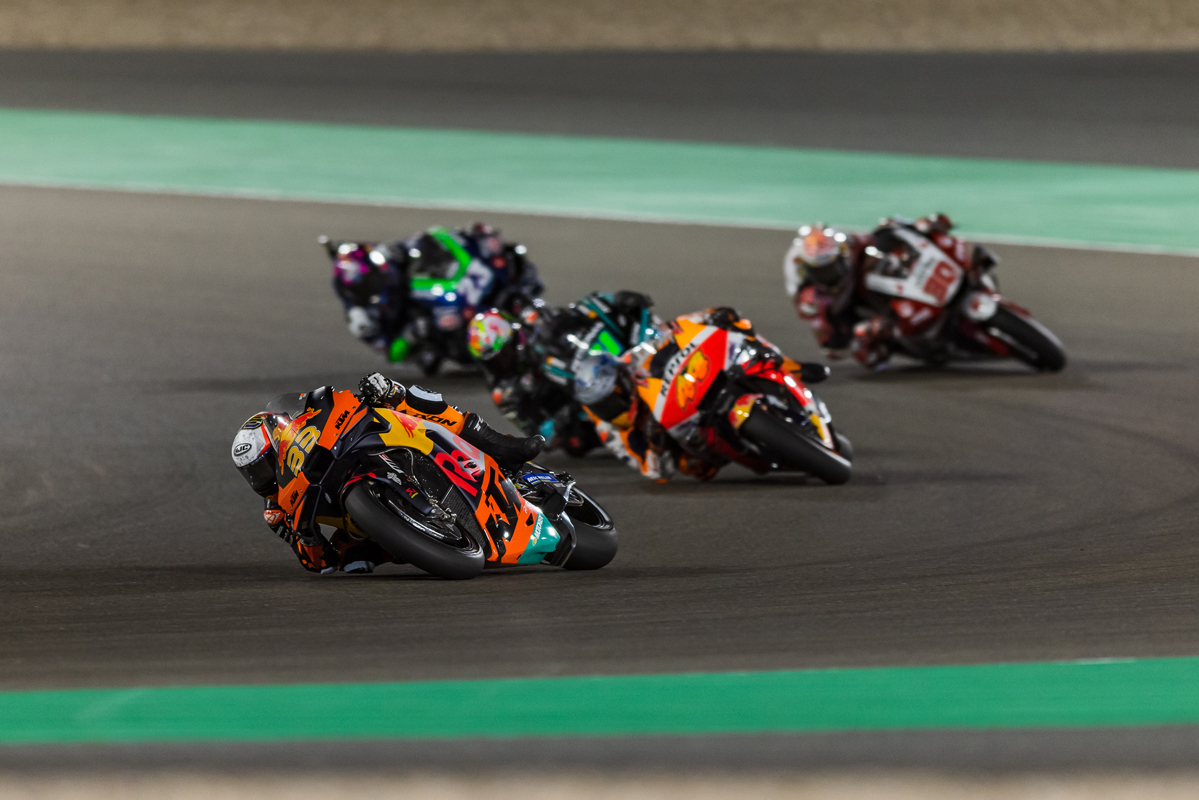 With under eight laps to go, Brad's medium compound tyre choice started to make more sense. Brad closed down the gap to the leading group and started eyeing in Joan Mir (2020 MotoGP World Champion) and Aleix Espargaro. With some fantastic overtaking moves on the final lap, Brad crossed the line in 8th position; beating KTM's previously set record in 2019.
BB: "Much happier, especially to have finished in the top ten today at least. Things were really difficult for us here in Qatar. When I arrived at the track this morning I said to myself 'whatever the situation, I don't care, I am just going to give my best every single lap' and instead of trying to chase something that was a little bit out of reach I just tried to do what I could each lap and in the race it seemed to pay off. I'm really happy to have made up ten spots today."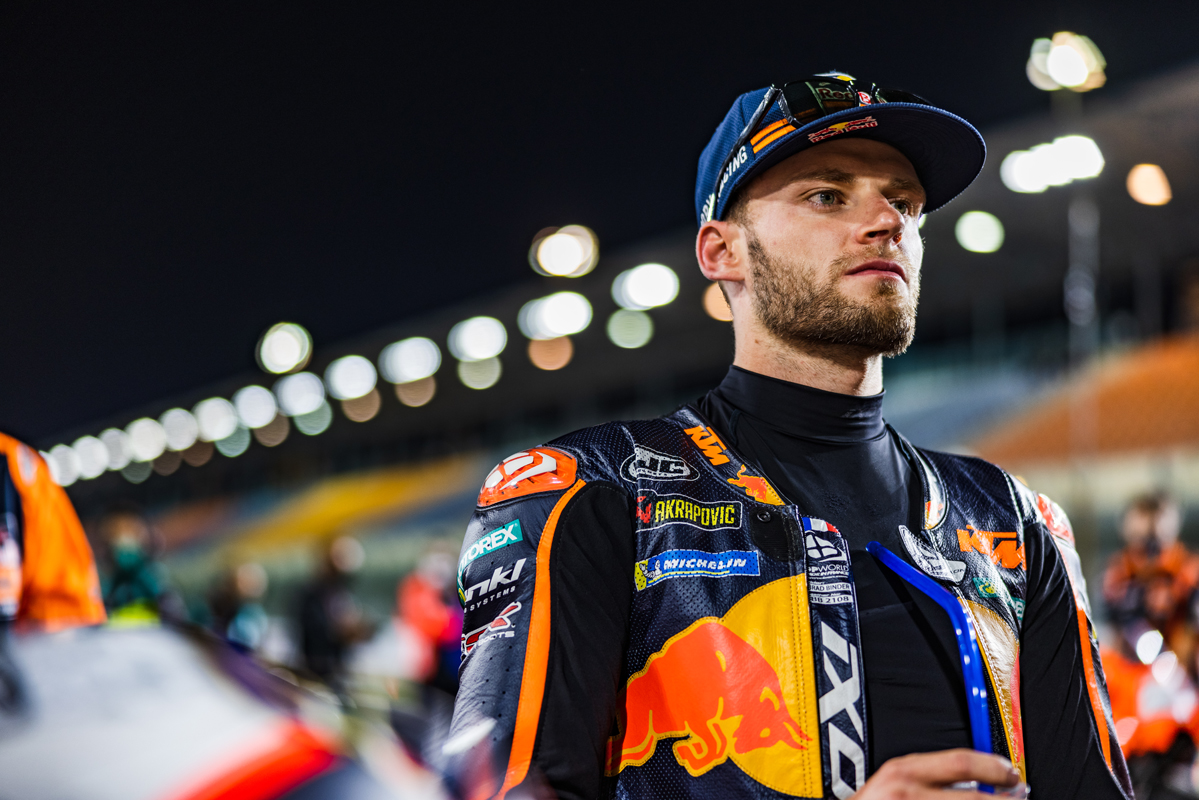 The Losail International Circuit has always delivered close finishes and exciting racing, but this time around was on a different scale. 8.928 seconds, is all it took for the top 15 riders to cross the line. How wild is that! To make it even more unbelievable, every manufacturer was inside the top 15. It just shows you how competitive and how closely matched the machinery has become.