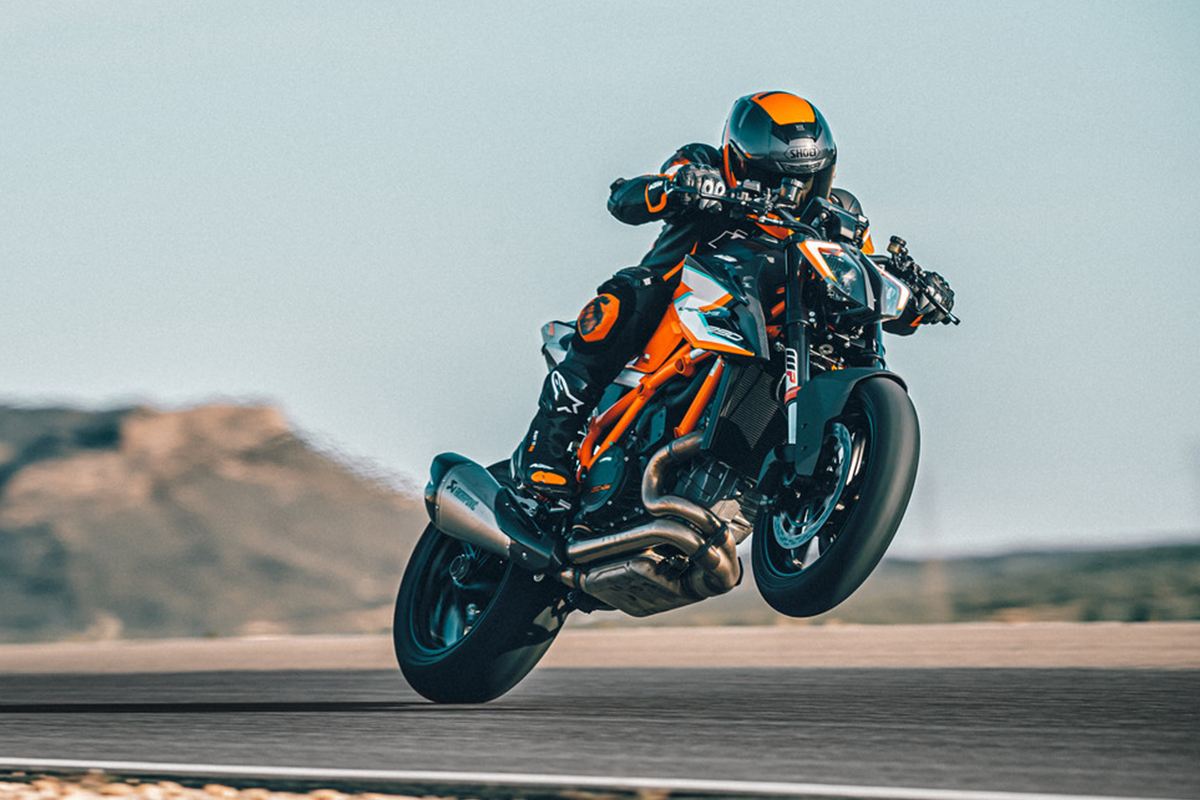 Since the reveal of the KTM 1290 Super Duke R prototype (back in 2012), KTM and many hooligans just knew the Super Duke R was going to tick all the right boxes. A bonkers naked bike, a bike that KTM themselves nicknamed 'The Beast', it was a no-rules super naked that was mad, badass and very, very wild. Just when we thought it couldn't get any better than the latest Super Duke R, KTM drops an extra R behind The Beast.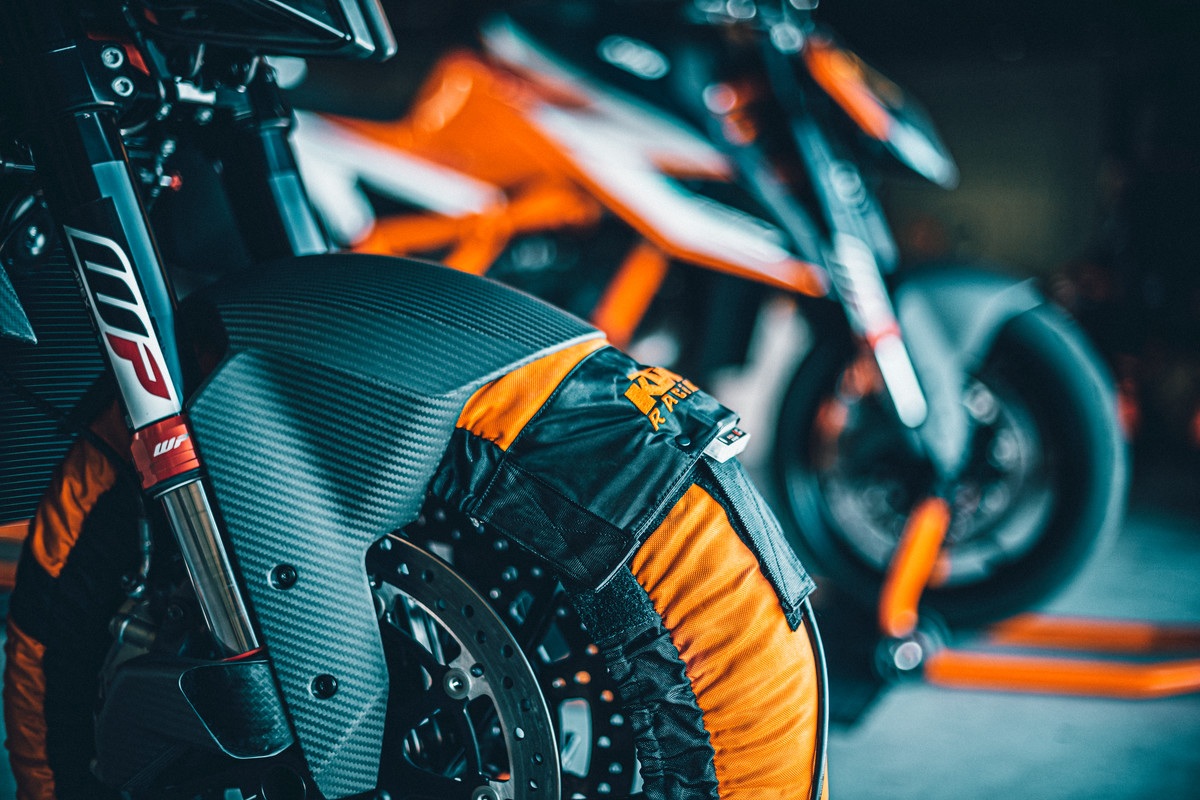 The ultra-hooligan is the first bike in KTM's line-up to bear the 'RR' badge, it sits proudly at the top of KTM's street ranges throne, as a limited-edition flagship motorcycle, developed solely around pure performance. Limited-edition? Jip, only 500 of these ultra-rare Austrian naked's will be built.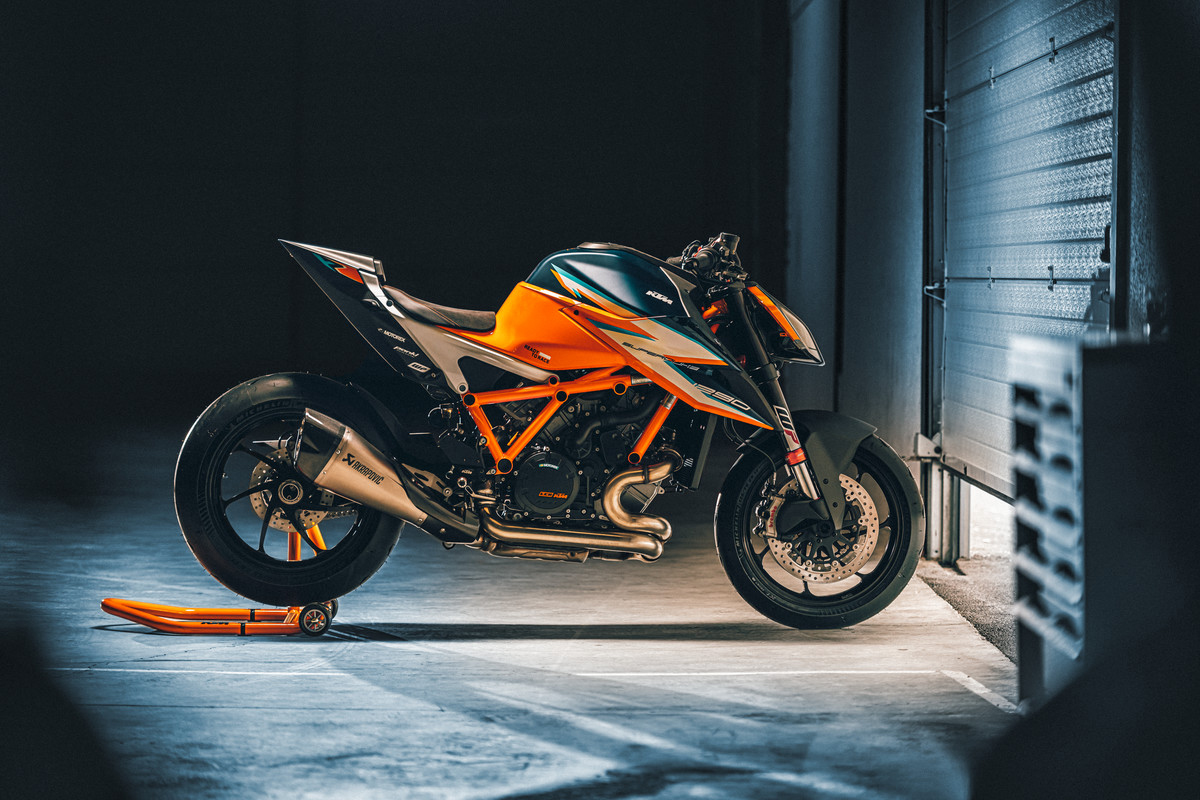 So, what's so RR about the new Super Duke? The RR is lighter, stiffer, it comes with a new electronics package, Carbon fibre parts, a new quick-turn throttle twist grip, super cool brake calliper cooling ducts and an improved power-to-weight ratio of 1:1. The RR is what happens when KTM's R&D department is allowed free reign, creating a true 'Ready to Race' motorcycle, with added exclusivity, exotic componentry, and premium workmanship.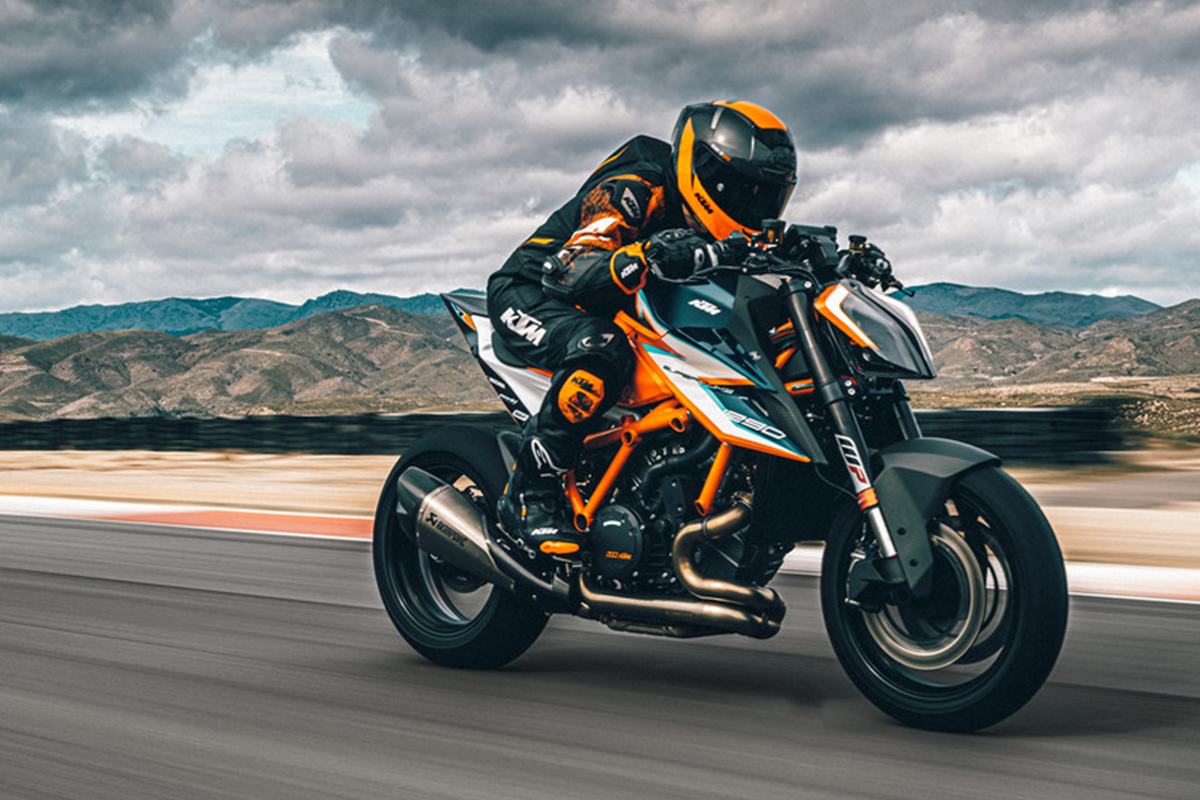 The heart and soul of the beast still pumps out 180 hp and 140 Nm, but with a 9 kg weight loss, this translates into a power-to-weight ratio of 1:1—enough power to tear the roof off your house. Unlike the R, the RR is all about track-ripping performance, with its new quick-turn throttle twist grip, further improving throttle response and reducing the rider's wrist angle and elbow drop. You could probably do some light shopping, but it will all be a smoothie by the time you get home.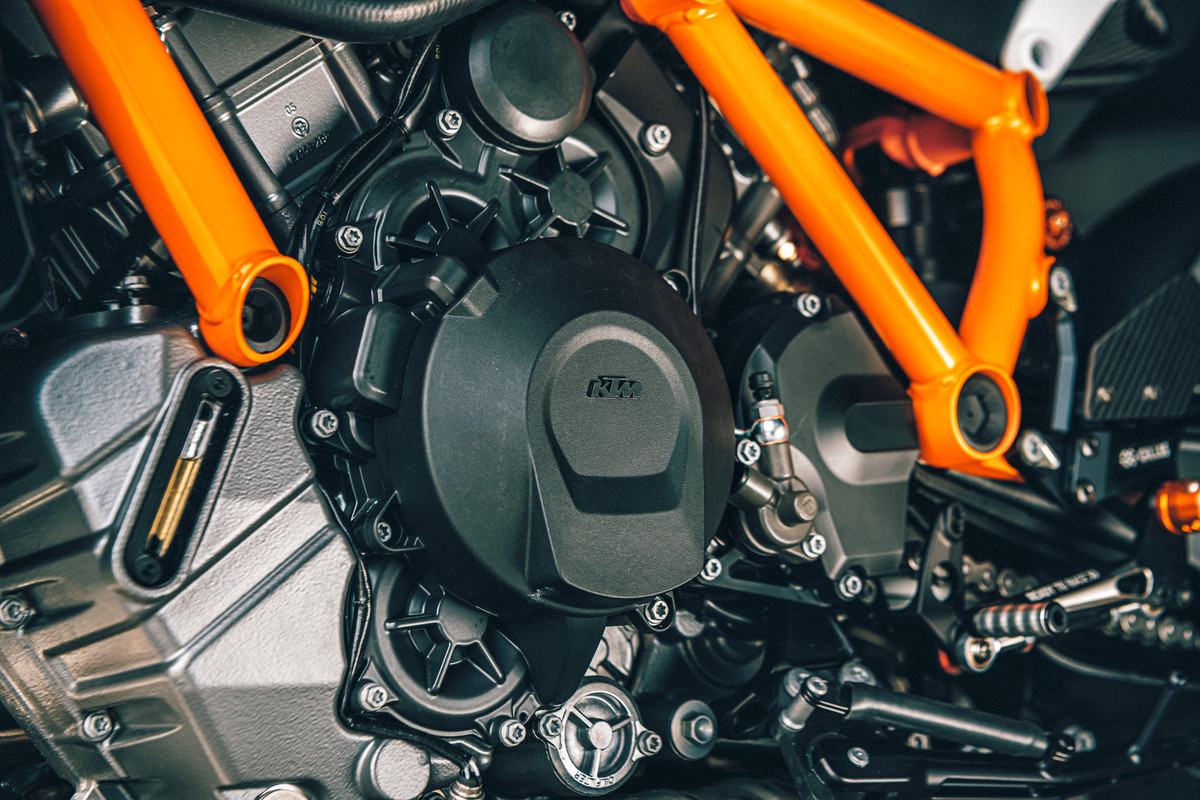 Where most of the extra R comes in, is in the form of WP's finest components. Upfront, you've got fully adjustable WP APEX PRO forks, together with an adjustable WP APEX PRO steering damper. At the rear, an APEX PRO shock takes charge, which has been custom-made to the specification of the RR. Working with the great suspension you'll find lighter wheels (1.5 kg less) and sticky Michelin Power Cup2 tyres—dramatically upping the track readiness.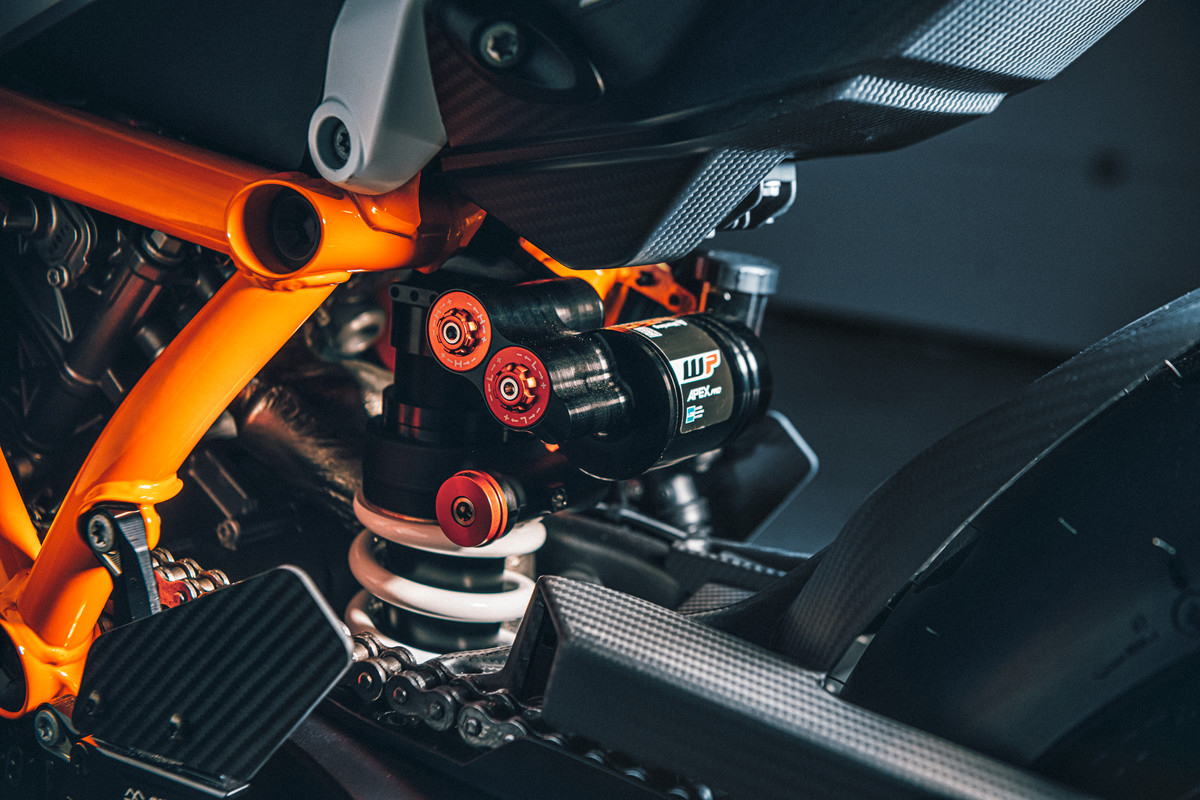 To round it all off, KTM have clothed the RR in Carbon fibre, with the subframe also receiving the lightweight carbon treatment. A redesigned tail unit creates a unique single-seat setup, with redesigned LED taillights incorporated into new LED turn signals. The BEAST wouldn't be complete without Akrapovic's lightweight Slip-On exhaust system—no need to browse the power parts catalogue.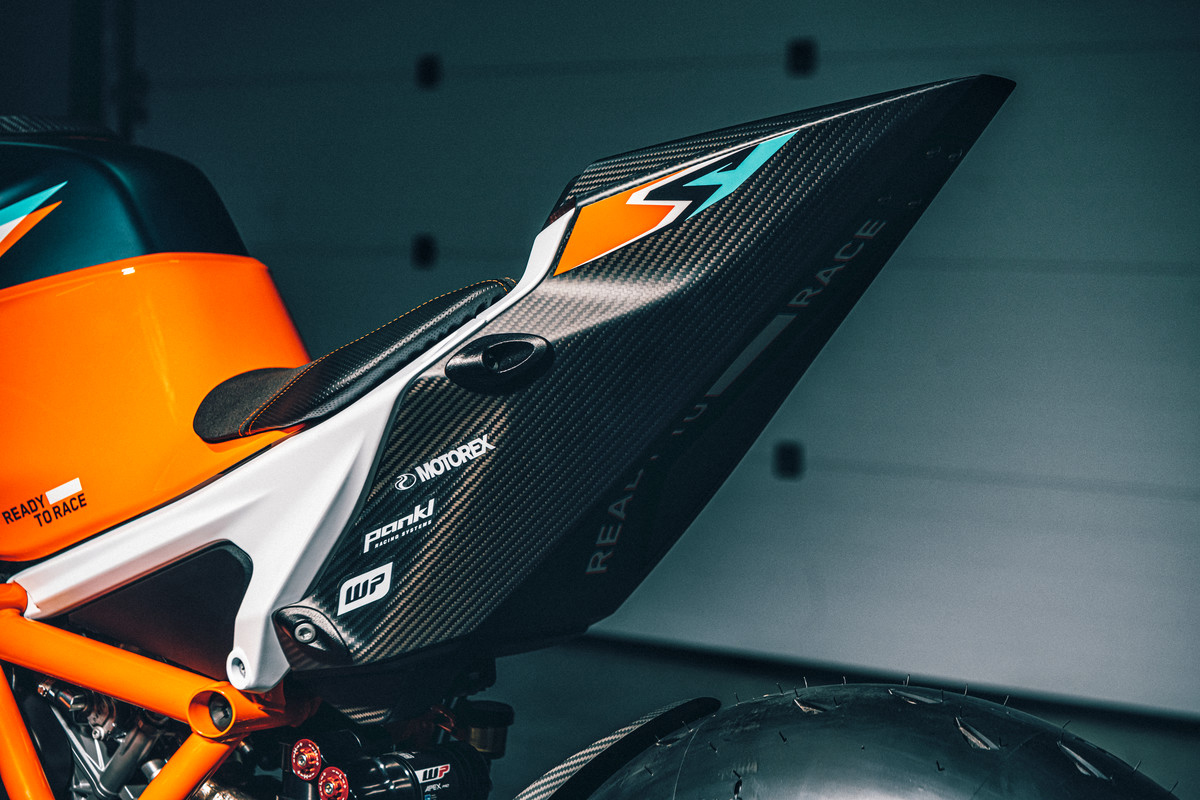 For those who want to personalise or increase the already nutty performance of the RR, KTM have a full range of never before seen components and bodywork, a full range of KTM PowerParts has also been developed.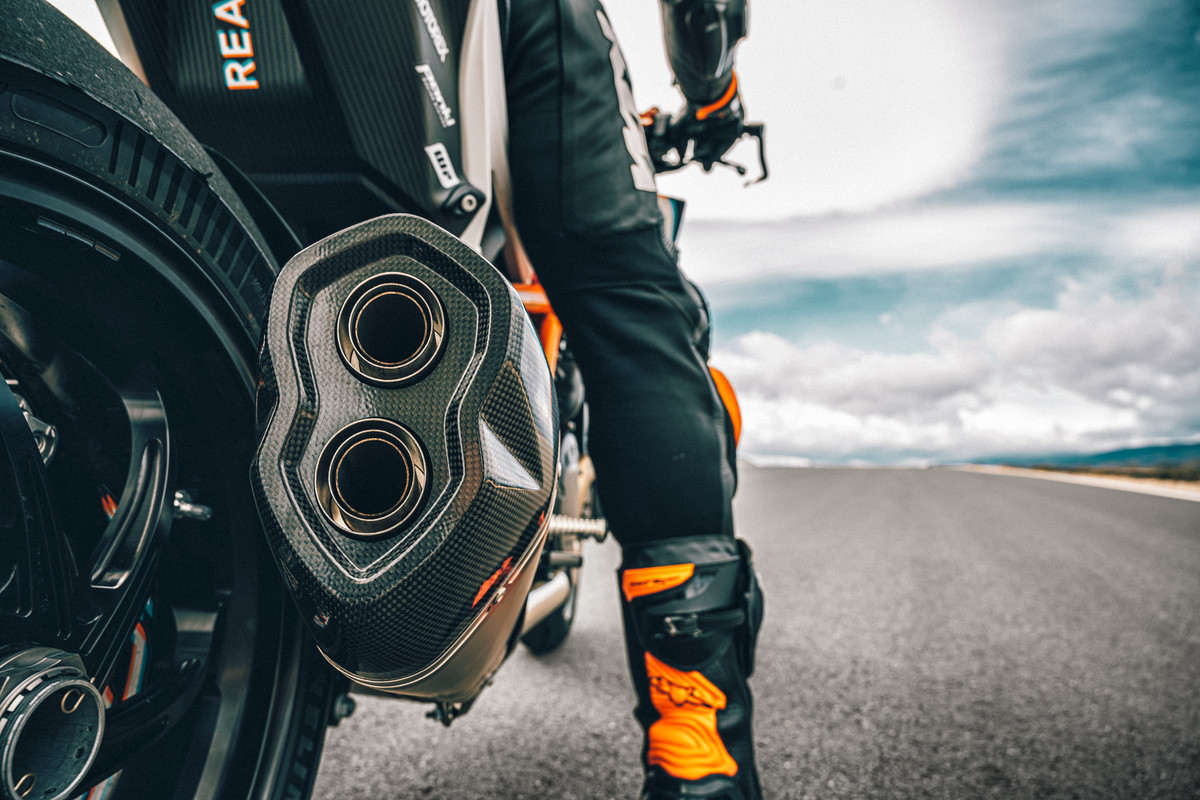 In the right hands, the KTM 1290 Super Duke RR may just be the ultimate backstreet weapon or track day superbike slayer. So, get your electronic devices out and contact your nearest KTM dealer.