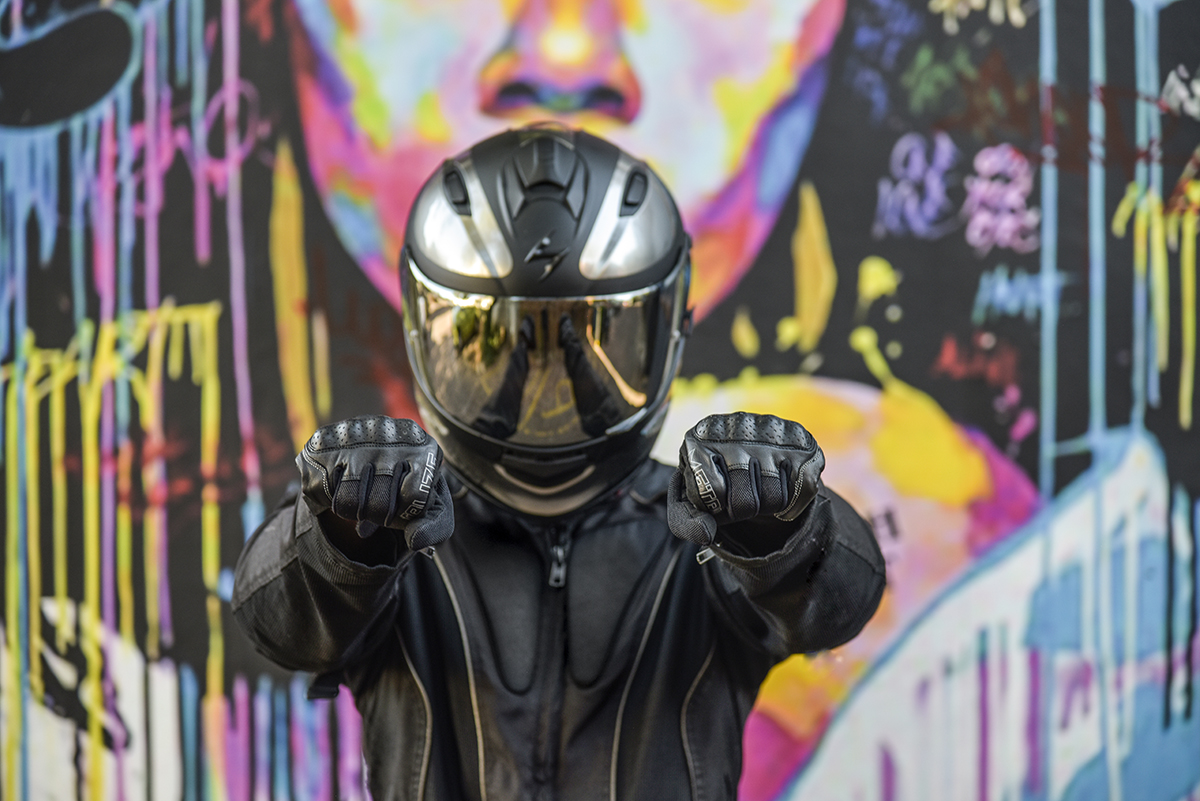 Our good friends at Henderson Racing Products, home to the METALIZE range of riding gear, tasked us with testing their 'shorty' glove range. If you are not familiar with the brand, METALIZE is a South African-designed brand that is dedicated to the development of a range of rider gear to suit local conditions. The brand oozes a passion for riding, forever fine-tuning and tweaking their line with the feedback received from test riders.
Like a helmet, good motorcycle gloves aren't a nice-to-have, but a must-have. The most common mistakes made when buying a pair of gloves are going for the cheapest set you can find, or deciding on a pair purely because they look cool, instead of being functional. What you should rather do is match the gloves to your riding style, the weather you ride in, and ultimately the safety they will provide your hands in the case of an accident.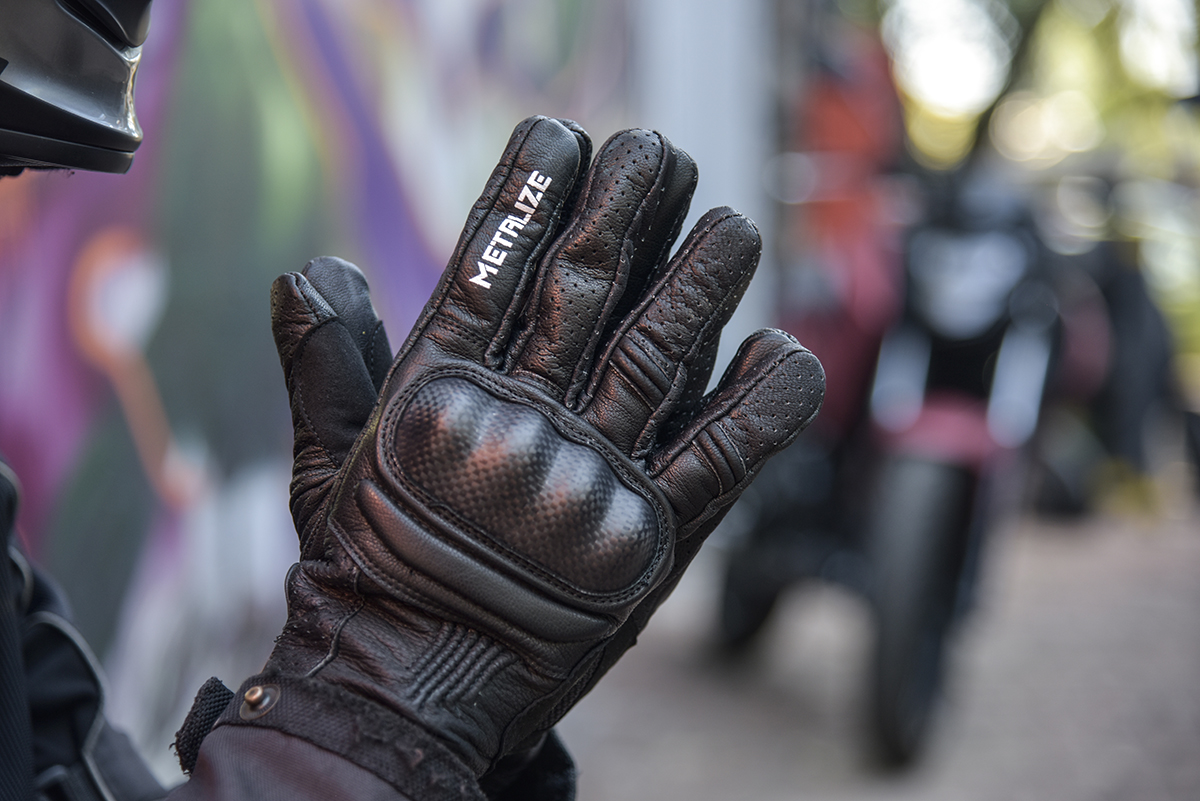 Here's a look at five new short-cuff METALIZE gloves, all incorporating goatskin leather, SuperFabric, stretch fabric, durable mesh and touchscreen compatible fingertips.
METALIZE 359 Shorty Glove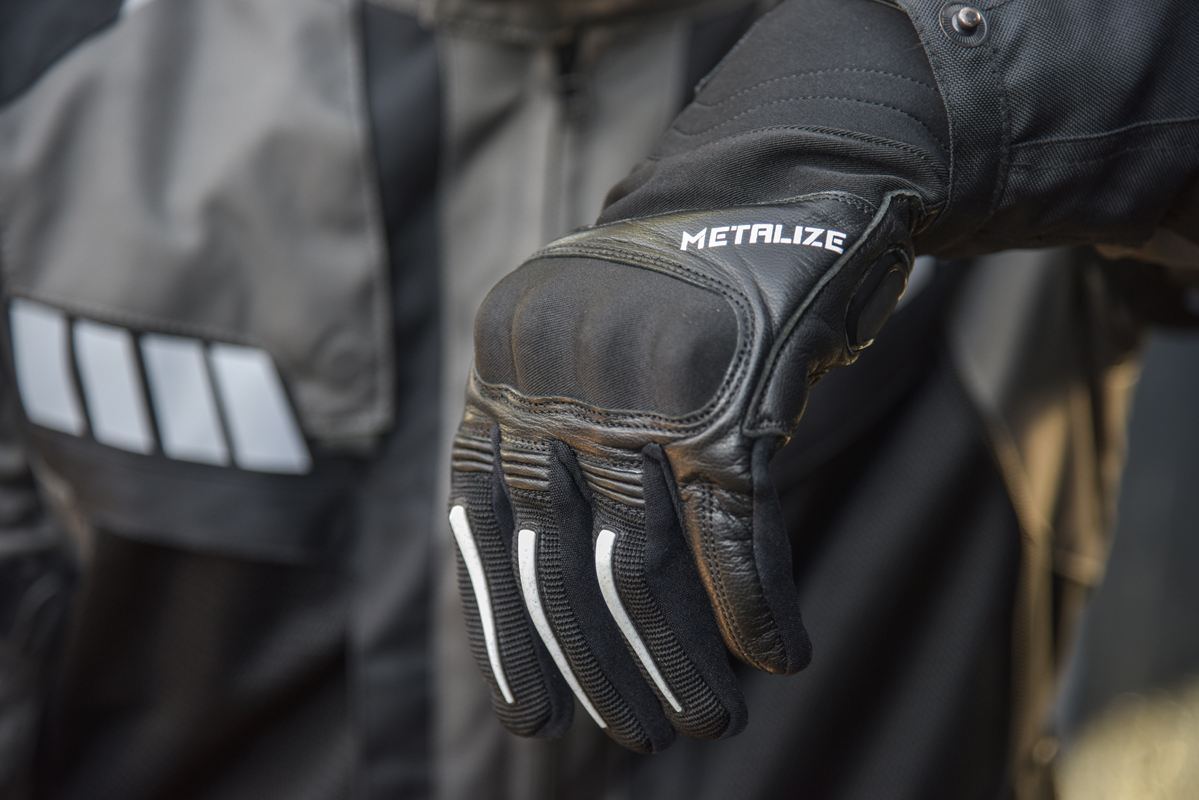 The 359 is for the type of rider that's looking for an urban summer riding glove, that provides more than just good ventilation. What sets the 359 up for more than just the city commute is its added palm protection, making ventures in and out of the city as safe as possible. Although a summer glove, the 359 has an elegant and almost retro look, with white highlights on the fingers to break the otherwise blacked-out look.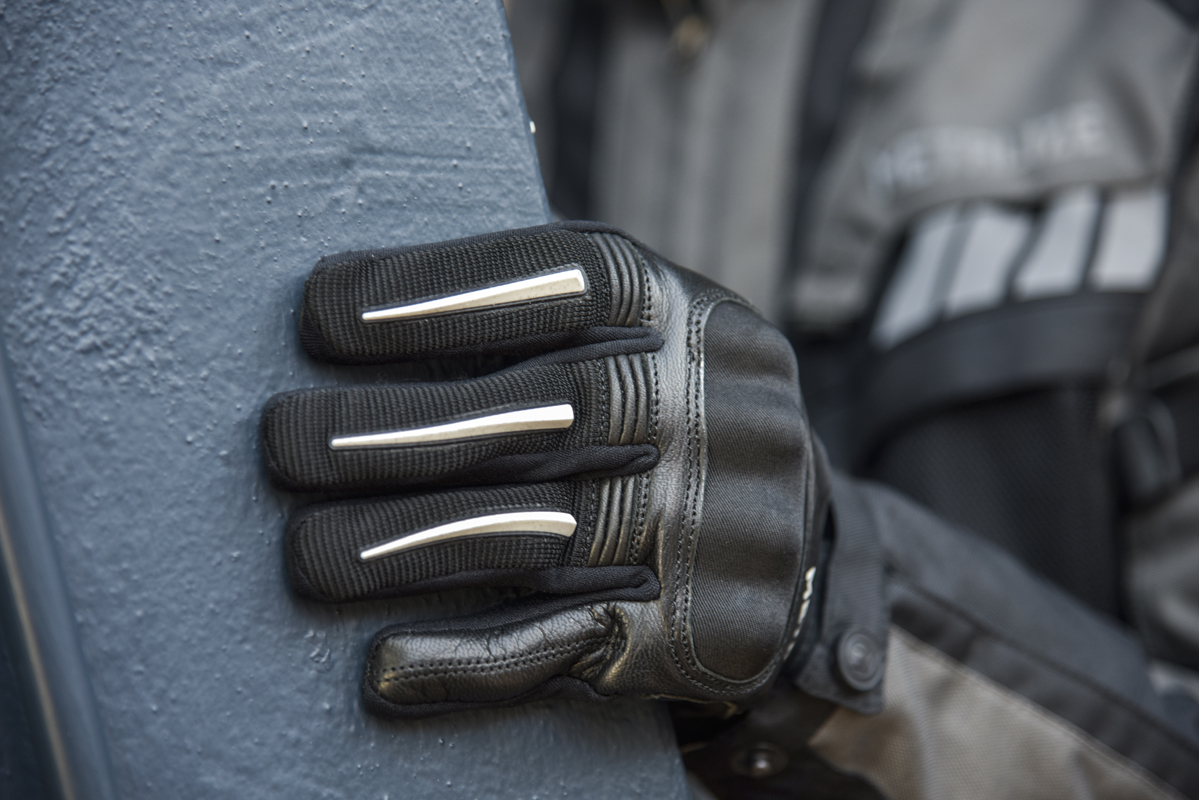 It's a given that the 359 is going to be good on a hot day, but as the sun goes down and the winds pick up, the leather that wraps itself around your knuckles and palm will keep your hands somewhat warm. The stretch fabric around the neck of the glove makes it easy to put on, and also allows for wider wrists.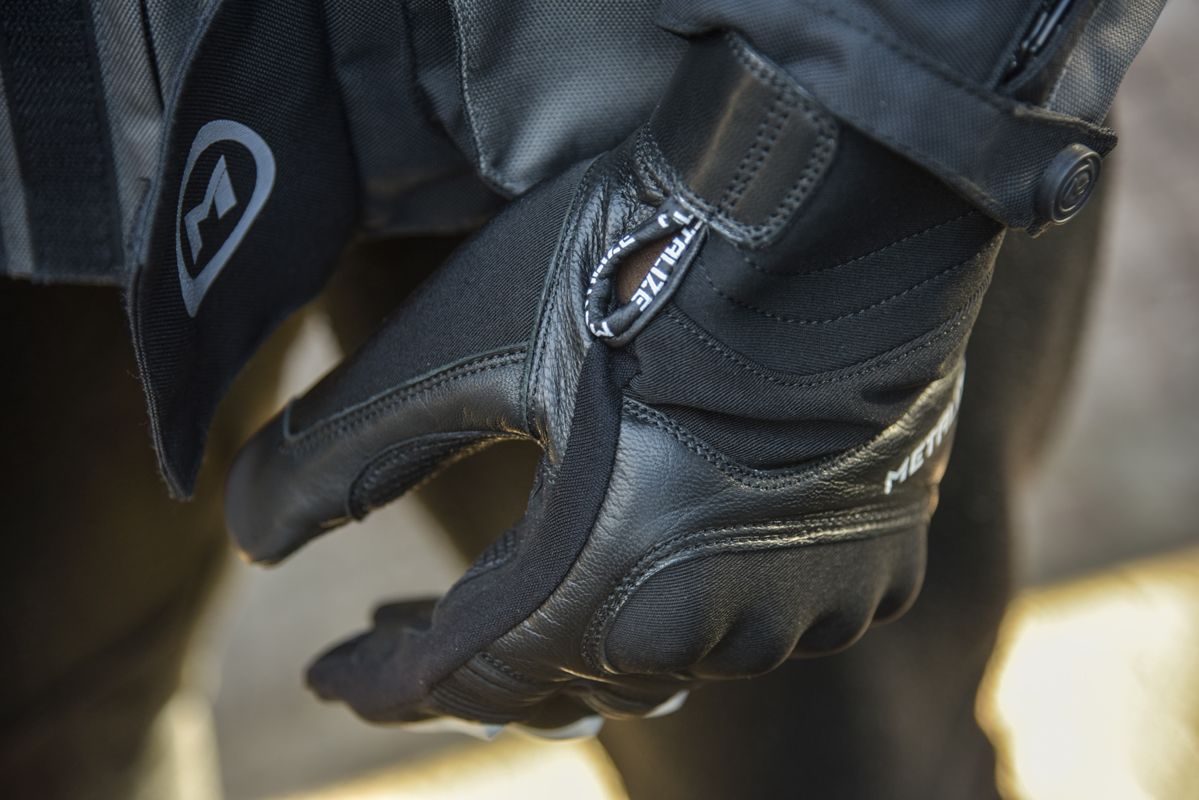 Besides being a very versatile glove, the 359's unique styling means it'll suit almost any type of bike. Ride a café racer to your local meet or ride your adventure bike to your secret bush pub, either way, the 359 will fit in just fine.
METALIZE 368 Shorty Glove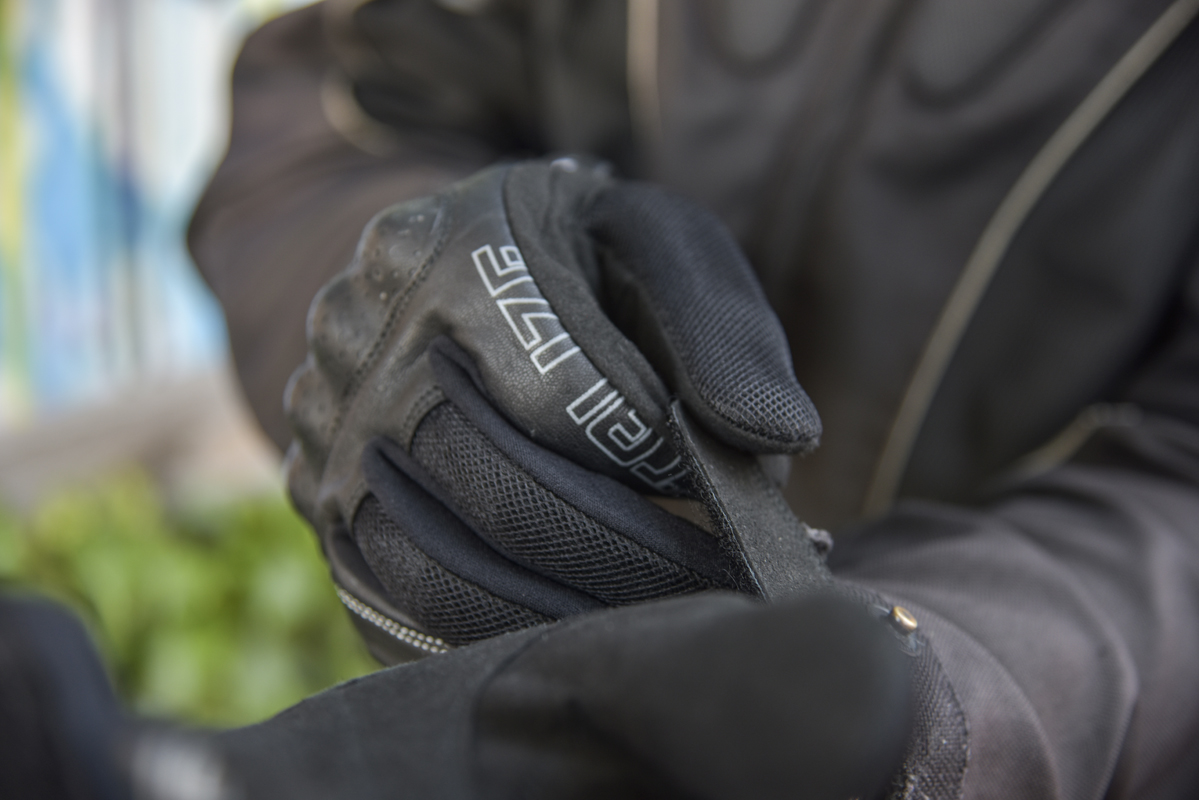 The 368 is an extremely lightweight road riding glove, designed for city and urban use. The look is a little louder than the 359, with a graffiti-inspired logo treatment. The 368 is the kind of glove that you just grab and put on—super-light and very aero, almost like a motocross glove.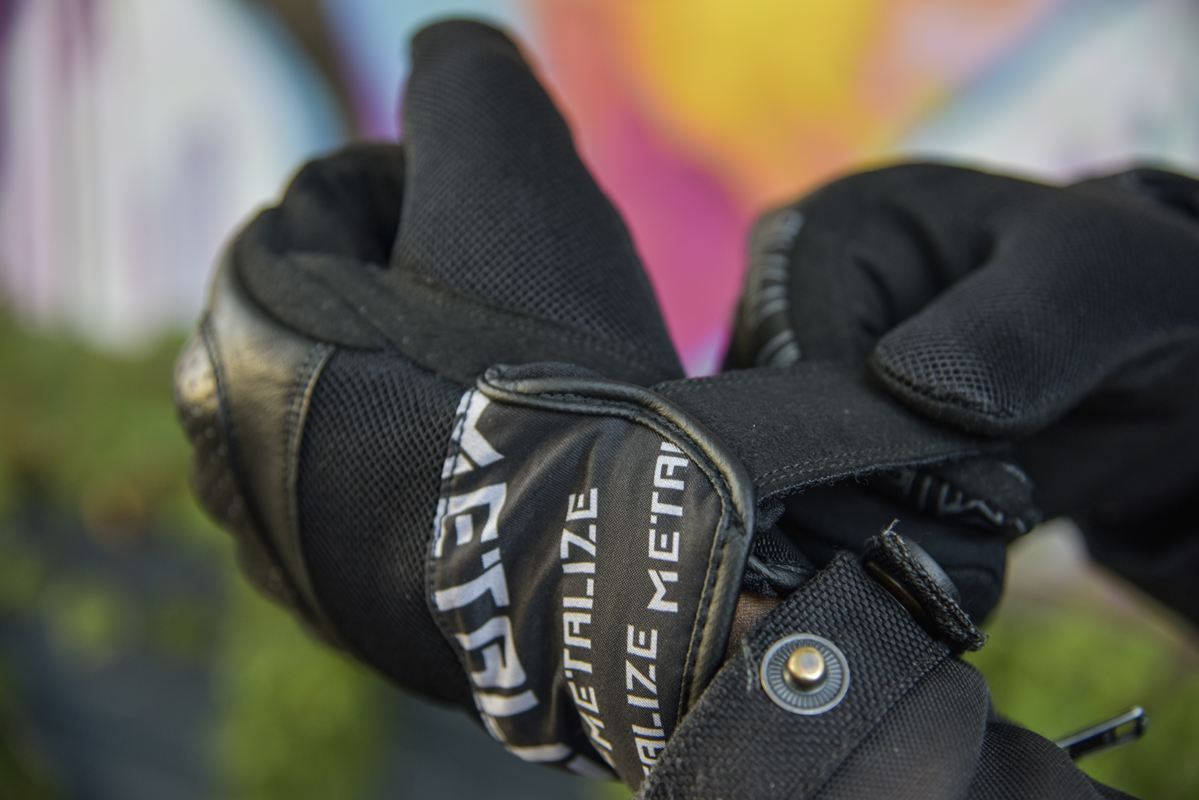 When it comes to cooling, you'll find three mesh finger sleeves (two in the middle and one on the thumb) and another mesh patch behind the knuckle protector. Touchscreen-compatible fingertips are usually a gimmick on most gloves and sometimes don't work the greatest, but on the 368 they work perfectly every time.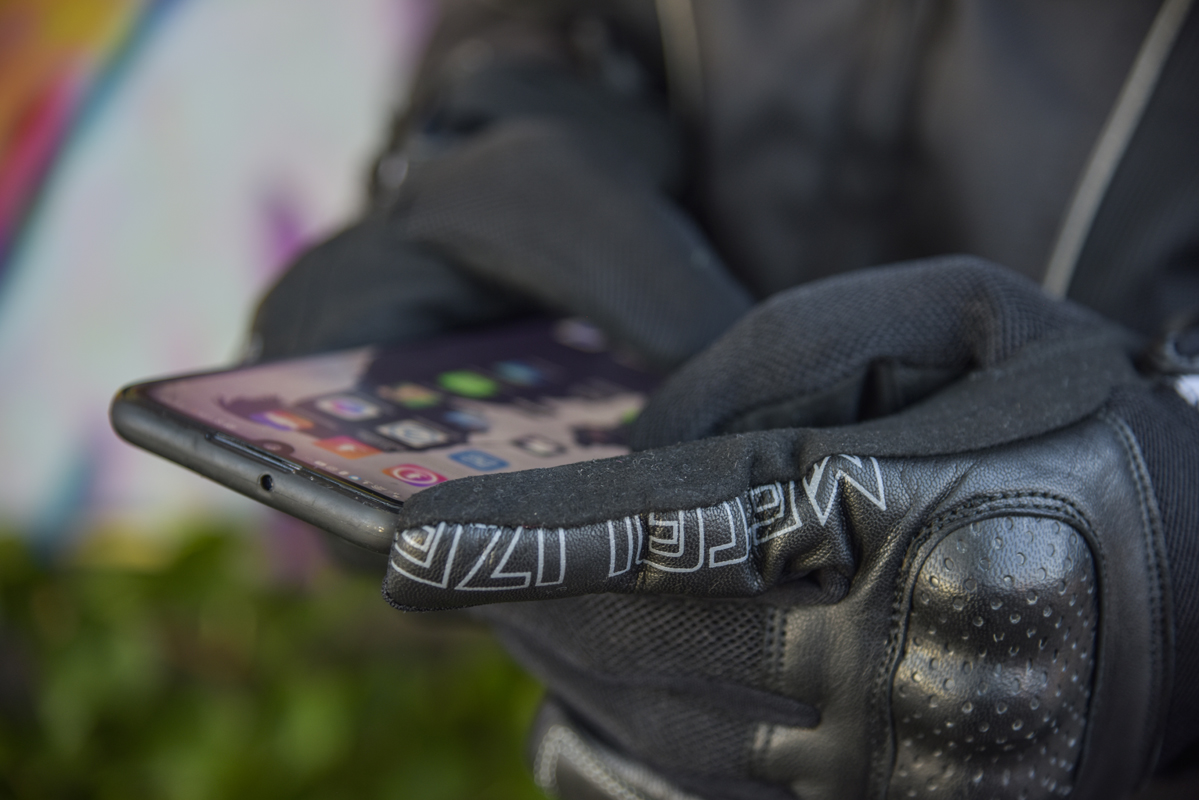 The 368 is the perfect companion for urban riding with great throttle grip, and at times it feels like a second skin. However, if you're looking to do some outer city rides where speeds start to increase, I would opt for the 359, as it offers added palm protection.
METALIZE 377 Shorty Glove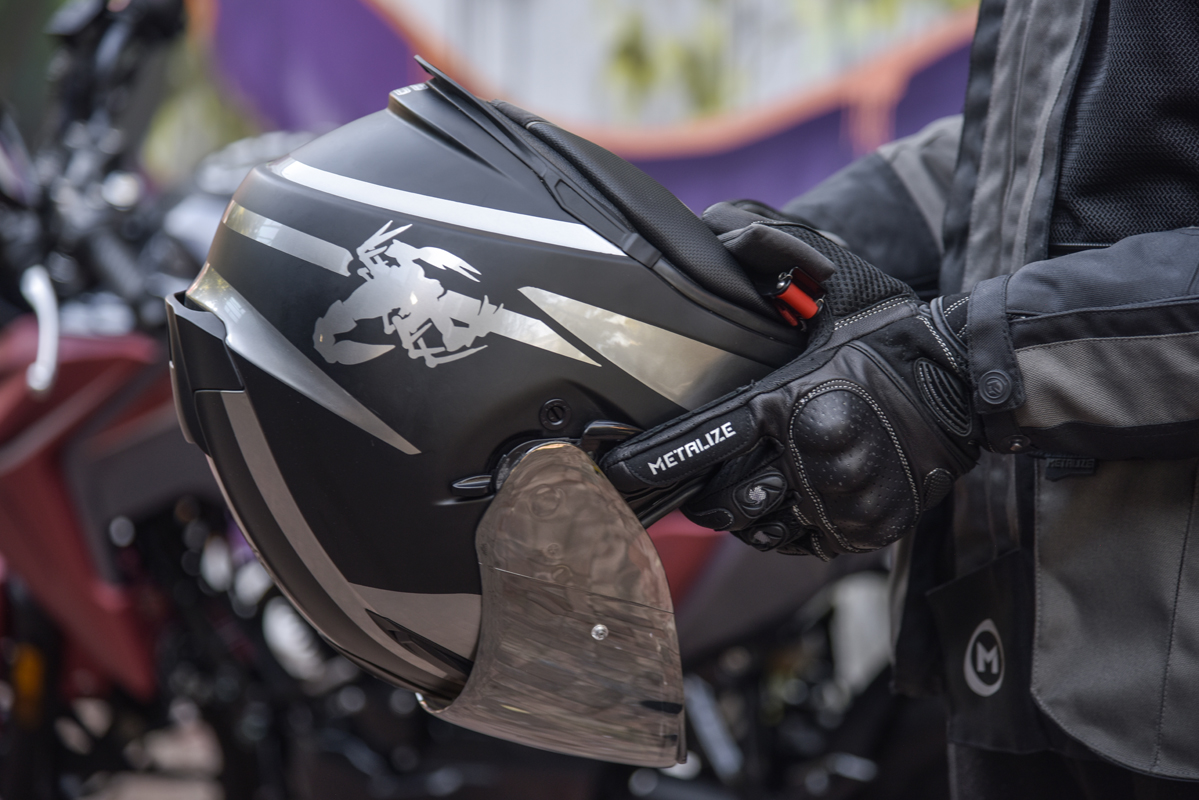 At first glance, the 377 looks rather sporty, with flashy stitching, vast leather coverage and extra palm grips. But it offers way more than just sportiness. Clad in goatskin leather and SuperFabric, the 377 makes riding lighter, cooler and less cramped. The ventilation is what makes the 377 different from a standard sports glove; you've got vents on your fingers, and breathable mesh on your wrist and thumb.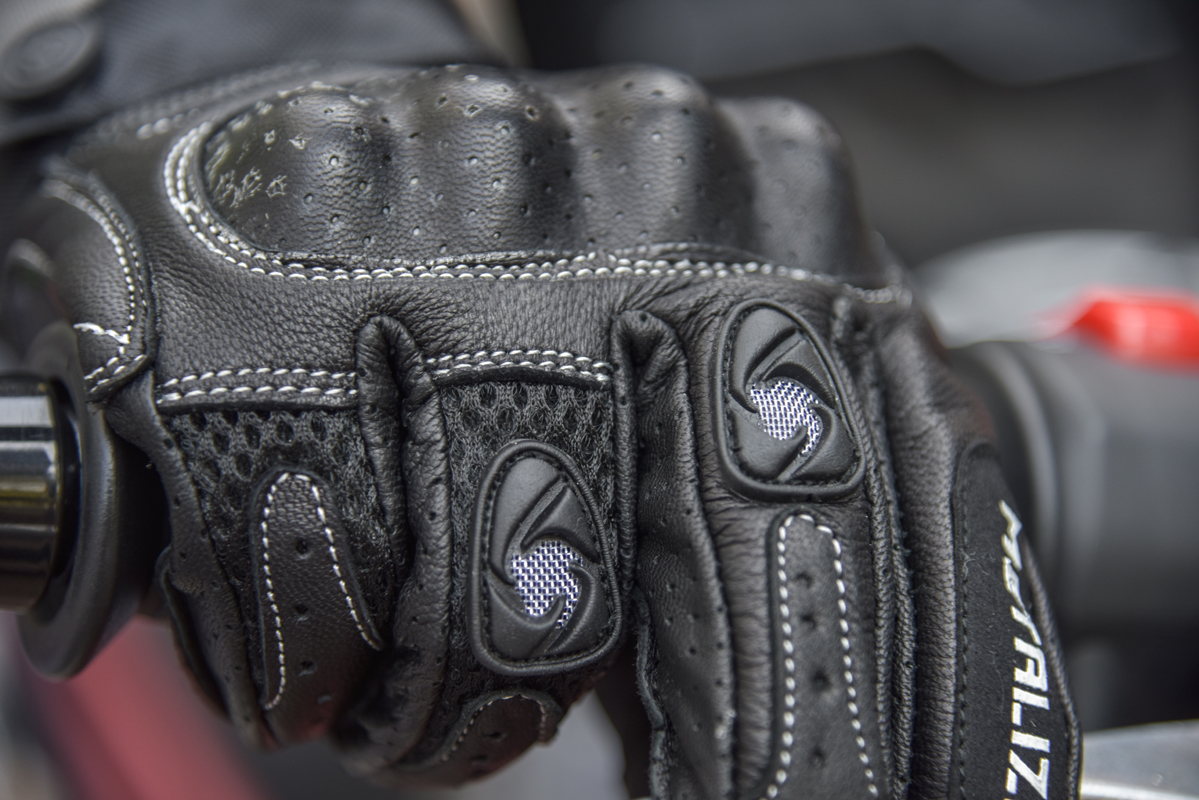 A feature that I find really cool is the scoop behind the knuckle protector. When riding with my jacket sleeves over the neck of the glove, I could feel the air passing into the scoop and into my jacket, cooling me down in the process. With a tight-fitting neck, palm protection, and added SuperFabric, I felt most comfortable in these gloves—and comfort plus protection equals confidence.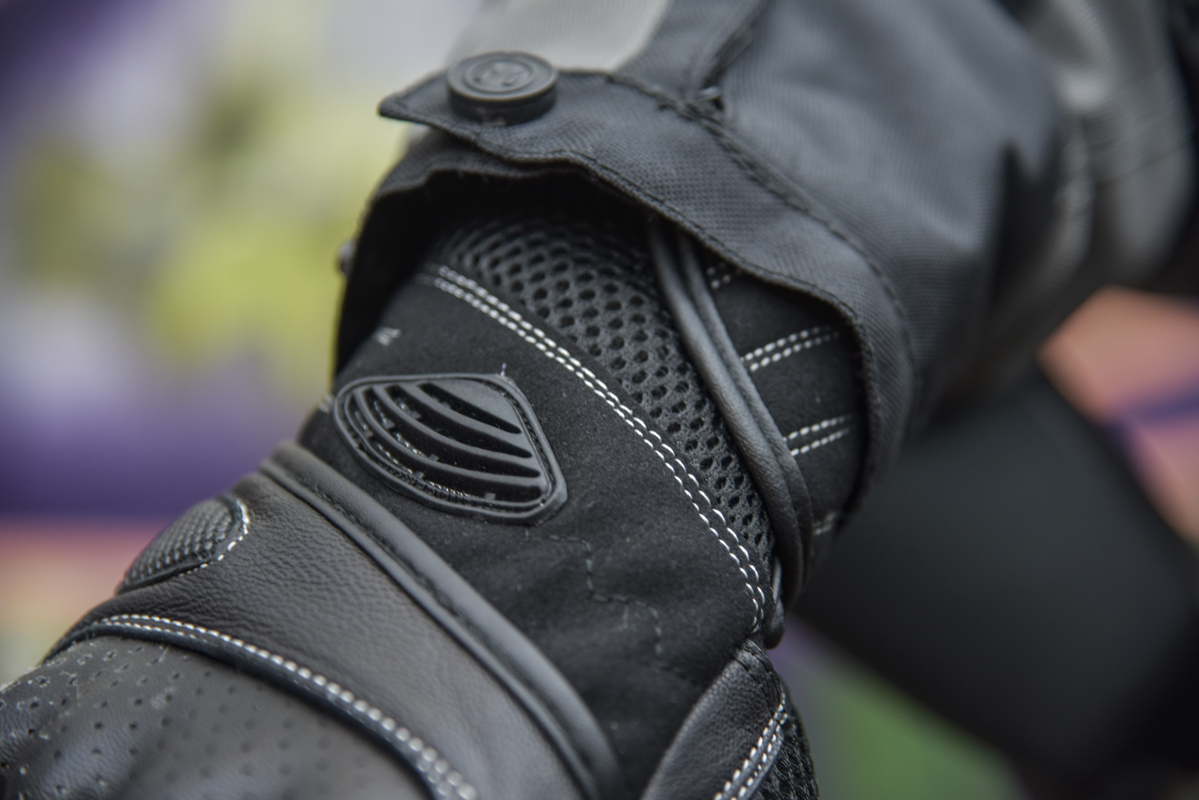 With safety, great ventilation, and stretchable fabric, the 377 gloves can accommodate sports touring, adventure riding, and even your daily commute. If versatility doesn't make you buy this glove, looks will.
METALIZE 386 Shorty Glove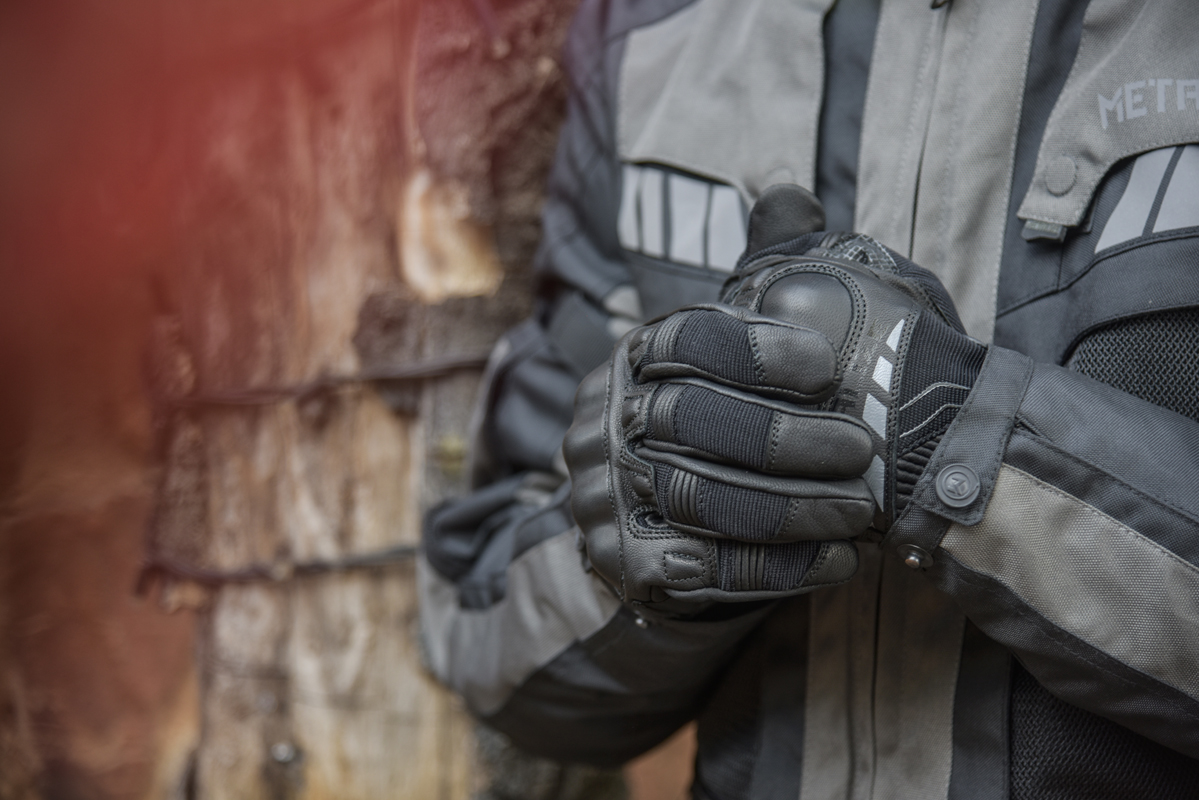 With the 386 glove, METALIZE may just have the perfect companion for all summer timetables, and then some. When it comes to looks, METALIZE have somehow made it possible for an adventure/touring glove to be both functional and good-looking.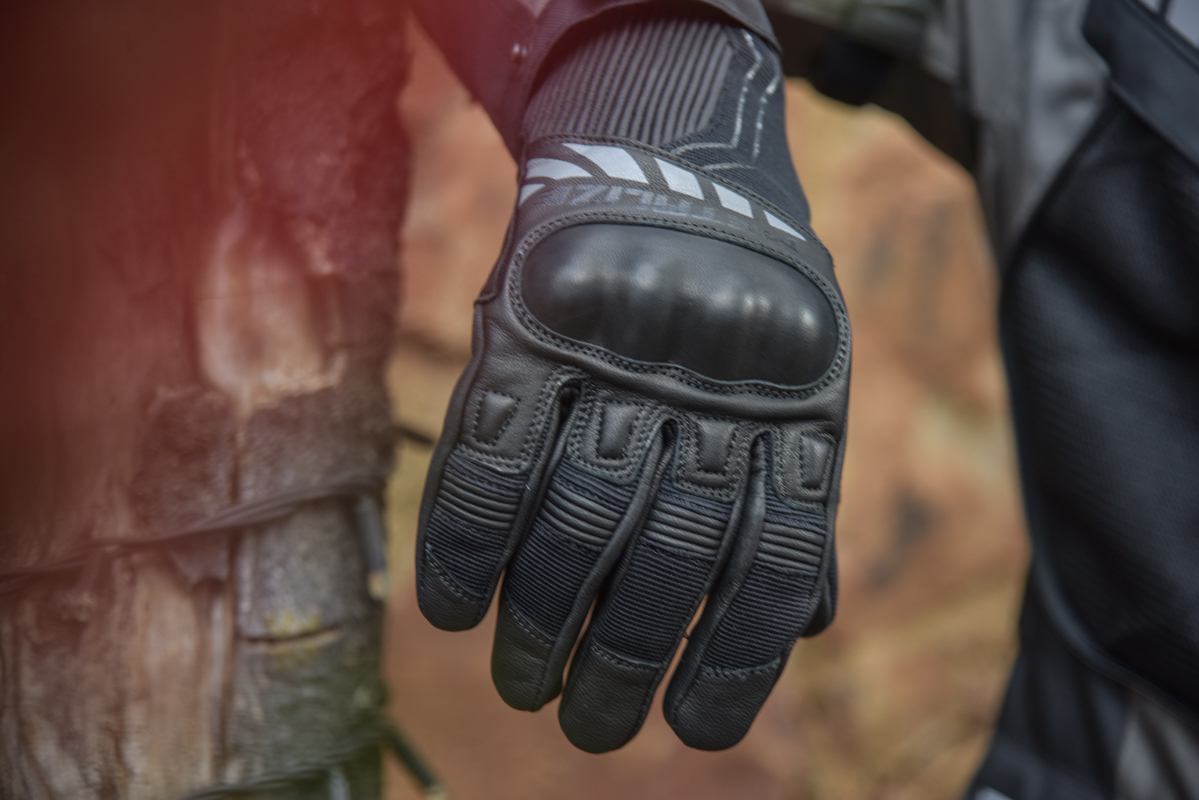 When you're on the road for extended time periods, you want comfort and breathability. The 386 comes with breathable mesh fingertips wrapped in leather, with a roomy neck and a soft inner padding.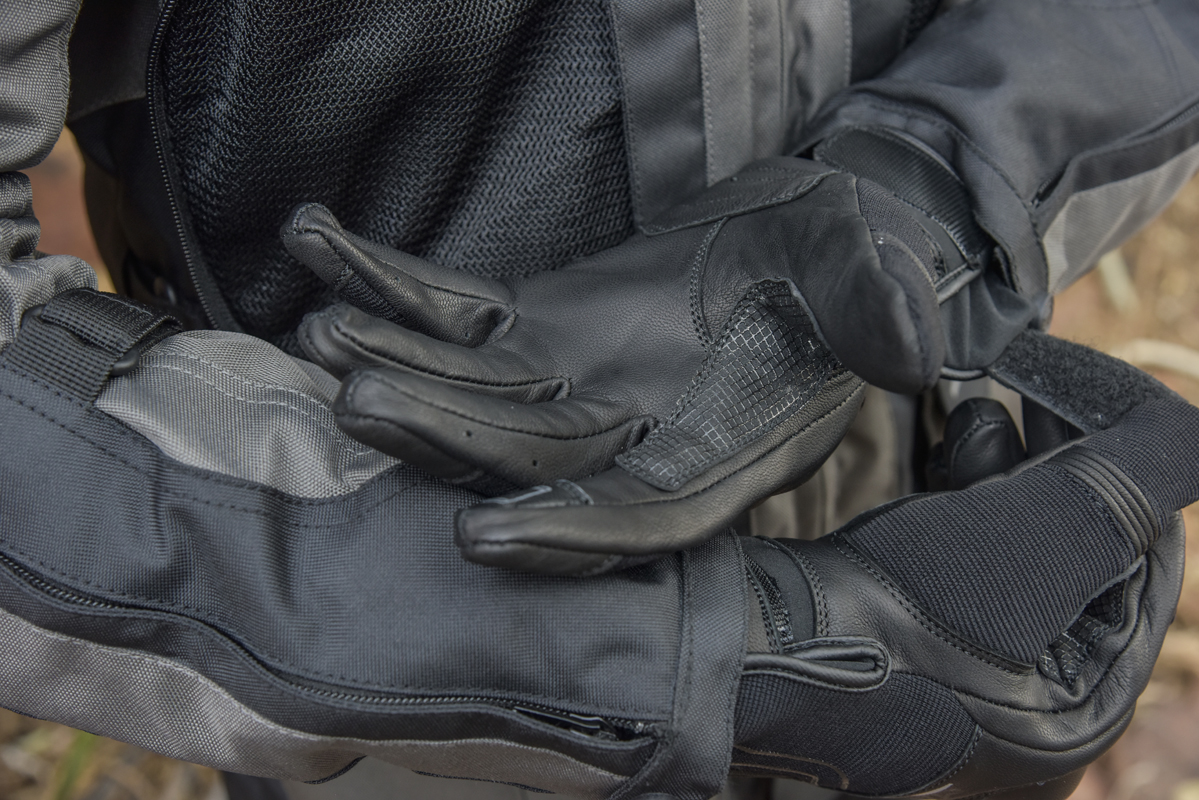 With winter just around the corner and the weather already starting to change, having a wide neck on the 386 helped keep the cold at bay, letting me tuck my sleeves in on cooler rides. All in all, if hitting the wide-open road is your thing, then having a pair of these might do you some good.
METALIZE 395 Shorty Glove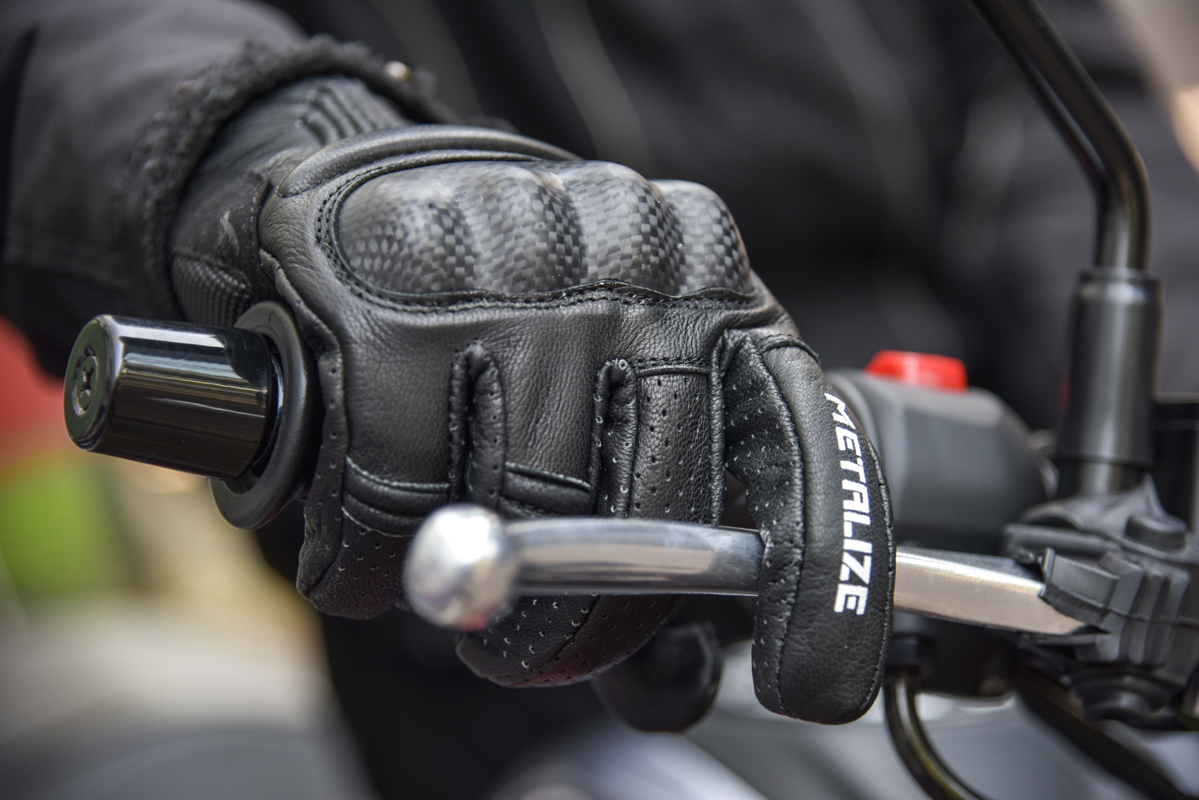 Although nearly 90% made of goatskin leather, the 395 still offers a sufficient amount of airflow through the perforated leather fingertips, and ease of fitment with stretch fabric around the wrist. The 395 glove gives off a sporty yet stealthy look, with a faux carbon knuckle protector, a simple graphic on the index finger, and an all-black finish.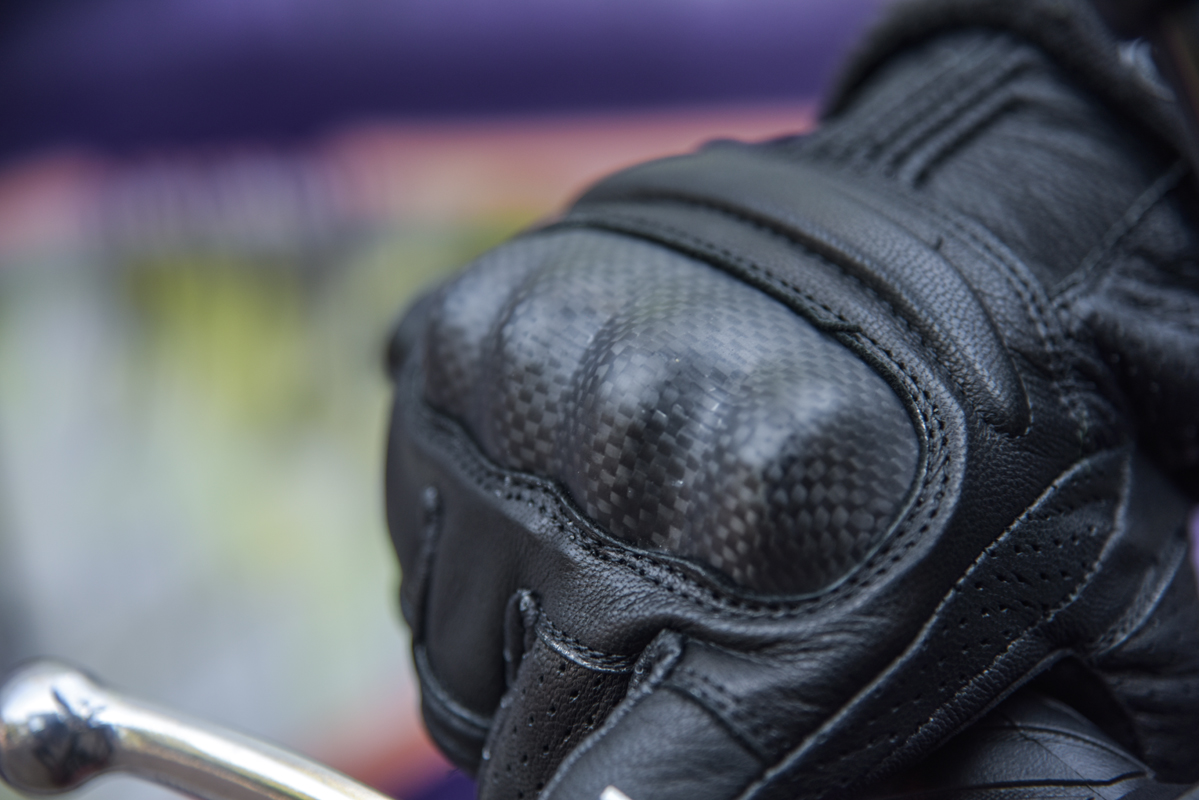 I've personally owned a pair of these for 20,000 km now, and they have outlasted my previous set of dailies, which cost R600 more and had to be binned after a similar time period. The leather is very durable, but its durability doesn't restrict movement inside of the glove. On the palm is a SuperFabric palm protector and soft material stitched around the leather, which makes moving your bike around in the garage a scratch-free affair.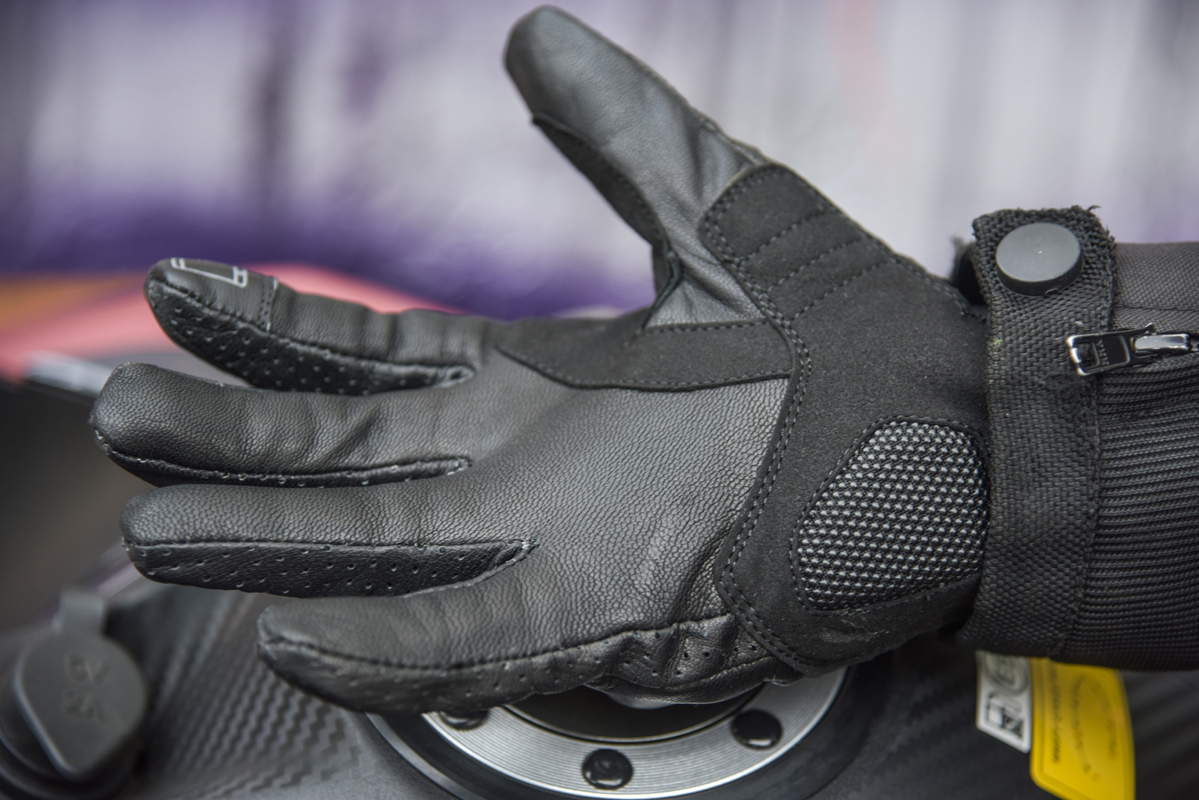 If you're a daily commuter and just fancy leather gloves over the rest, then these will last you all four seasons. For the sport bike rider on the road, these will suit you just as well, and even save you a few bucks down the road.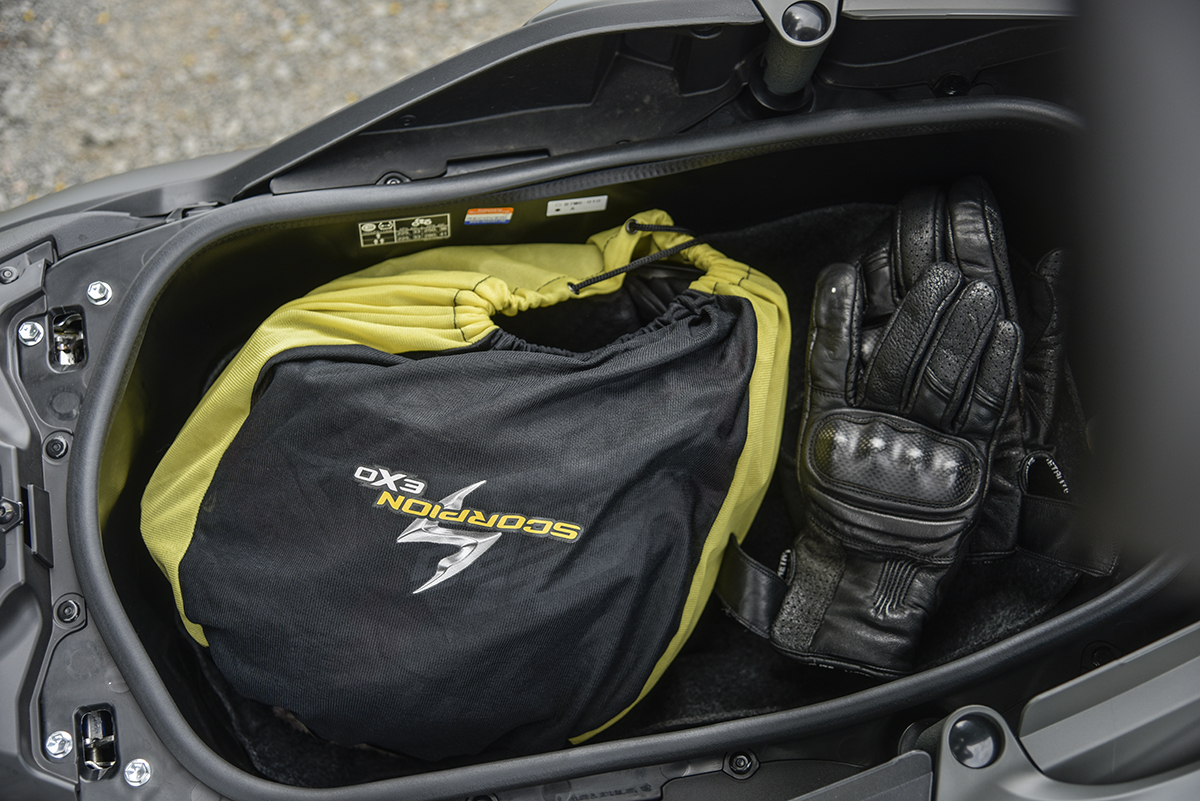 So there you have it—gloves that offer protection, comfort, practicality, reliability, and great styling. Apart from the excellent and affordable product, the METALIZE team are both enthusiastic and committed to bringing the best to their clients. All featured gloves are currently retailing for R850, so get down to your nearest dealer and get a grip.
METALIZE Shorty Glove Range
For more information on the METALIZE gloves used in this article, click on the links below…