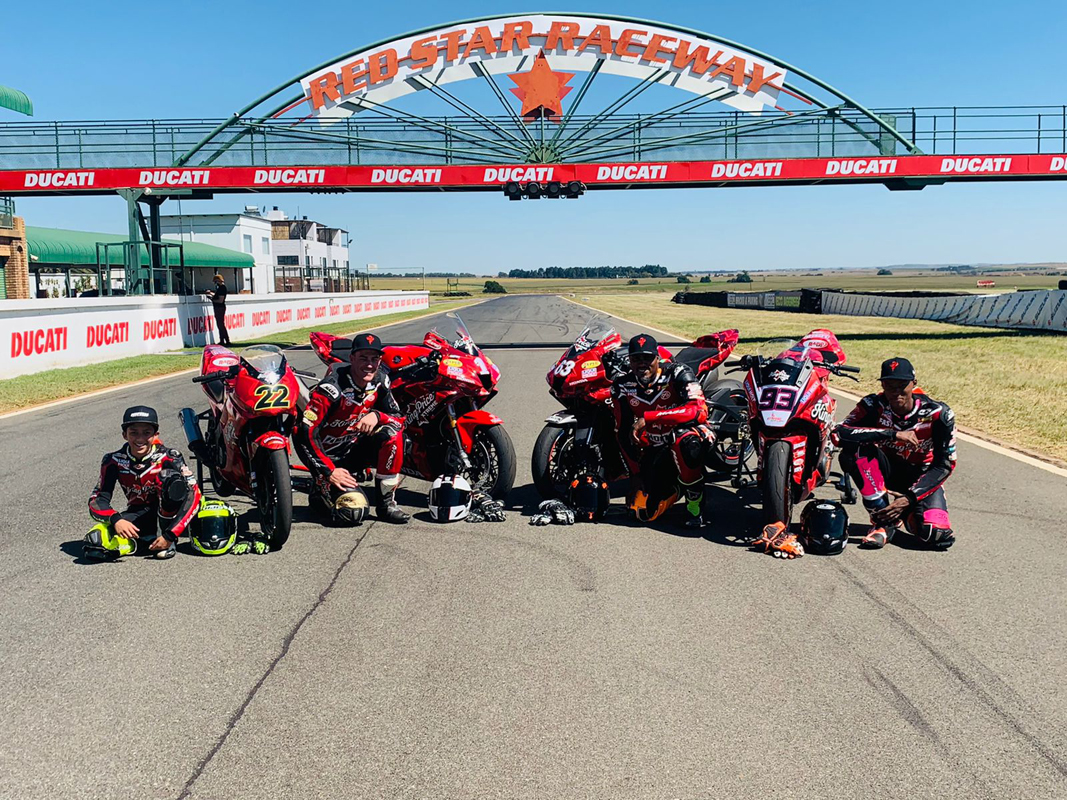 There's a 25 year age gap in King Price Xtreme's 2021 motorcycle race team. At one end is 39-year-old Sfiso Themba—at the other, 12-year-old Cayden Robert and 16-year-old Leungo Gaorekwe. And somewhere in the middle is team leader and seven-time national champion, Clint Seller, with more race experience than the rest of his team combined.
In a country where rugby, cricket and soccer reign supreme, motorcycle racing is an extremely niche endeavour. But King Price Xtreme are passionate about the sport, which is exactly why they signed Cayden and Leungo to the team—because for them, developing young riders is an absolute must.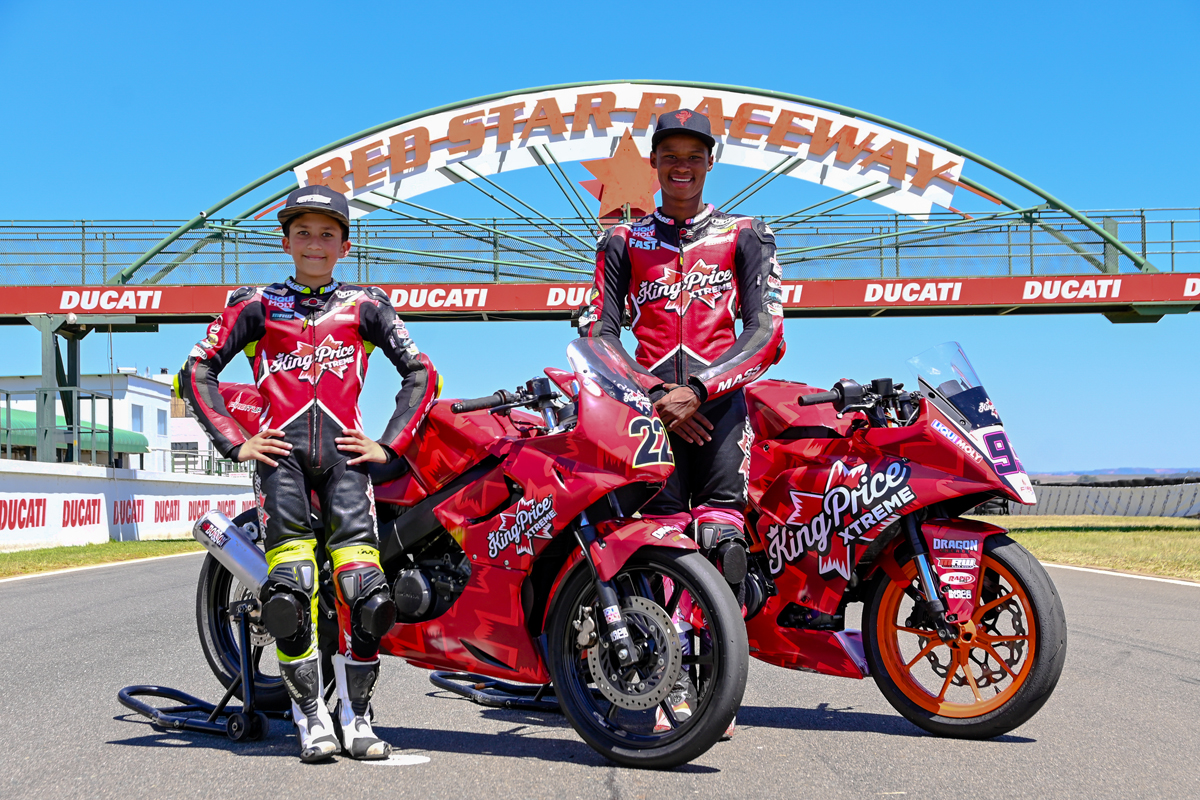 "For us backing passionate riders that we know will make an impact to the next set of riders is why we are in this sport specifically," says King Price brand development manager, Siyamthanda Williams.
Clint echoes that sentiment, recalling how previous King Price Xtreme rider, Dino Iozzo, developed his skills within the team. Dino's now racing overseas, but rode for King Price Xtreme for two years, ending his 2020 season on a high.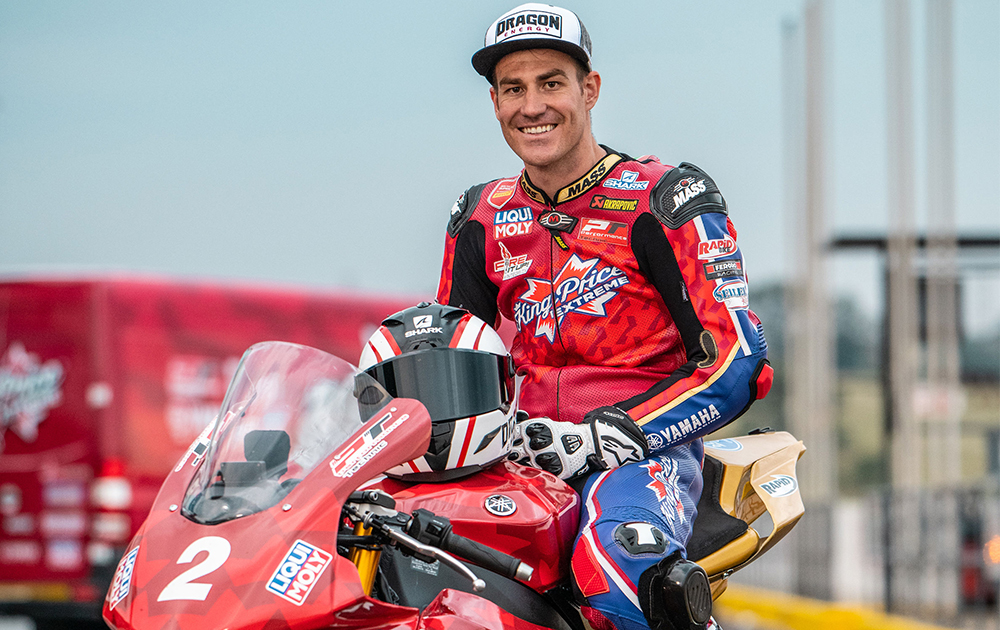 "Before he left, he was the best rider on a Supersport bike, winning every race that he entered," says Clint. "But in his first race in 2019, our goal for him was sixth place. That was a realistic goal at the time for him."
"Then two years down the line, at his last race, Dino was the most dominant rider in his class by a long way. I mean, I've even seen him riding superbikes the last few months before he went overseas… it sort of worries me how fast he's going."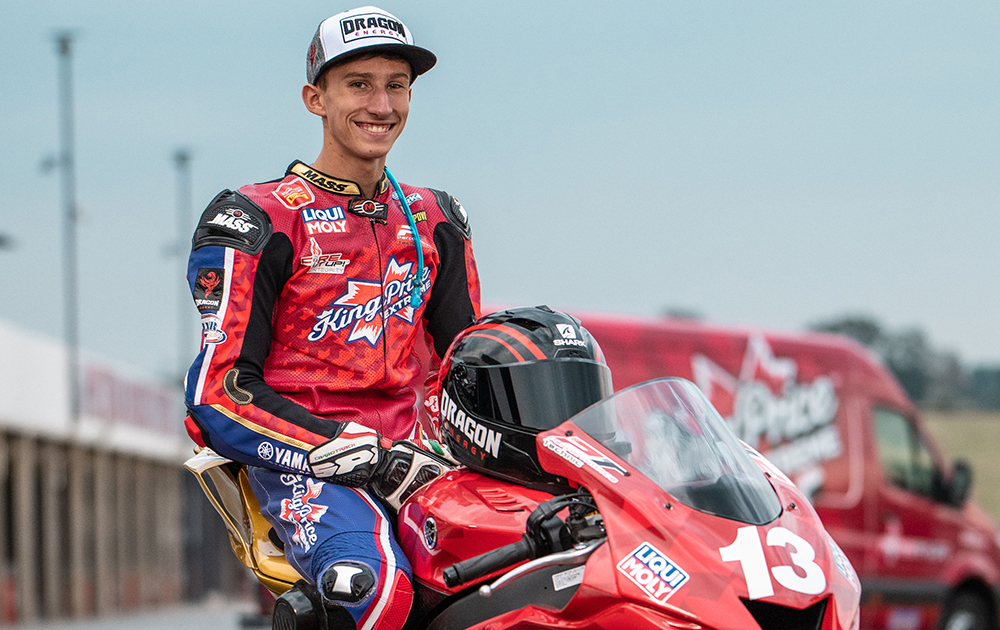 With Dino moving on, Clint was hungry to find fresh young talent for his 2021 team. Then he found it while training on his 150 at the Formula K short circuit: "About 2 seconds down this road was this kid. I didn't know what he looked like or anything, but he was on a bike with no fairings (I'm assuming he crashed a helluva lot) and I thought 'let me quickly just chase down this youngster and show him how good I am'."
"I couldn't catch him. And 20 laps later I was so tired I pulled in, and he did about another 20 laps after that. I walked down the pit, and there was Craig Roberts [Cayden's father], and he had Leungo and Cayden sitting at his trailer, with no fairings on the bikes, because as I said I'm pretty sure they crashed them all the time."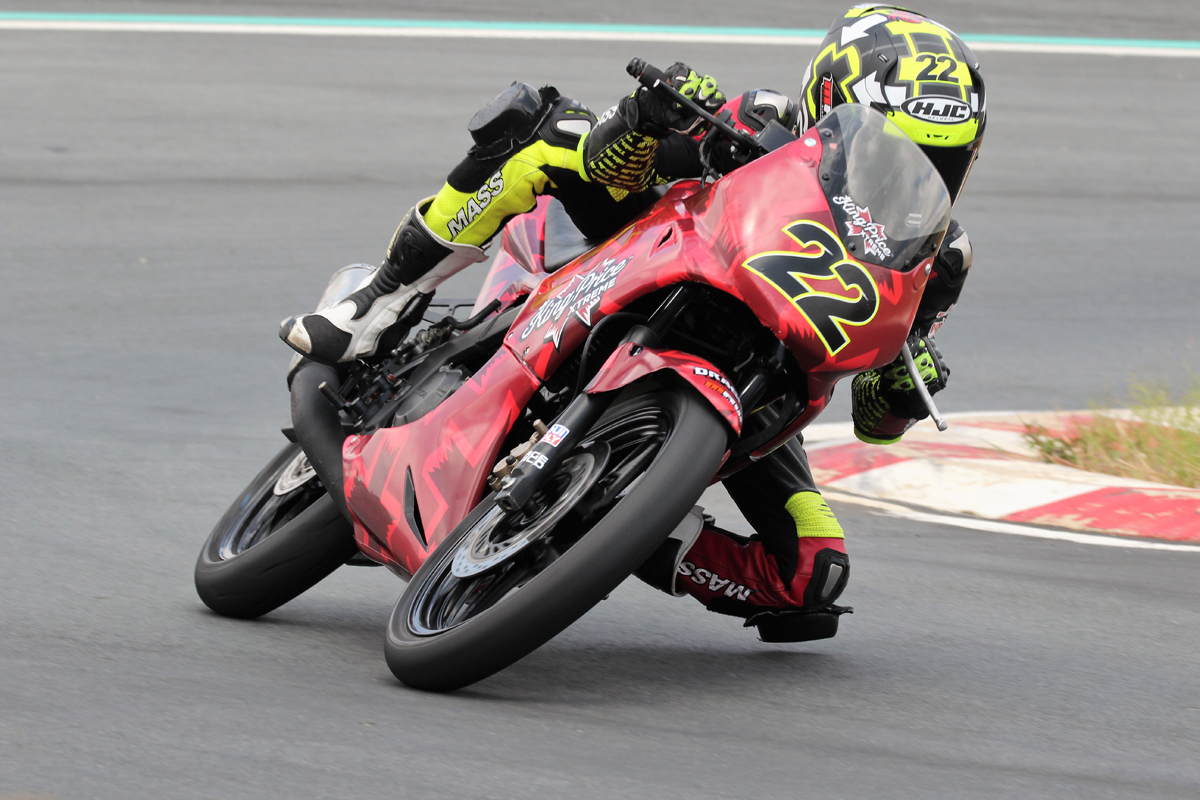 "But I could see how much passion there was, and that there was talent. And to me that was something special that I could see—that these youngsters were fast, they're talented, and they've got good family structure and support behind them."
"Clint discovered the two guys," adds Siya, "and when he spoke to me about their characters, I immediately knew they would be a great fit for KPX. I've worked with and seen many riders but it's rare to find riders that are passionate and driven. Couple that with their ages and how I completely understood what the sponsorship would mean for their futures as well as futures of aspiring riders, I was sold on them."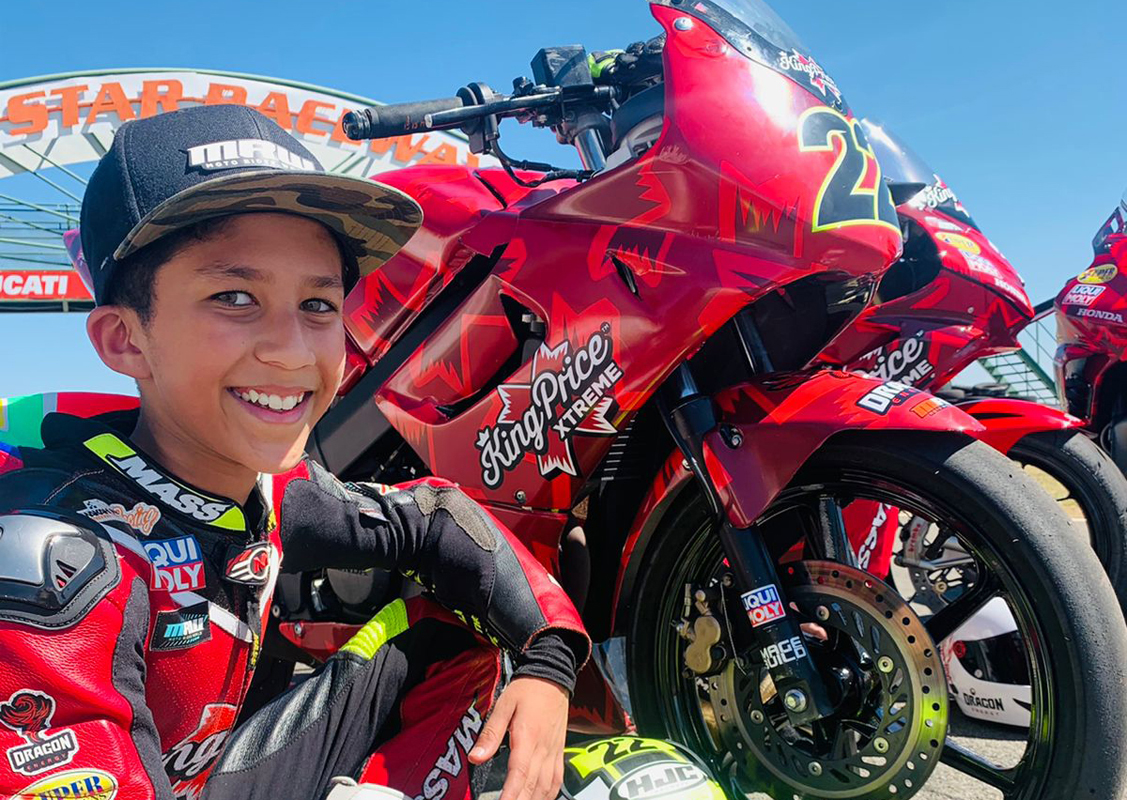 King Price Xtreme sponsor, Liqui Moly South Africa, is on board with the team's rider development too. "There is no sustainability in anything, unless you are willing to invest in new life and talent," says managing director, Melicia Labuschagne.
"I love the investment of King Price into the young guns. The more this happens, the bigger the inspiration to other youngsters to see it is possible, to learn, to look up to and to inspire more and more to follow their dreams and always know—with hard work, good habits and dedication, anything is possible!"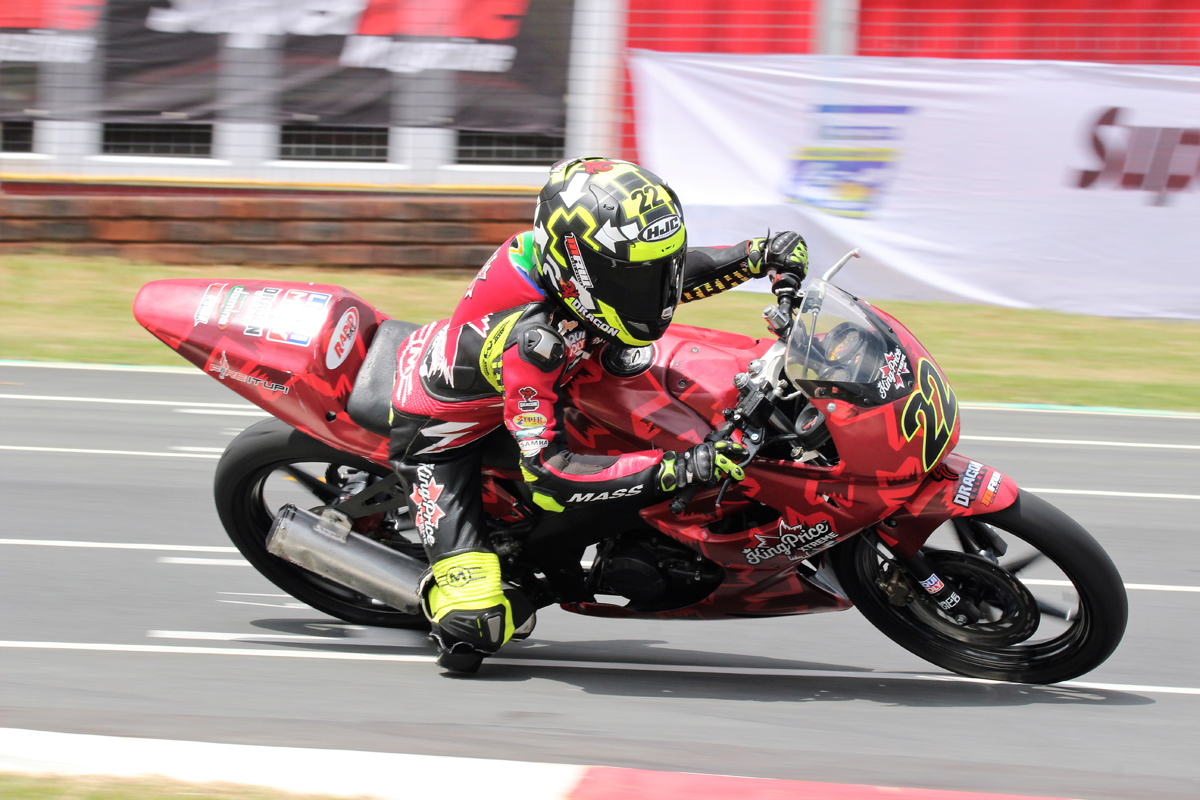 Sitting on a call with the King Price Xtreme team, it's clear that Cayden and Leungo have their heads screwed on straight. Cayden comes from a motorcycle racing family, and grew up accompanying his brother to the track. "I always wanted to get on the bike," he says. "Sometimes you'd be looking for me, and I'd be at the track sitting on the bike, pretending to go around."
"It's awesome to be part of such a successful team. Growing up in a racing family really feels like I have been given the opportunity of a lifetime to be a rider in the KPX team. I have watched Uncle Clint ever since I can remember, and to be his teammate is special for me."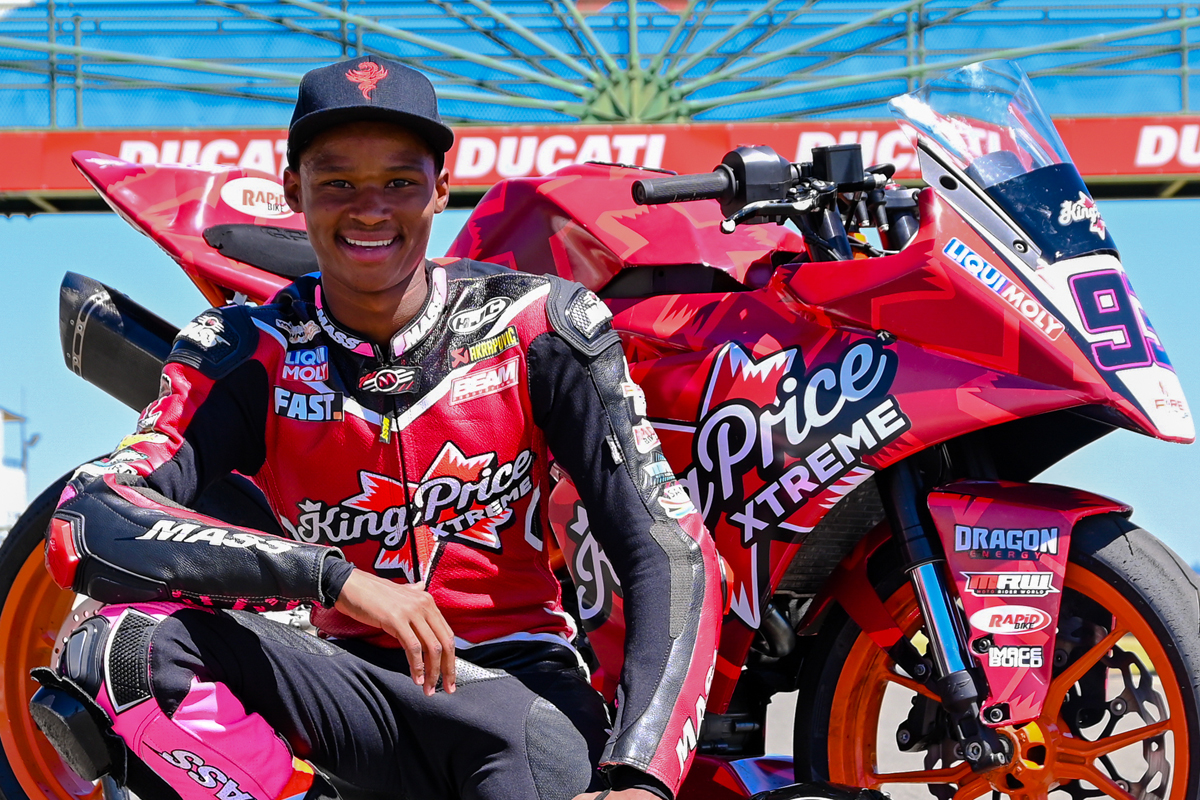 Leungo's love affair with wheels started when his dad put him on the back of a quad as a toddler. Soon he had his own quad, then an off-road bike before eventually switching to road racing. Watching local hero Brad Binder set the global stage on fire is a huge motivation for him. "Brad is such an amazing character," he says. "If I had to pick a person that I'd like to be like in terms of riding, I'd want to be like Brad."
"I am thrilled to be part of the King Price Xtreme Race team. I have been with the team for only a few months and I am super excited about the future as I embark on this journey. To be very honest, I still feel the same as before because my coach and other dad (Uncle Craig) works very hard to be as professional as we possibly can."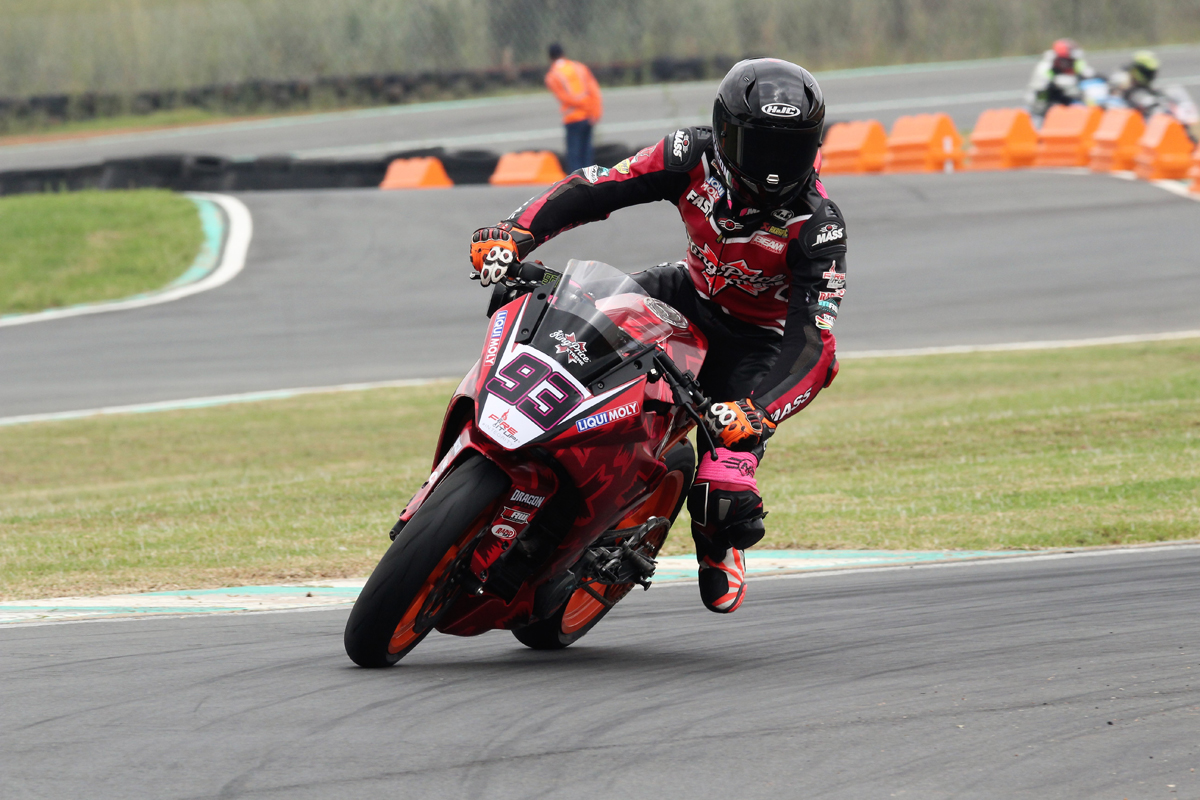 For 2021 Cayden will be racing two different classes in the Superbike Magazine Short Circuit series. He's piloting the Honda NSF100 and the Honda CBR150, thanks to King Price Xtreme's new motorcycle sponsor, Honda South Africa. (Clint and Sfiso are on board the all-new Honda CBR 1000RR.)
Leungo's racing in the Short Circuit series on a Honda too, but also in the RSR series on a KTM RC390. And he's planning to race in the upcoming Africa Cup on a Yamaha R3, but is already itching to get onto bigger bikes.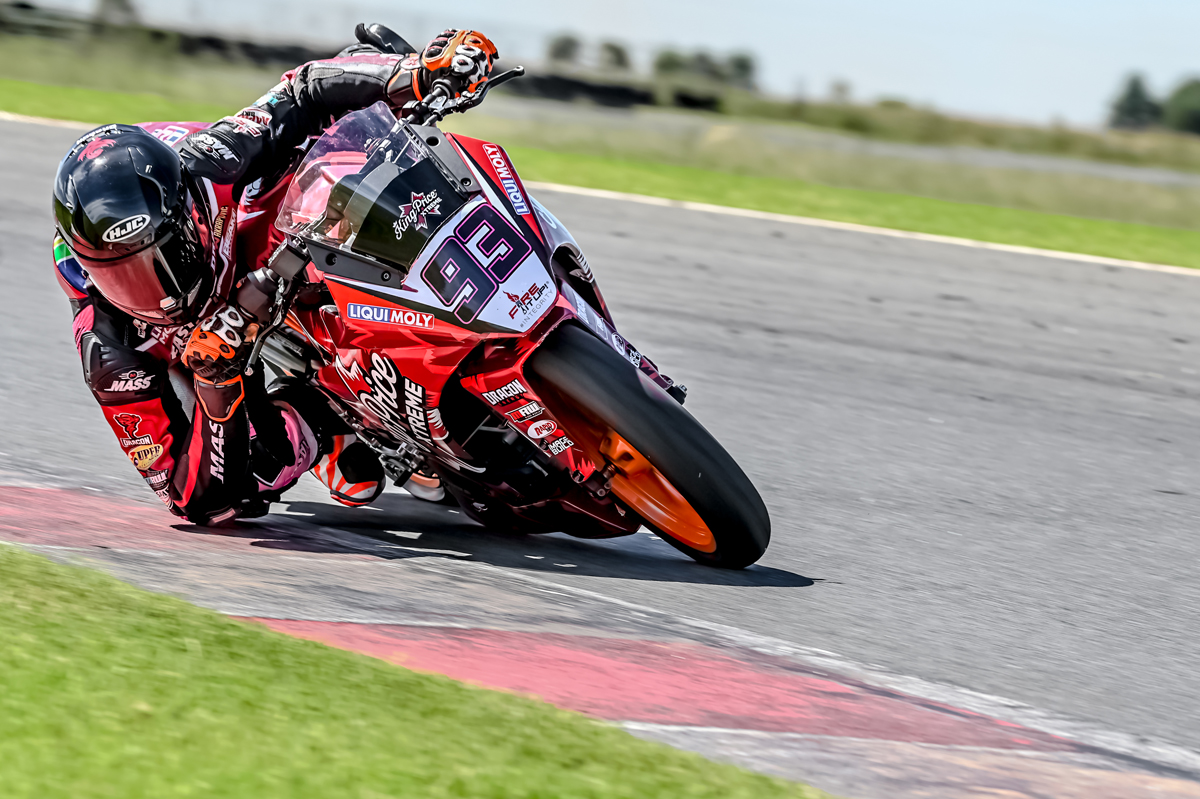 With two rookies to mentor, and an older, yet still developing (and very much hungry) rider in Sfiso, Clint has his hands full. But he has help, in the form of Cayden's dad, Craig, who runs the junior team in its entirety, from managing the machines to coaching the riders.
Together, they're expecting big things for the future—not just for their riders, but for the sport. "A lot of people, at least when we started, didn't know much about racing and motorsports," says Siya. "With the likes of Leungo and Cayden, I'm hoping that they will come into a platform and sphere where that spotlight is shone on the local riders from a very early age, so that they can be able to reach further heights than Brad Binder or anybody has thus far."
Huge thanks go out to all the sponsors:
King Price Xtreme, Honda SA, Dragon Energy, Liqui Moly, Fire It Up, RACE SA, Rapid Bike SA, Super Signs, ImageBuild and PS Branded. You make all of this possible.