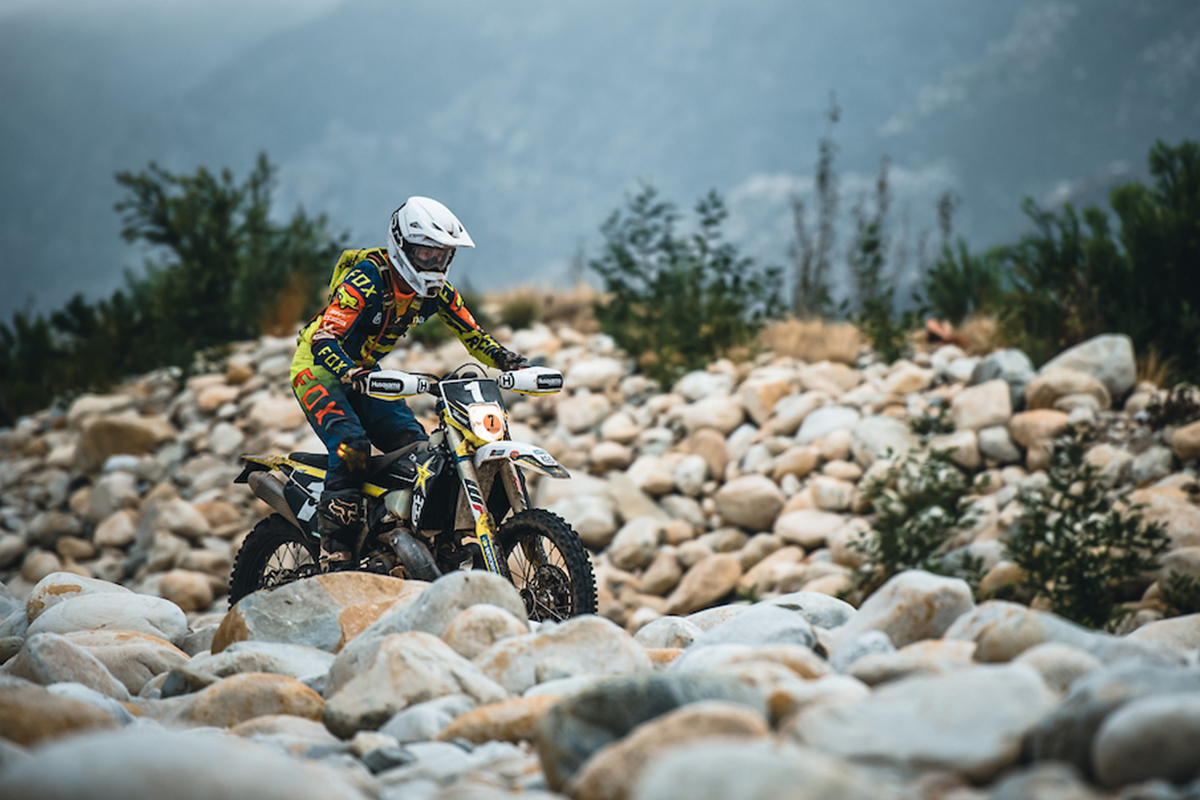 After being forced to retire from the first round due to an illness, Brett Swanepoel was out for redemption as he lined-up for the second round of the National Enduro Championship this weekend. The event was hosted at Roodeberg Enduro Farm, Western Cape, and had everything from rocky riverbeds to unforgiving mountain climbs in store.
Undaunted by his less-than-ideal starting position, a determined Swanepoel set off to start clawing his way back up the leader board. On a route that demanded technical skills, immense fitness and a strong sense of grit, the rider wasted no time as he moved into the lead in the early stages of the race. Ahead of Bradley Cox and Rockstar Energy Husqvarna teammate Heinrich Aust, Swanepoel looked untouchable as he widened his gap on the rest of the field to snatch a comfortable victory.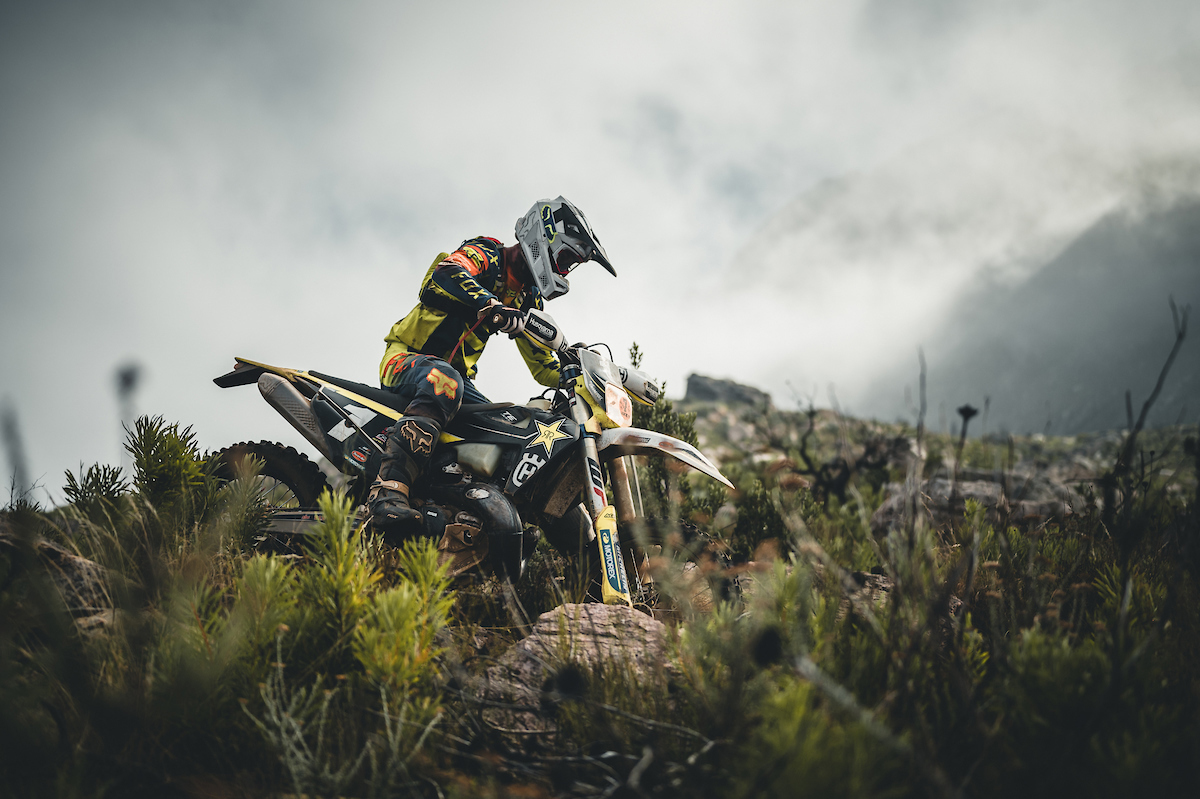 "I know that my chances of winning the championship are very slim after I pulled out of the first round, but that doesn't make me any less determined to win. I felt so confident out there on my TE 300i – I really needed a race like this this after the way the season started," said an elated Swanepoel.
Teammate Aust put on an eye-catching performance this weekend as he secured yet another podium position for the season. The rider set off with a blistering pace and entered an intense bar-to-bar battle with E1 Championship rival Bradley Cox. Aust painstakingly pushed the pace up front for most of the event and was overtaken by Cox in the final race to the finish line. Pleased with a second position in his class and third place overall, the rider commented: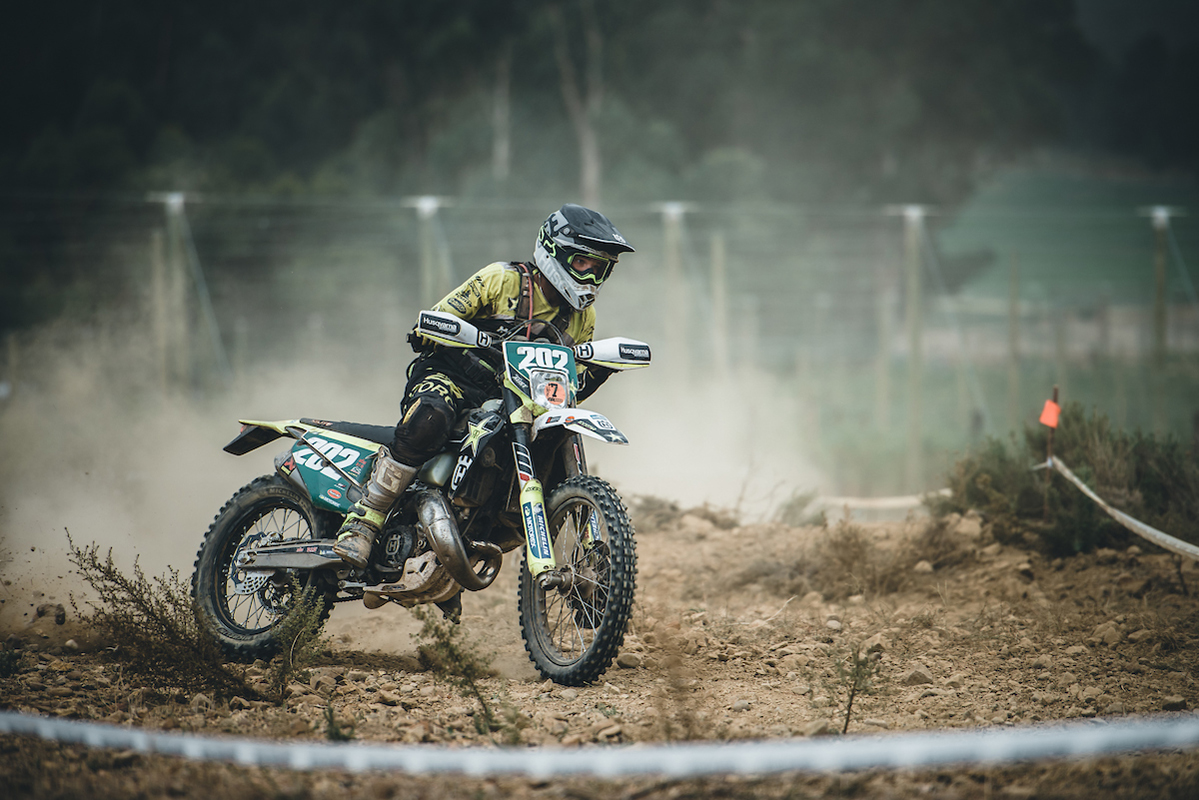 "I'm really happy with the way this season is unfolding. I knew it would be tight between Brad and I before the race even began. It's always fun to have such a close championship – it makes things interesting! I really enjoyed how technical the terrain was today and I'm really looking forward to racing the Extreme event too," said Aust.
After his team's successful day in the saddle, Husqvarna South Africa's Fred Fensham commented: "It was an awesome event – thanks and compliments go to the Roodeberg Farm owners and Graham and his team for a great track! On the team side, I am so proud of both our riders. Brett was outstanding as was Heinrich. Thanks to Anthony, our mechanic, for the bike prep as they did not miss a beat! Now we look forward to the first round of the Extreme series."