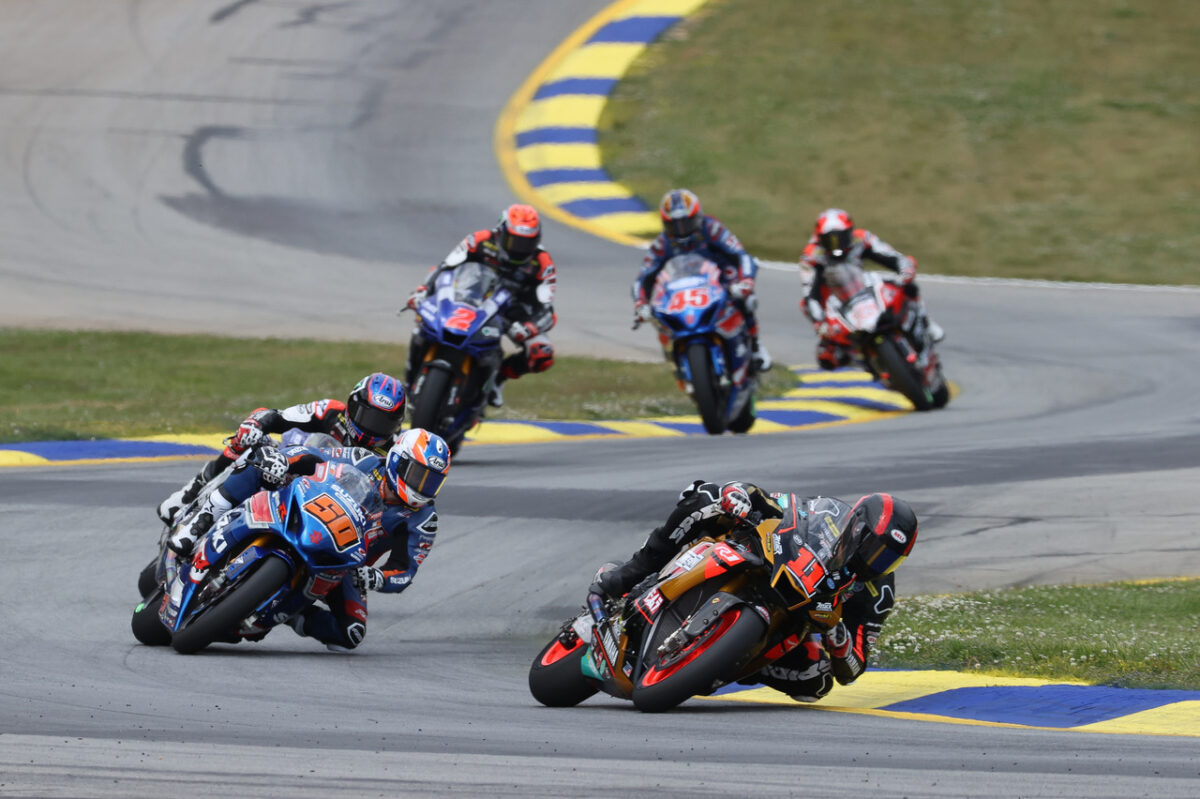 Following up his season-opening MotoAmerica Superbike race win on Saturday at Michelin Raceway Road Atlanta, West Racing's Mathew Scholtz finished as runner-up in Sunday's round-one-concluding race. On the strength of his first- and second-place finishes, Mathew is currently leading the 2021 MotoAmerica Superbike Championship.
Starting from the pole based on his number-one finishing position in race one, Mathew got off the line well, but he had to slot into second place going into turn one. He held the position for the first four laps and then moved into the lead on lap five, which he maintained until he was passed on lap seven. The race leader had to pit in order to serve a penalty for jumping the start, and then, fellow Yamaha Superbike rider Jake Gagne overtook Mathew, which kept him in second place where he stayed all the way to the checkered flag. Josh Herrin ultimately finished third behind Mathew, which completed the all-Yamaha Superbike podium.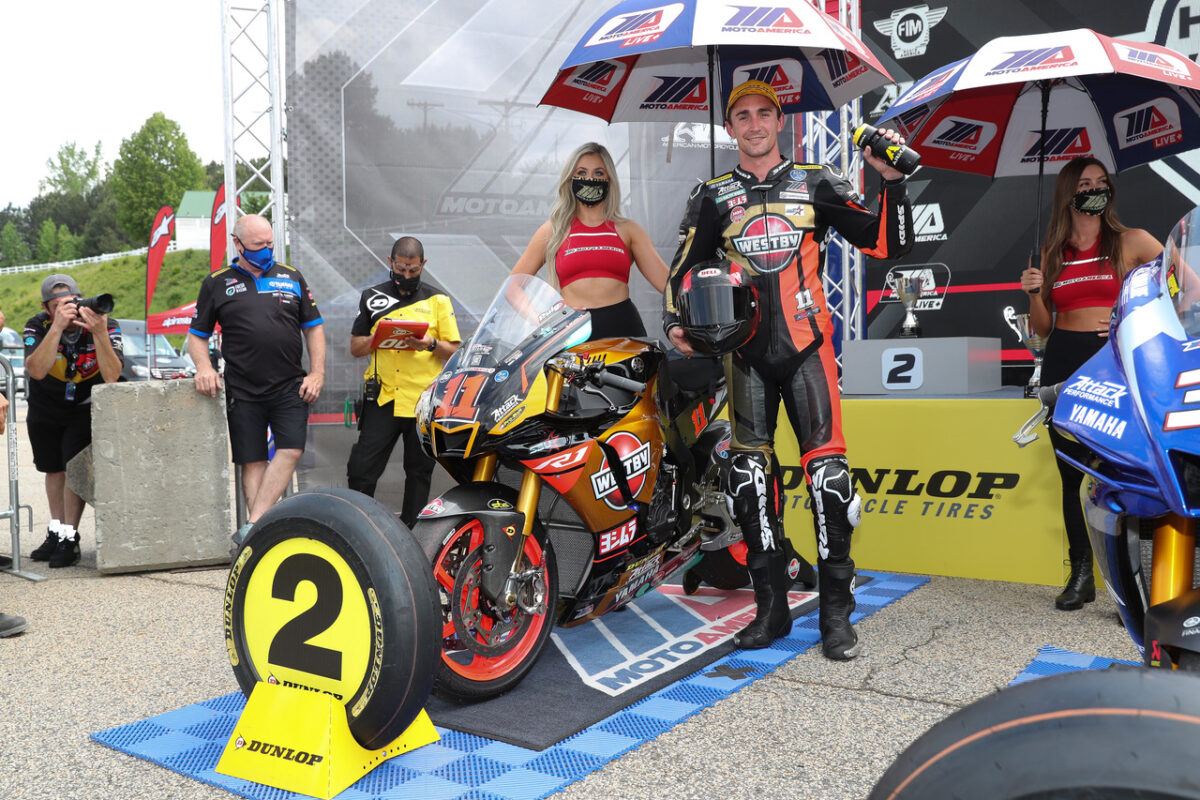 "When Gagne passed me, I tried to hang onto him for about three or four laps afterwards and I was pushing super-hard," Mathew said. "I nearly tucked the front in a couple of corners. He was stronger in some of the corners, I was stronger in some of the other sections. But, we were just going backwards and forwards, and it seemed to just wear my tires out pretty quickly. It helped me to see where his bike is better than ours. We need to just work on getting off the corner, but otherwise, I'm just happy to be back up here. Well done to Jake. Well done to Josh. It's really awesome to have a Yamaha sweep. VIR is the next round for us, and it's one of my strongest tracks, so I'm looking forward to it."

Next up for Westby Racing is round two of the MotoAmerica Championship, which will take place at VIRginia International Raceway in Alton, Virginia on May 21 through 23.