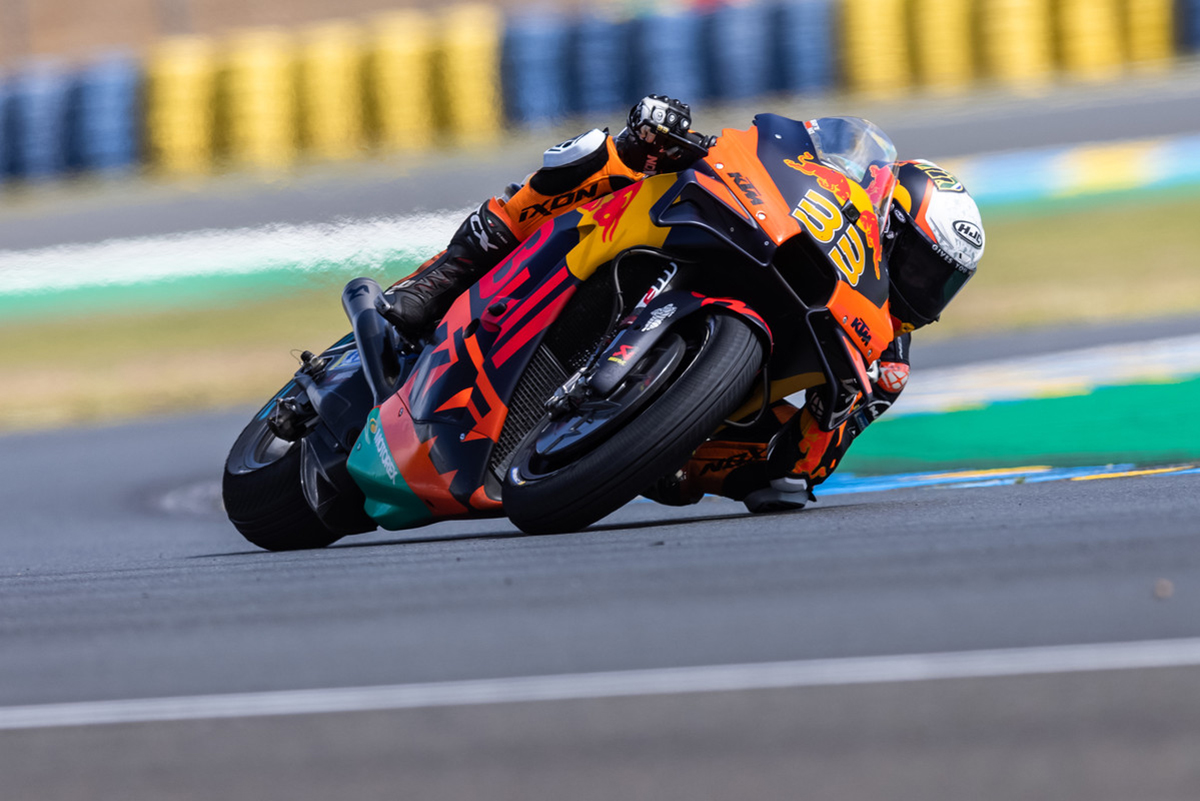 Round 5 of the MotoGP calendar saw riders line up at the legendary Le Mans circuit this weekend for an action-packed and unpredictable SHARK Helmets Grand Prix of France. After round 1 of the MotoGP championship in Qatar, we already knew 'GP' had returned with an almighty bang for the 2021 season, but gee… did this French GP shock us.
Darryn Binder
Saturday, saw Darryn Binder roll his Petronas Sprinta Racing Moto3 bike onto a wet Le Mans circuit for Q2 qualifying. Darryn opted to use wet tyres during his run, but was unable to make his set-up work for him, with the first sectors still drying and conditions improving. At the end of qualifying our fellow, South African pushed hard and crossed the line with a 1:52.511 lap, placing him in 16th.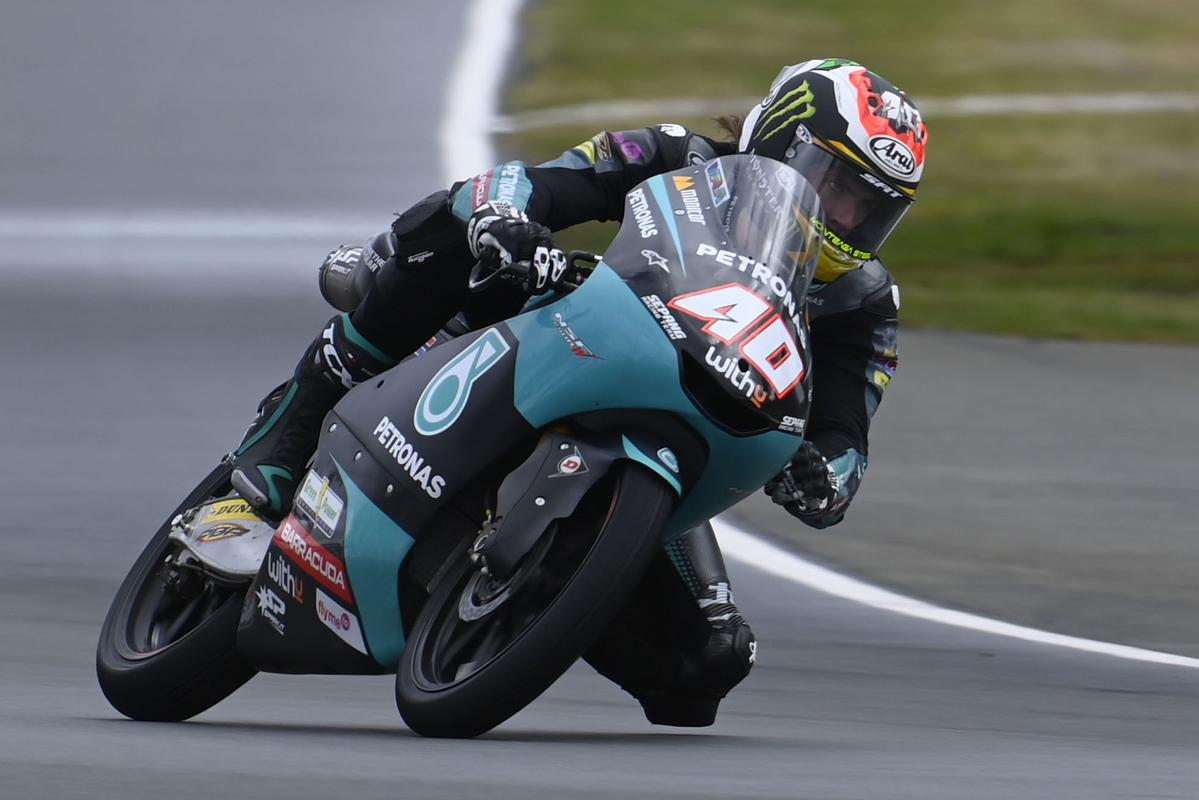 If getting a good start wasn't hard enough, just imagine your airbag randomly deploying. Well, now that's how Darryn Binder's race started. After his airbag deployed, Darryn ran wide at turn 2 and found himself at the back of the field (24th) by the end of the first lap. After some deflation, Darryn started making his way through the pack and into sixth by lap five.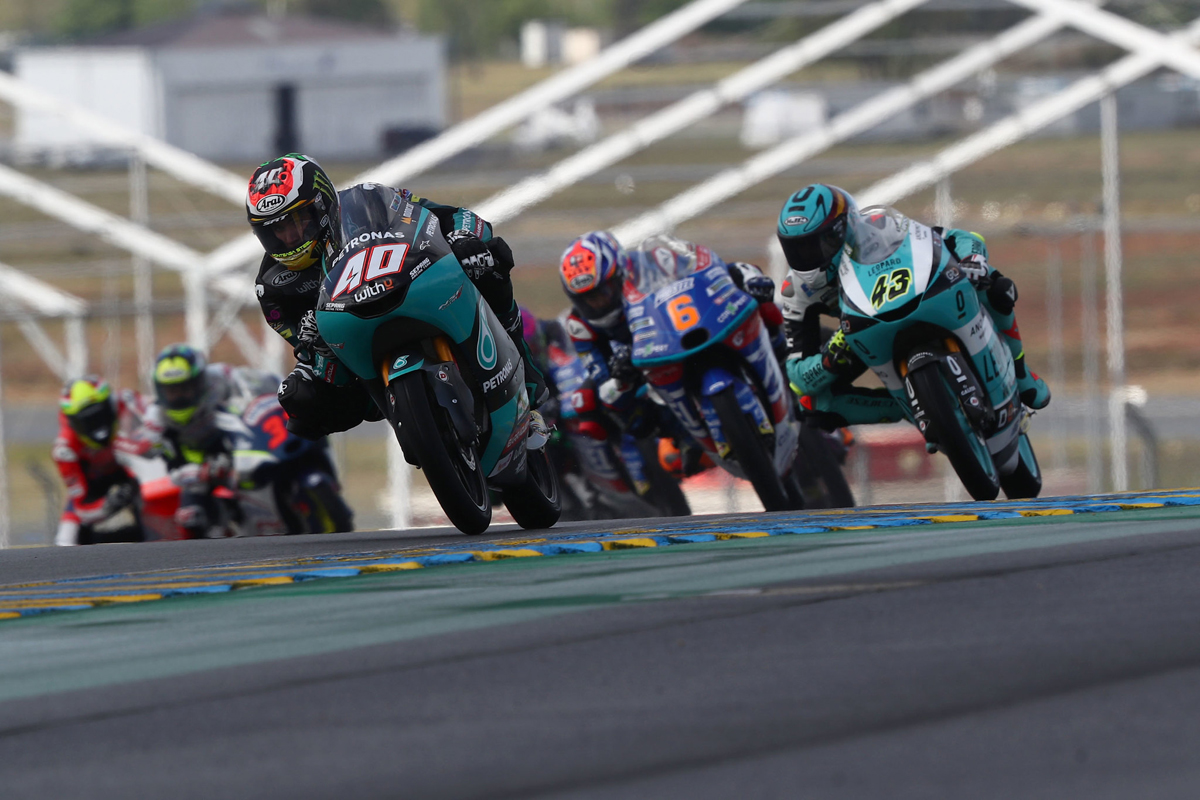 With a large gap between him and teammate John McPhee in fifth, Darryn pushed hard to close it down but had a turn 3 crash on lap seven. He quickly rejoined the race in 21st place, but the gap to the main field proved too big to bridge and he crossed the line 20th. Binder now sits 8th in the championship with 36 points.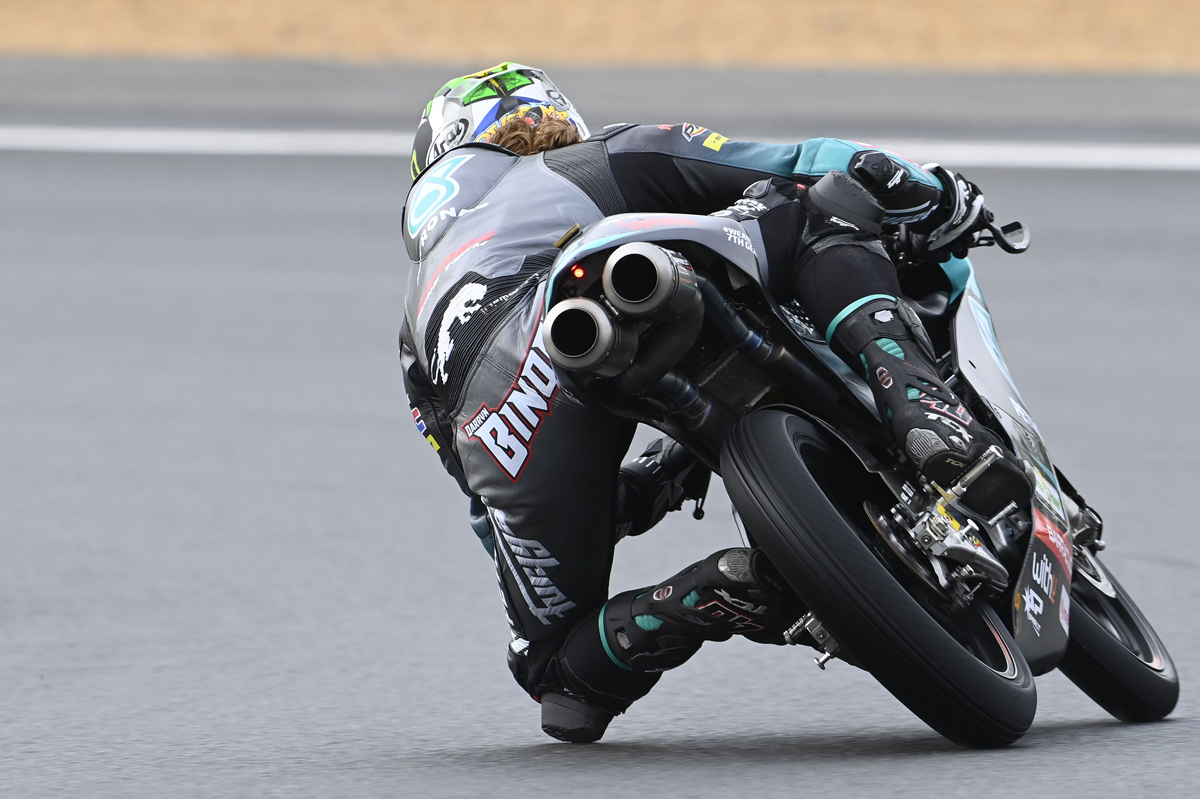 Darryn Binder: "Unfortunately that result wasn't what I had in mind today. I had a good launch off the line but my airbag went off going into the second corner, which nearly caused me to go into another rider. I ended up cutting the chicane and had to drop back. I made a really good comeback and passed a lot of riders. I felt good, had a decent rhythm and I was just keeping my pace. Unfortunately going into Turn 3 I lost the front and there was nothing I could do, although I continued riding it was pretty much the end of my race. I'm just looking forward to getting to Mugello now."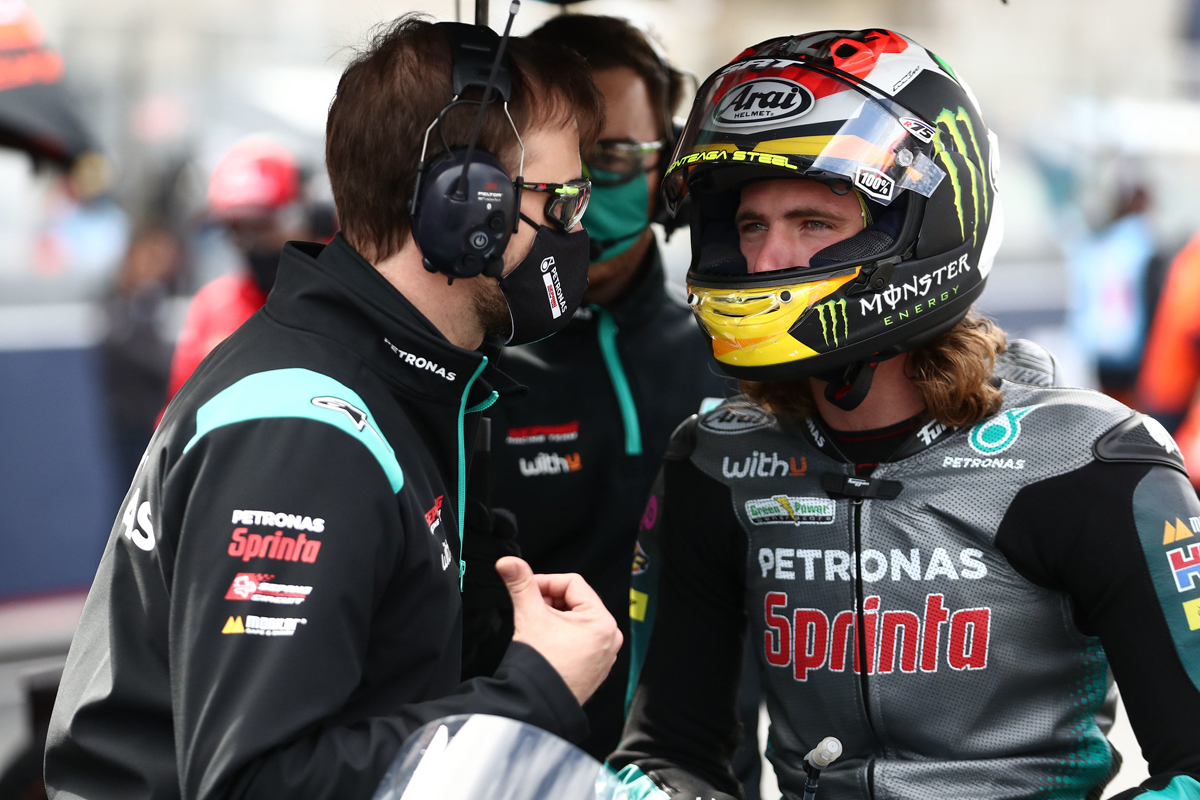 Brad Binder
Brad Binder, had an unlucky qualifying session and struggled to find his feeling in the conditions. Qualifying saw Brad get stuck behind some yellow flags for two laps, forcing him to sit up and not cook the rear tyre—leaving him no time to set a fast lap. This all meant, Brad would have to start from 21st on race day.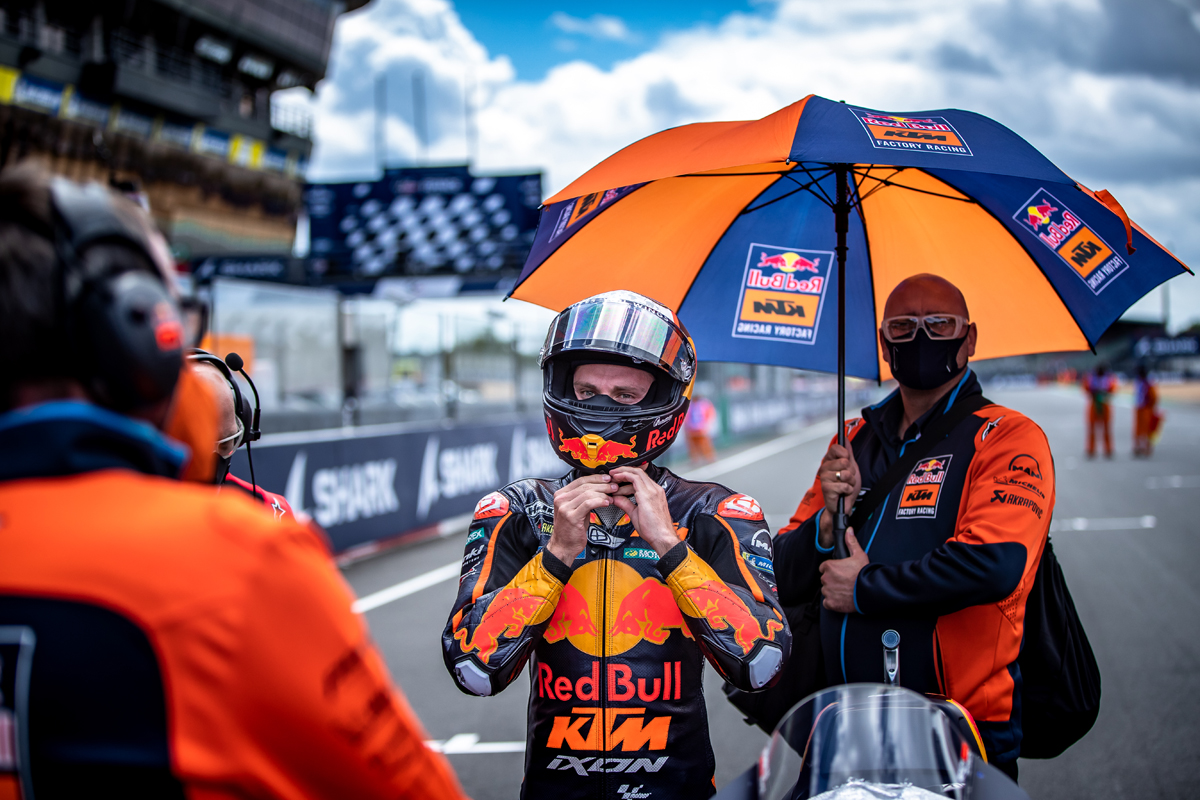 The last race of the day, saw more unstable weather conditions at the forefront, creating busy, tricky and bizarre scenes for the 27-lapper of Le Mans. Although confusing, the race was declared a dry race, but with some looming dark clouds in the surrounds, we all knew a flag-to-flag sprint was beckoning. With the cool conditions, the entire field had selected the soft-soft slick Michelins to begin the race on, with some forecasts suggesting there might be some rain on the way—drama was on the way.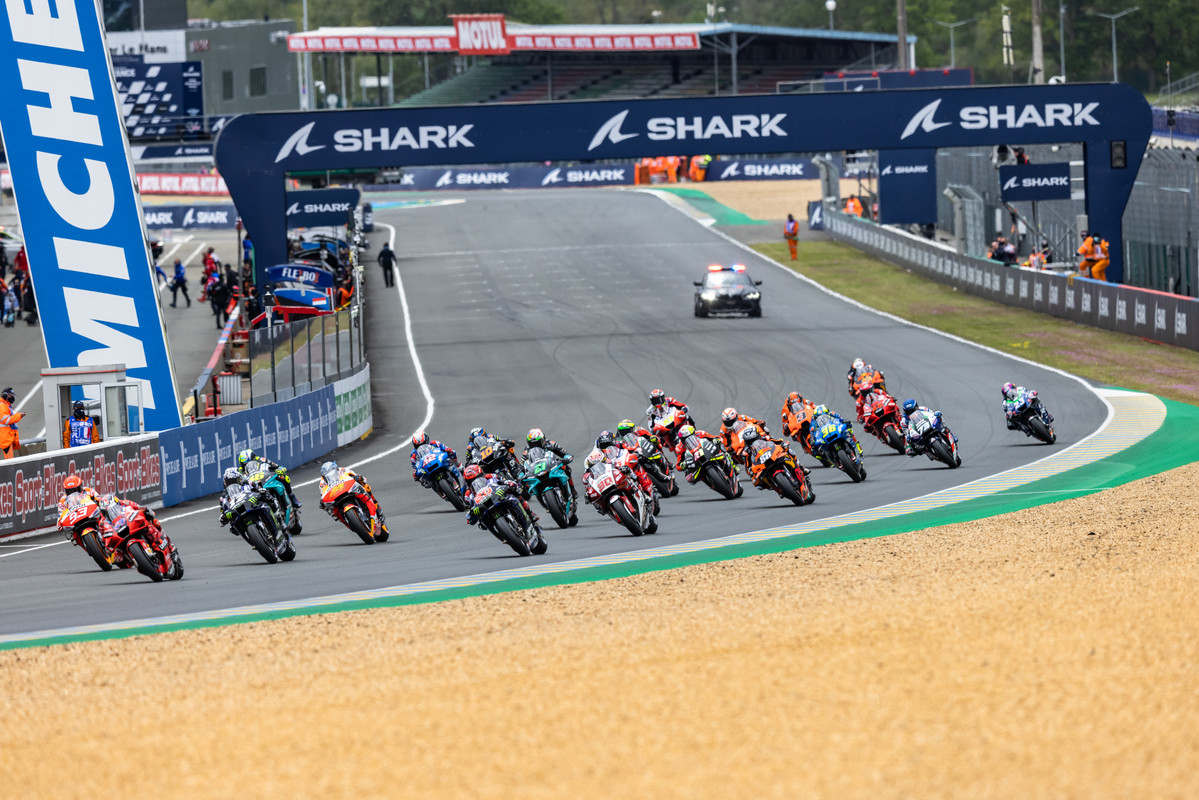 Off the line and as expected, the big red propelled their way to the front well Brad had some problems launching his RC16, forcing him to filter into last place. He quickly made his charge forward and managed to get past a few guys. Before you knew it, the dark clouds had rolled in and some rain spots started to appear on the camera lenses.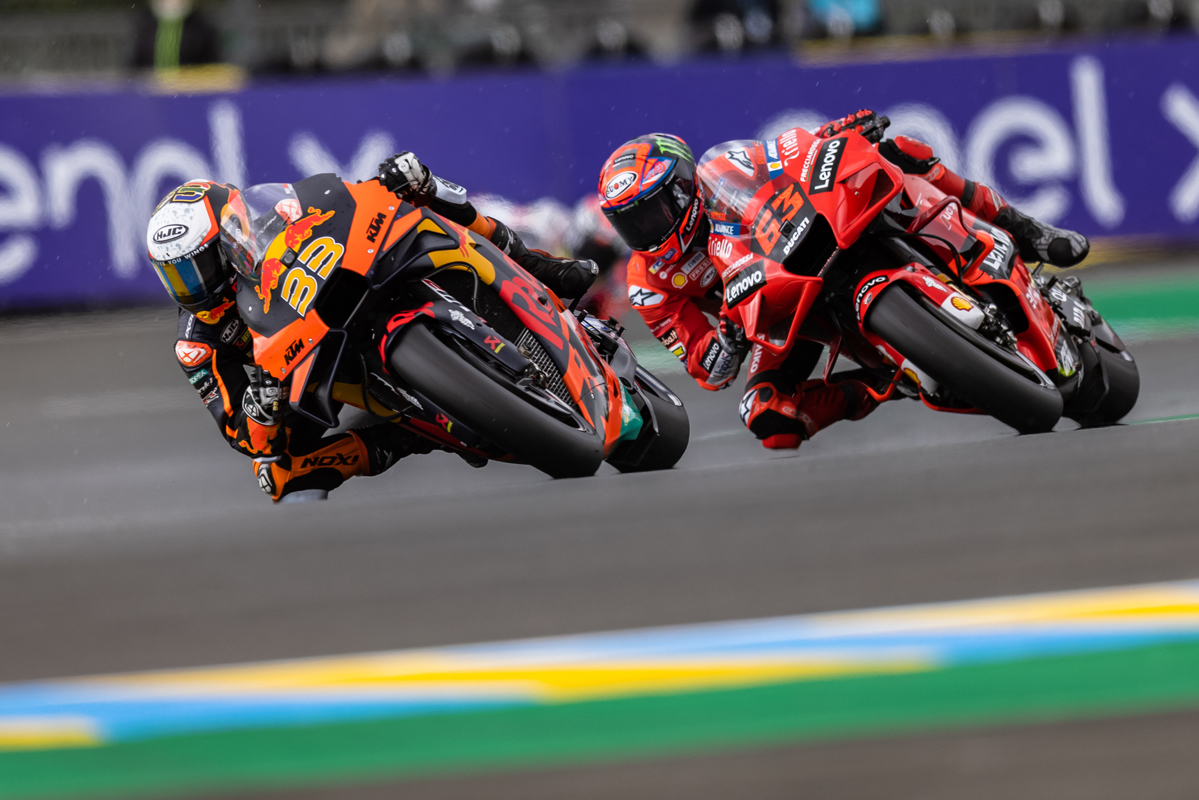 The heavens opened on lap 5 as the riders headed into turn 3, making the decision an easy one—get to pitlane. For Brad and a few other riders, this non-stop flag-to-flag format would be a first. With no grip at all, number 33 guided his machine into pitlane and exited onto a very wet track.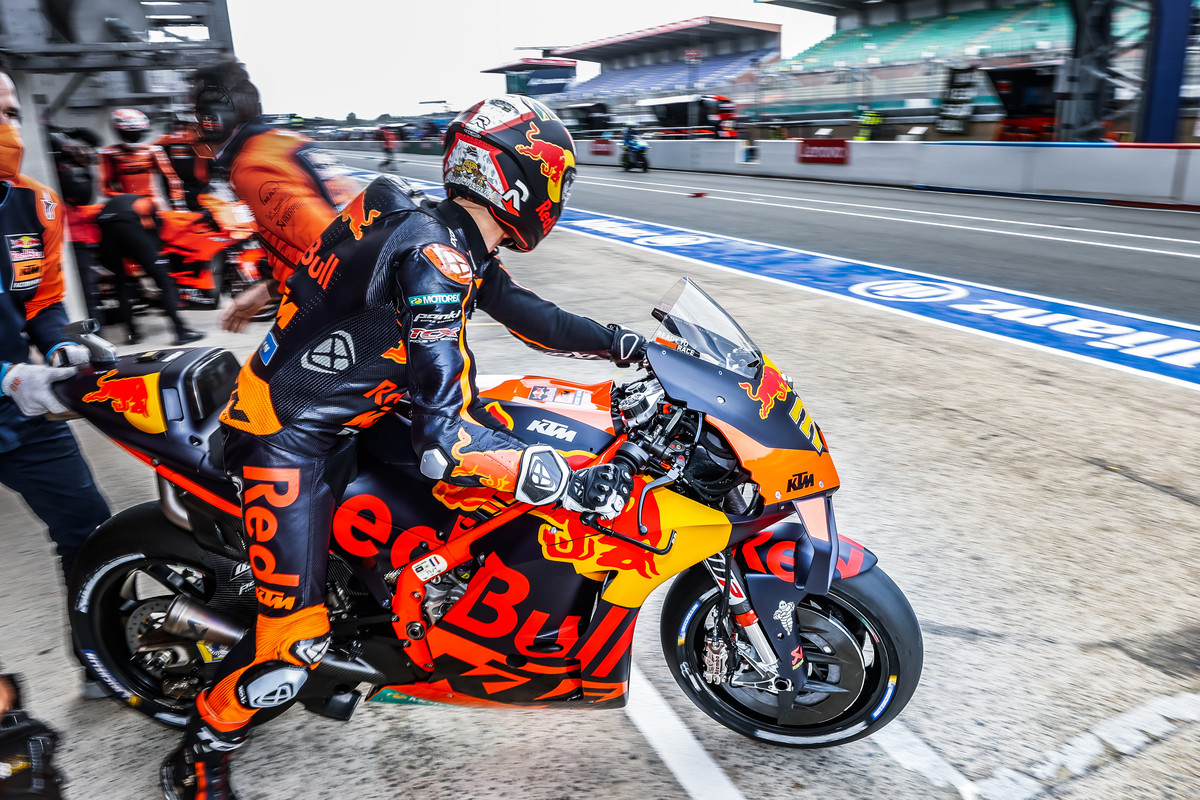 He rode within his limits well rider after rider met the gravel including teammate Miguel Oliveira. Brad crossed the line in 13th after surviving 27 very difficult laps around Le Mans.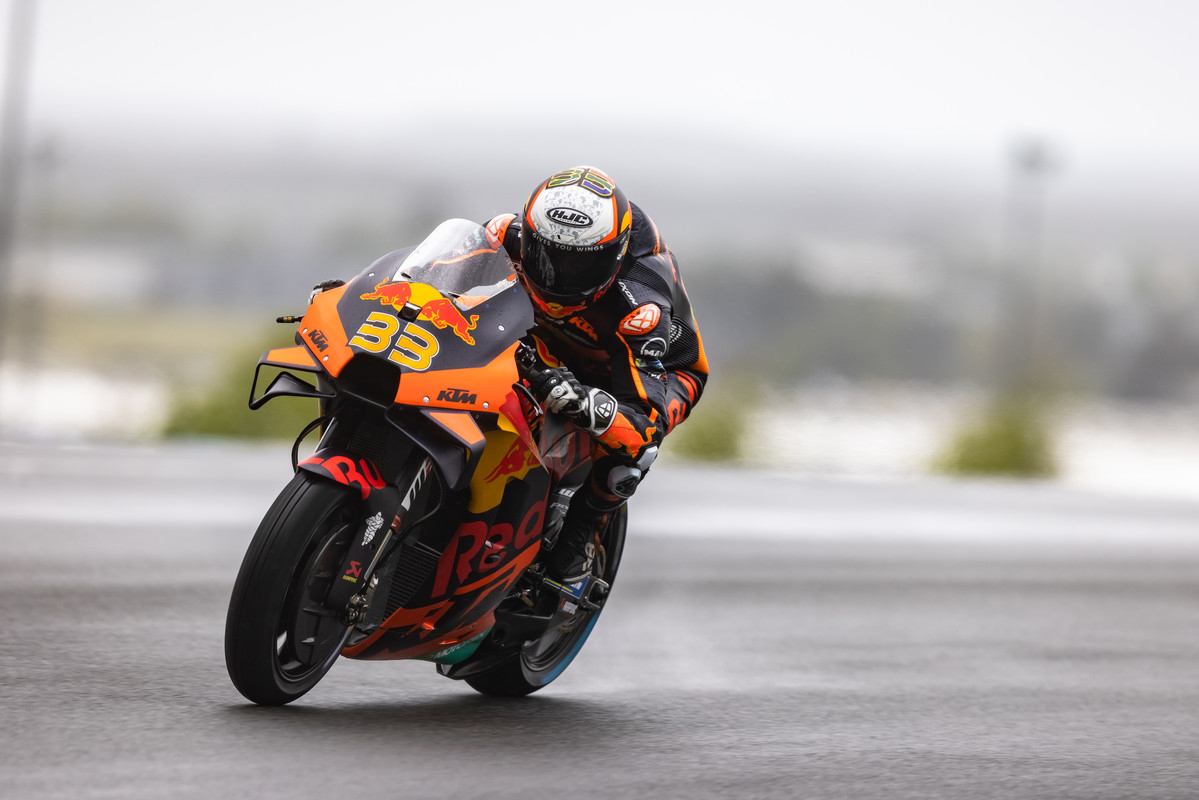 Brad Binder: "A crazy race today. I had some problems at the start and ended up last into Turn 1. I managed to get past a few guys but then a few laps into the race we saw really dark clouds and some rain spots. It then really started pouring as we went through Turn 3. It was hard to get back to the pitlane because there was no grip at all. It was pretty dangerous. Starting again on wet tyres the grip was the worst we've had in the wet all weekend. It was my first flag-to-flag. A difficult race, a difficult weekend. I was glad to finish but not the position we wanted."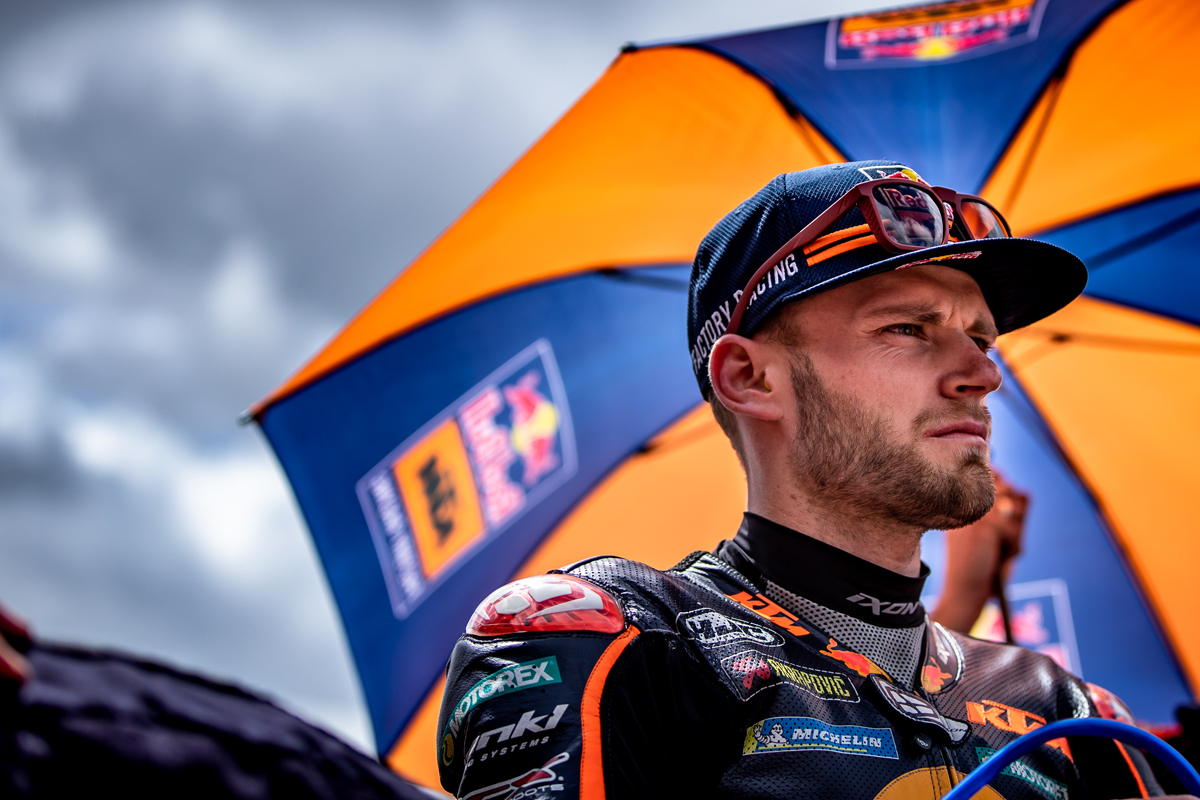 Another absolutely breathtaking MotoGP race and our first flag-to-flag in four years. An awesome afternoon in France sees the top four in the title race sit just 16 points apart (Quartararo leading the way from Bagnaia, Zarco and Miller). Riders will now enjoy a short break, before moving to Mugello for the Gran Premio d'Italia (28-30 May).