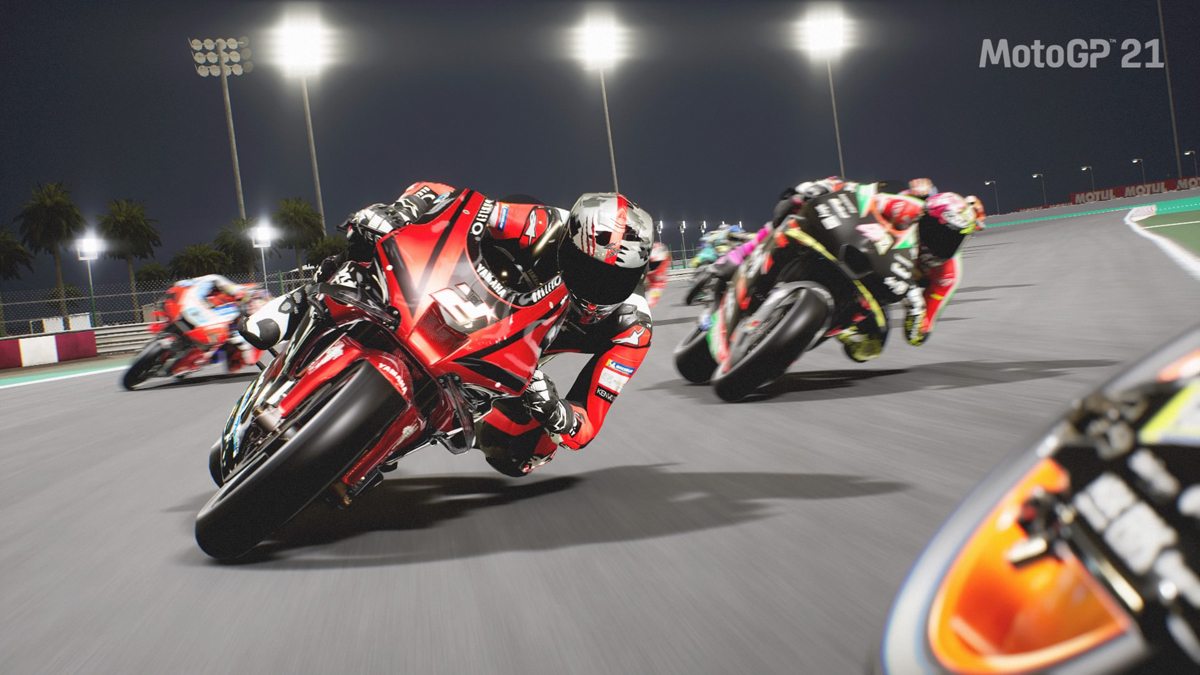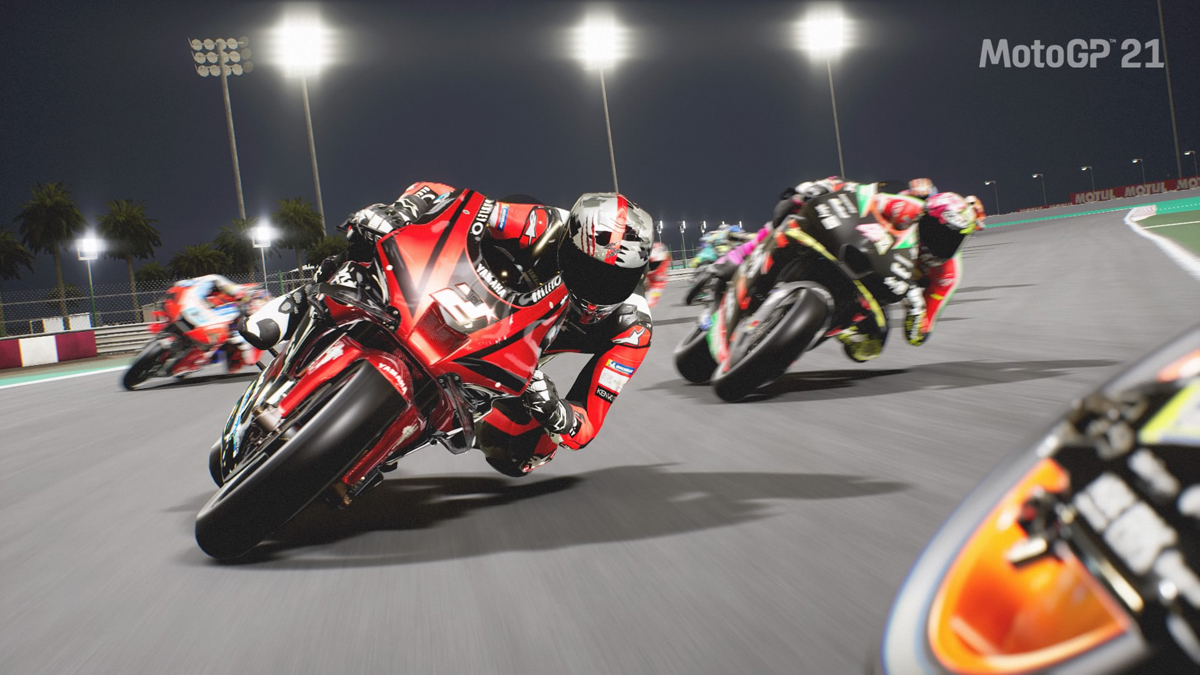 Here at ZA Bikers, we follow the MotoGP race season like it's a religion—but what about those boring weekends where no racing happens? Or the long lockdown months in the off season? To cure our lockdown blues, our good friends at Gamefinity (the guys behind KOODOO) sent us a PlayStation with the latest copy of MotoGP 21.
In the last couple of years, there's been an increase in race simulation games being used for realistic training in sports like F1, MotoGP, WRC and even the 24 Hours of Le Mans. Athletes use them to work on track memory and race reflexes—and regular gamers benefit from games that bring a whole new level of realism.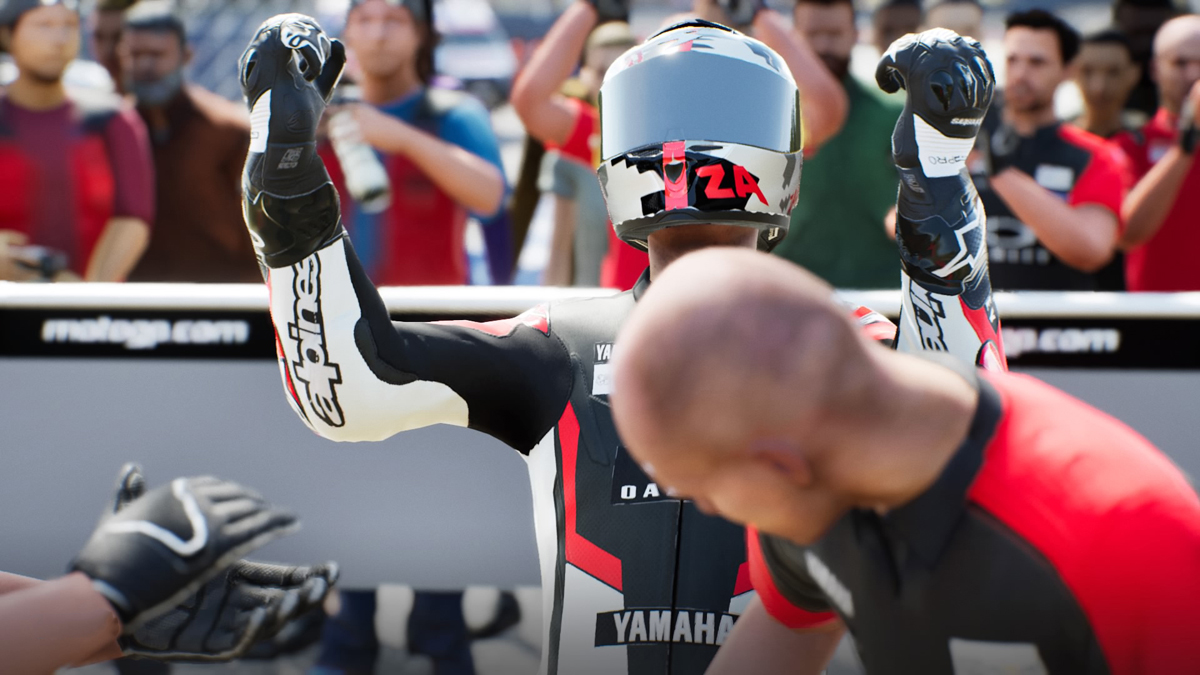 For 2021, Milestone continues to develop their popular MotoGP racing sim with a host of improvements and new features. MotoGP 21 brings with it an improved connection to the bike's moving parts, quicker load times, enhanced lighting and an improved dynamic resolution. New additions include long lap penalties, brake temperature and bike retrieval features.
With 20 official tracks to choose from (including three historic tracks), and six motorcycle classes (MotoGP, Moto2, Moto3 and the legendary 800, 990 and 500 two-stroke classes)—you are spoiled for choice before the lights even go out.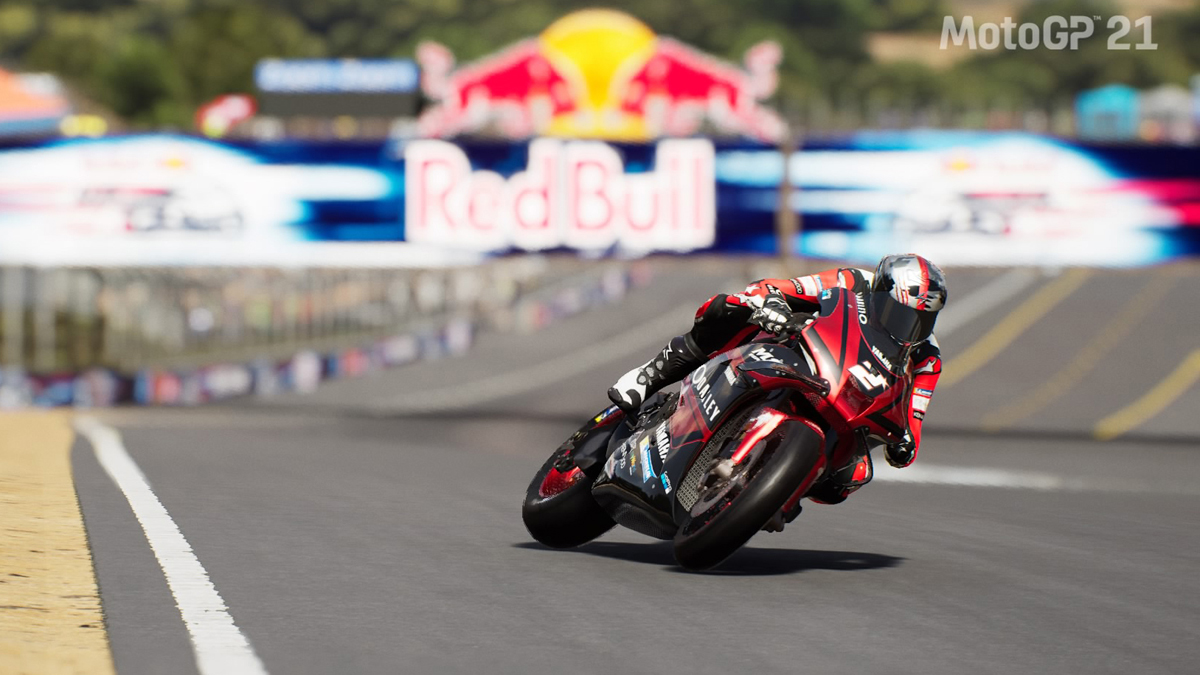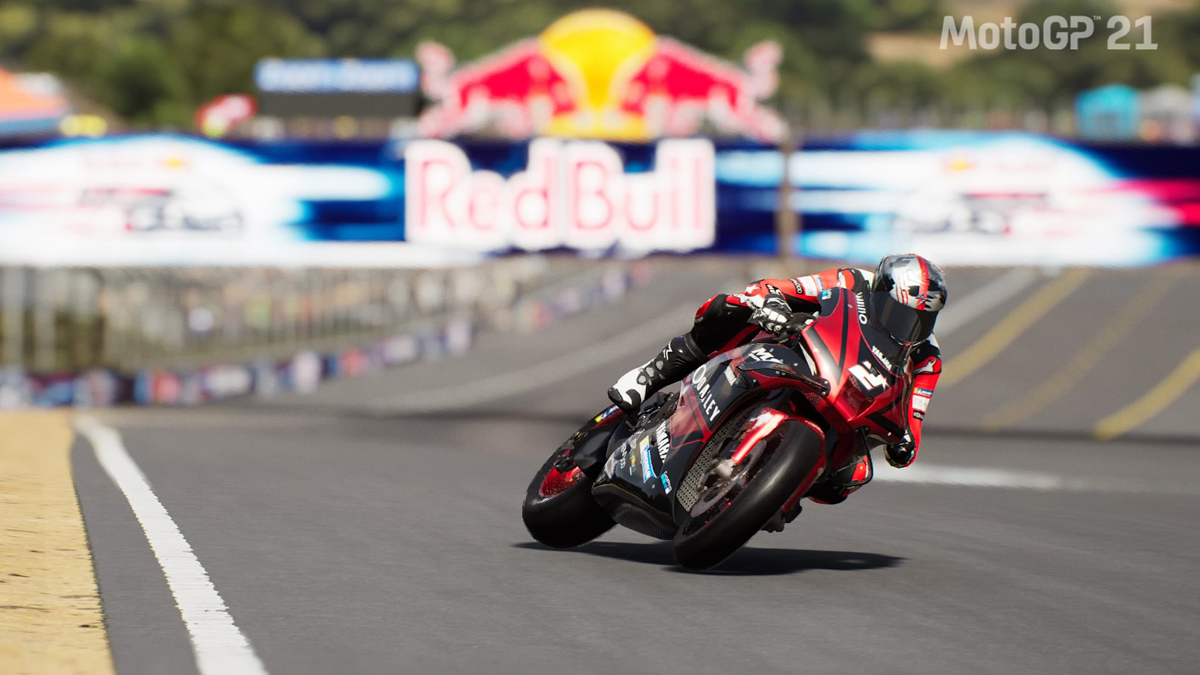 The only question is: is this new chapter of MotoGP gaming for experts only, or is it enjoyable and playable for newbies and kids too?
If you, like myself, have spent hundreds of hours playing Milestone's long-running bike sim, and have every braking zone from Silverstone's Turn One to Jerez's Lorenzo Corner memorised, MotoGP 21 is still going to be a challenge. But fear not—if you've played the last two versions of the game, it'll only take you a few hours to get settled in. And for the newbies, it's loaded with tutorials to bring you up to speed.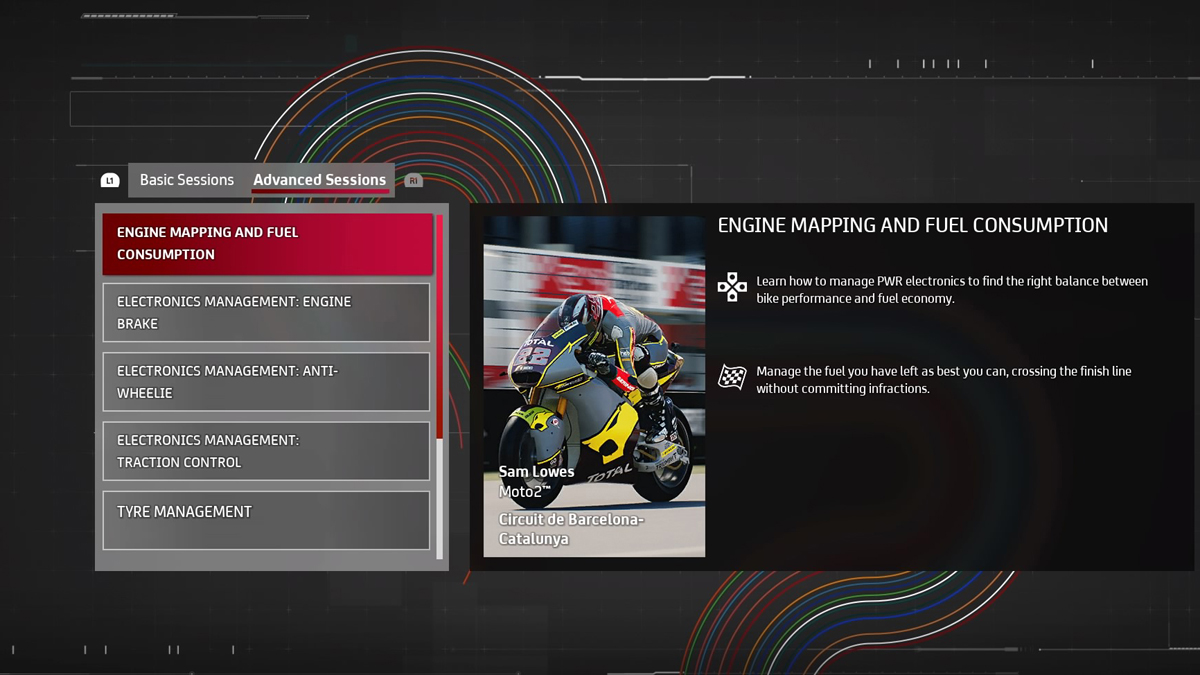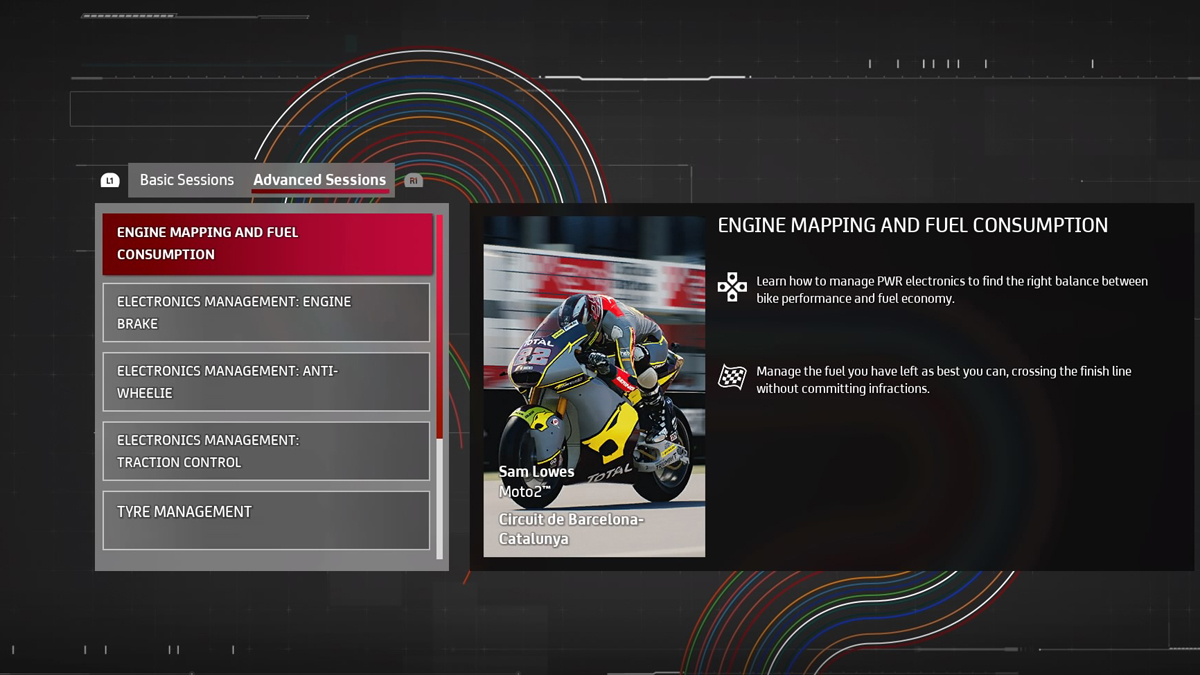 The tutorials are a great intro for first-time MotoGP players, and while experience gamers will have no need for them, it's still nice to see Milestone catering to newcomers. Beginners can switch the ideal trajectory line on, which projects a coloured line on the track, indicating the exact line to take and when to brake. As a firm believer in not being babied, I'd suggest rather using the curve indicators—they work excellently for showing you braking, apex, and exit points, leaving you to figure out the rest.
Once you've mastered this, there are three main playing modes in MotoGP 21: Online Races, Career Mode and three quick modes (Grand Prix, Time Trial and Championship). I spent most of my time in the quick modes, clocking in some serious time trial laps to dial in my riding style and test all the bikes, before switching to career mode.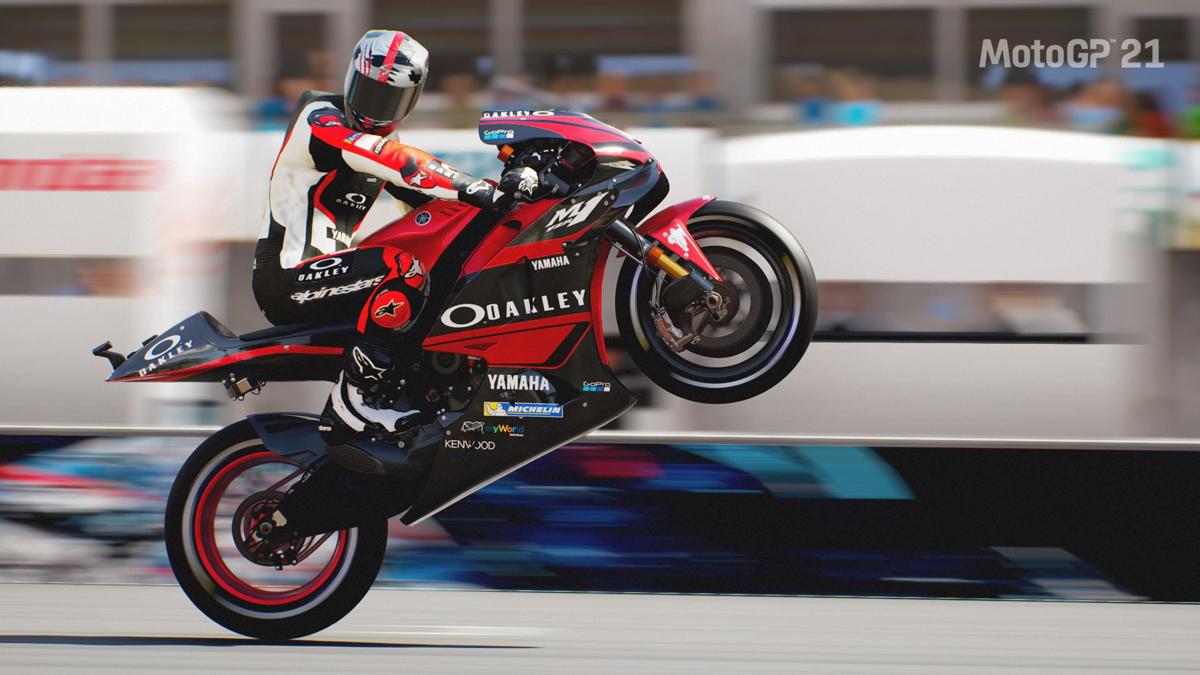 Once you're riding, smoothness is the word of the day. Any harsh braking, stabs of throttle or heavy steering usually results in absolute disaster—unless you do everything smoothly and under modulation. Having all the assists turned to max helps, but where's the fun in that? Even while riding as buttery smooth as the legendary Max Biaggi you can still 'feel' the bike alive underneath you, especially as you start to peel the assists off.
My main struggle at first was the increased sensitivity under braking. Too much braking would cause stoppies, too little and I'd be off the track. Finding a balance took a while, but what eventually worked for me was using 80% front brake when hitting the initial braking marker, and pulling the rider's weight back with the L3 button. Then I'd smoothly progress into the corner with very little trail braking.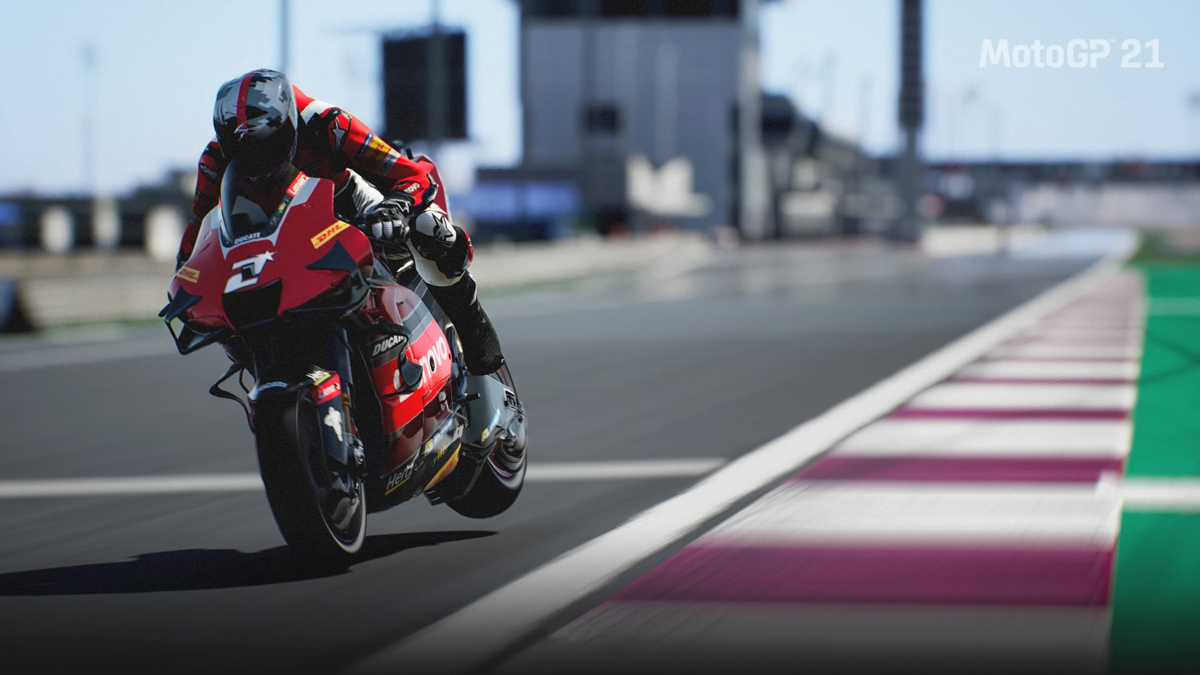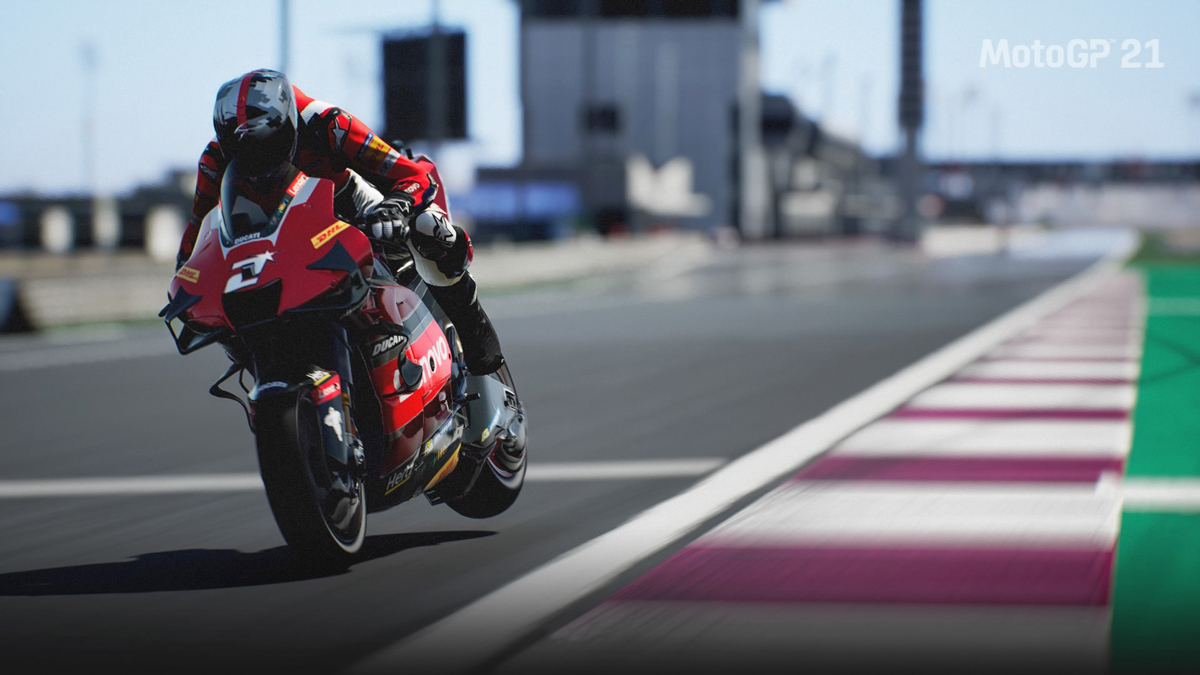 I usually don't use the back brake unless I want to get closer to the apex mid-corner, and I also like to have my engine braking on the max setting so that I'm less likely to lose the front. That also helps preserve tyre life which, even though this is a video game, actually matters.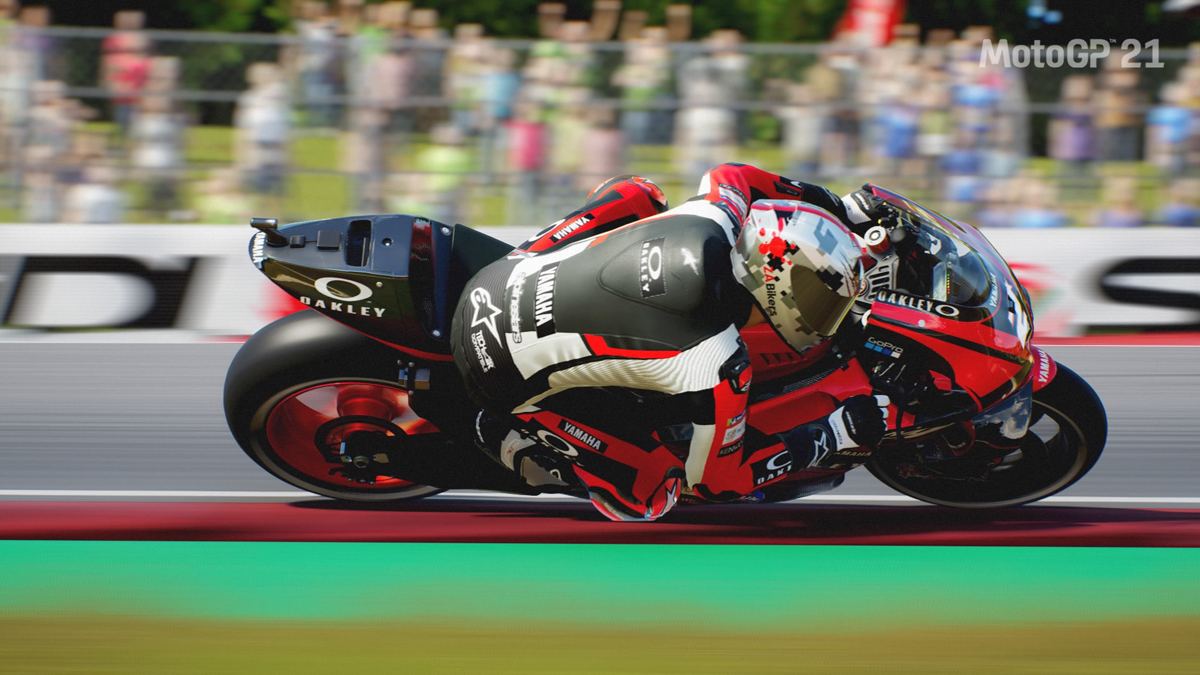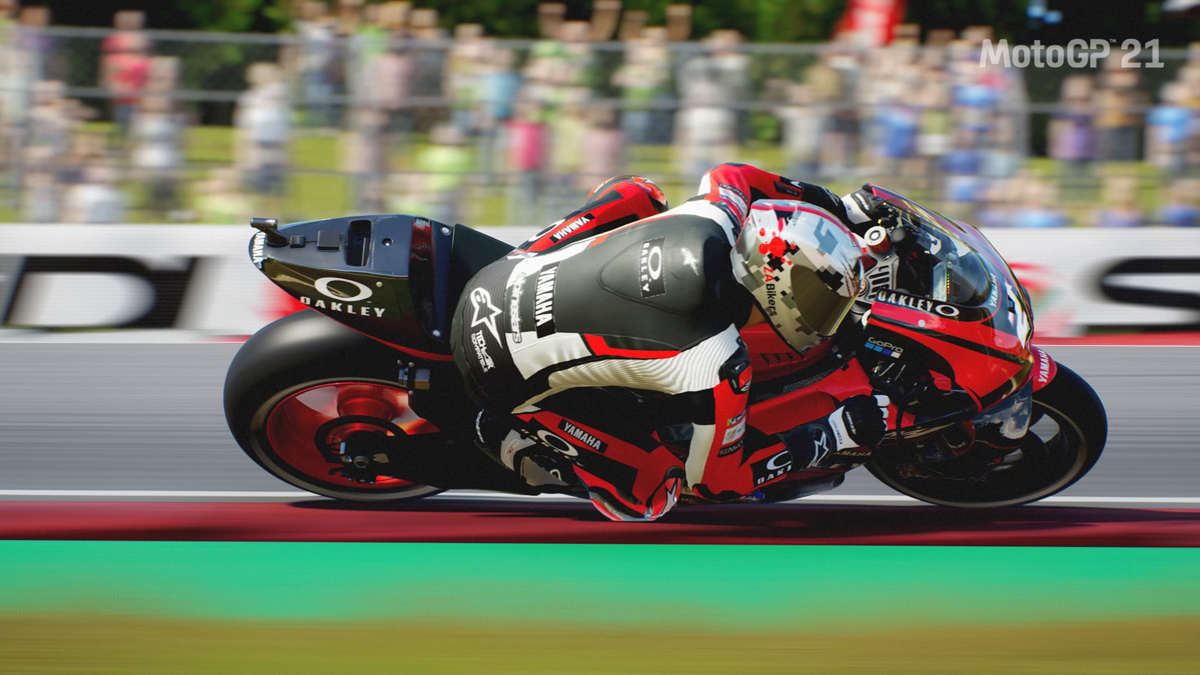 MotoGP 21's live dashboard adjustments are hyper-realistic too. On your dash, you'll see TCS (Traction control system), AW (Anti-wheelie), EBS (Engine Braking System) and PWR (Power Mapping). These are your safety nets as well as your means of staying on track and finishing a race. It's all good setting the lap record and riding flat out during qualifying, but come race day and fuel/tyre management can make or break your race.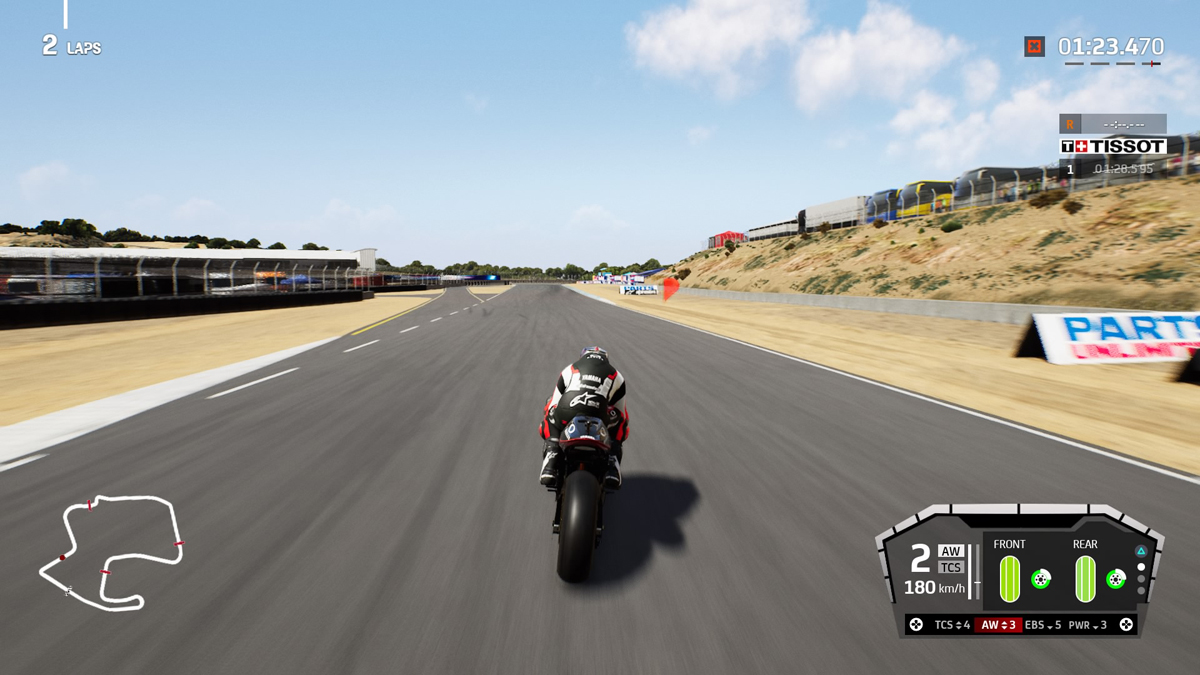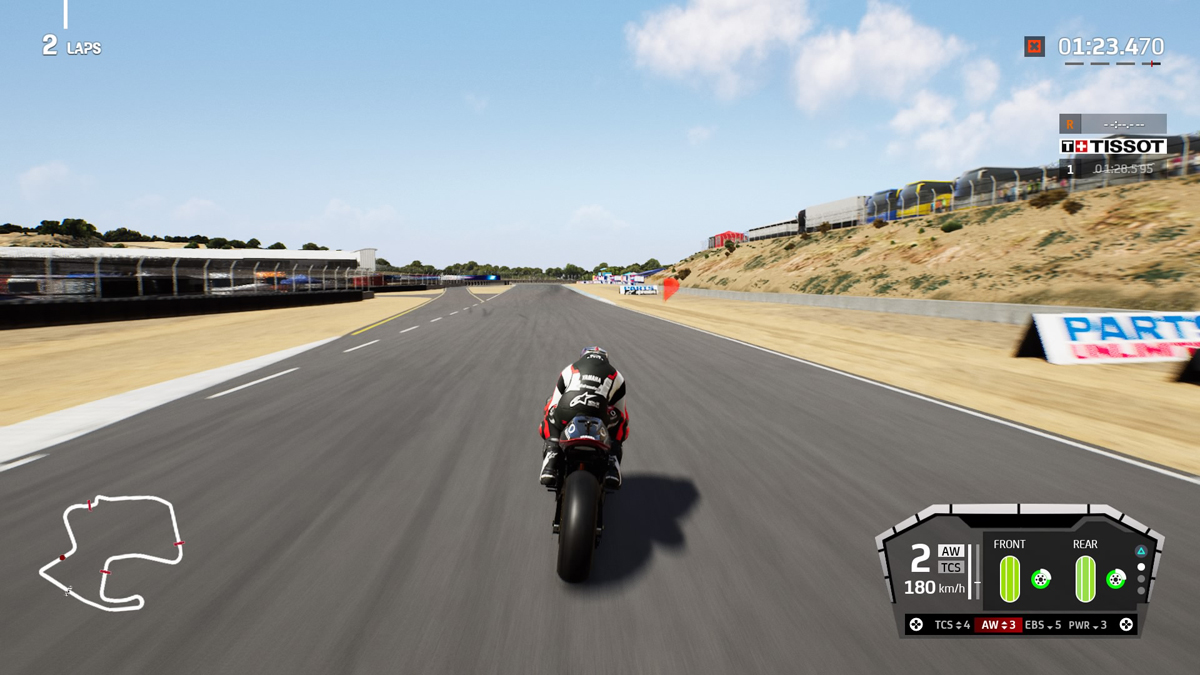 The realism is also felt in actual tactile feedback, via the vibrations coming from the remote. The left side of the remote seems to be connected to the front tyre and the right to the rear, so when it comes to putting down the power and breaking traction you can feel it all. Where I enjoyed that the most, was when the front end started to break loose—in previous games, you wouldn't know when it was going to tuck, but, with the increased sensitivity you can get on the gas earlier and prevent low-sides.
While bike retrieval may be a cool feature, it's quicker to just re-spawn after a crash (the AI players don't actually use the retrieval feature either). Obviously, the AI players are faster or slower at various difficulty levels, but the interesting thing to me was where they were faster. The only difference between the easiest and most difficult setting is straight-line speed, while corner speed appears to stay exactly the same. So it becomes a cat and mouse game for beginners—catching up down the straights and getting dropped in the corners.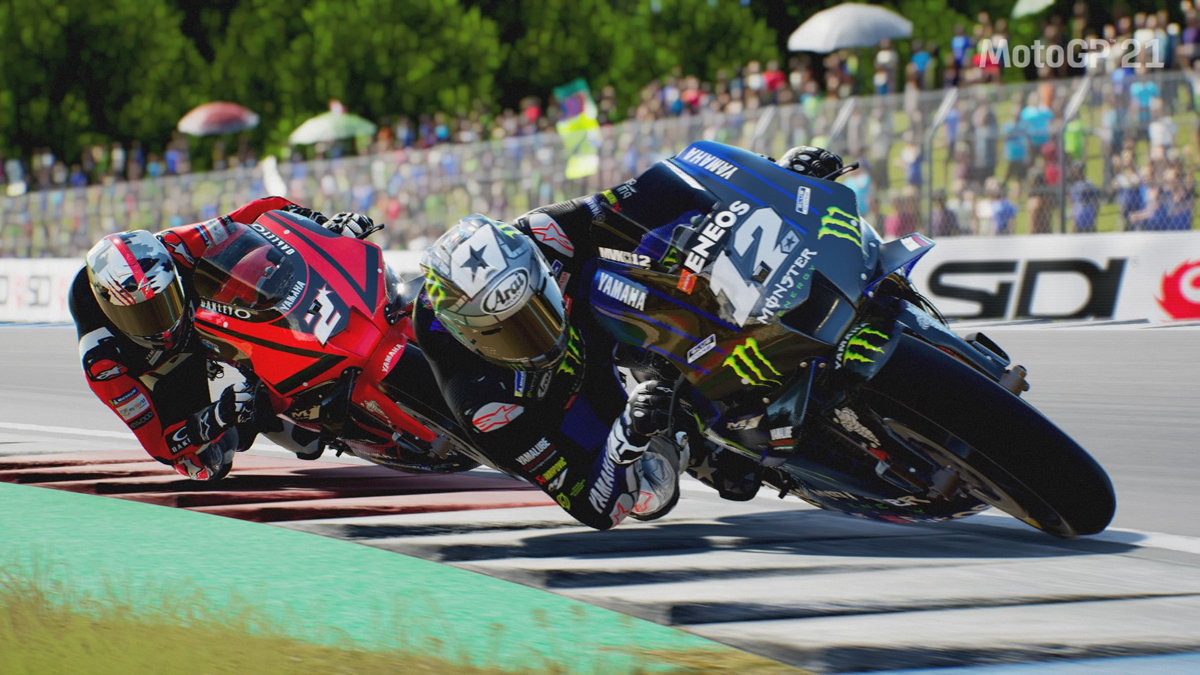 Annoyingly, when the AI players cut corners or bumped other riders out the way, they wouldn't inherit any penalties. I'm nearly done with my nit-picking, but this next one is a biggie: there's no rubber being leftover on the track when power-sliding out of a corner or when backing it in during braking. Heartbreaking stuff, especially since even MotoGP 4 had this!
But, besides these little gripes, and a chassis being wrong on a bike or two, the gameplay is spot on.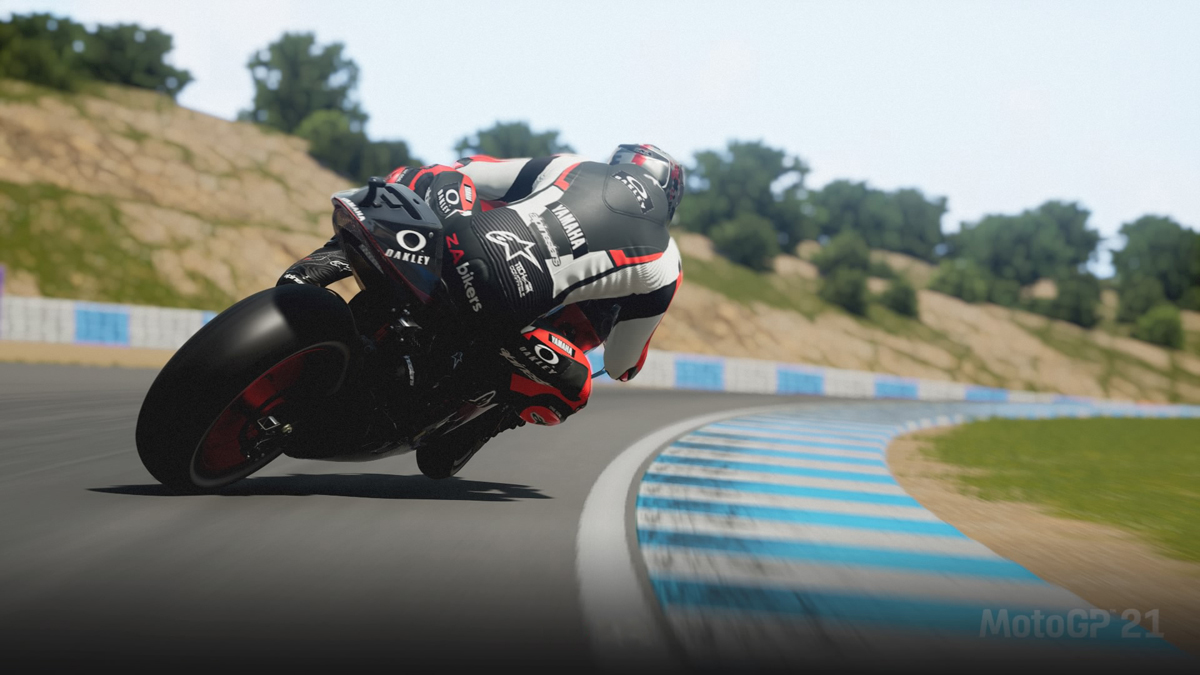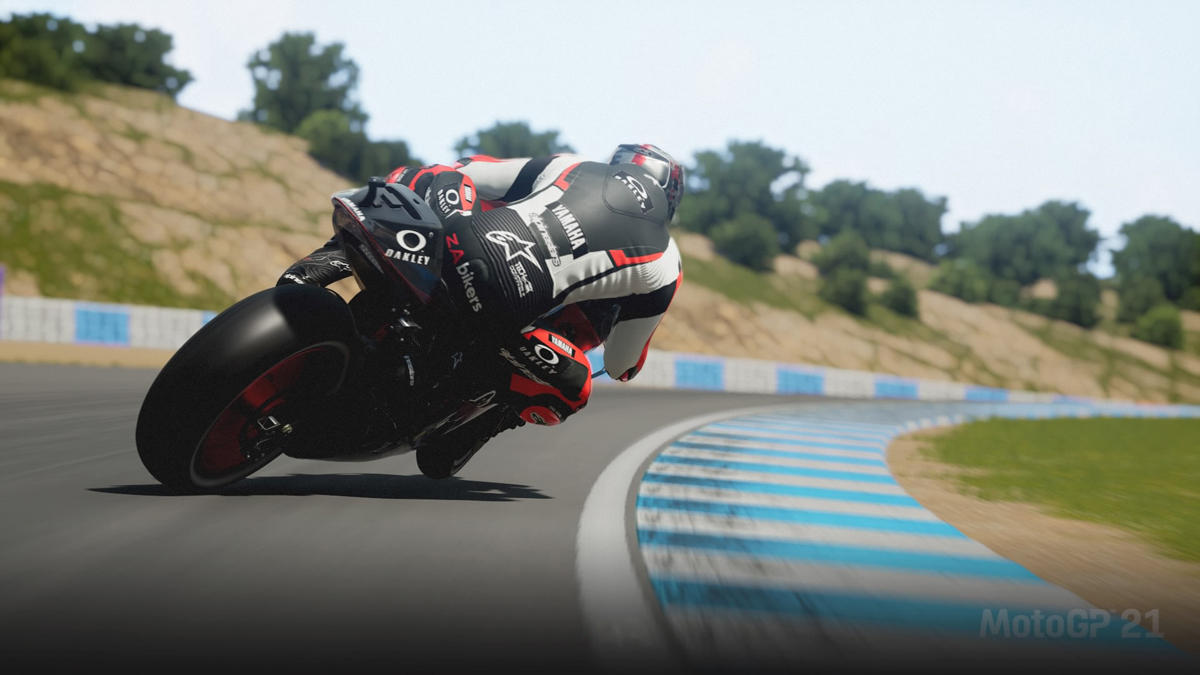 Once you're well familiar with how to ride a virtual MotoGP motorcycle, switch to career mode. You'll have the neat option of doing the full 2021 calendar as it should have been, and if you want some nostalgia you can do last year's tweaked calendar.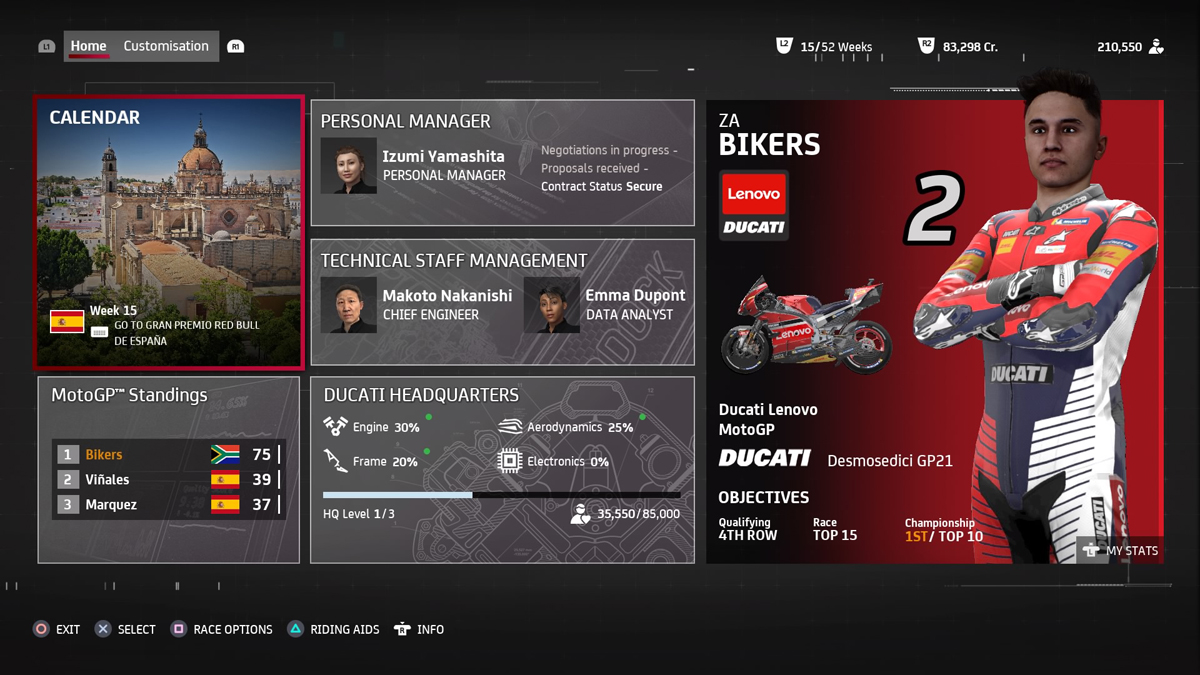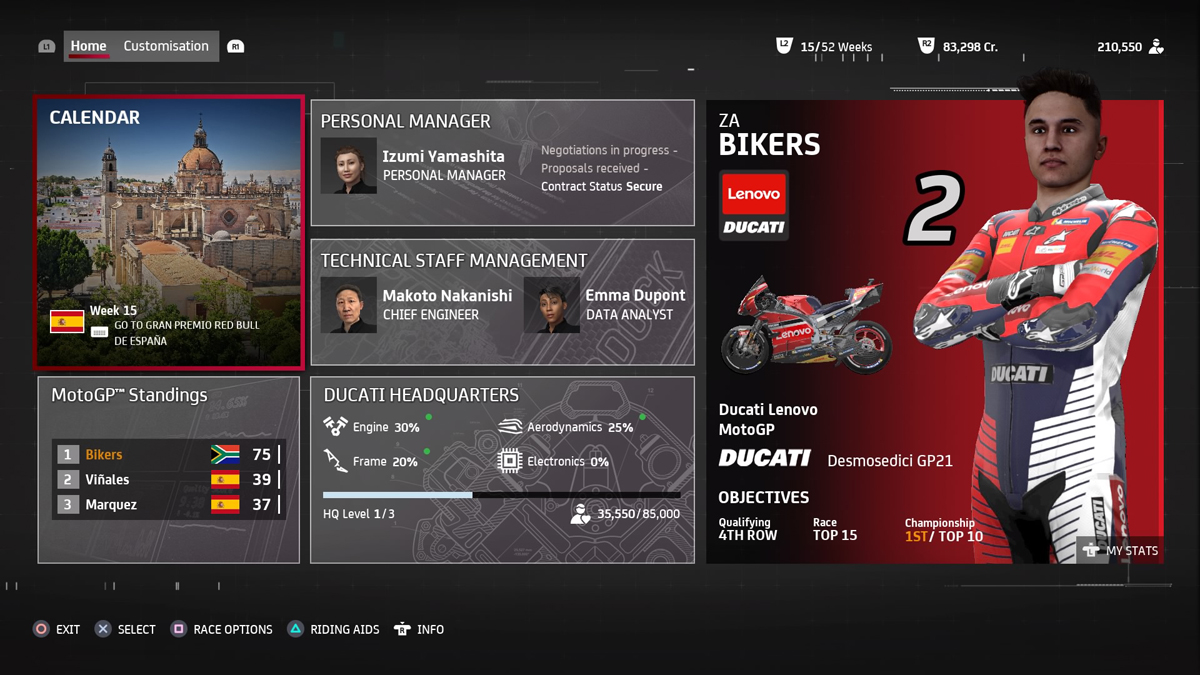 From there, the game has a familiar feel to MotoGP 20, with the signing of personnel and the chance to start a new team and pick your colours. (You can even take part in the Red Bull Rookies Cup.) Pick your development paths, assign and budget your staff, and get racing.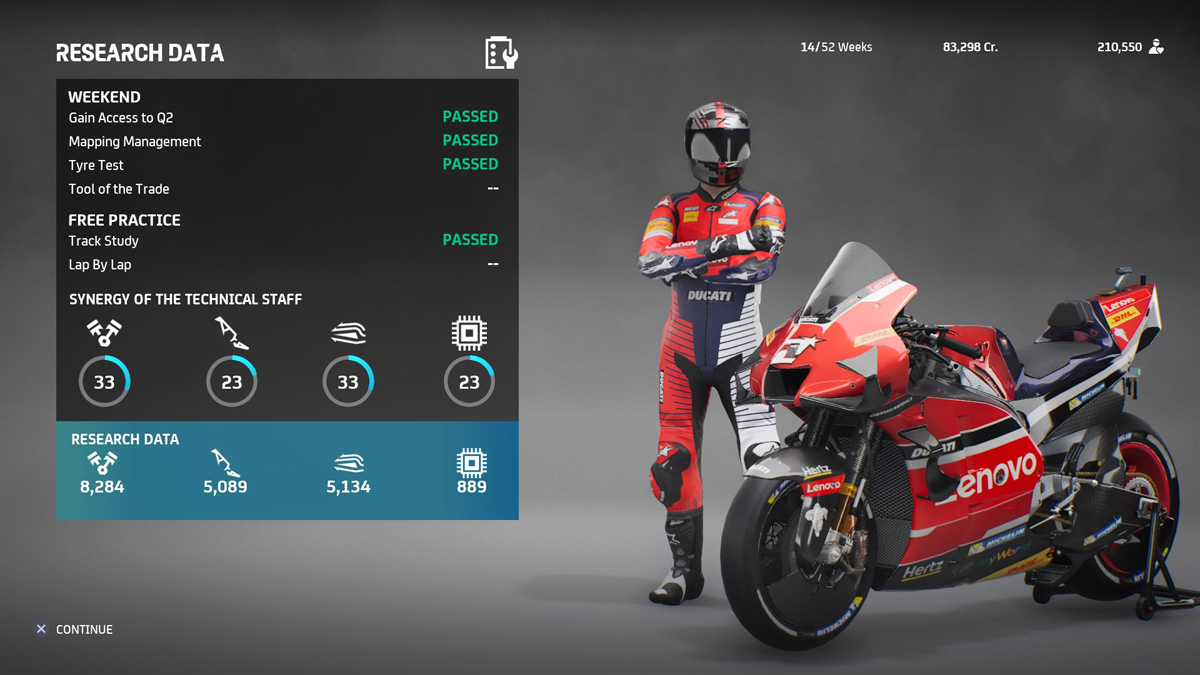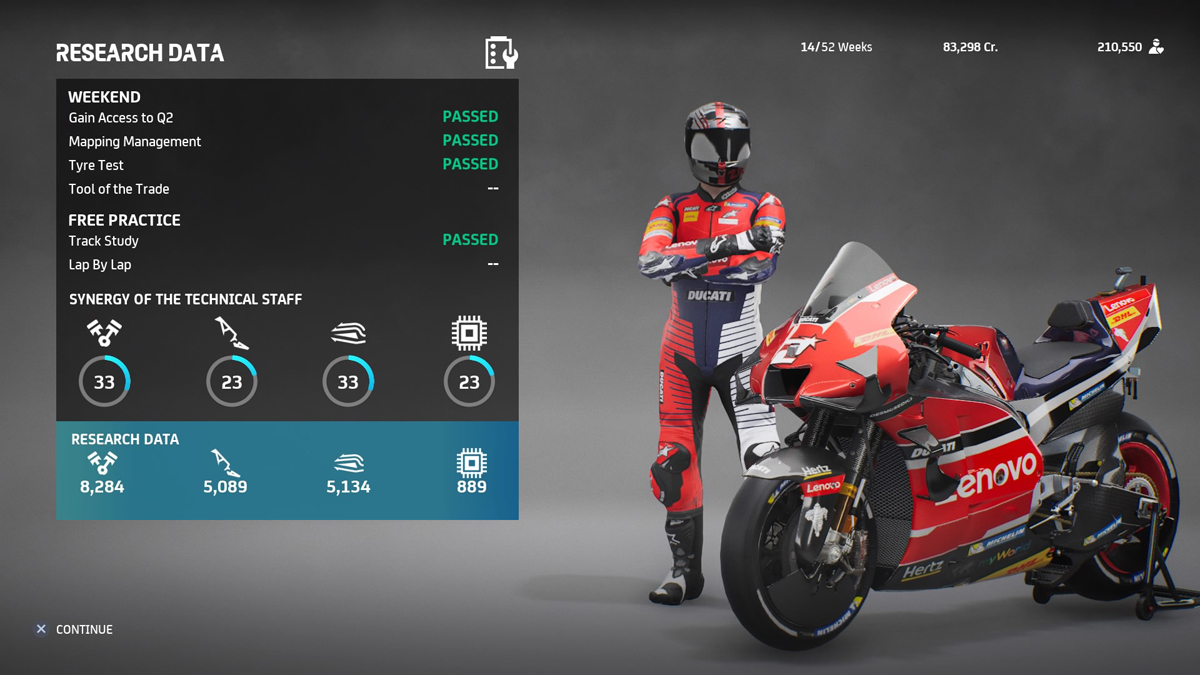 If personalising your kit or bike, is your kind of thing, then you are going to love MotoGP 21's customisation section. I gave it a try, starting off with some sticker designs and then moving onto a multiple-layer Scorpion R1 helmet design. There's lots of fun to be had here, if you've got the time and imagination that is.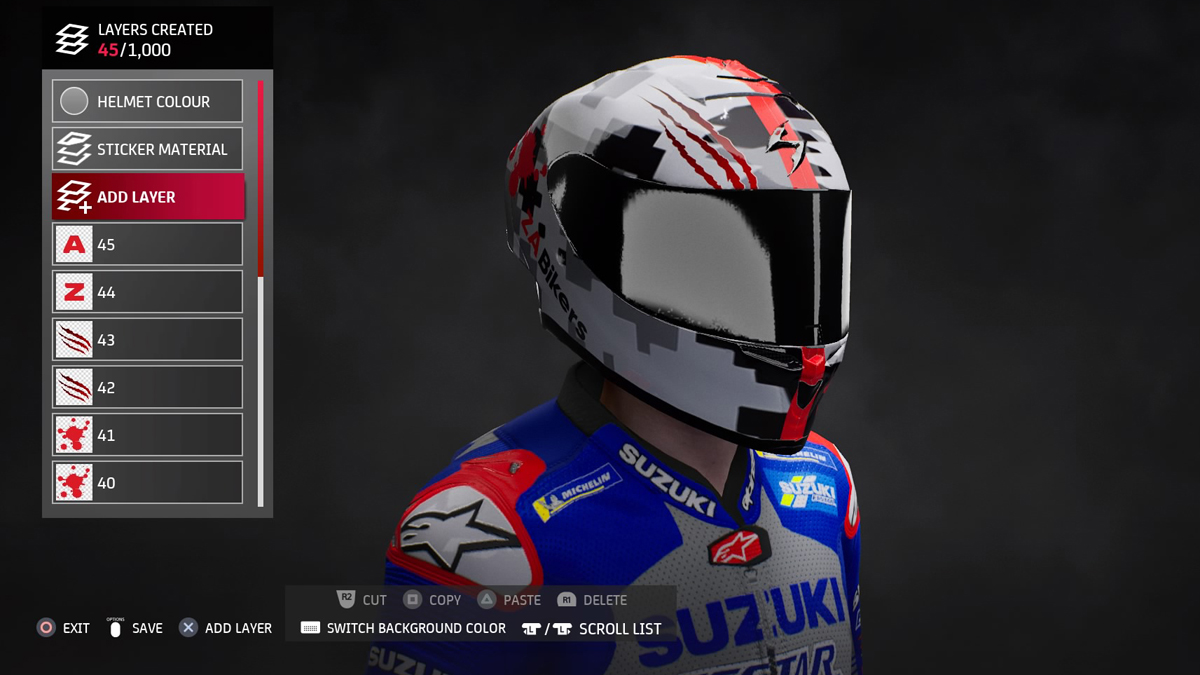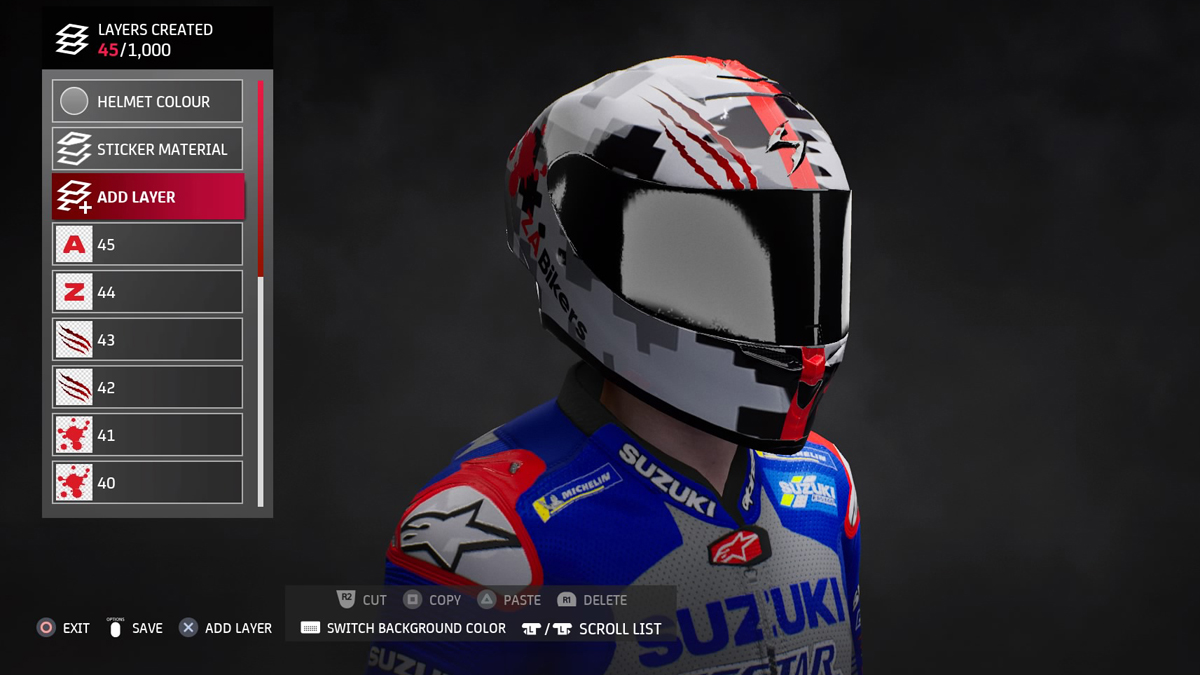 Overall, MotoGP 21 is a fantastic game that might be daunting to newcomers, but can be mastered with patience and practice. If you like motorcycle racing, gaming and a good challenge, then MotoGP 21 might just be your match.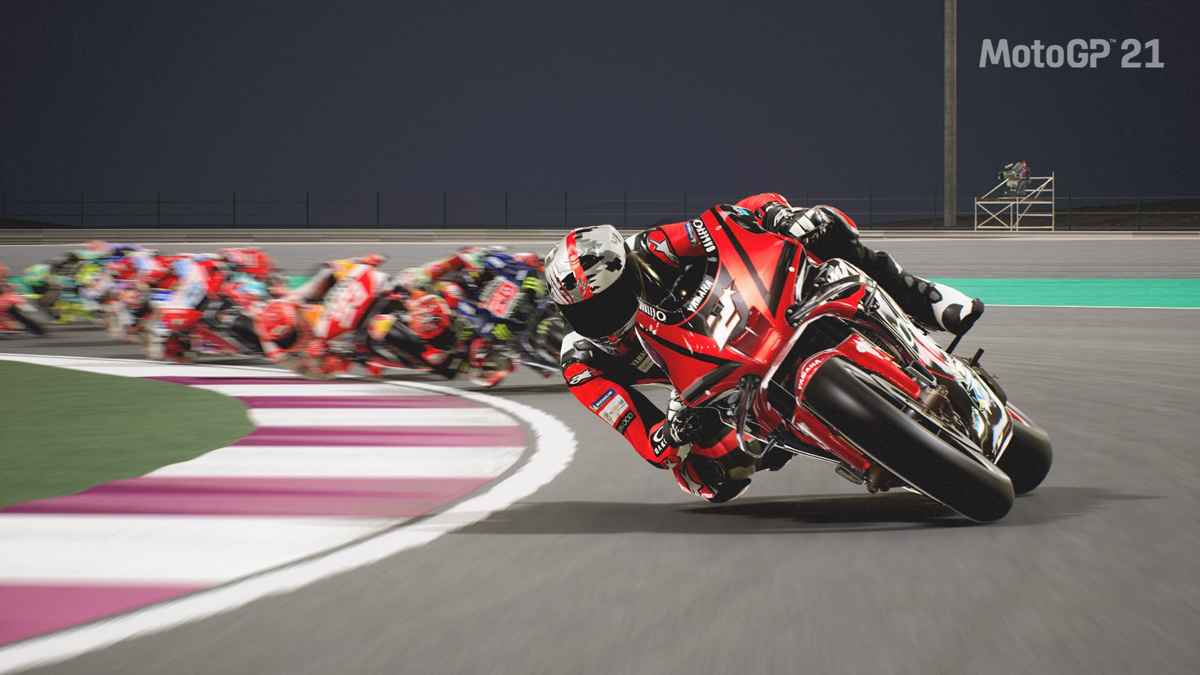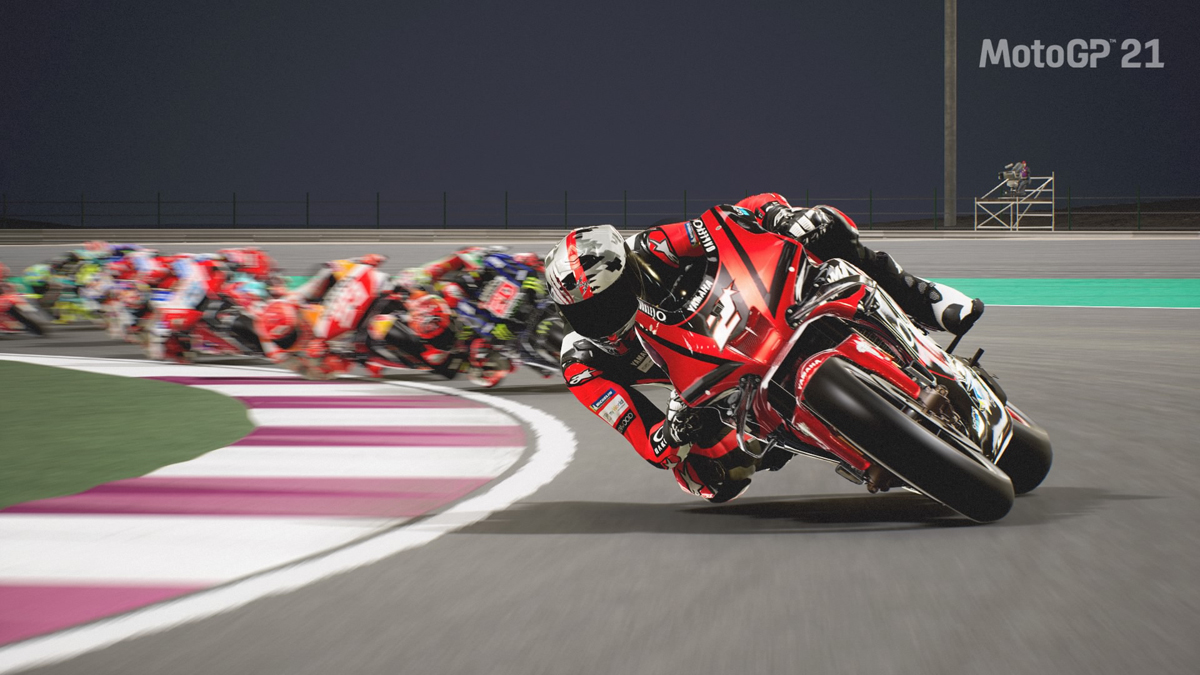 Competition time!
Fill in your name and email address in the form below to stand a chance of winning a copy of the MotoGP 21 game on any of these selected consoles: PlayStation 4, PlayStation 5, Xbox One or Xbox Series X|S. The winner will be announced on 31 May 2021!