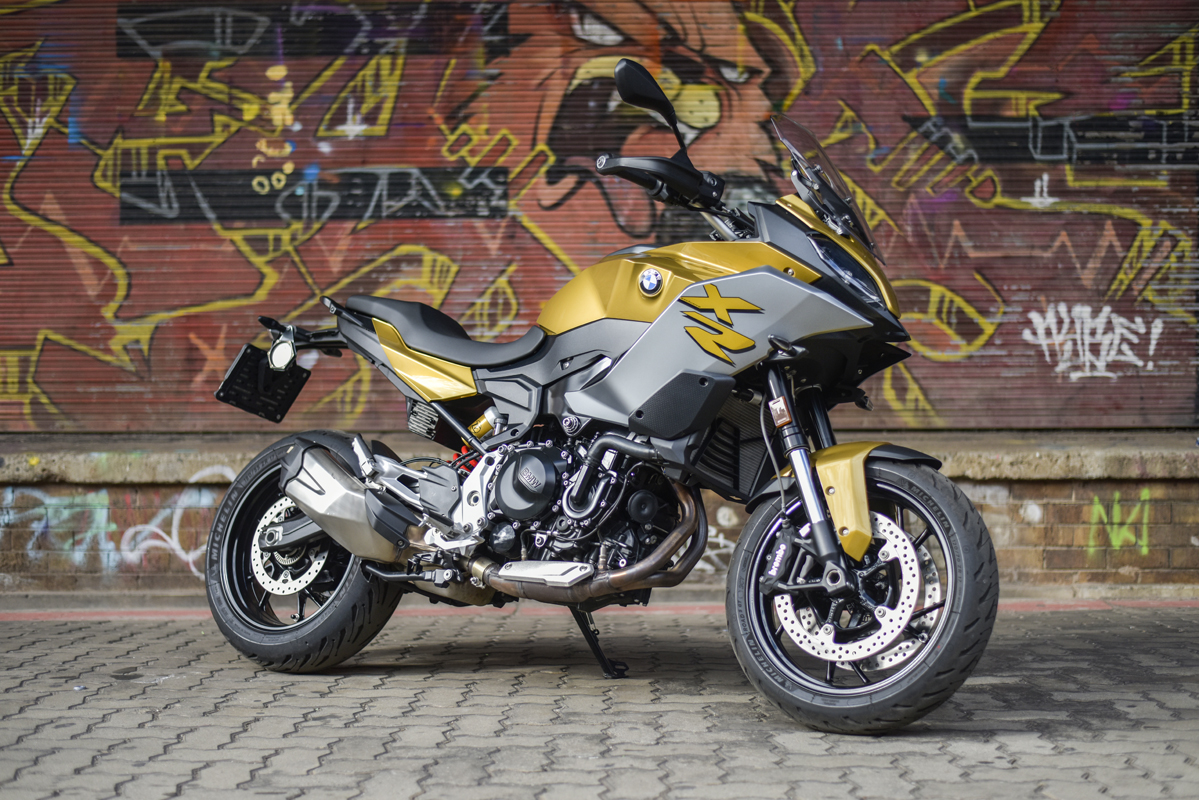 Does BMW Motorrad have a recipe crisis? If we look at their spread of motorcycles they have a mix of R, RR, RS, RT and let's not forget GS, and more. And then there is XR. This is listed as an Adventure bike in their segmentation, but where does this fit in, and who is it for?
Having a week with an F 900 XR I decided to use the bike in as many different scenarios as possible to see what the mix is, with themes all the way from city bike to tourer. For those of you who don't want to read further let me give you the summary: This is the sporty side of road adventure riding, and it's very, very good.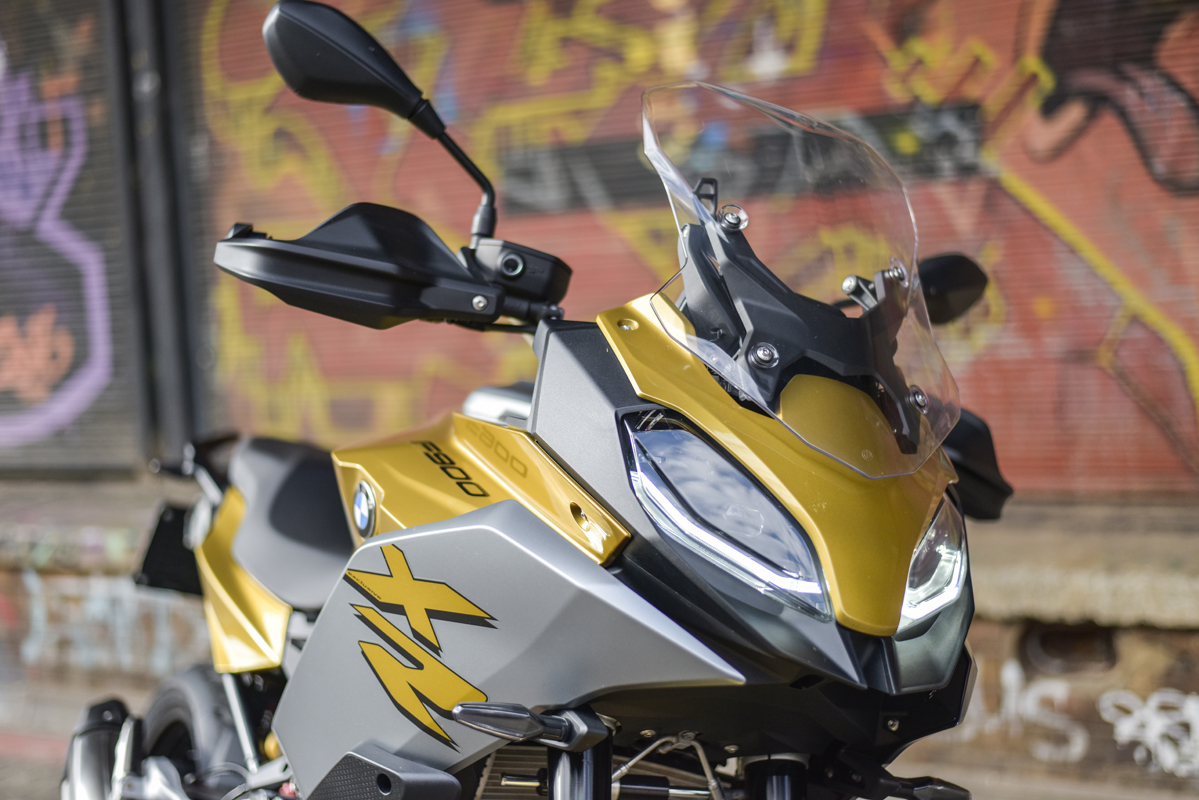 BMW's move from squint eyes to the symmetrical headlight design results in an attractive, if perhaps not as unique, look. From the front, in particular, there is an almost "Multistrada" look, yet there is an aggression to the bike that is quite appealing. It definitely has a sporty appearance, yet with a more comfortable and upright riding position, and this is where the recipe discussion starts. It is not a GS with off-road ability, yet it isn't an R or RR which are on the other side of the sporty spectrum.
Our test bike arrived in Galvanic Gold, with Racing Red & Light White also available, with Granite Grey finishes on all (how about those colour names?!). All the colours work on the bike, with a definite sporty (there's that word again) style and even with the upright position the bike looks like it's ready for the twisties all the time.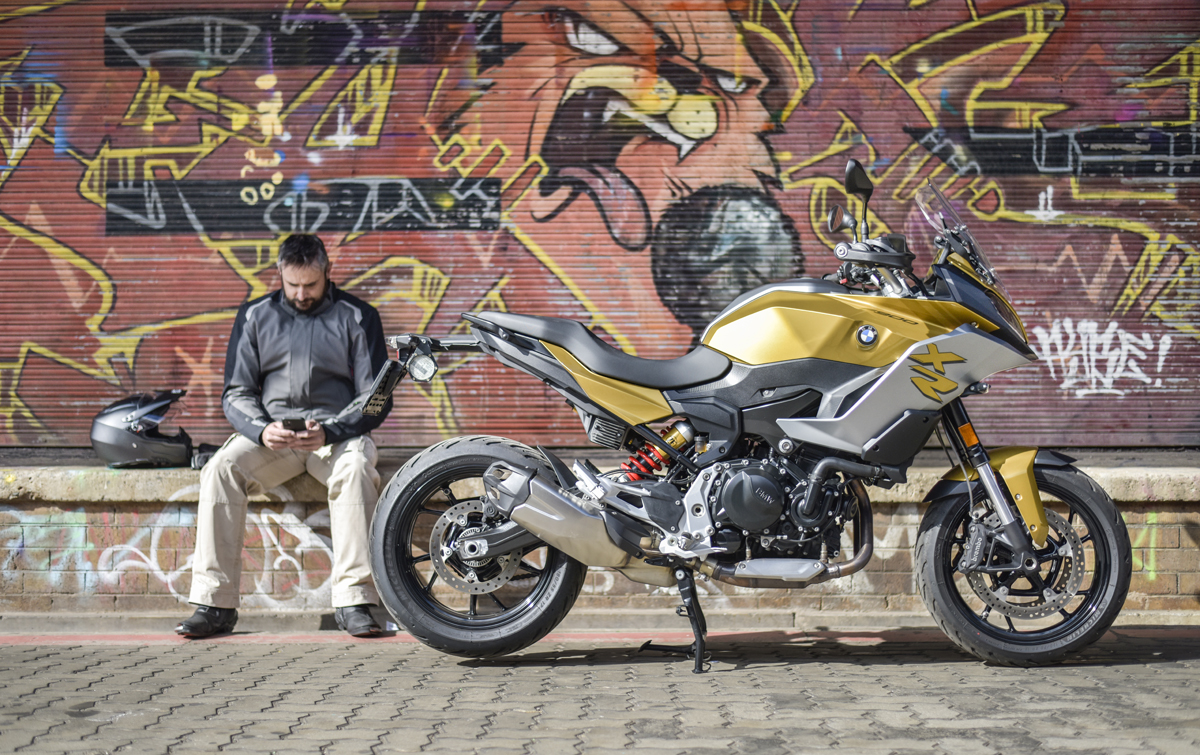 An element that I always appreciate is clever design and, as is the BMW Motorrad way, there are some clever design touches, such as the wheel valve that sits in the spoke of the wheel rim rather than the outer rim itself, and there isn't a tool bag but rather a neat and tidy storage area under the seat where the tools clip-in. Clever.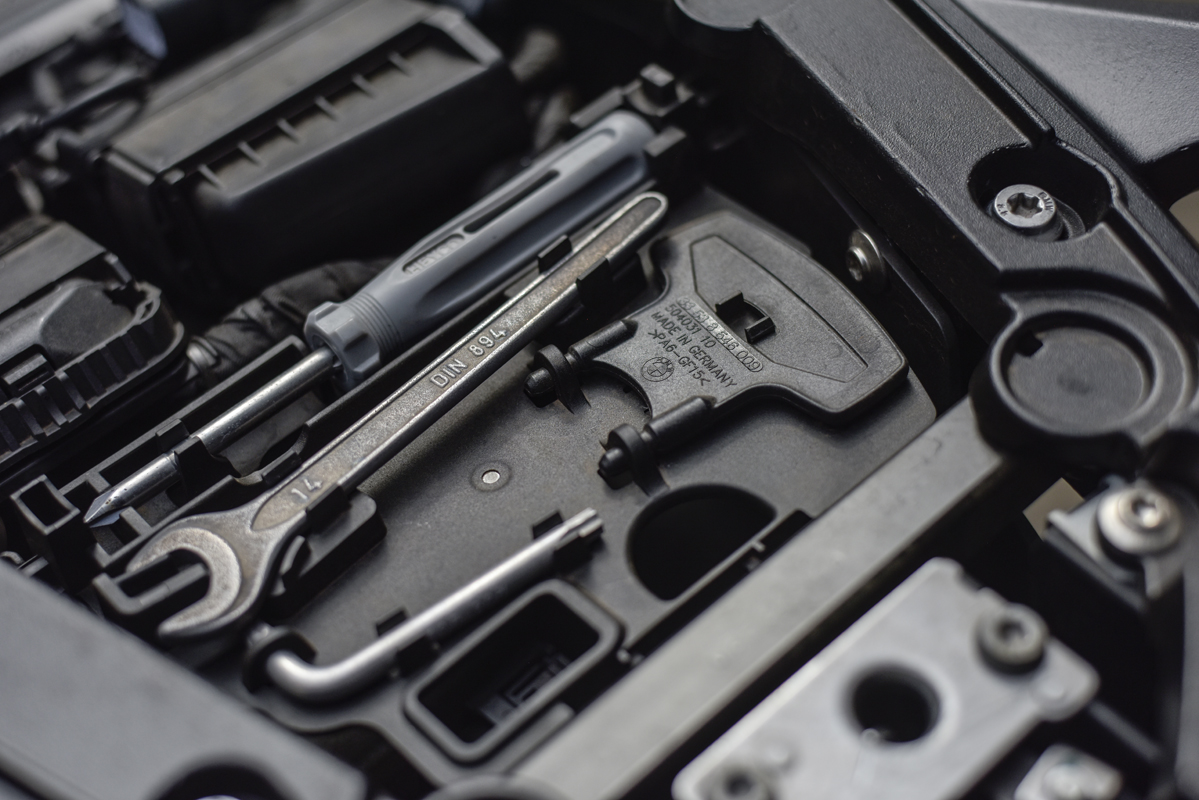 The defining, and most dominant ingredient in this recipe is the riding. And I will admit to being pleasantly surprised. If we start with the engine, this was a highlight. Previous parallel twins have had a functional but not-to-much-inspiration feel and sound to them, but this new engine with the 270-degree crankshaft has a greater personality to it, from a low rpm off-beat nature to a lovely almost v-twin-like note towards the red line. Rated at 77kW and 92 Nm, the torque delivery is smooth, but more importantly, this motor can happily live at low rpm for the conservative ride or live at high rpm for those higher-speed blasts.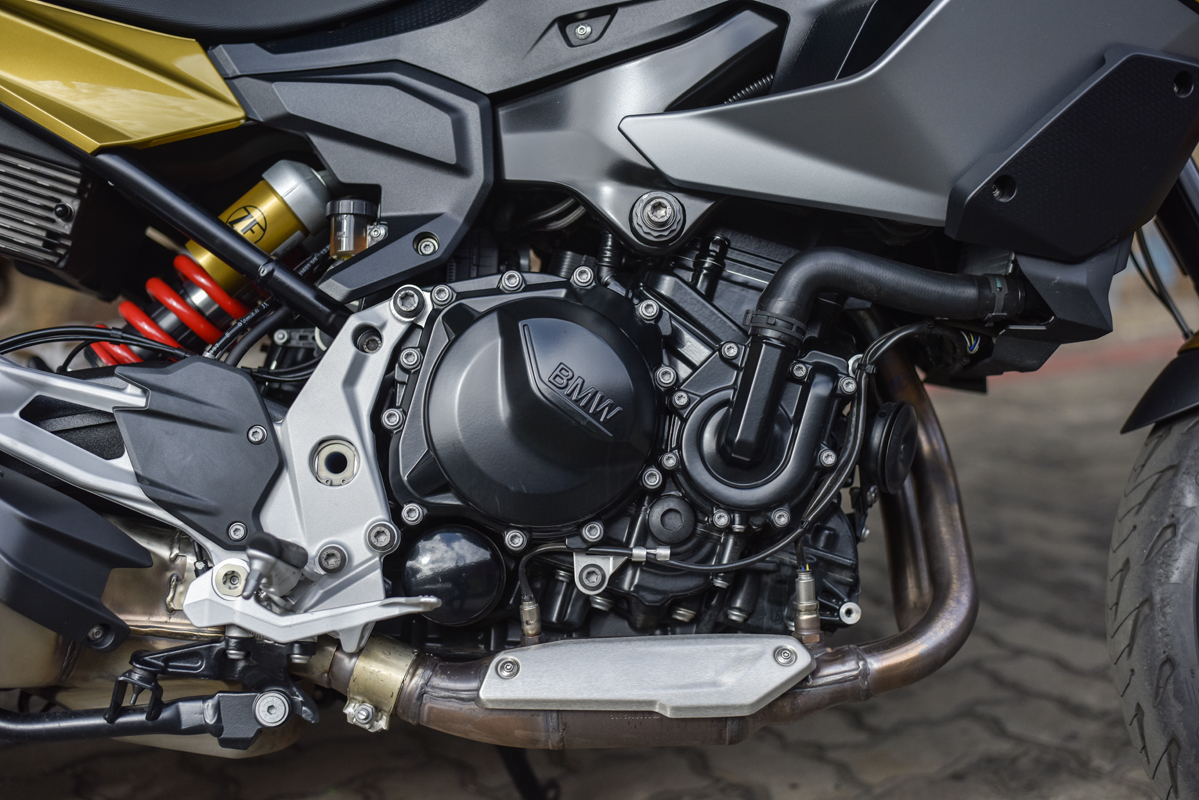 If you're gentle this engine can sip fuel, with test numbers below 4 l/100km (according to the tell-tale onboard computer), up to a highest of around 5,3 l/100km. WMTC is rated at 4,2l/100, by the way. The Fuel tank size is 15,5l, so you're looking at a range, depending on riding style, of around 300 km.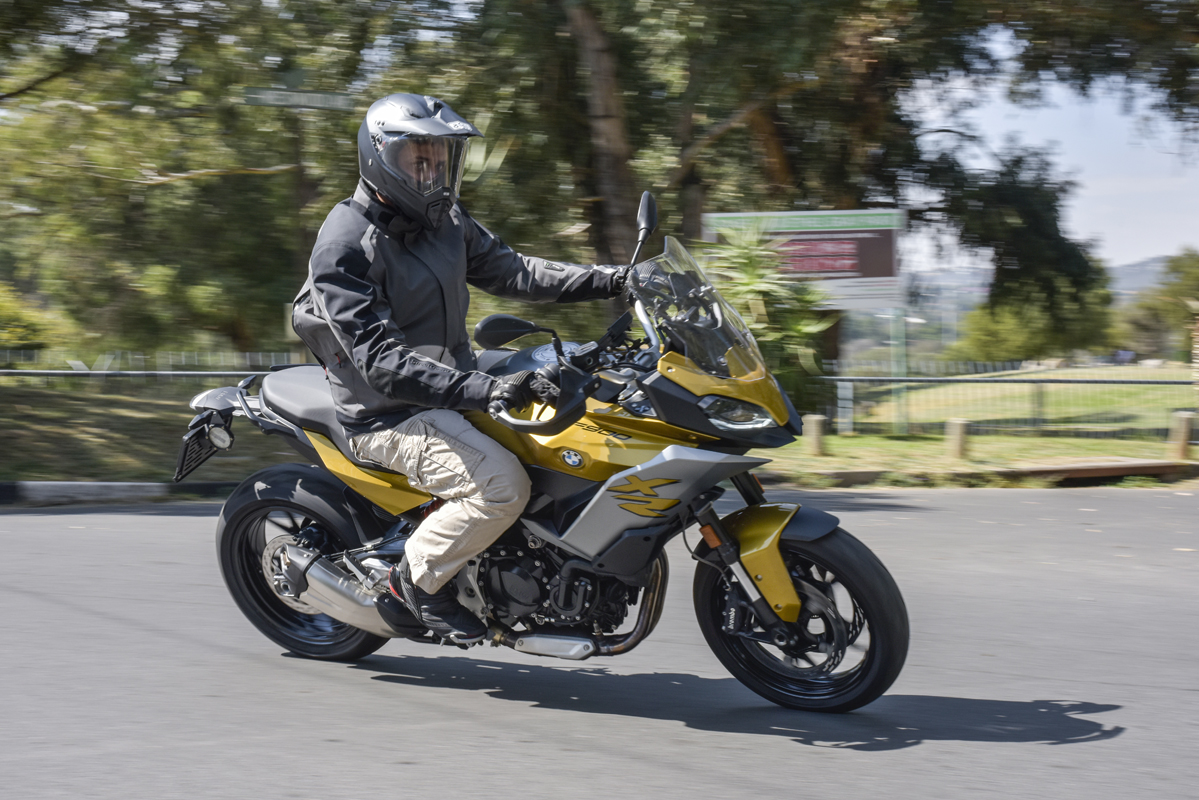 I mentioned the upright seating position earlier, and it is certainly a comfortable and well-designed riding space. Controls are well placed, the digital display is superb with a great deal of information, and the screen has a two-position adjustment depending on your height and does a fair job of deflecting the wind. There are different seat heights available, standard at 825 mm, with a range from 775 mm up to 870 mm, so have a chat with the dealer.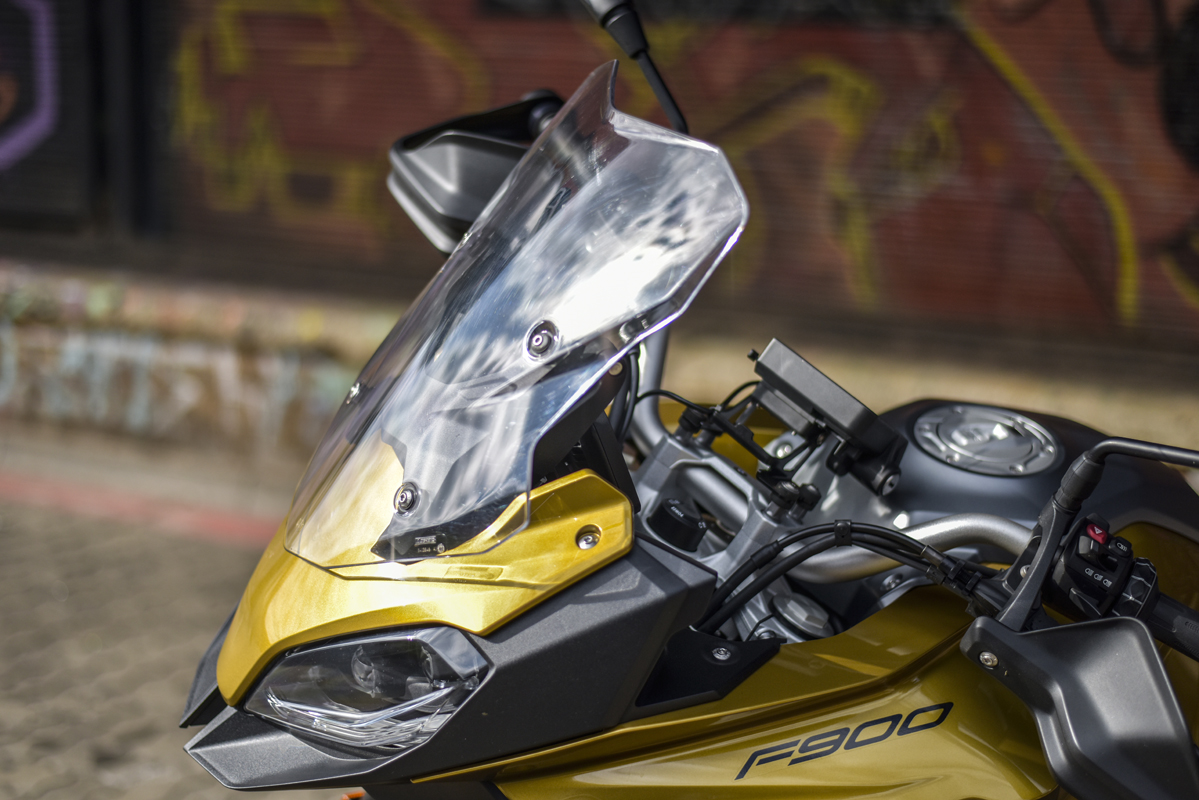 It must be mentioned though, on longer trips numb bum definitely sets in, with the seat itself being quite firm. The sporty design seems to be moulded around the rider who would like to move around on the bike while cornering, very much in the sports bike genre.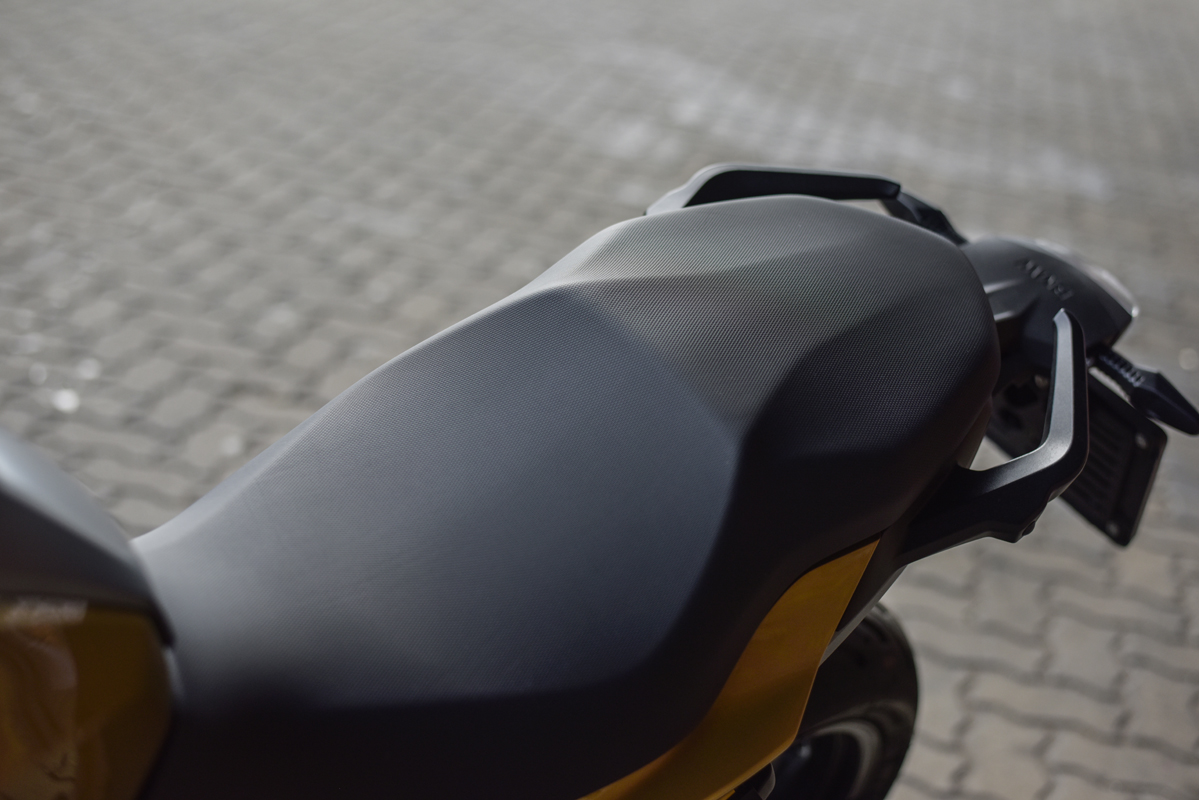 The bike itself weighs in at around 219 kg, depending on toys. The XR certainly didn't feel heavy, with an eagerness to turn in (the tall type of motorcycle setup certainly aids this) and there was impressive high-speed mid-corner stability as well. Again, as befitting a sporty bike (that word again….).
Further specification to highlight include BMW's Dynamic ESA, which has a noticeable impact on bike set up and feel, and the quick shifter. I found this to be perfect changing down the gears but sometimes not consistently smooth on the way up, so I tended to help on occasion. Full throttle changes were on the money though. A further highlight was the superb headlights, some of the best I've ridden with. The lighting is superb, together with adaptive cornering lighting I found it a pleasure to ride at night.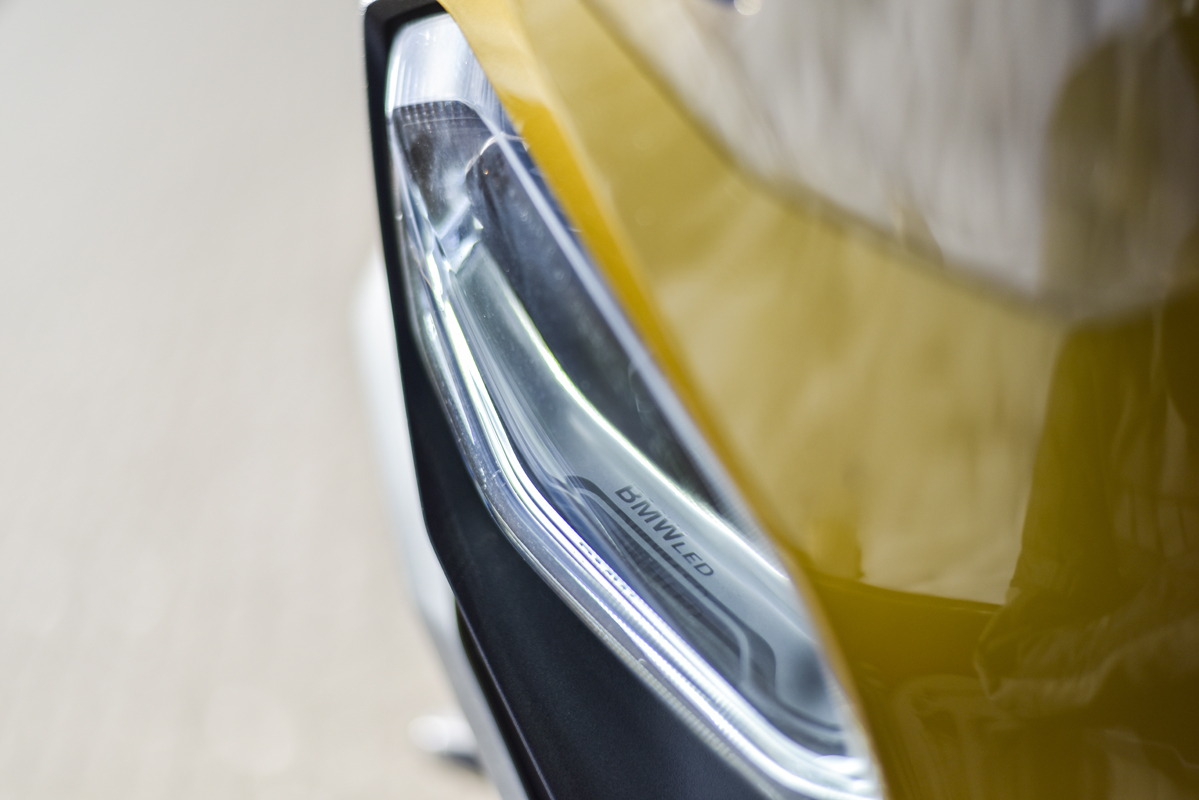 What has certainly impressed me is BMW Motorrad's Connected App. I don't have the space to list all the features here, but I get a sense that BMW have designed this specifically for bikers and are using the best of their car technology (including small details like displaying speed limit info) and keeping rider-focused (trip recording with data such as lean angles and integrating pictures taken), all of this giving a certain premium experience, which is to be expected from BMW.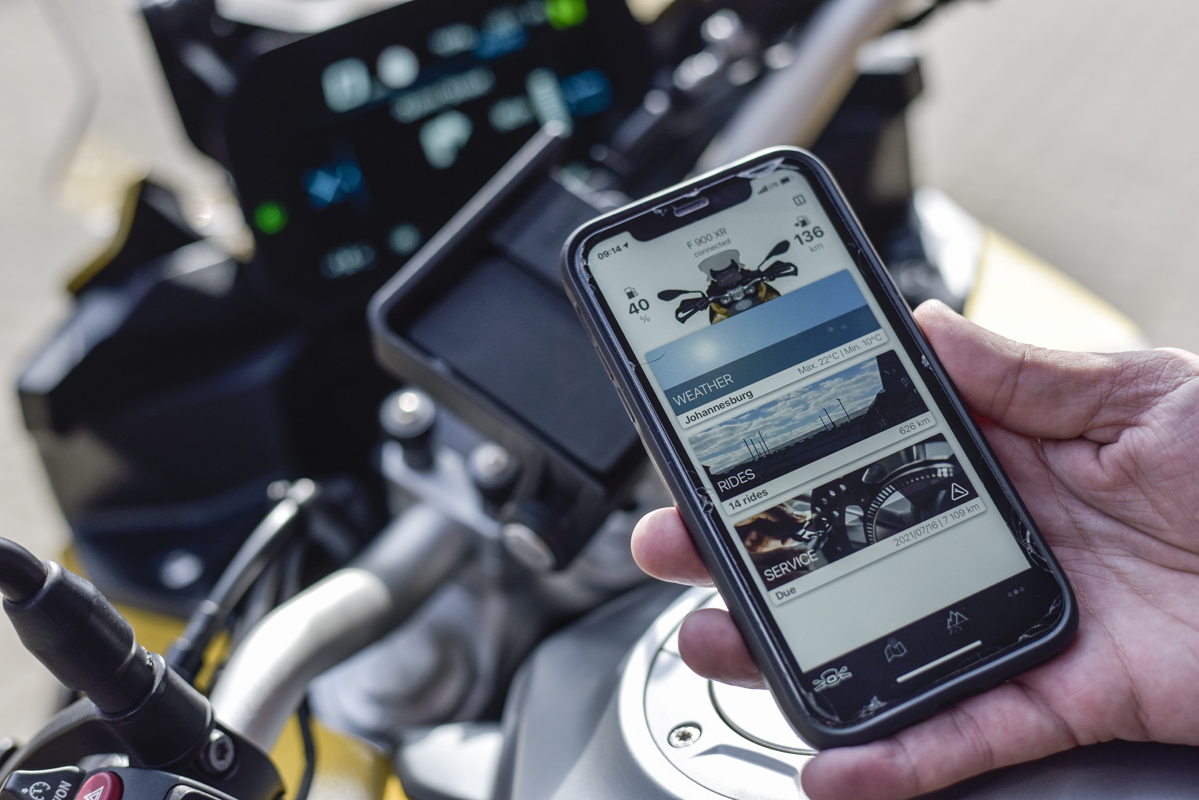 My favourite ride of the test period was a Sunday afternoon impulsive ride. I just felt like a long relaxing ride to clear the mind and refocus for the week ahead, so I hopped on the bike and went for a long ride which had both fast and cruising moments, and a spectacular coffee stop halfway. In that environment, I felt that the bike had found its sweet spot: fast enough, stable, comfortable, fun at the right moments. The recipe is starting to make sense.
The official pricing starts at R 185 000, according to the BMW Motorrad website, and the motorcycle as tested it came to R 213 000, with toys such as the Comfort Package, Touring Package and Dynamic Package. Interesting though, deals seem to be below this price point so take a look at the offers.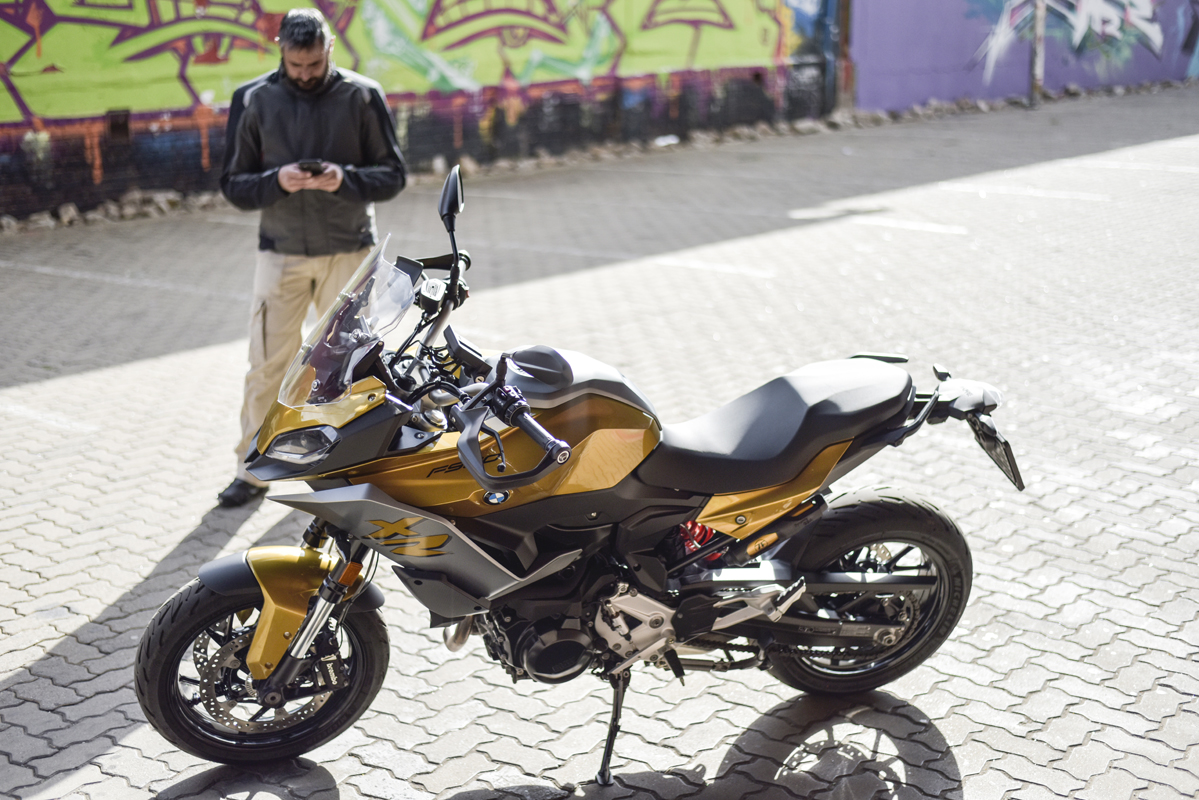 When it comes to Value-for-Money this motorcycle makes a good case for itself, with BMW's 5-year warranty and a top-notch dealer network. It may not be the cheapest in the segment but these factors, together with the build quality and the features on the motorcycle, make it appealing.
The question at the beginning was one of "recipe". Each motorcycle has a mix of ingredients that, once mixed, baked and served, create a unique taste for the consumer. In a market full of superb motorcycles, and from a brand full of segment defining products such as the GS, I can fully understand the confusion on the menu (to perhaps push this analogy to its limit).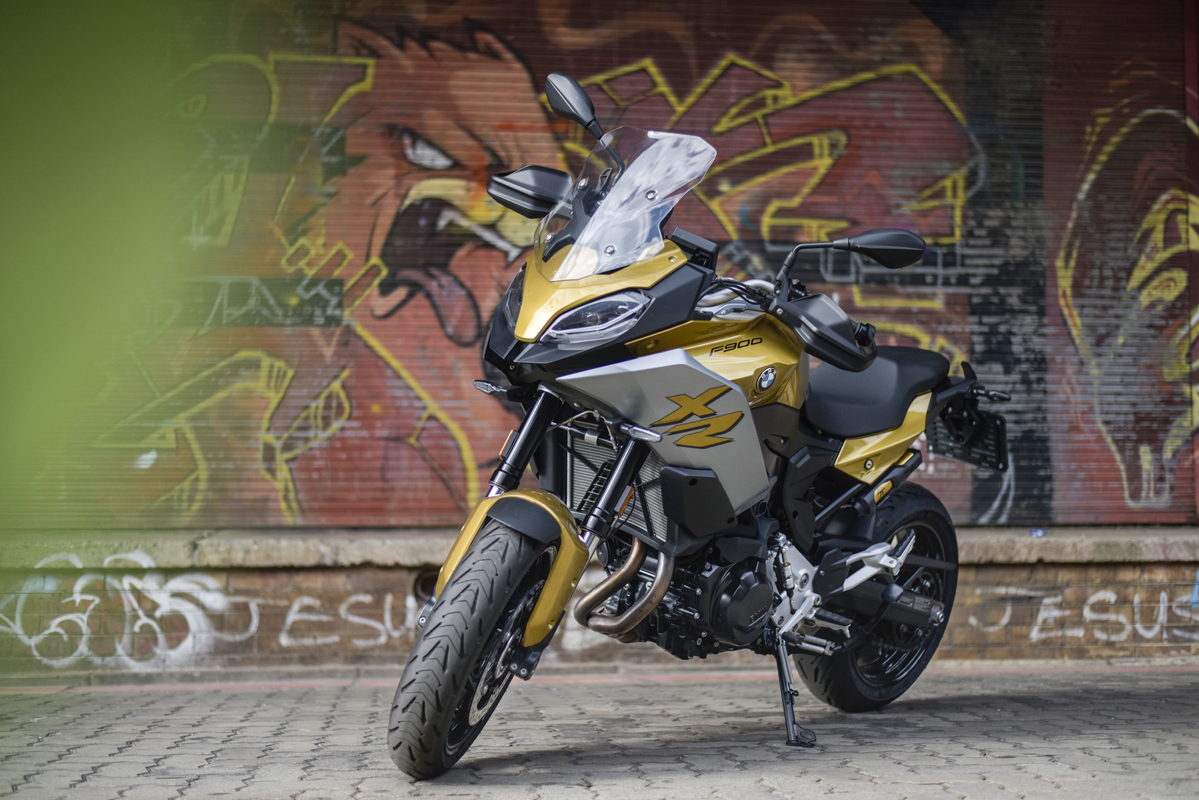 This is the kind of motorcycle you need to research and then ride to fully understand. If the bike you are looking for needs to be relatively sporty, looks great, needs on-road performance and doesn't need to go off-road, then this bike must be on your short-list.
From a BMW Motorrad model line-up point-of-view, the recipe here is the F 900 XR is all the bike you need, whereas the extra power, performance and noise of the S 1000 XR is all you want. For those riders who don't want the extra spice of the 1000's, the F 900 XR will taste superb.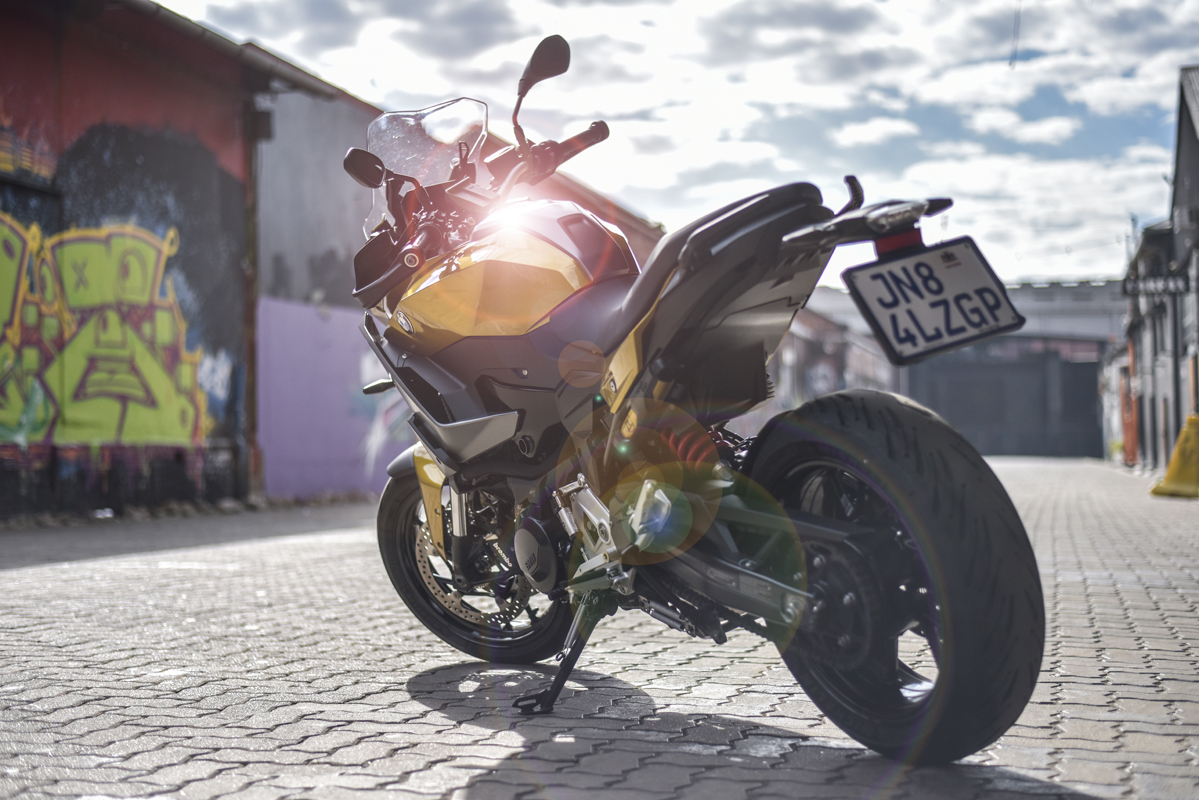 For more information visit: www.bmw-motorrad.co.za
BMW Motorrad F 900 XR
For more information on the bike that we tested in this article, click on the link below…