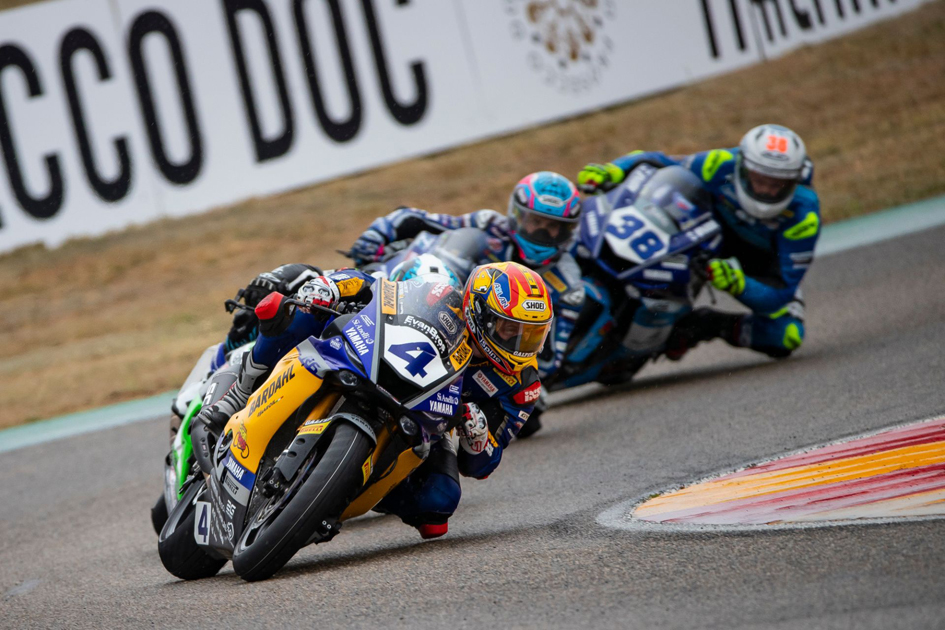 The season couldn't have started any better for Steven Odendaal, who joined the reigning world champions (Even Bros. Racing Team) this season after his promising debut season in the World Supersport Championship last year. Odendaal claimed his first maiden victory in race 1 on Saturday after making a pass on a fellow ex-Moto2 rider Dominique Aegerter into the last corner.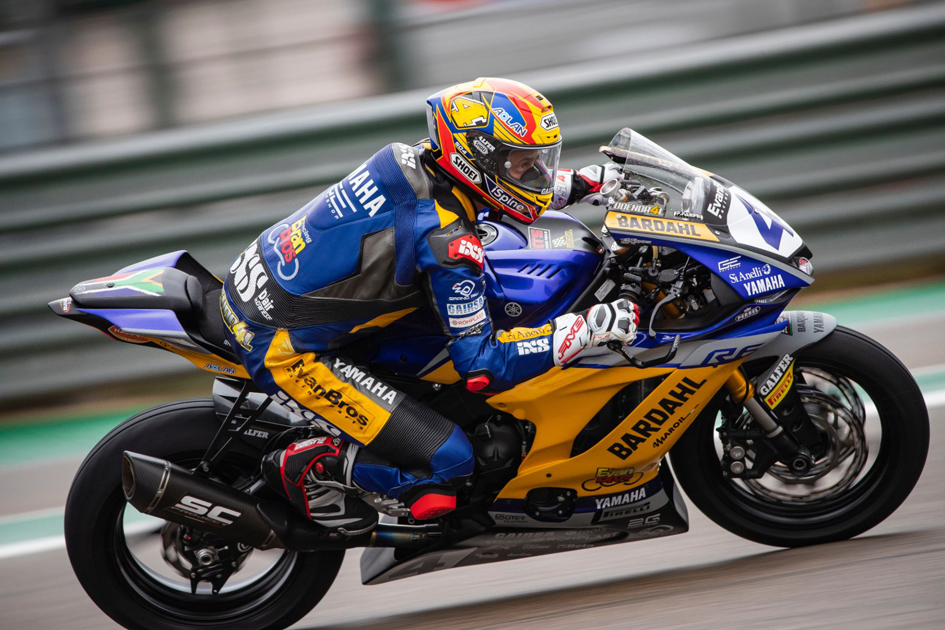 The conditions were completely different on Sunday as the rain made an unexpected appearance on the MotorLand Aragon circuit. Odendaal was able to stay calm and managed the race in an outstanding manner aboard his Yamaha R6, despite the tricky conditions, to make a decisive move once again into the last corner of the last lap and taking a double win and a championship lead with 50 points behind his belt.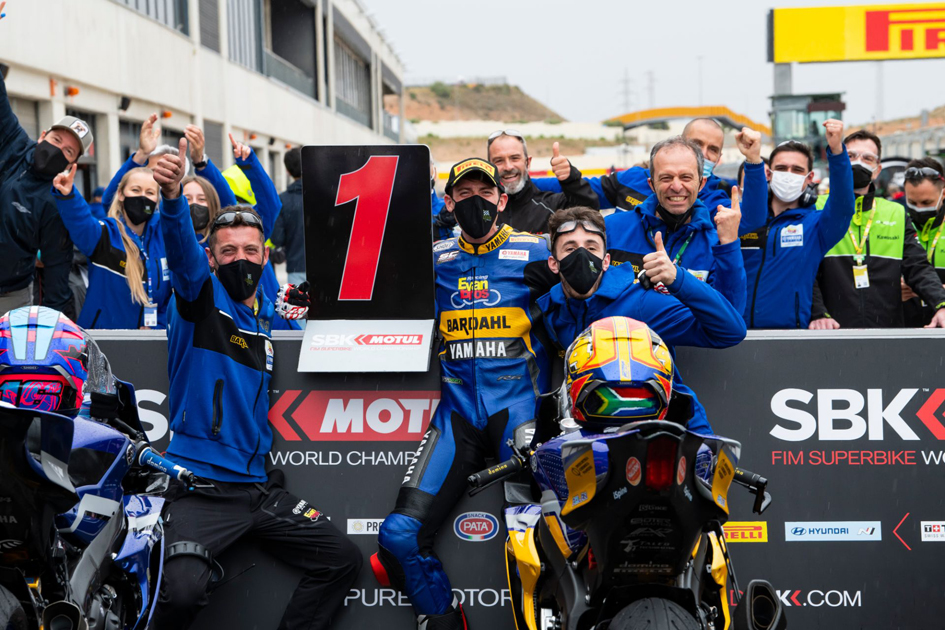 Steven Odendaal: "It is an amazing feeling to take my first win in World Supersport and to back it up with another one today was just incredible for my confidence and moral. I have worked so hard for this moment and I can't thank those who made this possible enough, especially the team, my family and my manager Jorge Lis. We didn't start the season in the best way with a big crash on the first day of the official Barcelona test in April, where I dislocated my right shoulder, which caused extensive nerve damage. I am still suffering with pain and lack of strength so taking that into account as well, this weekend was a dream come true. The team made a great decision to go with an intermediate tyre today. I never used this tyre in my life before so I did not know what to expect and I had to be a bit careful in the opening stages of the race. It was an incredible battle and I felt so comfortable on the bike. Huge thanks to the Evan Bros. Racing Team, they did an incredible job and I cannot wait to be racing again in Estoril new weekend."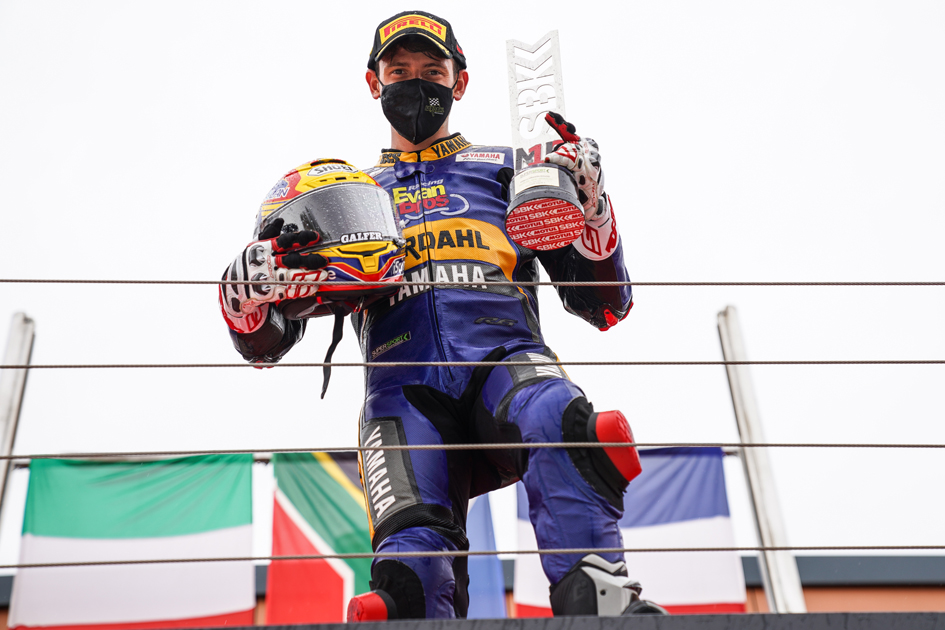 Round 2 of the World Supersport Championship will take place next weekend in Estoril, Portugal.