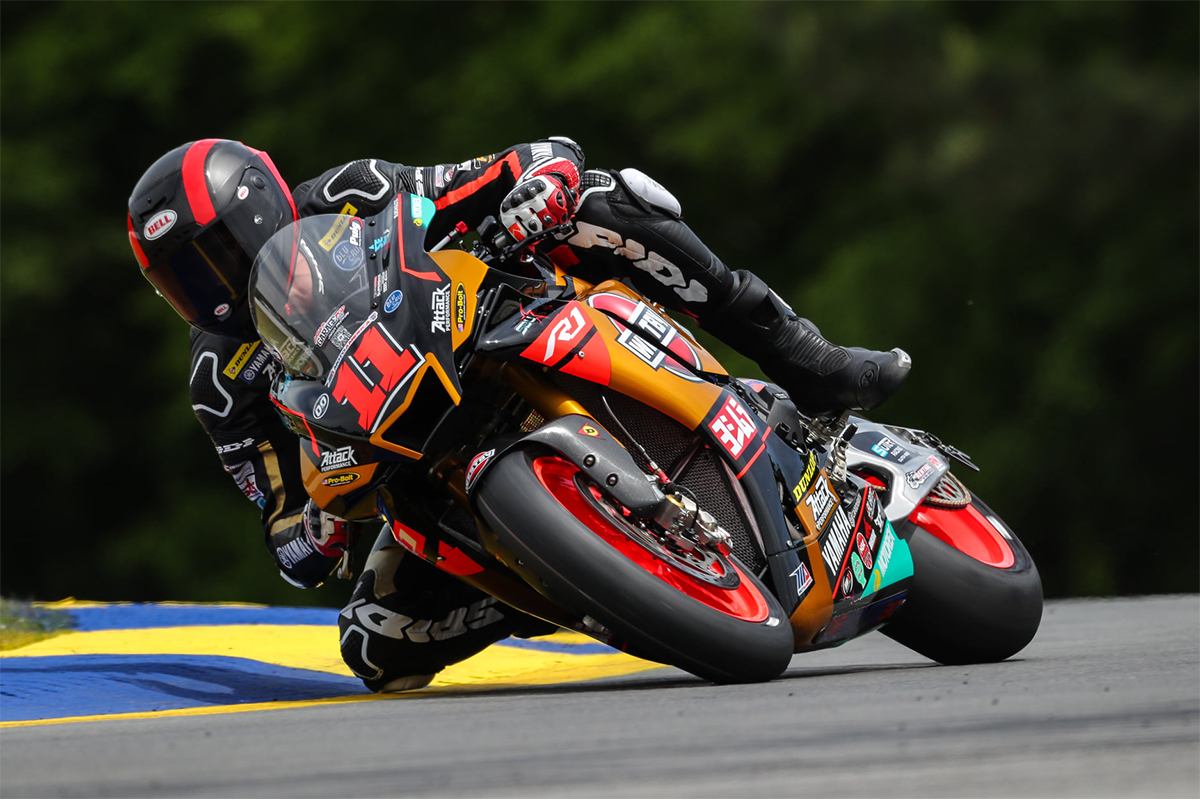 To win a motorcycle road racing championship, consistently finishing on the podium is critical. And, on Saturday at Virginia International Raceway, Westby Racing's Mathew Scholtz took another important step towards achieving his first MotoAmerica Superbike title when he finished second in Superbike race one. It wasn't a win, but he and the team will take it, especially at this early point of the season when there are so many races left.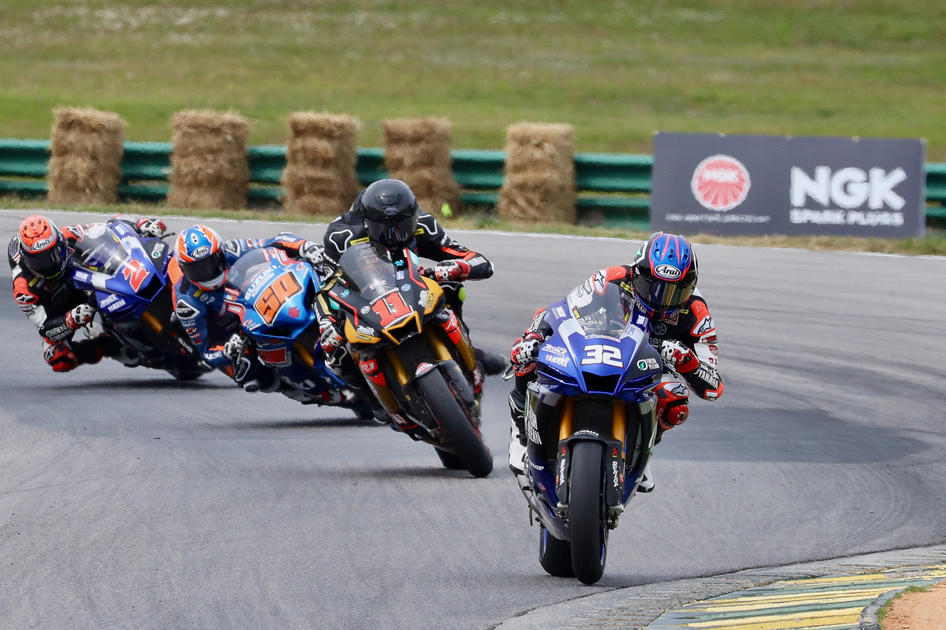 Starting from the front row, Mathew got a good jump off the line, and he immediately went to work and overtook Loris Baz, who started from second on the grid. Running his fastest circulation of the 14-turn, 2.25-mile natural road course on the second go-around of the 20-lap race, Mathew solidified his second-place position, which he maintained all the way to the checkered flag.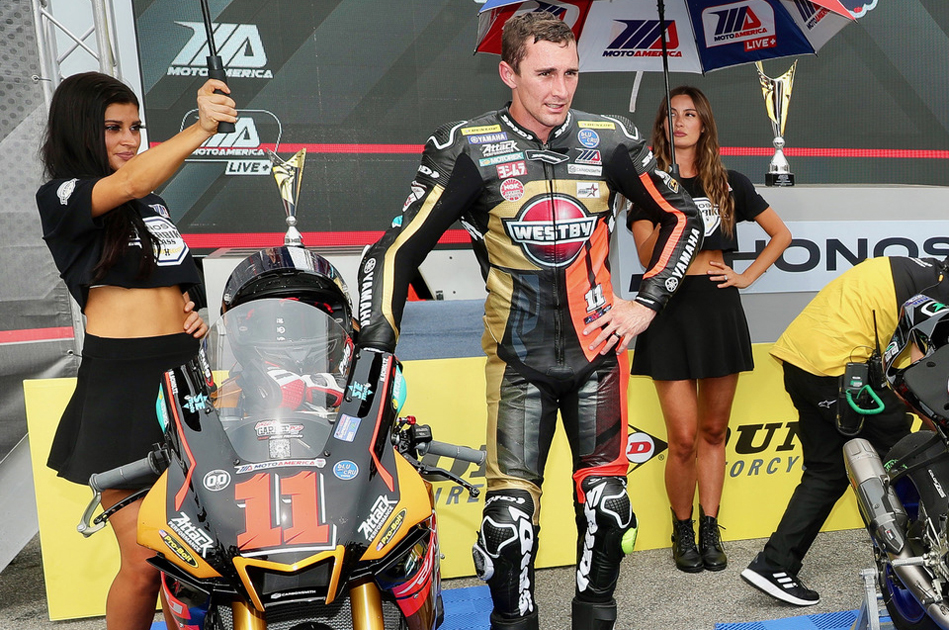 "Obviously, after winning in the first race, we were confident that we should be at least challenging Jake (Gagne) all the way through until the final lap," Mathew said. "I just kind of feel like we have more to gain, and Jake is definitely stronger than us now. So, we just need to try and figure a couple things out. I was able to kind of follow him for the first four or five laps and already figured out where we could recover a couple of tenths and where I was catching him slightly. So, it's not like we were miles off. We just have to fix one or two things and we should be challenging Jake. Overall, I'm happy to finish second and carry on as the championship leader. Everyone keeps talking about being championship leader, but it's way too early on to be thinking about that. It's always nice to be the one that you don't have to risk everything at every single corner, every single lap. You can settle for those seconds sometimes. I know Jake is definitely coming. I know Josh Herrin, Cameron Petersen, (Loris) Baz, all those guys are picking up their pace. So just going to go back to where we were losing time and try to focus on getting a stronger pace towards the end and not worrying about being in front every single corner. I want to say thank you to my team. They've been great. Like I said, we need to maybe try and challenge Jake and get in front of him the first couple laps. He's setting a really crazy pace, so just try to get it up the inside of him."
On the opening lap of Sunday's final race of the weekend, Mathew got caught up in traffic going into turn one. Thankfully, he didn't suffer a tipover in the incident, but it did shuffle him all the way back to 14th. Undaunted, he went about his business and started clicking off laps as fast as, or faster than, the leaders. On lap 13, he made it all the way back up to third place where he battled with Josh Herrin for a few laps before securing the final spot on the podium on lap 17.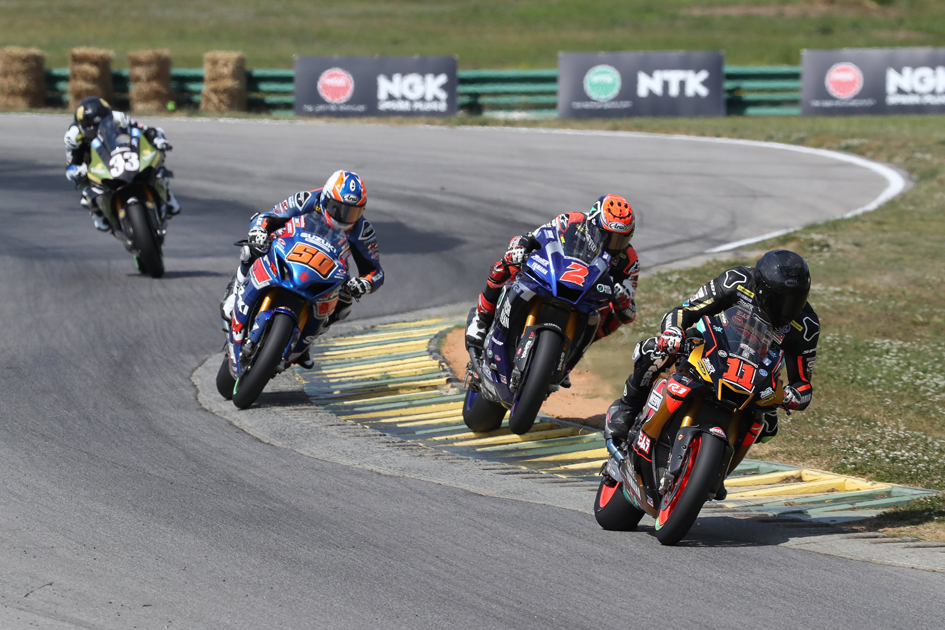 All in all, it was a hero effort from Mathew, who knows that podium finishes all season long are the key to winning his first MotoAmerica Superbike title.
"I just saw one of the M4 Suzuki bikes coming up the inside, so I gave him space," Mathew commented. "I could have followed him, but I don't know what happened from there. I think Cam (Petersen) ran off the track. I'm not sure if he got touched. It's just one of those unfortunate things. I was trying to get aggressive in the first corner, trying to hang onto Jake (Gagne) because I knew if I could slot in behind him, he would pull me, and I kind of had the pace over every one else after about lap 8 or 10."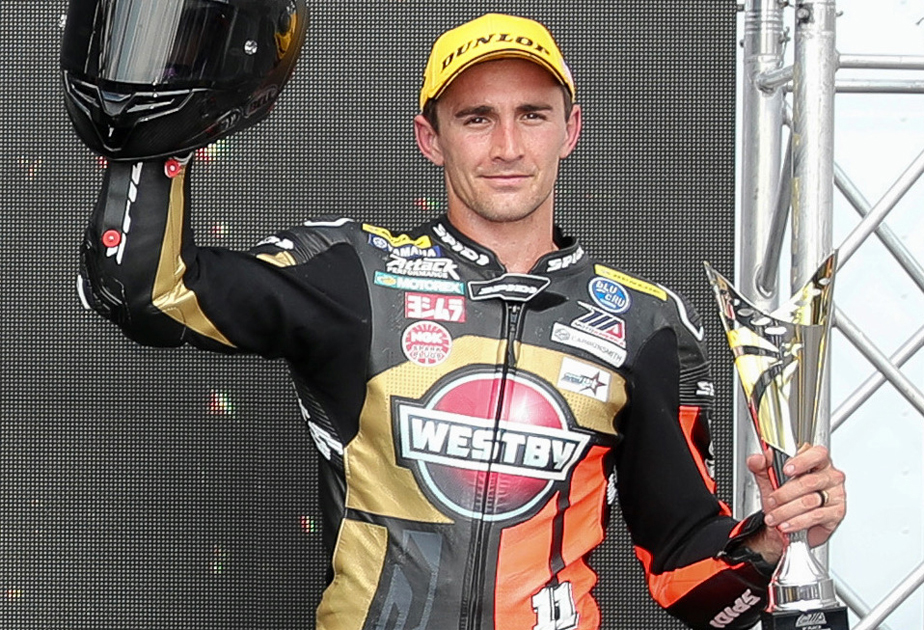 Next up for Westby Racing is round three of the MotoAmerica Championship, which will take place at Road America in Elkhart Lake, Wisconsin, on June 11 through 13.

MotoAmerica Superbike Standings:
1. Mathew Scholtz – Yamaha – 81
2. Jake Gagne – Yamaha – 75
3. Josh Herrin – Yamaha – 61