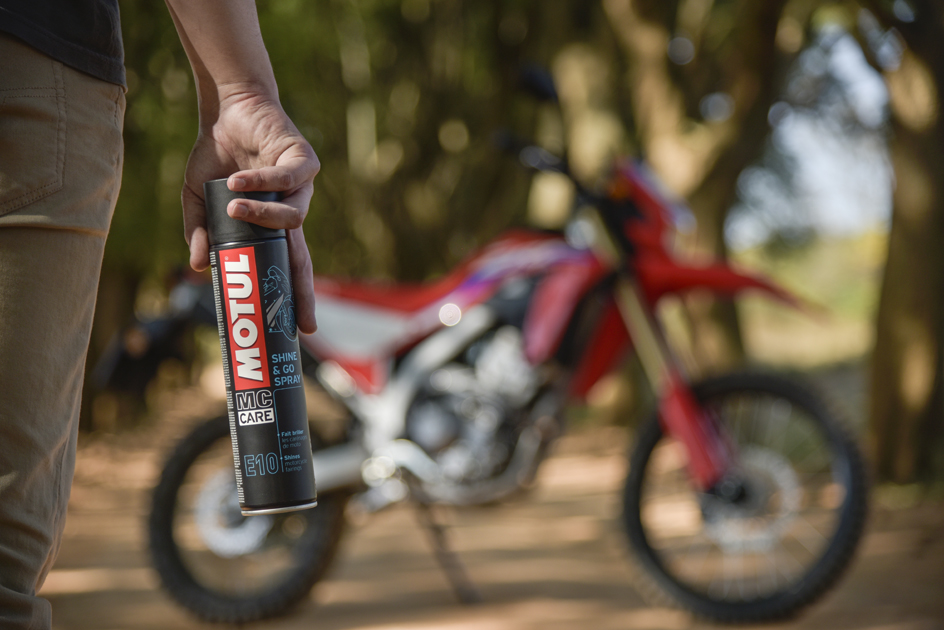 It's only obvious, that the way you take care of your motorcycle reveals how much you love it. But, maybe you've been too busy to look after your bike or you just feel that taking your bike to a bike wash is easier. And then we get to the difficulty of keeping our bikes clean, either parking them under covers or being forced to give them a full wash, multiple times a week. Sheesh! So much effort, right?
Now, this is where Motul's Shine & Go Spray (S&G) comes in handy.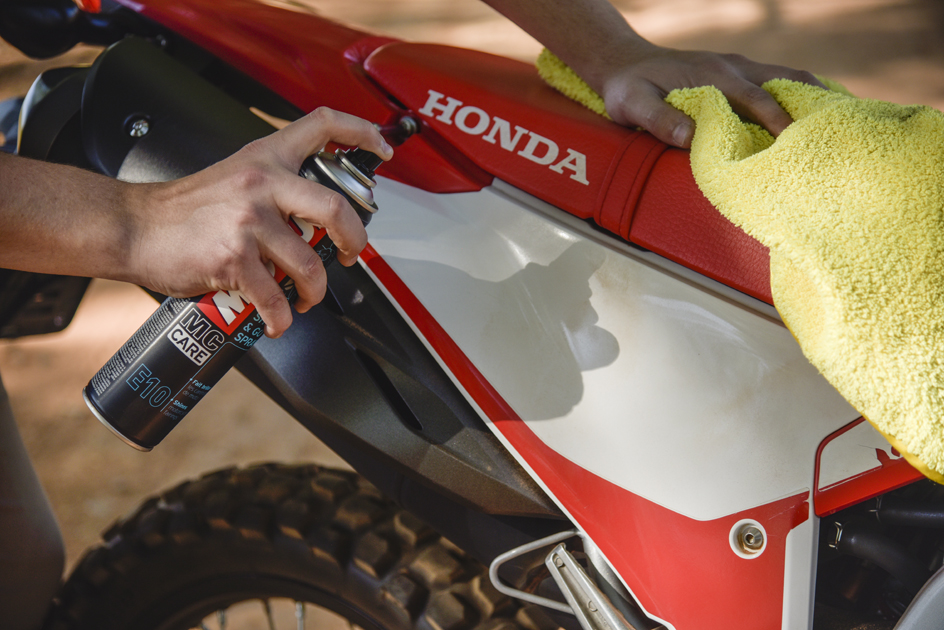 If you are a rider that keeps your motorcycle relatively clean, only needing to give it a rinse and wipe down, then Shine & Go spray is going to be your best friend. 'S&G' is a silicone-based spray used to polish anything and everything on your motorcycle, even carbon fibre. It shines and revives with its protective dry sheen to obtain a new finish on faded colours. The winner is its long-lasting non-sticky protective film—the last thing you need is grime sticking to your shiny bike after a polish.
For application, you need a clean bike and a microfiber cloth to trap the leftover dust for that shiny end result. Don't mistake S&G as a bike wash, you can't wash your bike down with it. If your bike needs a wash, crack out some soapy water and your favourite sponge (Bob). Once your bike is washed and dried, this is when you whip out S&G to finish the job. The neat thing about using this polish, is afterwards, your bike does not end up getting as dirty. When you next give your bike a wash, your plastics still keep their shine and the dirt comes off so much easier.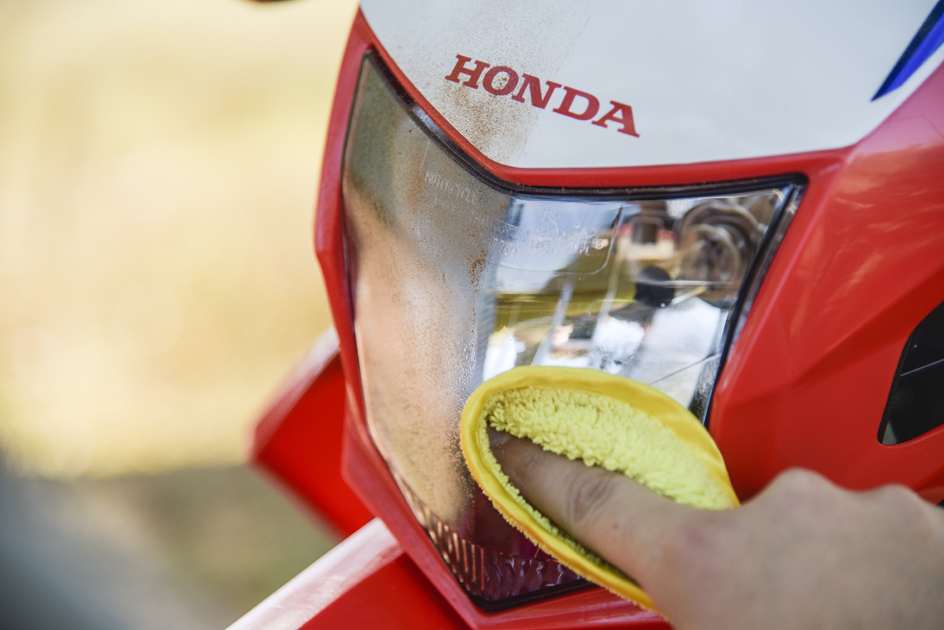 I only wish Motul brought out a smaller travel-sized version, as this 400 ml can, would be too big to carry with you on a bike trip.
Using Motul's S&G, will making cleaning and polishing your bike quicker and enjoyable, as you see a new sheen start to appear—Motul is here to keep your rides shiny side up.
So, with summer behind us now and with winter approaching, it is the perfect time to acquaint yourselves with Motul's awesome line of maintenance and care products—it's time to give your bike the deep clean it deserves!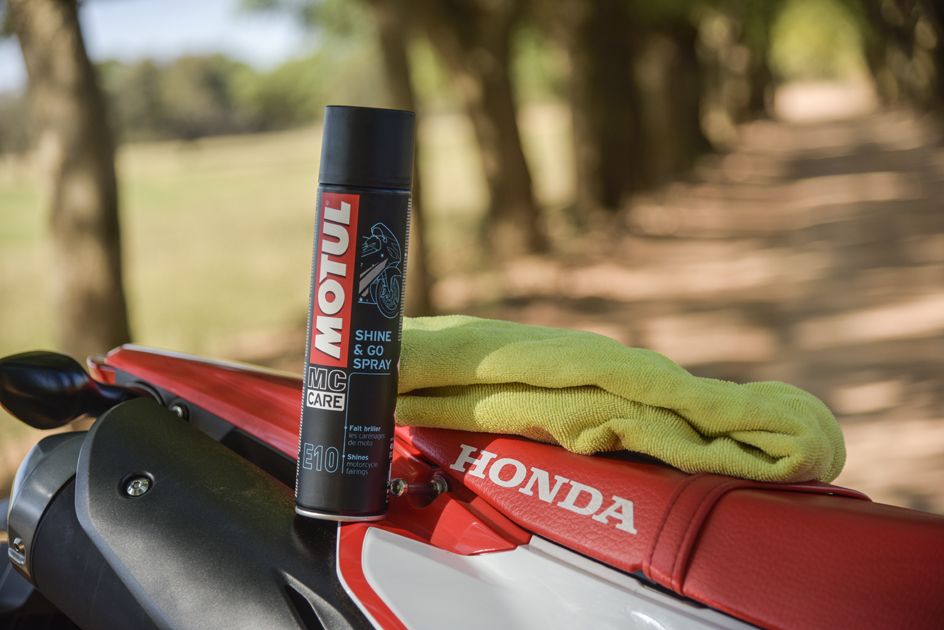 Motul Shine & Go Spray
For more information on the product used in this article, click on the link below…