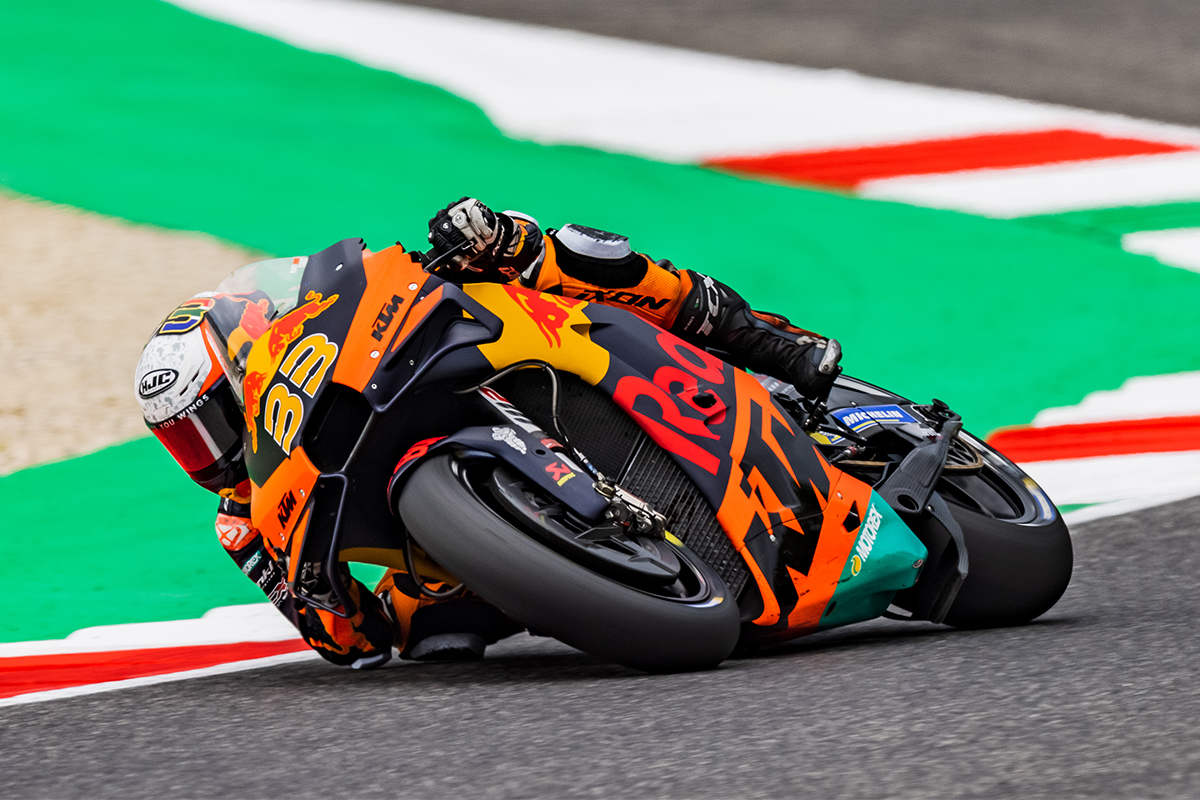 This weekend brought riders back to the sweeping corners of Mugello, a track many fans and riders missed out on last year. Mugello's very fast 5.2 km layout staged its 35th Grand Prix for what was round six of the 2021 contest and delivered warm and dry late spring conditions.
Darryn Binder
Saturday, saw Darryn Binder roll onto the track for Q2 qualifying, setting a decent lap time on his first outing, securing him 8th. Unfortunately, his second and final flying lap at the end of the session was cut short when red flags were waved, due to an on-track incident. Prevented from improving his initial lap time, Darryn had to consolidate a 16th starting position for Sunday's race.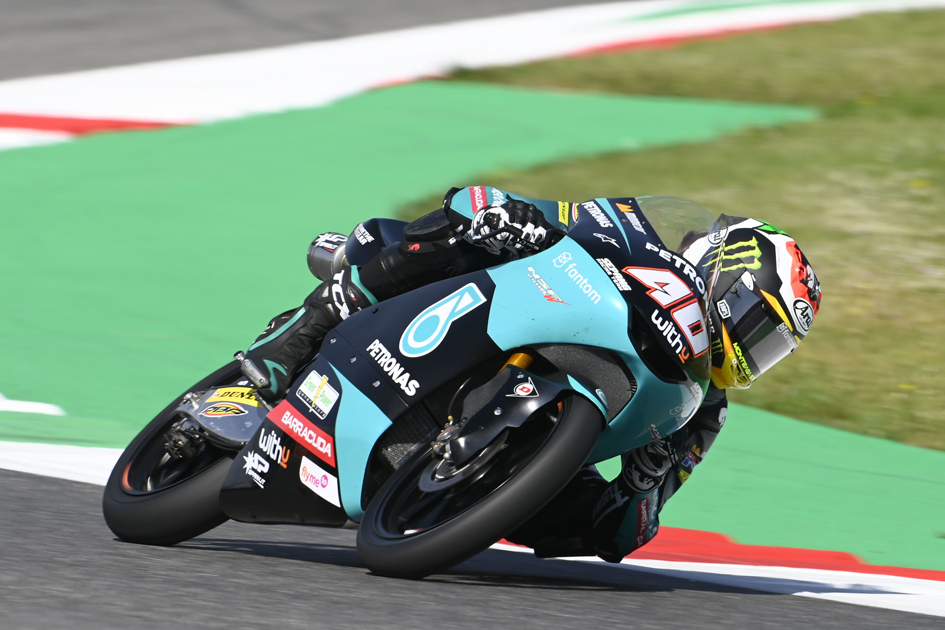 Sunday started off on a rather sad note, as the whole MotoGP paddock paid their respects to a fallen rider, Jason Dupasquier. Jason had made an impressive start to his second season in Moto3, consistently scoring points and within the top ten in the standings. Sadly, Jason was involved in a multi-rider incident in Q2 qualifying between turns 9 and 10. FIM did all they could, the session was immediately Red Flagged and he was transferred by a medical helicopter, in a stable state, to Careggi Hospital in Florence. We all soon got the tragic news as the riders lined up on the grid.
As riders and fans of the sport, we send our deepest condolences to Jason's family, friends, team and loved ones.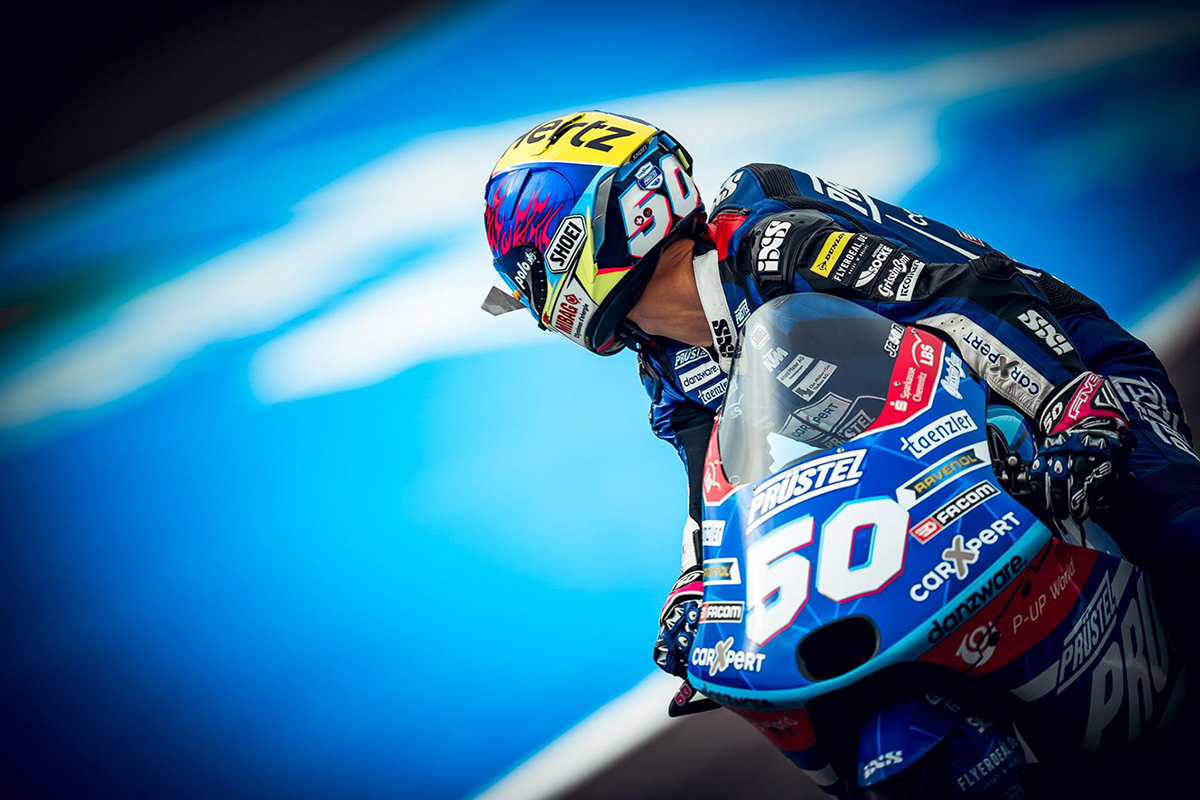 Although nearing the back of the grid in 16th, Darryn was eager to make a charge towards the front of the pack…and so he did. Darryn made a great start and slowly made his way up into the top 10—faster corner speed and some slipstreaming aided his progression. Our fellow South African soon found himself momentarily leading the race after diving into the lead on turn 1.
As the saying goes in Moto3, "what goes up must come down" and that is exactly how things went for Darryn. He went from being in the top 5 to just out of the top 10 and back into the top 5. Confusing, but remember this is Moto3, you can get demoted several positions on a single straightaway. Darryn Binder ended the race fifth and earned himself some very important championship points.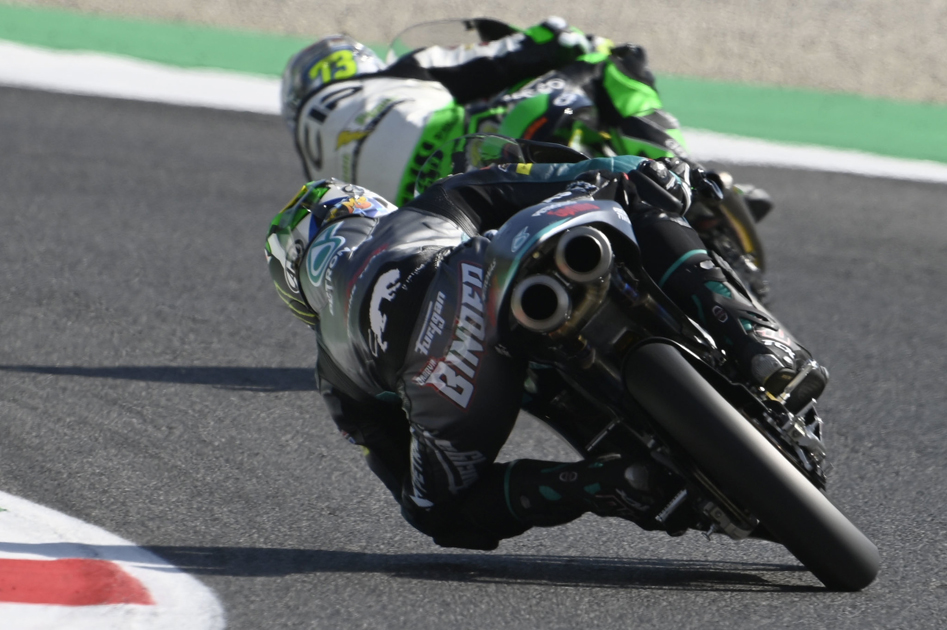 DB: "The race was the race today; it's not something I want to talk about in the circumstances. I want to send my deepest condolences to Jason's family, his team and his friends. I'm really sad to hear the news. Rest in peace Jason."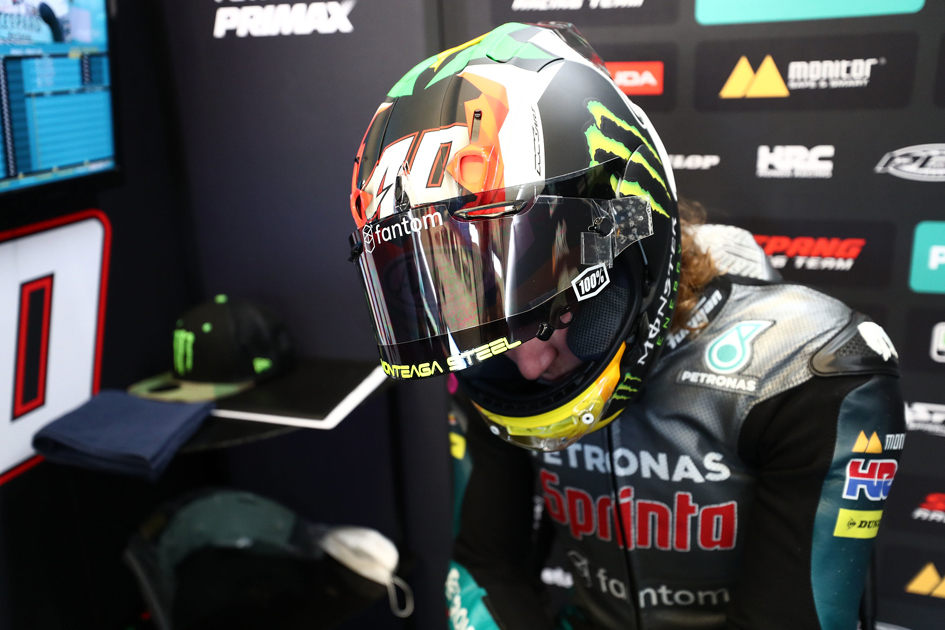 Brad Binder
Brad Binder had a cracker of race weekend, consistently hitting lap-times near the top of the leader board and equalling the fastest top speed recorded figure in MotoGP history—clocking a top speed of 362.4 km/h. In Q2, Binder reached as high as 3rd and was in contention for a front-row slot until he rested in 6th for his highest qualification placing this season, just half a second from pole position.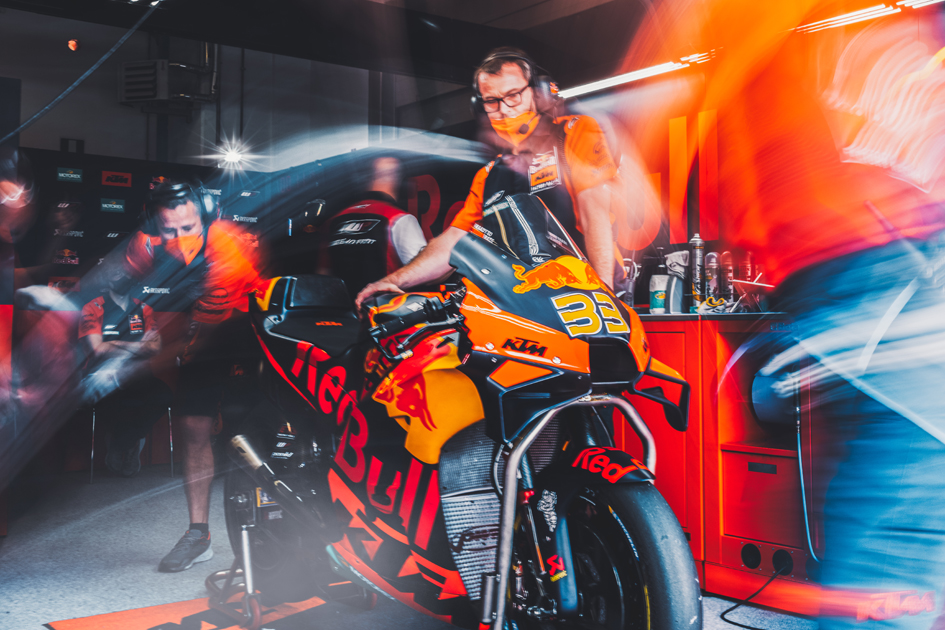 The last race of the day, saw sunshine and 23-degree temperatures graced the return of MotoGP to the thrilling racetrack in the Tuscan hills north of Florence. Brad lined up on the third row of the starting grid and was "Read to Race" the full 23-laps of Mugello.
Binder made a lively launch off the line, but lost a couple of positions, forcing him into the lower top ten, where he worked his tyres and confidence up to an effective race pace. He also had a scary moment when Marc Marquez bumped into him, causing his airbag to go off. This slowed Brad down for the next lap as his airbag slowly decompressed.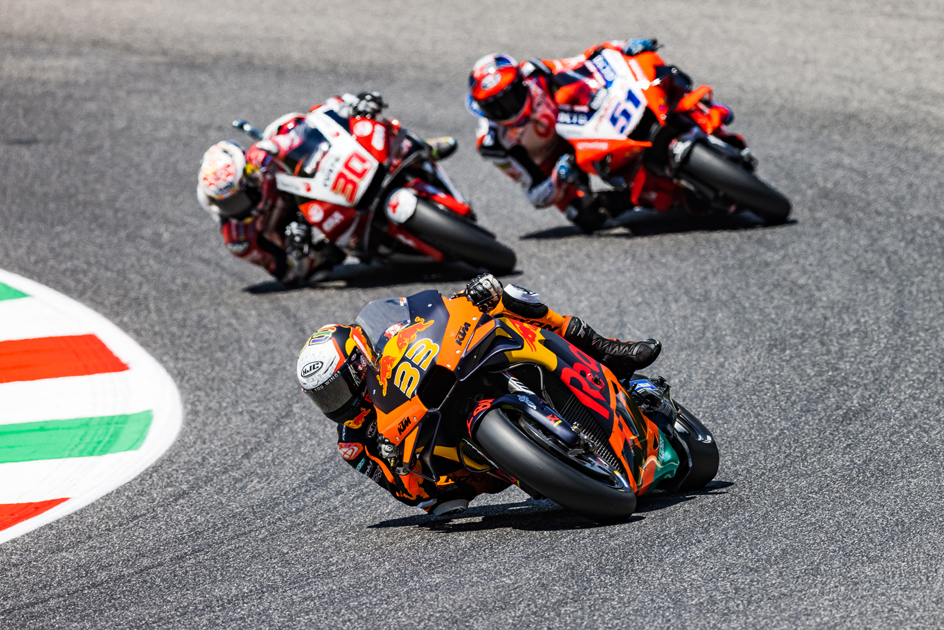 Binder slowly fought his way back to fifth and was less than 5 seconds from winner Fabio Quartararo at the flag. Brad did a phenomenal job this weekend showing the rest of the paddock that he still has that, 'Sunday Rider' in him.
BB: "I'm happy with 5th today, even if I did want more but I had a crazy race. I almost tucked the front on the Sighting Lap, so I was trying to work out the conditions and why I felt different. I didn't have a perfect start and then I was cautious on the first three laps. Marc [Marquez] rode into me and my airbag fired which meant I couldn't move for almost a lap! After that, I could finally get into a rhythm and chase the group in front of me although I didn't quite have the pace to get through it. Anyway, I'm pleased with another top-five and we'll try to keep this momentum for the next races."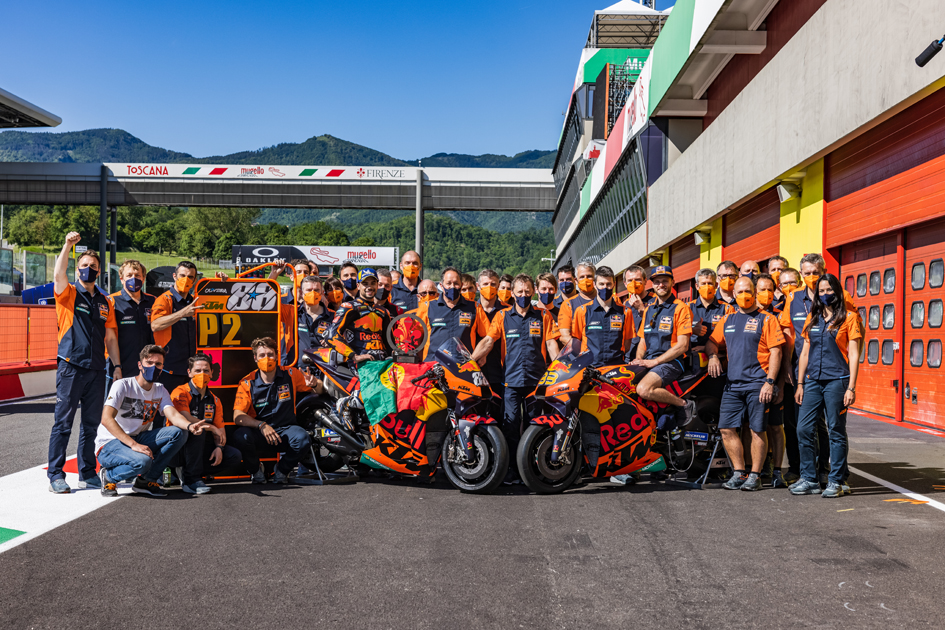 In less than seven days, the Binder's will be back on track for the Grand Prix of Catalunya, scheduled for 4th-6th June at the Montmelò Circuit, near Barcelona.