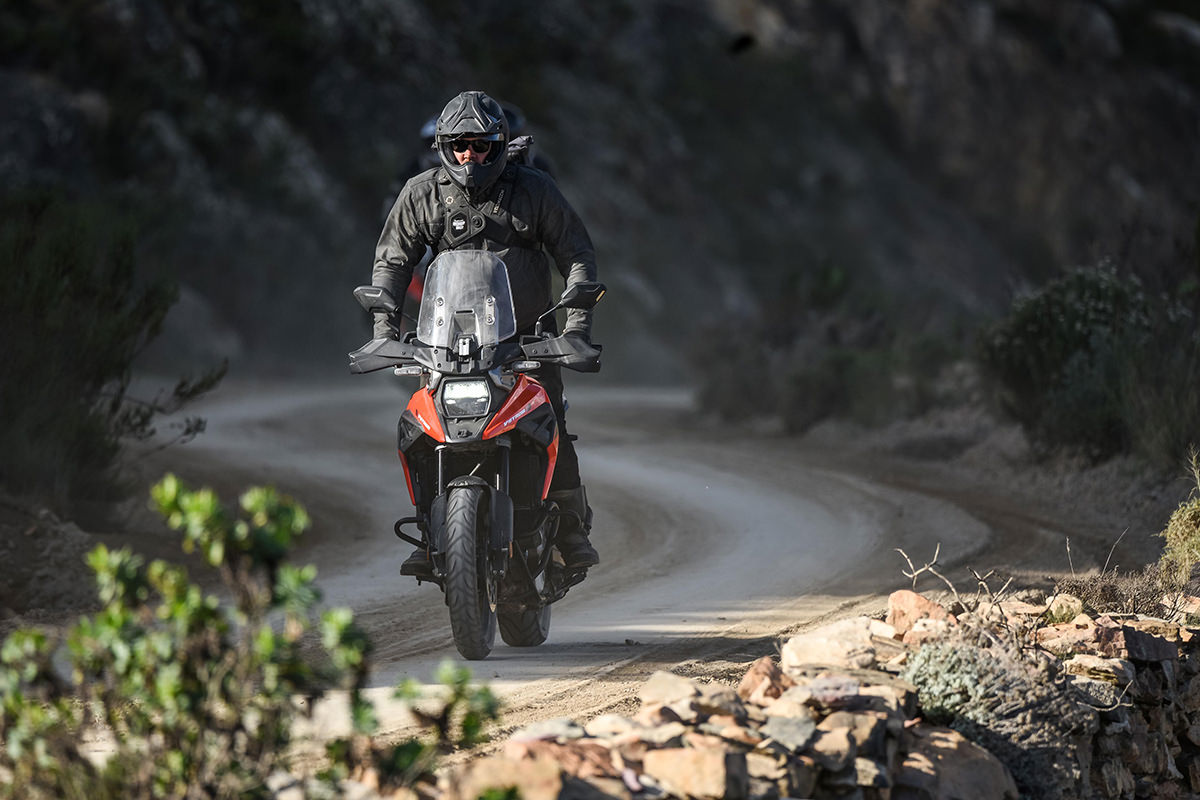 One of the perks of my job, other than riding motorcycles and calling it 'work,' is the travel. Towards the end of 2019 I was wrapping up a 12-month stint where I travelled to six different countries over nine separate trips. Then a global pandemic struck, and I was grounded.
With nowhere to go but within my own country's borders, I started taking stock of all the places I'd been—and hadn't been. I've done my fair share of adventure touring, but South Africa is vast, and I started itching to see places I hadn't seen yet. Because for all the bucket list items I'd ticked travelling overseas, I had a long to-do list waiting right here, on home soil.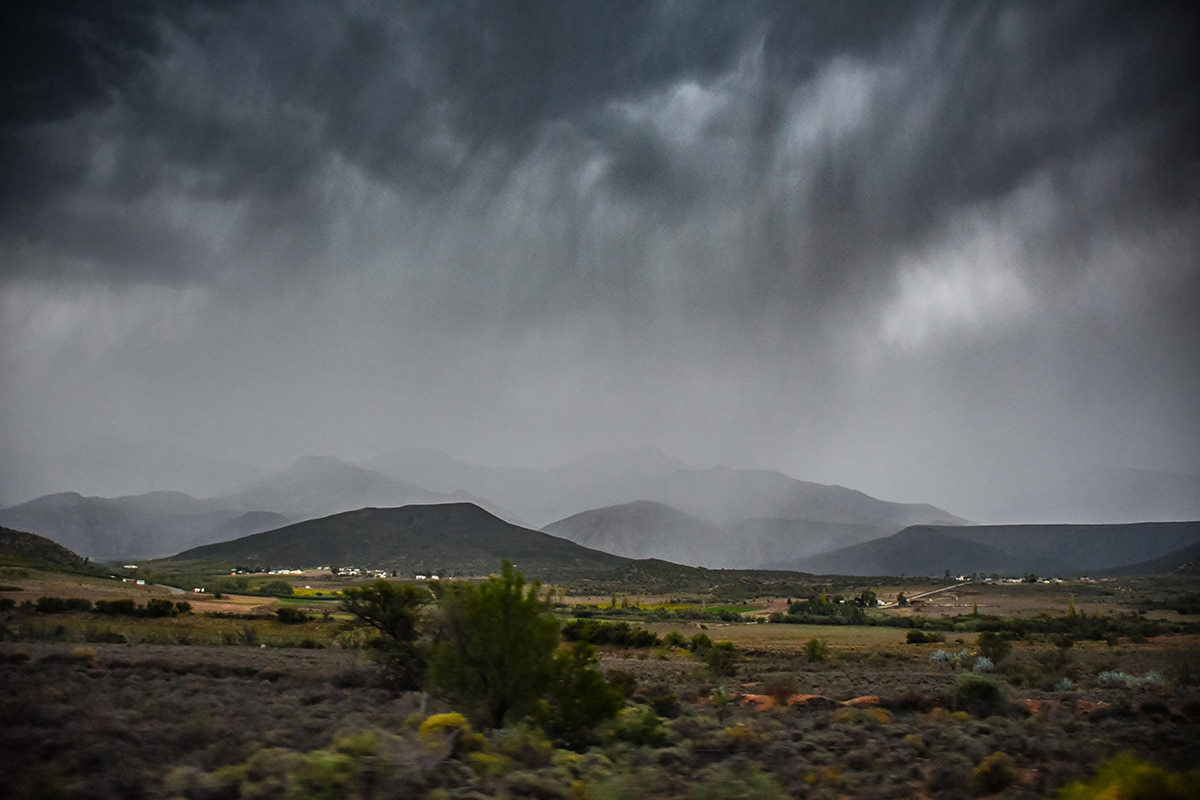 Locked into a hamster wheel of home schooling, Zoom calls, sweatpants and tactical snacking, I desperately needed to get out. So Suzuki South Africa's invitation to tour the Karoo on the new V-Strom 1050XT couldn't have come at a better time. I threw my gear into a duffel (plus a rain suit, thanks to less-than-favourable reports), and quietly angsted over whether I still knew how to corner a big adventure bike on dirt.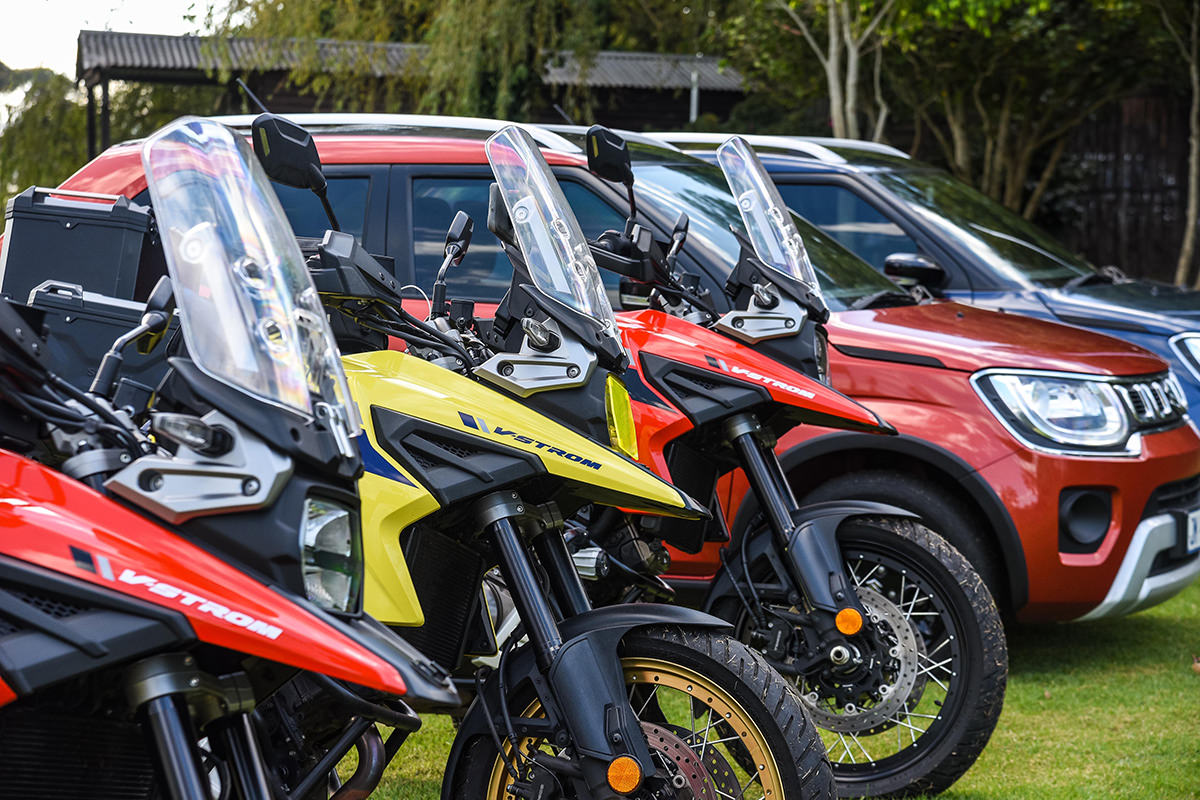 Suzuki are one of only a few OEMs that make both bikes and cars, and they wanted to flex on this point. So they brought four Suzuki V-Strom 1050XTs and two Suzuki Ignises (or is it Igni?) out to play, with a mixed bag of motorcycle and automotive journalists.
Suzuki's play with the new V-Strom is an ingenious one. Under the hood, it's mostly the same as its predecessor, with the new-Euro5-compliant motor good for 100 hp and 103 Nm. But for the first time in its life, it actually looks good. Damn good, in fact.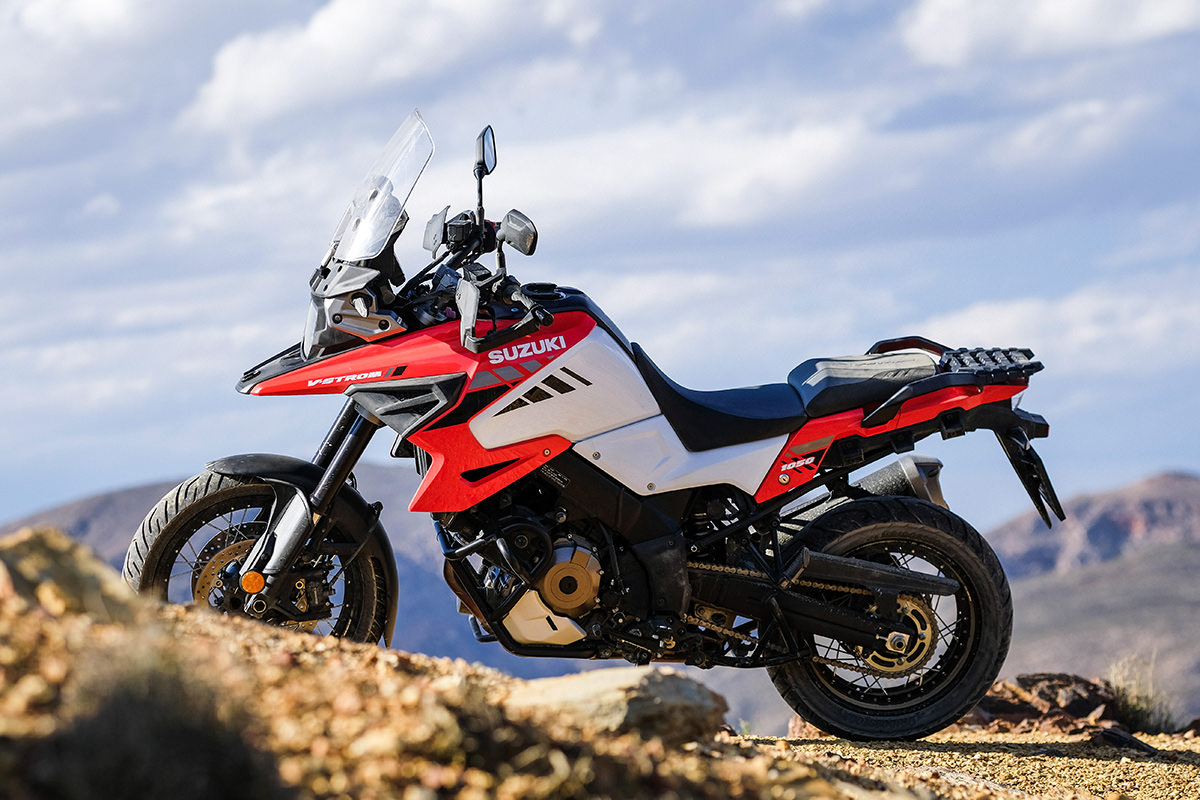 Suzuki have ditched the V-Strom's infamously awkward vibe for a neo-retro reinterpretation of the iconic DR Big—the first adventure bike to feature the now-ubiquitous front-end 'beak.' You can get it in black, but our choices were yellow (a homage Suzuki's 80s Dakar racer), or red and white (a replica of the production bike).
I bet on yellow as we set off from our starting point in the farmlands surrounding Grabouw. The first part of our route was a quick squirt up the N2, over Houwhoek Pass and onwards past Caledon. Straight out the gate, the V-Strom proved itself as a mile muncher.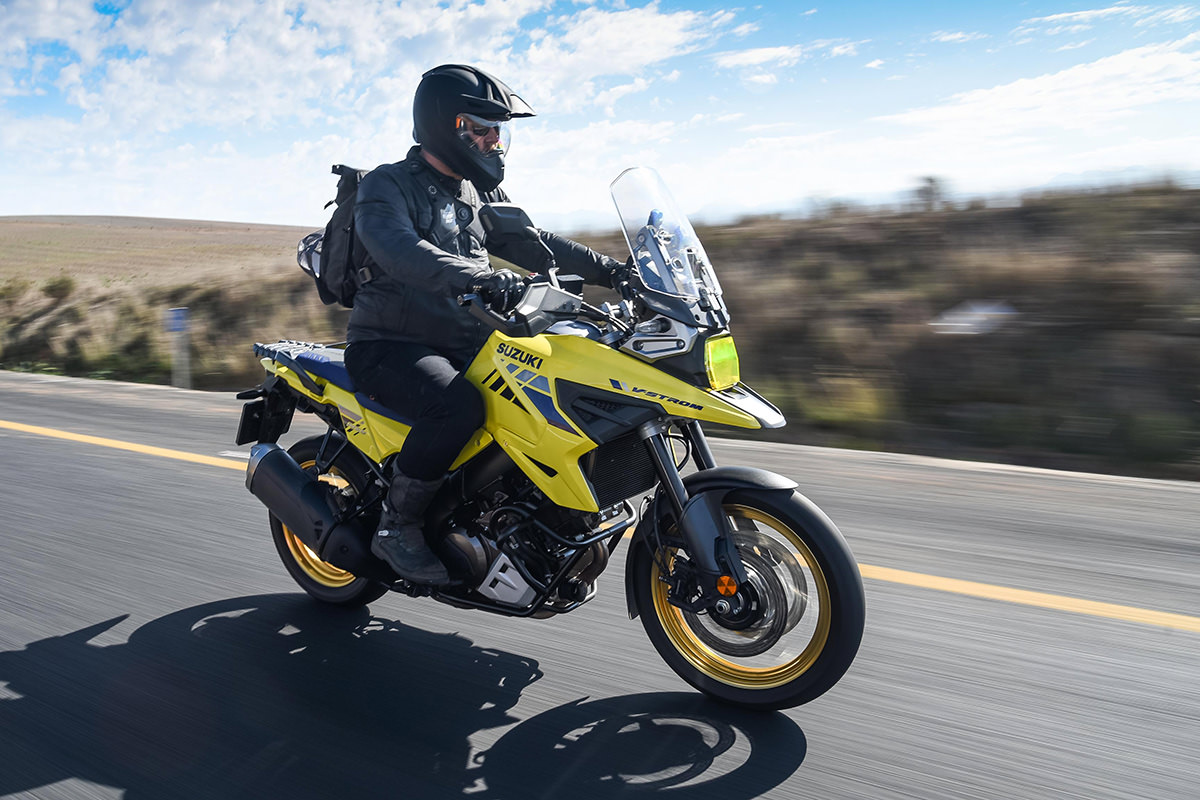 That V-twin motor is somehow very lively and slightly agricultural at the same time. But it's also ridiculously usable and has a reputation for reliability, which is exactly why the V-Strom has the cult following it does. It's an unpretentious and robust motorcycle that does exactly what it says on the tin—no mess, no fuss.
The rider triangle is spot-on for my 1.86 m frame, and the seat is truly all-day comfortable. The V-Strom's adjustable screen didn't completely eliminate buffeting (few screens do at my height), but I found a position where it brought it down to a bearable level.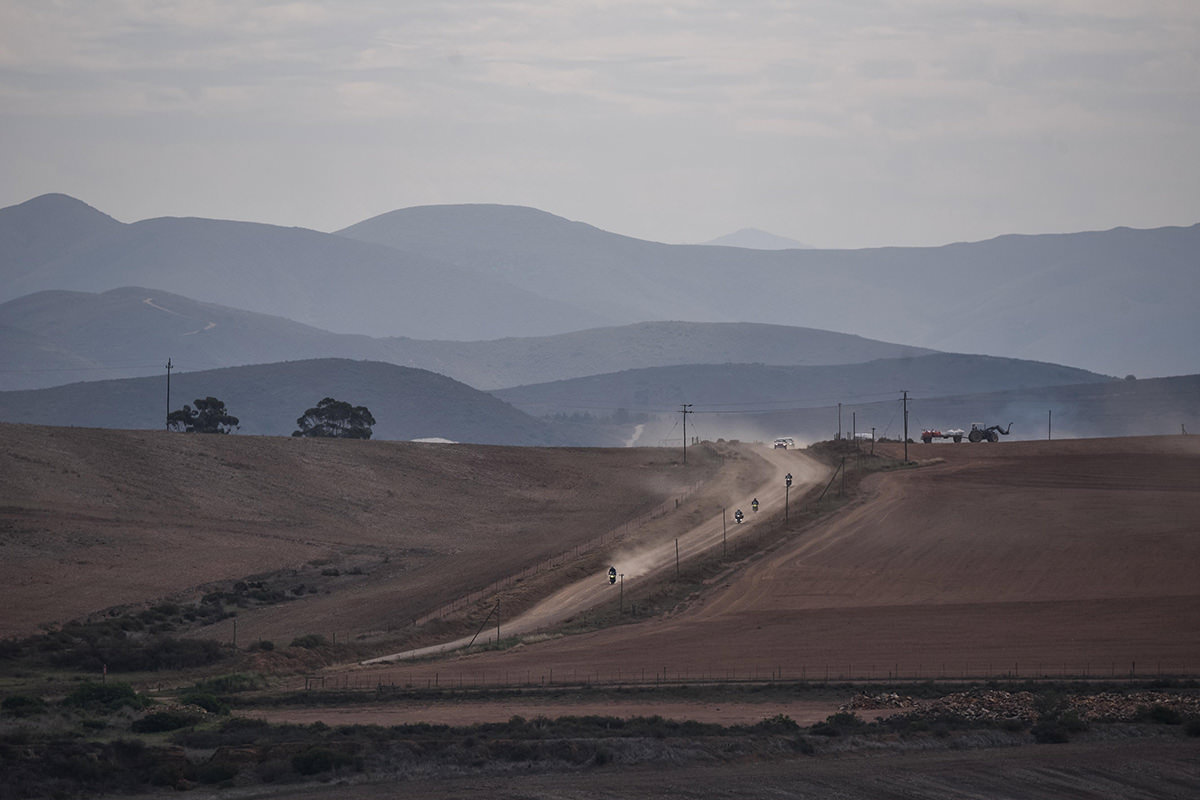 Somewhere beyond Caledon we hung a left, found a long stretch of dirt, then made our way onto and over Tradouw Pass, as sparse raindrops began to fall. Now on the popular R62, we pulled into Diesel & Creme for burgers and shakes (obviously).
With foul weather looming, I wasn't mad when I was asked to switch to the pint-sized Ignis for the next leg. (Narrowly avoiding bad weather would become a theme for the trip, and my rain suit never left its bag.)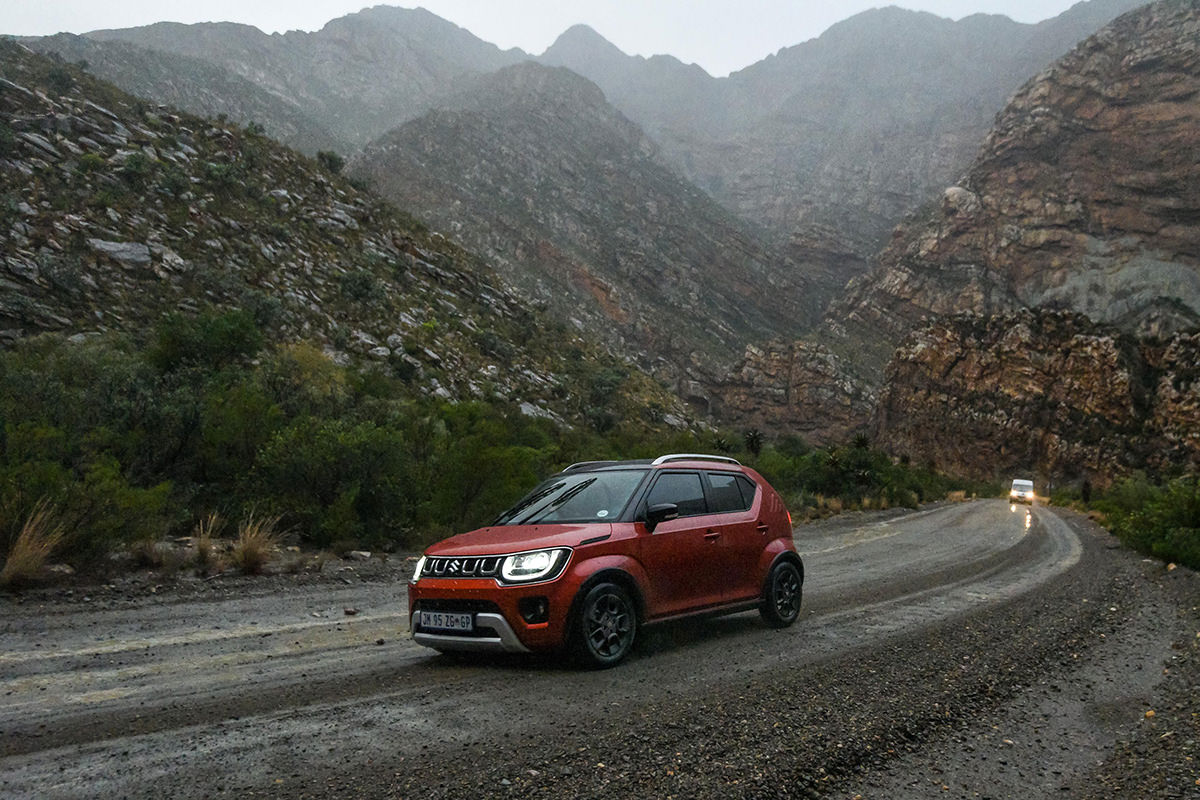 My good buddy Brian Cheyne and I piled into the Ignis, settling into the luxury of climate control and Apple CarPlay as our motorcycle-riding peers nervously scanned the sky. As we rolled down the R62 and up onto the incomparable Seweweekspoort Pass with Jimmy Eat World blaring, I felt just a tiny bit like a sell out.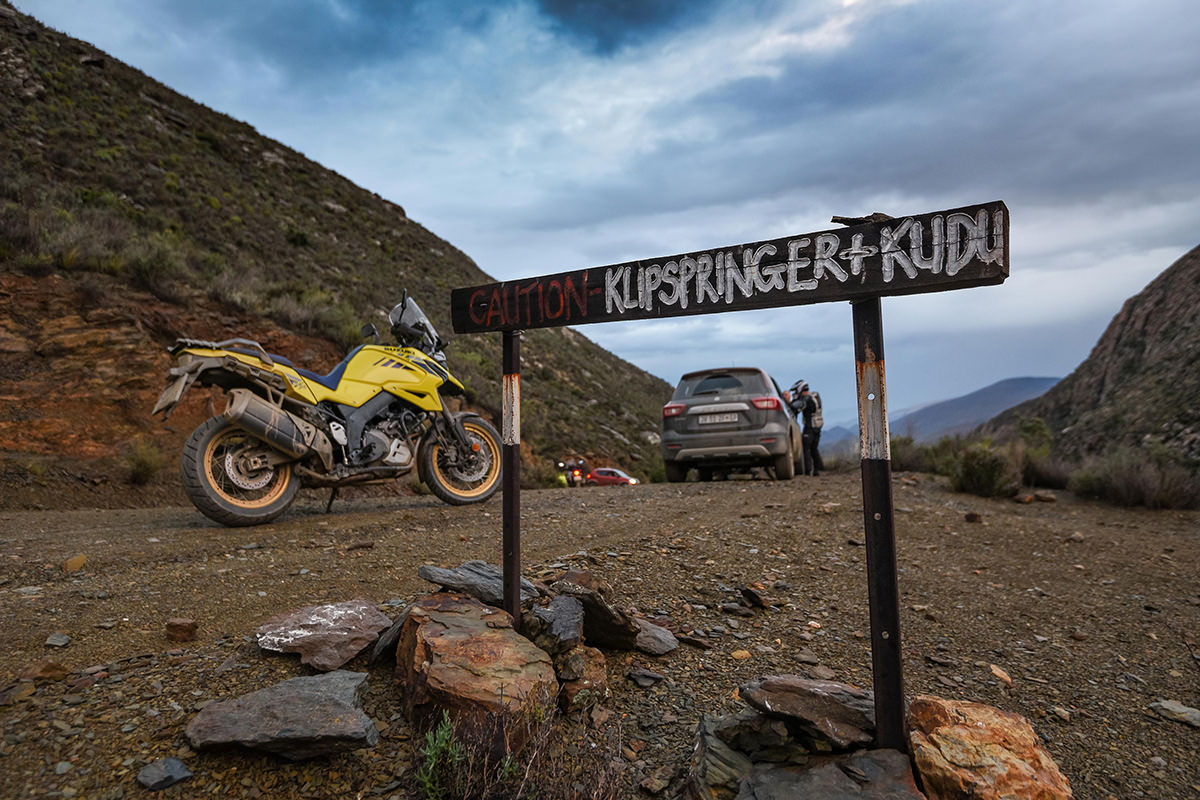 With the sun slowly setting, we diverted from Seweweekspoort into the Bosch Luys Kloof reserve. Here, the plucky Ignis' generous ground clearance (20 mm more than the V-Strom) made short work of the tight and often loose tweespoor descent.
We spent the night basking in the opulence of the Bosch Luys Kloof Lodge. Yes, hardcore adventure riders carry their own gear and sleep under the stars—but look me in the eyes and tell me the idea of a warm bed and a backup vehicle doesn't appeal to you…. thought so.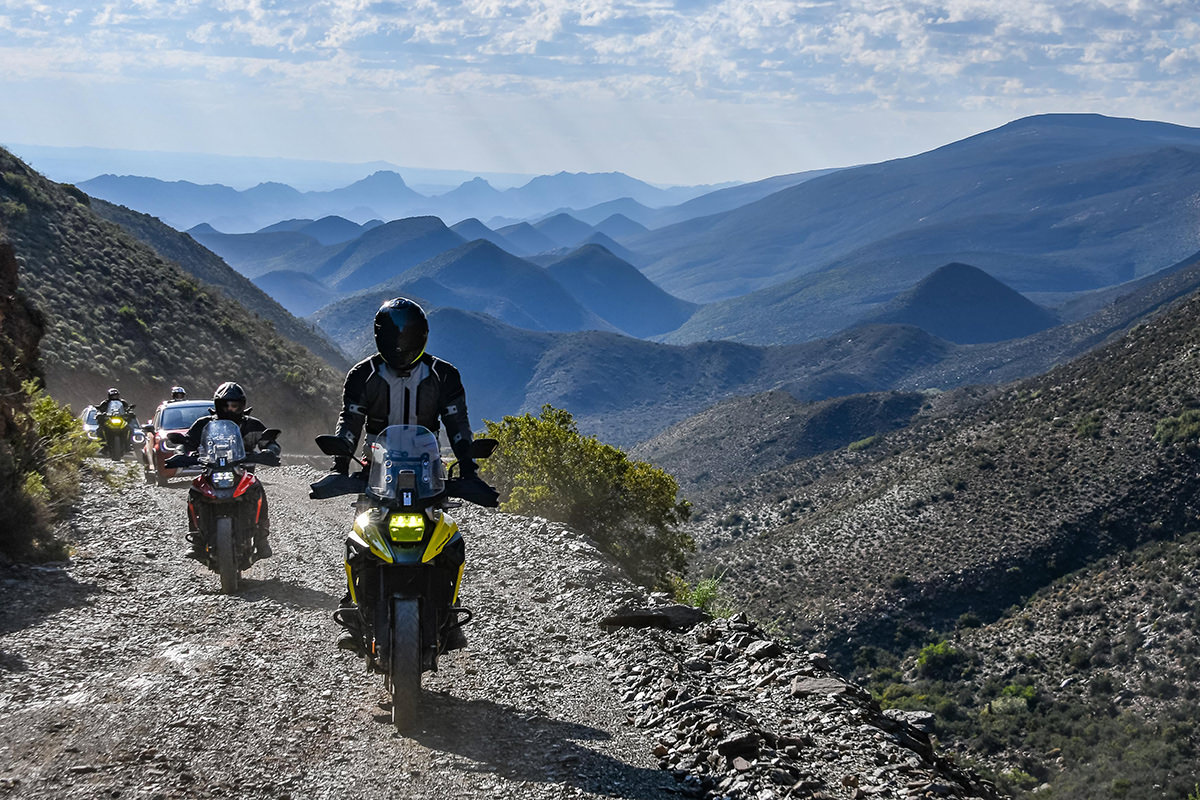 The next morning we retraced our steps out of the reserve and back down Seweweekspoort—but now, I was back on the bike (red this time). I had worried that the V-Strom's road-biased tyres would break loose on me, but they held up surprisingly well. And just as the bike's ergonomics and geometry had impressed me on the road, they were equally good off-road.
Standing up, there was enough room for the bike to bounce around between my legs, and the bike carries its 236 kilos well. The V-Strom's motor and throttle are also smooth enough to point-and-squirt it out of trouble.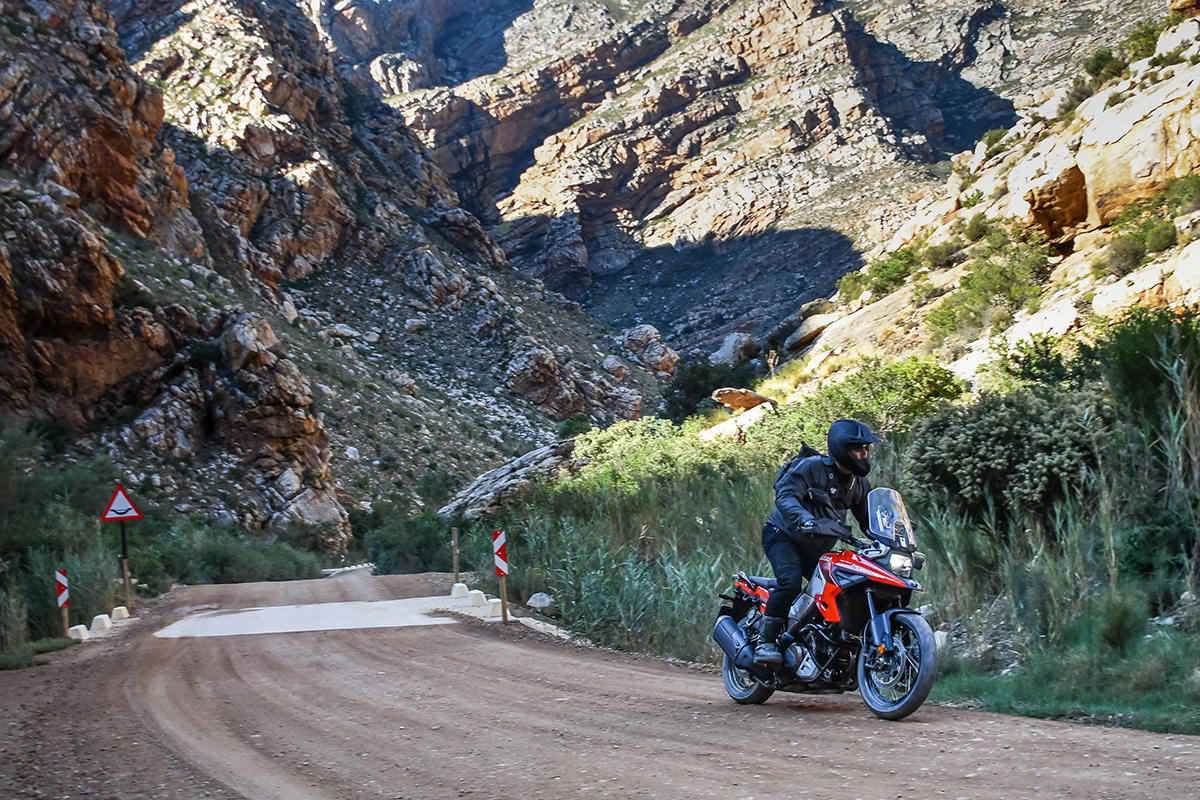 Towards the end of the Bosch Luys Kloof pass, I found the cap I'd lost the day before, while sticking my head out the Ignis' window. Then we pulled over to yank a nail out of my rear tyre, picked up by one of the riders the day before. The V-Strom's 19F/17R wheels are thankfully tubeless, so after a quick plug, we were back on track.
If you haven't ridden a motorcycle on Seweweekspoort yet, do it now. It's an easy-to-ride gravel road that sashays its way through towering rock faces that feel like they're leaning in. I slowly pushed the V-Strom up to a comfortable pace, feeling it float over rises and through corners like a big boat.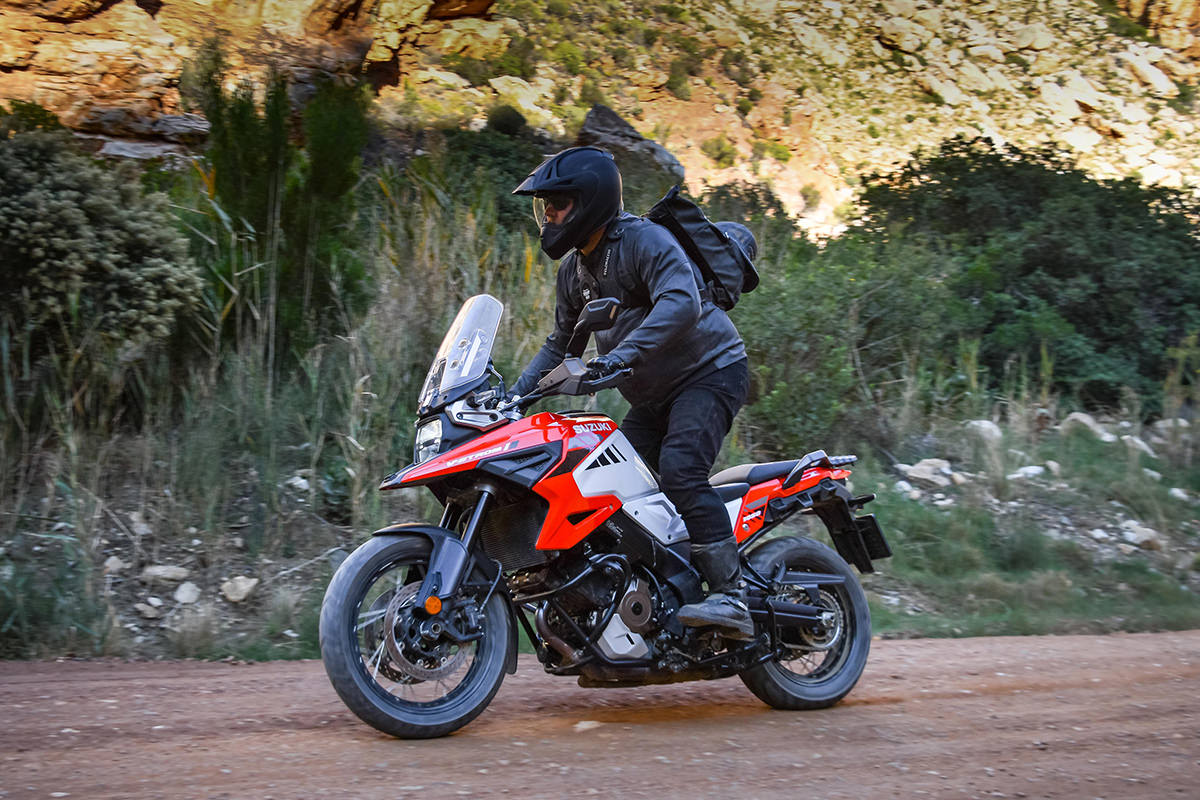 I flicked the Suzuki's traction control back on as we transitioned back from dirt to tar again. The V-Strom's LCD display and electronics package lacks the sophistication of some of the competition, but works well enough. You can switch between different engine map, traction control and ABS settings, but I just put everything on 'max' and occasionally fiddled with the traction control.
You can't switch the ABS off either, but on its least intrusive setting, the Suzuki's ABS performed well enough on dirt.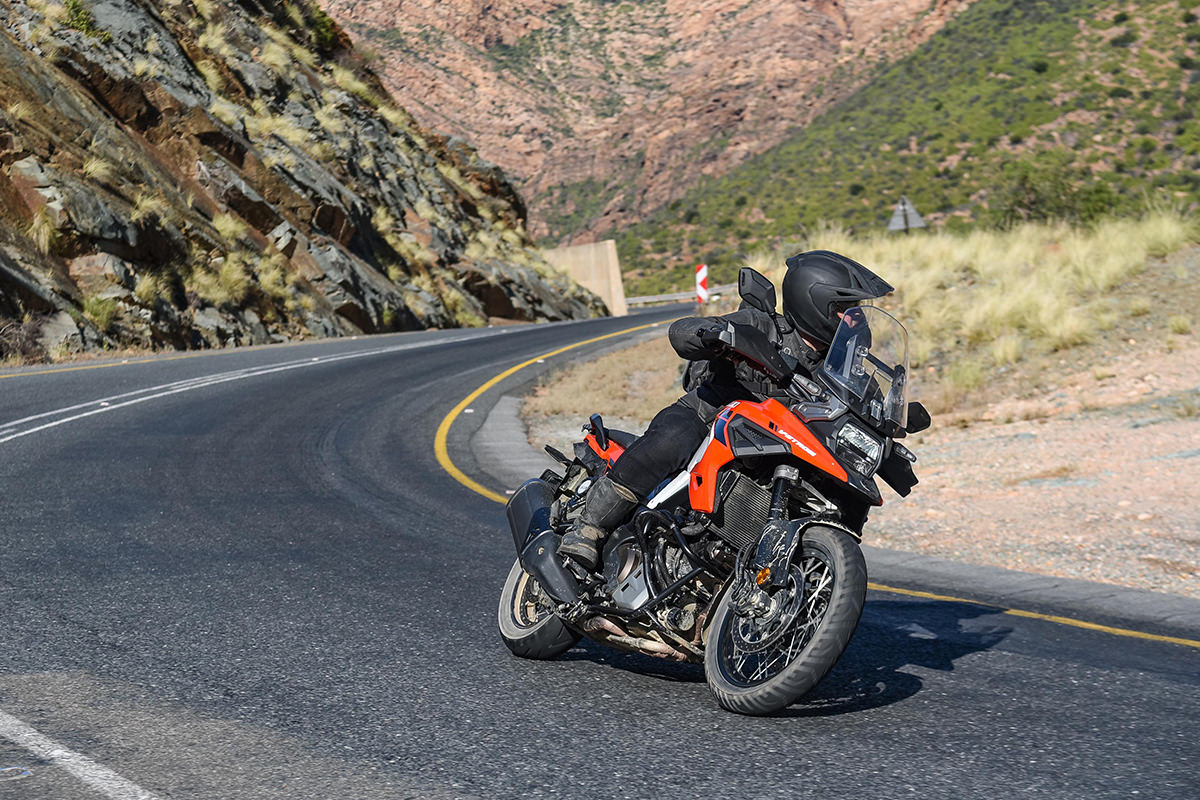 The long sweeping turns of Huisrivier Pass made for a perfect photo stop, so we pulled over and took turns as the Suzuki crew fed us snacks and coffee with condensed milk. We'd barely rolled into Calitzdorp when we took a random left, and soon ended back on another dirt road. Today was dry and dusty—so you either needed to be on top of the guy in front of you, or miles back.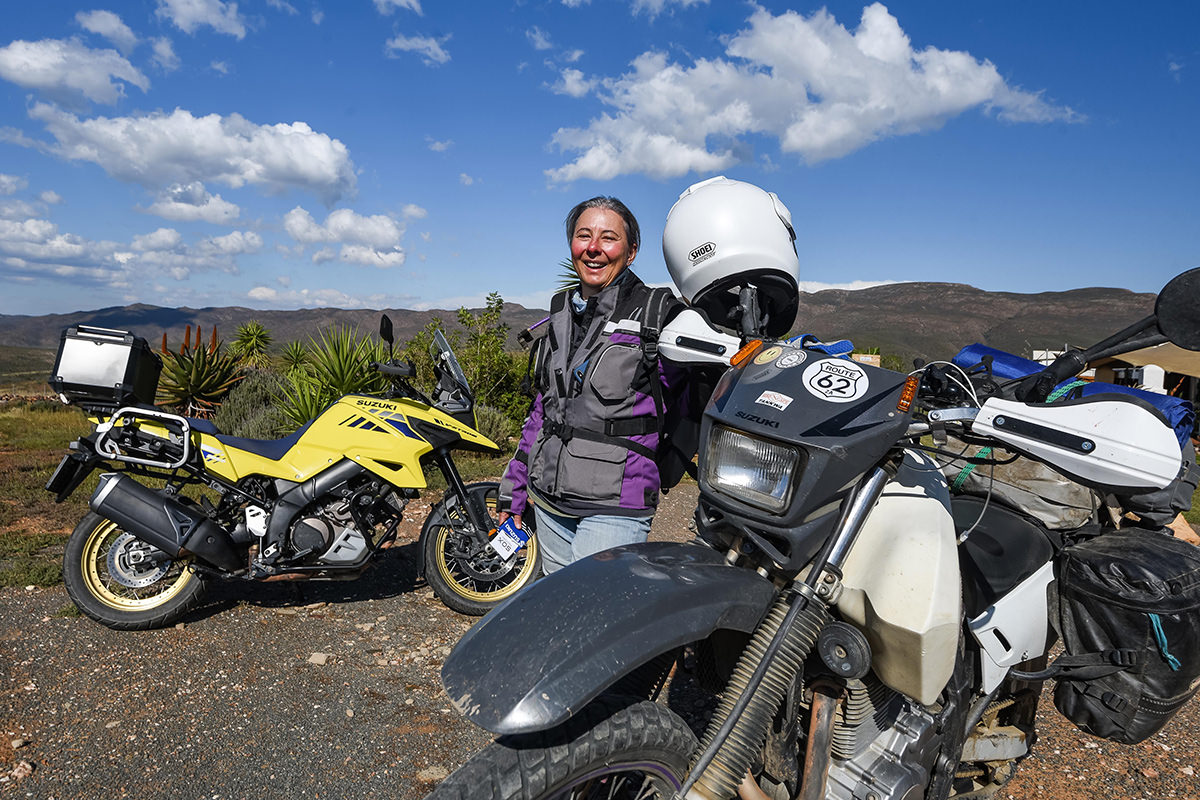 That stretch spat us out near Kobus se Gat—a restaurant where every second dish is served on roosterkoek. (We had had roosterkoek at breakfast too, and would have more at dinner. This is the Karoo, after all.) We met a solo traveller and her heavily-loaded Suzuki DR650, and two Jimny owners that geeked out over our little expedition.
I guess Suzuki has a bigger fanbase than I realised.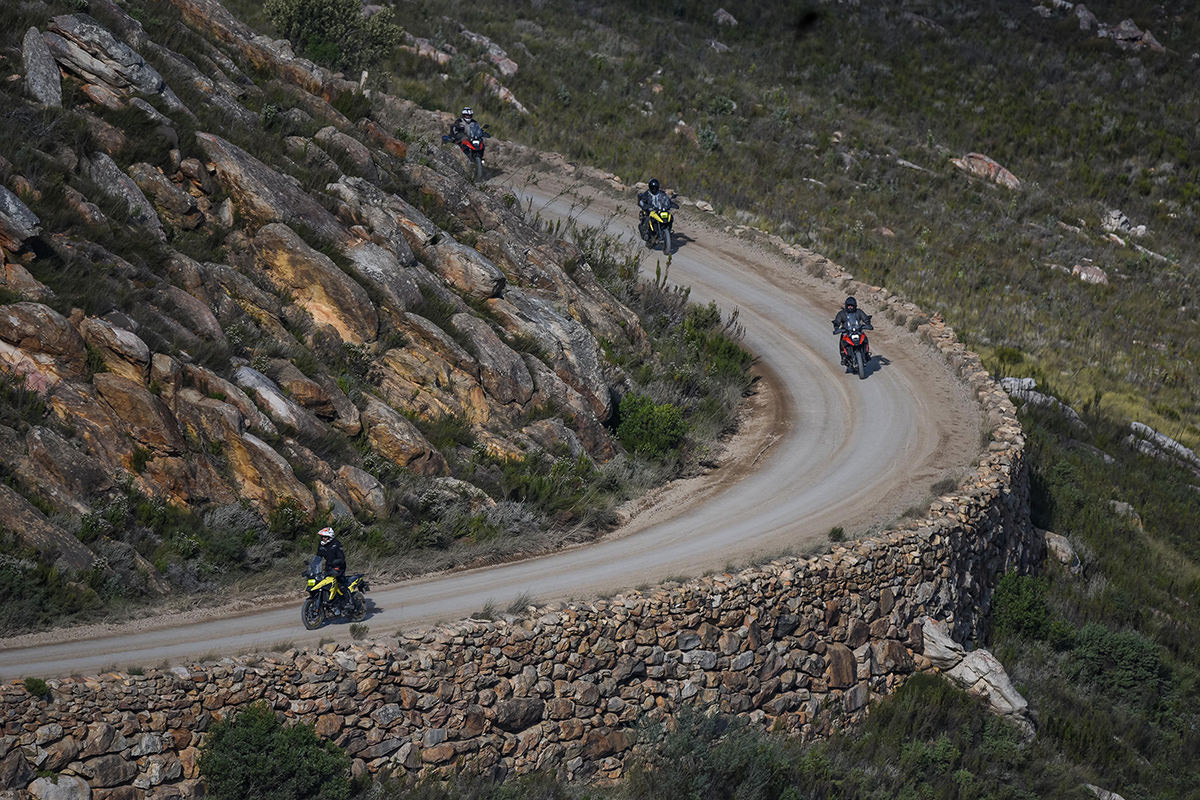 Next, it was time for me to tick a major item off my list: the majestic Swartberg Pass. I didn't realise it was part of our route until the tour briefing a day before, and had been filled with giddy anticipation since. Because, remarkably, I had never done it until now—on two or four wheels.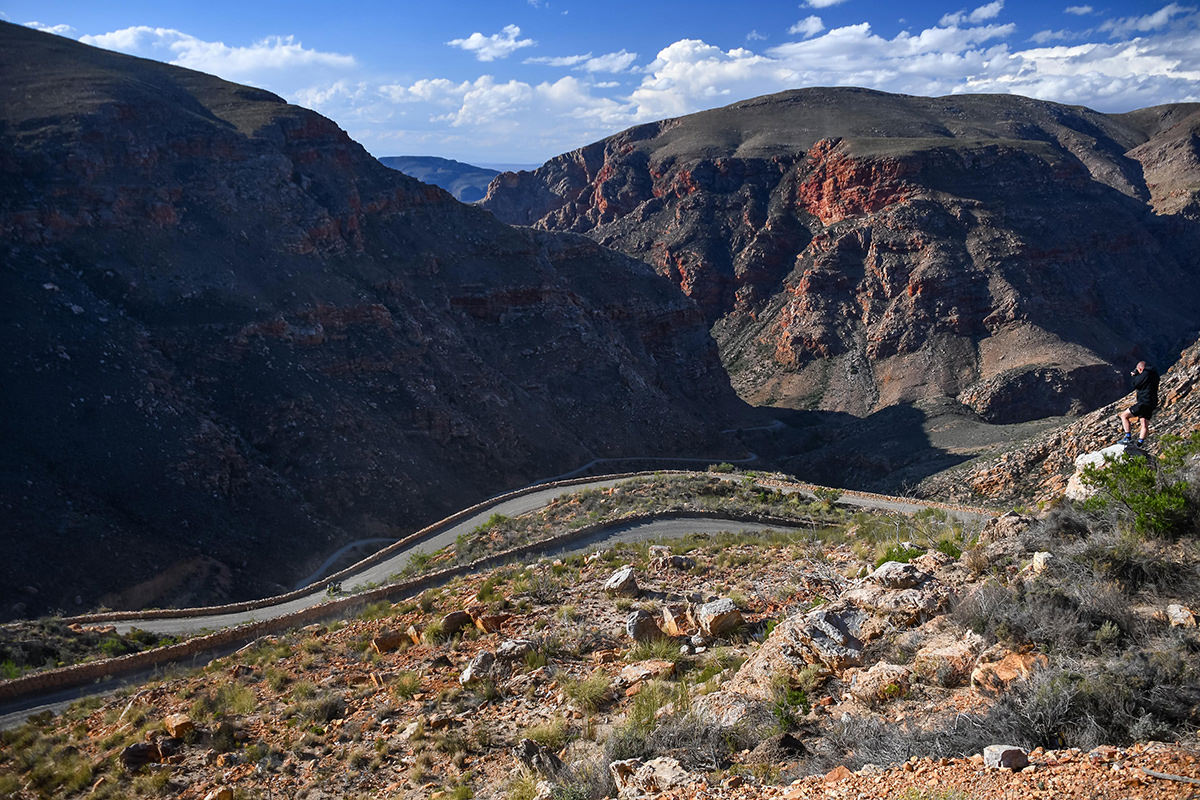 There aren't enough column inches to describe how superlative Swartberg Pass is as an adventure riding route. It's gravel all the way, starting with a gradual meander upwards before descending via tight switchbacks into the valley. It has more than one crest, and from each one, you can trace the road as it snakes down and into the distance, surrounded by stacked mountain tops.
It's the sort of place that resets your soul in a way that few things can.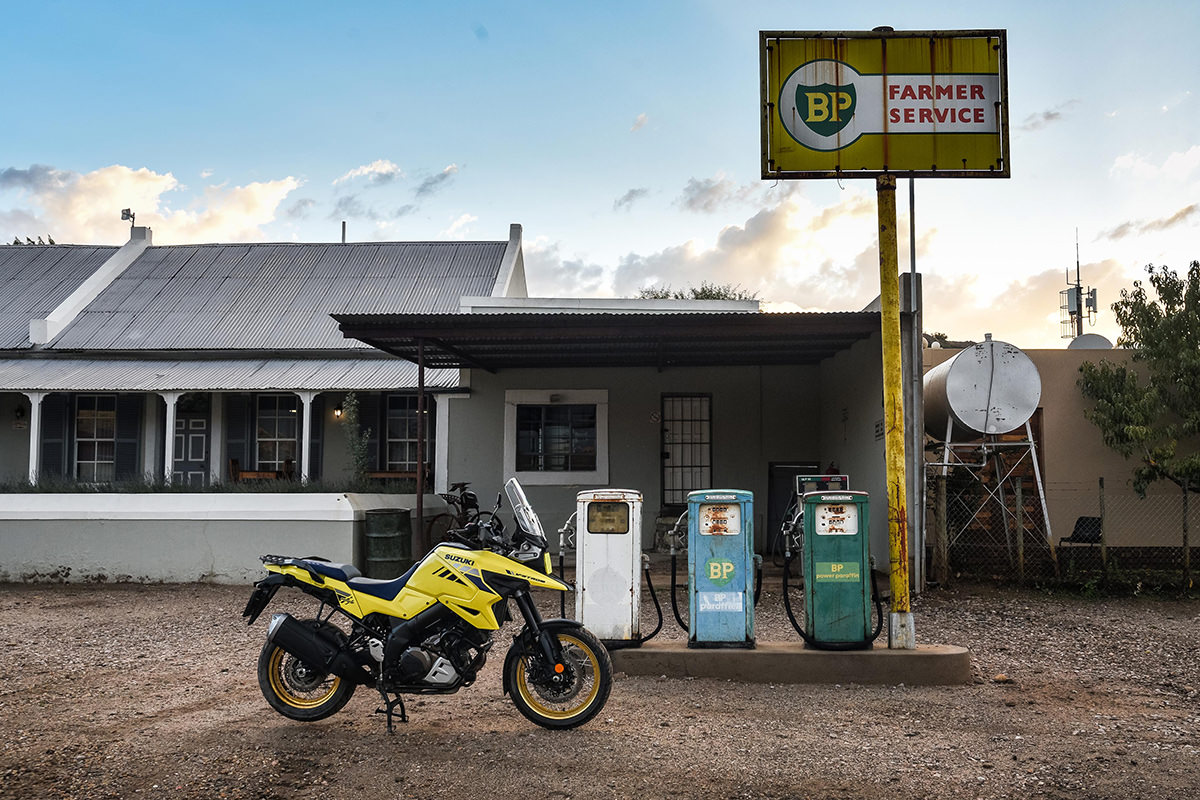 We parked at the Klaarstroom Hotel just as the weather started rolling in. Sitting on the back stoep, rinsing the dust out of my mouth with an ice-cold beer, the small-town silence was punctuated only by the squaws of a very loud parrot.
Dinner was a highlight—in more ways than one. We shuttled to an old wool-washing station nearby, converted by the owner (who also owns the 4,000 ha farm that Klaarstroom is built on) converted to a workshop for his friend. Scratch-built classic cars, Karoo home-cooking, and Chris busting out his guitar kept us engaged as the rain started pelting the barn's tin roof.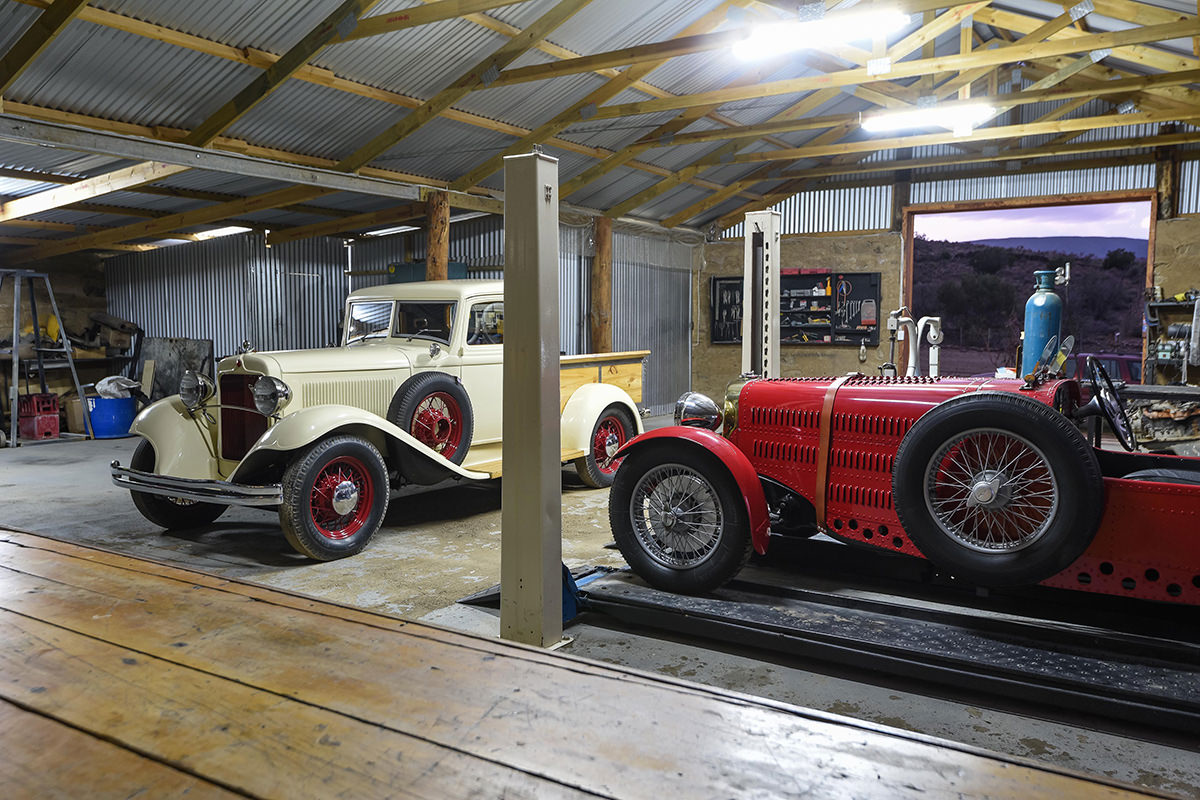 As the rain picked up pace, we realised that the river we'd crossed to get there had risen too much to cross back over safely. We heard reports that Meiringspoort, that we were planning to travel through the next day, was closed. We tried to figure out how comfy the barn would be for an entire night.
The farmer had told us how the river could rise up to nine metres if the rain got harder, but luckily it subsided enough that we could get out with 4x4s.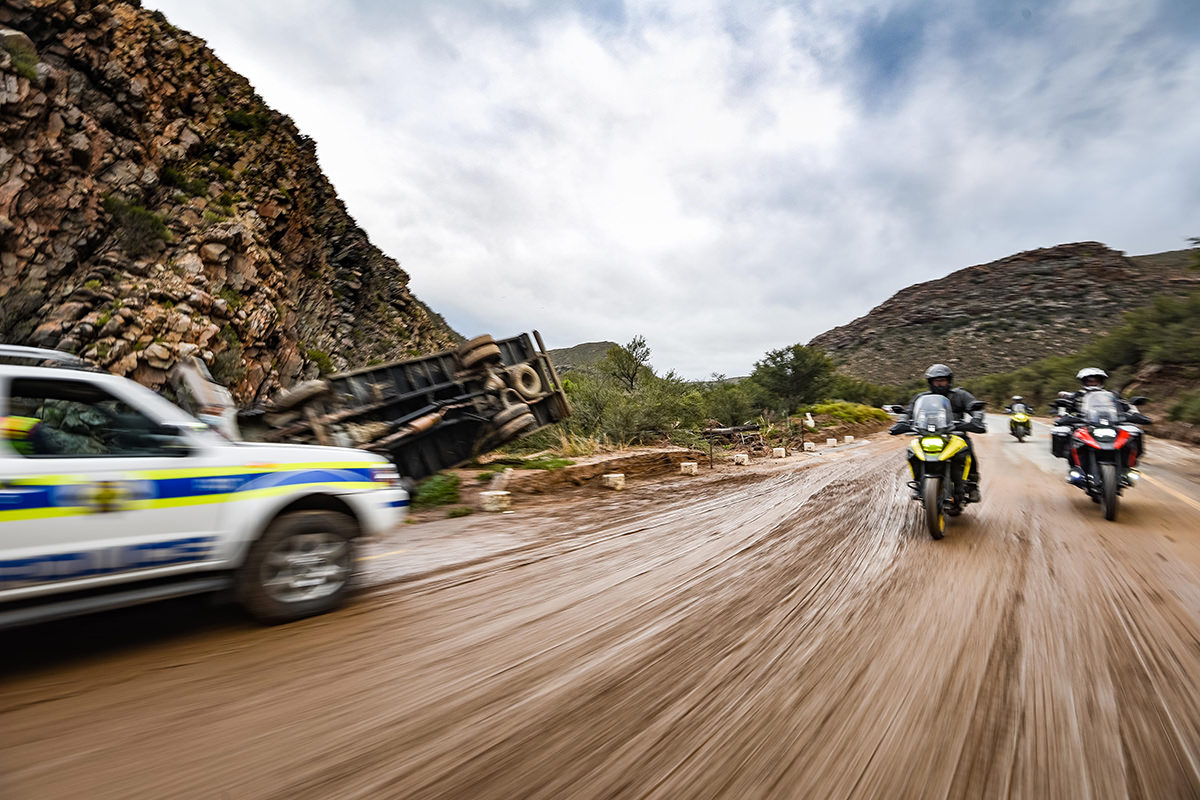 Meiringspoort was open by the next morning, but there was evidence of the storm everywhere. Its multiple river crossings were washed over with treacherously slippery mud, and we passed a truck that had left the road and flipped.
The rest of the morning was spent chasing the weather to George. Pancakes and coffee at the quaintly charming Die Tolhuis on the old Montagu pass, was followed by a misty chase down Outeniqua Pass. We split at George Airport—my Joburg-based friends boarded a plane, while I switched back to the Ignis again. (I had the option to fly, but chose to drive back with the team instead).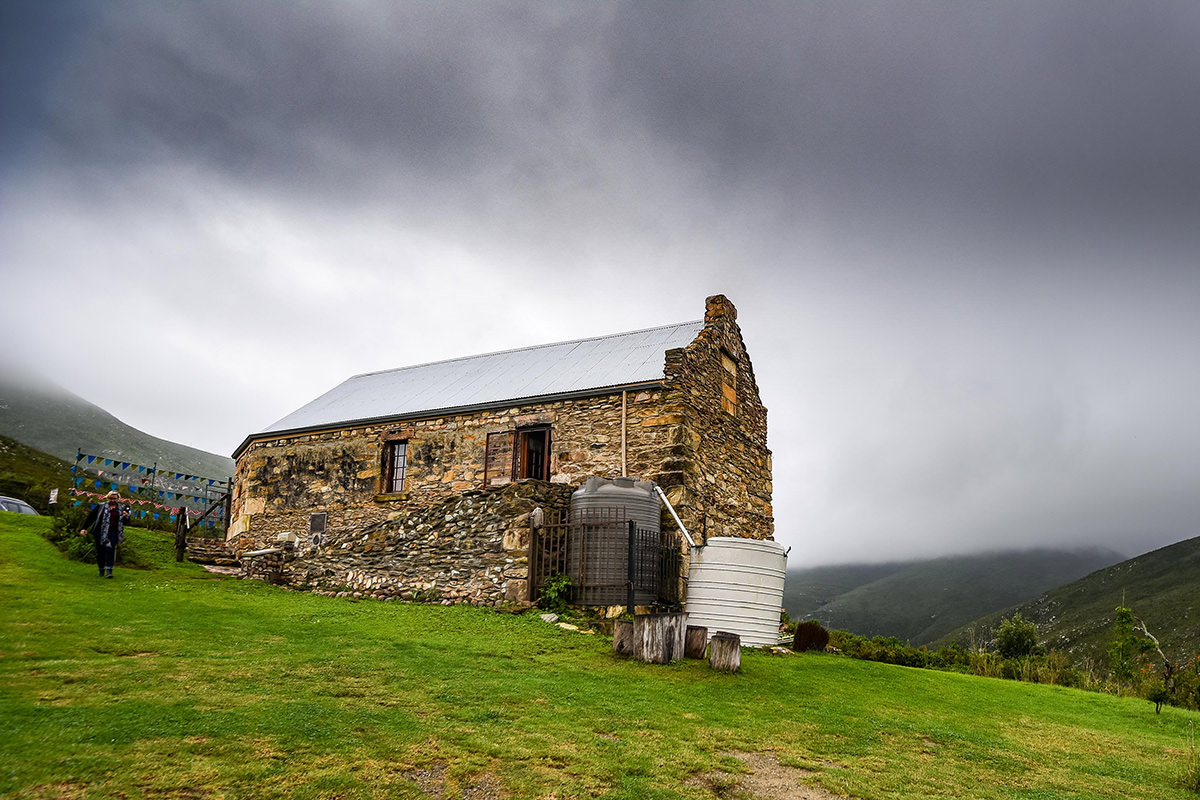 The final stretch home was a blur. Warm and snug in the Ignis as the rain wreaked havoc on the Garden Route, I sort of missed the Suzuki V-Strom. We'd spend a solid two days bonding and getting to know each other. We'd figured each other out. We'd shared good times.
Before I got home, I'd already planned my next trip.