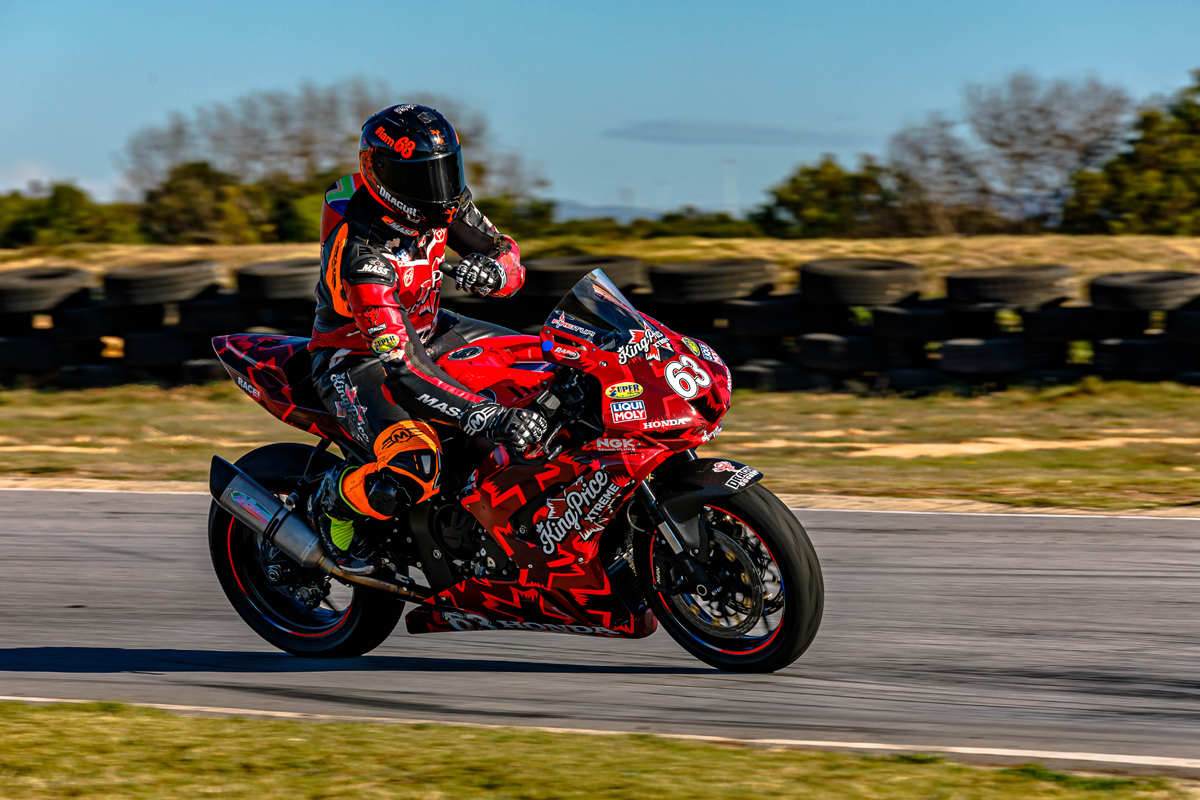 Sfiso Themba
"I arrived in Port Elizabeth under a lot of pressure, as I had yet to complete a race this season.
"I had an issue with the quickshifter not working in free practice and official qualifying, so I had to ride using manual shift. Thankfully, the team did an amazing job helping me find the ideal rhythm and setup of the bike.
"In Race 1, the target was to keep up with the front runners and learn the bike over a 12-lap race. The bike just got better and better, and on the second last lap, I made a pass to take the lead in my class. Unfortunately, I lost the position on the last corner, but I still finished 2nd.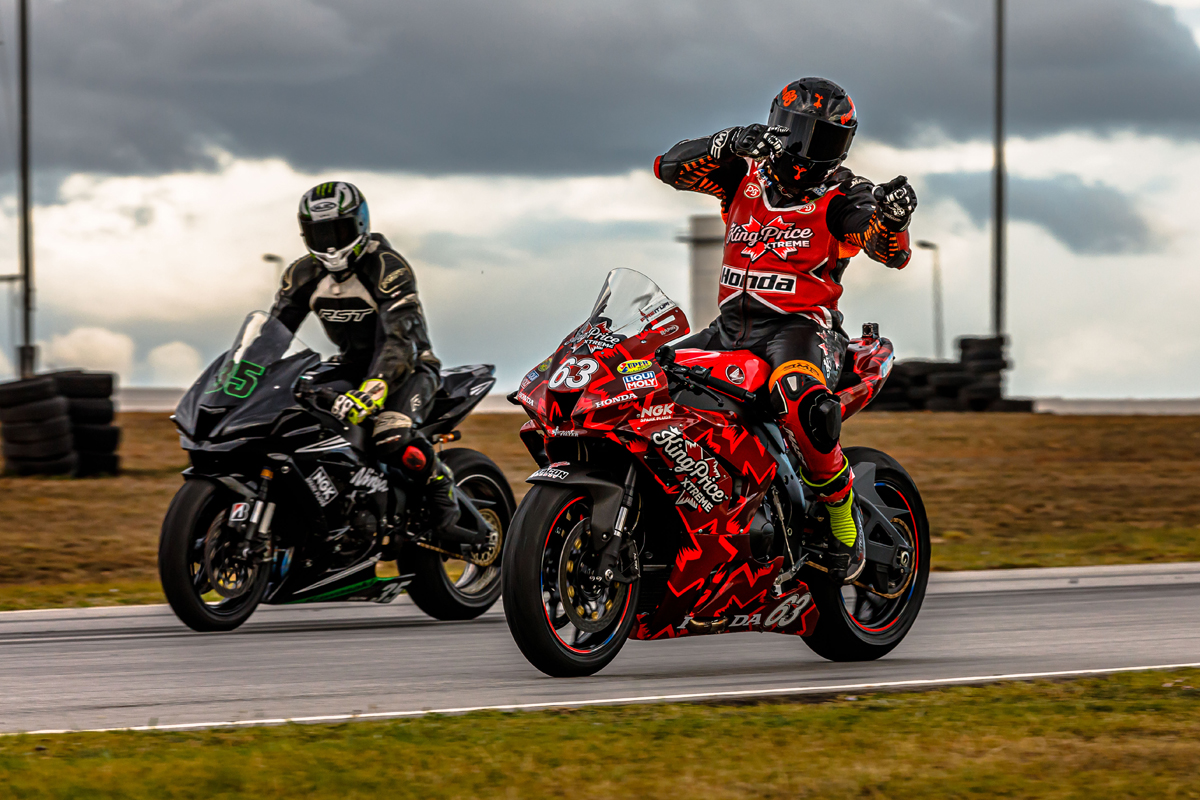 "In Race 2, with a much better understanding of the bike and more confidence, I was able to push from the start. I had to find a way to keep in touch with the leader, so I made my move at the hairpin and started chasing. By the end of the race, I had closed the gap, but had to settle for second, which gave me overall 1st for the day.
"It was great to finish a full race meeting and get some points under the belt to start my championship campaign. I'm extremely proud to be with a great team, and I can't thank them enough."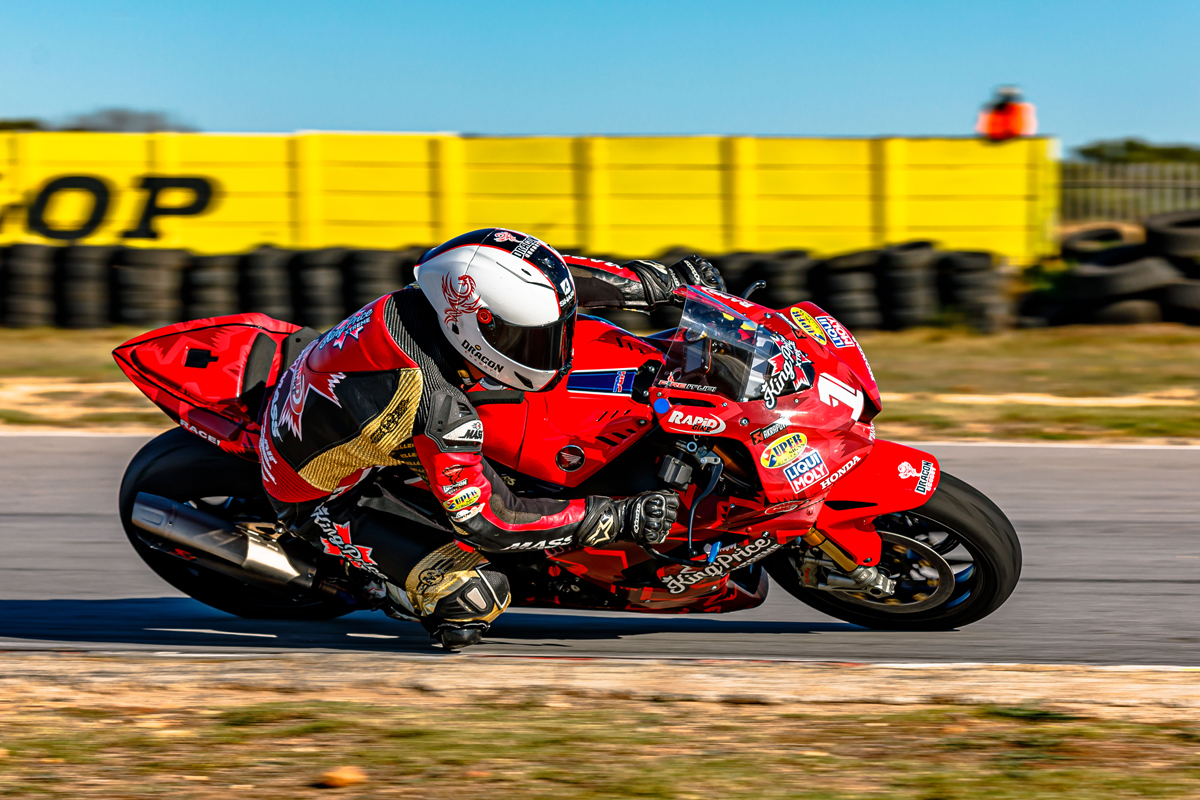 Clint Seller
"We were excited coming into the race, as we'd done a lot of development and hard work to get the new Honda to suit my racing style. From the first practice round, we knew we were in a great position, as we were already faster than last year.
"I managed pole position in every session in Friday qualifying, and was fastest in warmup on Saturday morning. In Race 1, I got a great start, and managed to get a 10-second lead that I held to the end.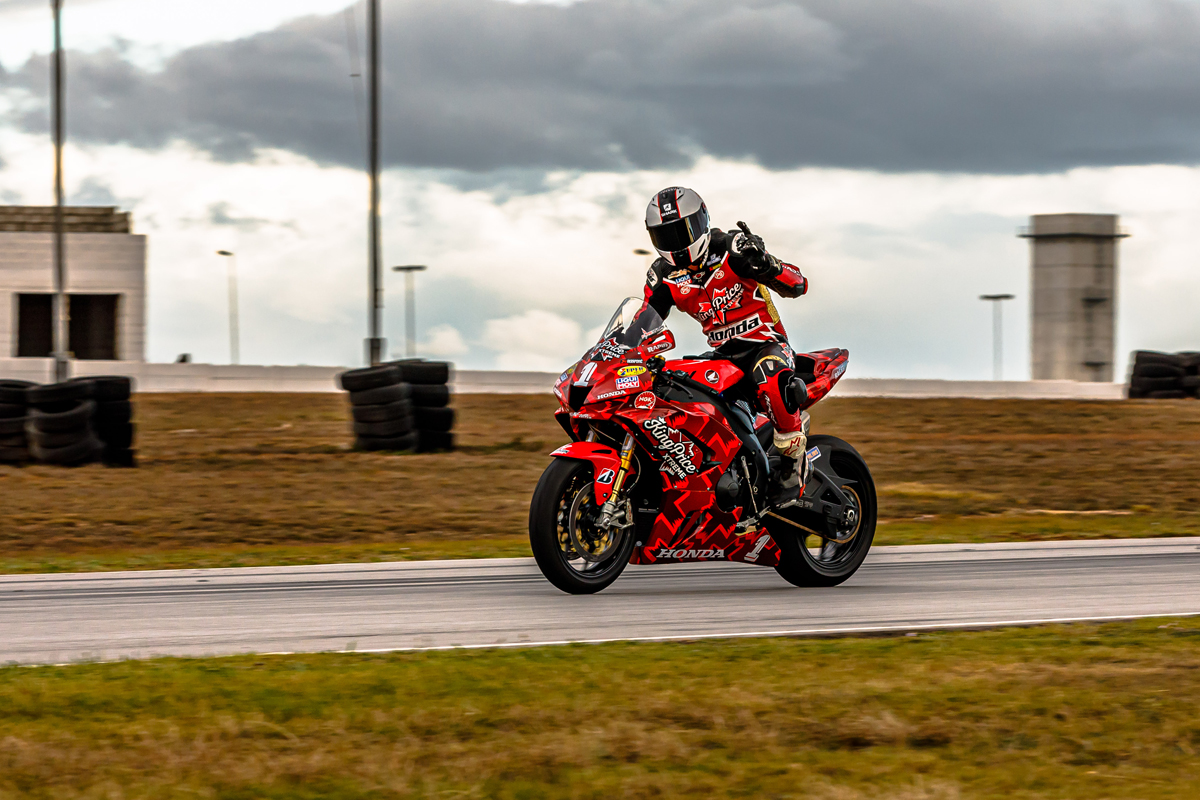 "In Race 2, we had a small tyre issue that meant I couldn't push as hard. This resulted in a much closer race, but I still managed to end the day with two wins.
"I'm super-proud of how the team performed, and how Sfiso improved the whole weekend and got two seconds in his class. Overall, a great weekend for the King Price Honda."