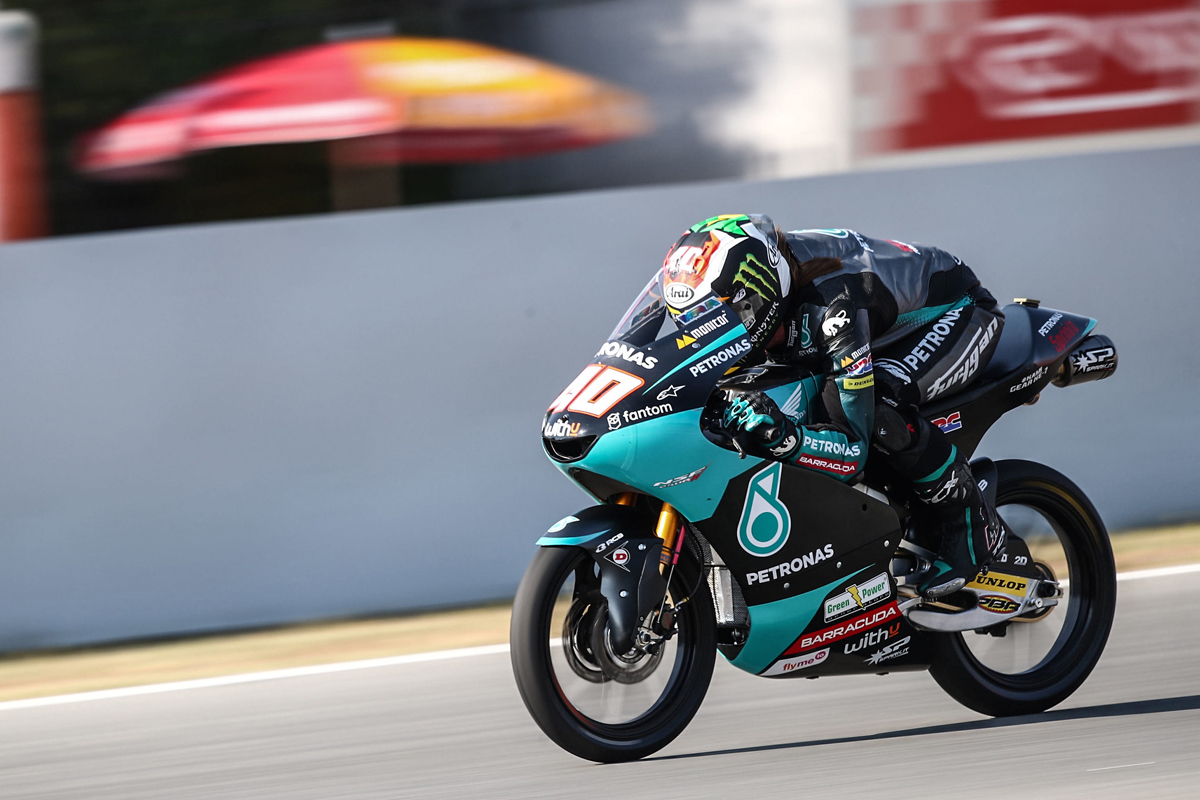 This weekend brought riders to the challenging mix of curves and speeds presented by the Circuit de Barcelona-Catalunya. MotoGP bikes have been laying rubber around this stunning circuit since its opening in 1992, and now with three decades gone by, racing on this demanding track has just gotten better. This weekend riders weren't only experiencing Catalan's slick and bumpy asphalt, but for the first time since our global pandemic, riders got to see a limited amount of fans sit and support from the grandstands.
Darryn Binder
Darryn Binder flew out of the pits during his qualifying session, but unfortunately had his banker lap deleted for exceeding track limits. Picking up the pace in his final run, as part of a large group of riders, Darryn was able to set a flying lap, which saw him place seventh for Sunday's dogfight—just one place behind his teammate (John McPhee).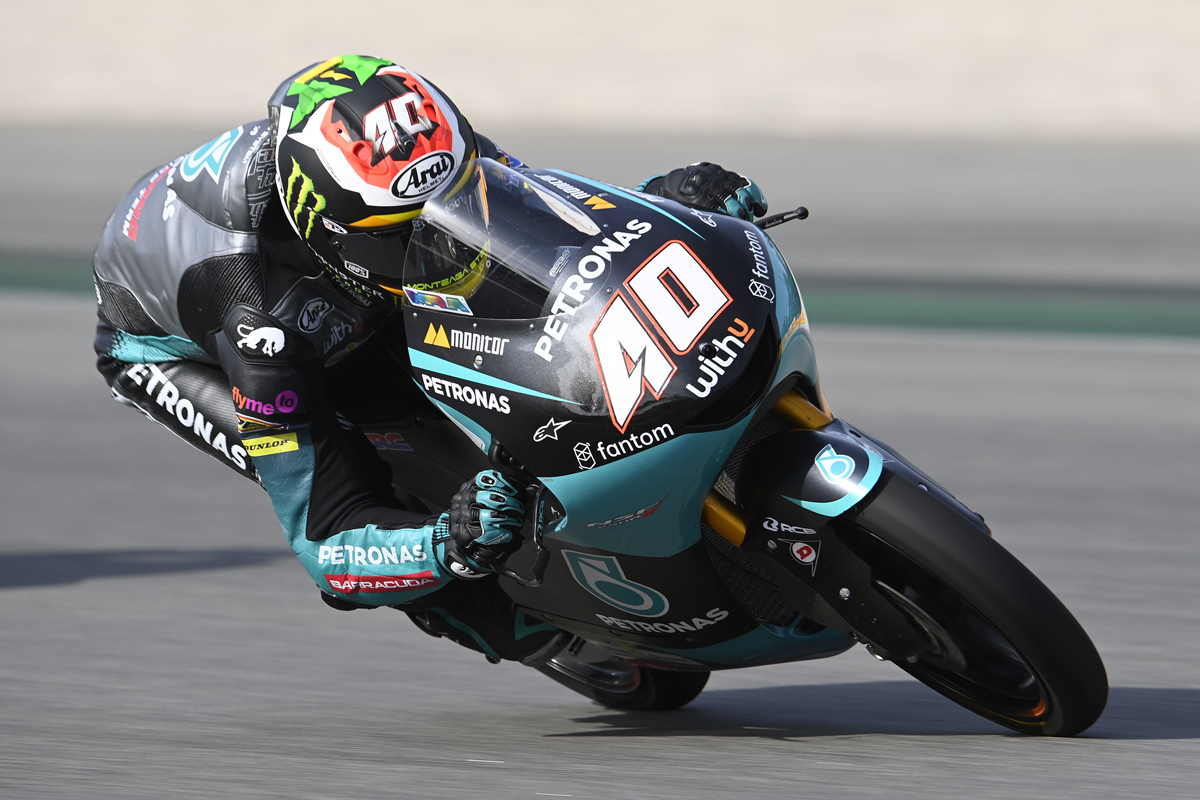 Darryn got a good start off the line and maintained his seventh position, but it didn't take him long to fight his way into the lead. He battled with other riders slipstreaming their way past him down the straights, causing him to fall back to fifth for a short time but Darryn kept himself in the podium fight. As the 21-lap race unfolded Darryn had several short stints in the lead, as he kept himself at the sharp end of the leading group.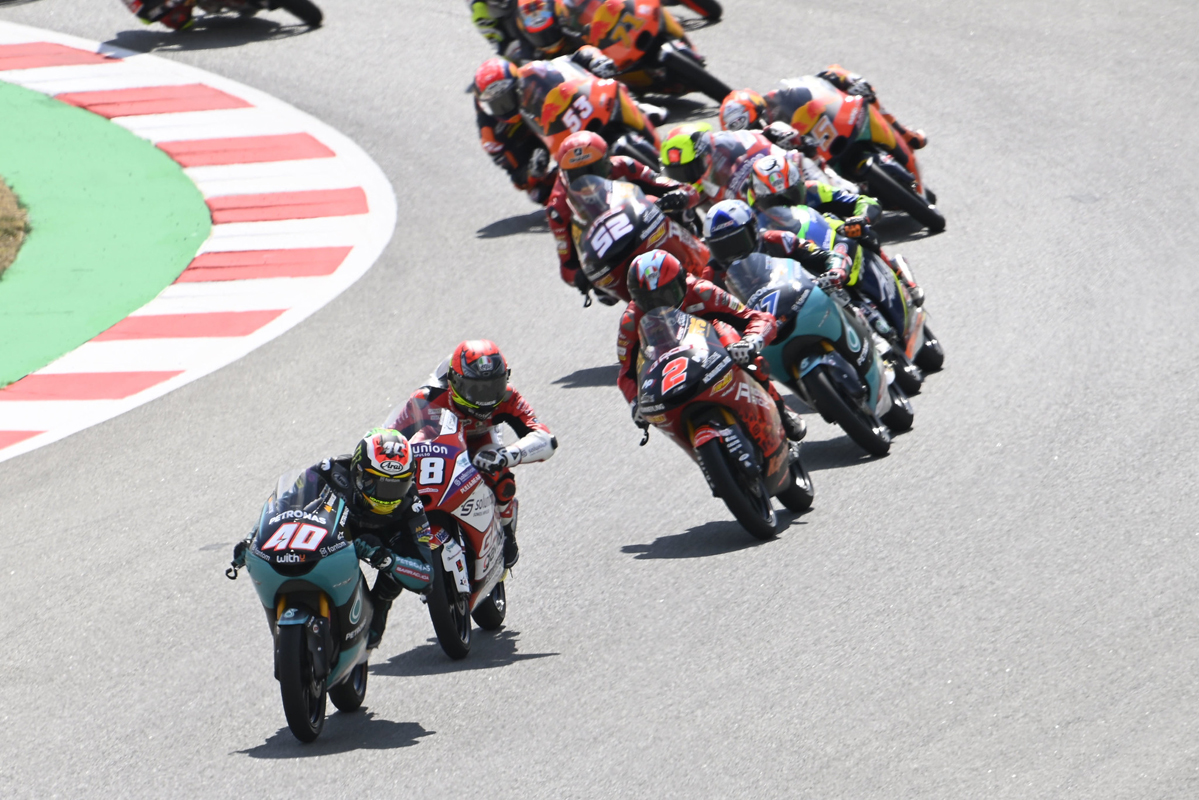 With other riders trying to employ tactics at the final corner of the penultimate lap, Binder started the last lap in the lead but was soon swamped at the end of the start-finish straight. Battling hard to recover from eighth and avoiding a few falling riders ahead, Darryn eventually crossed the line fifth, placing him fifth in the championship standings.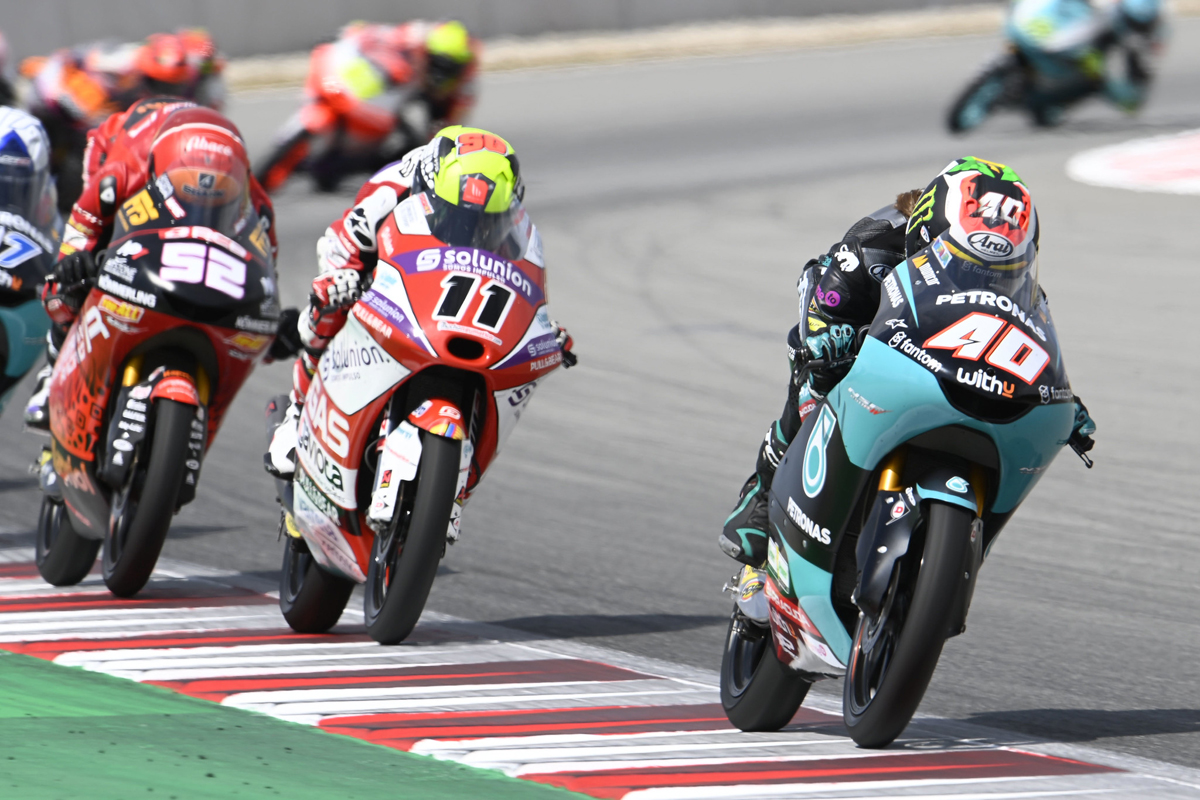 DB: "I'm actually not happy with how that race went and the antics at the end of it have annoyed me. I wanted to focus on my race, do it my way, but it wasn't possible. On the last lap, I wanted to get my head down and get through the pack. In the end, I finished fifth and of course, I'd take that over a DNF. It is what it is. I feel like I was the strongest rider today, but when you've got people sitting up on the racing line it's hard to have a good race. I'm really looking forward to getting to Germany now, especially as we didn't get a race there last year."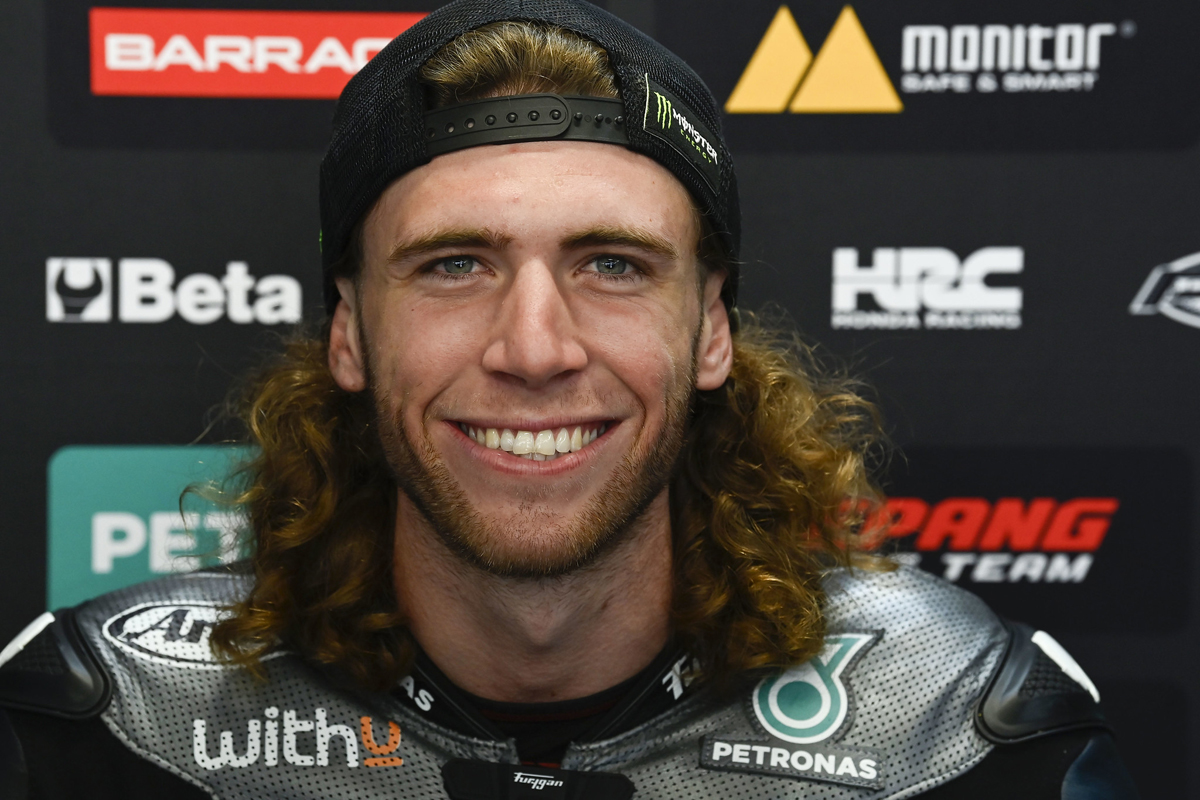 Brad Binder
Saturday morning saw Brad Binder roaming the top of the timesheets in FP3 and he soon earned a direct entry into Q2. Brad had great pace during qualifying, but his luck ran out as a yellow flag rolled out on his flying lap. The incident forced Binder to roll out during his final flying lap attempt, placing him in eighth for Sunday's race.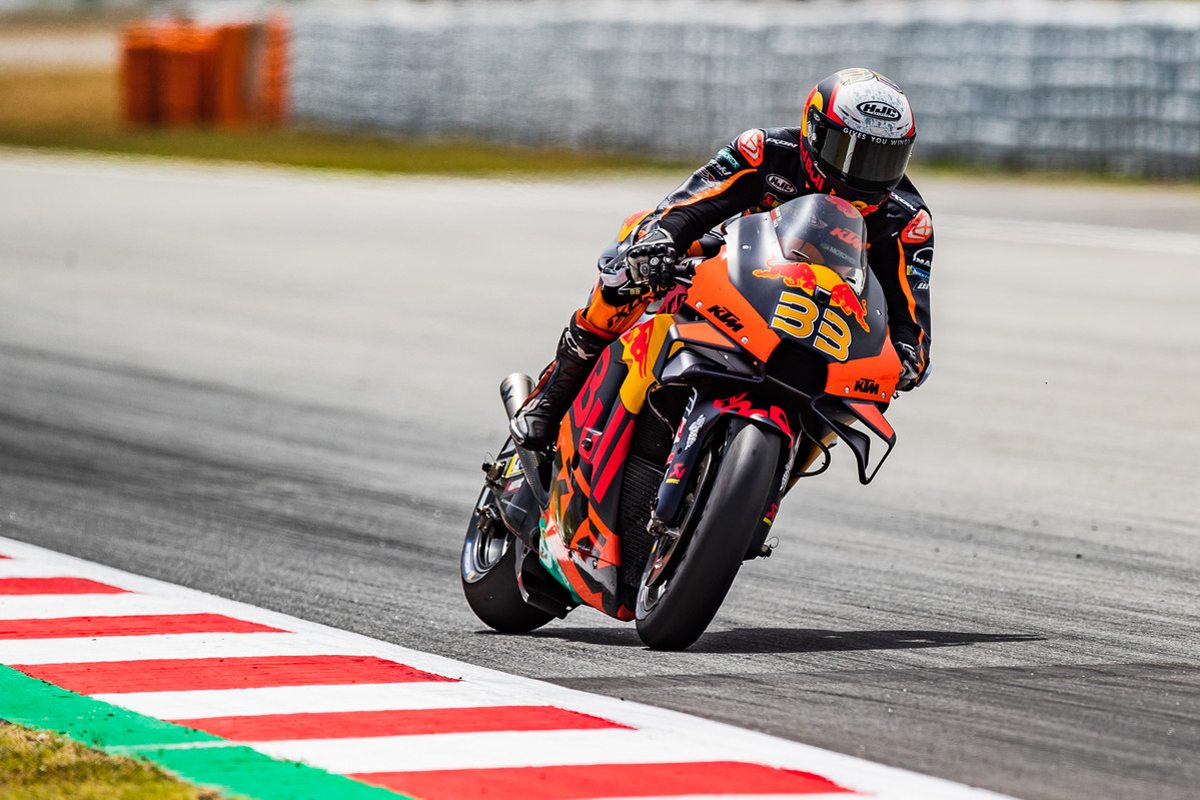 Cloudy skies covered the track on Sunday with temperatures hovering around 25 degrees as the MotoGP KTM quartet pondered between medium and hard tyre options for the 24-lap chase. Both Brad and Miguel opted for hard front and rear tyres, well the rest of the grid went for completely different setups.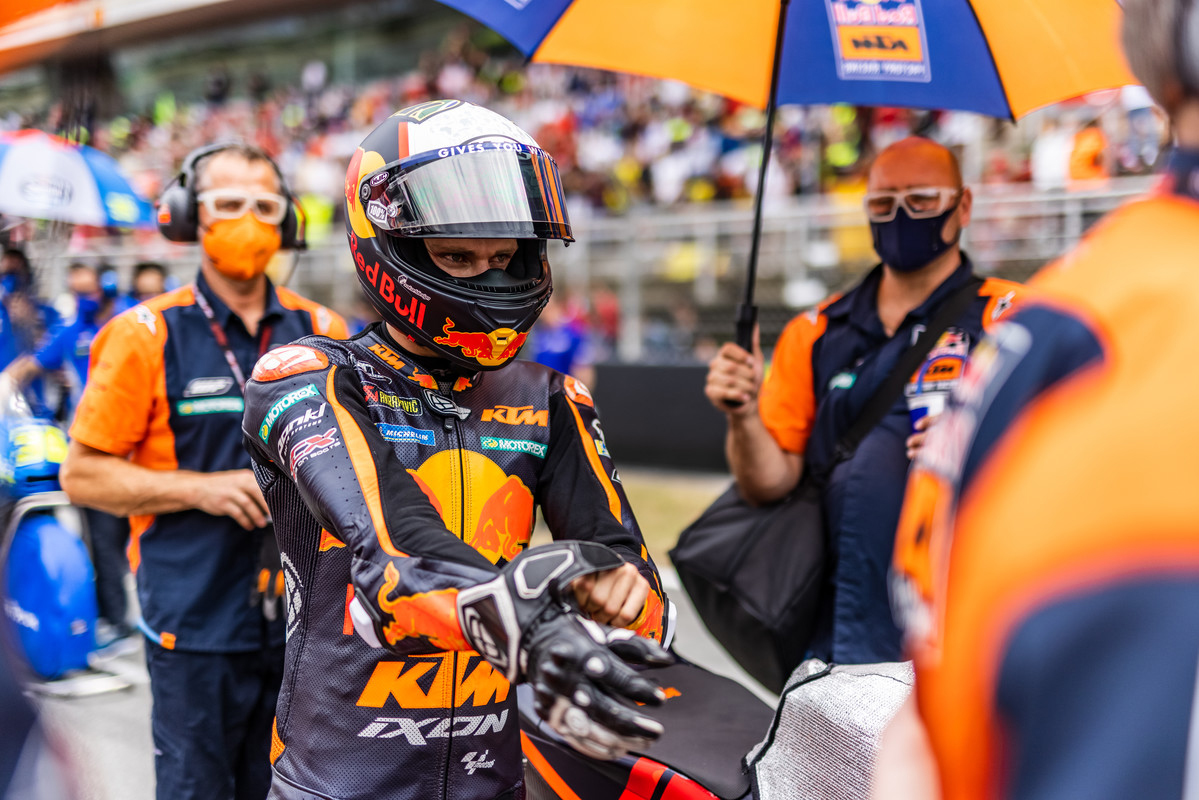 Brad got an ok start and held his eighth position on the first lap, but soon found himself in battle with Marc Marquez, Maverick Vinales and Pecco Bagnaia to round off the top ten. Brad rode a clean race inside the top ten and his battle continued with Bagnaia till the closing laps of the race. The South African lost out in the chase to seventh place but by just two-tenths of a second, placing him in ninth in the championship.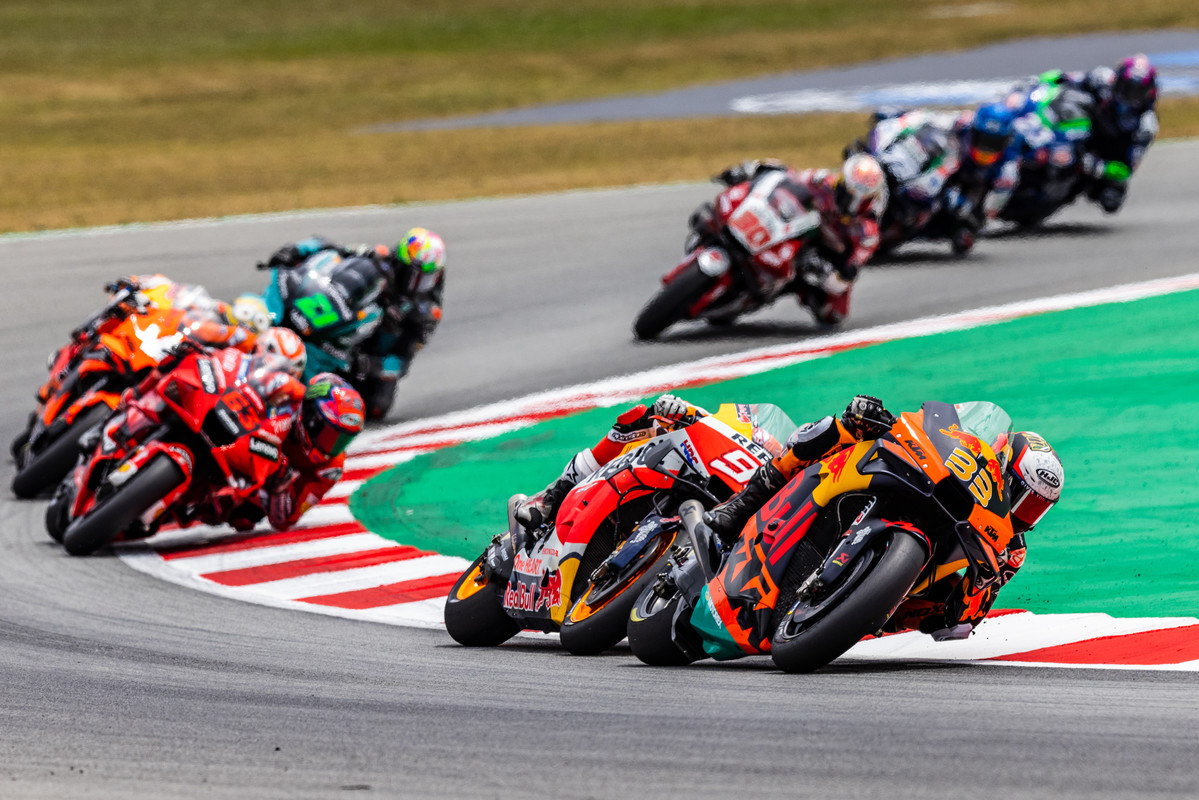 BB: "It was a really tough race. I didn't get the best of starts because someone hit me in Turn 2 and I lost a few positions. I tried to fight my way through but I was really struggling to get out of the corners. I was catching the group in front of me but then with three laps to go my rear tire was finished and it was like my speed fell off a cliff: it was impossible to keep going forward. I would have liked to have done a lot better than eighth place because I felt we had the potential, but I struggled with that rear traction today."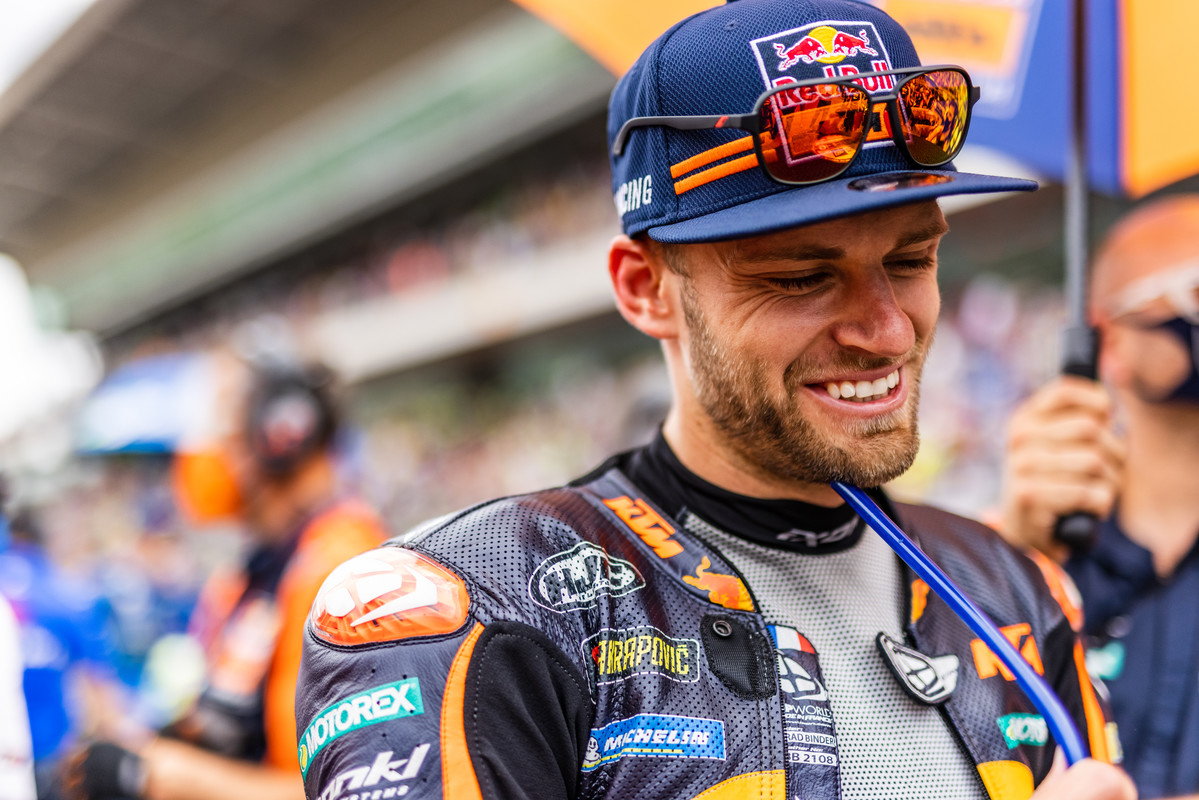 What an awesome race weekend, full of drama, excitement and confusion. Miguel Oliveira rode a flawless race and brought the KTM boys their first win of the 2021 season. Jorge Martin crashed on the sighting lap and was forced to start from the pitlane, Marc Marquez had his third DNF of the year, Fabio Quartararo got penalised for taking a shortcut and for riding with his leather suits zip, wide open. The championship now heads to the Sachsenring on June 20th for round eight.