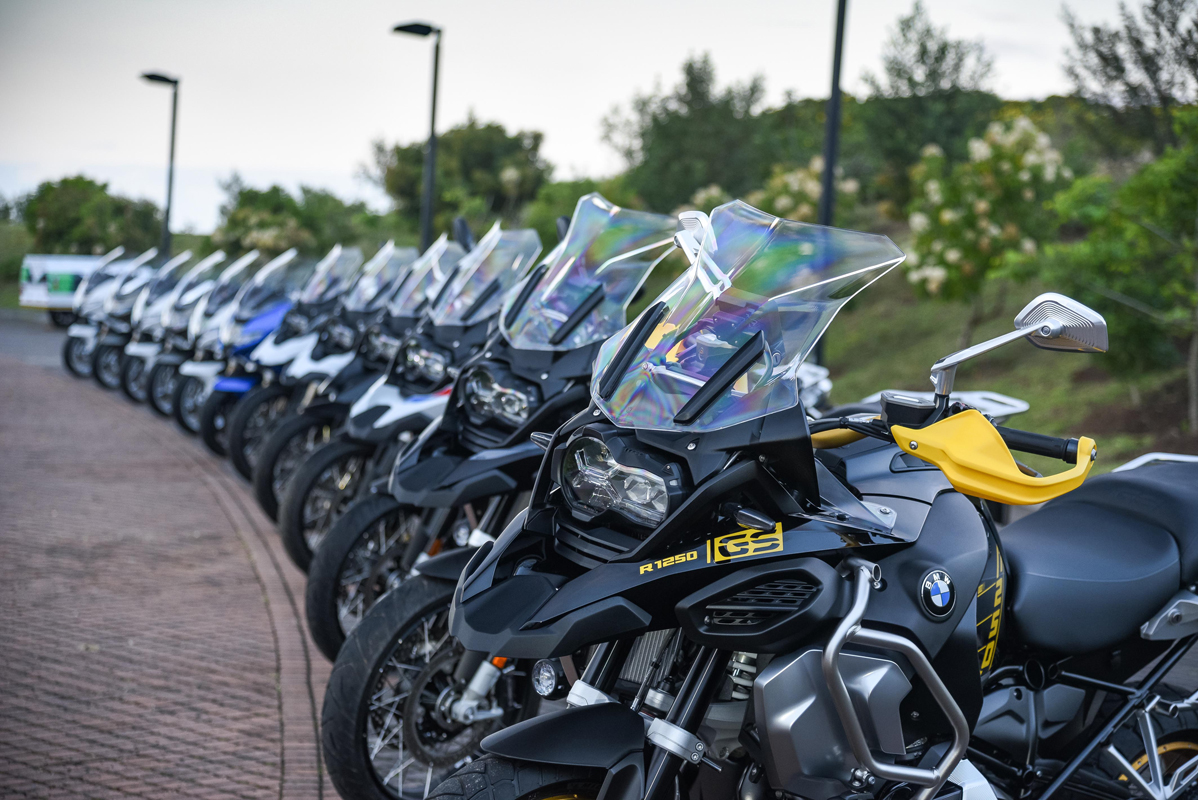 I recently hopped a plane, together with some fellow journo's, out of Jo'burg to the beautiful town of George in the Western Cape, to attend the launch of BMW's latest RT and GS 1250s. The event was hosted at Oubaai near Herold's Bay, where we arrived in the late afternoon in soft drifting drizzle. Having spent a large chunk of my childhood in George, the weather was a real Deja Vu experience. The forecast for our riding day, however, was "partly cloudy and cold, but no rain". And so it was.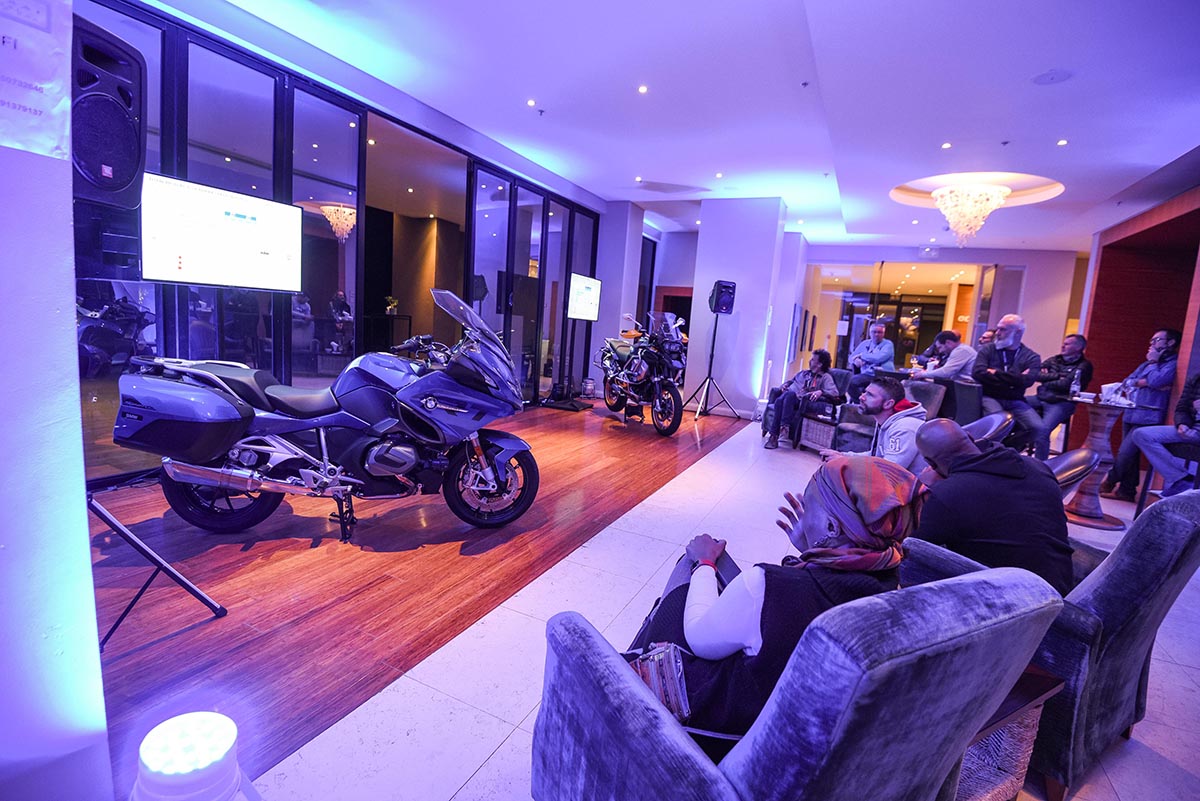 Having recently sampled the latest KTM 1290s, I was quite intrigued to see how the Bee Emm's stacked up. We rode out onto damp roads under a weak wintery sun. I was riding a 40 year Anniversary R 1250 GS Adventure, resplendent in its yellow and black livery which looks great in 'real life'. It was immediately dubbed the "Bumble Bee" by all and sundry. Our route took us around the outskirts of George and onto Montagu Pass, the old toll road over the Outeniqua mountains. Outeniqua (Khoikhoi for "a man laden with honey"), gives an inkling of something special and the pass is exactly that. The dirt track winds its way up a narrow gorge with splendid views of heather-covered mountainsides. Not that I was looking around too much. A couple of days of consistent drizzle had left the road in treacherous, muddy condition. The bikes were shod with street biased 80/20 tyres, so mud was not our friend.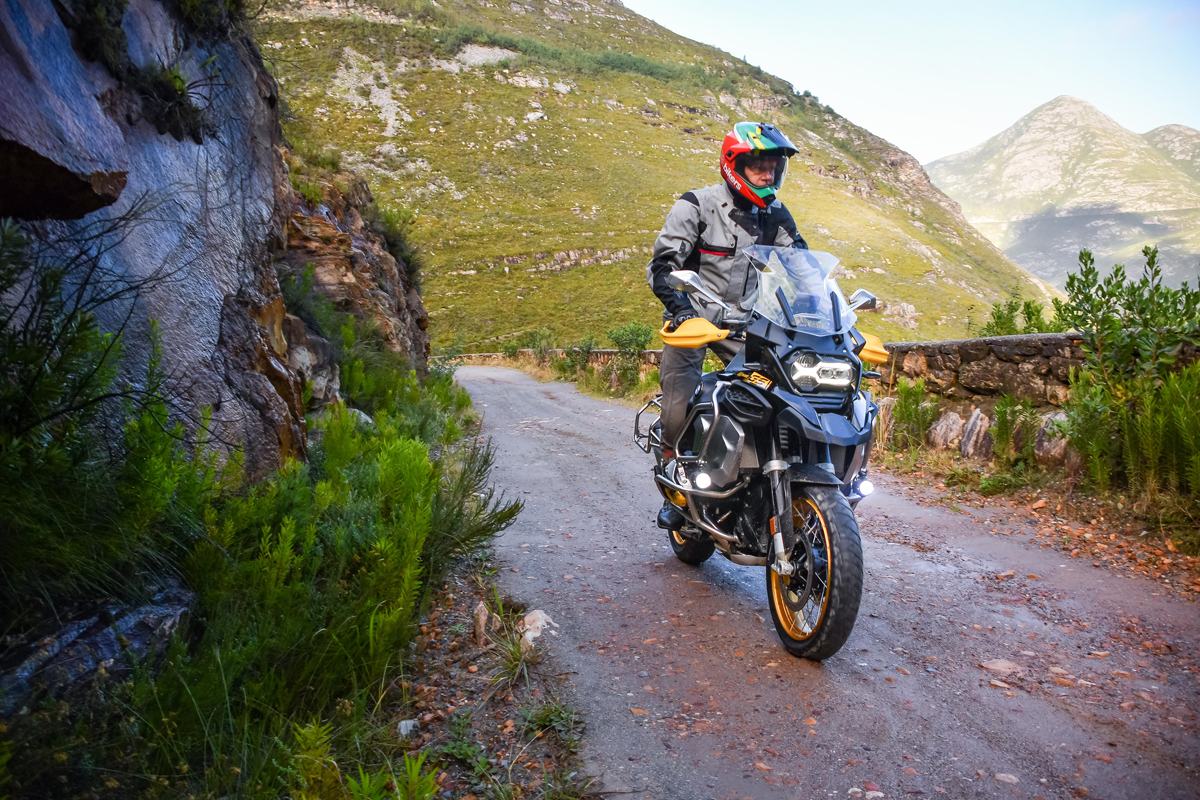 "It's a bad workman that blames his tools", is how the saying goes. Fact is the big Beemer was coping way better than I was. I am still struggling somewhat from a still weak, recovering dislocated shoulder, suffered during an armed robbery attempt whilst on my mountain bike last October. I needed to get my mojo back fast. I let the quicker guys past and relaxed, focussing on riding the Adventure smoothly. Ruts on the road were swallowed up effortlessly by the superb electronic suspension and the 'Enduro Mode' which I had selected, made the throttle response spot on. The boxer motor has, over the years, been refined into a thing of brilliant mechanical prowess. Silky smooth, torquey and powerful, it is a fantastic, user-friendly power unit.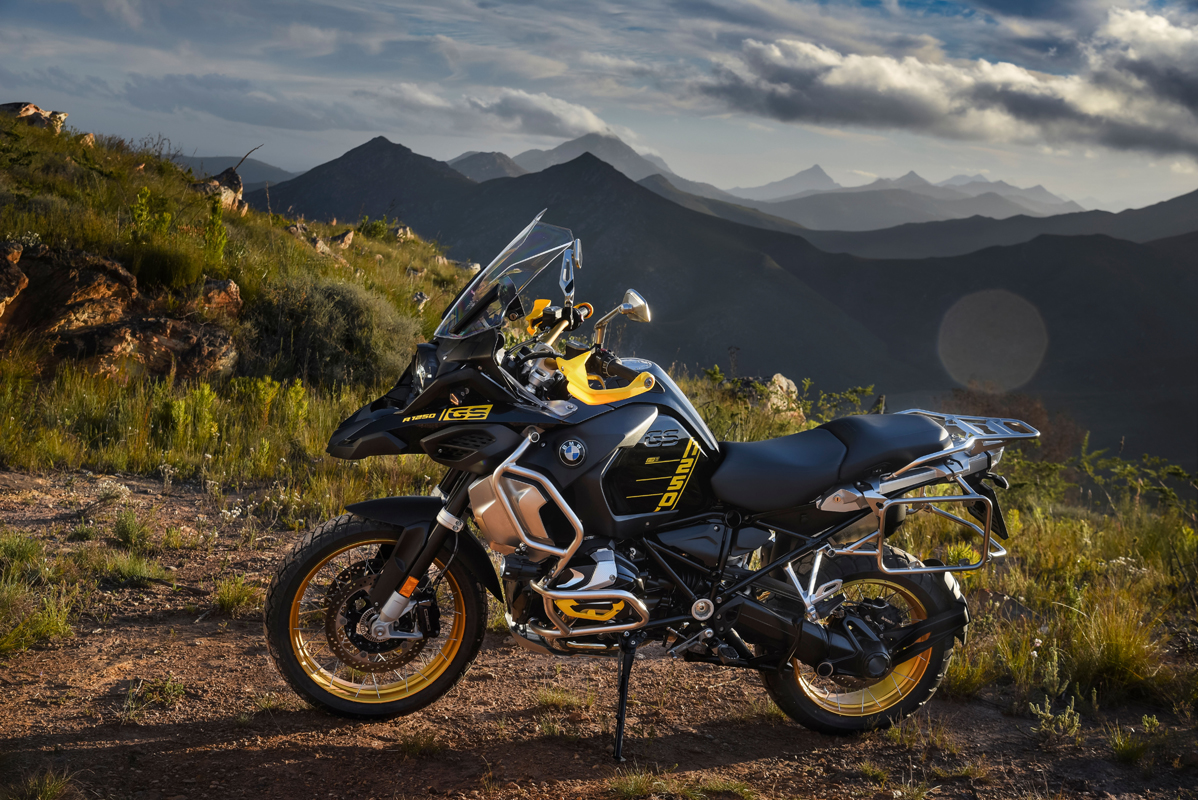 Slowly but surely my confidence built, courtesy of the brilliant GS. Carrying its weight low, the bike is supremely stable over all surfaces. Even the super slick muddy surface that we negotiated in places, resulted in few sphincter clenching moments. We crossed over Route 62 onto gravel Karoo roads, where things opened up and we could pick up the pace. The odd lurker became a non-entity as it was soaked up by the brilliant suspension. Fact is, I have never felt better standard suspension on an Adventure motorcycle of any make. The 40 years of constant fettling has developed the GS into a truly formidable Adventure weapon. Add to this the high level of creature comforts and you have the most spectacular platform on which to smash distance.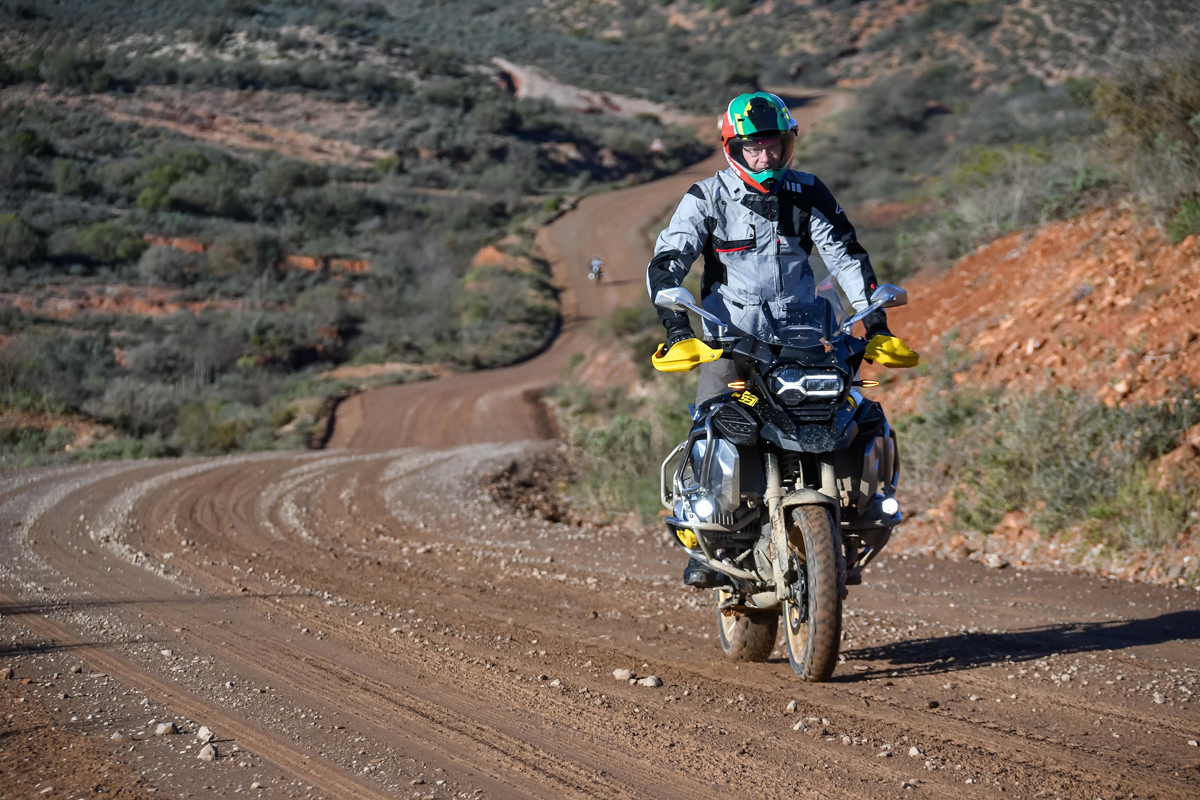 Mega comfy heated seat, heated grips, adjustable windshield and all the info you need at your fingertips via the TFT display, truly the big Adventure has it all. Seldom mentioned these days is the wonderful shaft drive which is impervious to mud, water and grime. The final word on the GS Adventure is perhaps to echo the comment made by a fellow journo (with huge off-road experience). "The Adventure is so good that it is almost boring. It is so planted that it feels as if you can do anything on it. It hooks up and finds traction everywhere". Fair praise from a man who owns a big orange Adventure bike, legendary for its off-road ability.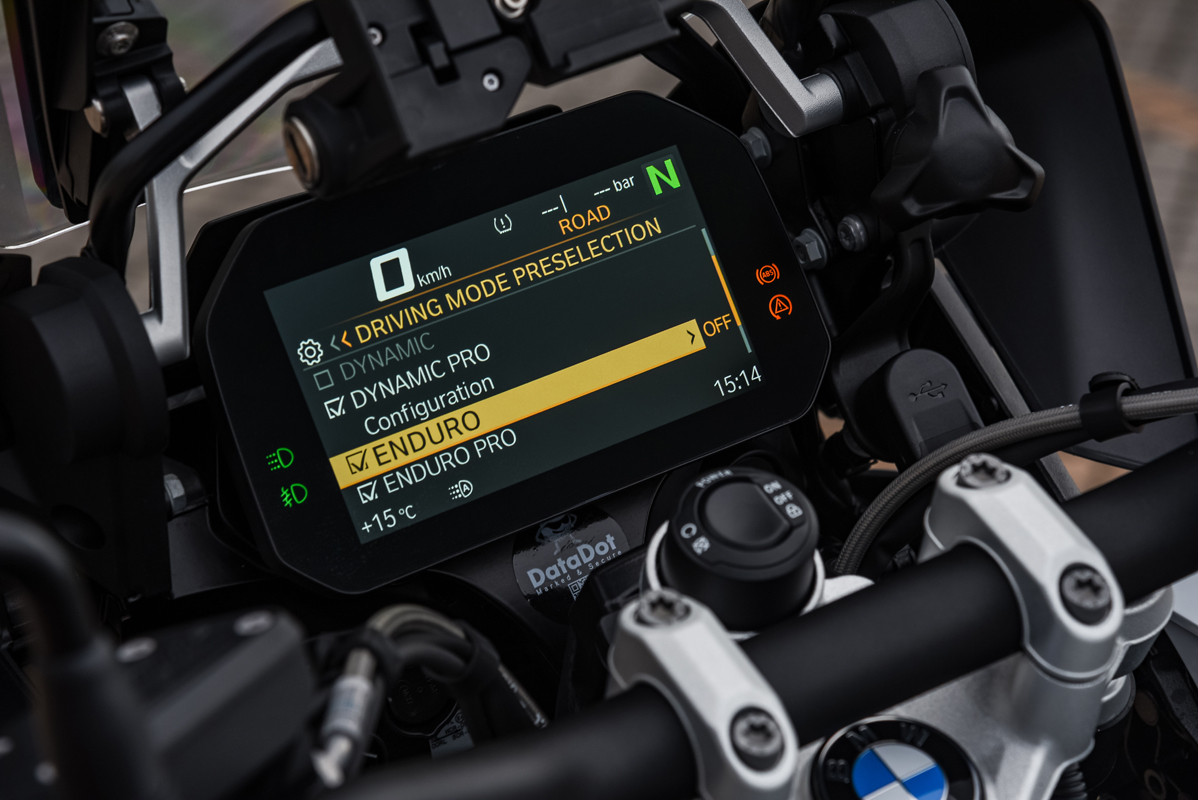 After a coffee and pastries stop at a funky little roadside coffee shop, I jumped on the regular GS. Immediately the lack of bulk is apparent, as is the lower seat height. On the dirt, the GS is really capable too. It is more chuckable than the Adventure and the shorter travel suspension works admirably, albeit with slightly less 'plushness' than the Big Daddy. I totally get why the GS has been the benchmark do-it-all bike worldwide, for so many years. BMW have steadily refined the bike into a truly superb motorcycle that is genuinely the Swiss Army knife of motorcycles. I admit to having been a champion for the underdog over the years and as such, almost tried to find fault, unfairly, with the GS. Having matured as a motorcyclist I am now able to be way more objective. If you are critical of the GS in this day and age, it is most likely due to the fact that you haven't ridden one recently or because your particular brand of riding has taken you down a different path.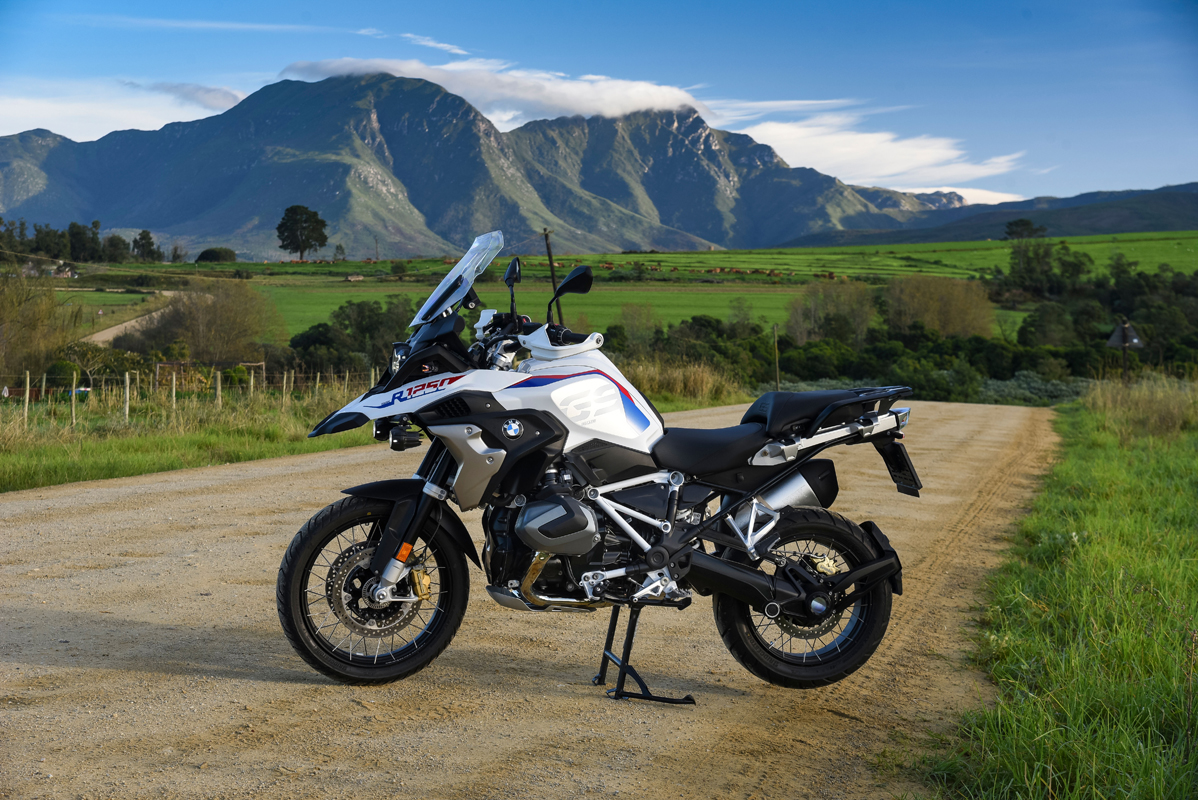 If you back up a bike that is this good with the generally excellent BMW dealer experience, then it becomes a truly formidable value proposition. Bikes with this level of specification don't come cheap, with prices hovering around the R350 grand mark and even higher, however you get an incredible amount of motorcycle for your money. A motorcycle that has proven to be as reliable as it is competent. If you consider that this sort of money will only buy you a yawn-a-minute medium size family sedan, versus the epitome of Adventure motorcycling, then the new GS looks like a bargain. Rather live a day as a lion than a lifetime as a sheep!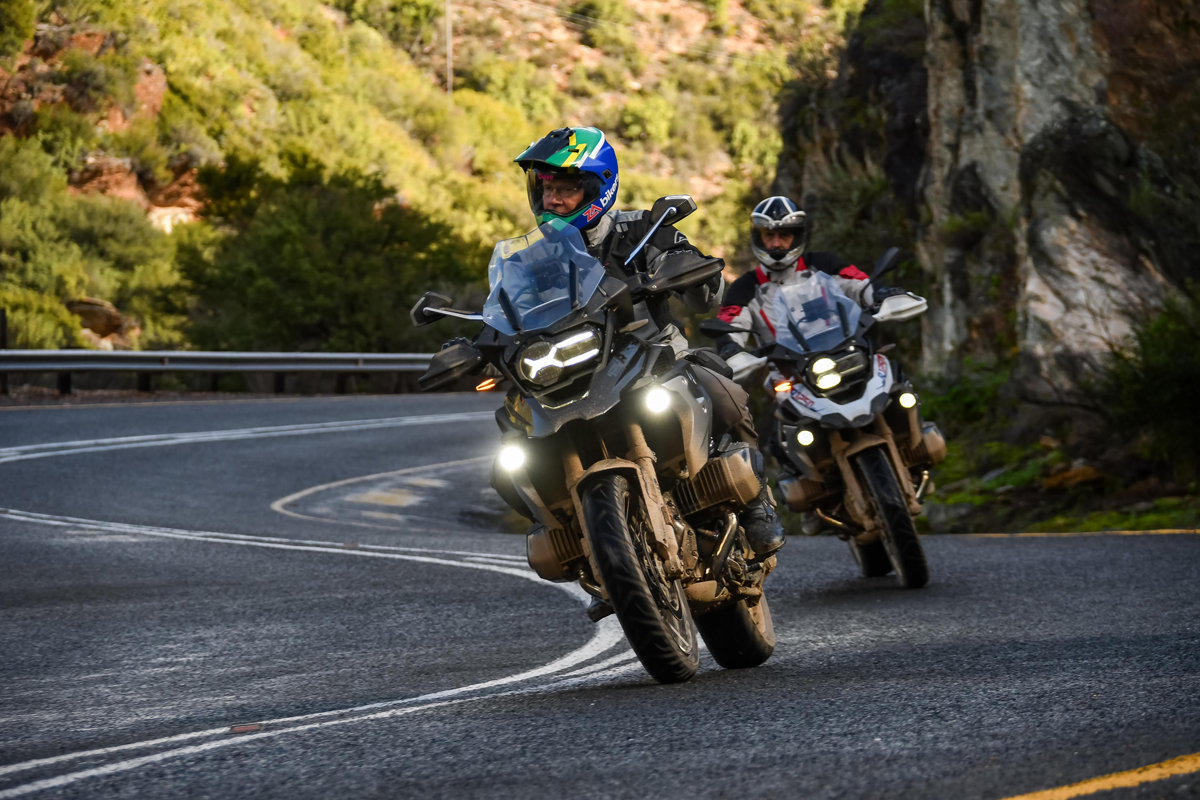 I quaffed an Ostrich steak for lunch, then hopped on the beautiful new R 1250 RT to complete my experience of the latest Beemers. I have long been a fan of the RT, believing it to be the best all-rounder in BMW's touring range. If you are firmly tar road minded and consider going on dirt roads with your motorcycle akin to pushing red hot needles in your eyeballs, then the RT will carry you far and fast, in unbelievable comfort, better than almost any other motorcycle on the planet.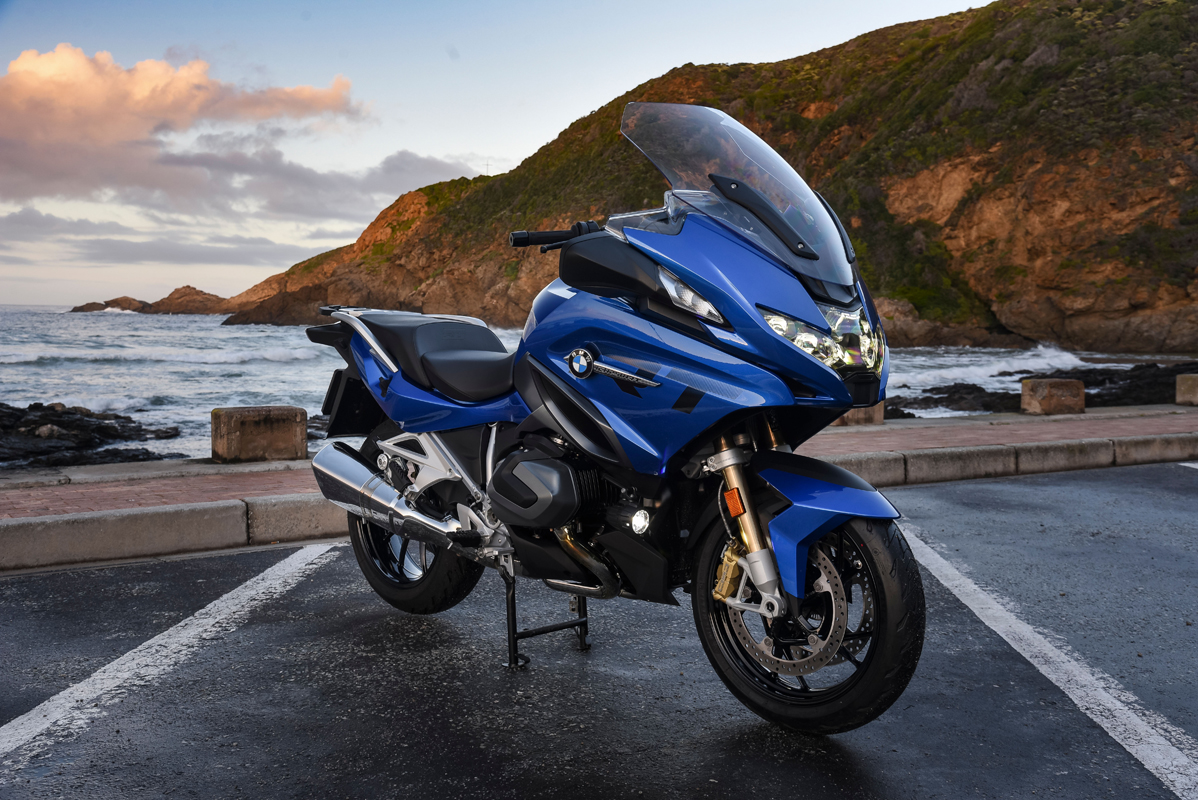 The electronic suspension is next level. It smoothens dodgy road surfaces in uncanny fashion, yet allows you to rail through high-speed twists, turns and sweeps with insane accuracy. Nothing this large should work this well. The additional grunt of the 1250 shift-cam motor propels the RT to around 240 in total comfort. This is so not what this bike is about, yet it does it so well. Your significant other will love the back seat as much as you love the front seat. Especially with the heater on in chilly weather.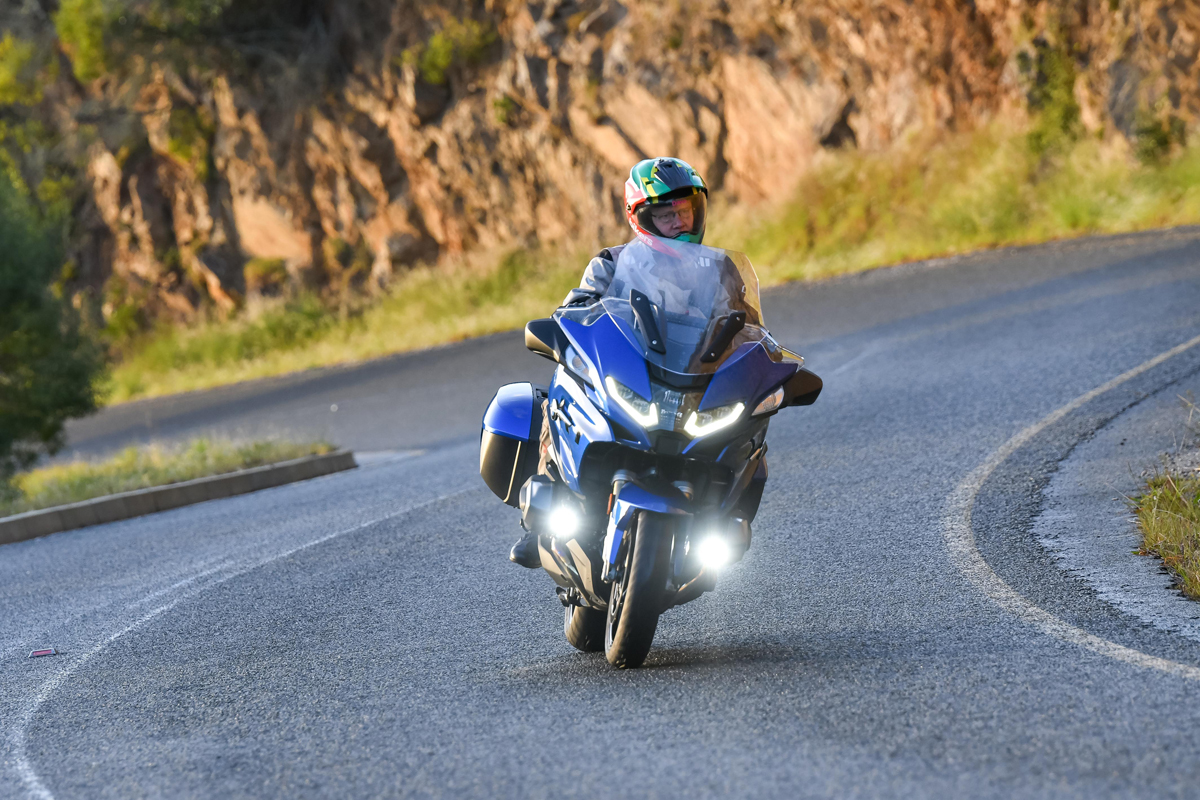 This is a truly all-day comfortable motorcycle, irrespective of the ambient temperature. The kind of bike where you don't even bother to check the weather report before leaving on your trip. The superb fairing protection and electrically adjusted screen negate it all. The TFT display allows you to do everything that you need to do on a modern motorcycle, easily and effectively. For what it is, the RT can hardly be faulted. The adaptive cruise control on this bike is also next level. Superb!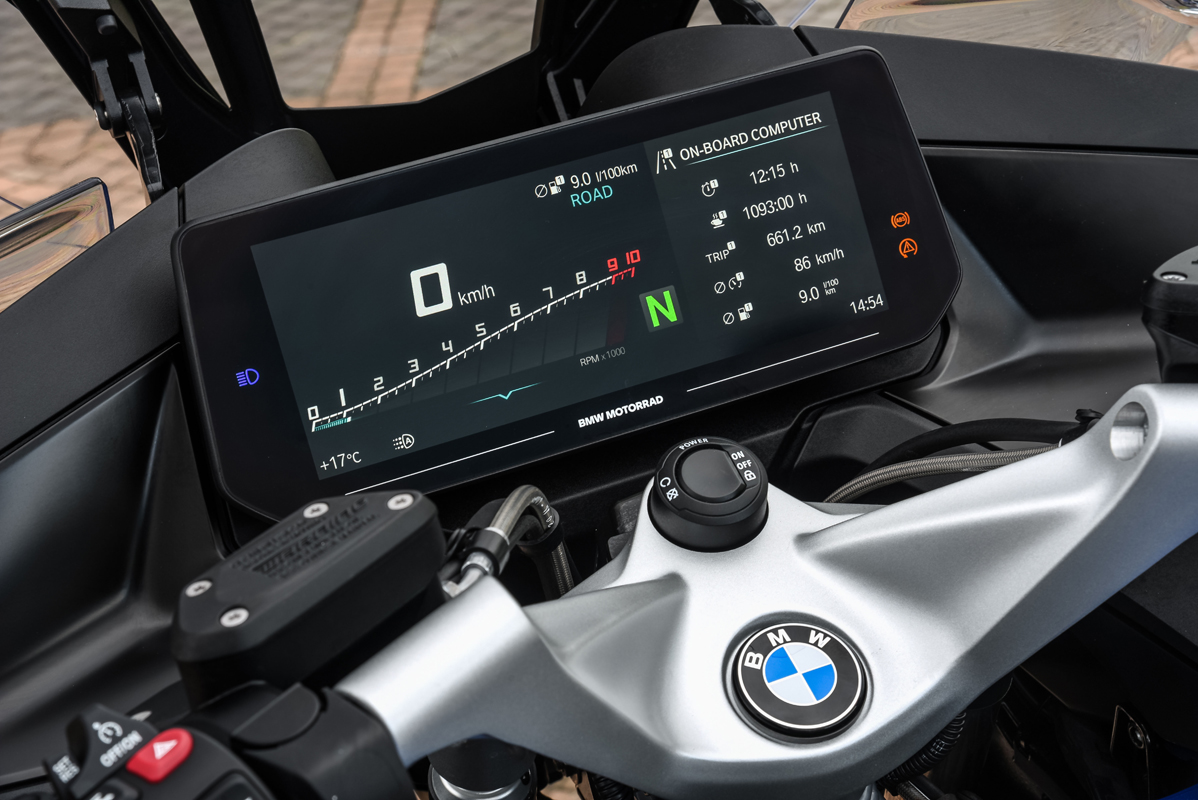 It is obvious that I enjoyed riding all the new BM's. In fact, reading it through it is somewhat gushing. Fact is, I'm not exaggerating. The bikes are really that good. The biggest competition for the RT is the GS. The Adventure, with its 30-litre tank, can carry you just as far, just as fast. Weather protection is excellent too. The RT will suit shorter riders better, given its lower seat height. Some folk just don't dig Adventure style motorcycles and I get that. The integrated, colour-coded panniers on the RT also come standard so packing for your trip is a doddle. On the GS you would have to pony up extra loot for panniers. Different strokes for different folks but in SA, with our thousands of kilometres of unpaved roads, the GS is a compelling option.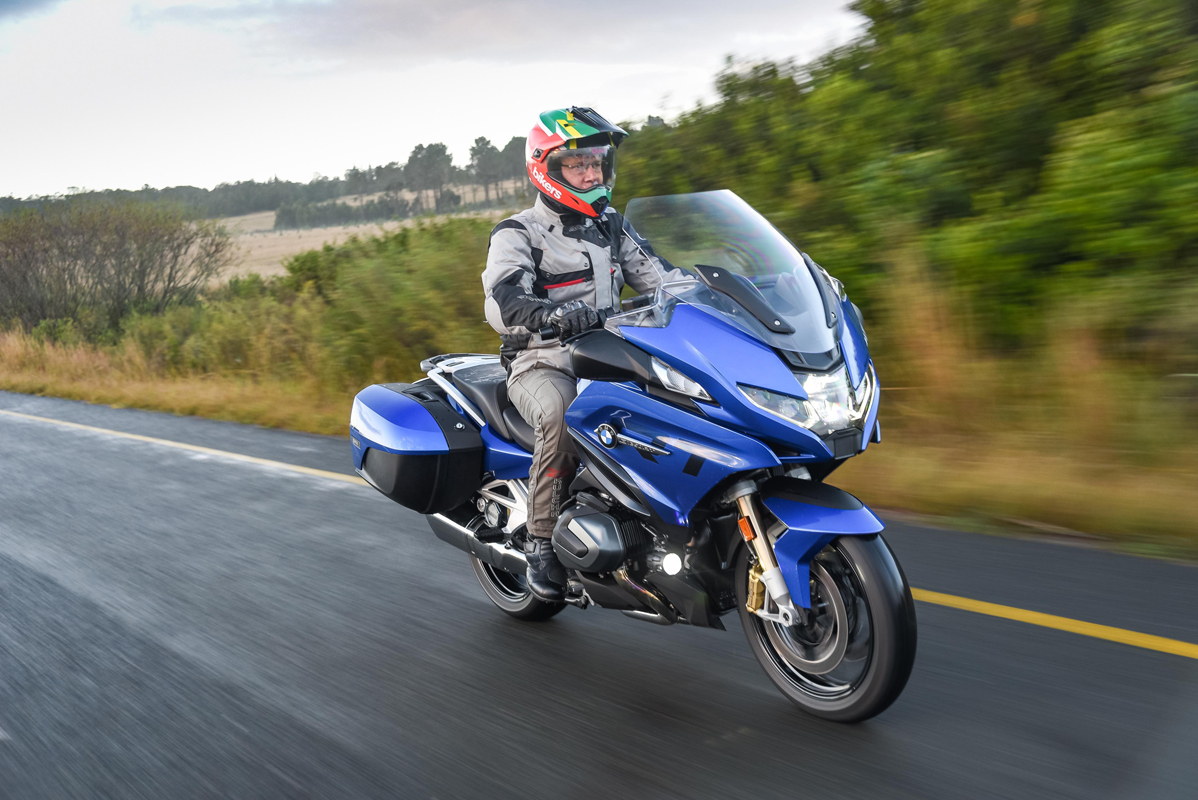 Back on the plane carrying us to the Big Smoke, I marvelled at how incredibly good motorcycles from the mainstream manufacturers have become. One thing is for sure. Fans of the blue roundel brand have never had it so good. If you are looking at buying a large capacity Adventure bike, then you will do yourself a disservice by not taking a ride on the latest version of the iconic GS. 40 years of development have resulted in something really special. Can't wait to do comprehensive reviews on this bevy of beauties!
BMW Motorrad R 1250 GS/ADV & R 1250 RT
For more information on the bikes that we tested in this article, click on the links below…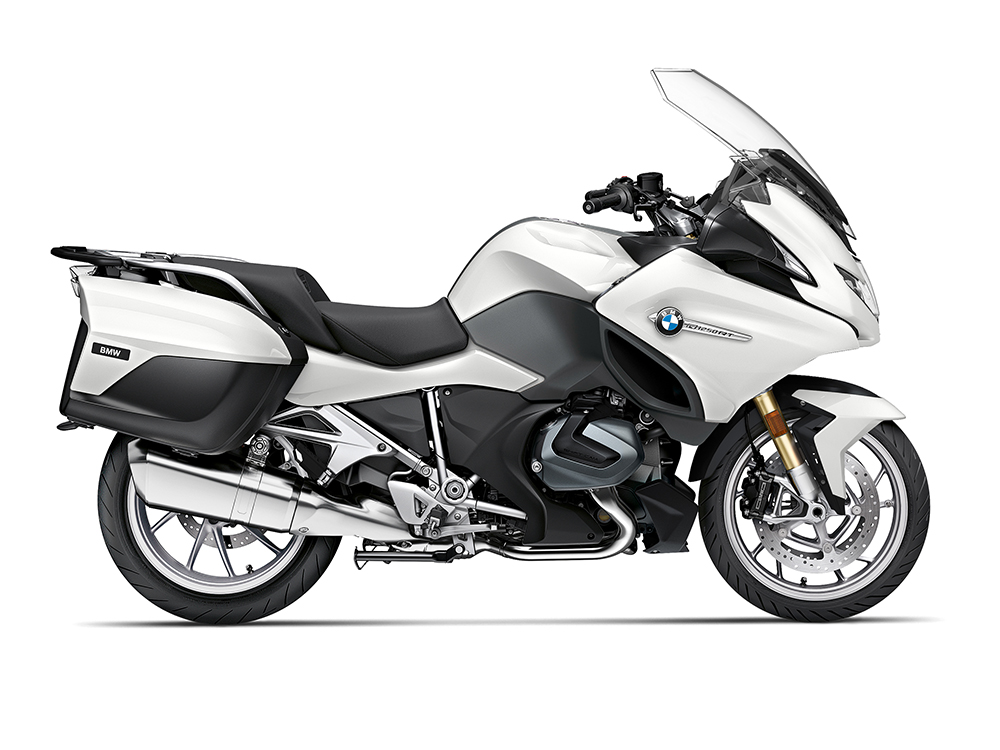 2021
BMW R 1250 RT
Pricing From R350,995 (RRP)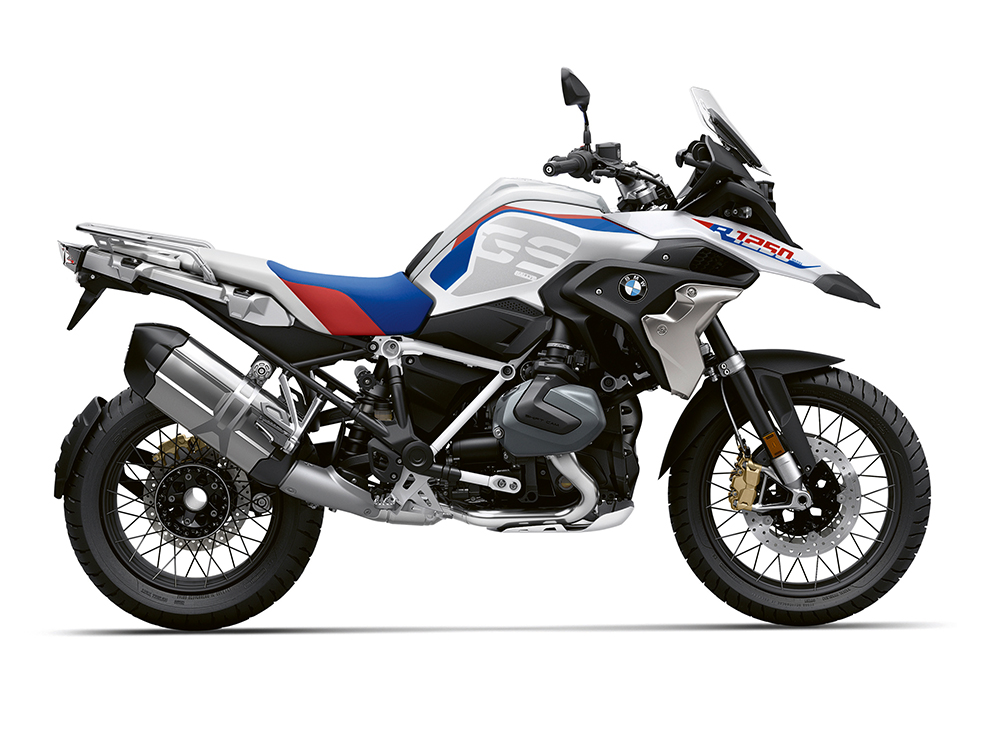 2021
BMW R 1250 GS
Pricing From R314,200 (RRP)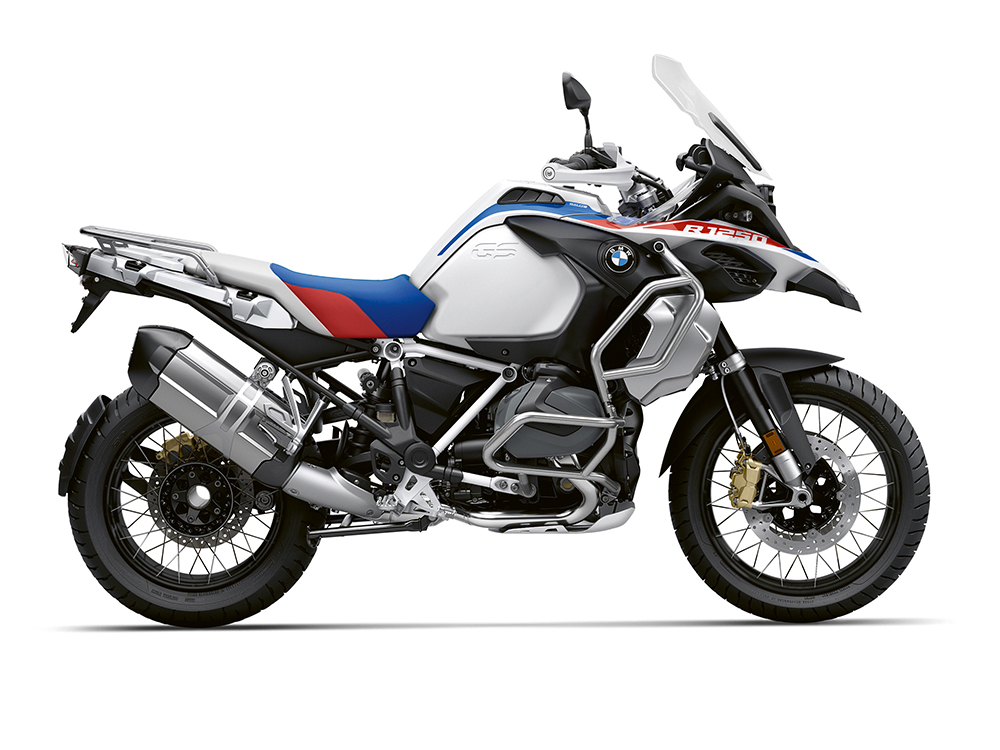 2021
BMW R 1250 GS Adventure
Pricing From R353,400 (RRP)