'Hayabusa', the name that conjures up images of Drag Strips and Top End blasts. The name that strikes envy and respect into the hearts of all those that worship at the Altar of Speed. We have been teased with videos of the newest itineration of the iconic 'Busa on the internet for a while now. Now we got to see, touch and feel it in the metal. Suzuki South Africa gathered the clans at the Ridgeway Race Bar to unveil the new King of Speed.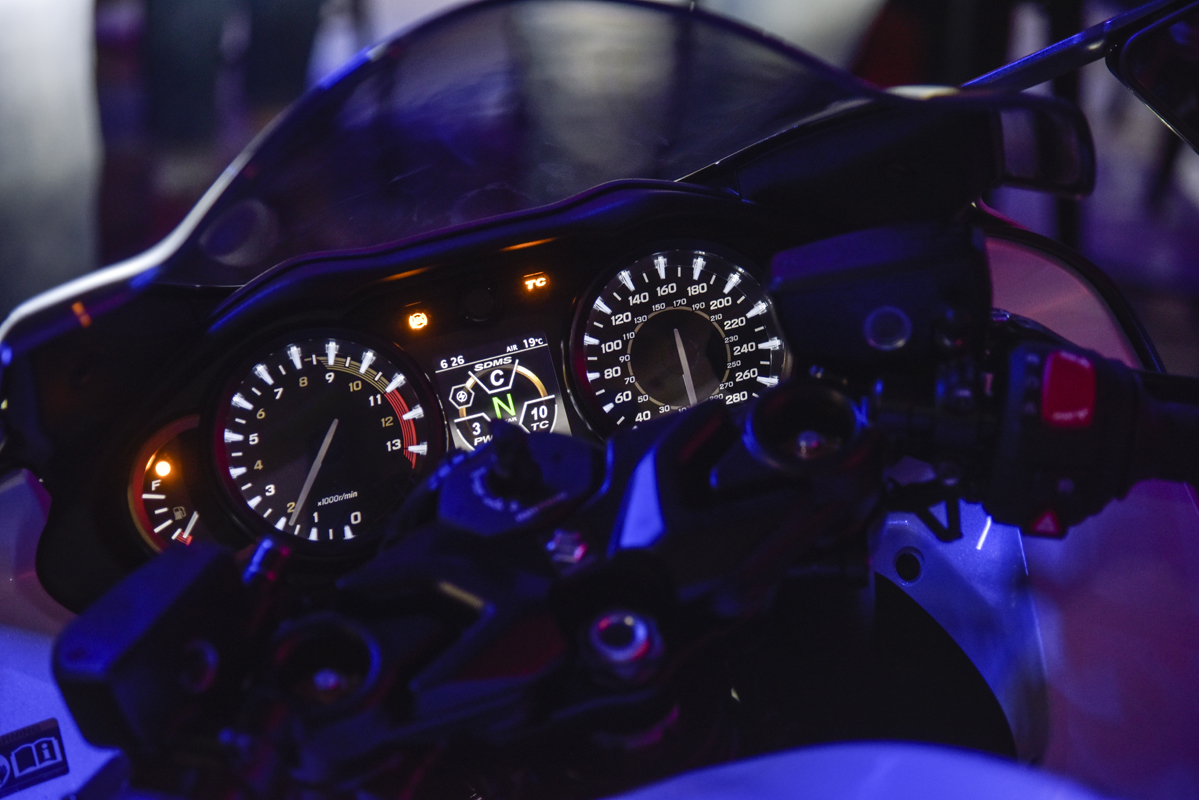 I have previously stated that whilst I have endless respect for the 'Busa when it comes to speed, it was, to me anyway, butt ugly. It looked like a fat wax GSXR that had been left out in the sun. The perverted love child of a porpoise and a whale. Thankfully you never had to gaze on it for long, because whatever you were riding could more than likely become the platform from which you could watch the Hayabusa disappear into the distance. Well, the latest 'Busa is way more GSXR than porpoise. Sleek, stylish and classy. Yes, it is still a big bike with a long wheelbase for warp speed stability and a bit bulky around the big motor, but you fold into it with absolute comfort. This bike will reel in horizons with the best of them. The bike on display was in a pearl white, with dark blue accents. Pure class!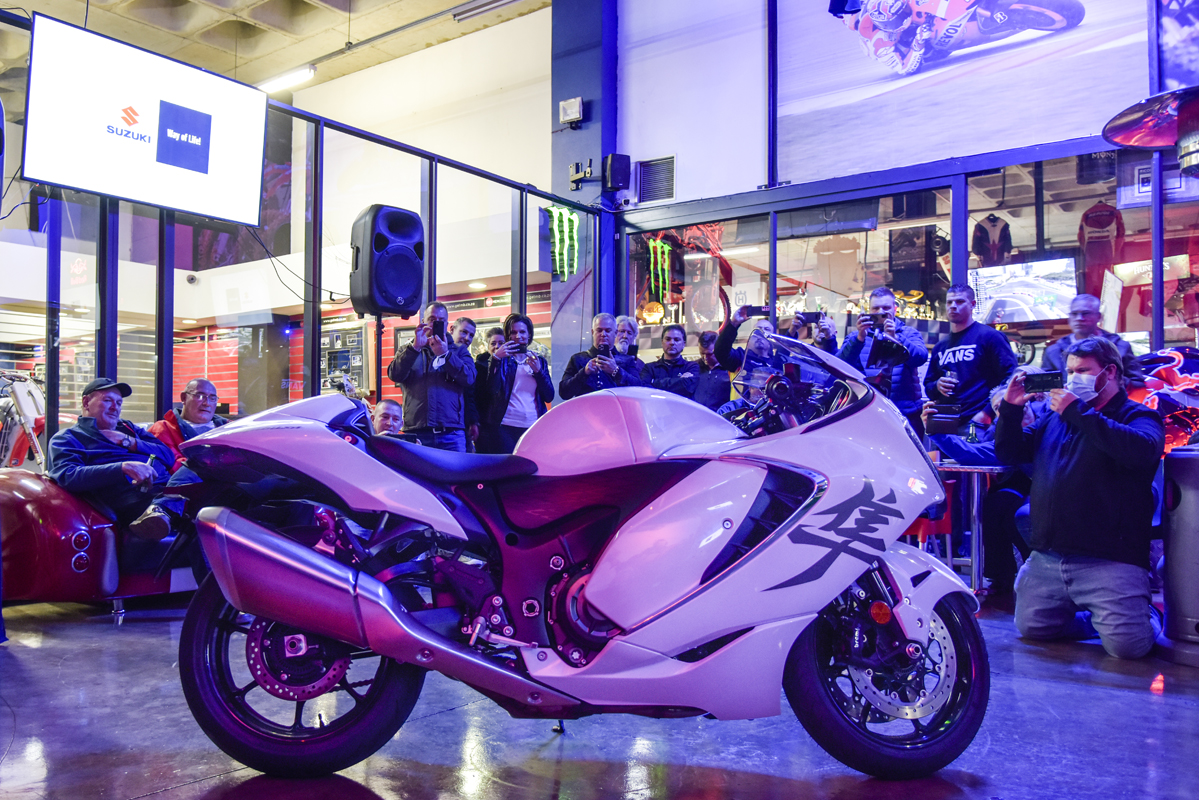 Suzuki has a tried and tested recipe for success with the Hayabusa. Put a powerful, torque-rich, big bore, normally aspirated motor in a slippery aerodynamic package and you have a wickedly fast, yet easy-riding package. The newest 'Busa does all of these things too. I love the fact that the clocks are still analogue. If it ain't broke don't fix it! Seeing a needle nudging 300 is, for me, way better than watching the gauge on your digital scale show you how much lard you packed on over lockdown. The twin exhausts are large, yet sculpted, and sound great. At idle the 'Busa whispers a deep baritone with absolutly no mechanical accompaniment. It is eerie how quiet the motor is.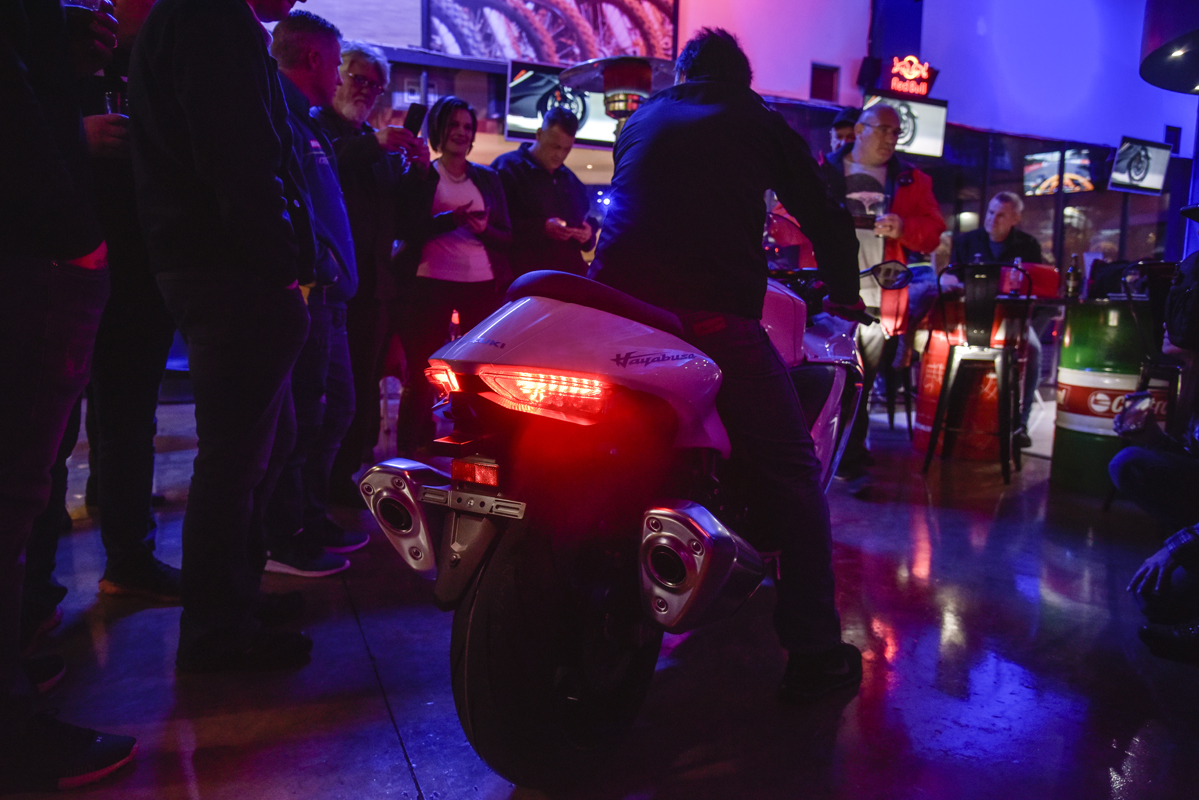 The internet abounds with specs. This is not the object of this exercise. I just wanted to tell you that SA's favourite King of Speed is back and raring to go in its handsome new livery. It will be wickedly fast. It will be comfortable. It will be refined like never before. At around R329.000 it is a real-world riding steal. The first units will arrive in October. They are all already spoken for! As soon as we do get a chance to take the new Hayabusa for a proper thrash, we will tell you all about it. Until then, you will have to make do with Bjorn's shots.